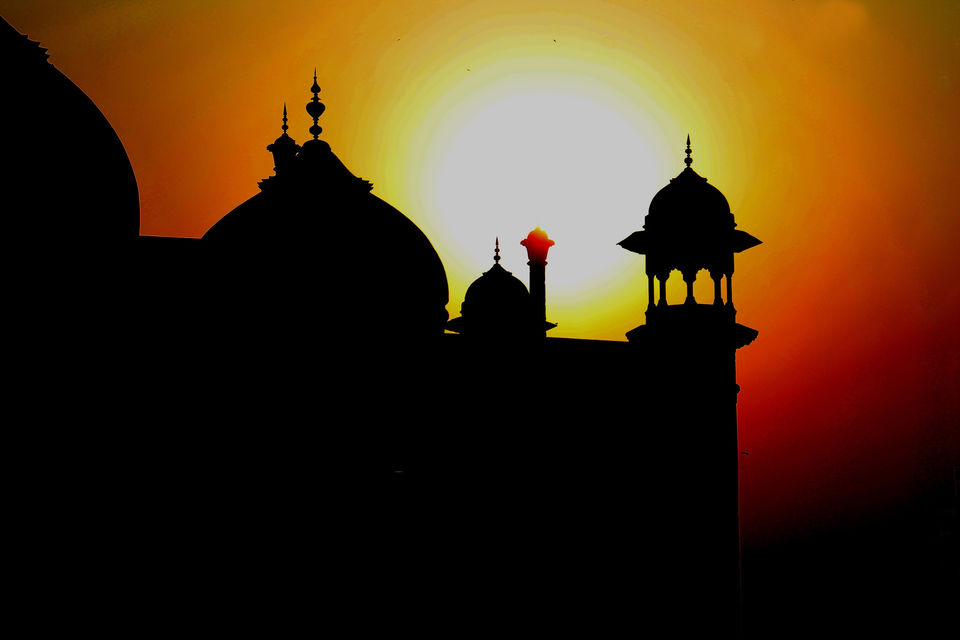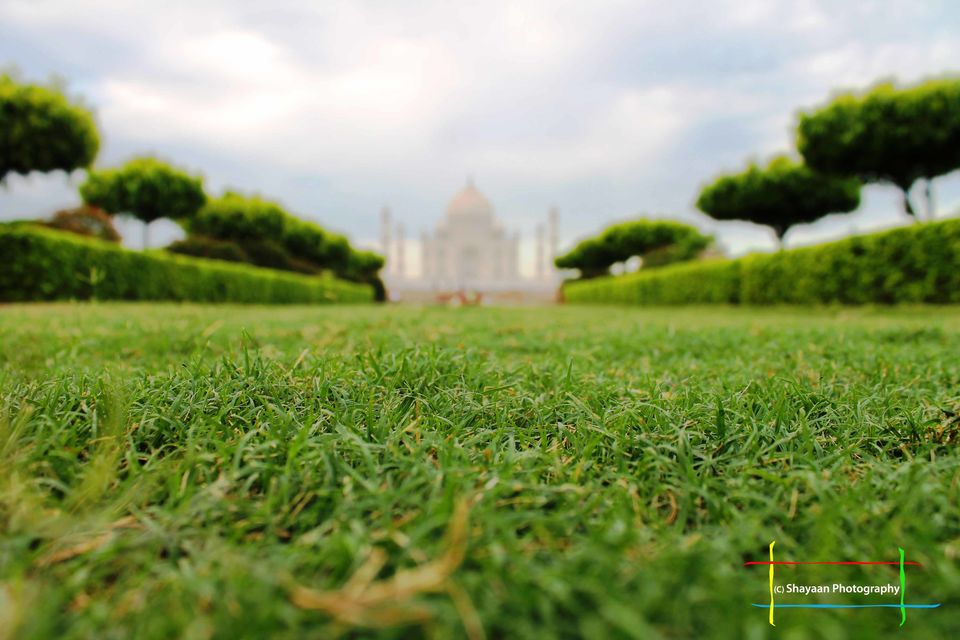 Taj Mahal, is by far the most beautiful monument, I have seen in my entire life. The first look of Taj Mahal gives a very divine feeling.
I started my Journey at 4:00 am in the morning, because I wanted to see sunrise at Taj Mahal from Mehtaab Bagh (just opposite Taj Mahal). This Bagh (Garden) is open from 6:00 am and the entry tickets is nominal (Rs/-10 (Indians) Rs/100 (NRI).
If you are fortunate to visit on a day which promises clear sky, the sunrise will take your breath away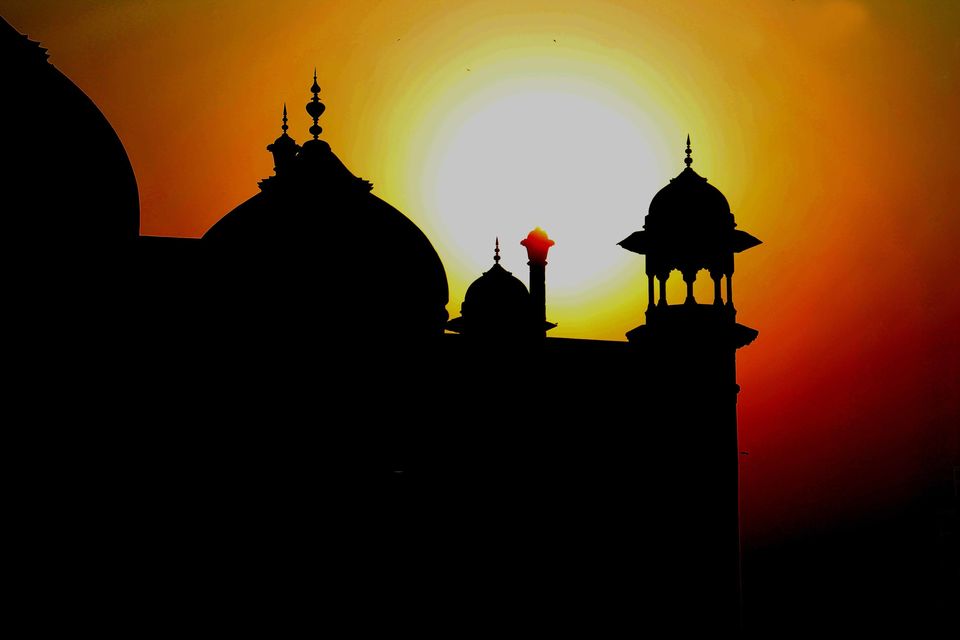 Mehtab Bagh is actually a garden which was created along side the river Yamuna. So the Taj Mahal is on one side and the Mehtaab Bagh is on another side, in the middle is river Yamuna (almost dried though). This Bagh is also famous as the Moon Light garden, because on fine Full moon nights, the view is beautiful. During such moonlights, the Bagh is opened for general tourists. This Garden has variety of flowers, which resembles actual Mughal gardens (the taste). Recent archaeological actions has found out few important structure buried under earth like fountains and a bardari on the east.
I have been here many times, at times even on winters, where there are no chances of sunrise (fog etc.), being an optimist person this place call me again and again. And yes, if you reach early before the sunrise dont worry, you can safely roam the nearby areas, they would offer you a real warm company and something to eat (small shops).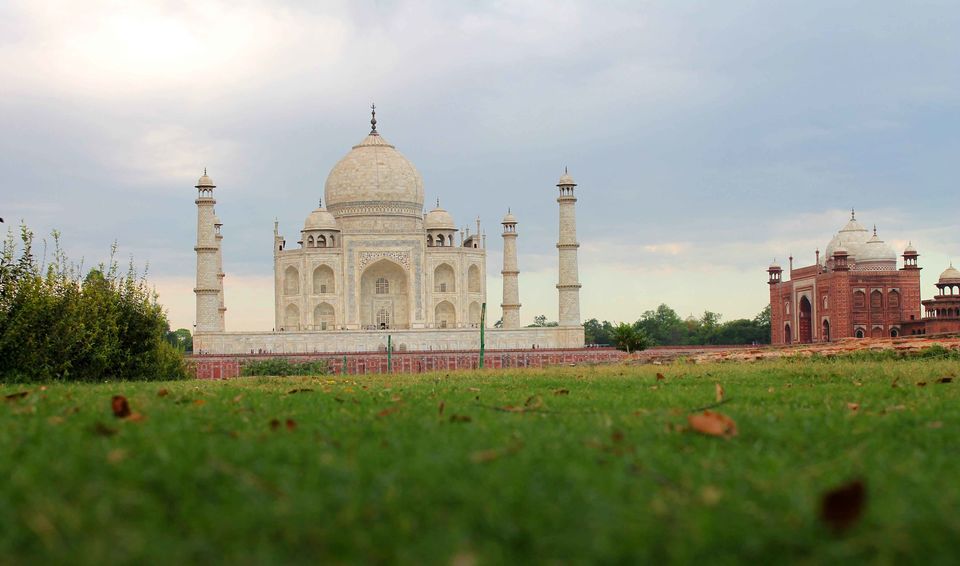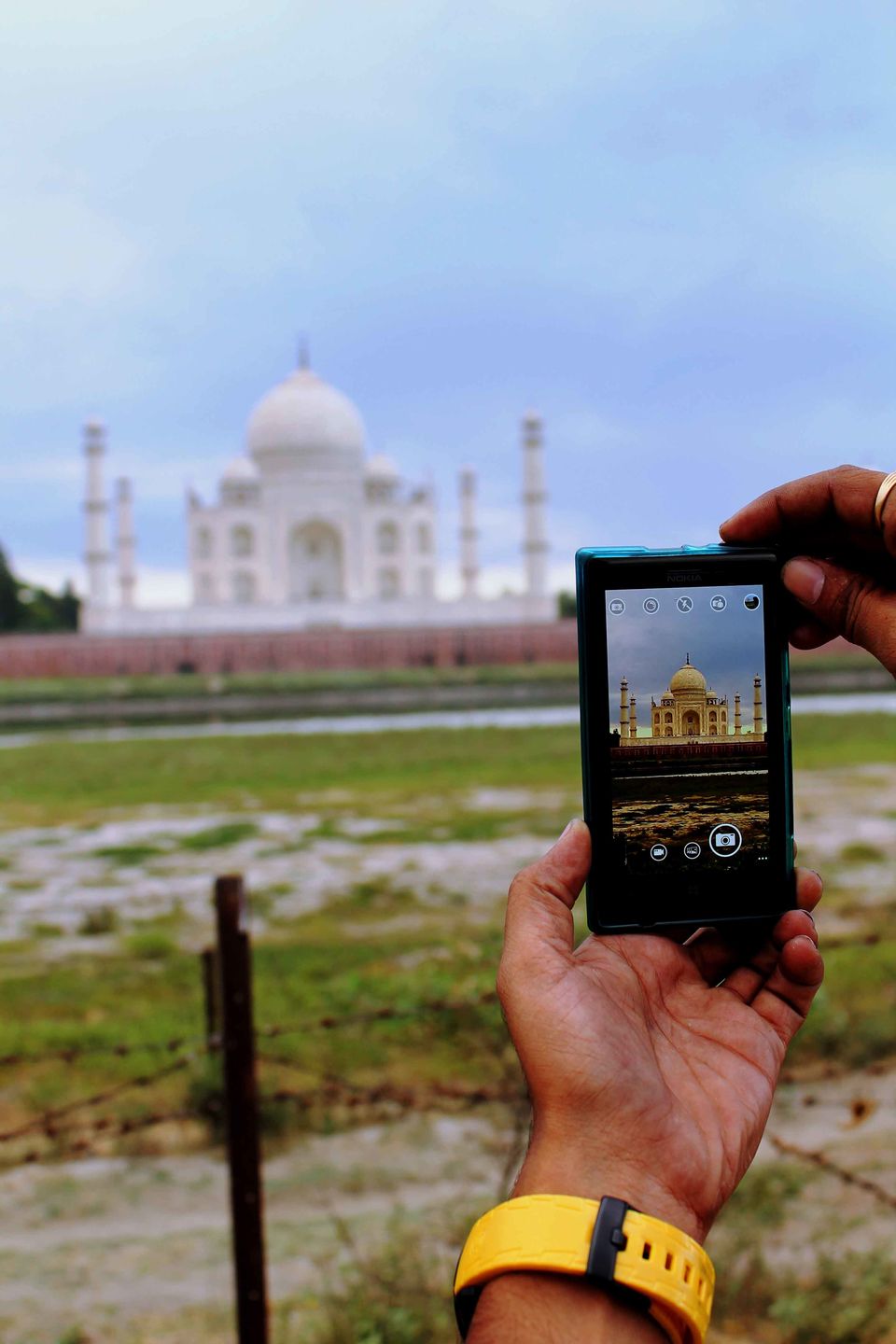 By 8:00 am you would be free to visit the other side of the Taj Mahal. Yes there is a entry ticket to visit inside (Rs/-20/ India - Rs/-750/ NRI). You can carry your digital camera for free (restricted to some locations inside the monument).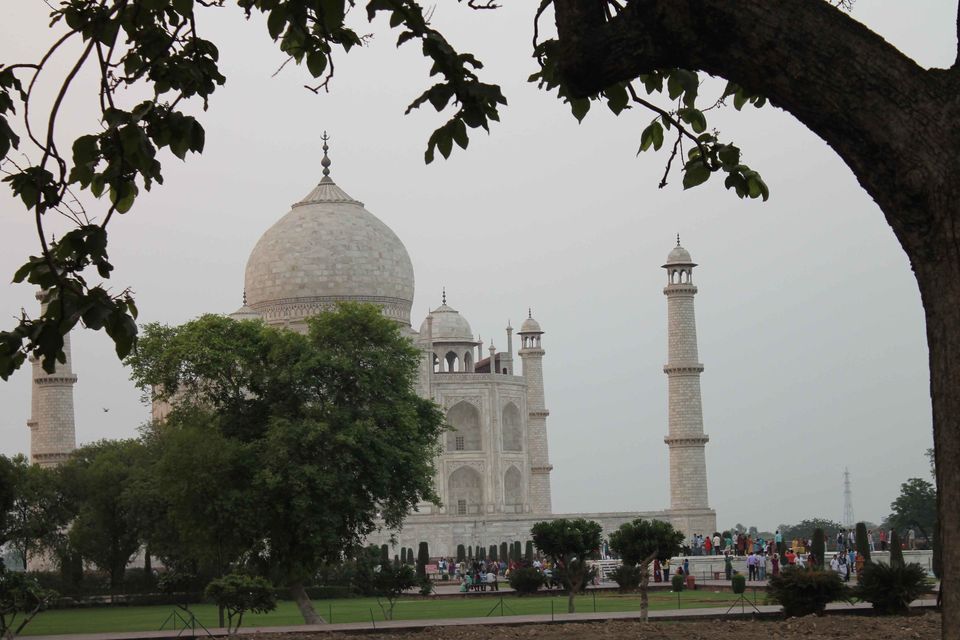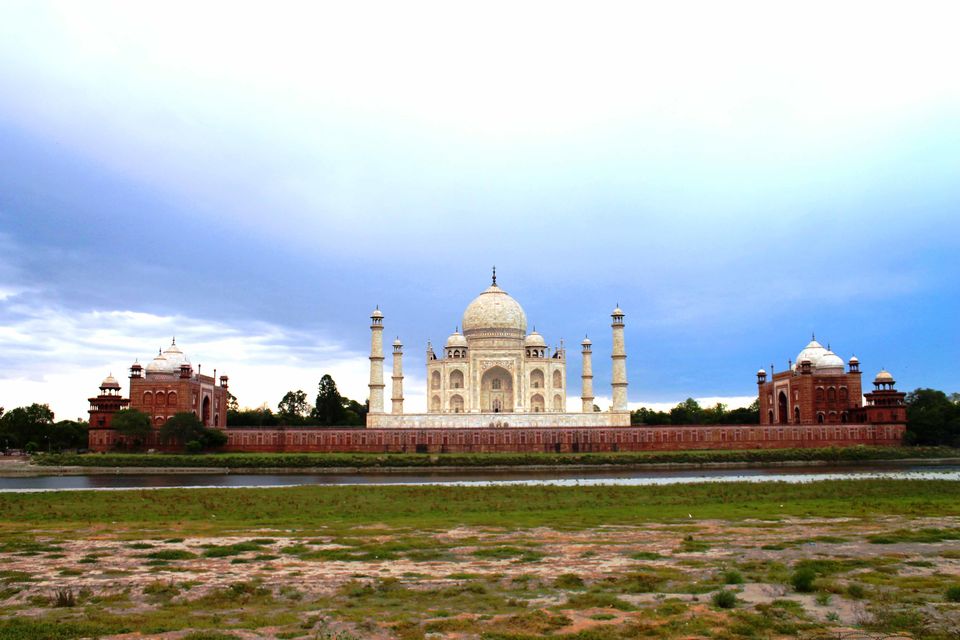 You know my travel trick, whenever I go to a new place and I am unaware that whether photography is allowed or not, I simply put my camera on my neck (using the strap) so that it is visible to everyone. And I roam freely inside, so that in case it is restricted some guard or anyone would ask me to not to click anything, or else I always click :)
Yes, the first view of Taj and first touch gives a good feeling.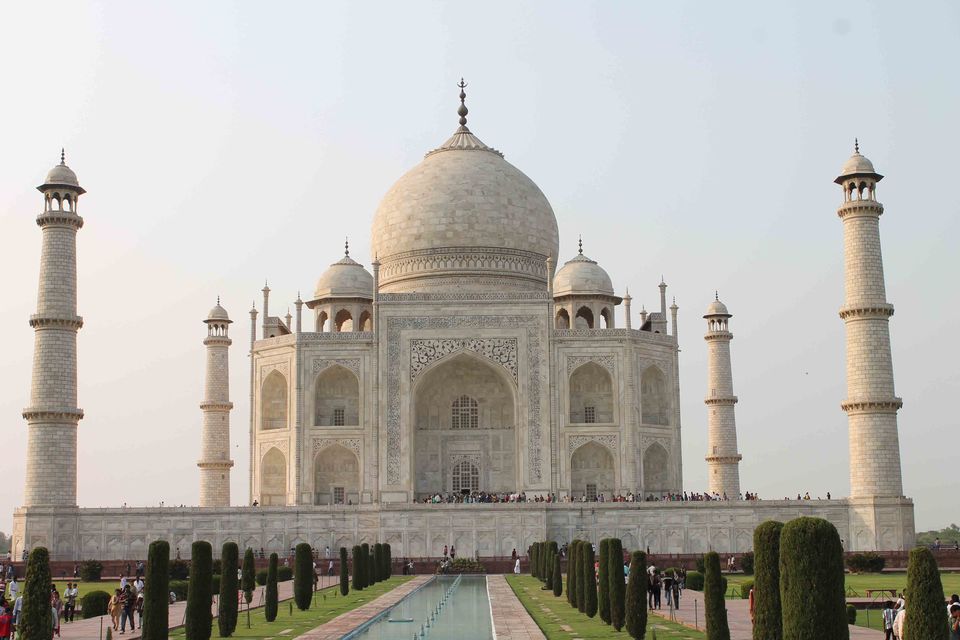 You can find a mosque as well inside the Taj Mahal premises, where a few people are seen offering prayers.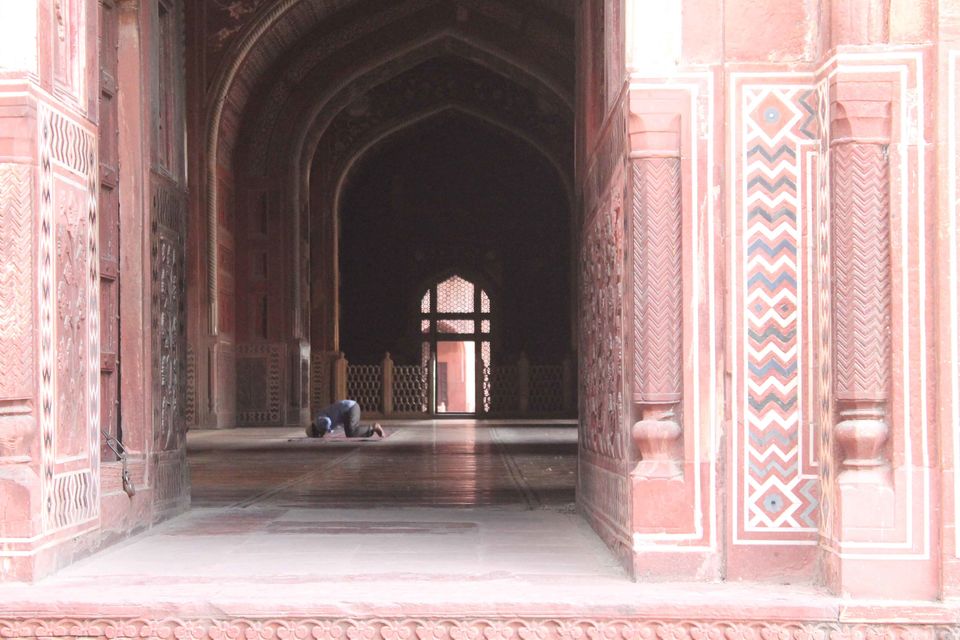 Outside the Taj Mahal, mini hawkers are present, which offers you loads of stuffs, which actually looks very fascinating, but please bargain hugely before you plan to buy them. A 100Rs/- thing is actually a Rs/-25 thg, you just need to bargain hugely. Few Horse carts and Camel carts are there, which would give you a good ride as well, till your Taxi or Car parking stand.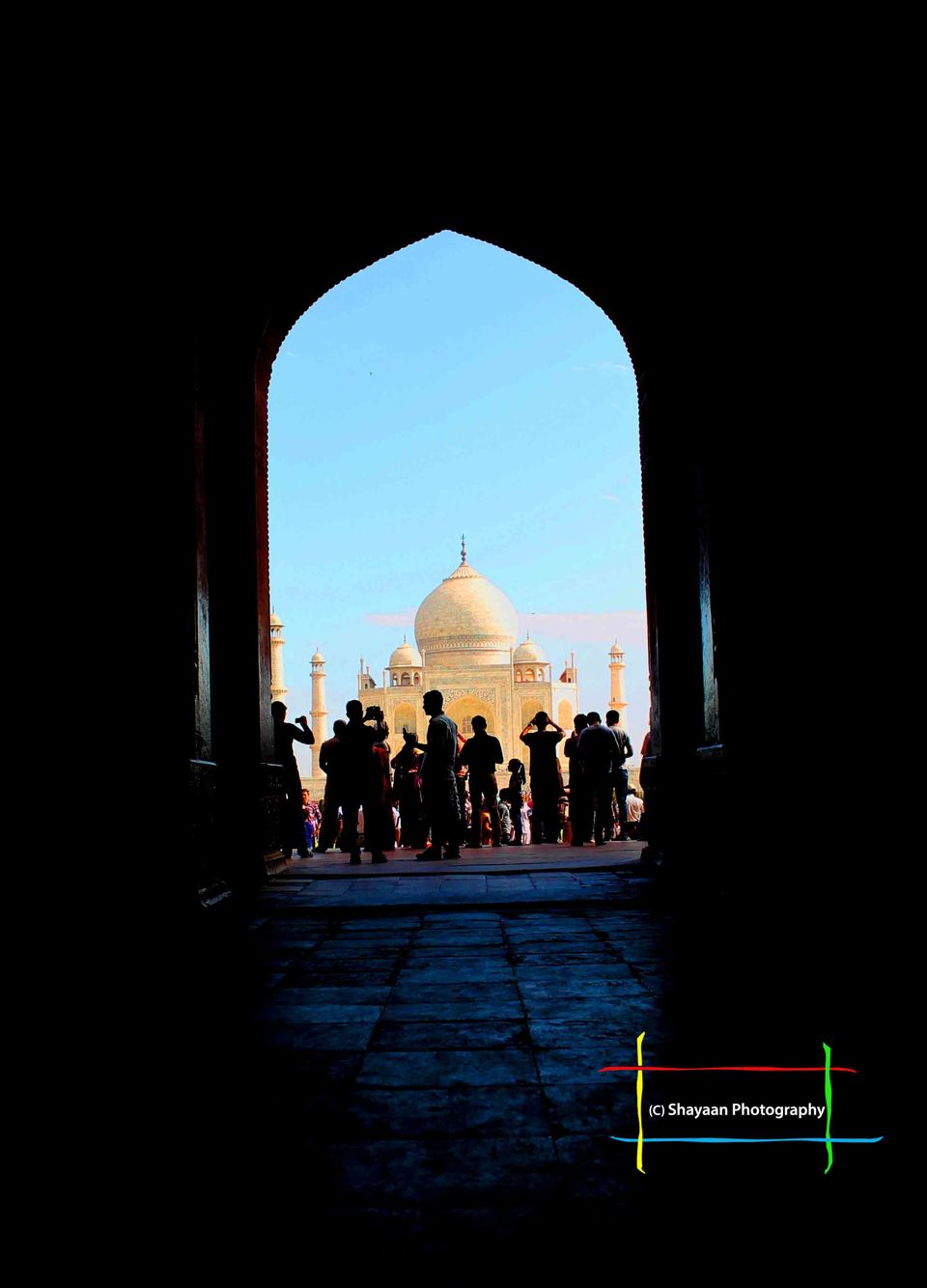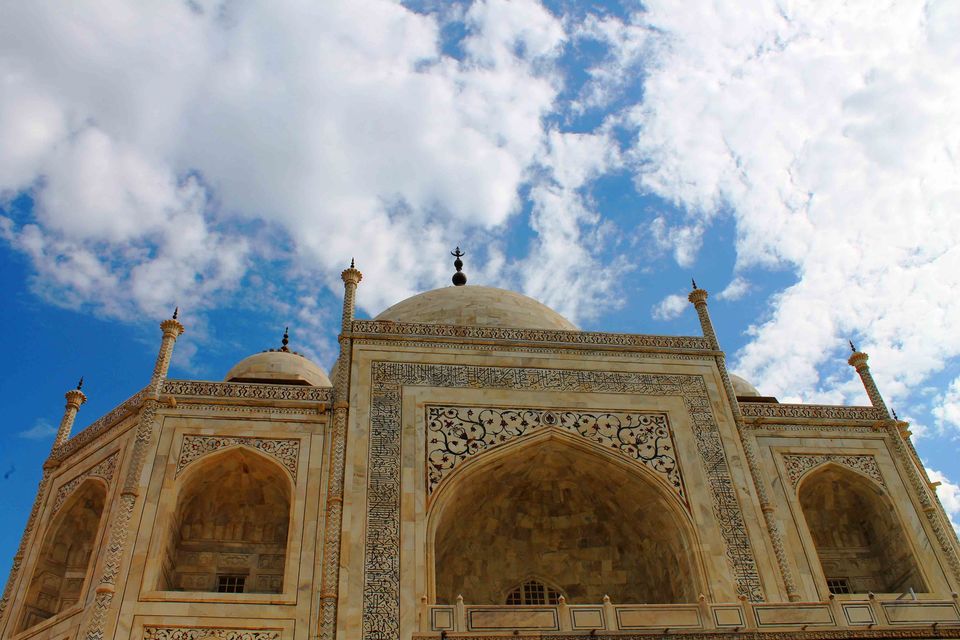 There are many places to visit in teh city which could easily be covered in a day (Agra Fort, Tomb of Itimad-ud-Daulah, Fatehpur Sikri, Jama masjid etc. etc), use Google for more search on places. I have been almost to every place here, but Taj is the best.
That's it, hope you like reading it. If you have any questions, suggestions or anything, feel free to connect.
All pictures use in this blog has been clicked by me and I reserve all the rights, to display them. If you like the clicks, do drop a courtesy visit to my page (www.facebook.com/shayaan.photograhy - Frames)