There is one more reason added t visit Goa next time. But, this is exclusively for Feni Lovers. Goahead and inform your Feni friend to take one more trip to Goa.
Every alcohol lover will know about the Goan feni. This drink is a local made and attracts alcohol lovers from every nook and corner of the World. Now a Goan person is all set to open a cellar exclusively filled with fenis. .
What is a Feni?
Feni also called as Fenno or Fenim is a local spirit produced in Goa and is famous all over the World. The two most popular types of feni are cashew feni and toddy palm feni, depending on the original ingredient; however, many other varieties are sold. The feni consumed in South Goa is generally of higher alcohol content as compared to the feni produced in North Goa. This drink has been consumed from past 200 years and till date it has maintained its glory higher.

The Cellar:
A brain child of Hansel Vaz, a Feni distiller himself, it aims to educate the nuances of the indigenous drink to Goans and tourists alike. His aim is to keep the tradition alive and educate people about production, storage and consumption of Feni. The cellar houses over 1200 garrafões, Portugese for large bellied bottles, as it intends to stock Feni in the traditional method, with bottles used to rest the drink for years. A good Feni can be corked shut for over 30 years.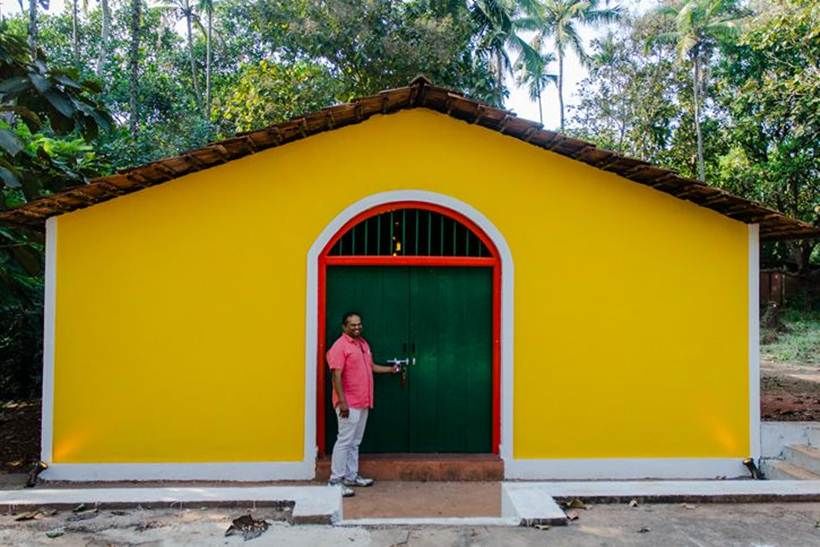 "How do you know what a good feni is? That is where the tasting room in our cellar will help, where we will break it down. We do not call the Chinese tea, or sushi or caviar acquired tastes. That is because those people explained their culture to the others. This entire exercise is a collective process of introducing our heritage to the world," says Vaz. The classic drink got the GI tag in 2009, and the cellar is among a host of new efforts to contemporise the drink.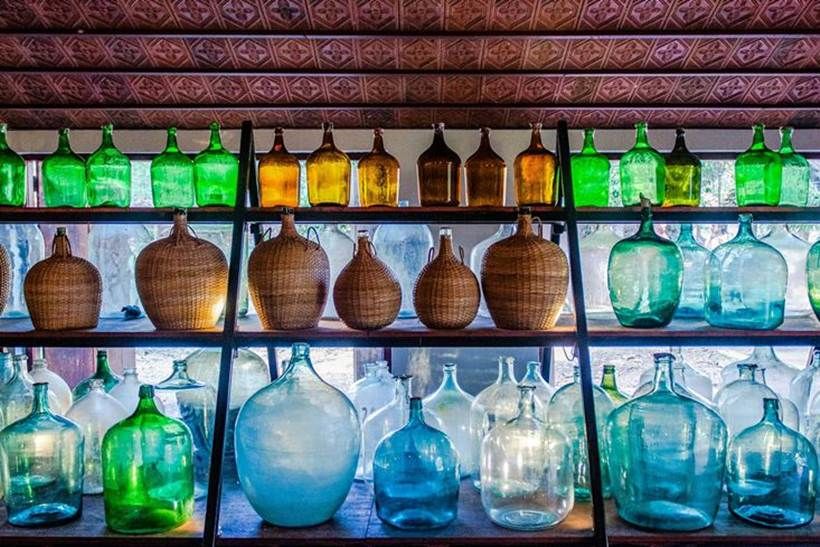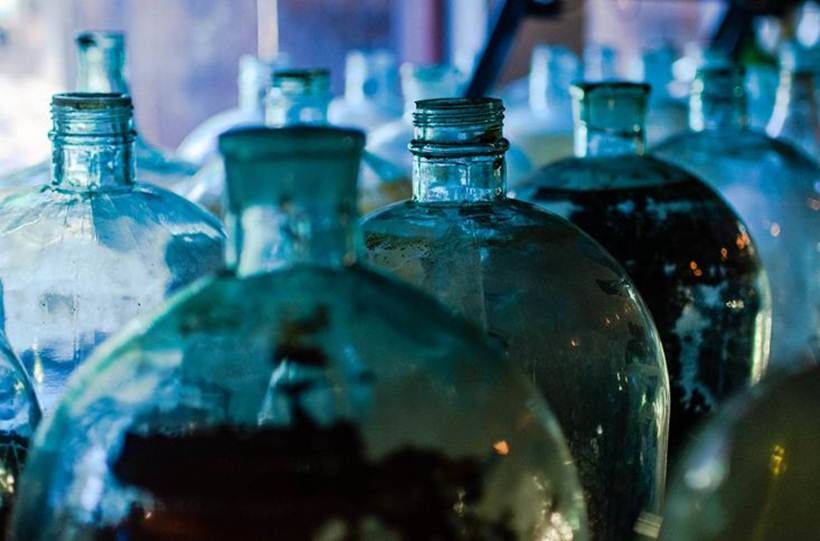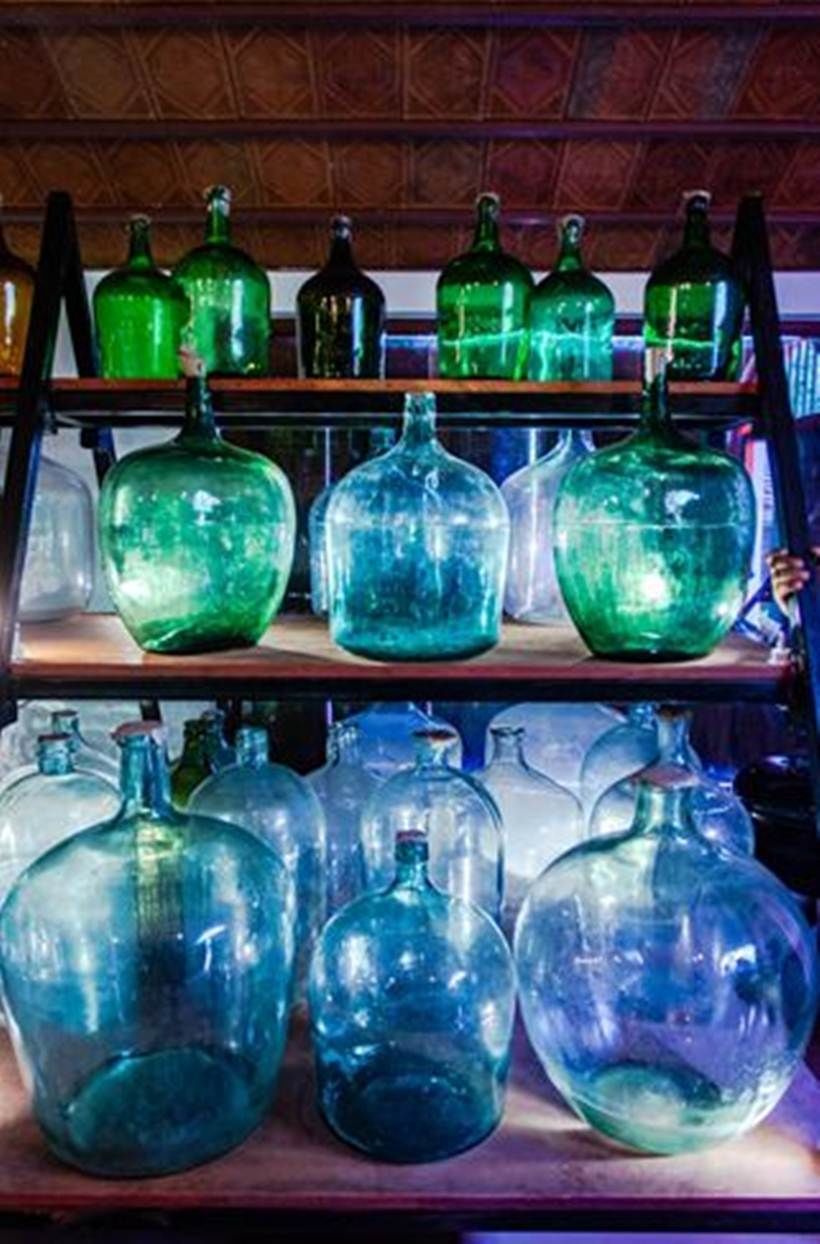 The Process of Feni Production:
Fallen cashews are first picked from the ground, then stomped into juice, and then transferred to the pots, which are then buried under a mango tree — to maintain a stable temperature for the yeast to form. After three days of the first fermentation, the juice is heated for distillation, with a neat-cut hollow bamboo used as a conduit between the copper distilling cauldron and the cooling tank before it is collected in earthen pots.
Location: The cellar sits cosy in the midst of a cashew orchard and old distillery, at the foothills of Cuelim Monte, alongside a kunbi tribal village in Cansaulim in south Goa.
Have you been to Goa? Then share your goan experience here on Tripoto.
Happy Travelling!!!
Frequent Searches Leading To This Page:-
Best Tour Packages for Goa, Goa Things to do in South Goa, Best Travel Packages for Goa, Best Goa Trip Packages, Goa Holiday Tour Packages, Top Goa Packages for Family, Goa Honeymoon Packages from Delhi, Goa Tour Package for Couple