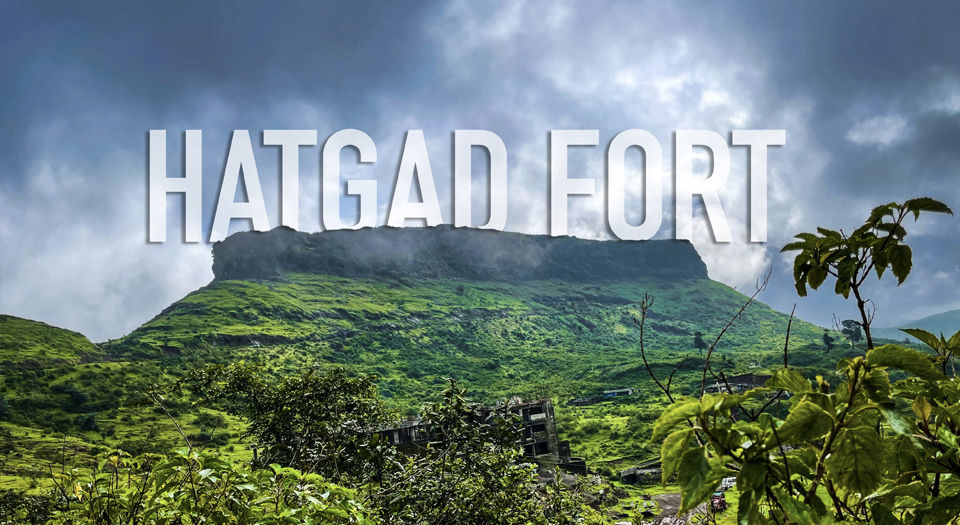 One of the lesser known trekking routes on the Gujarat-Maharashtra border, a trip to Hatgad Fort is a must, especially if you are visiting the hill station of Saputara in Gujarat. Built in the 16th-century by the Maratha ruler Chhatrapati Shivaji on top of the highest plateau in the region, Hatgad Fort was primarily used as a watch tower towards Nashik area and the inner valleys of Gujarat, by the forces of Shivaji, owing to its location.
Officially managed and maintained by the Archeological Department of Maharashtra, one can trek uphill to find the remains of the fort that once boasted of Maratha pride and glory!
Location:
Located at an altitude of 3,600 feet in the Sahyadri ranges, at a distance of 9 km from Saputara Bus Station and 80 km from Nashik, Hatgad Fort is an ancient fort located at Hatgad village in the Nashik district of Maharashtra near Saputara, on Saputara-Nashik Road.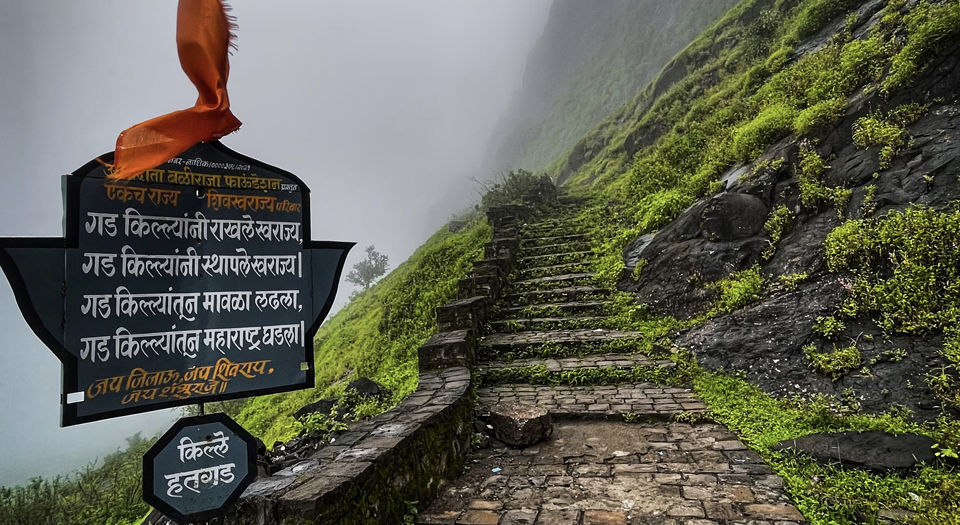 Best Time To Visit:
The best time to visit Hatgad is throughout the year as the climatic conditions are pleasant and charming at any point in time.
October-February (Winter): The mercury drops to about 16°C during the winter months, leaving the weather extremely pleasant and inviting tourists. If you visit during this time, you will also be able to witness the Paragliding Festival that takes place from December to January every year.
March-June (Summer): Hatgad and Saputara are essentially hill stations and hence the summer months can experience temperatures between 21°C and 37°C. Even at 37°C, the weather remains slightly breezy with a generally clear sky. Hence, the summer months experience a relatively higher number of tourists.
July-September (Monsoon): With temperatures ranging between 19°C and 27°C, the velvet green trees encircling transforms Hatgad into a magical place, makes this place is a piece of heaven for everyone who loves rains.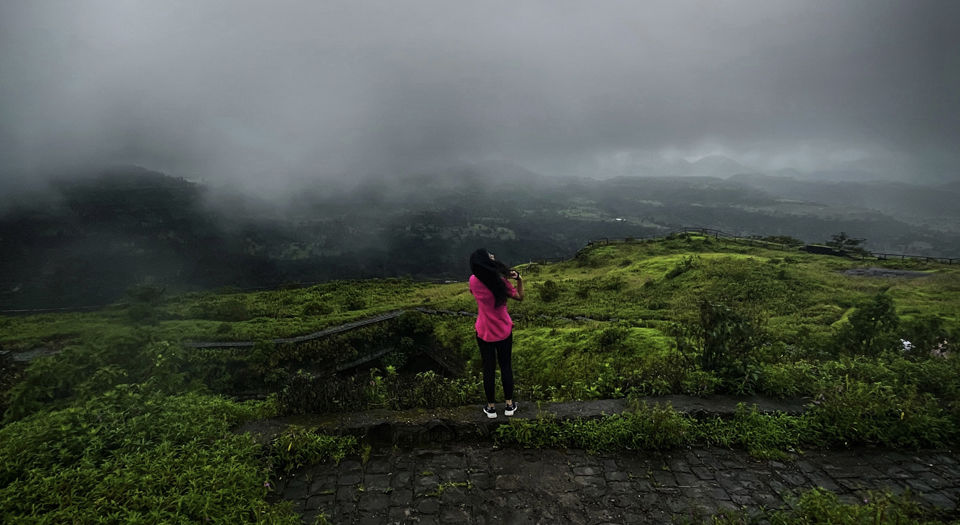 How To Get There:
By Road:
🚗 Waghai: 51 km
There are State Transport buses and private luxury coaches from Waghai and Ahmedabad. If you are coming by a private car, then National Highway might be quicker, but the state highway will offers a stunningly scenic drive!
By Rail:
🚆 The nearest railway station is Waghai, on the Billimora-Waghai narrow gauge section of the Western Railway. For those coming from Gujarat via Surat or Ahmedabad or even from Mumbai, Billimora is the more convenient rail head, and a direct bus service is available from there.
By Air:
✈ Airport operated by Hindustan Aeronautics Limited
Total Duration Of The Trek:
The only way to reach the fort is through trekking via a narrow rocky path. The route to the fort starts just near the Anando Restaurant in front of Club Mahindra Resort. From the base it takes about 30 minutes to reach the narrow, uneven flight of 200 stairs that leads up to the fort. Hence, it takes about 2 hours to complete the trek uphill and then back to base.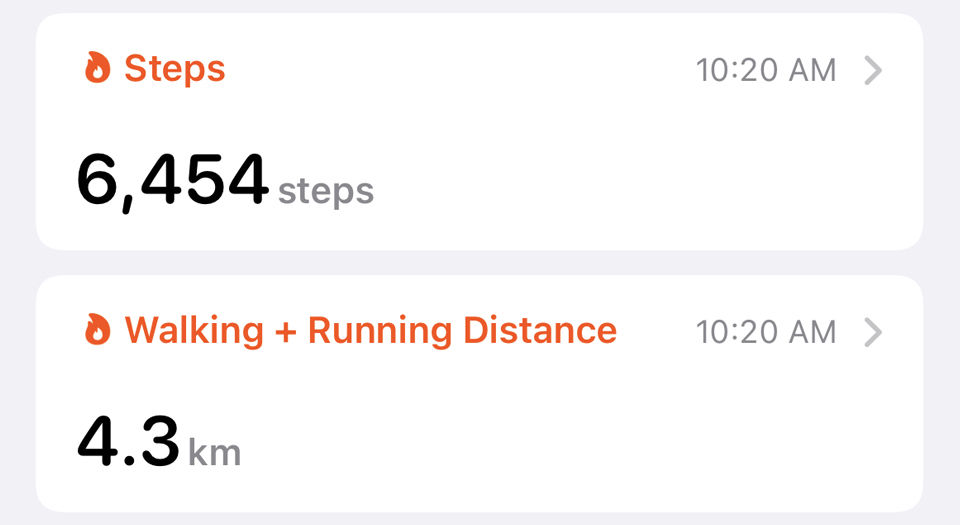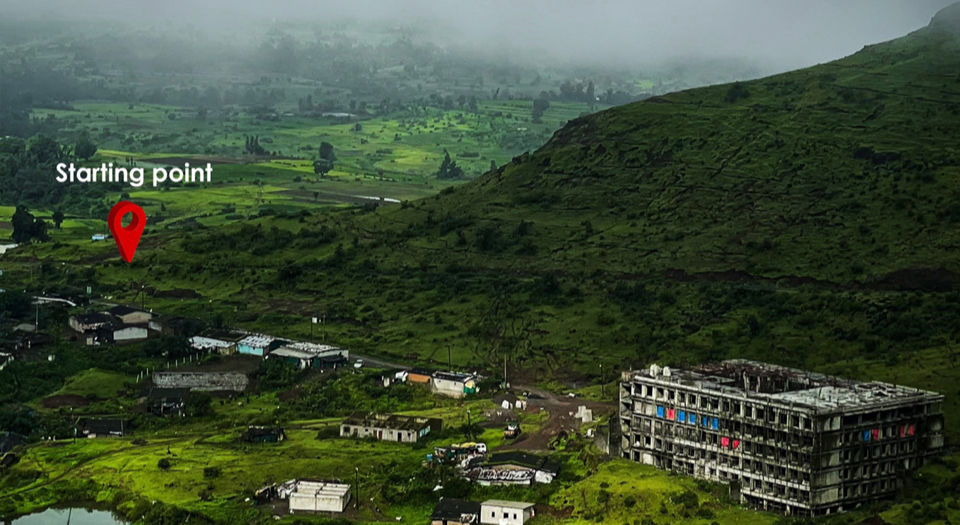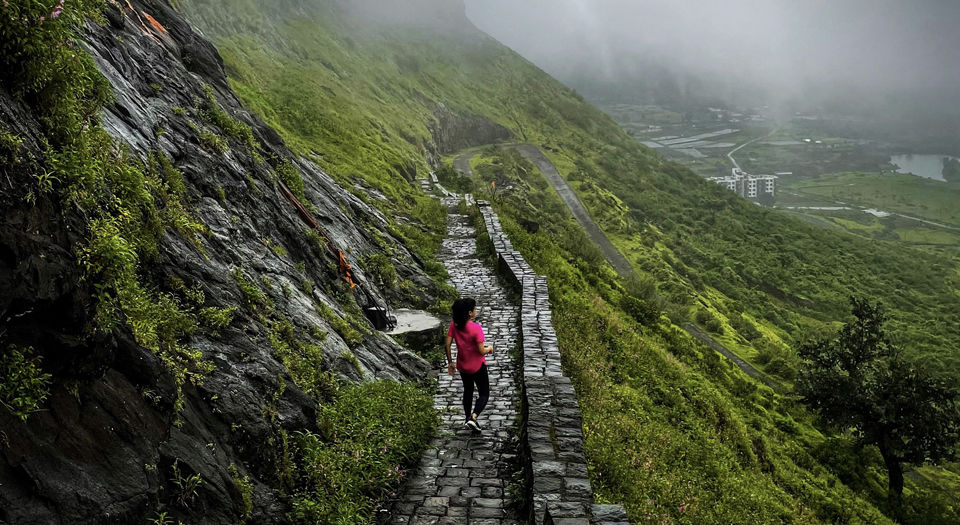 Difficulty Level:
It is not a very difficult trek and can be completed by families travelling with kids. However, the steps can be a bit slippery, especially during the monsoon season, so exercising caution is recommended.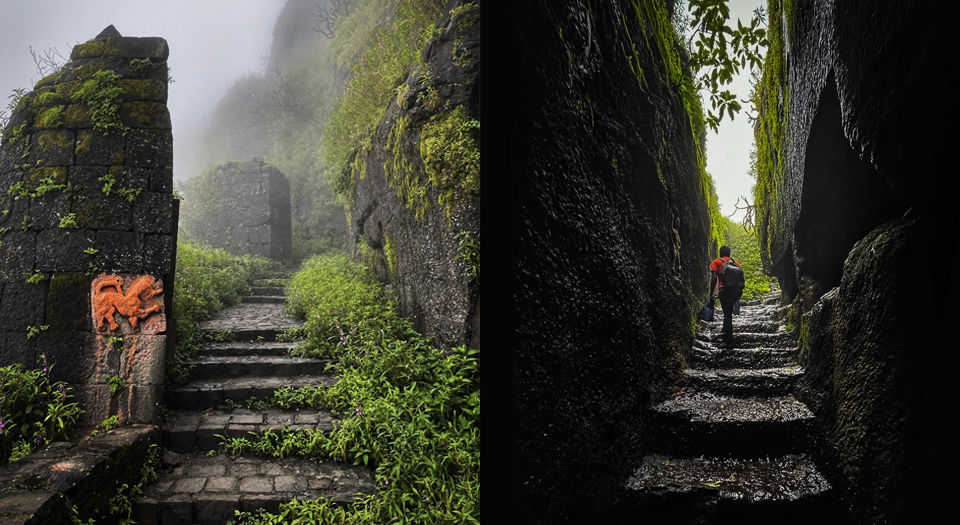 Cost:
This fort is open every day from 8 a.m. to 5 p.m. The entry fee is free. It is advisable to hire a local guide to discover unique details and stories about the fort, which would cost you around 350INR/person.
View From The Top:
On reaching the top, one can find a small temple, a water tank, remnants of a mansion, a tower to store grains and dilapidated fort walls. The unique feature of Hatgad are the two reservoirs, named Jamuna and Ganga, which were the sources of water for the villages located in the vicinity earlier. Since it's supposed to be the highest point in the region, the view from the top is supremely spectacular.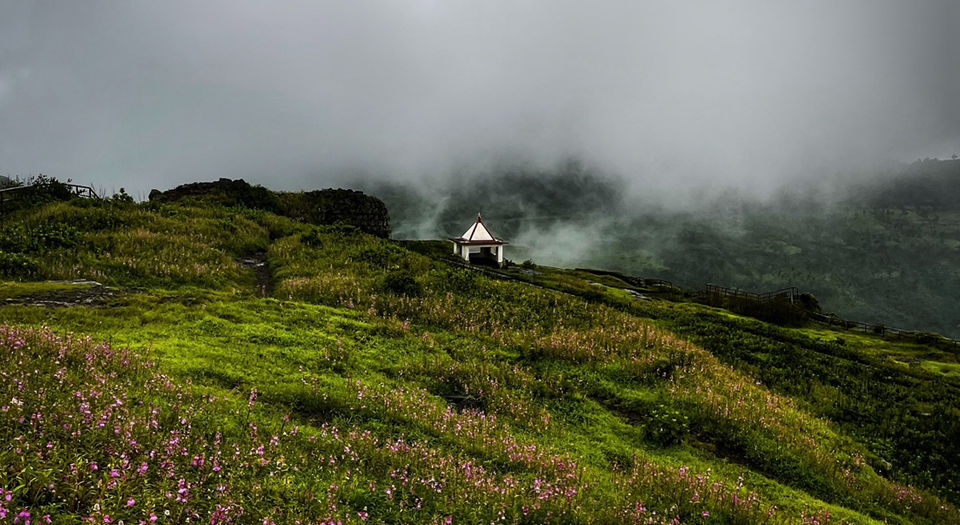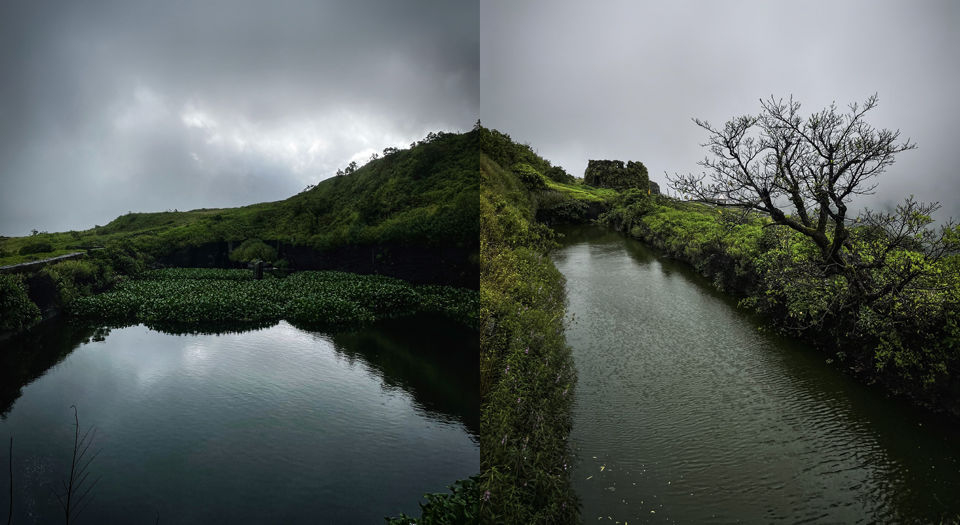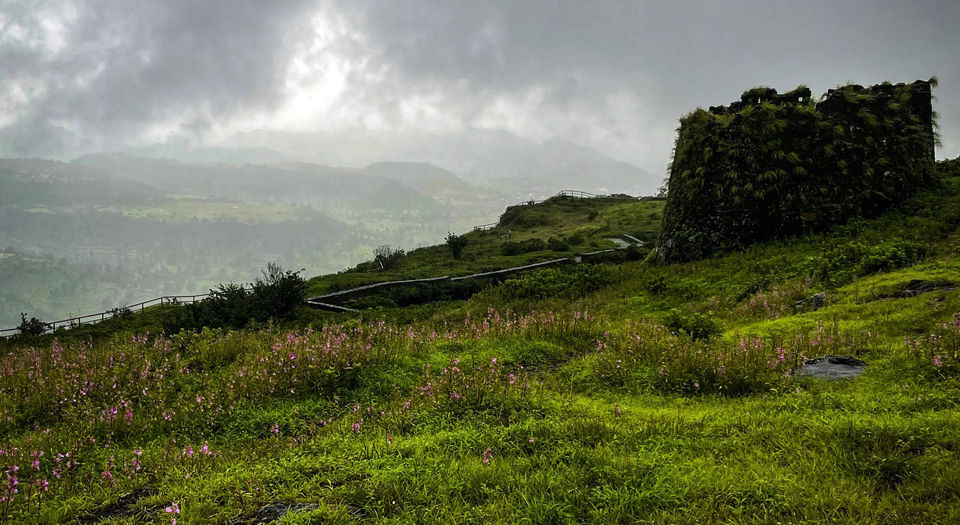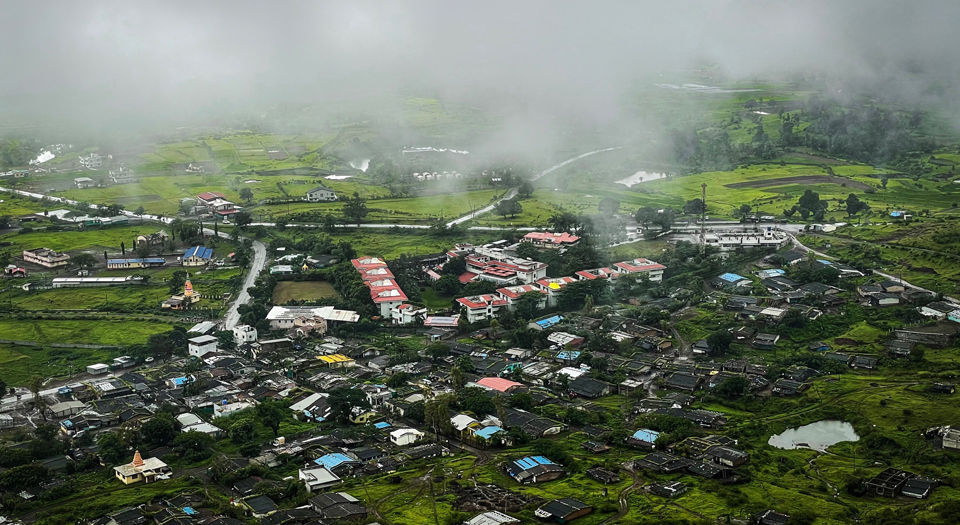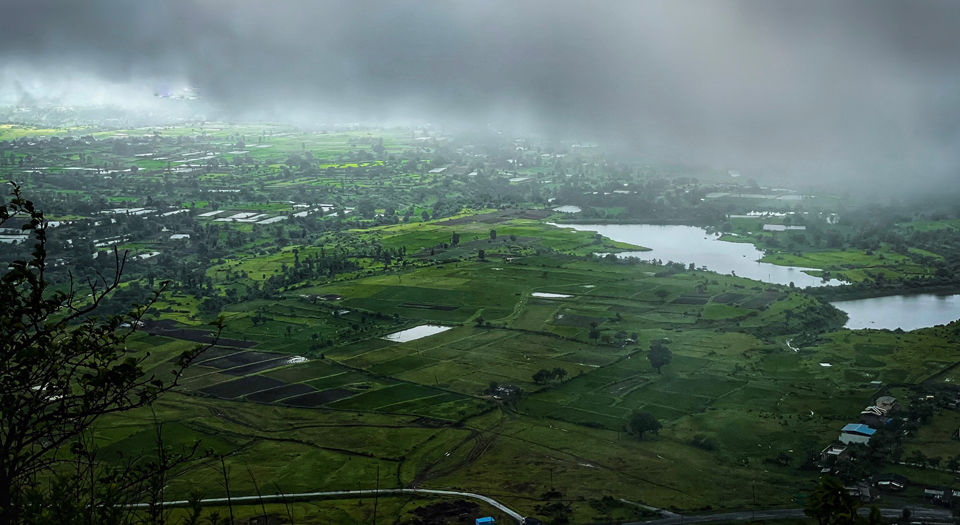 Where To Stay:
Club Mahindra Hatgad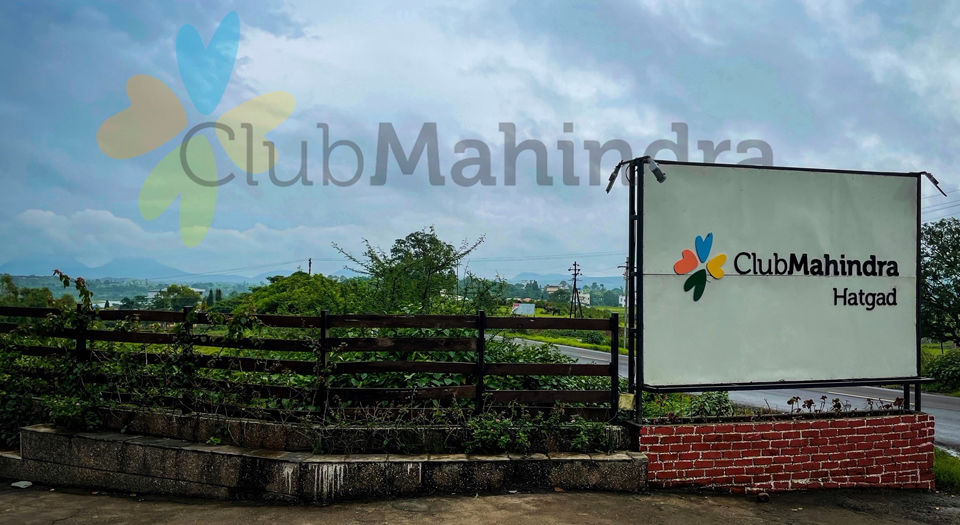 Spread over an area consisting of approximately three acres, Club Mahindra Hatgad is located on the Nashik-Saputara road with breathtaking views of the Saputara Hills as well as of the famed Hatgad Fort.
Cost: The room rates depend on the dates, room types (as shown below), and number of guests; though the room rate/per night starts approximately at 6,348INR/night for 2.
Contact number: 1860 210 1111
Address: Saputara - Nashik Road, Hatgad, Nashik, Maharashtra 422211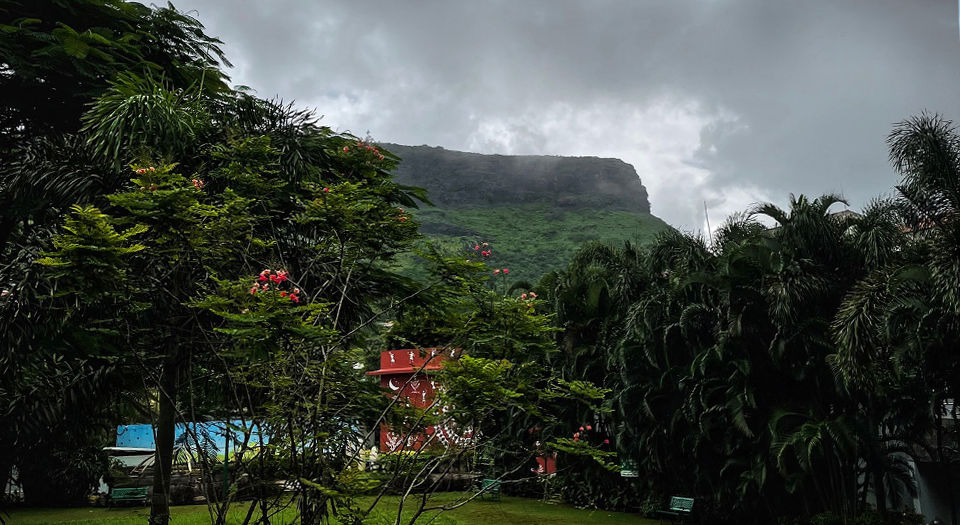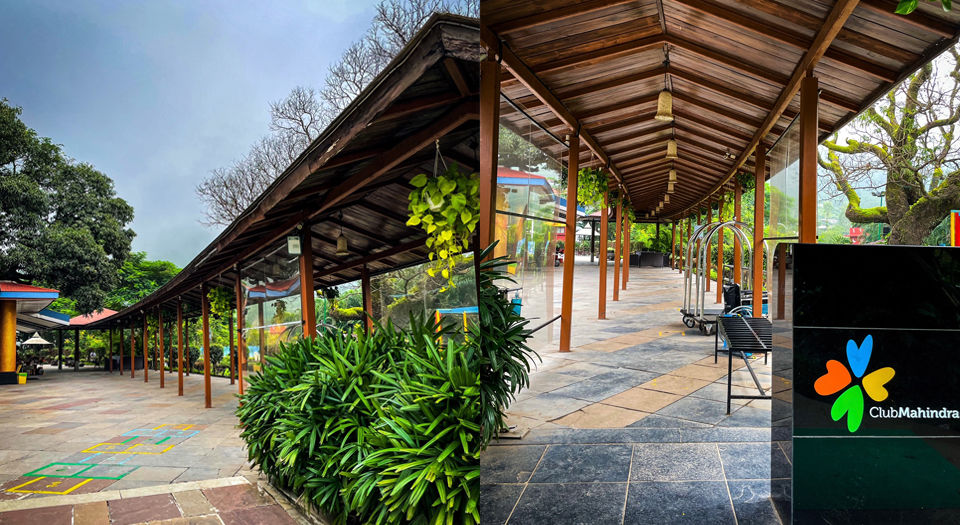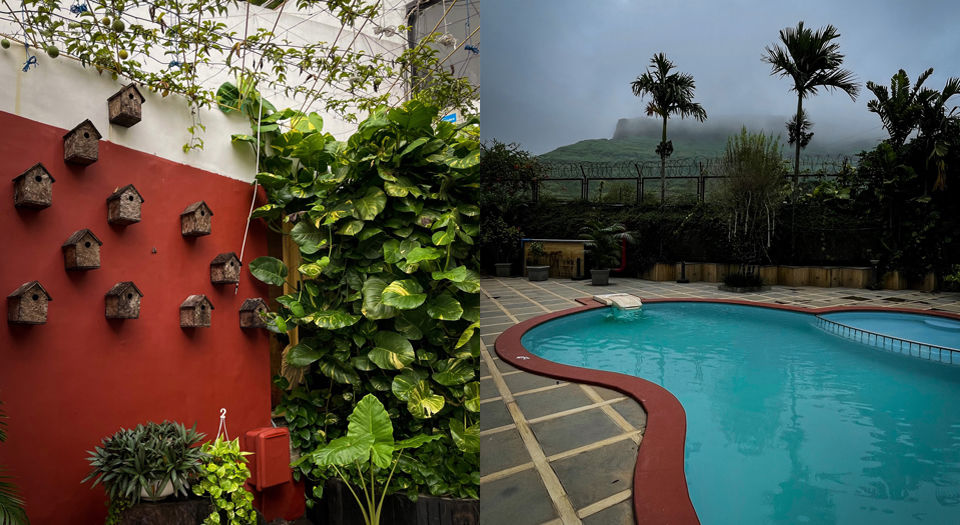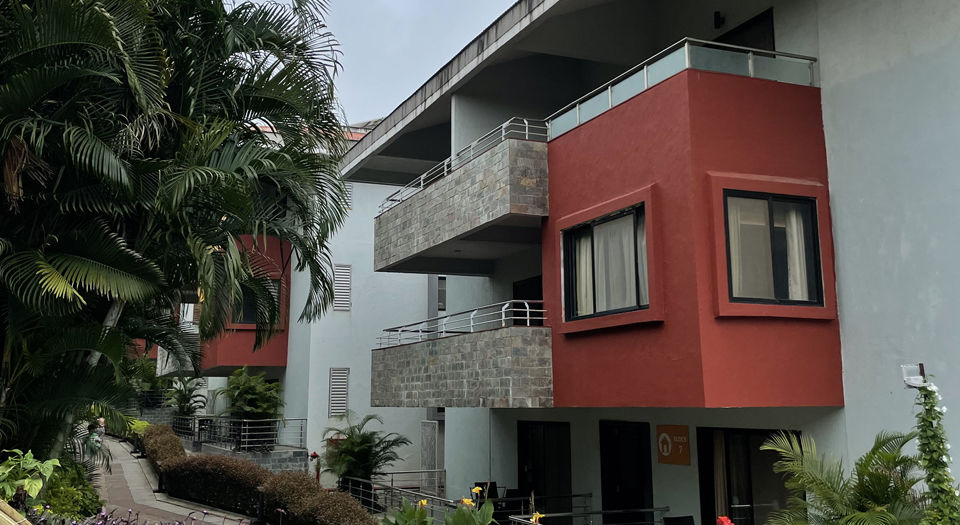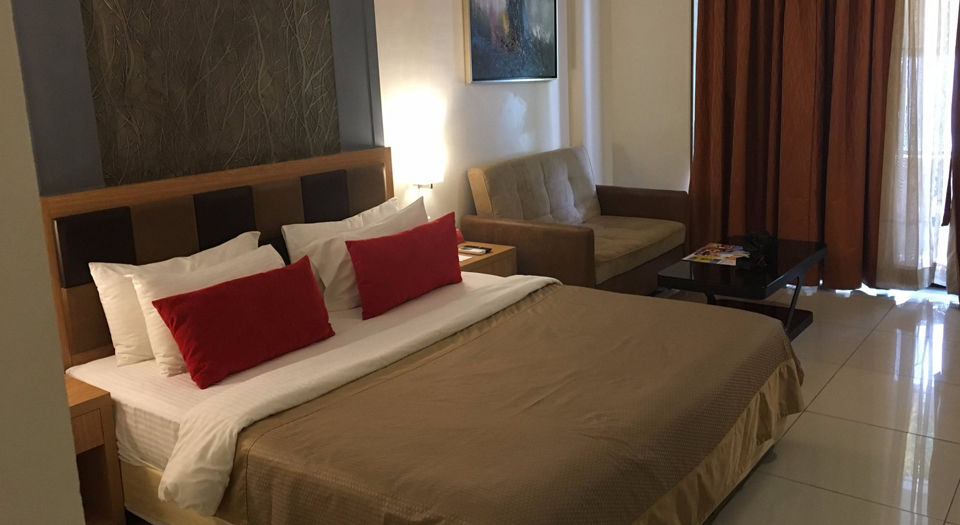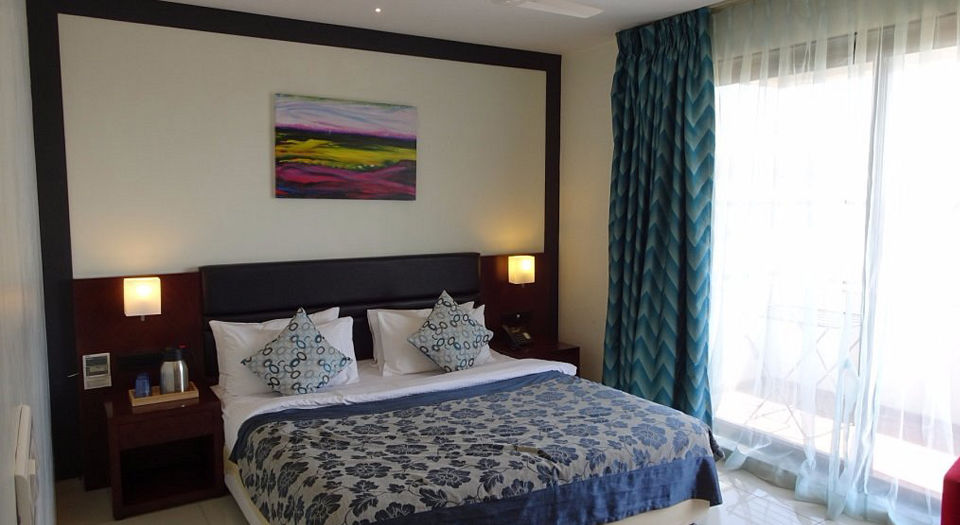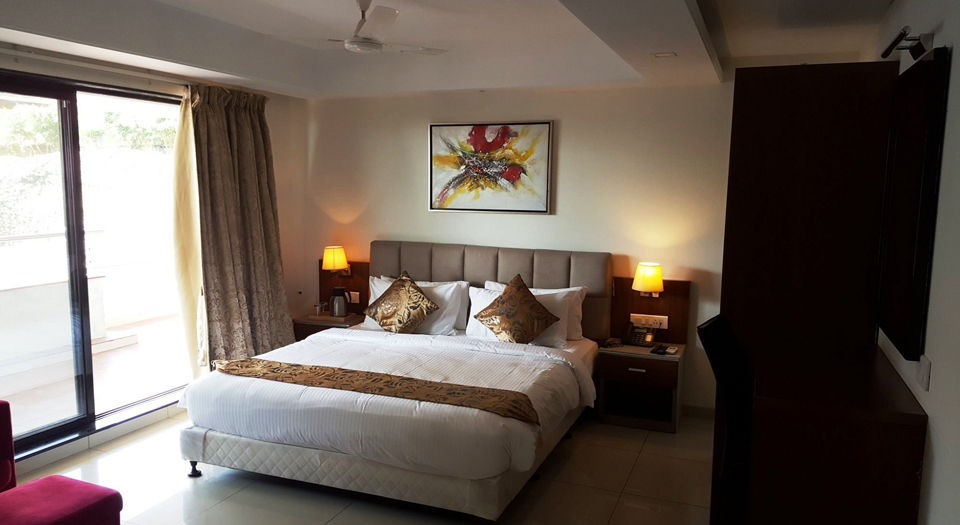 What To Eat:
Besides the many wonderful places to visit, Hatgad has a good collection of cafes and restaurants that serve authentic Marathi cuisine to tourists, including Club Mahindra Hatgad which has a boutique restaurant that offers delicious, regional delicacies.
Other Places To Visit in Hatgad:
Despite being a small village in the Nashik district of Maharashtra, Hatgad and its surrounding regions like Saputara have several interesting places to visit.
Vansda National Park
Another tourist destination that is thronged by tourists is the Vansda National Park. Although it is technically in Gujarat, this national park has a rich collection of flora and fauna and should be an important part of your Hatgad itinerary.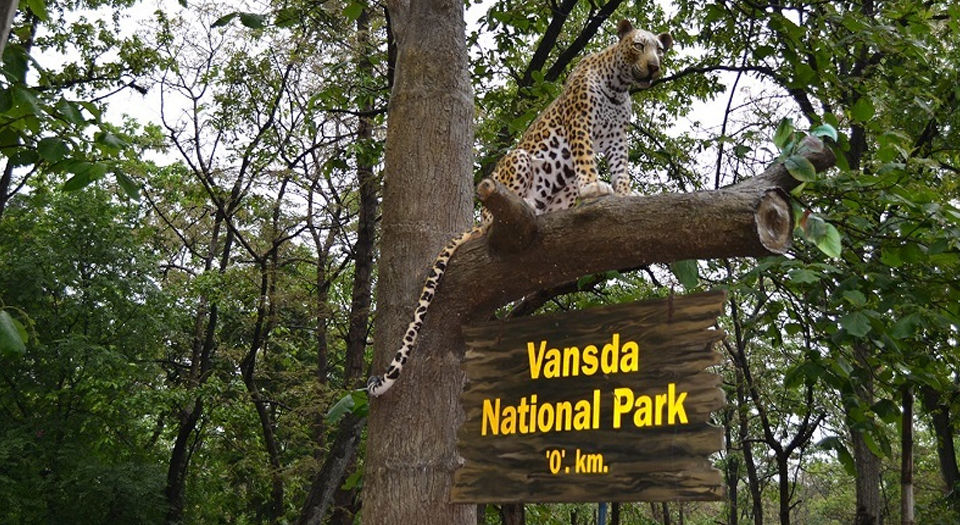 Saputara Lake
This vast lake is not very far from Club Mahindra Hatgad and you can visit it with your entire family. With its lush green banks and vast placid expanse of water, this lake provides a breathtaking view of all that Hatgad and Saputara have to offer.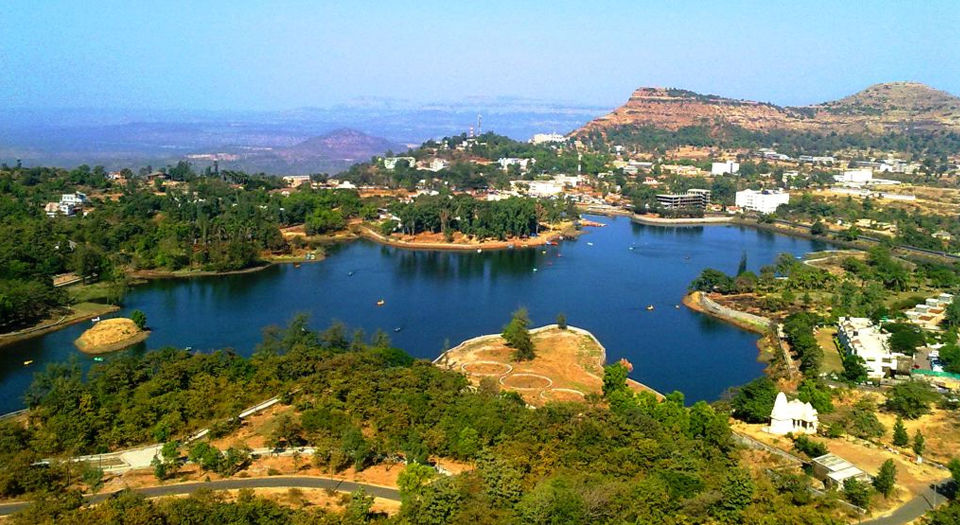 Gira Falls
This 150-feet tall waterfall provides one of the most mesmerising views with its frothy white waters crashing down the steep cliff in Hatgad.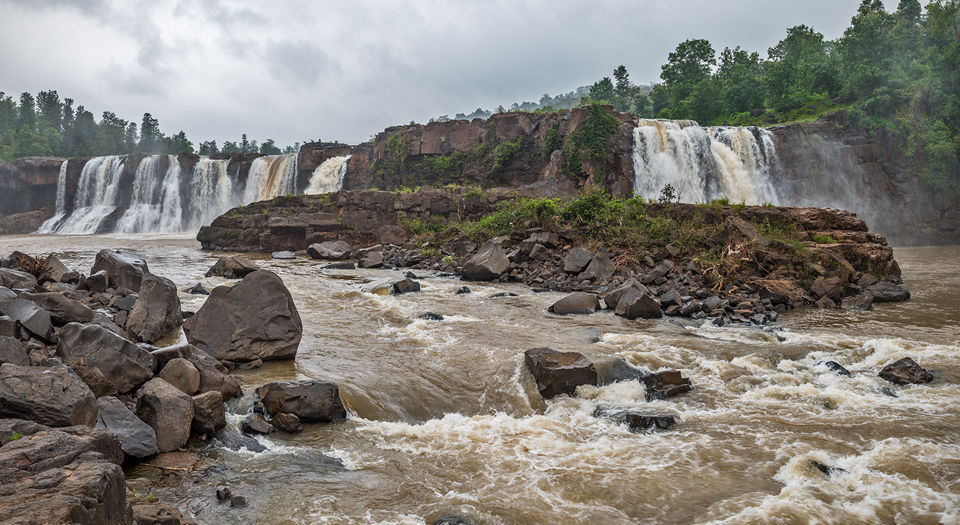 Saputara Tribal Museum
This museum is dedicated to the Dang people (which is the name for the local communities that inhabit this region) and can give you valuable knowledge about their lives and livelihoods.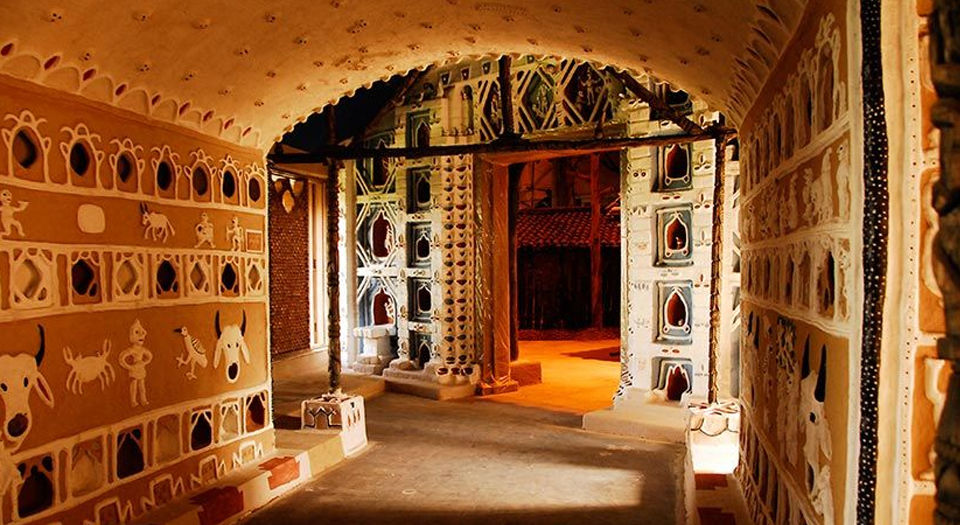 Activities To Do In Hatgad:
Boating at Saputara Lake
Spend some time in the company of nature and loved ones and soak in the scenic beauty of Saputara Lake.
Ropeway ride at Saputara
Enjoy the popular activity of ropeway ride offering spectacular views of the lake and surrounding hills.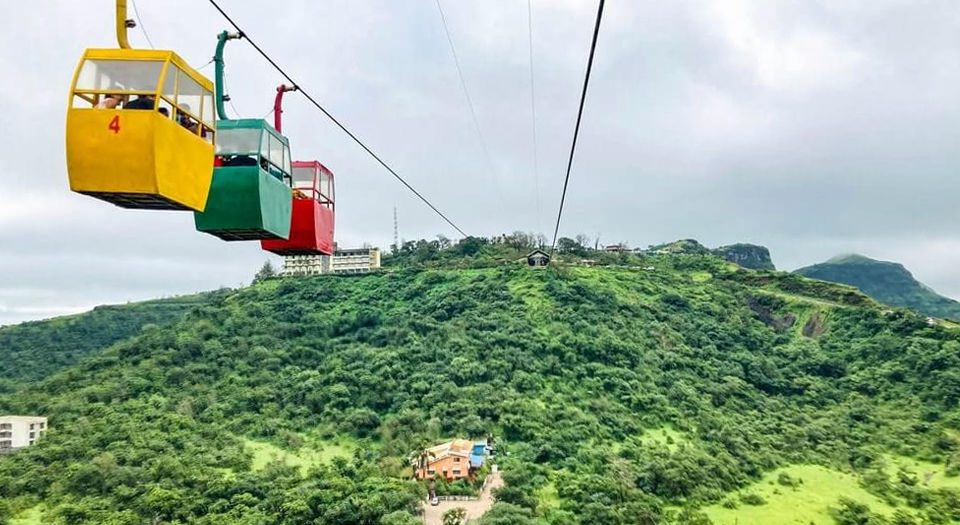 Paragliding at Saputara
Be prepared to fulfil your dream of flying, by paragliding in Saputara over this tiny, yet beautiful hill station. The paragliding experience offers a scenic view of the landscapes around and is a perfect adventure activity for adrenaline-junkies.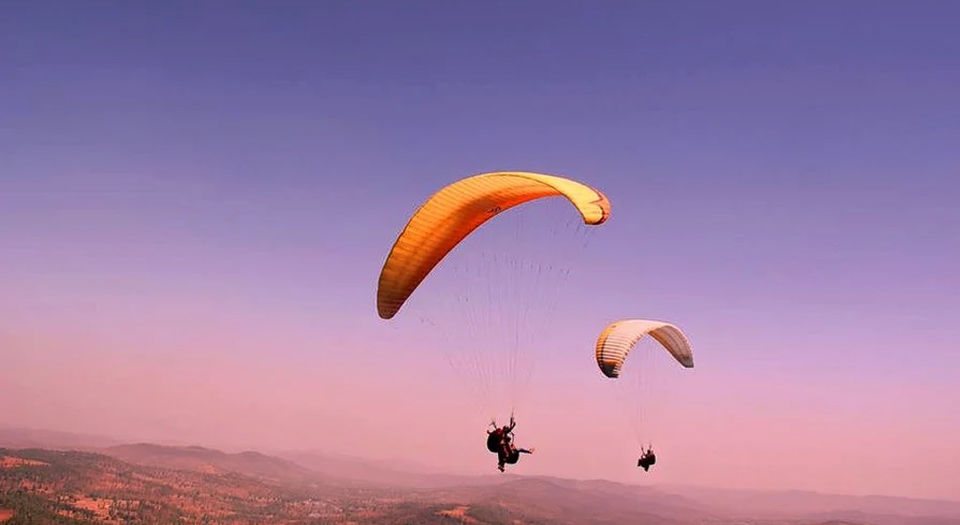 How Long The Trip Should Be:
With a lot to offer and stunning views, it is an experience quite unlike any other. You should take out at least 4 days of your time, to explore this best kept secret of Maharashtra.
When are you planning to travel here? Let us know in the comments below.
For more travel stories and information follow me on Instagram @tan_s07.
Ready to travel for free? Earn credits and redeem them on Tripoto's weekend getaways, hotel stays and vacation packages after the pandemic is over!
#maharashtra #trekkersofindia #hatgadfort