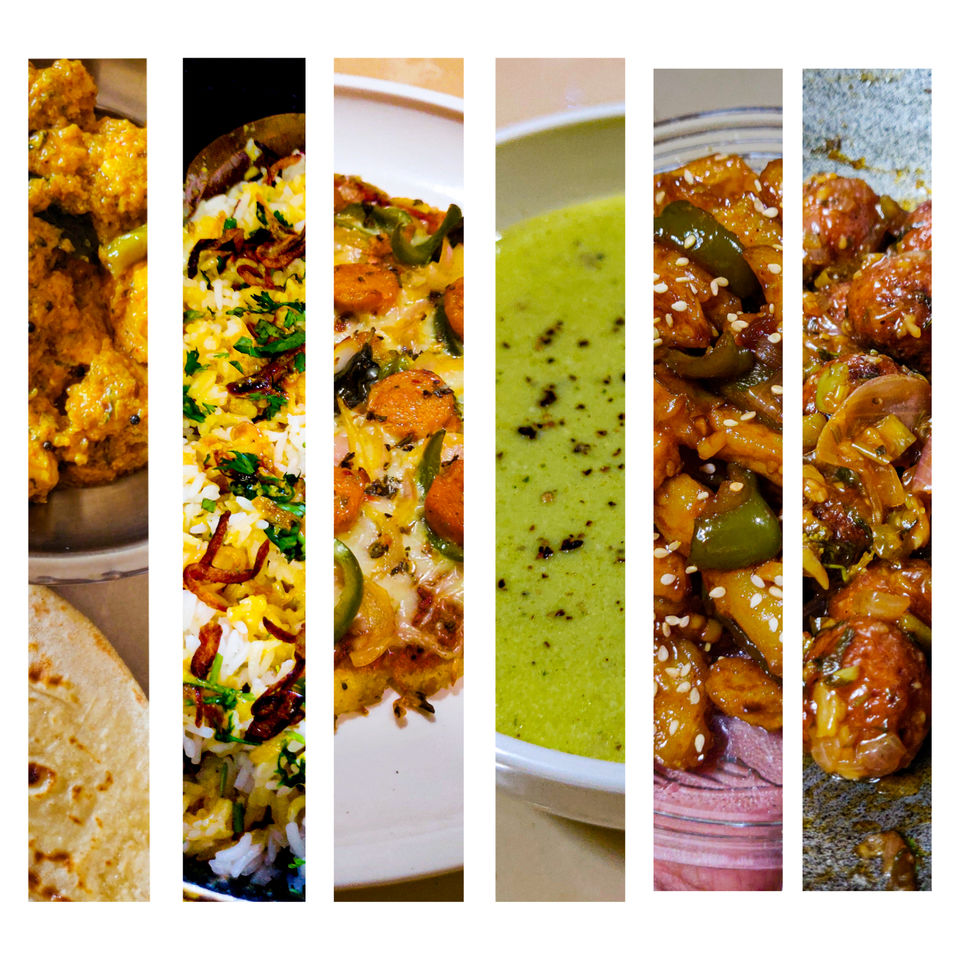 Traveling is not the only thing I am crazy about. The other being FOOD! All kinds of foods. Street food, Indo-Chinese food, Cheesy Stuffed food, Non Veg, all kinds of Non Veg and now I am drooling. Okay coming back to what I had to tell you.
Food is the only thing that has kept me sane and cooking is the only workout I have got during this lockdown. And the selection of dishes is completely biased as per my craving for a cuisine which I otherwise would have simply ordered. One has to work for the stomach you see.
I am sharing this because I really enjoyed doing this and I can rate this next to travelling. An addict that I am, the first week was difficult until I figured out I can actually cook everything on my own. So here is a piece I wrote about my favorites (Tried and Tasted) and the links to their original recipes that I selected after browsing through a ton to find The One and which actually work (Hoping to save your time searching just the right one). Also I have added my humble improvisation, some tips and how my attempts actually turned out. I clearly have not aced the art of food photography but this write-up isn't about that. This is where you can find the reliable recipes, all at once. Recipes whose Expectation VS Reality ratio is near to 1.
1. Butter Chicken & Chicken Bhuna Masala
Okay so I was badly craving some Desi Chicken gravy, absolute North Indian Style and I am craving it now as I write about it. Anyway, the first dish that came to my mind was BUTTER CHICKEN. This recipe is absolutely delicious! I thought this was the best dish I ever made until I craved again and the second time I went for something spicier, CHICKEN BHUNA MASALA. And I got my new best ever dish. Both are extremely different from each other and that's exactly how I wanted it.
My North Indian Attempt :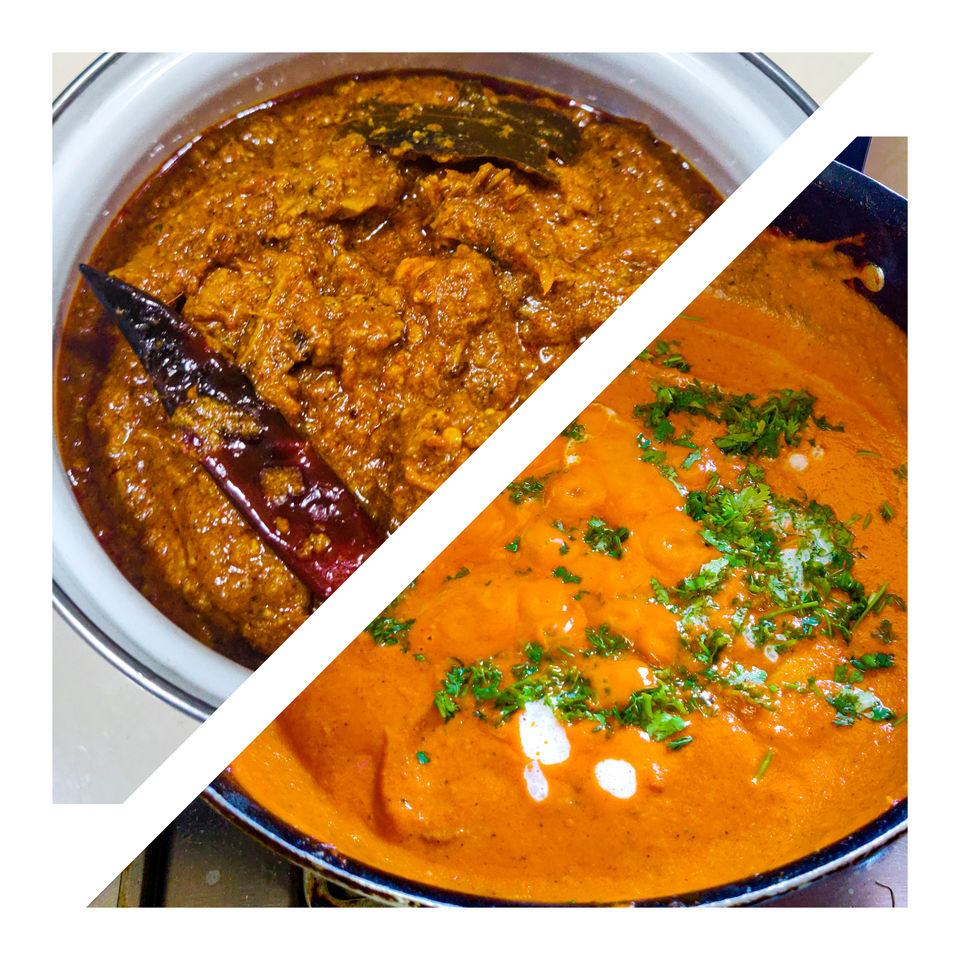 Improvisation :
For the chicken in Butter chicken I chose pan frying in simple strips with basic marination of Ginger-Garlic paste, Red Chilli Powder and Salt. Also, I didn't really do the filtering process of Butter Chicken gravy because it was way too time consuming for me with the small filter apparatus that I had. So I left out the Black Cardamom before blending and then put it back in the gravy later.
For the Bhuna Chicken I only had one kind of Red chilli powder and regular oil, both of which worked fine. Also, I skipped the green chillis to control the hotness and added Bay Leaf for more flavor.
2. Shahi Tukda
A hearty Indian dessert, crispy to the core, drenched in ghee, yet slightly softened by the Rabdi. The first time I had this was in Shimla and the last time I had this was 5 years ago. If you are a fan of Indian Desserts, this dish is a must!
My Sweet Attempt :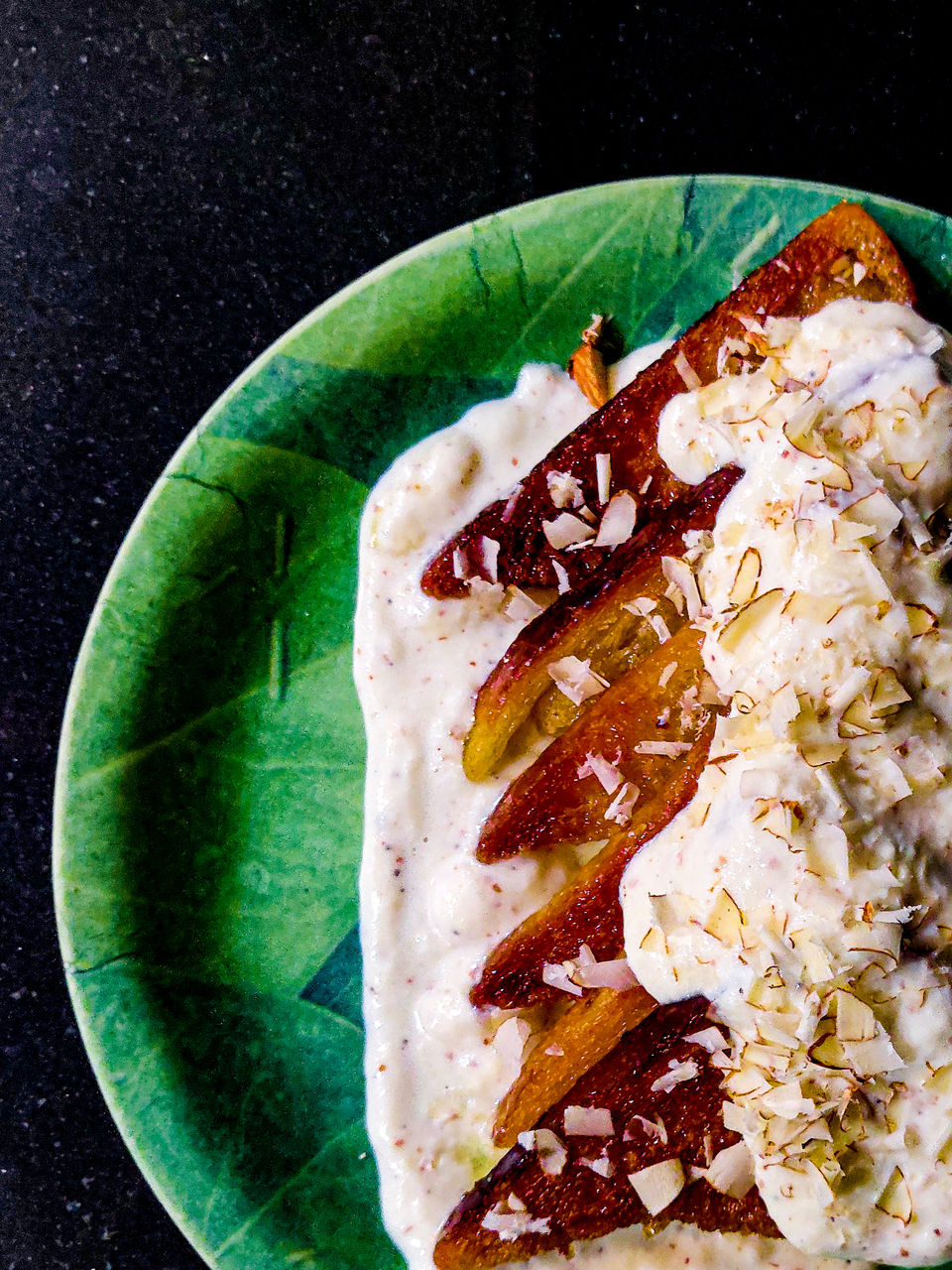 Tip : Have patience with the Rabdi. The Milk will reduce!
Improvisation : I only used dry fruits and cardamom as part of my masala since I could't fairly remember the original taste and didn't want to risk adding the spices.
3. Dragon Chicken
It is safe to say that I am a fan of Indo-Chinese starters and so it had to be on this list. I crave these starters more than a normal amount. The sauce for these recipes require pretty much the same process and are very simple. Apart from the sauce all you need to do is fry the main ingredient crispy!
Say Hello to my crispy and saucy Chicken :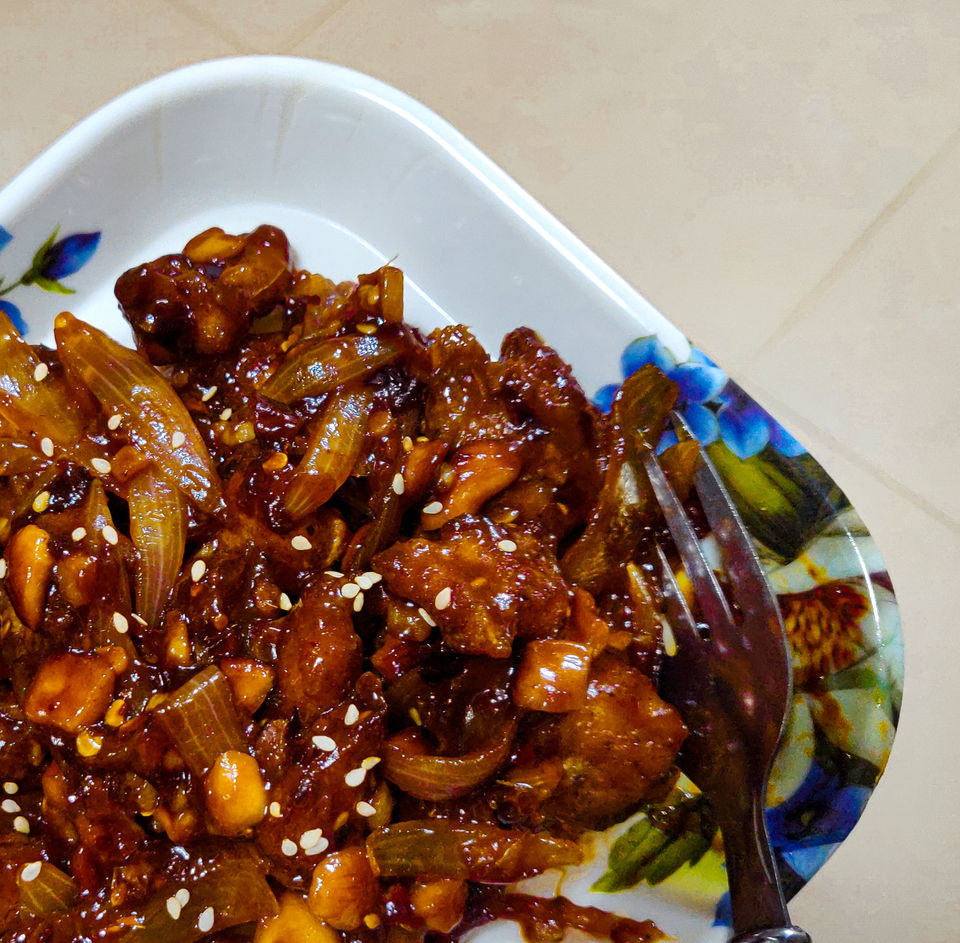 Improvisation : I neither had spring onion nor chilli flakes. Simply replace them with regular onion and red chilli powder. Also you might need to adjust the sauces as per your taste, so keep tasting.
4. Khasta Samosa
One of my favorite street food! How can I go months without it?! When you will get that first batch fried, the aroma will assure you that you brought the art of street food to your kitchen.
My Attempt at Shapes of Happiness :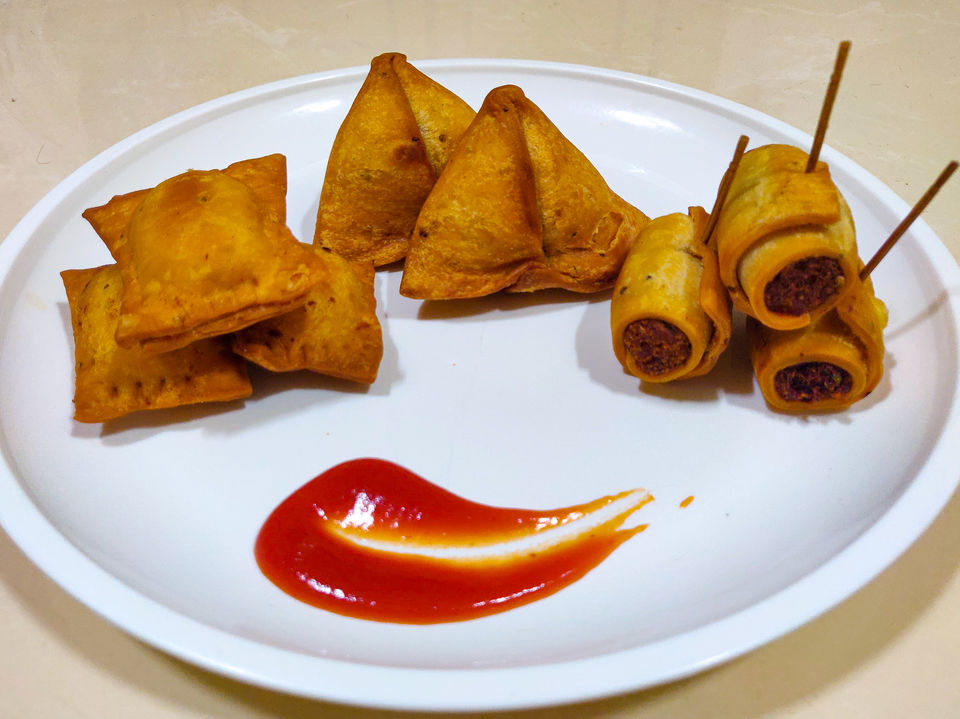 Improvisation : The only experiment I did with this one was the shapes I made them in. Oh and if you have some leftover filling, just stuff it in bread, dip it in Besan(gram flour) batter and fry it. Your bread pakoda is ready!
5. Chicken Dum Biryani
How could I leave it out? I mean, I am an emotional person and Biryani is my emotion! This is a simplest form of Biryani and tastes delicious. Also, once you start watching Ranveer, you can't stop. *Celebrity Crush Alert*
My Attempt at the Most Ordered Dish :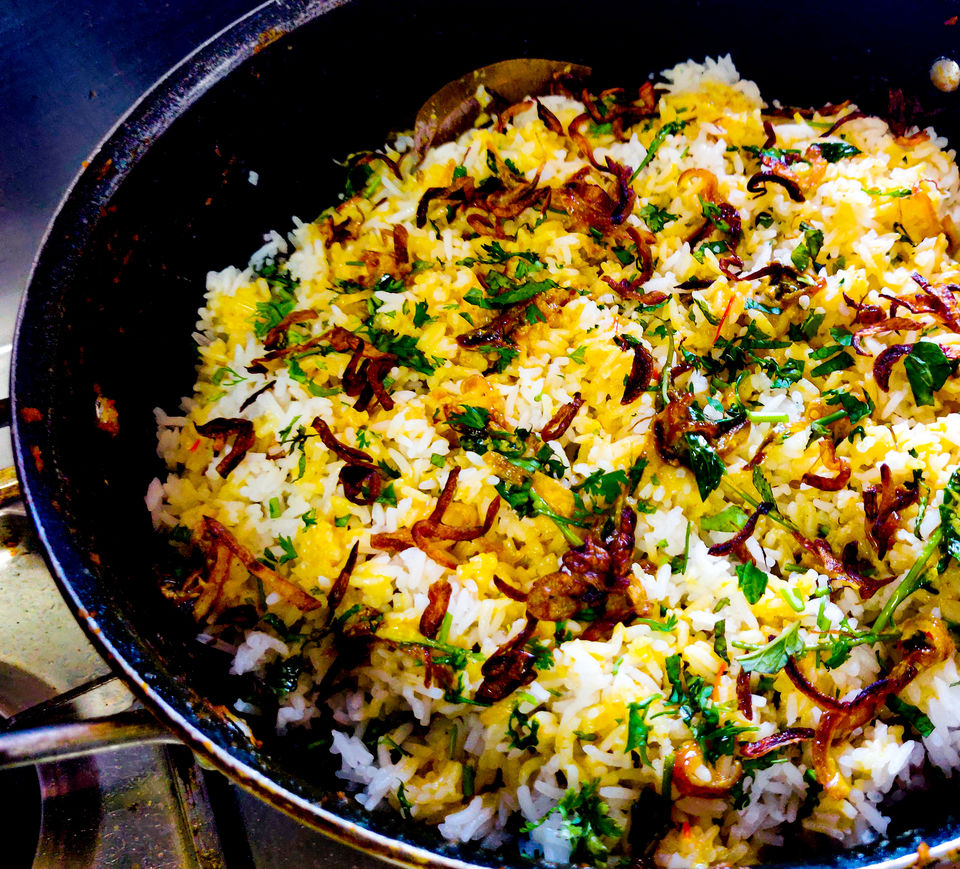 Improvisation : Now, Ranveer is usually minimal with his ingredients and technique. For cooking the rice you can add in all the spices you have like bay leaf, pepper, cumin, star anise, etc.
6. Veg Spring Roll
I must tell you this is one of most delicious dish I made. The dish that had taken a backseat for me suddenly had crawled up my mind and into my unattended taste buds. I actually made this one from scratch, as in.. the sheets too. Though I had a hard time getting the sheets done, after the third attempt it felt like an achievement. Beware that it is going to take a lot of time if you are going to make the sheets too.
My Attempt at Spending 3 Hours Most Efficiently :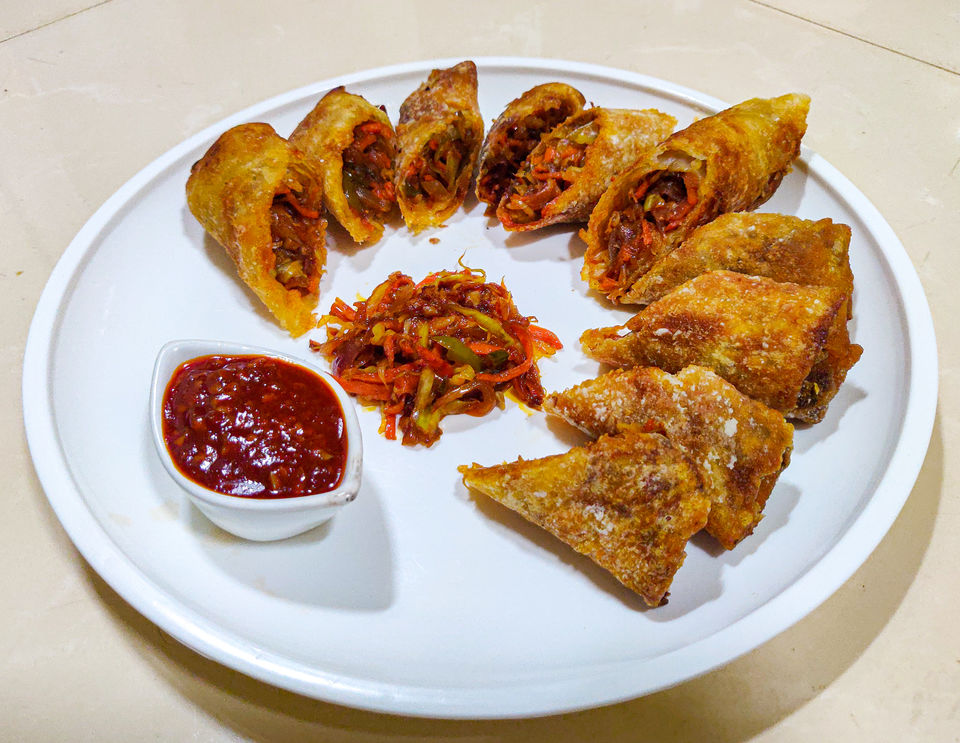 Tip: My pan was too large to spread the batter evenly before it dried up. Plus the pan was too hot, which actually cooked the batter before it could spread, making it look like a splash. So take a smaller pan and first spread the batter, then heat it. Also, I had made the Schezwan sauce earlier. I have left the link to it in bonus section at the end.
Improvisation : I had set the carrots and cabbage aside after chopping it for some time. And then drained all the water from it using a clean cloth and pressing hard, simply because I didn't want any sogginess at all.
7. Rasgulla & Caramel Pudding
For me Rasgulla was unplanned and we totally recycled it. Our milk went bad due to the heat. I had some leftover sugar syrup from our store bought Gulab Jamun. And that's how we were blessed with, Rasgulla. Whereas if you are craving for a lighter dessert, something sweet, creamy, quick and easy at the same time, caramel pudding is your thing. I tried multiple recipes for caramel pudding but blending it in a grinder really does make a difference and hence this recipe is perfect. If you don't know how to cook, you can still make these two sweets.
The Easiest Dishes I Made :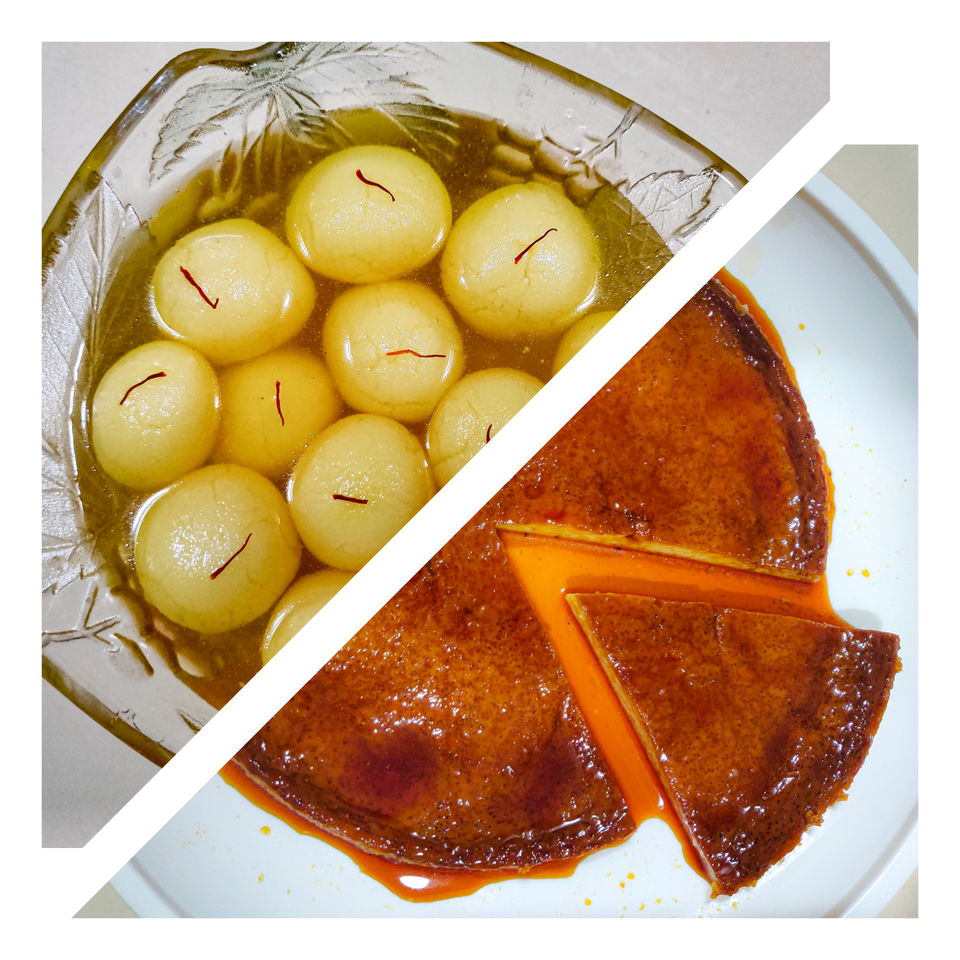 Improvisation : For Rasgulla I only garnished it with some Kesar. For the pudding, many recipes have vanilla essence added to the mixture. I didn't have it so I used cinnamon powder and it worked just fine. You can also use honey, cardamom powder or maple syrup.
8. Pasta (White & Pink)
Craving for something creamy? I was lucky to find a packet of macaroni in the grocery and it lasted me twice. If I had to choose between these two recipes, I would go for the Pink sauce. It sure requires making an extra sauce but its worth it!
My Attempt at the Pastas :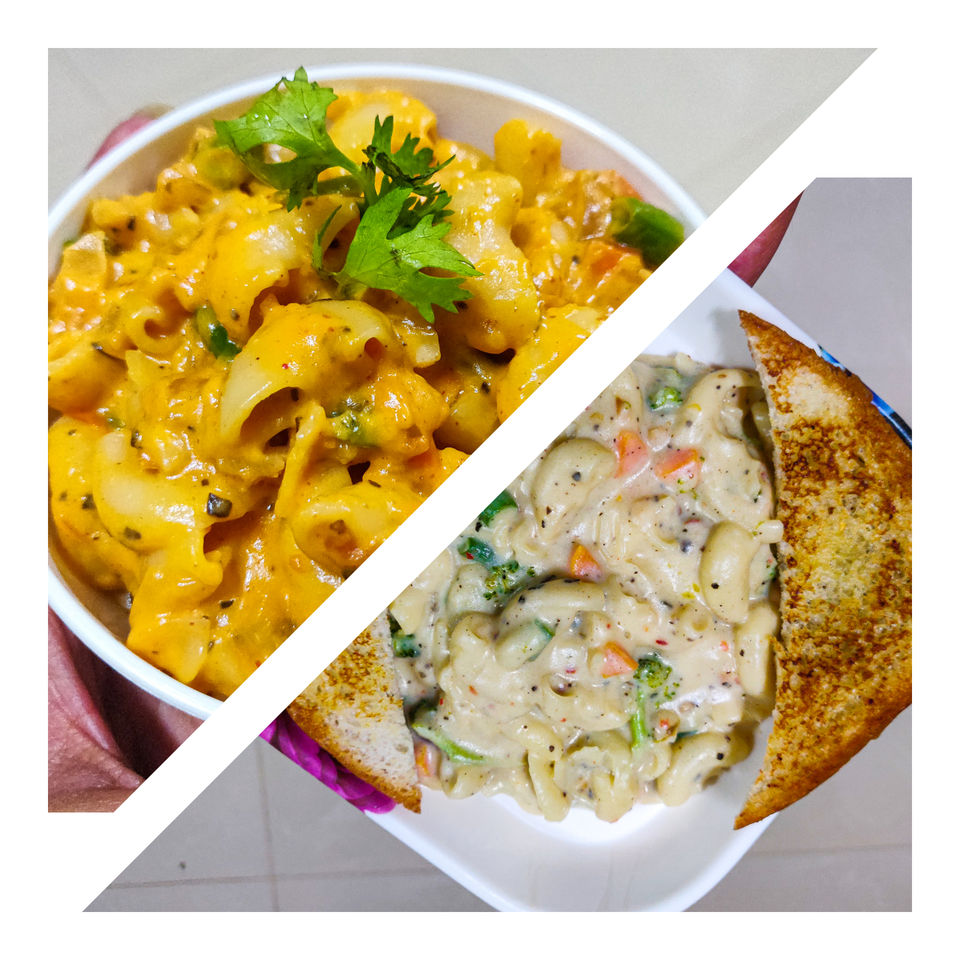 Tip : You can use any veggies you want, just saute them separately on medium-high flame so that they stay crunchy. If you feel your white sauce is getting thicker than you'd like, just keep adding milk and stirring to adjust the consistency.
9. Andhra Style Chilli Chicken
I stumbled upon this recipe while scrolling through my news feed and thought 'Hmm, an interesting take on Chicken Gravy'. It was perfect with the minimal ingredients it required while going easy on my locked down pantry.
My Attempt at Desi Chilli :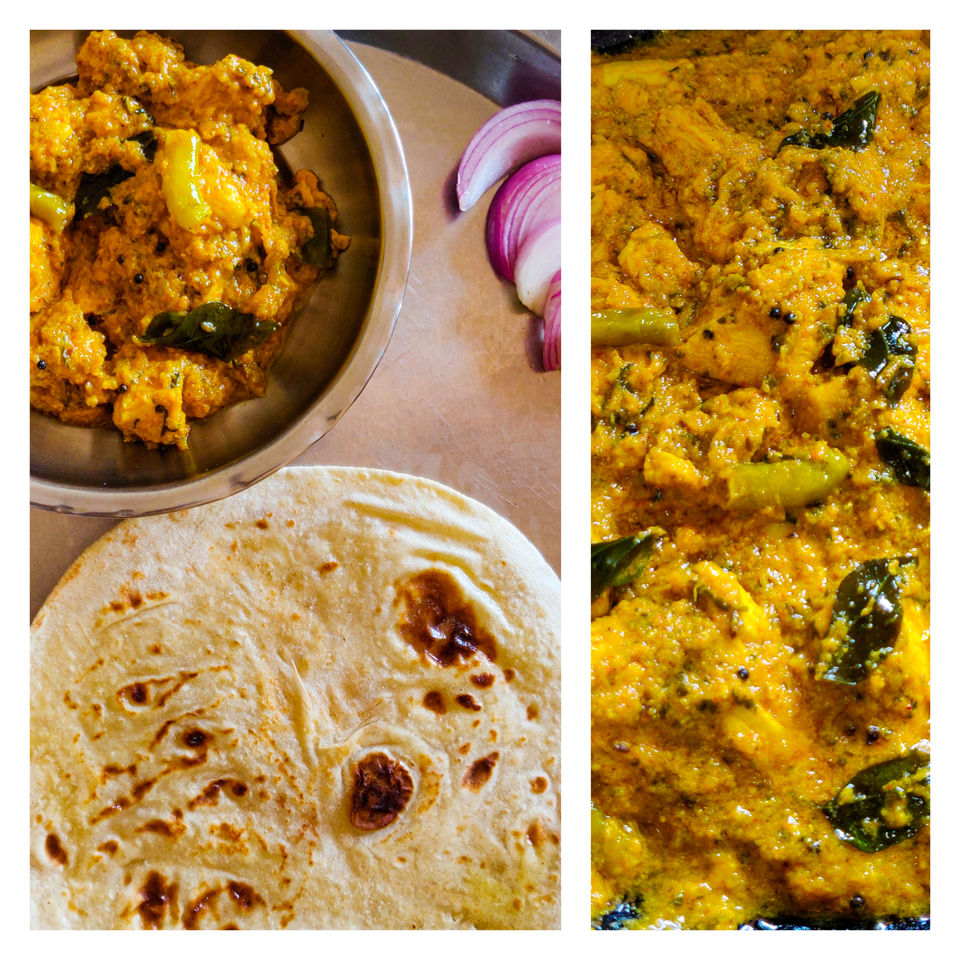 Improvisation : Since I was going for gravy instead of just a starter, I actually used up all the curd marination as part of my dish. Also as I didn't want it to go waste.
Tip : If you are planning to make gravy out of this go easy on the lemon while marinating because the gravy would otherwise turn out sour and you will have a hard time fixing it.
10. Fried Chicken Momos
Instagram made me do this. For all those food pages I follow with crazy momo lovers out there, it was about time I tried it. After all it used to be one of MY most ordered dishes once upon a time (..13th Mar'20 last ordered).
My Not so Momo Looking Attempt :
Tip : Make the schezwan sauce once and use it in all your dishes. Schezwan Sauce recipe at the end in the bonus section.
Improvisation : Now, this recipe is the most basic, so do add a spoonful of chilli sauce to it. Also, instead of grinding everything together, you can only get the chicken minced in the grinder and let all other ingredients be their chunky selves and mince manually. You can also grate some cheese in it like I did.
11. Pan Pizza
I was always intimidated by making the pizza dough and the base at home from scratch.. always! But after cooking for two months, with a decent success ratio, I wanted to try it. At this point the shops had opened up with pretty much decent stock of everything and hence I managed to get all the ingredients. This is the best time to experiment when we are so high on energy and time.. well maybe not all days.
My Colorful Attempt at Making Pizza from Scratch :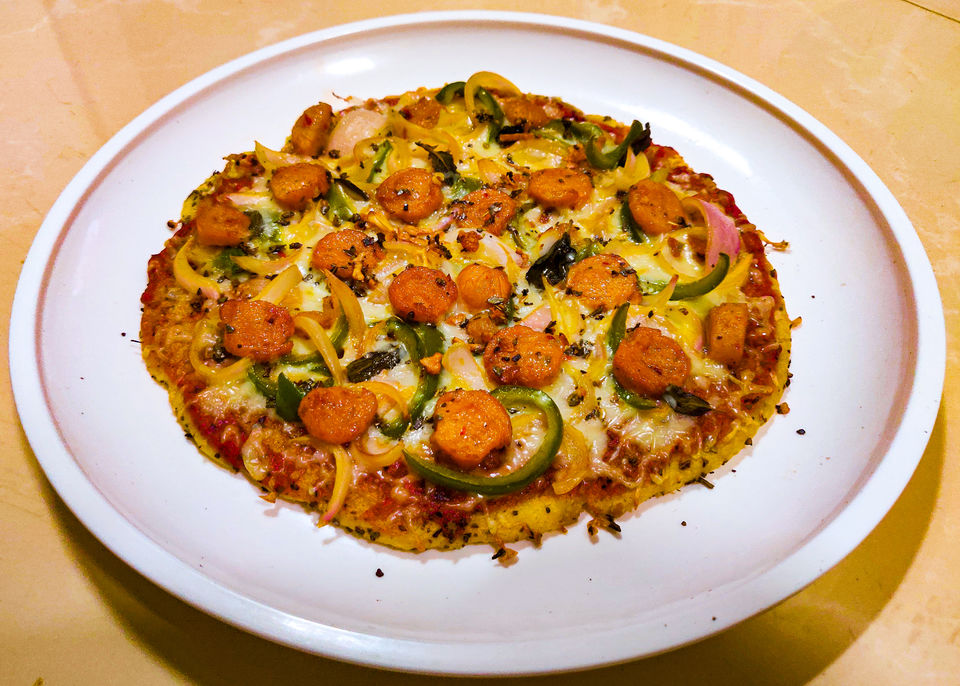 Improvisation : I think it is important that you cook the base from both the sides before topping it. You don't wanna risk a raw dough. And hence, I actually combined these two recipes. I also added some sauteed sausages. You can add anything! It's your Pizza! Also, the pizza sauce I had made earlier and link for it is in the bonus section.
12. Cream of Broccoli Soup
I am a fan of soup. Hot, piping, refreshing SOUP. Because the soup goes to the soul.
Now, I already had Broccoli in the fridge. Plus this recipe is as smooth as it tastes and requires very little time. I would make it again but I ran out of Broccoli.
My Creamy Attempt :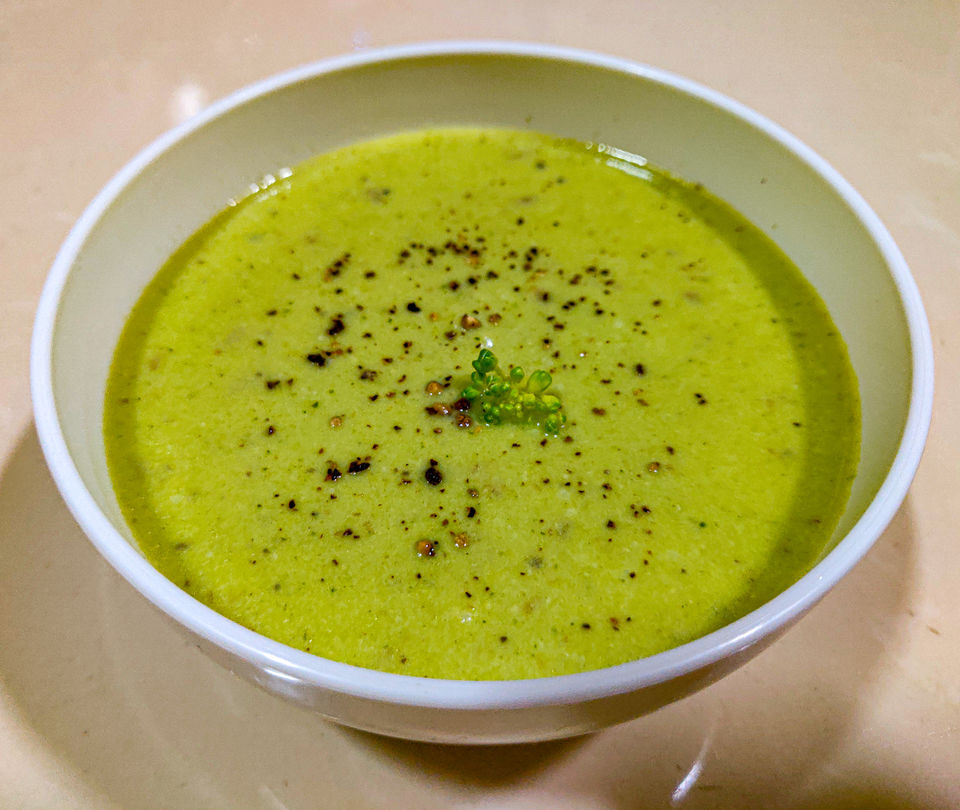 Improvisation : I added some fresh cream with the broccoli in the grinder to add to the creamy texture. Also, I grated some cheese and melted it in the Milky White Sauce.
Tip : You can go for Cream of Palak/Mushroom Soup too if you don't have broccoli. And use all of the water that you used to boil because that's where the flavor is.
13. Dhaba Style Paneer Masala
This one time we were placing an order for groceries and I was hoping for some comfort food but everything was sold out. The shopkeeper then casually asked, 'Paneer hai, wo de du?'. Ofcourse we got Paneer and my mind jumped instantly to making a spicy North Indian dhaba style dish. Now this will take quite a lot of time like most of the Indian Dishes because there are just so many elements. But I assure you, the recipe will have your mouth watering!
My Masaledar Attempt :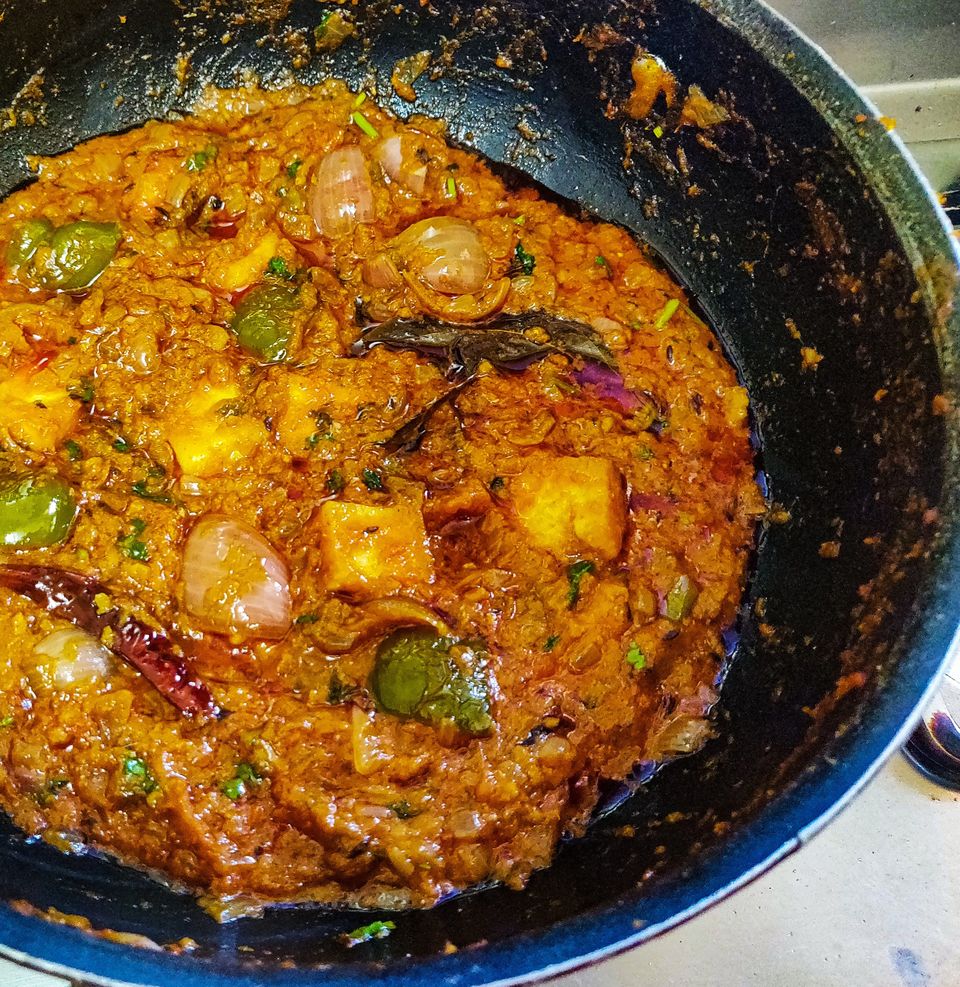 Improvisation : For Paneer marination I also used a mixture of Curd, Bhuna Besan (gram flour) and Water which was also later added in the gravy. Otherwise I followed the recipe pretty much religiously.
14. Crispy Chilli Potato and Veg Manchurian
Like I said, Indo-Chinese starters are the easiest to make and Veg Manchurian was one of the very first dish that I had learnt. Crispiness and Sauciness of both of these dishes are enough to give your craving a rest.
My Indo-Chinese Craving Attempt :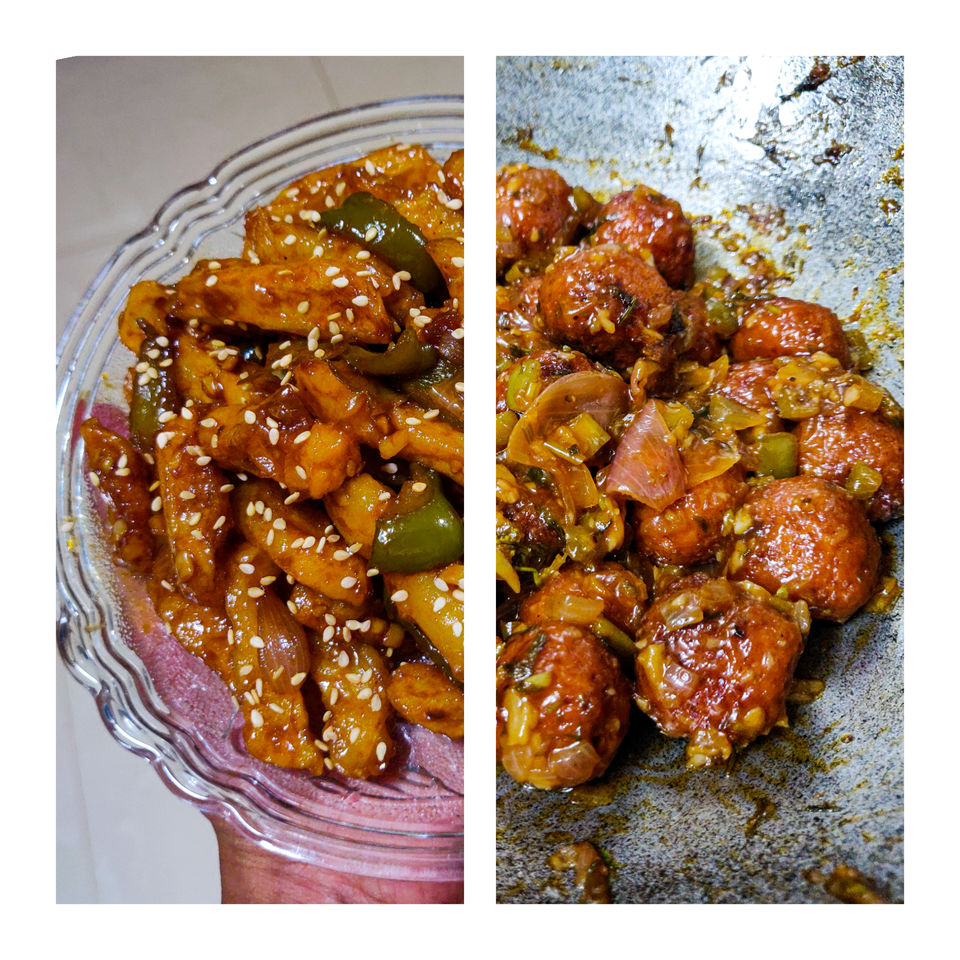 Tip : You will have to taste to adjust the flavor. If you feel the sauce isn't working well, don't worry, once you put in the hero of your dish all the flavors will come together.
Improvisation : No, I did not fry the Fries or the Veggie balls twice. I did turn the heat to full towards the end of frying and it is enough to get them super crispy. I did not have honey and its okay. Add a little sugar instead. No Spring Onions as well, normal Onions are fine.
15. Creamy Chicken Parmesan
Today! As I write the end of this piece, I have crafted a perfect dish which I had only nurtured in dreams for past couple of months. If any cuisine could compete against any other for me and actually win, it would be CONTINENTAL (Controversial statement because.. duhh, Indo-Chinese). I have always described my ideal food to be crispy, cheese, creamy, buttery and garlicy at the same time. This dish is PERFECT!
My Most Creative Attempt :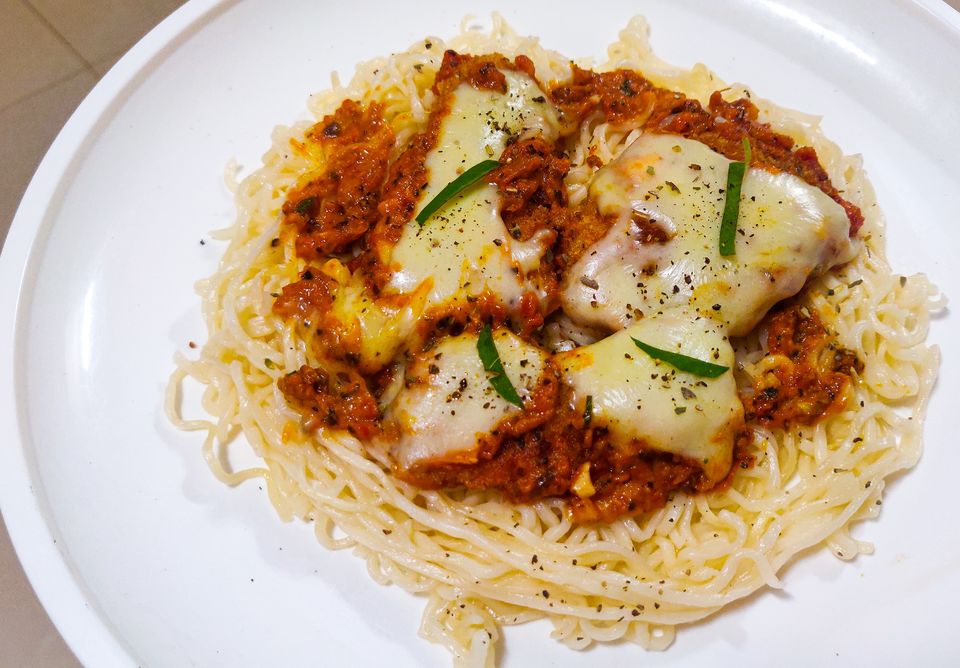 Tip : You can make bread crumbs by grinding bread pieces, pepper, salt, red chilli powder and oregano together. Later toast it on a pan for a while to make it crispy and Voila!
Improvisation : I played a lot with this dish. For frying the chicken I used butter, garlic and onion along with the oil for flavor. Later I used the same onion and garlic for the sauce so as to not lose the flavor or waste it. I added some wine and fresh cream in the sauce to get that creamy texture I was craving. You can use the pizza sauce recipe in the bonus section at the end like I did or stick to this one. I seasoned the flour, the eggs and the chicken with salt and pepper. Oh, and I didn't have spaghetti so I used the instant noodles and boiled it using some butter.
BONUS : Pizza Sauce and Schezwan Sauce
To go with all your dishes here are two basic and my most favorite sauces.
Now, since I cooked these on my own, I can assure you 3 things:
1. If you are living by yourself.. Don't Worry! You got this! Its' not that difficult.
2. If you are living with family, you can give them a break. You need not burden them with these recipes.
3. It's another feeling getting used to the food cooked by yourself. It's just one of those things that you got to try.
Since we are going to be home for quite some more time now, let alone eating outside, I think we should give those craving taste buds a rest. Go cook yourself a well deserved Meal!
This was the best way to engage myself in some activity while satiating my taste buds. Actually, this was the only way to satiate my taste buds, to cook what I craved.
Do let me know which one you liked the best or if you try any of these let me know how it turned out. Also, I would love to get some suggestion on what I should try next as I am running out of options!
PS : How are you handling this lockdown? Hope everyone is doing well. We'll get through this soon!