My dad aways used to tell me the stories about Toy train journey, the dramatic views of the hills, passing through pine forests, mysterious tunnels and picturesque villages on the way. The Kalka–Shimla Railway, one of the World Heritage Site, the Mountain Railways of India passing through 107 tunnels and 864 bridges in just five hour journey, There was no way that I would miss any opportunity to choose Toy train journey while growing up imaging how mesmerizing it would be.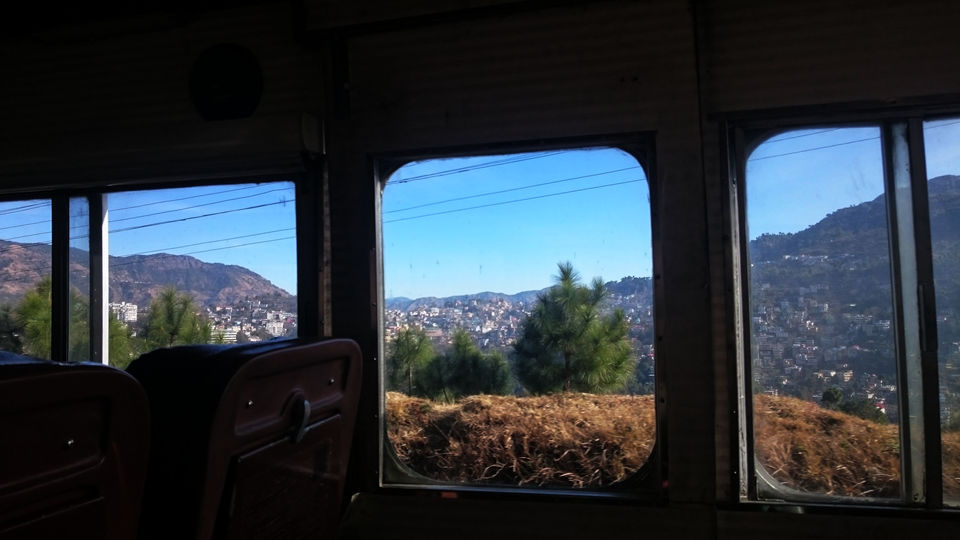 So while planning a trip to Shimla I took the famous Toy train from Kalka to Shimla. We choose the rail motor instead of regular toy train. Rail Motor is a small mini bus size train and that day we were the only two Passengers traveling, so In all total there were only 4 people the driver, the ticket collector and both of us. It was like exclusive private train journey. Majority of people choose Shivalik Express which depart just after Kalka-Shimla Rail Motor. The train was two hours late due to fog, at 7 am we departed from Kalka. the train slowly started slithering through small town, I was able to peep into the backyards of those small beautiful houses from train. After crossing the numerous bridges, tunnels and crossing pine forests we reached Barog. This little beautiful railway station look like it is straight out of a fairy tale.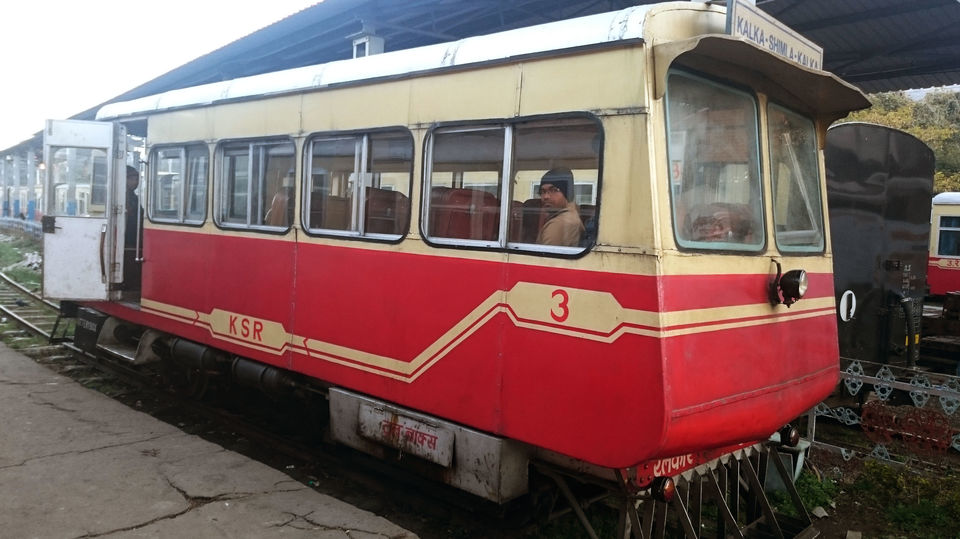 We stayed at Woodville Palace Hotel Shimla. The Palace is the former summer residence of the Raja Rana of Jubbal, and this heritage property is owned and managed privately by the decedents of the Jubbal Royal family. I was transported to by gone era.The palace is bewitching and we felt like Royal guests as the service is exceptionally good. This is one of my favorite Hotel in India.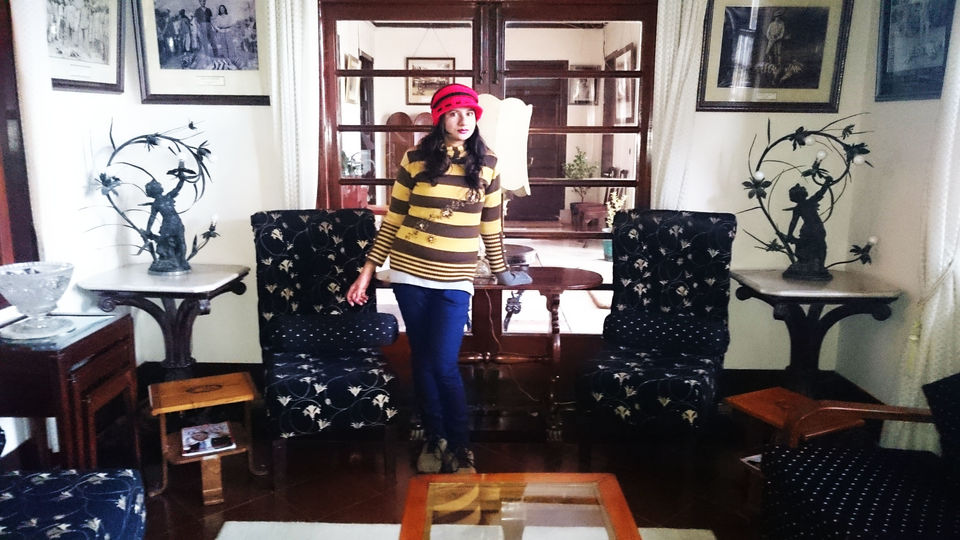 First day we explored the Shimla on foot. walked downhill to mall road, enjoyed shopping and street food. We visited -
1. Shimla christ church
2. Gaiety heritage cultural complex
3. Scandal Point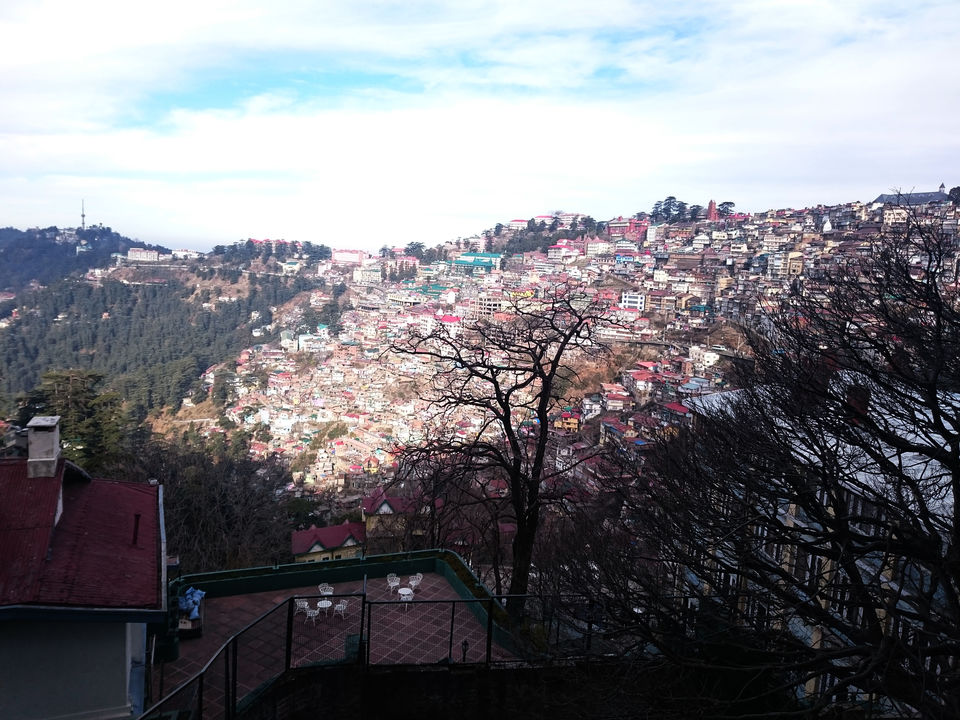 Second day we hired a cab and explored the nearby places.
places to visit around shimla
1. Viceregal Lodge
2. Jakhu temple
3. People usually choose to visit kurfi but as I was seeking solitude we went further to Narkanda.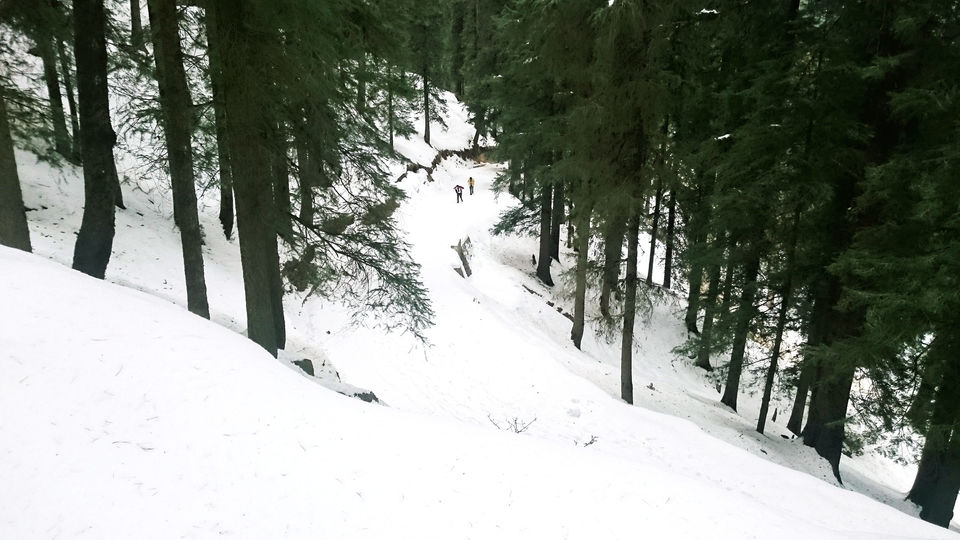 There are many more places to visit but we were there for only two days so visited only above.
Below is our video we shot at Narkanda.