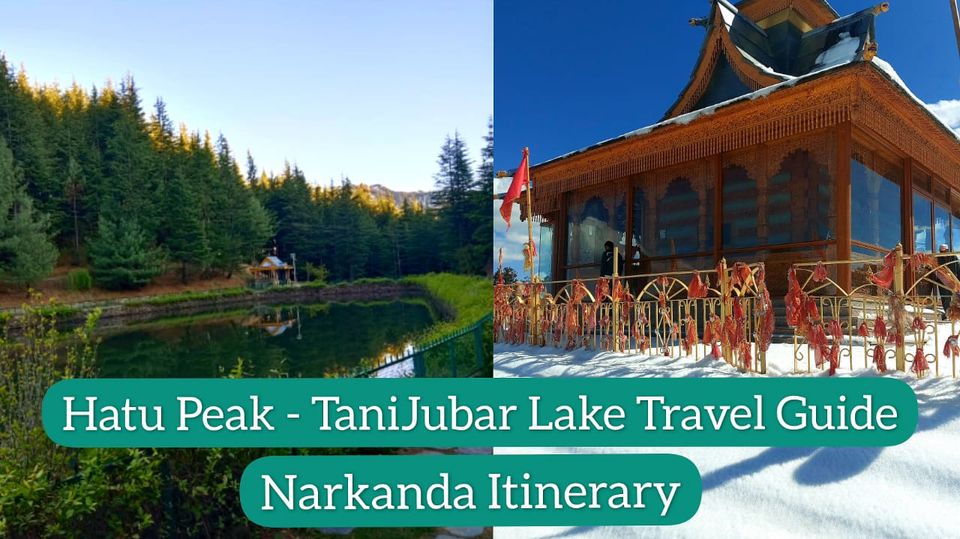 Hello, my lovely viewers. I am here again with a new video for you guys. So recently I visited Narkanda- Himachal Pradesh. Narkanda is near to Shimla and it takes 2.5 hours approximately to reach Narkanda from Shimla. Narkanda is a beautiful and serene hill town of the Himachal Pradesh state that has also been blessed with salubrious weather, all throughout the year. Here, I covered the major attractions of Narkanda in this video. Hatu peak and Tani Jubar lake are the two famous tourist spots in Naraknda. Hence, this video would be helpful for you guys to know how to reach Hatu Peak, How to visit Narkanda, the Best time to visit Naraknda, Shimla to Narkanda by bus, etc.
,
.
.
About Hatu Peak: Soaring at a dizzying height of nearly 12,000 feet above sea level, the Hatu Peak is the highest peak in the entire Shimla district, located in Narkanda. Surrounded by majestic mountains and covered in a dense green blanket of sky-touching cedar and fir, Hatu Peak may just be paradise on earth. The forest is a mixed one, comprising a varied population of deodar, fir, spruce, cedar, and blue pine; but is mostly renowned for its colorful apple orchards. The Hatu Mata Temple rests atop the hill on Hatu Peak and holds great religious significance to the locals. The temple is dedicated to Mandodari, the wife of King Ravana. Rewarding its visitor with a view of the lush green alpine that sweeps across the landscape, Hatu Peak stands tall and strong as it decorates every square inch of the peak.
,
.
.
About Tanijubar Lake: This lake encircled by trees all around is an ideal picnic spot and to spend some relaxed time with the mountain watching over.
.
.
.