Yesterday, while we returning from the market, we passed the Kaza monastery. But since it was late in the night, it was closed for the day. I woke up early today morning and went for a short walk. The monastery was situated hardly 10 mins from the hotel and seemed to be the perfect place to start one's day. I saw few locals who came, prayed and went back. The sound of the morning chanting was a totally different kind of music to the ears.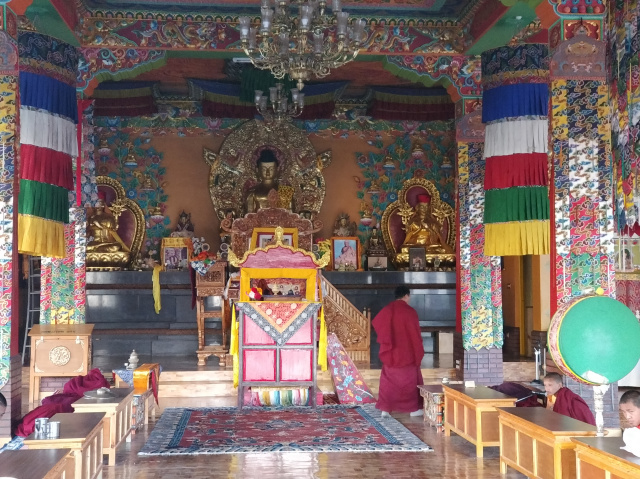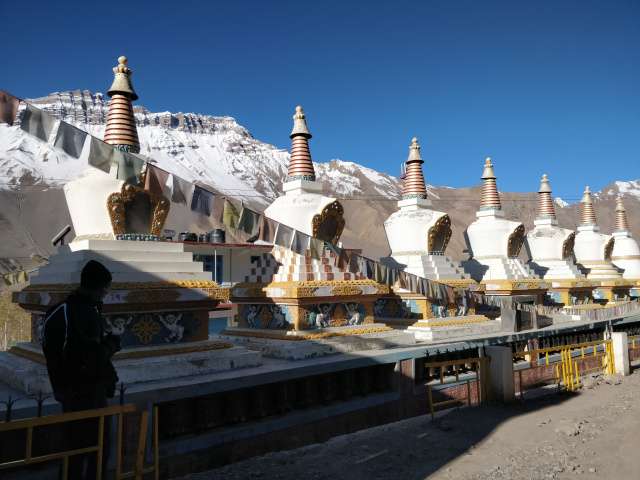 All of us were ready today on time for the first time :) But looks like our traveler didn't want us to go back. For some reason, it was not starting! It felt like the valley was signalling us to not go :) Both the drivers tried their best to fix the problem. But it didn't budge. Ultimately, a local mechanic was called and after waiting for 1 hour, we were ready to leave. And thus began our journey to Chitkul. Since we had reached Kaza during night-time, we hadn't been able to enjoy the outside scenery. We saw these huge natural structures while exiting Kaza. Perhaps they had formed over a long period of time by the winds rushing past the mountains.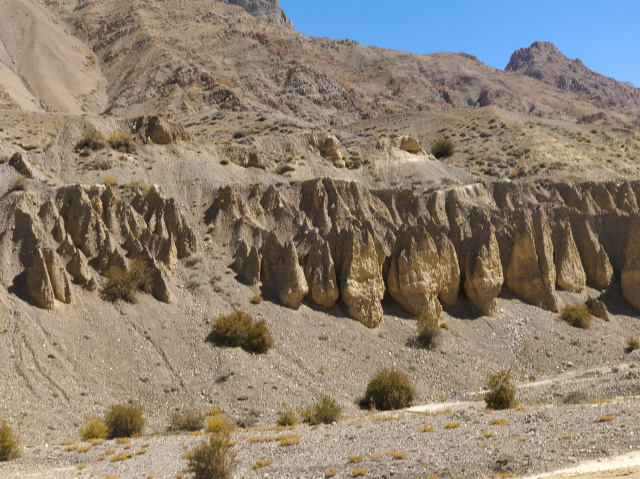 We also passed this bridge on the way which was the entry to Pin Valley. The valley is a part of Spiti and is famous for the Pin Valley National Park. The much elusive snow leopard can be sighted here if you are lucky :) The Pin Bhabha and Pin Parvati are two treks that run through this region. I hope I get a chance to do atleast one of them.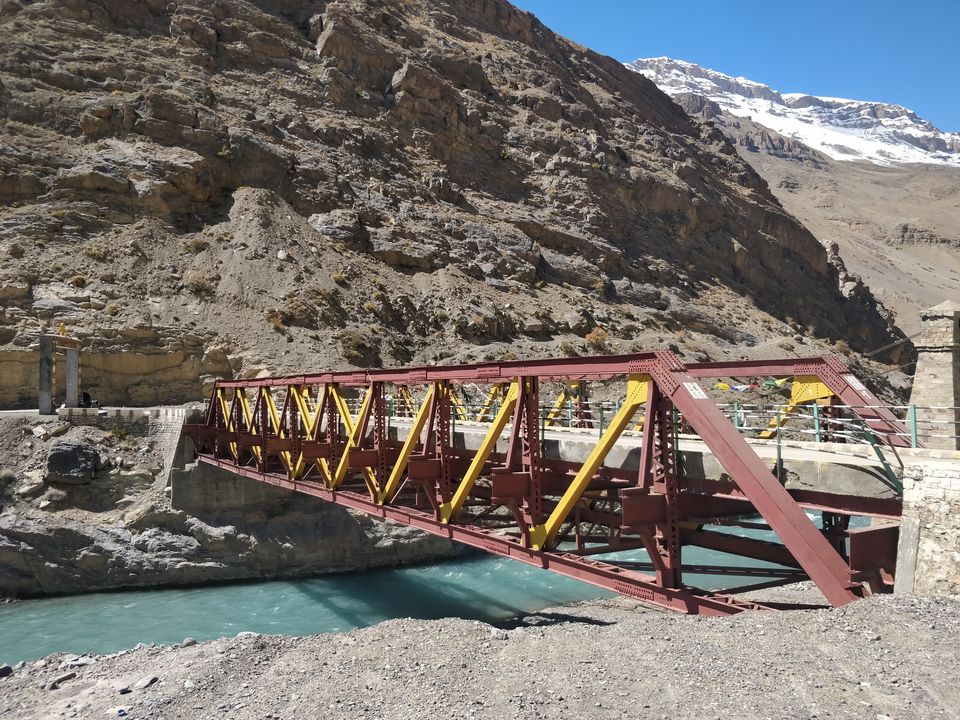 The route was the same till Karcham. We reached Tabo around noon and stopped for a quick break in the middle of this. It didn't feel like we were somewhere in India. Just a couple of hours back we were in Martian landscape and now here we were standing under these stunning colours of autumn!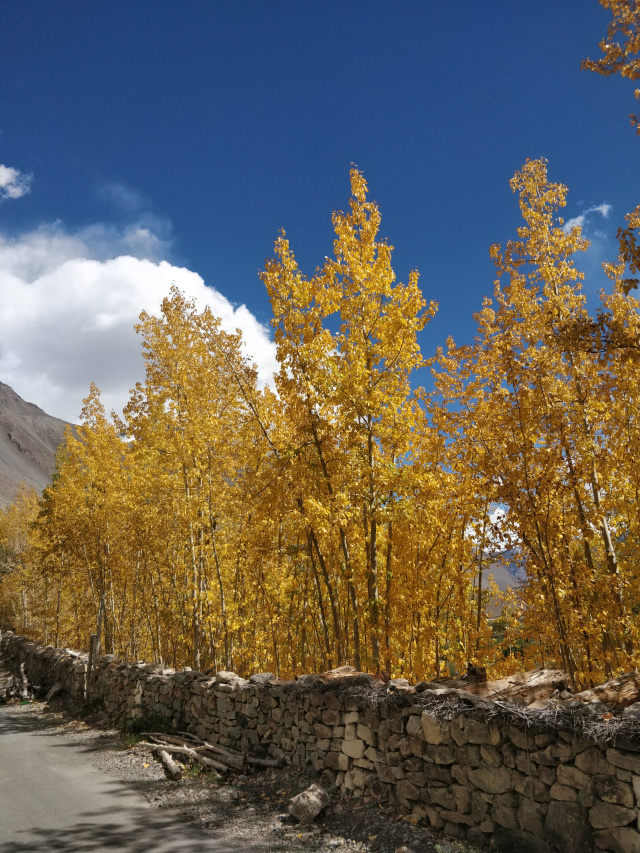 We stopped for lunch at Nako. There were a couple of restaurants but I somehow I didn't feel like eating. So I had an energy bar and Snickers for lunch :) The place we had stopped was called Nako helipad and had some amazing views of Nako village. Soon we were back in the scary part of the road journey where even one wrong turn would lead to a one way ticket to God :)

After taking the diversion at Karcham, we entered Sangla valley. Sangla is a big town in Kinnaur district and has the best quality apples in Himachal. Baspa river flows through the villages located in this valley and has a hydel power project constructed over it. We reached Sangla around 9.30 PM and took a stop for dinner. Only 2 restaurants were open and we quickly ordered our food. Chitkul was still 2 hours away. We reached at midnight safely thanks to our driver's amazing night skills driving on these roads. Finally, we were here! Chitkul - the last village of India.