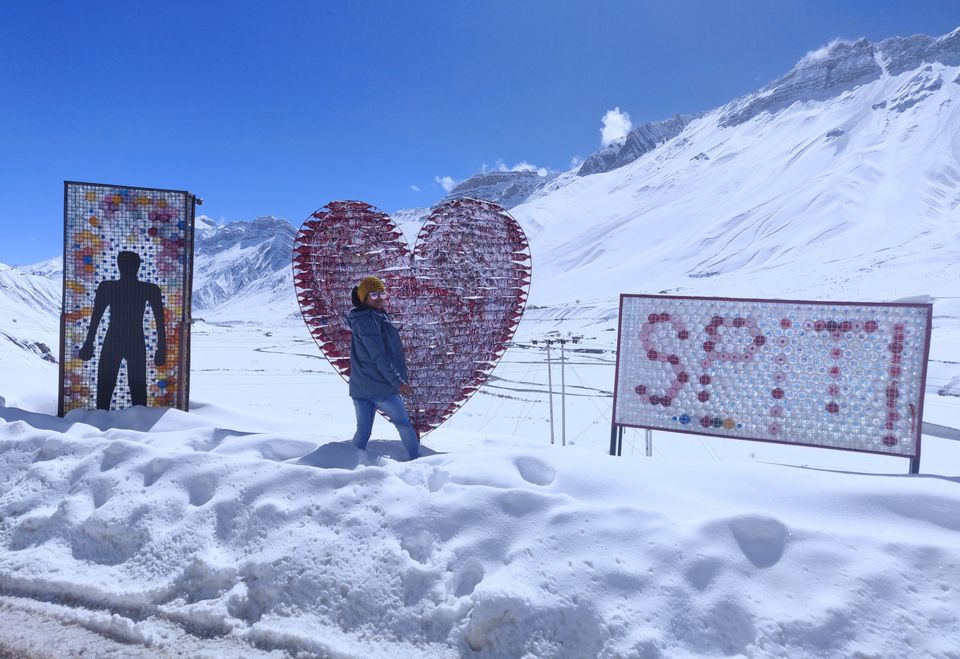 I was very Excited for spiti valley trip. I was dreaming about this place since I heared about spiti valley.
And I planned my trip with 5 strangers who all are solo travellers. as I am a trip planner so I organized the whole trip to spiti valley which was 7 days trip and we started our journey from Chandigarh.
Delhi - Chandigarh - Shimla.
I reached Chandigarh around 7PM. We start our trip from Chandigarh at 7PM in the evening. Had
overnight Journey to Chitkul.
Rampur - Sangla - Chitkul.
Next Day about 12Pm in the day we reached "CHITKUL". Had breakfast on the way around "KARCHAM DAM".
Chitkul is also known as India's Last Inhabited Village at Indo-tibet Border. This is very serene place with the
side of Baspa River.
We stayed here for a night. The temperature was around -10 degrees.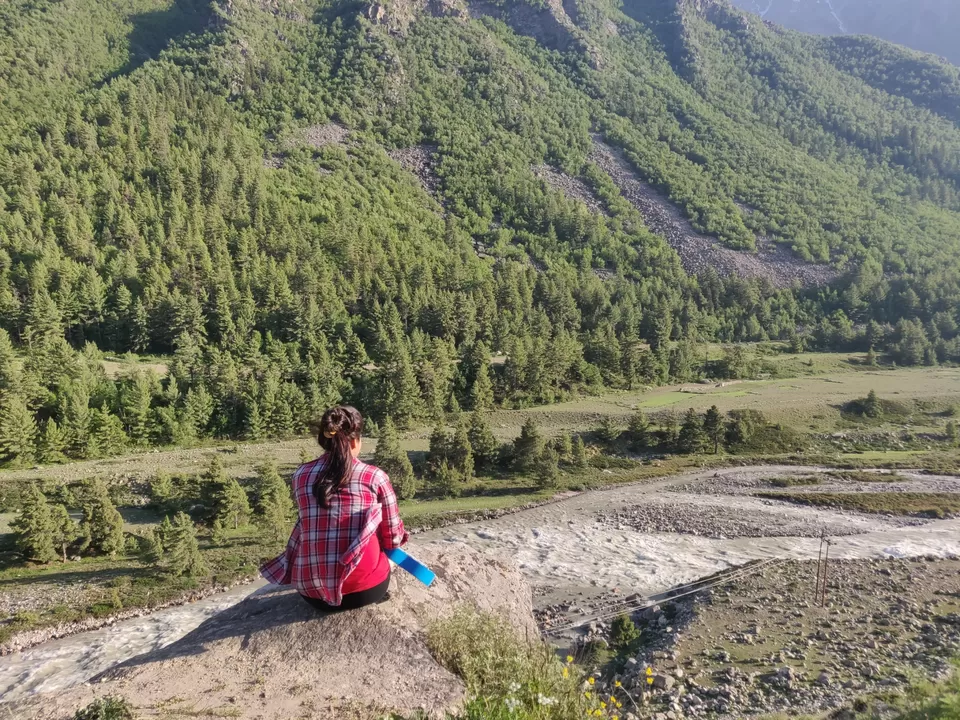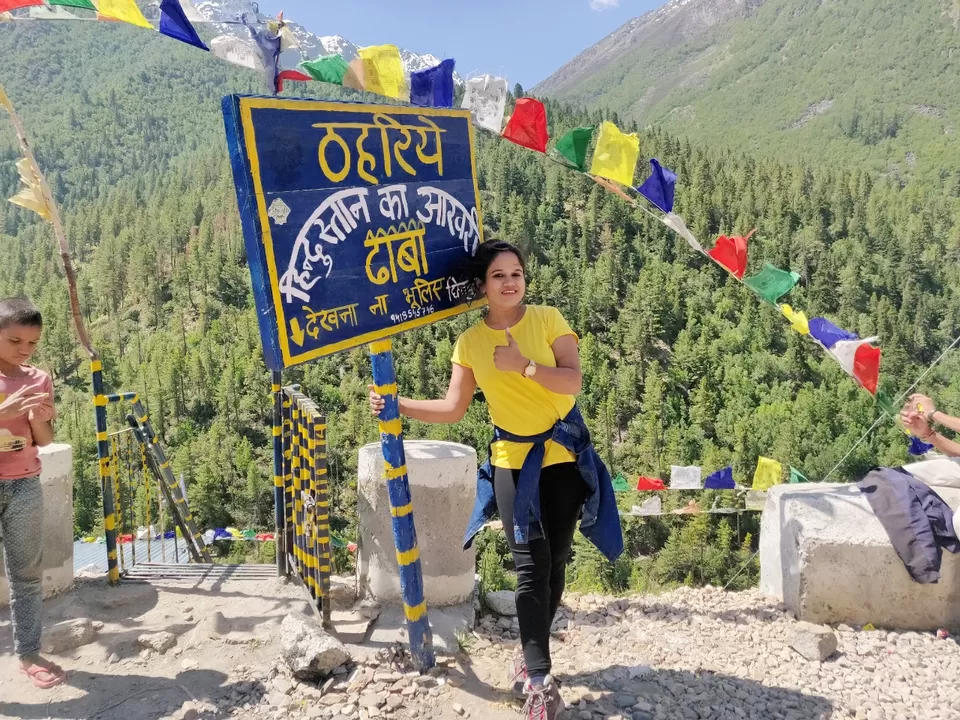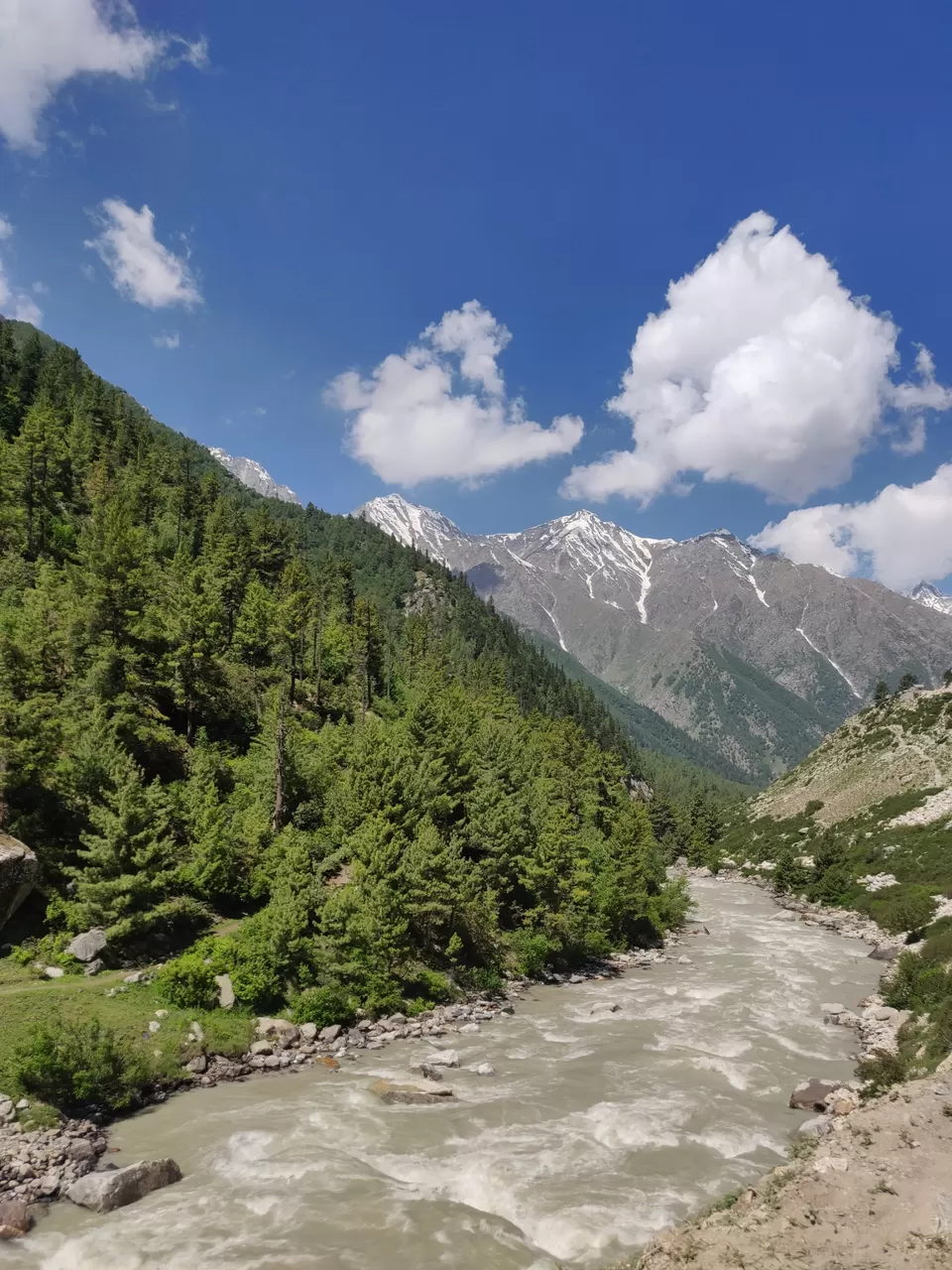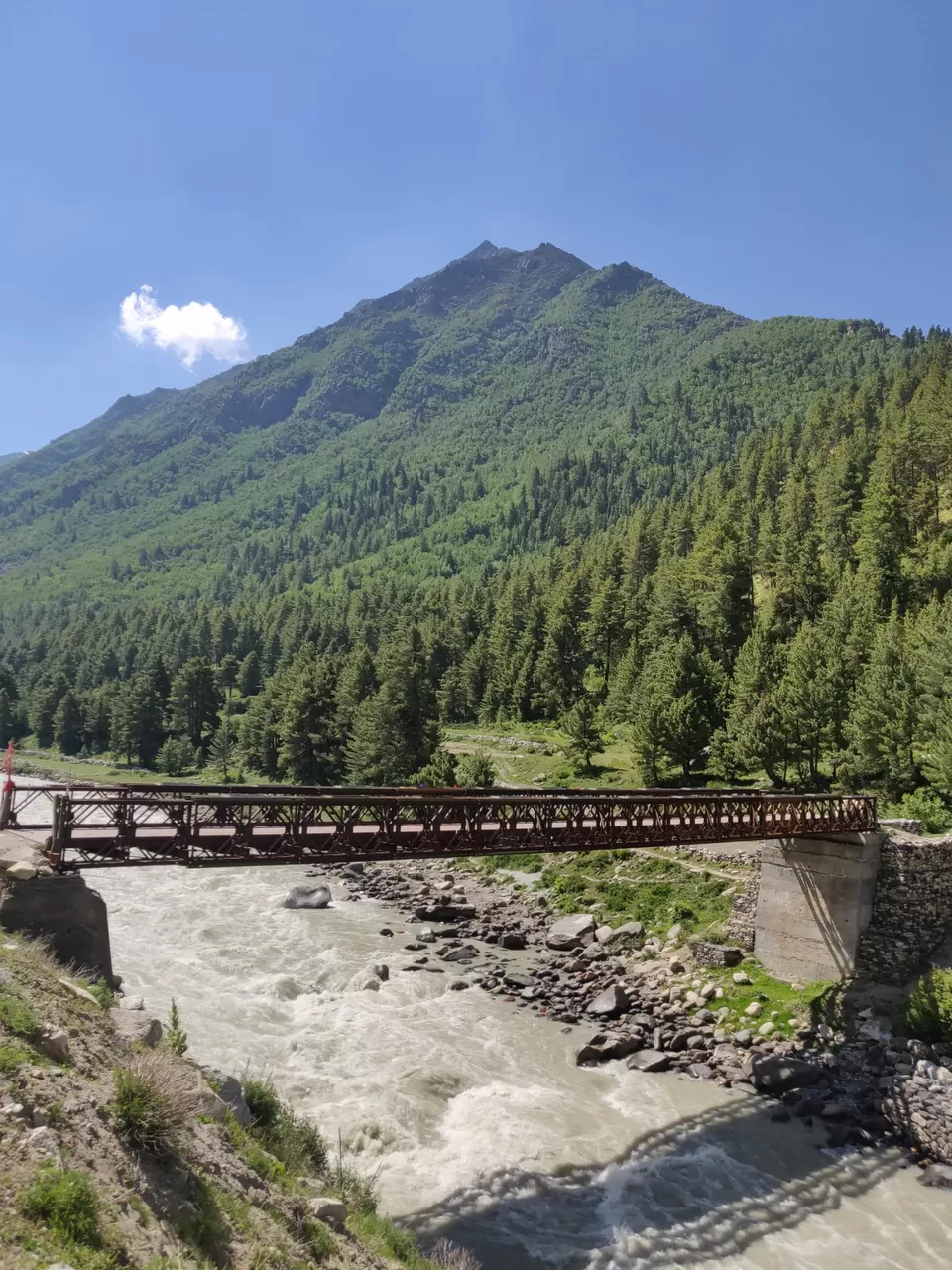 Chitkul – Khab – Nako – Tabo.
We woke up with a foggy and very frezzing morning at Chitkul. After breakfast we started our journey
around 8AM to the next destination which was "TABO".
Towards to tabo we met the Confluence of Spiti and Sutlej River at "KHAB". There is a very small dhaba
runs by locals "Jab bhi spiti jaye waha jarur ruk kar Chai piye".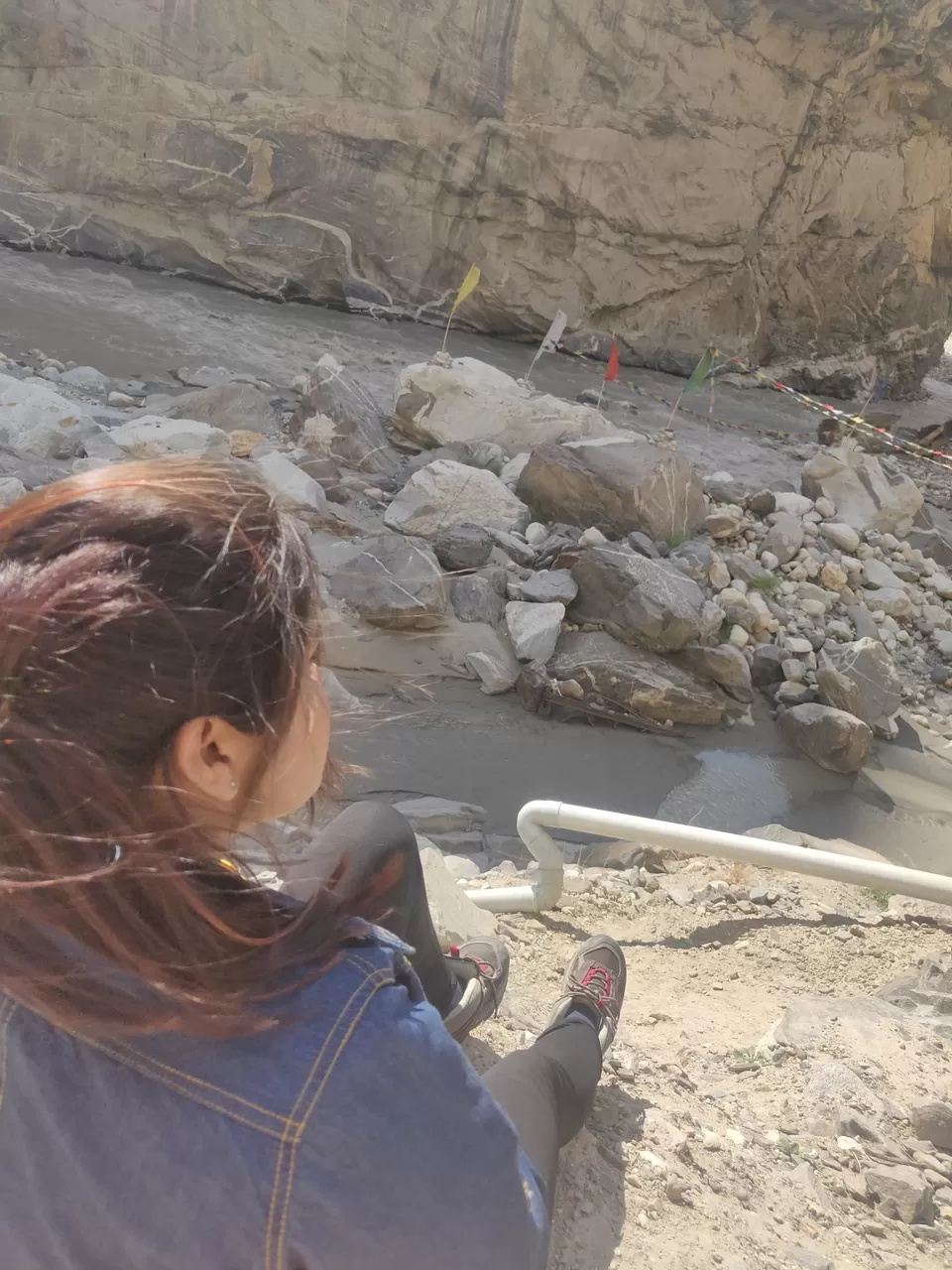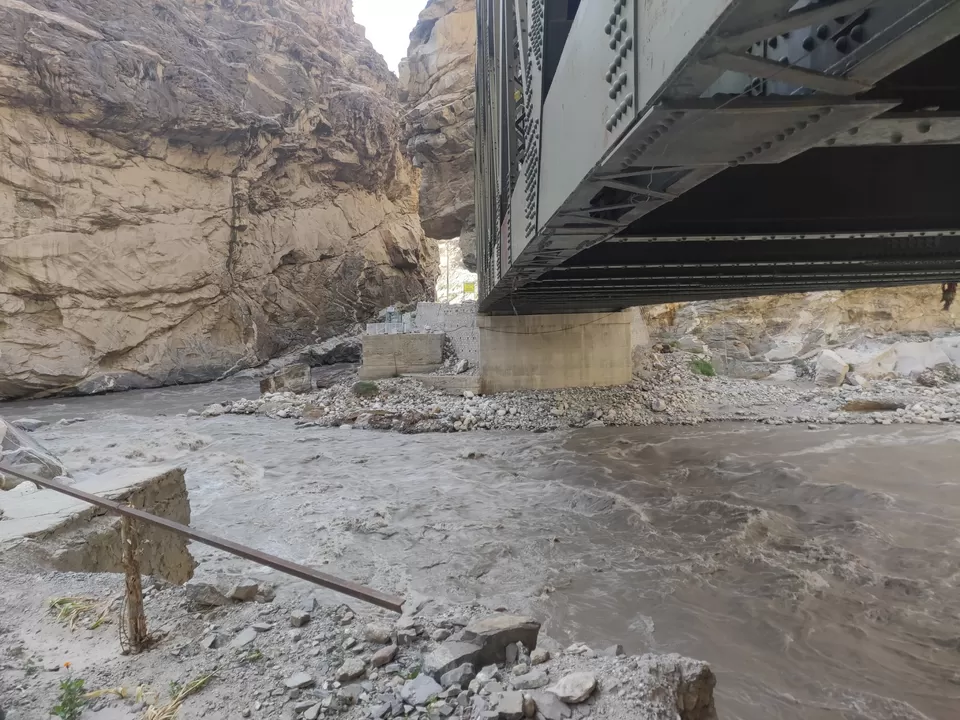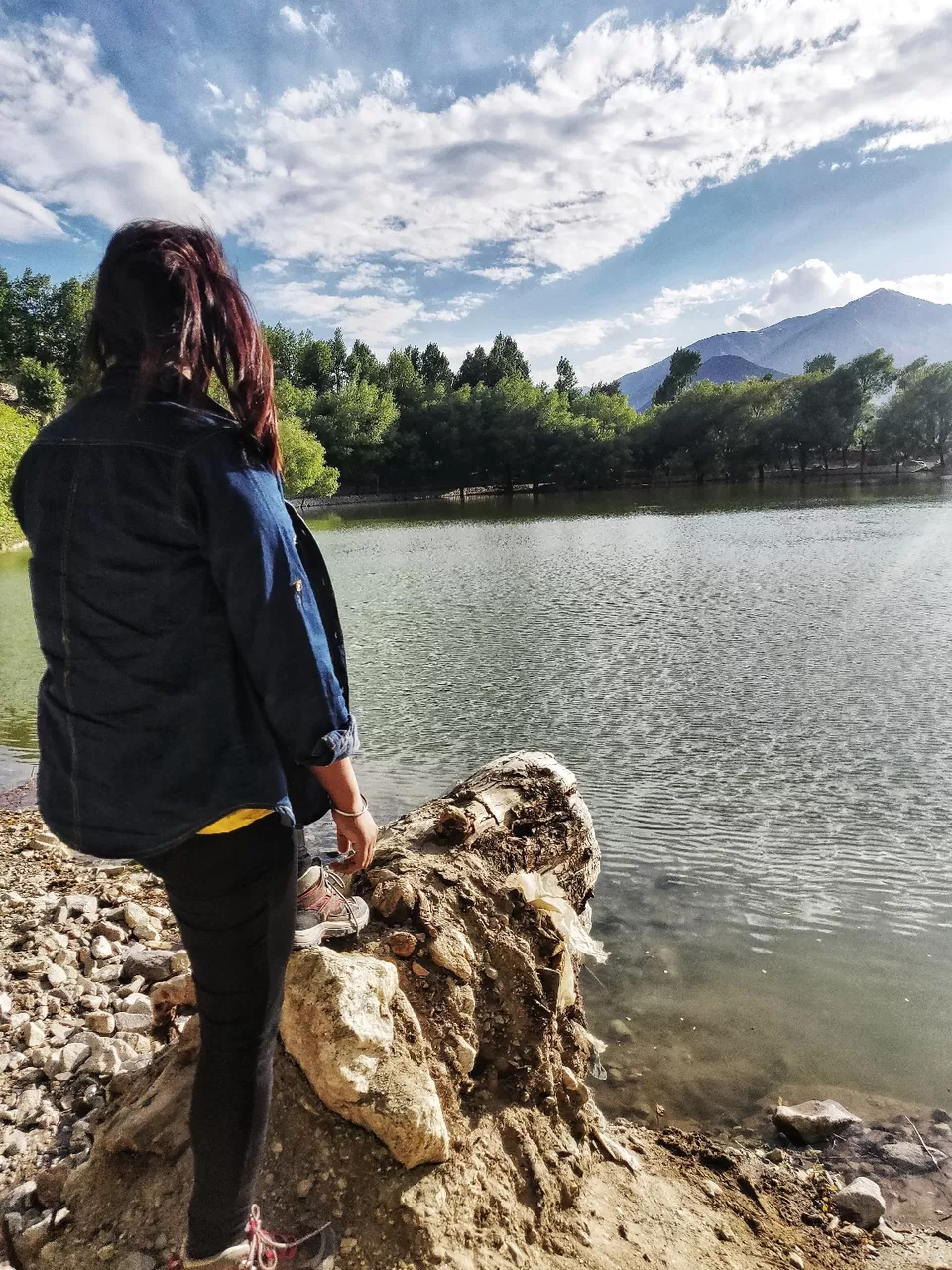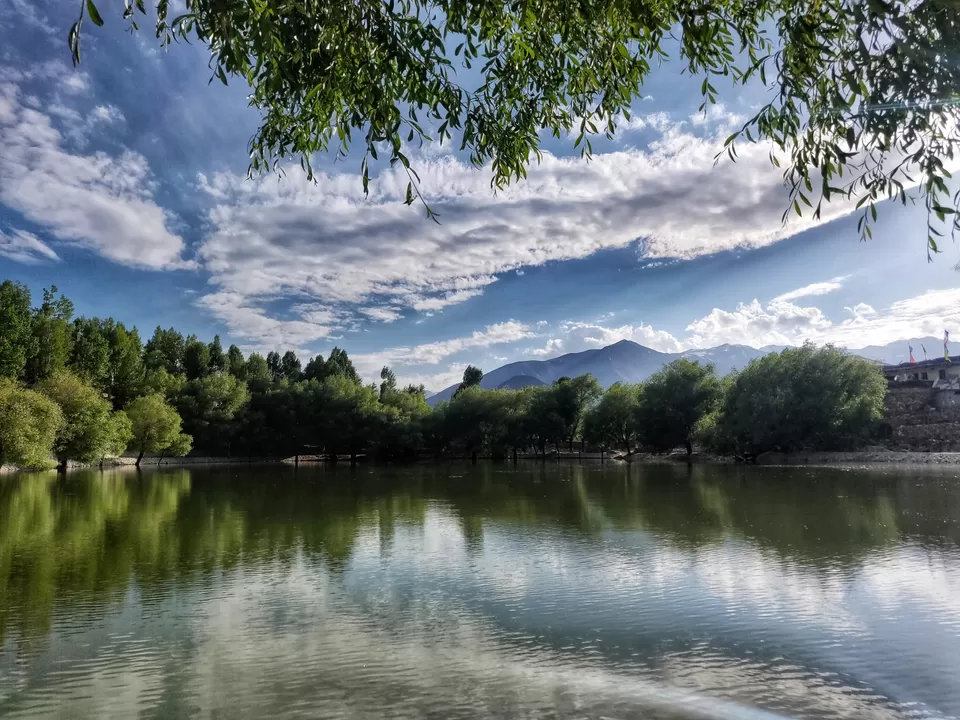 After taking halt at Nako Lake for Lunch we start for "Gue Village" where you can see "The Mummy" which is 500 years old.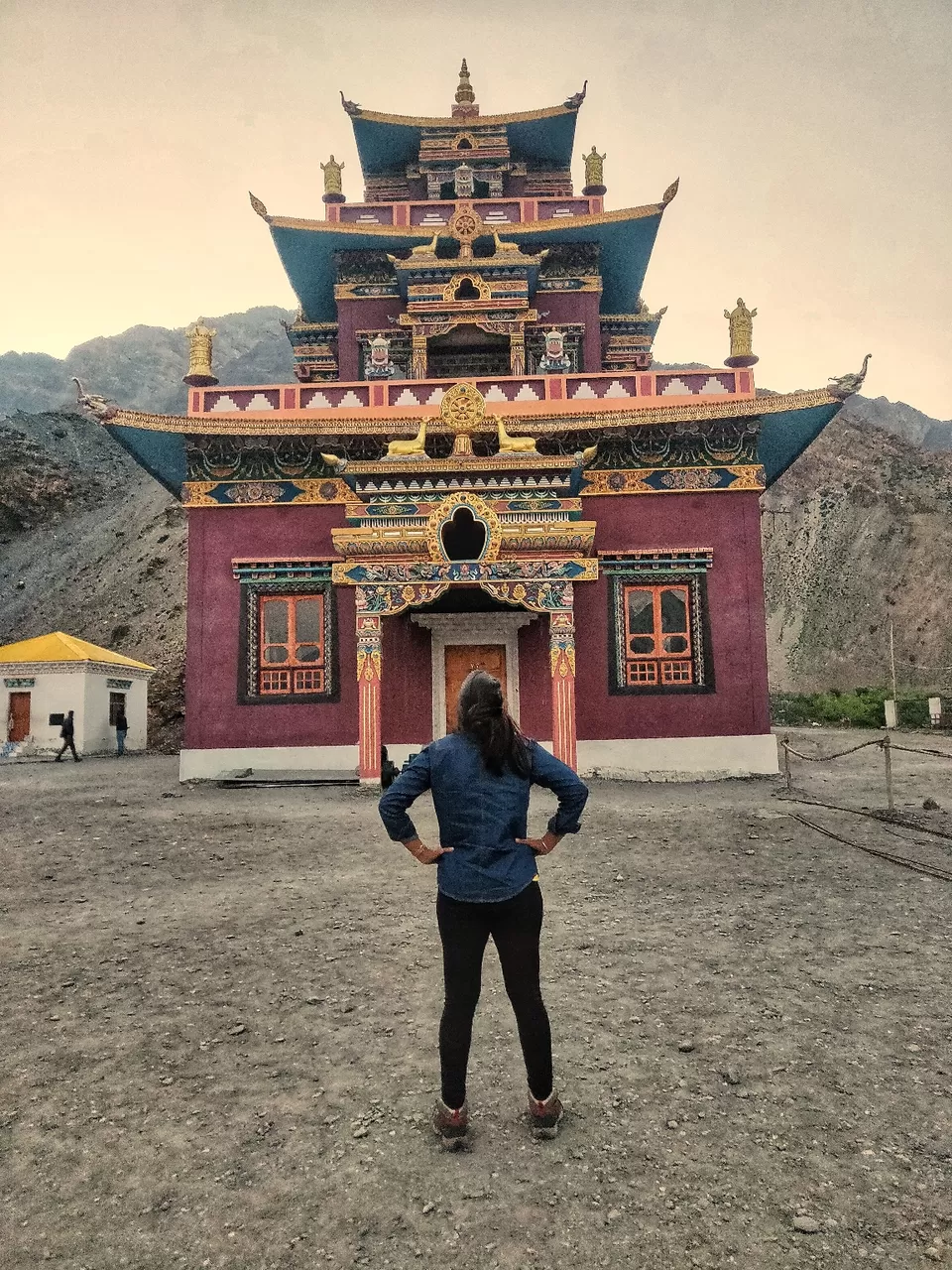 And by night around 8 PM we reached Tabo. Stayed at Tabo for a Night.
Tabo – Dhankar – Pin Valley (Mud) – Kaza.
After wake up early morning and having breakfast We explored the oldest buddhist monastery which is
" Tabo Monastery".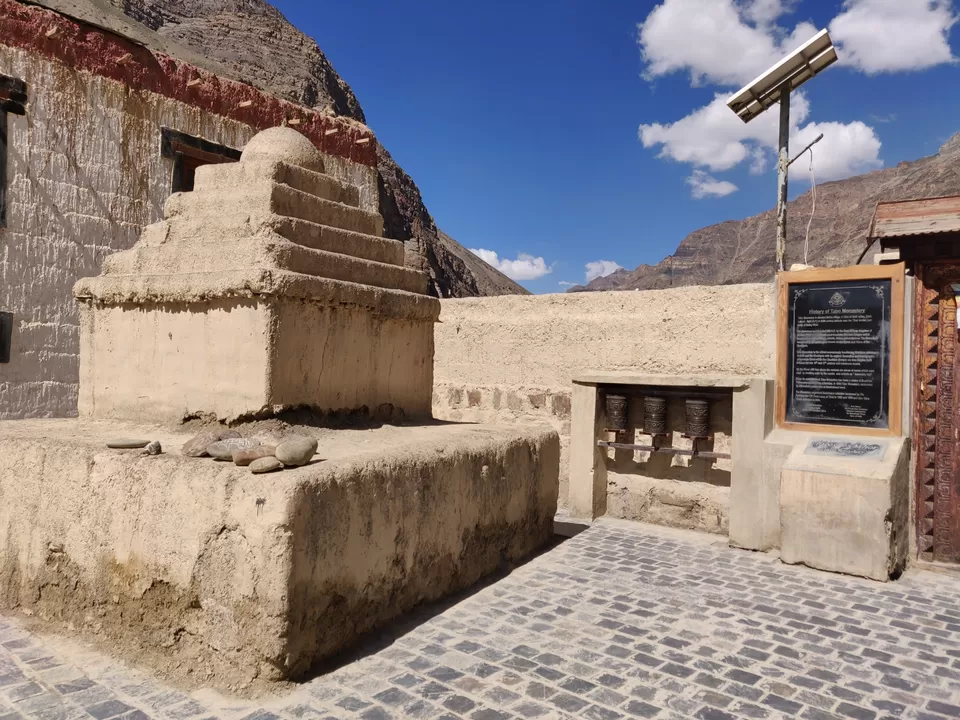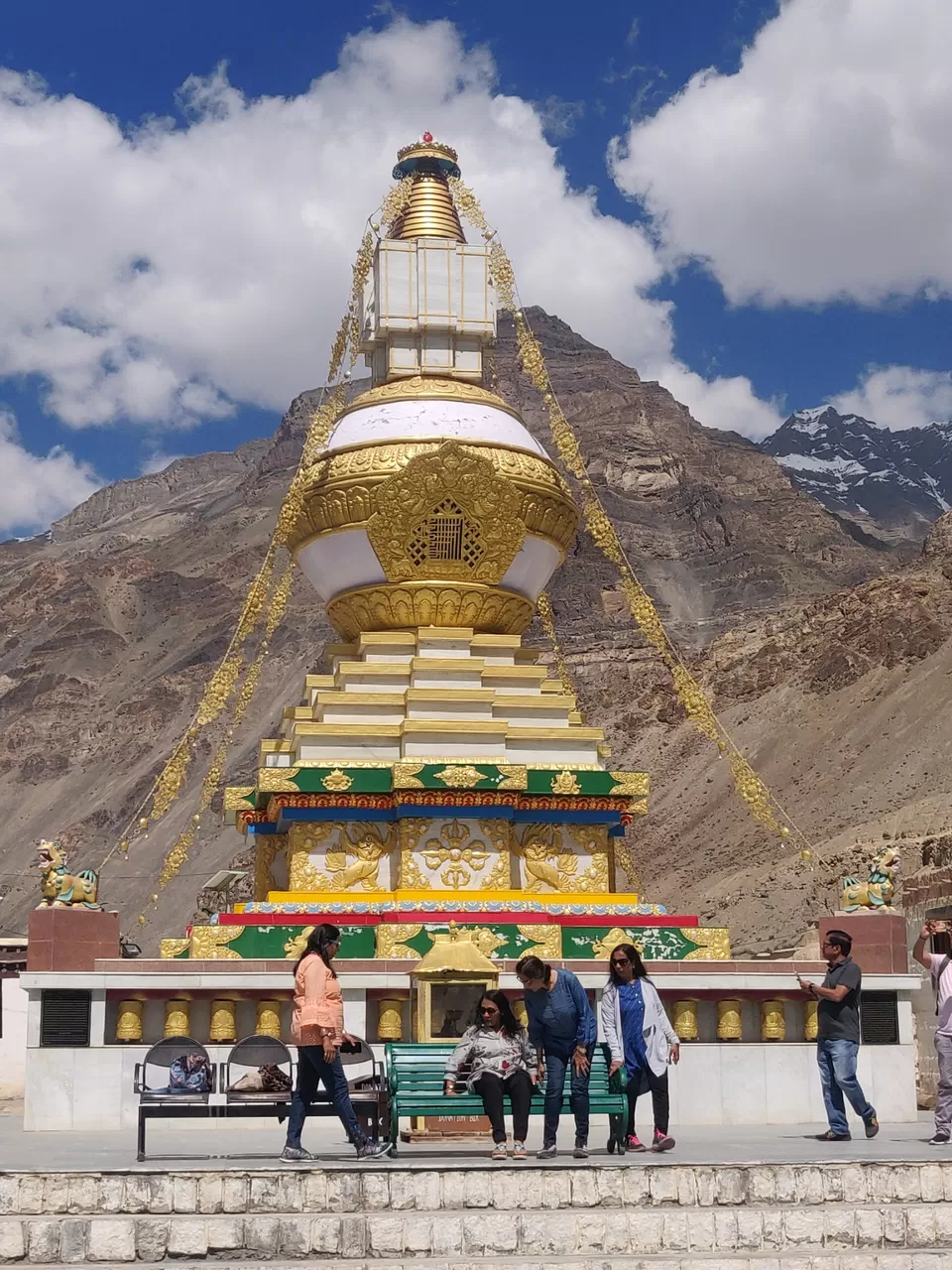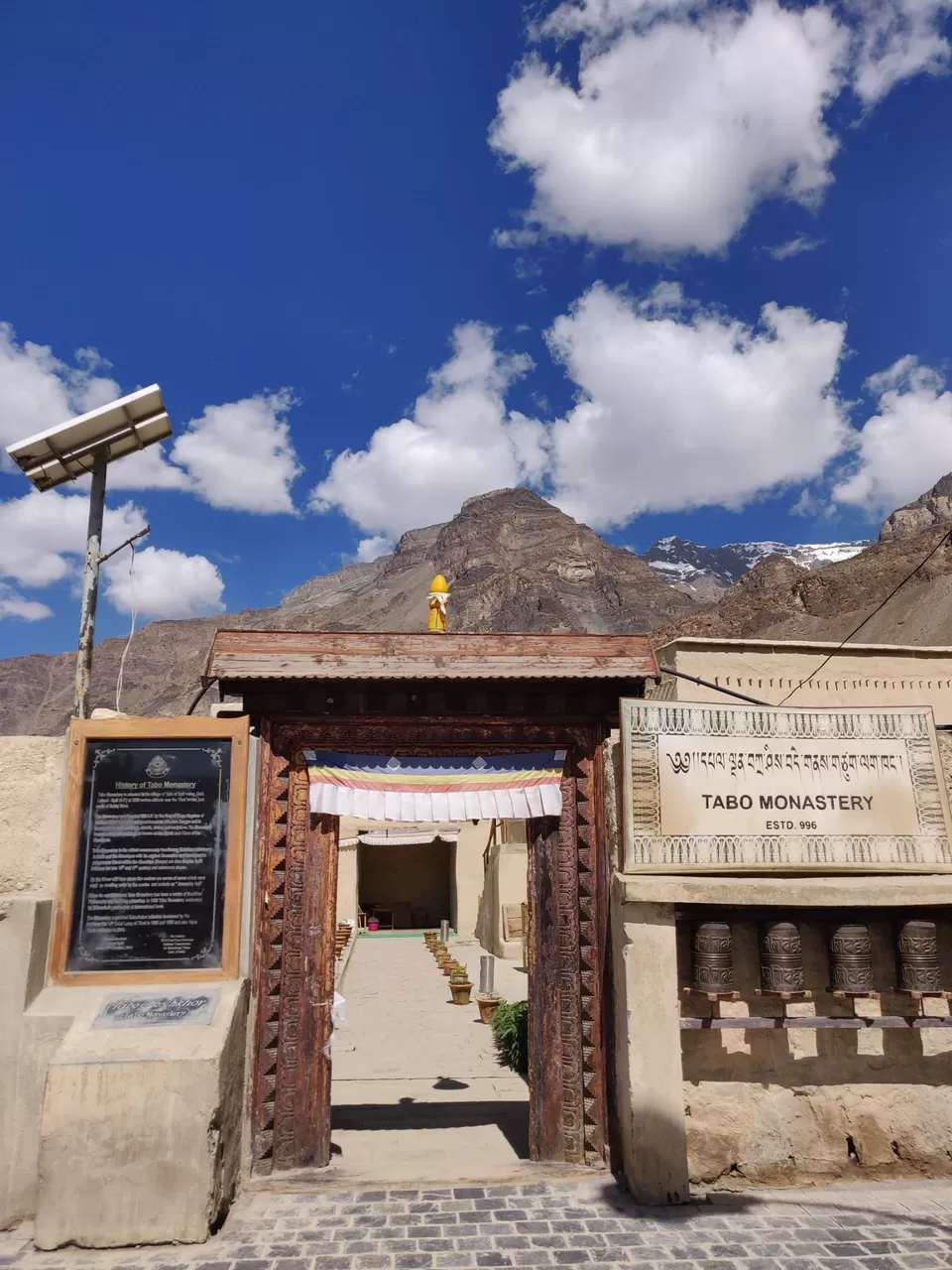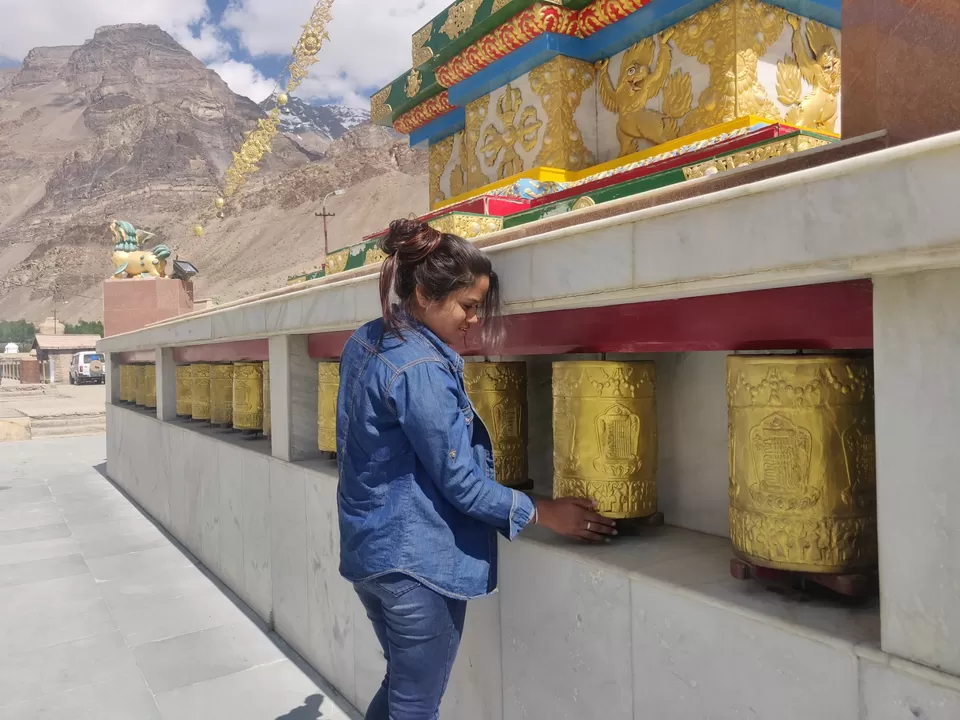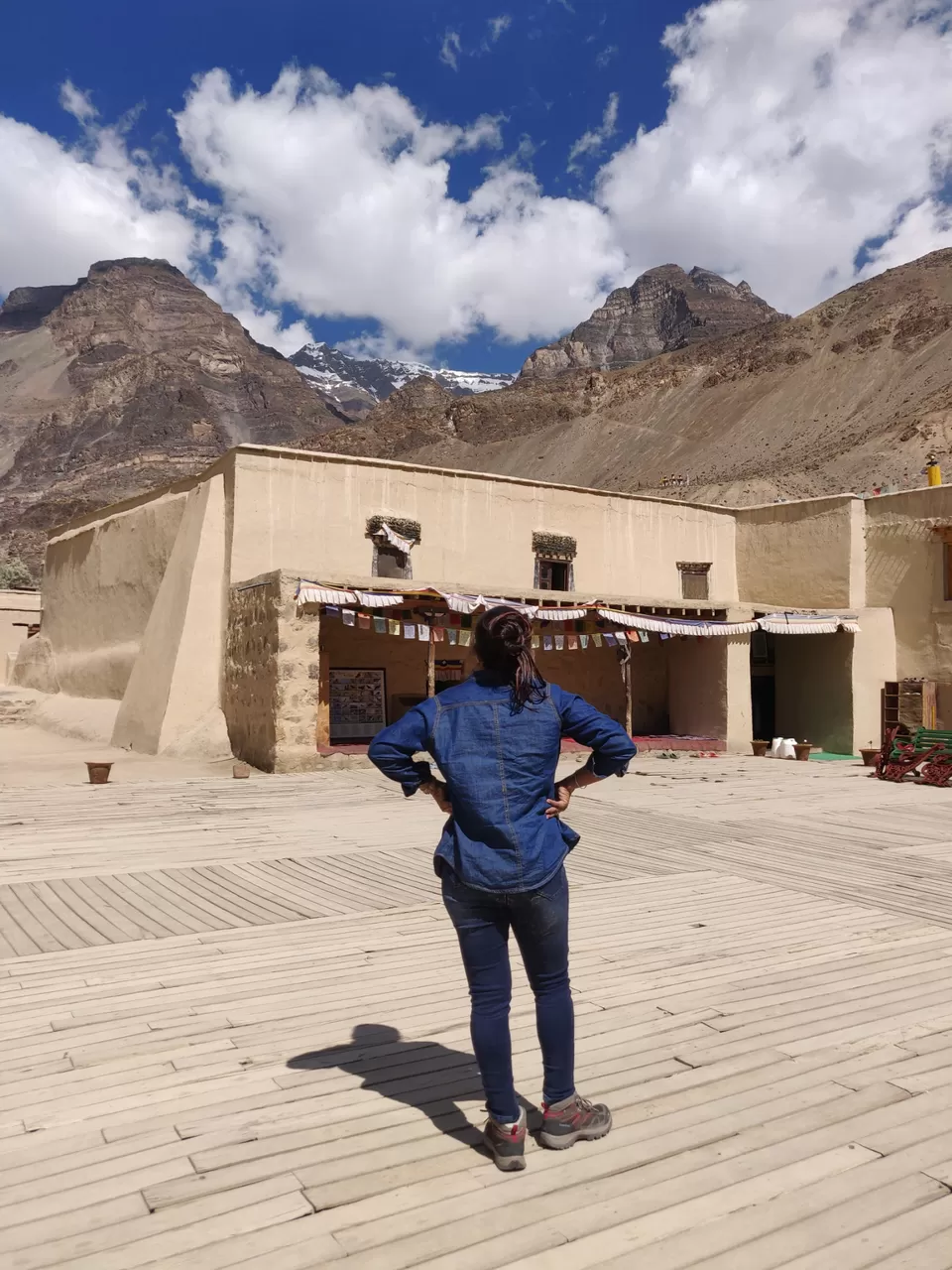 And then we start drive to Dhankar Village, this village is one of the beautiful village of Himachal Pradesh. there is a "Dhankar Monastery" which is 1000 years old and also there is a Lake which is named by "Dhankar Lake" is situated 2 kms far from Dhankar Monastery.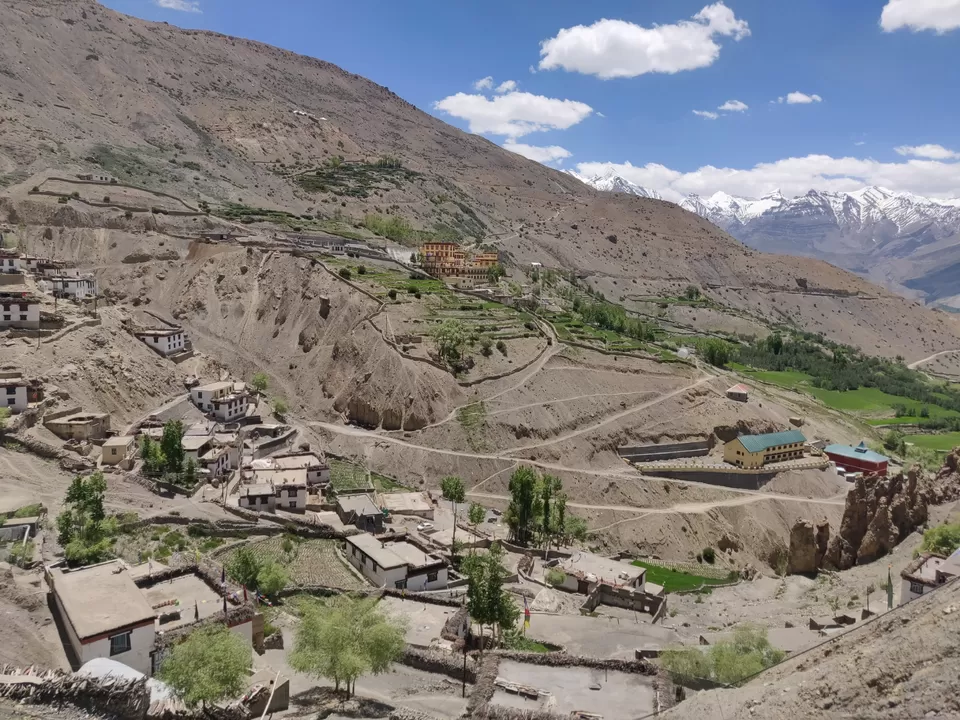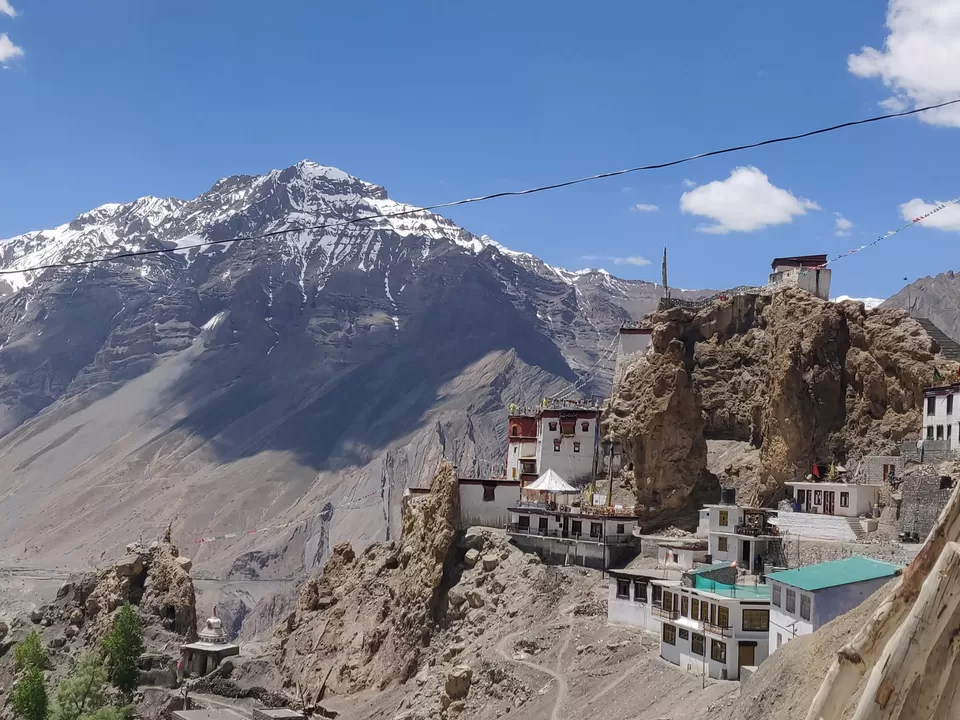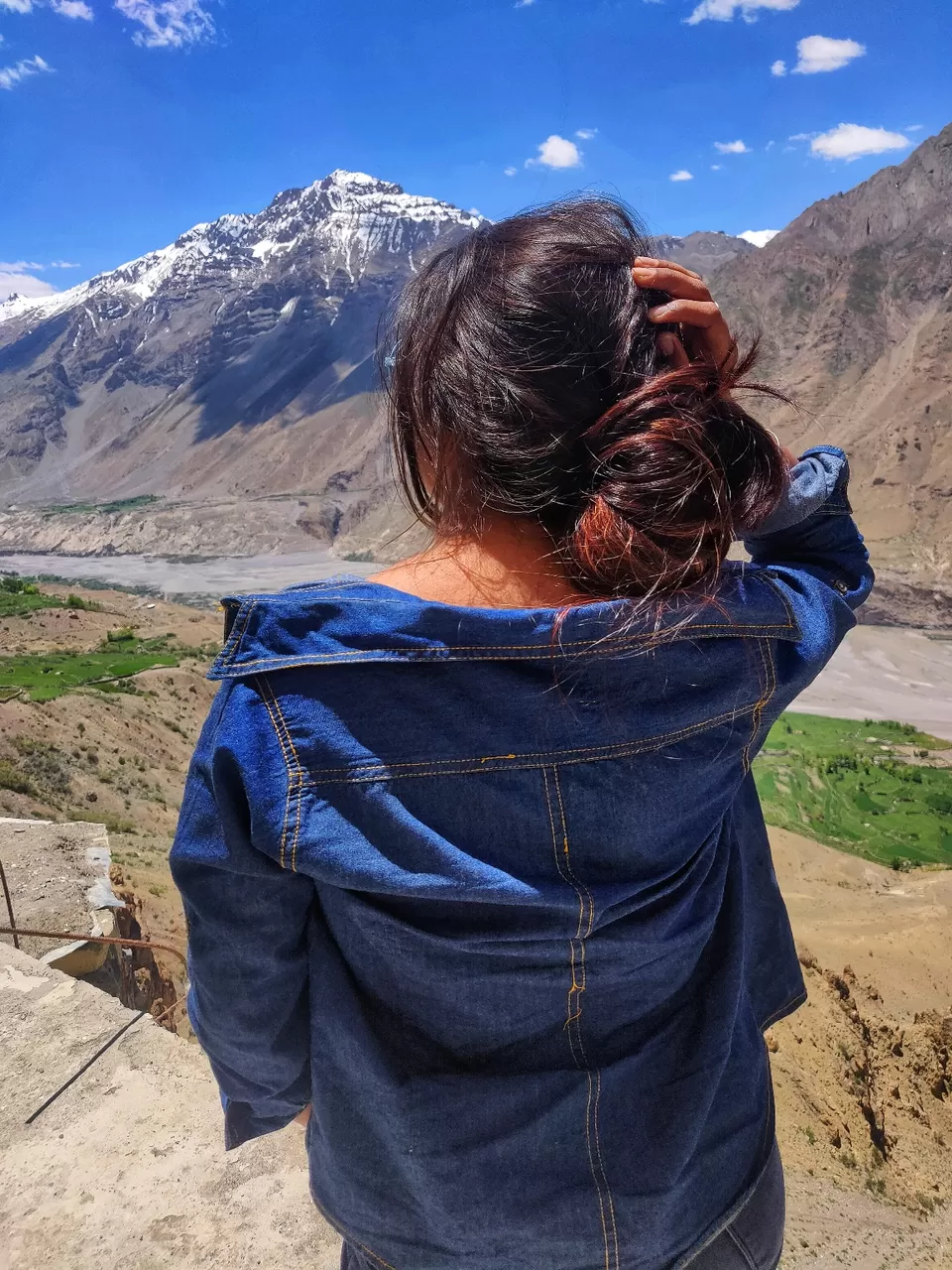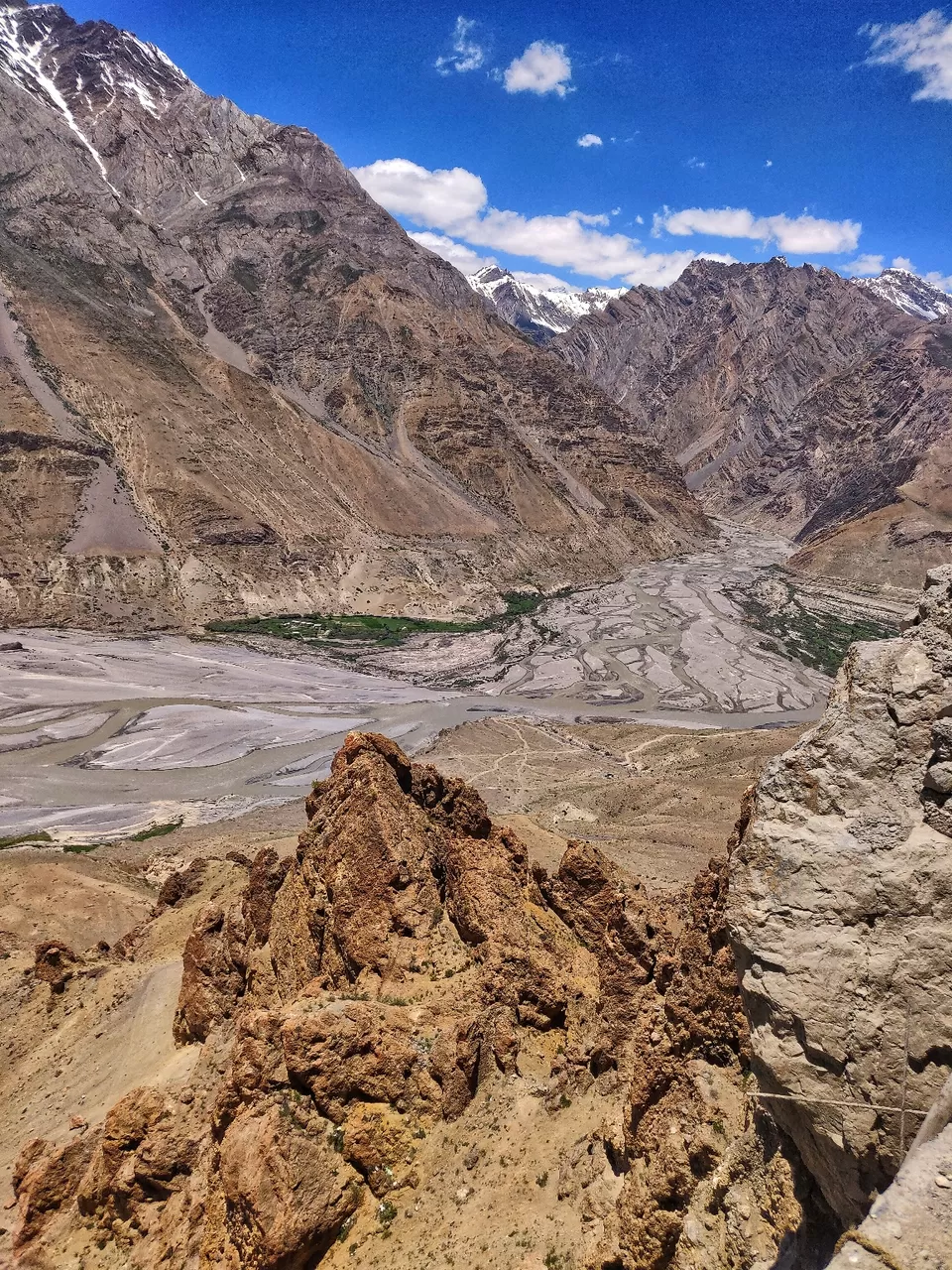 After visiting Tabo and Dhankar Village monasteries we start our drive to Pin Valley (Mud Village). Whenever you travel to spiti don't forget to explore this beautiful remote village, mud village is very beautiful village with around 200 people population. In mud village a few number of homestays are available but There is a one of the most popular homestay "Tara Homestay" runs by local Mr. Sonam. this homestay has very beautiful rooftop Pin Valley view.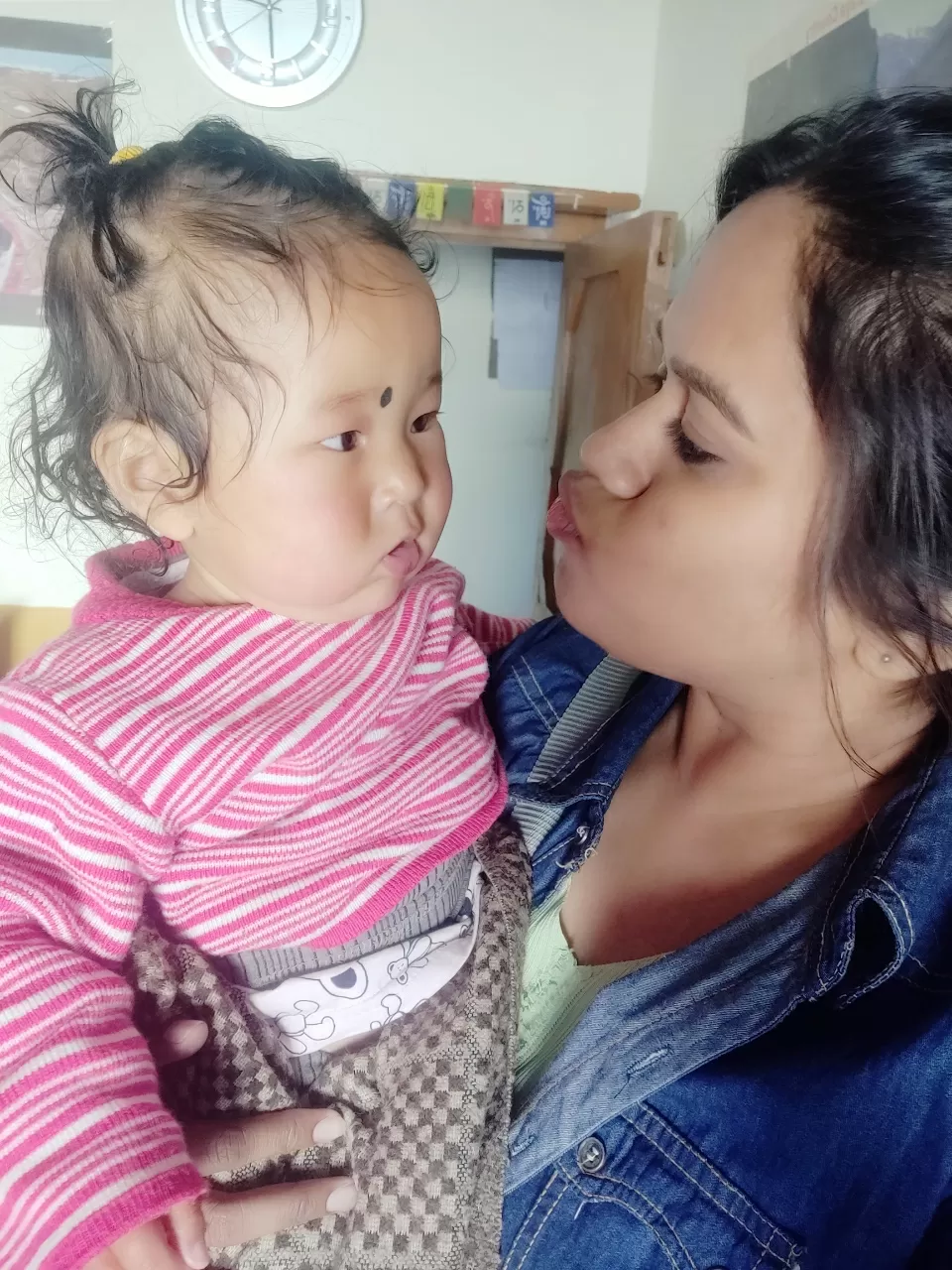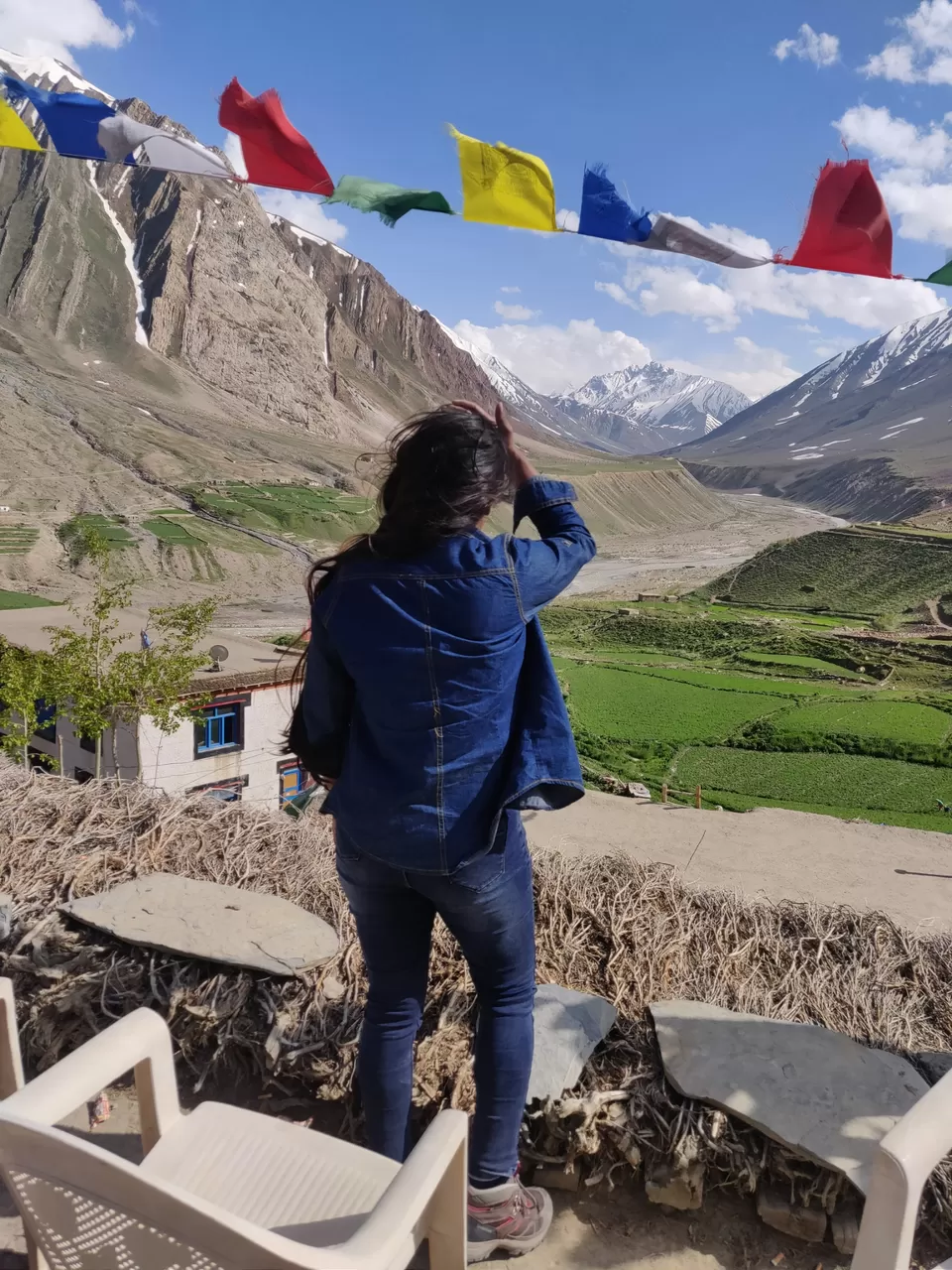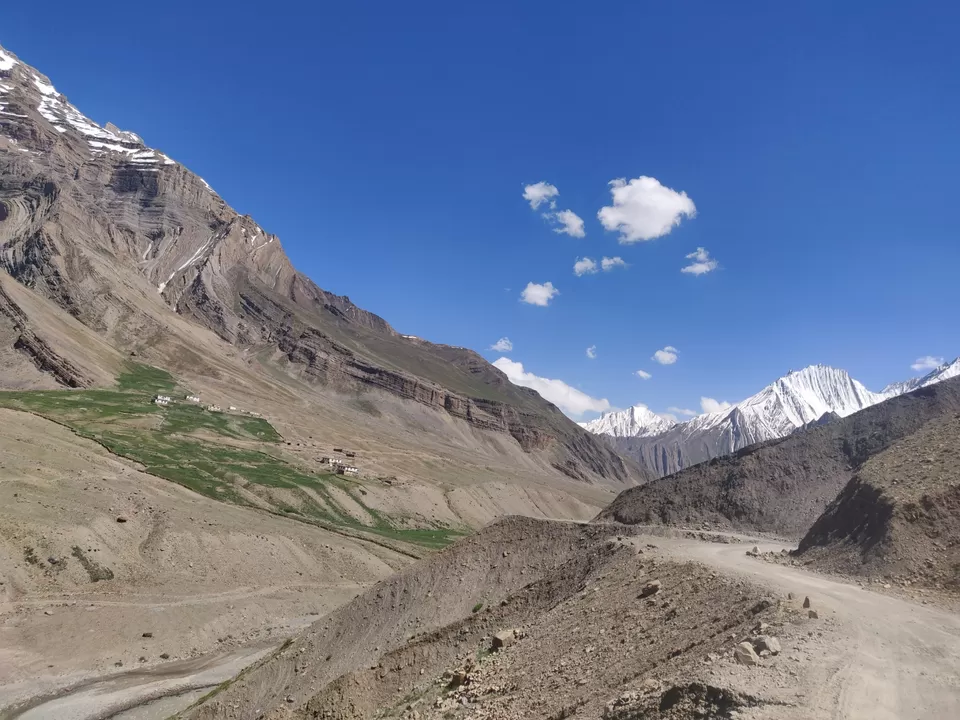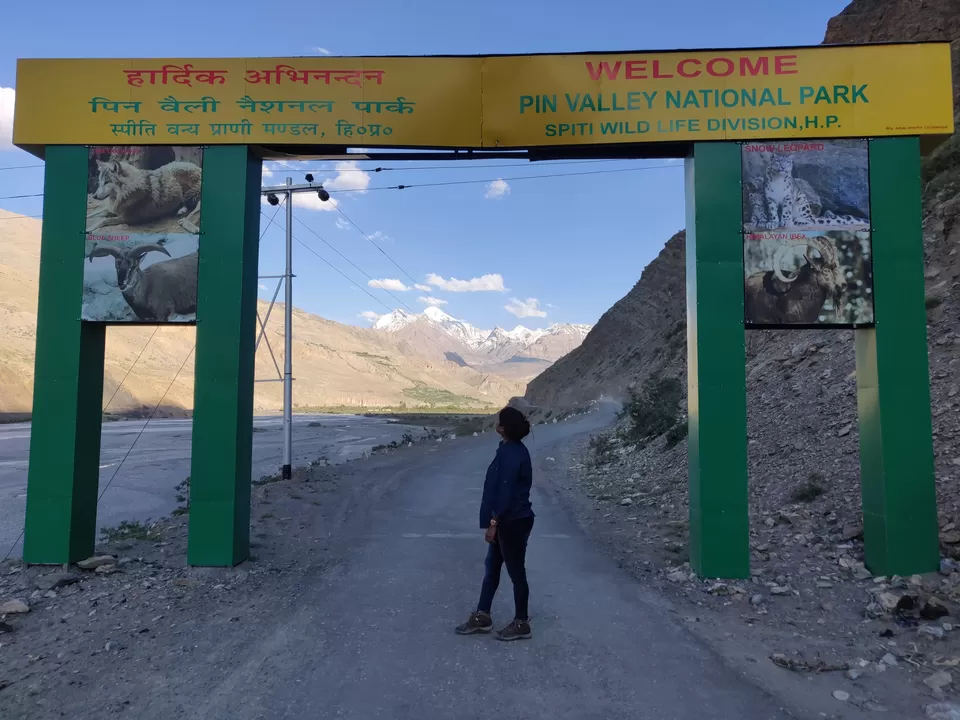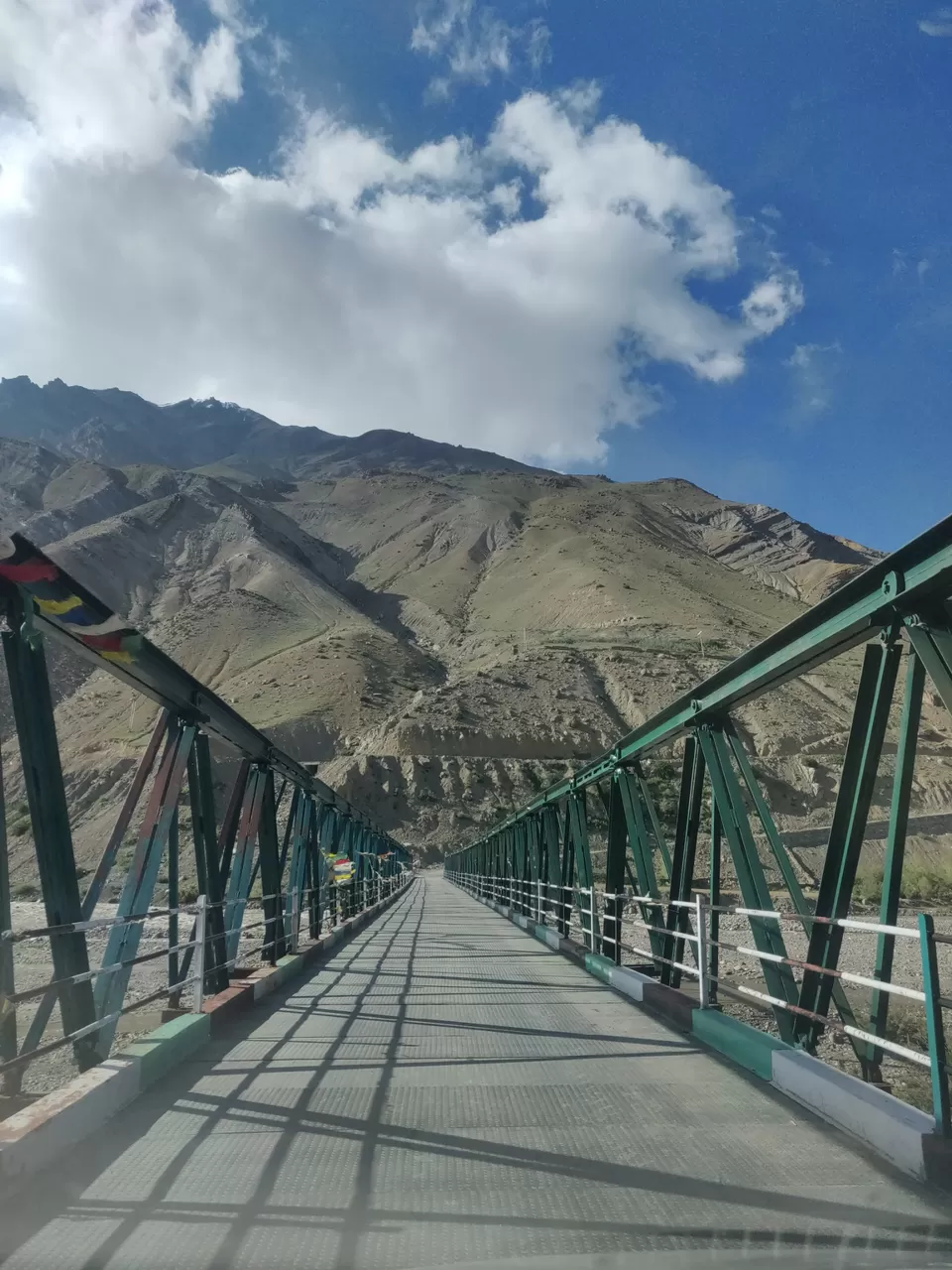 Ohhhh Main to kho hi gayi Pin Valley me. Chalo Chalo aage bhadte hai.
After visiting the most beautiful village we again starts our drive to kaza. Around by evening 6 we
reached kaza.
Kaza – Key – Kibber – Chicham – Hikkim – Komic – Langza – Kaza.
Start new day with kaza, after breakfast we start the drive to key monastery which is a picturesque
tibbetan buddhist Monastery in spiti valley.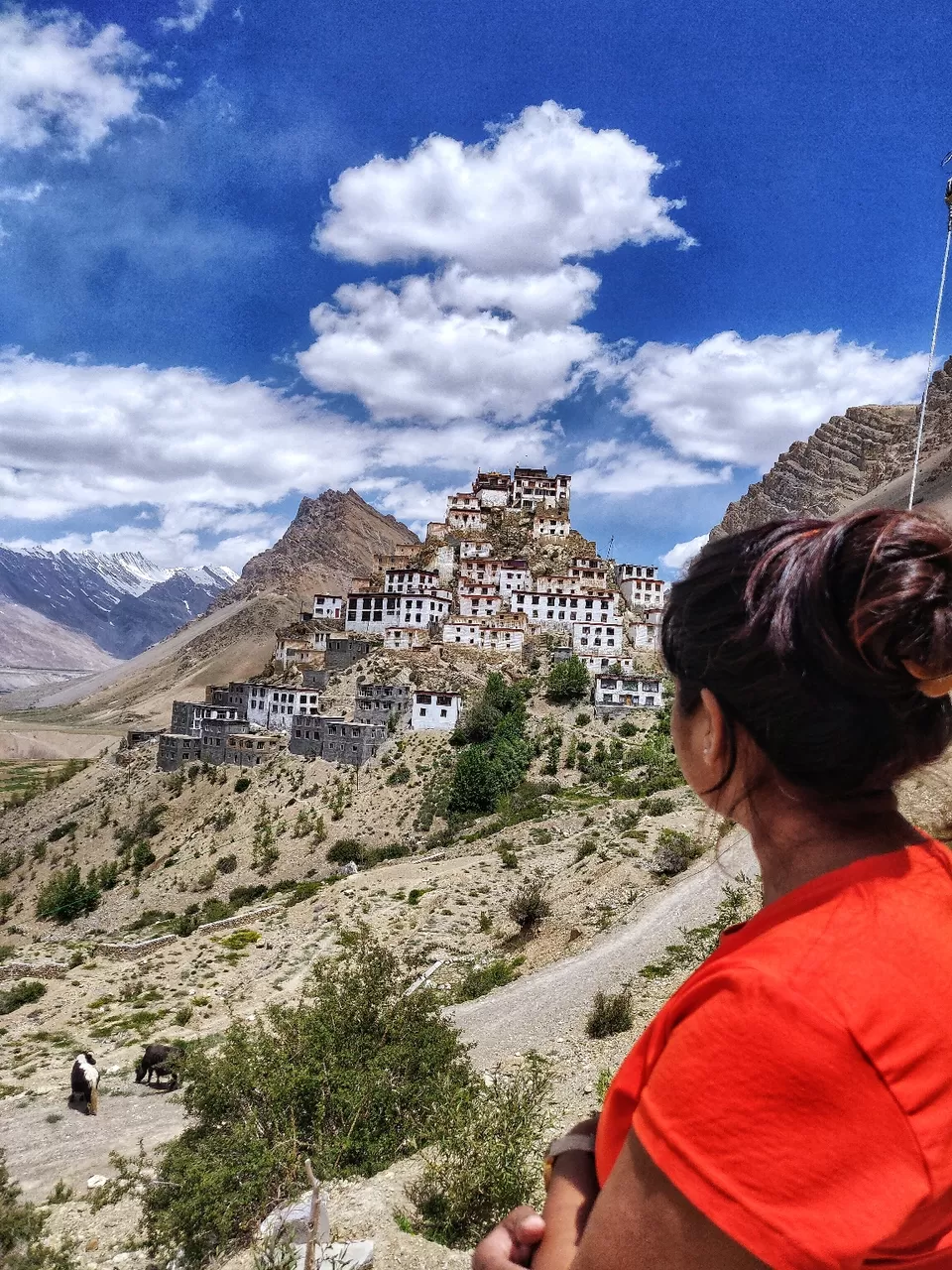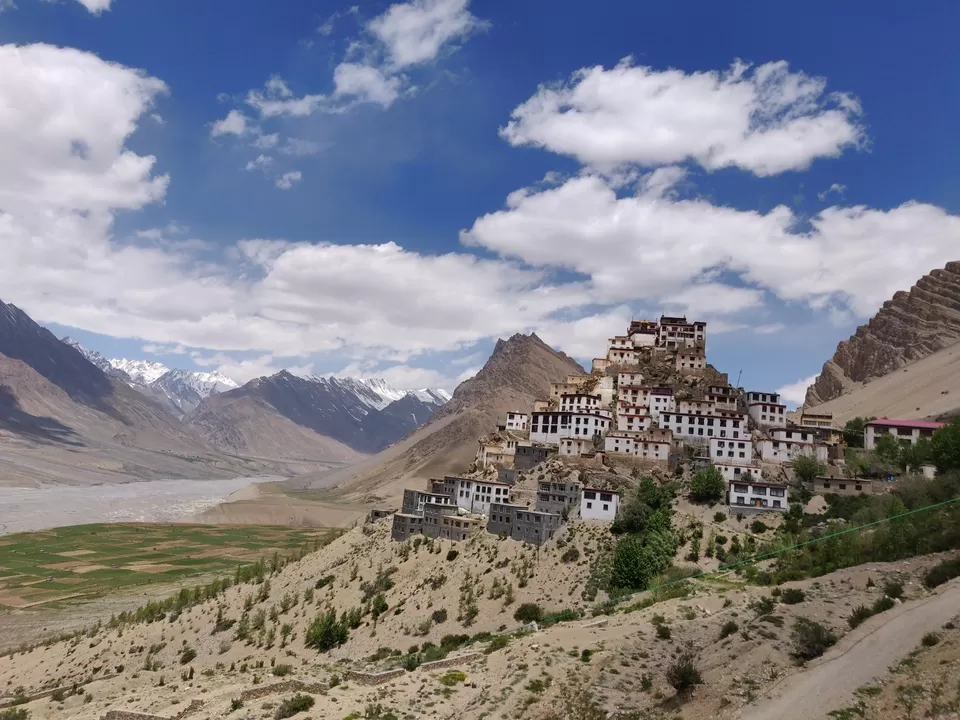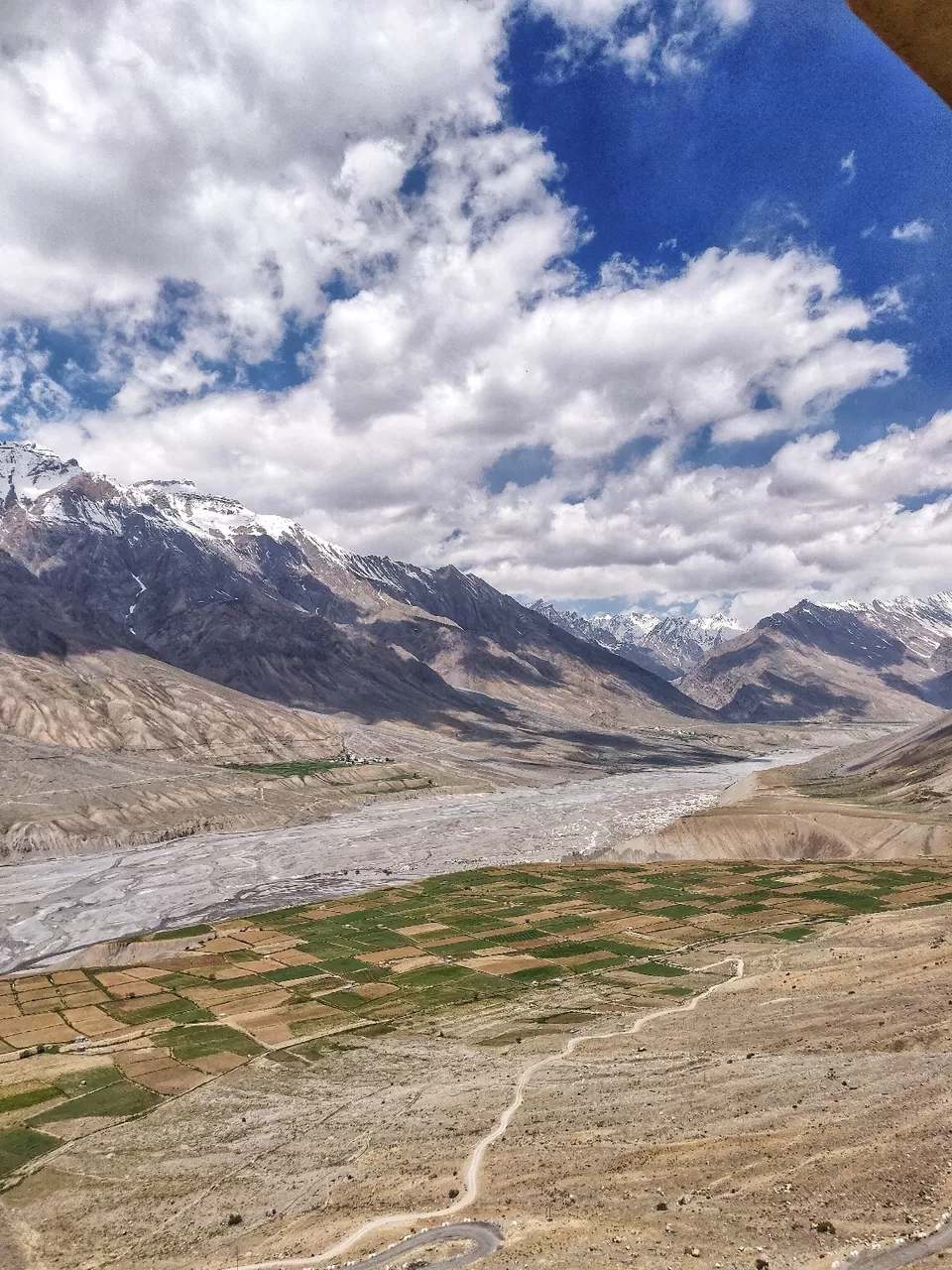 Kibber is a very small village it is contains a monastery and the kibber wildlife sanctuary.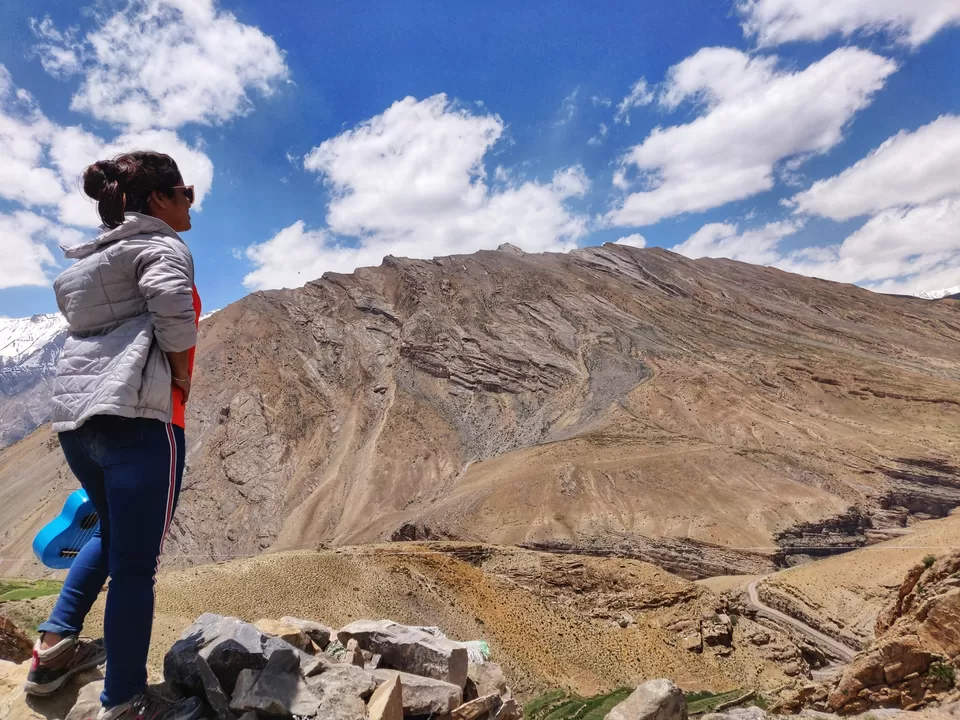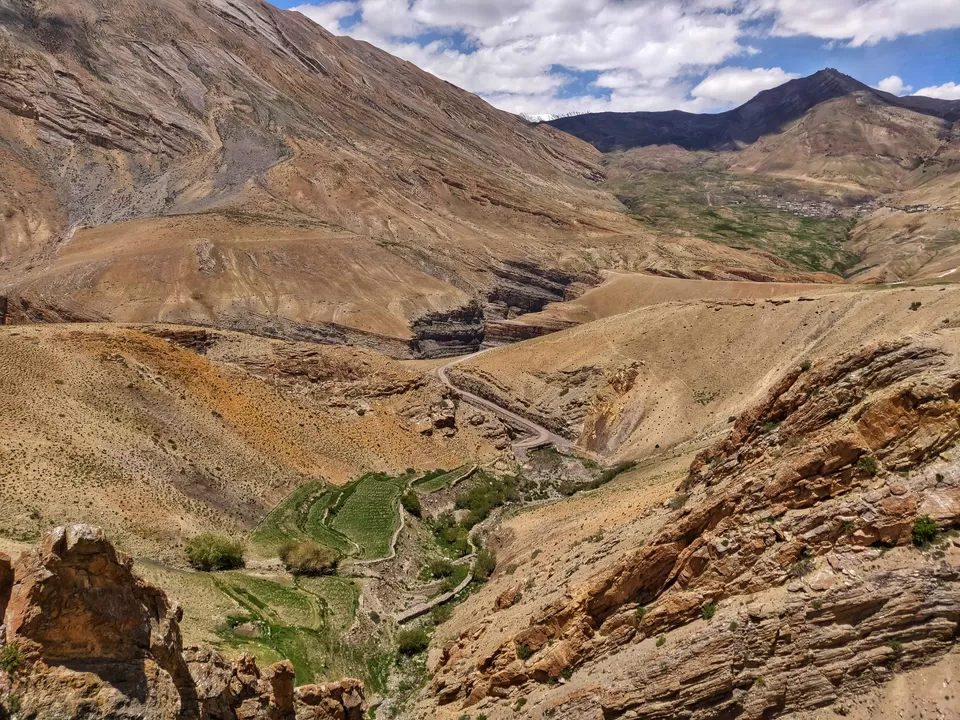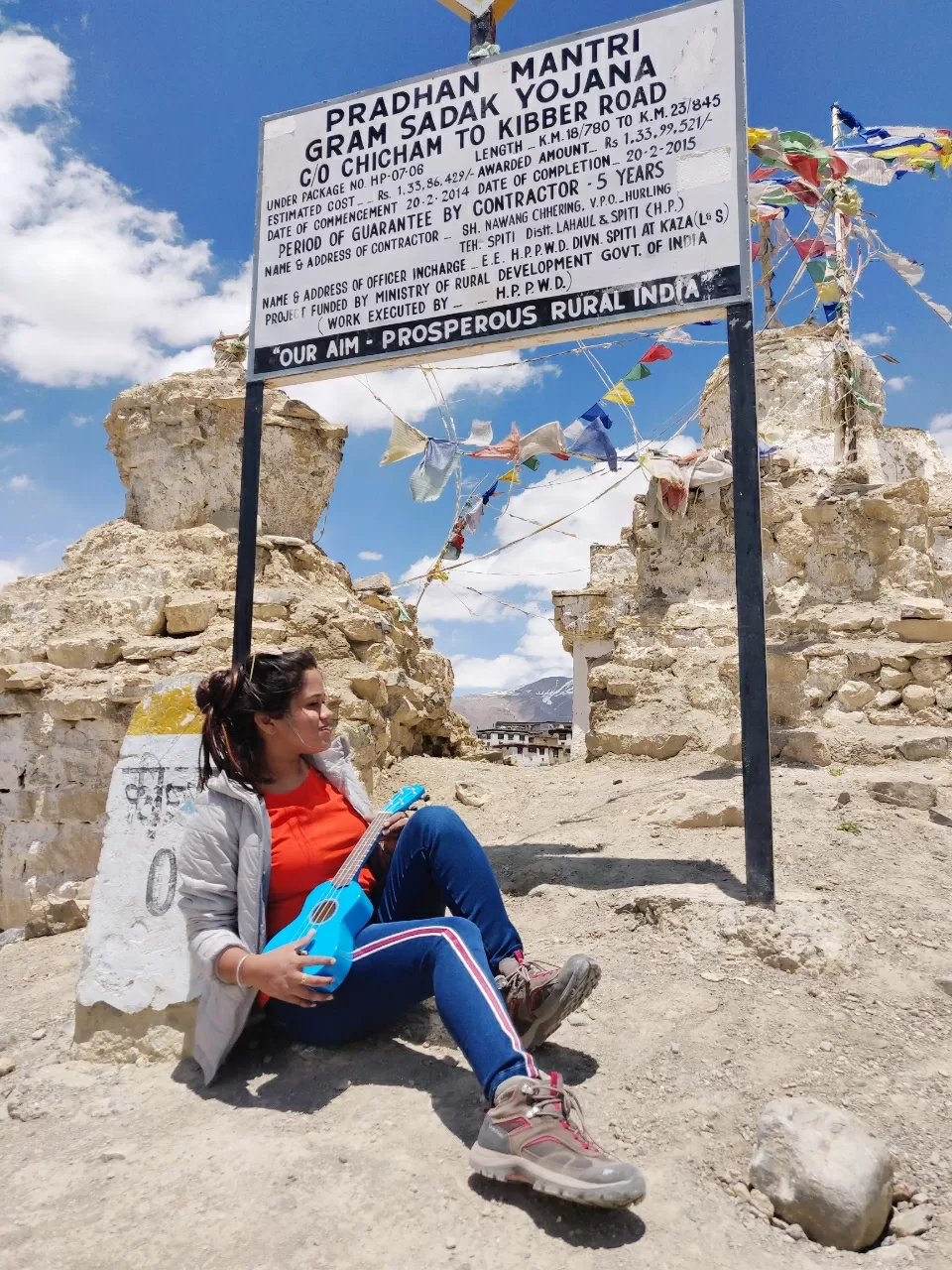 Chicham Bridge is "Asia's Highest Bridge" which connecting kibber with chicham village and reduce the journey from kibber to losar around 40kms.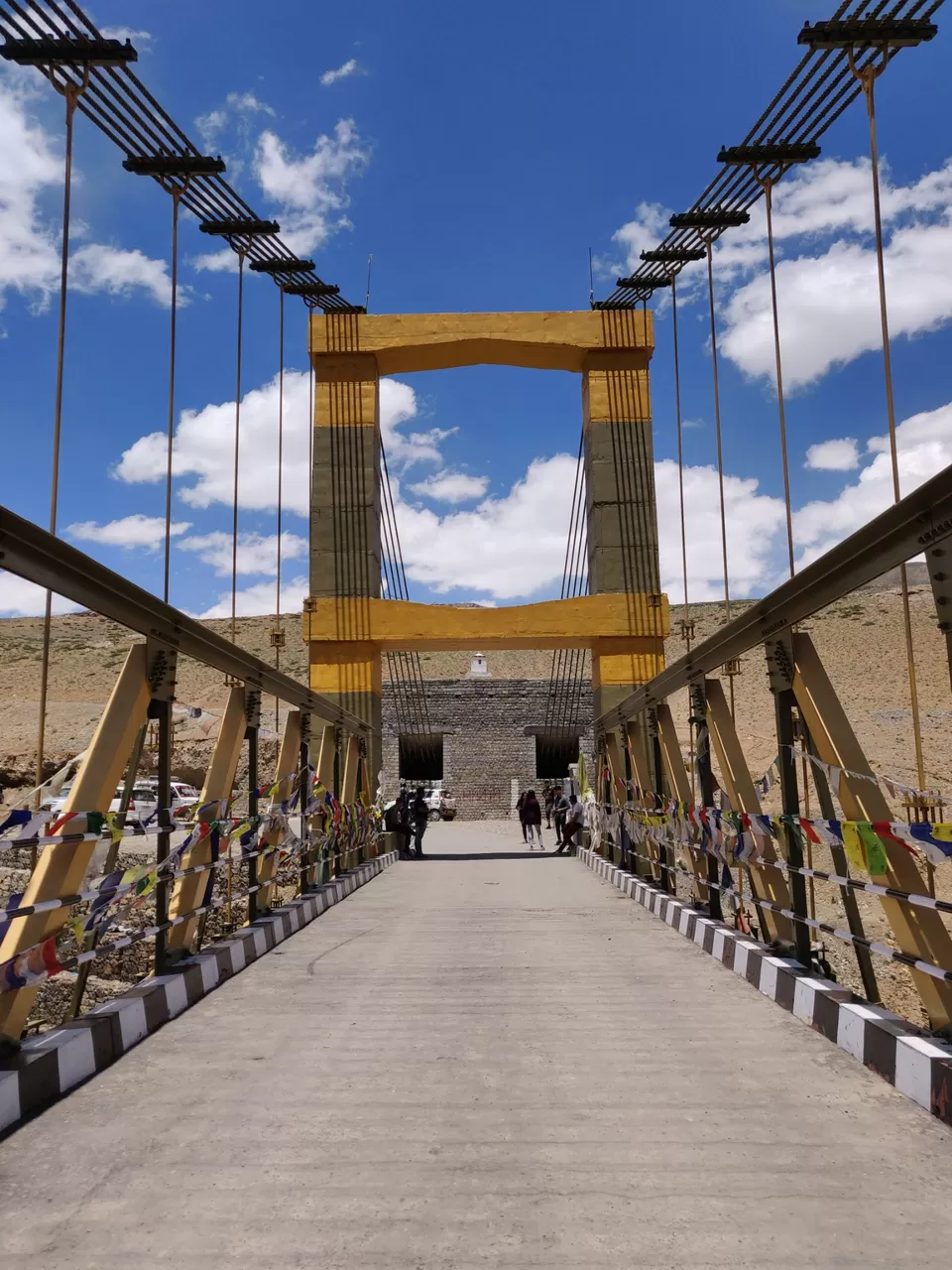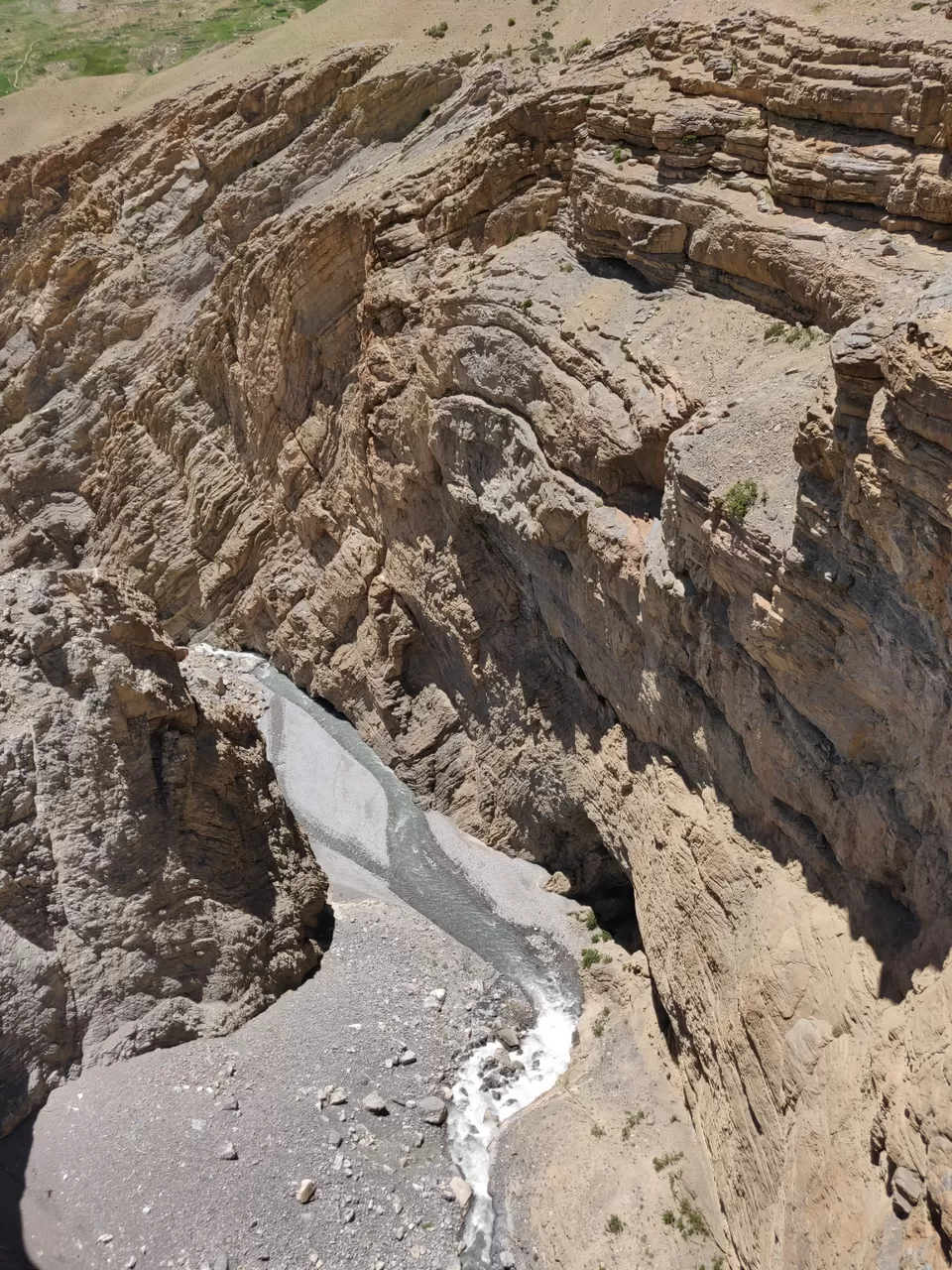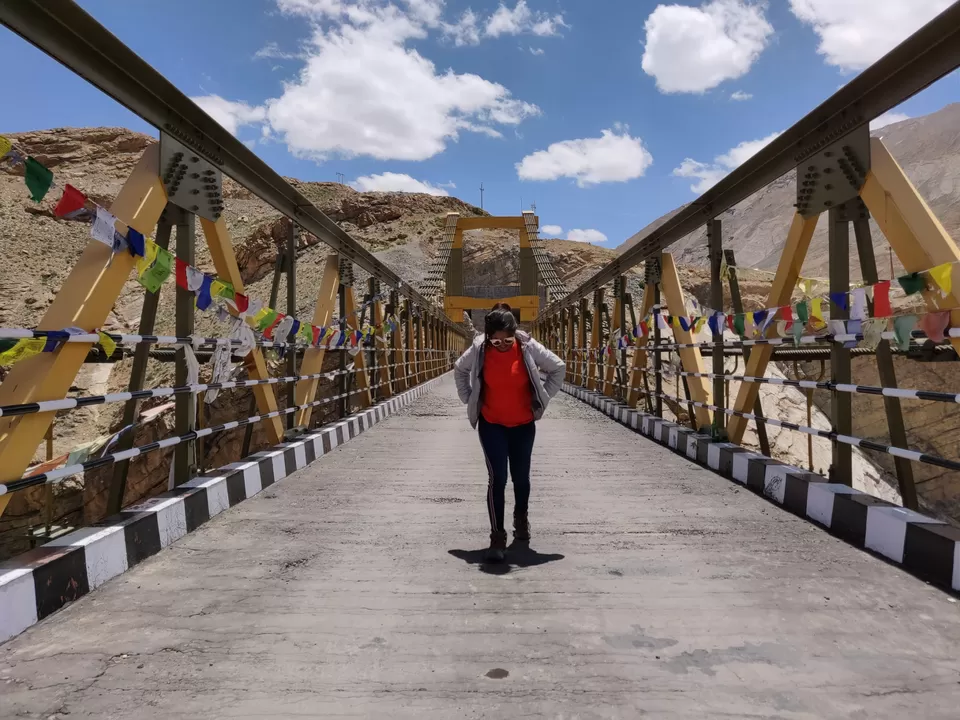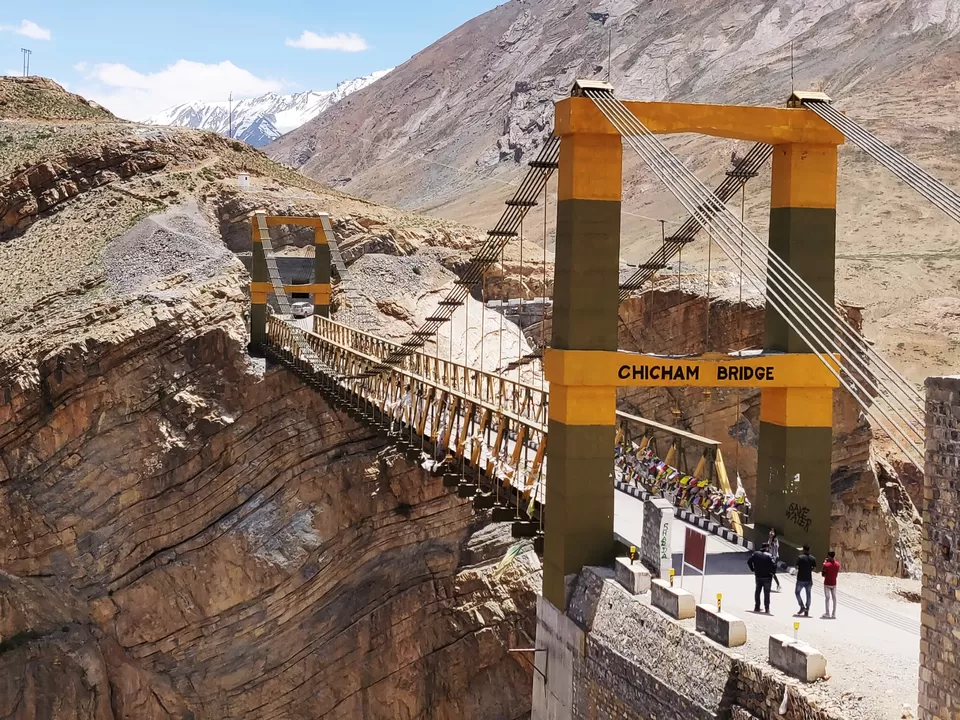 Hikkim village is famous for world's highest post office.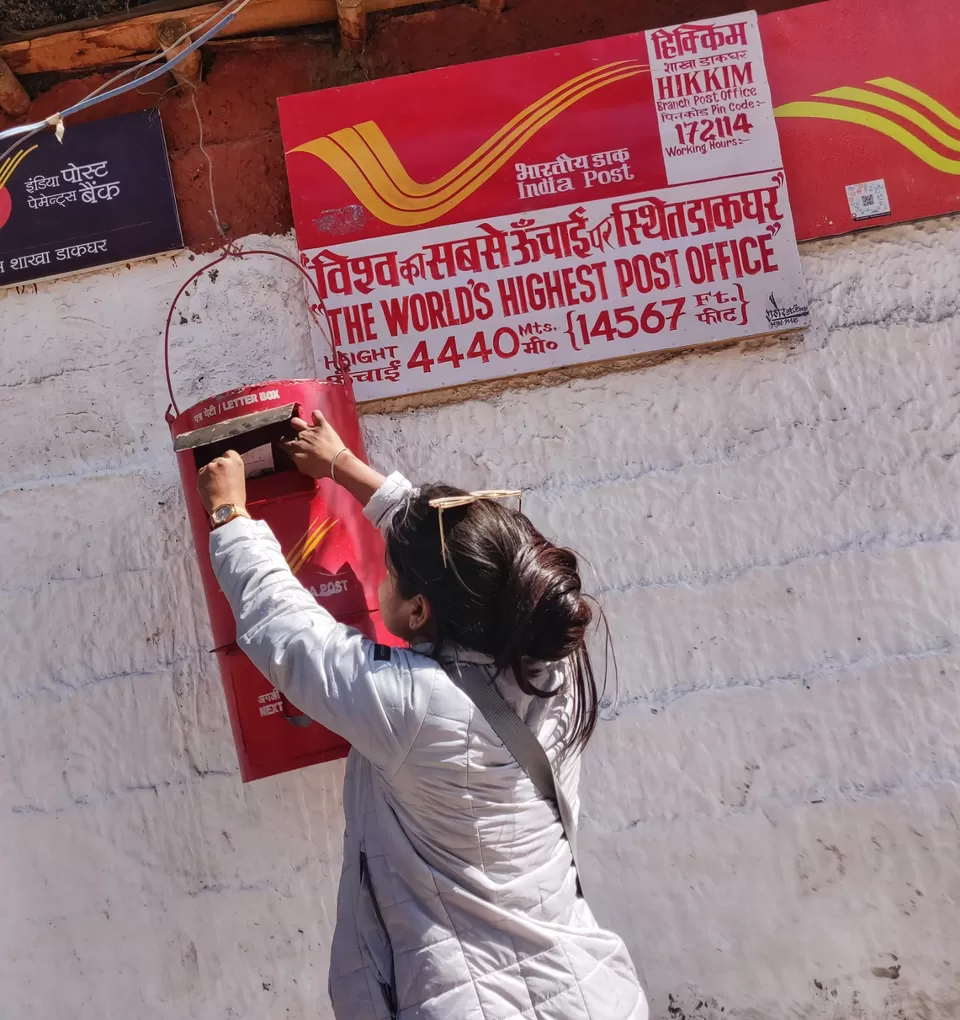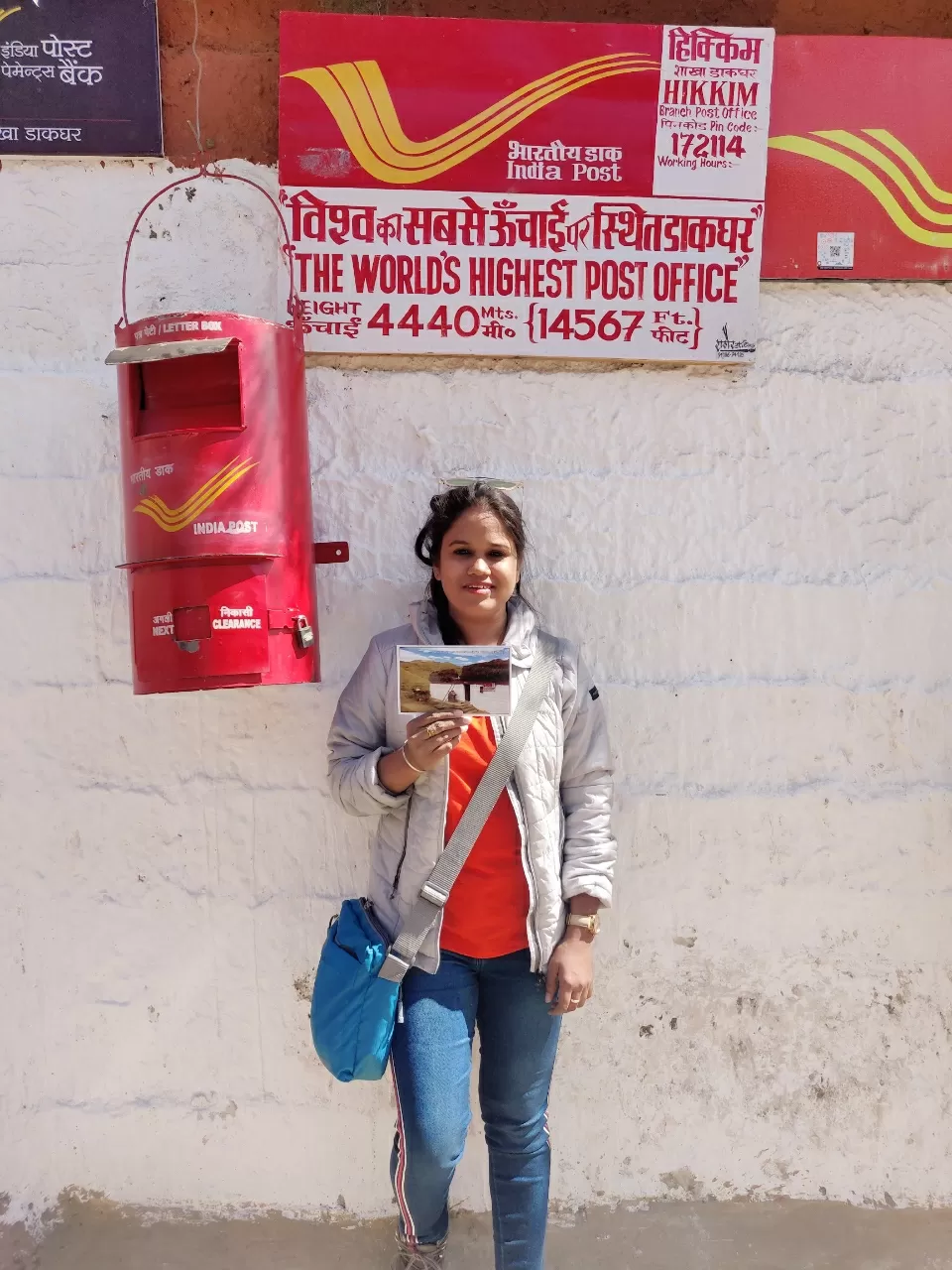 Komic is a world's highest village connected with a motorable road.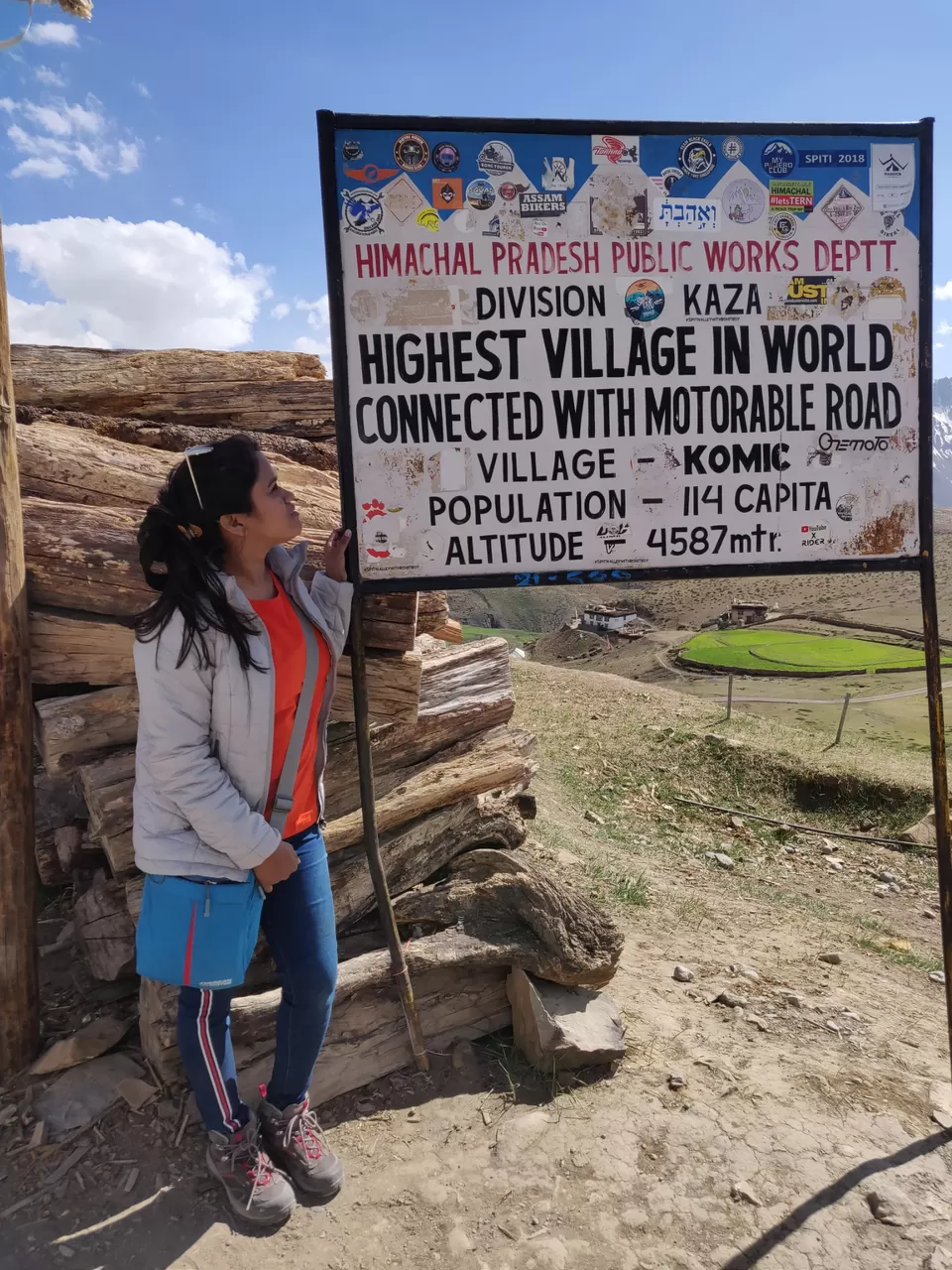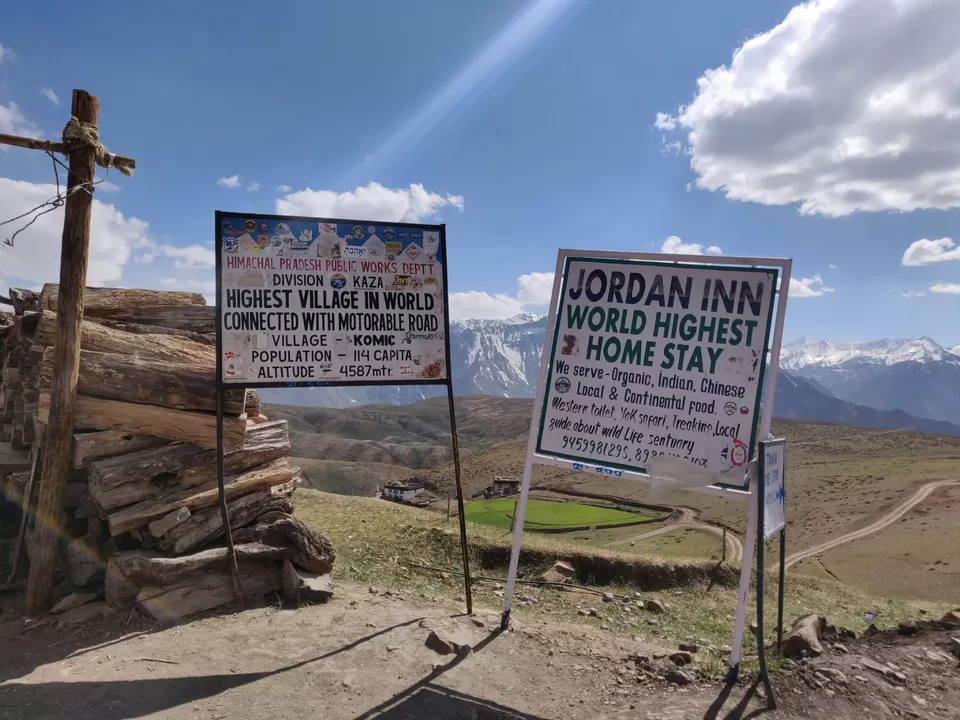 Langza is one of the remotest village there is a Buddhist Buddha statue which is highlight of this village.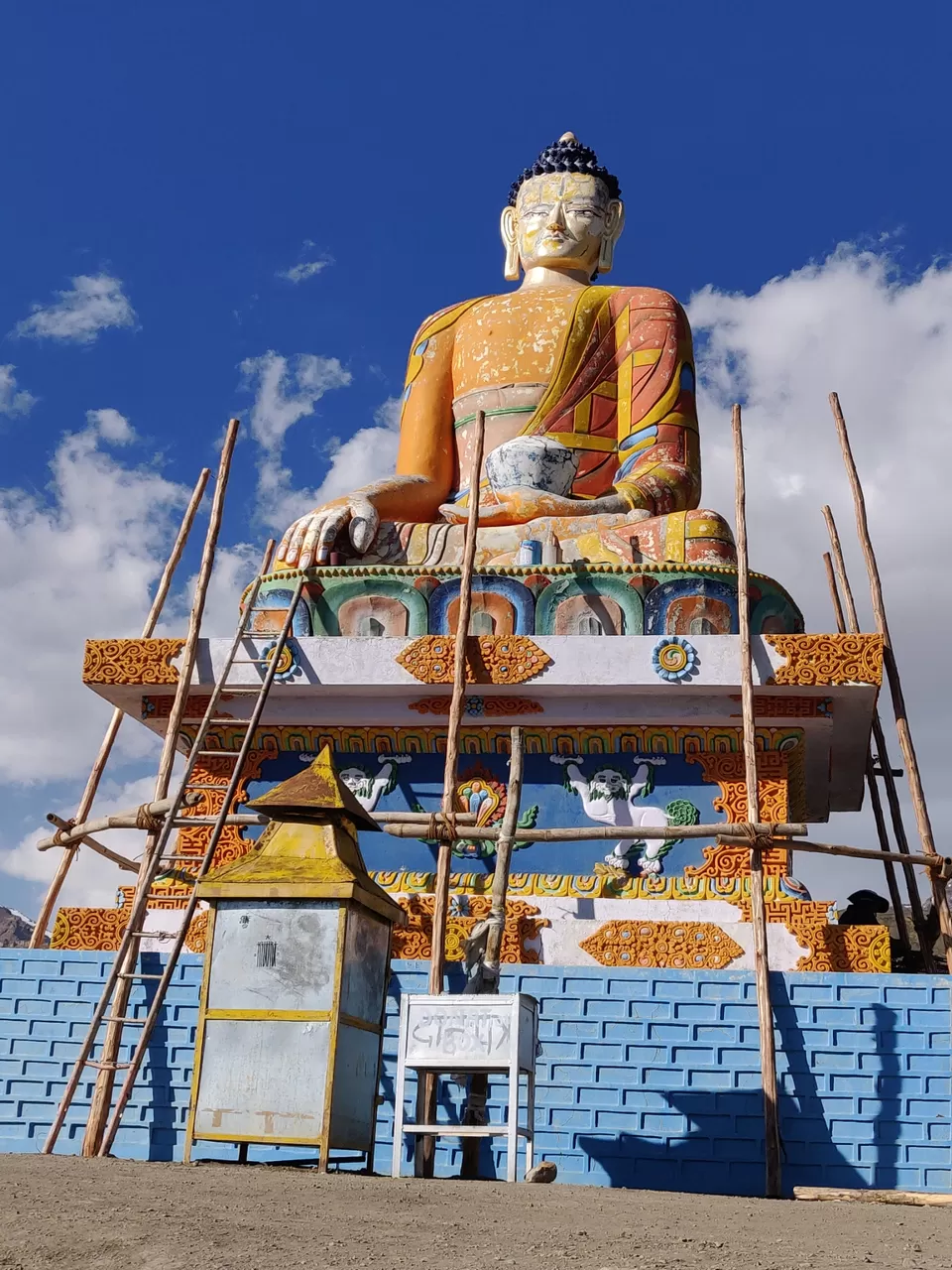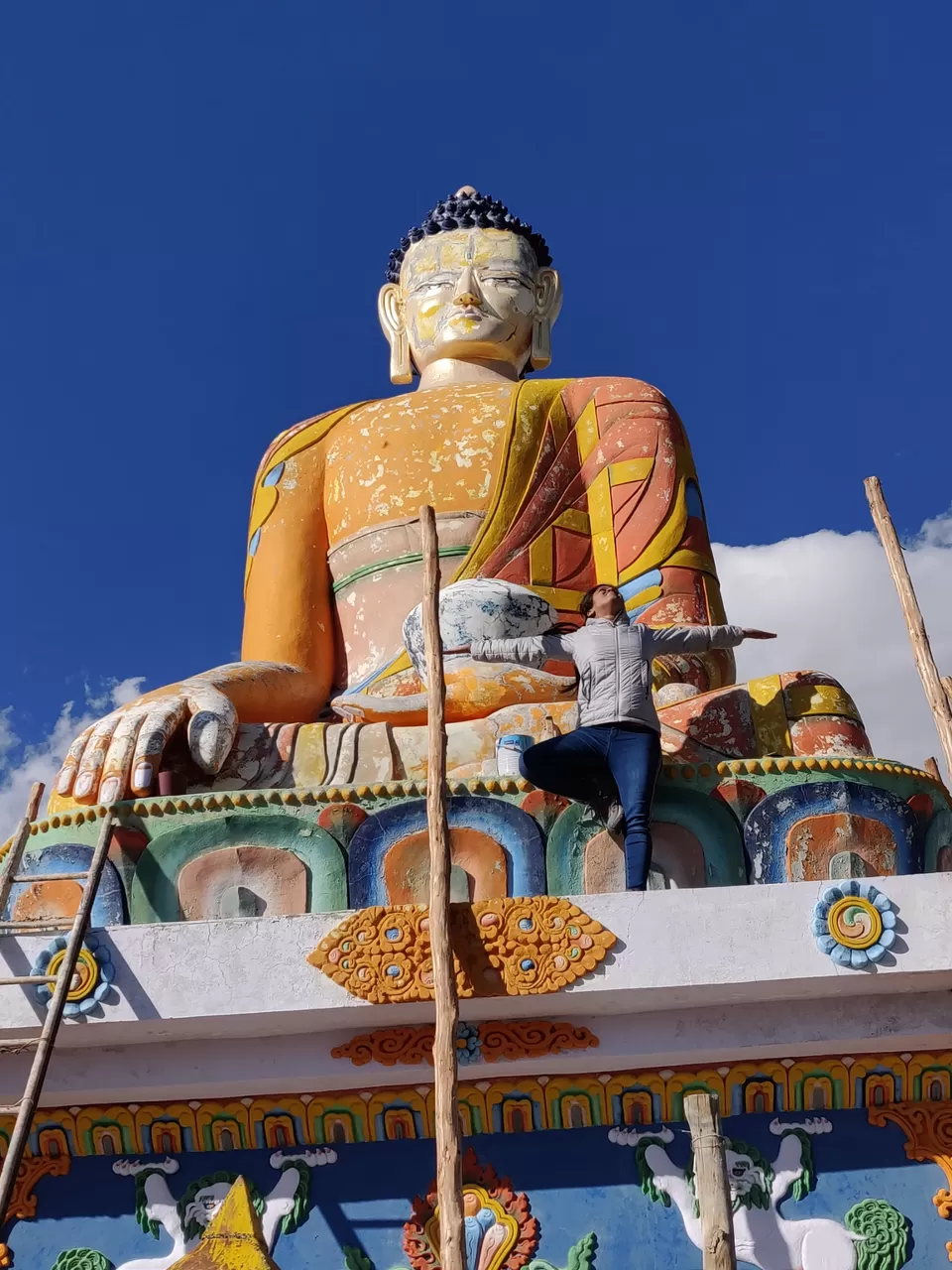 After visiting such beautiful villages with mesmerizing landscapes we head back to kaza.
Kaza – Losar – Kunzum Pass - ChandraTal.
Losar is a very small village of spiti valley and closest village to the indo-chinese border. Losar has very
few accommodation and food options.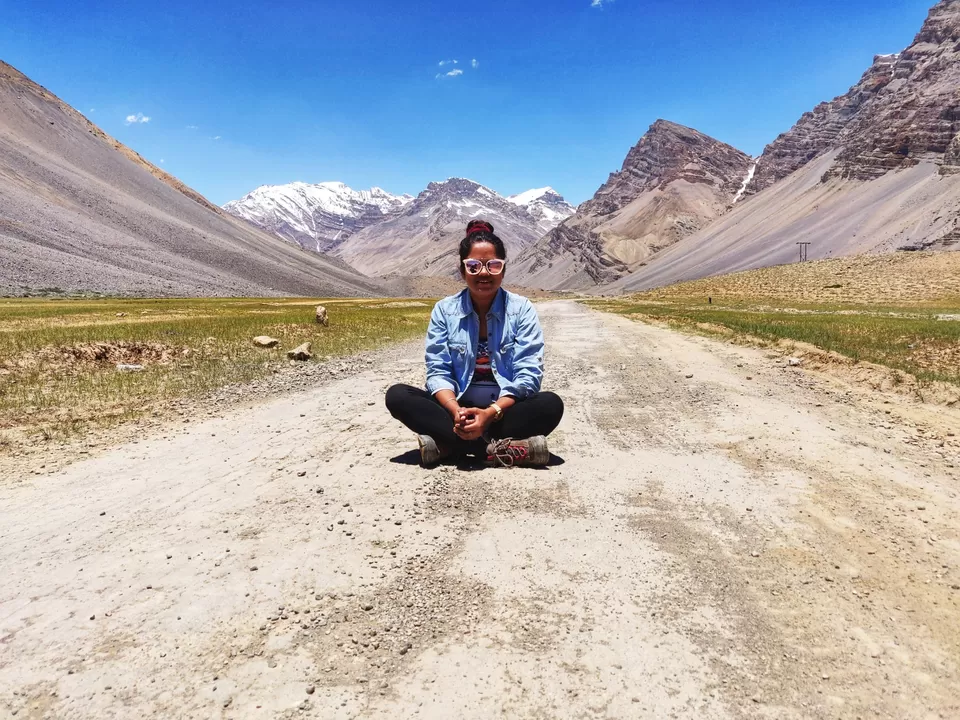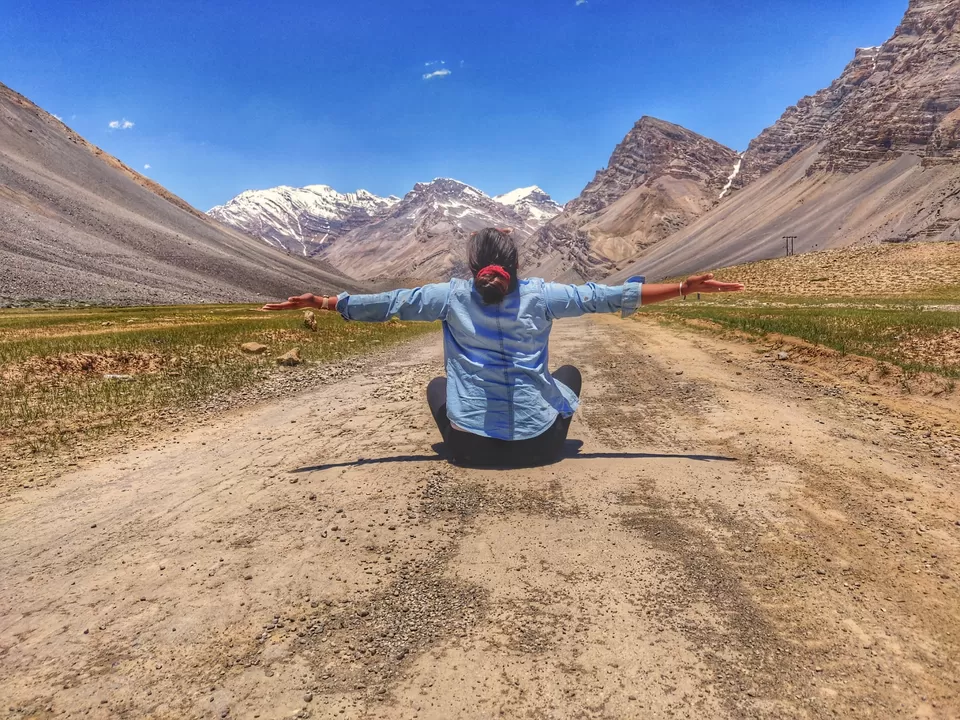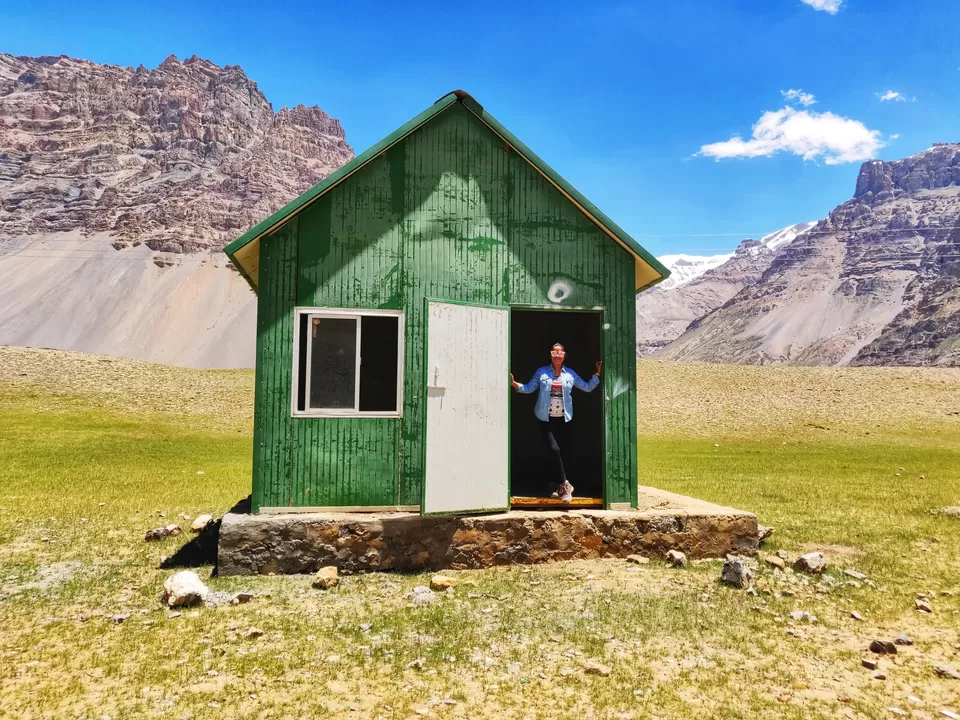 Kunzum pass is very famous for its 9kms trek to chandatal lakeand it is one of the india's most elevated motorable pass. Kunzum pass separates spiti and lahaul valley and it is situated a higher altitude than Rohtang Pass.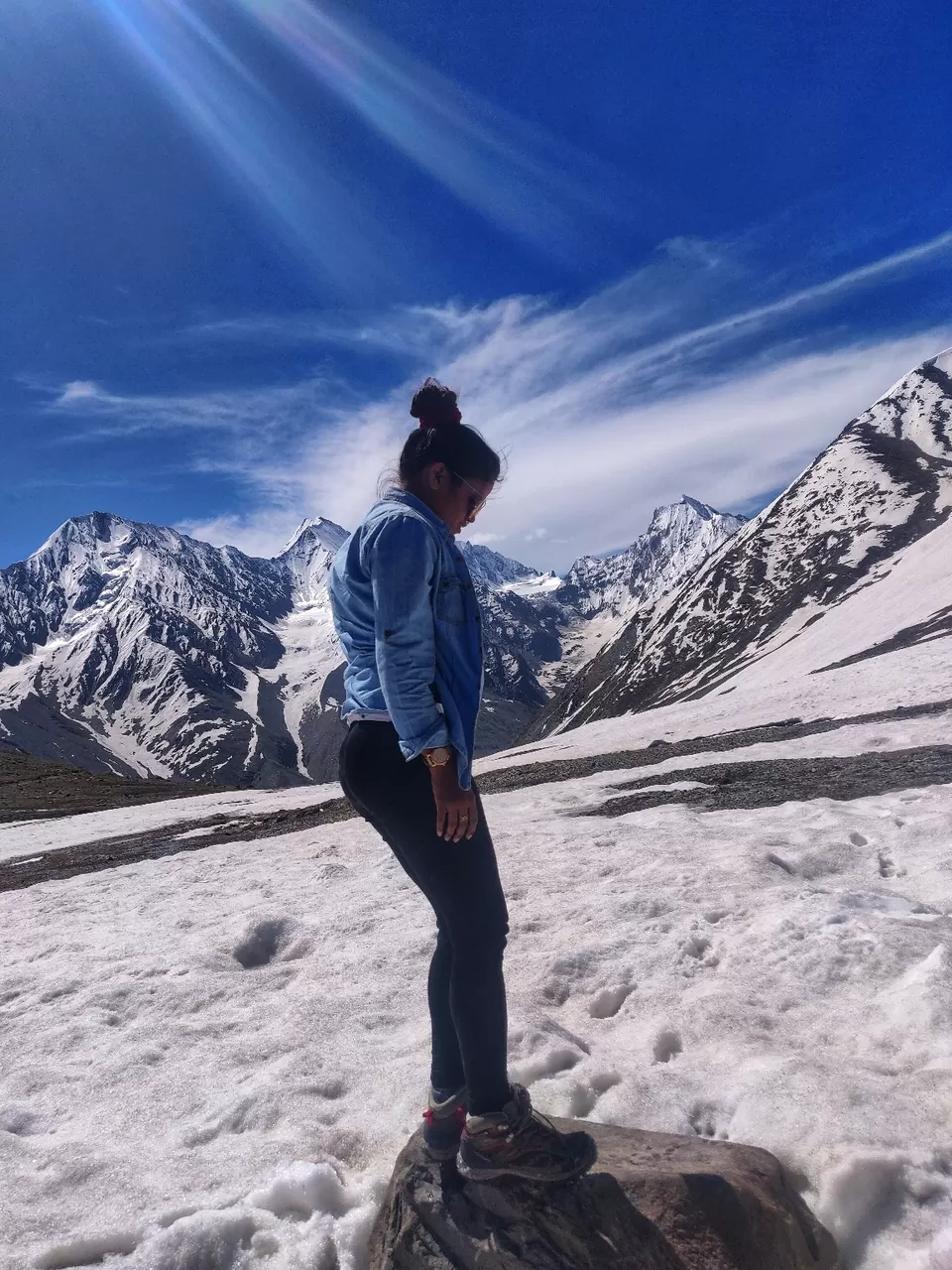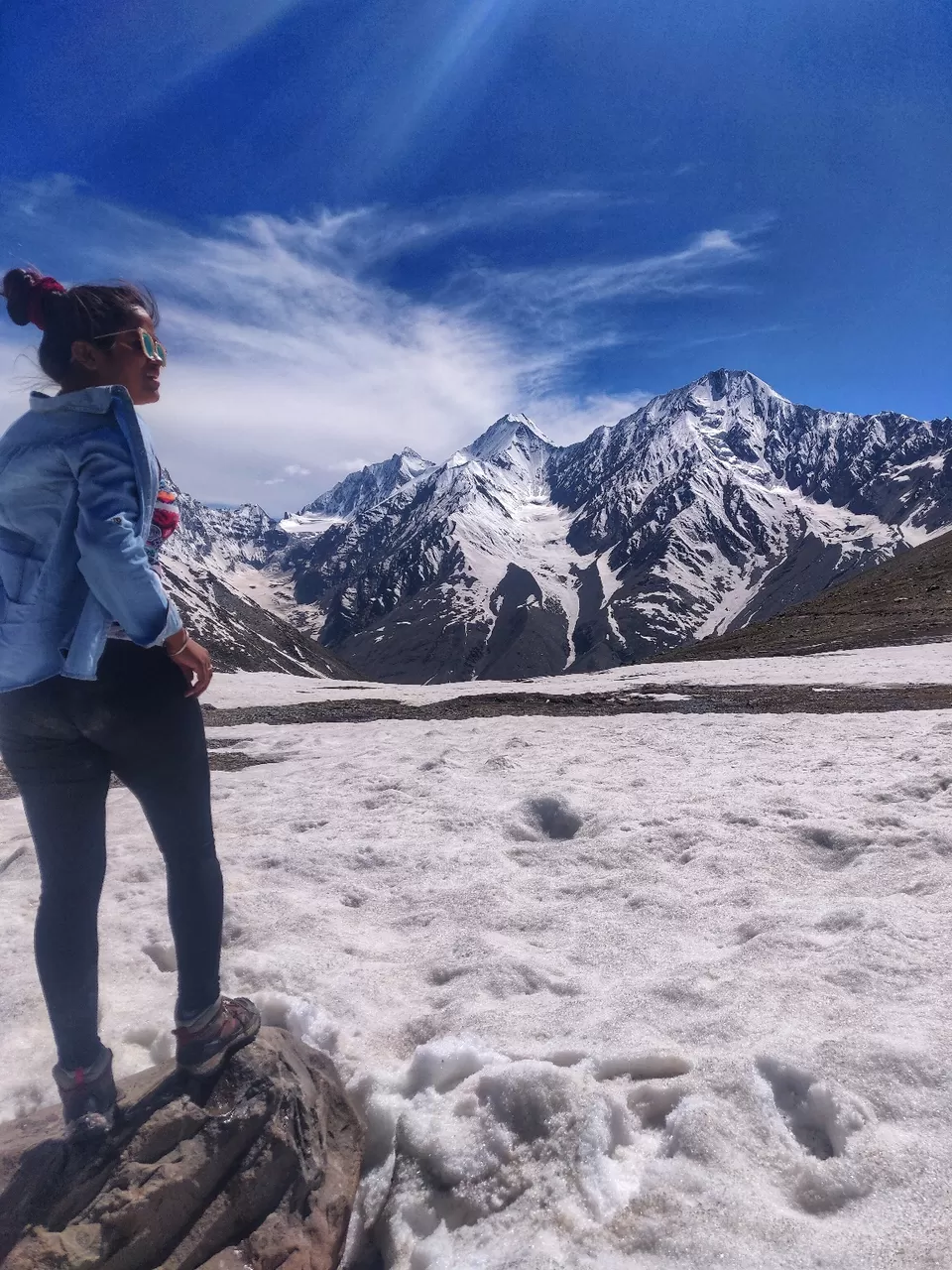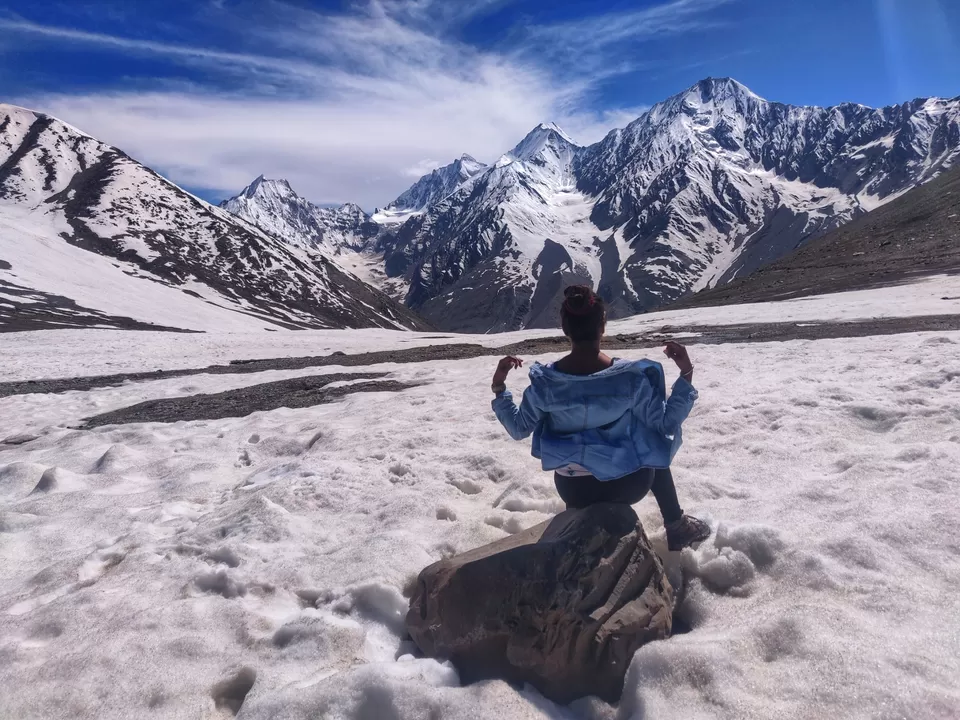 Chandratal is a one of the most beautiful lake in the world. It is also known as "The Moon Lake". Chandratal lake is famous for its majestic reflections of Himalayan peaks or its deep blue water.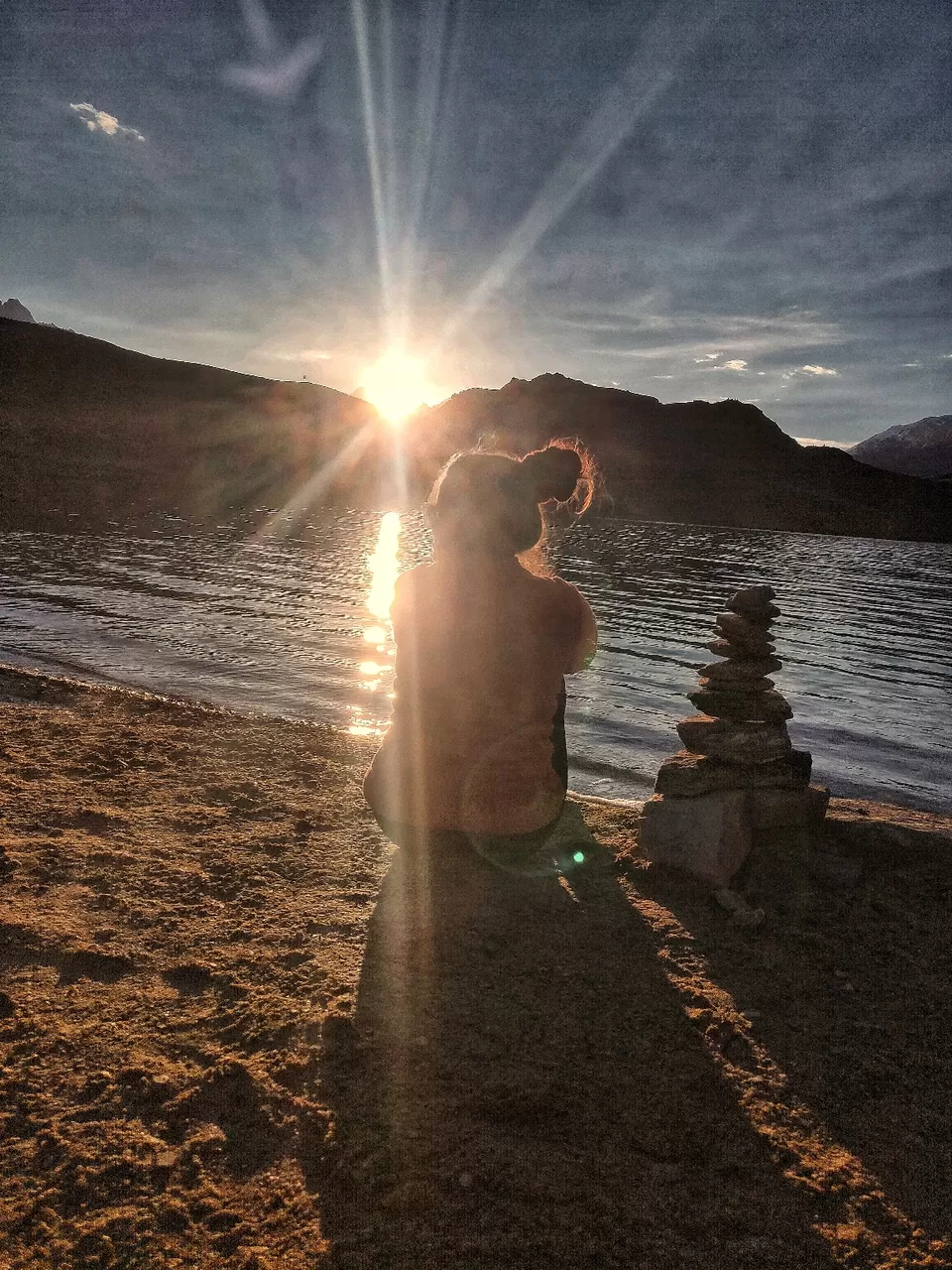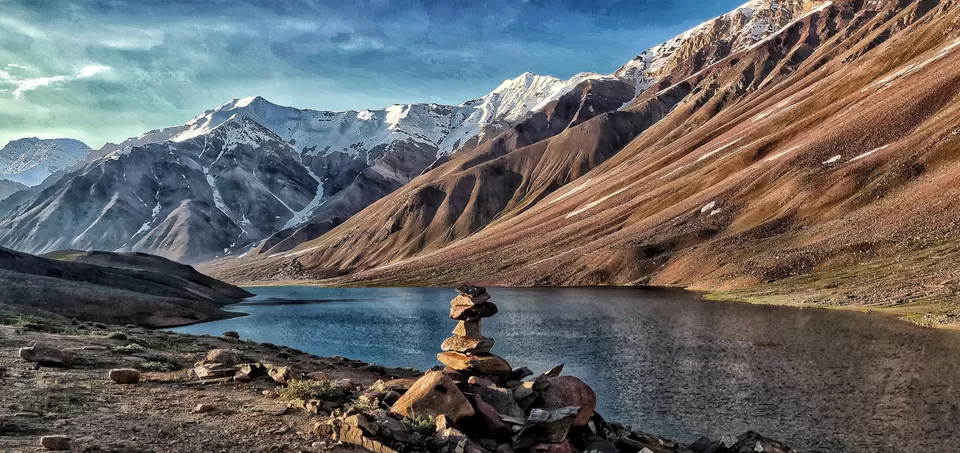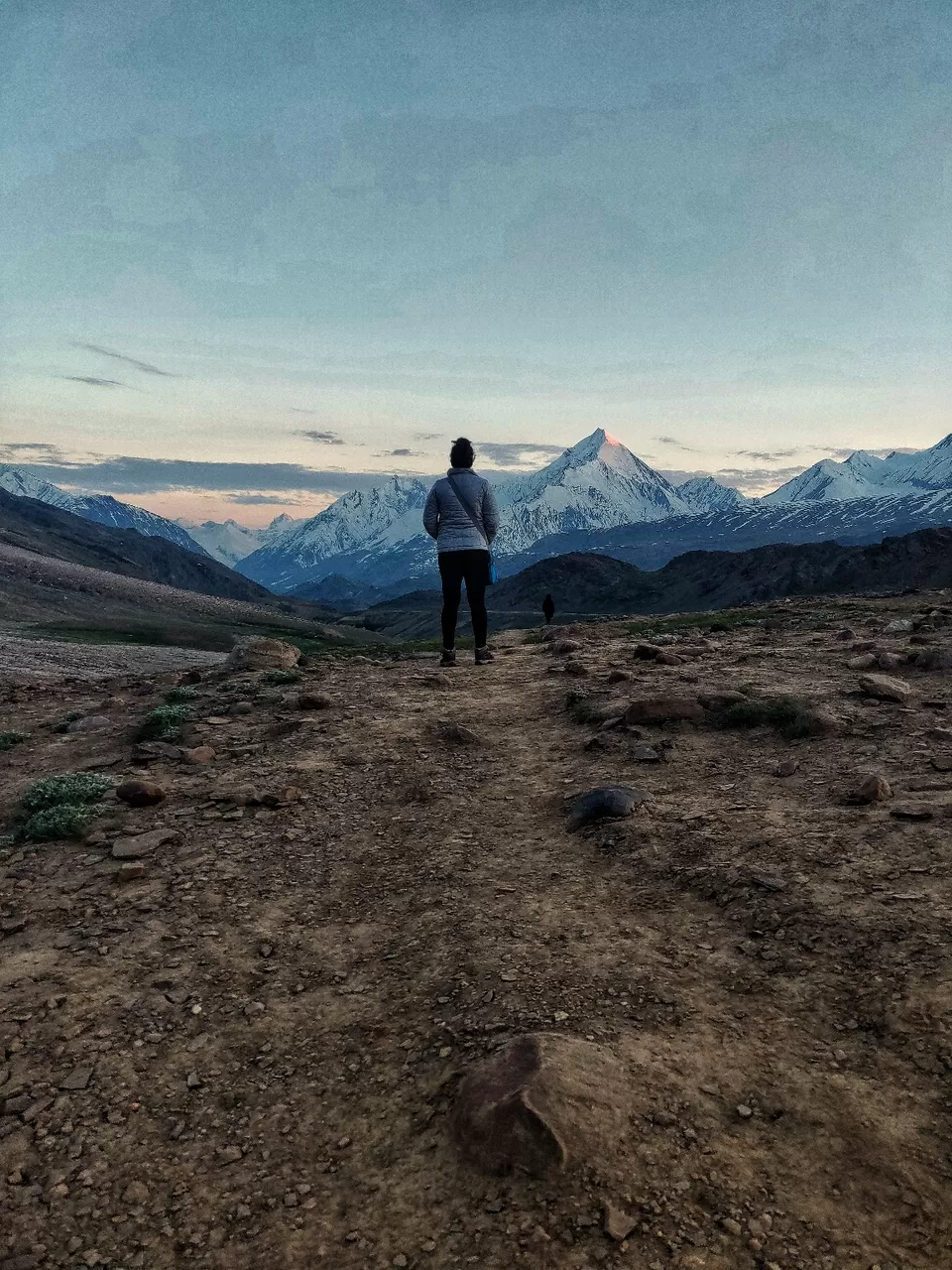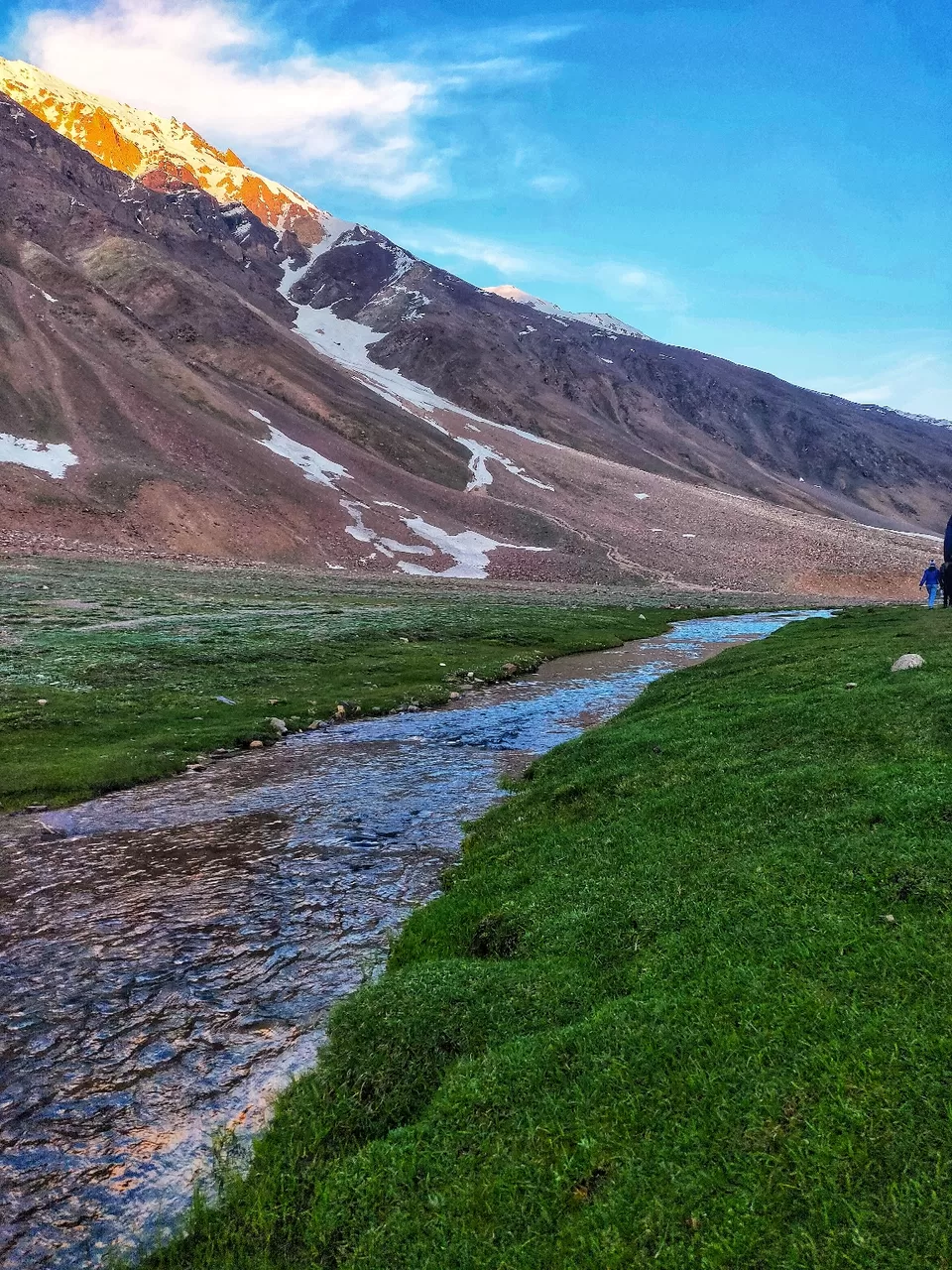 After visitng most beautiful lake we returned back to the camps and stayed at chandratal camps.
ChandraTal – Batal - RohtangPass – Manali.
So this was our last day of spiti trip, from chandratal we start our drive to manali around 5Am in the
morning and decided to take breakfast at batal a very famous dhaba "Chacha-Chachi Dhaba" in Spiti-
Lahaul runs by locals.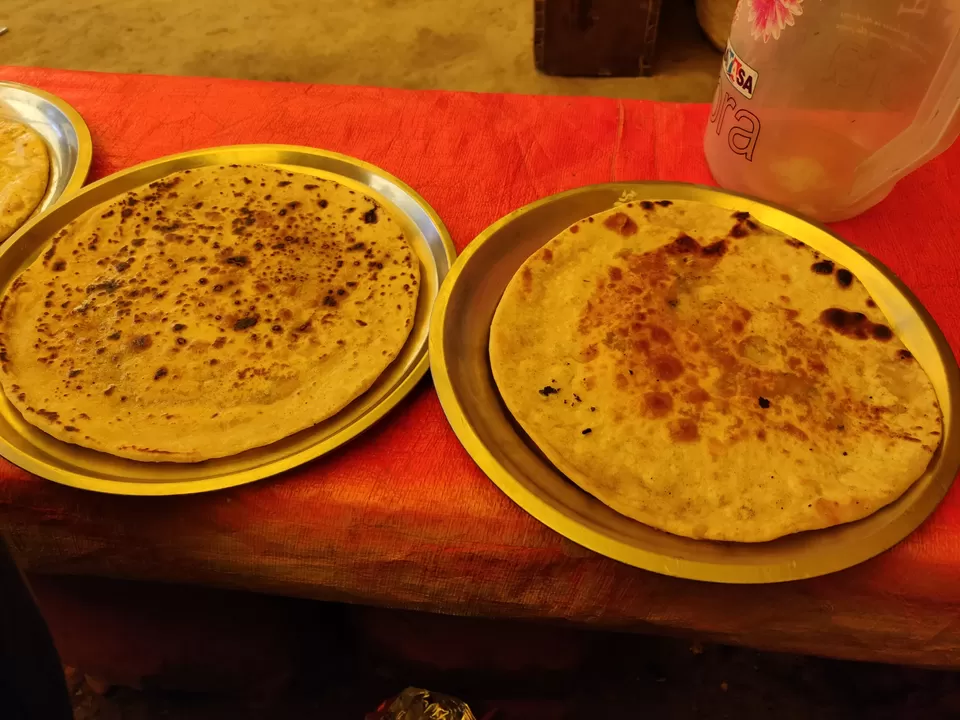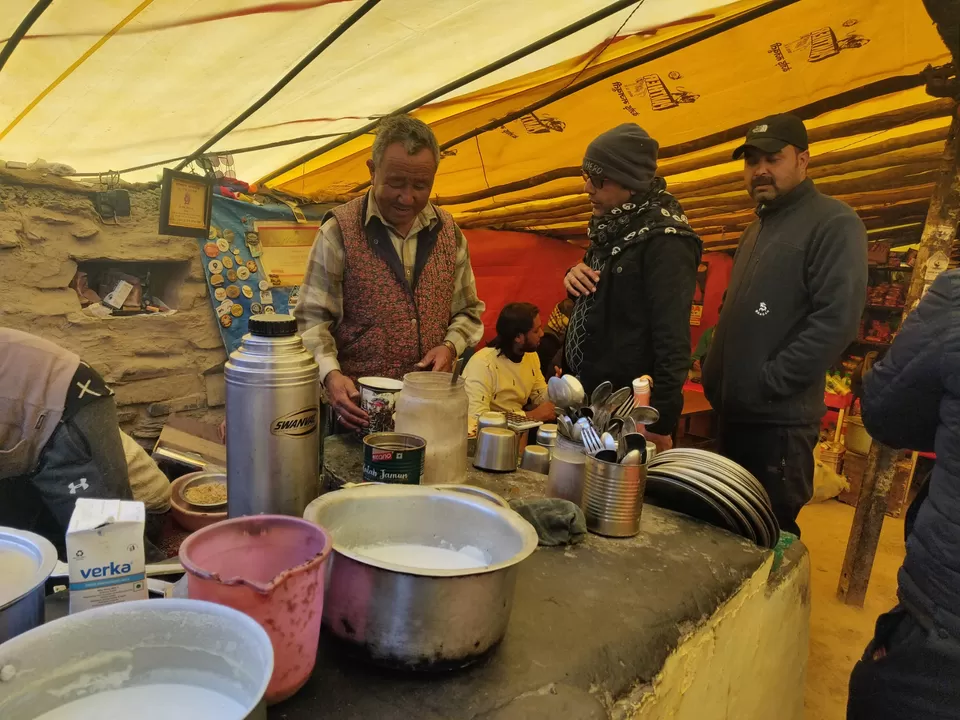 We had breakfast there and with crossing the "Rohtang Pass" we reached manali around 7PM in the evening.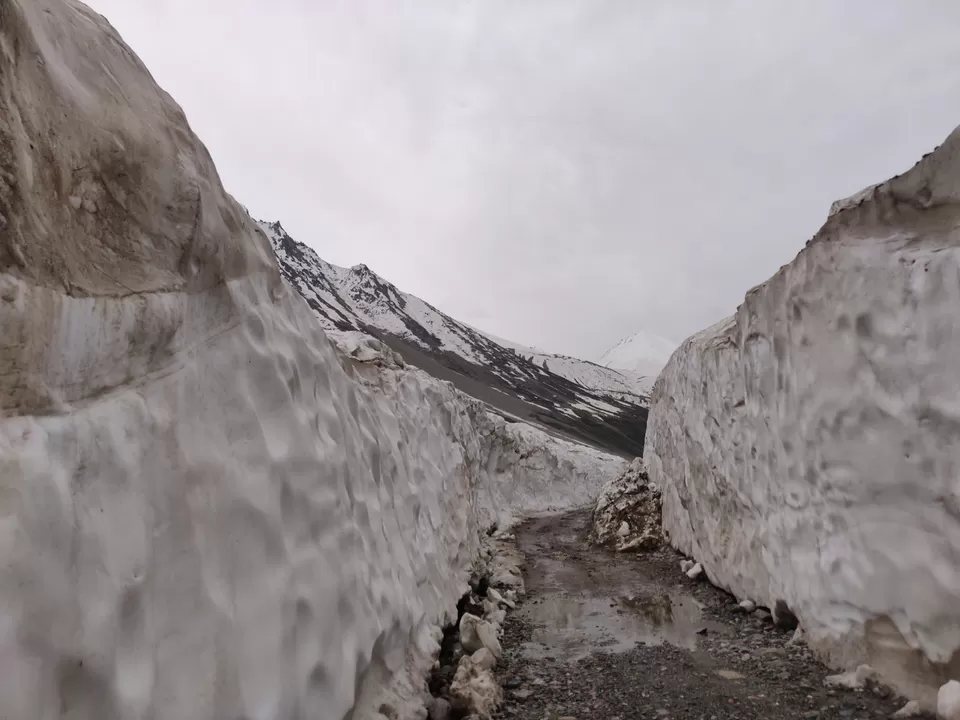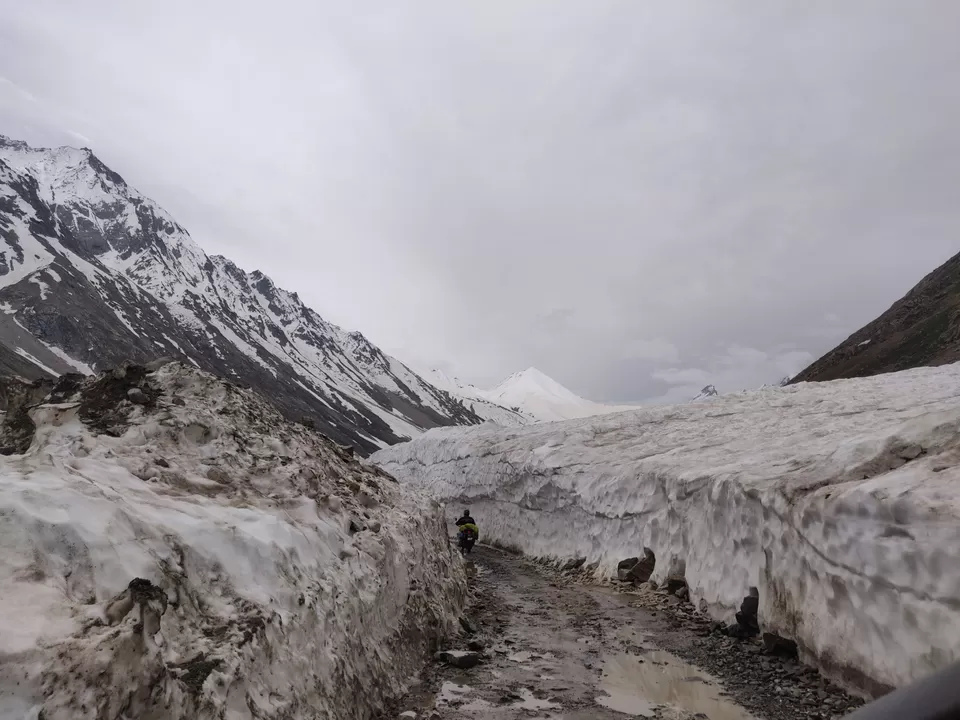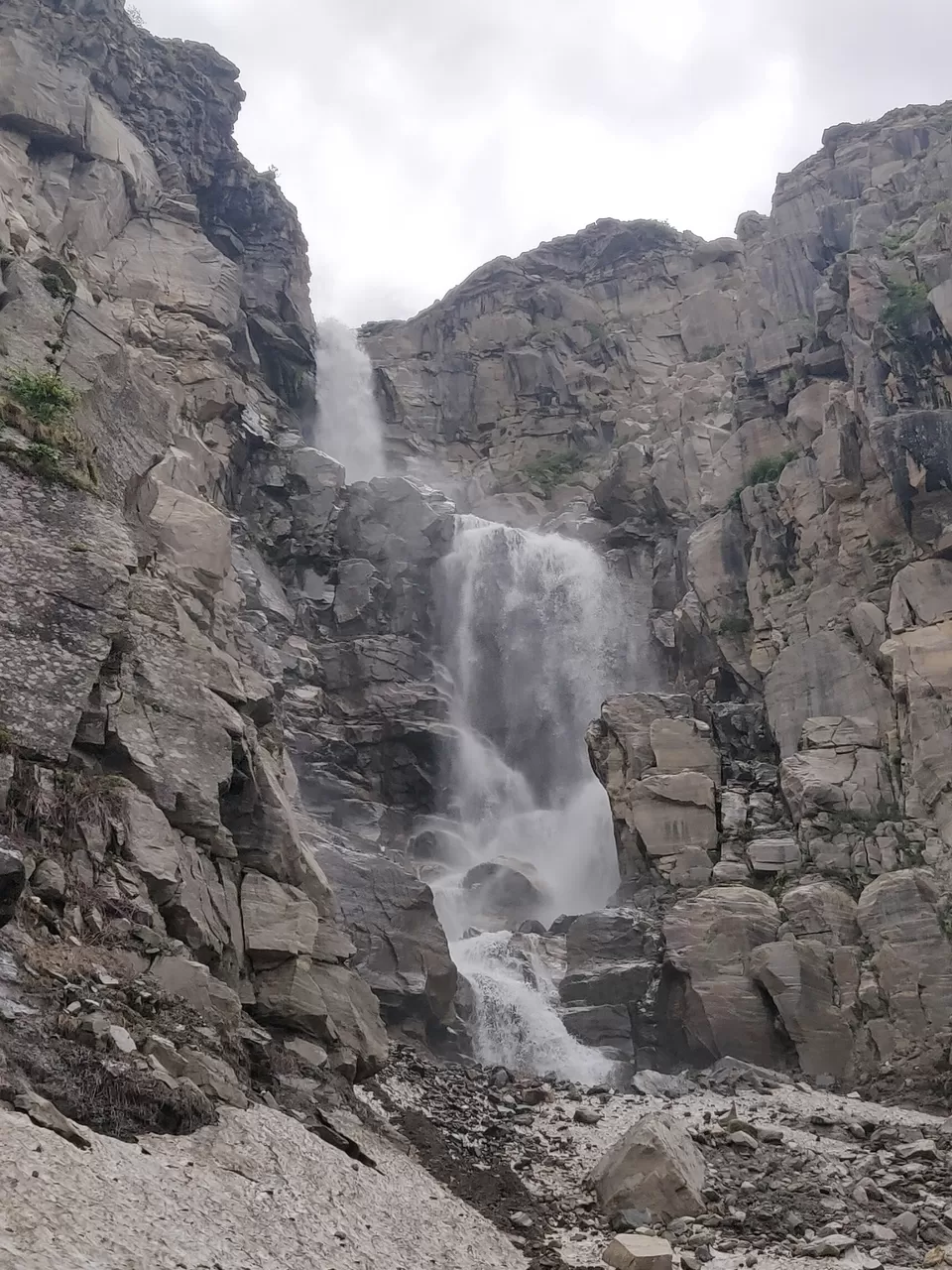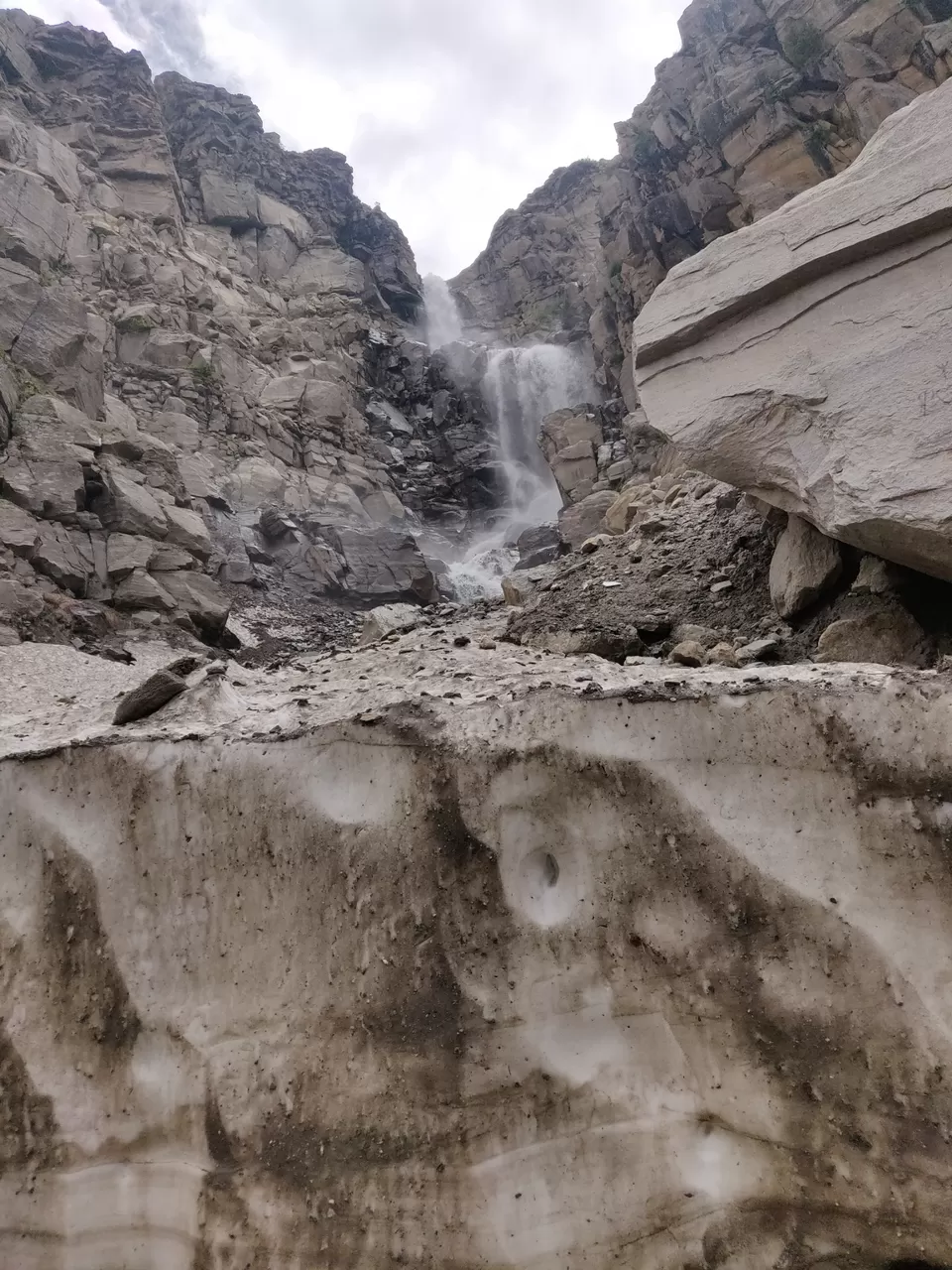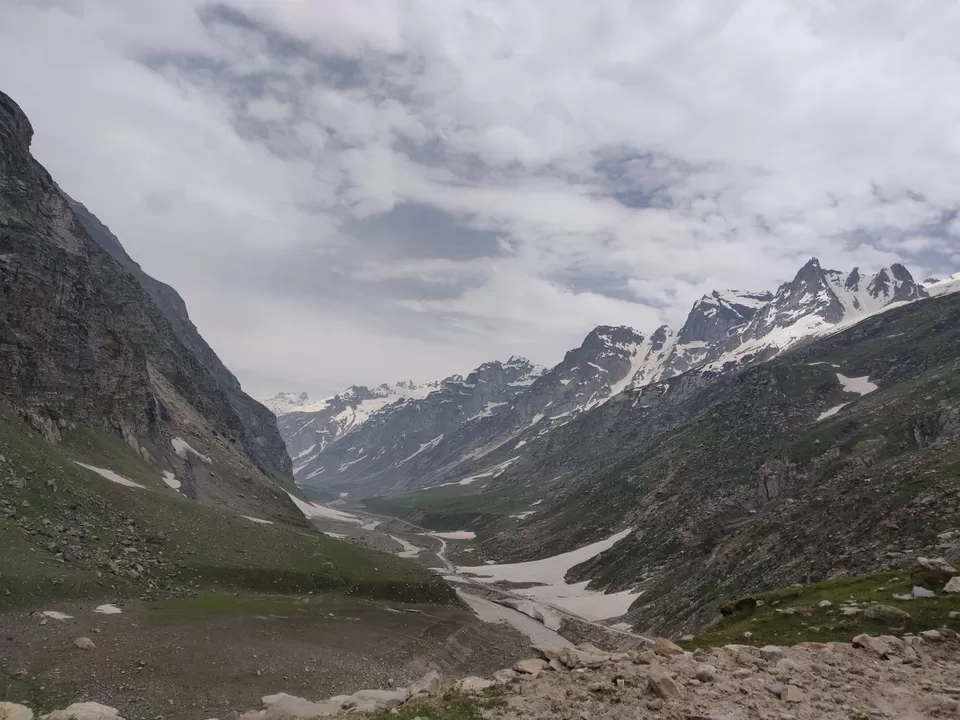 The last night we stayed in manali and our trip is terminated here with loads of beautiful memories, laugh and jokes. We had a very great time together hope you guys are also try to travel spiti valley with friends.
The last night we stayed in manali and our trip is terminated here with loads of beautiful memories, laugh and jokes. We had a very great time together hope you guys are also try to travel spiti valley with friends.
If you have any query regarding Spiti Valley Trip, feel free to contact me.
My social handles:
Instagram: resh_mahawar.
Facebook : Resh Pooran Mahawar.
YouTube : Resh Pooran.