This is one epic roadtrip everyone dreams to take and believe me it doesn't disappoint you. I decided to take this trip in June, only 15 days after the road was open so I had expectation of witnessing some snow covered roads and everything lived upto my expectations.
My journey began by completing the first phase Delhi to Manali, which can be done either by Bus or your own vehicle. I was travelling with a group of people in a rented car.
Our Journey began from Manali early in the morning, we reached the Gulaba barrier at 6:30 AM, but we still got ourselves into a traffic jam and we had to wait for 1.5 hours until we were finally able to cross the barrier. In another 1.5 hours we reached Rohtang pass, reaching rohtang pass I believe is the biggest task of this journey as during the summertime tourists flock here and you experience some of the worst jams on such narrow stretches, so you must leave early around 4:00 AM in the morning.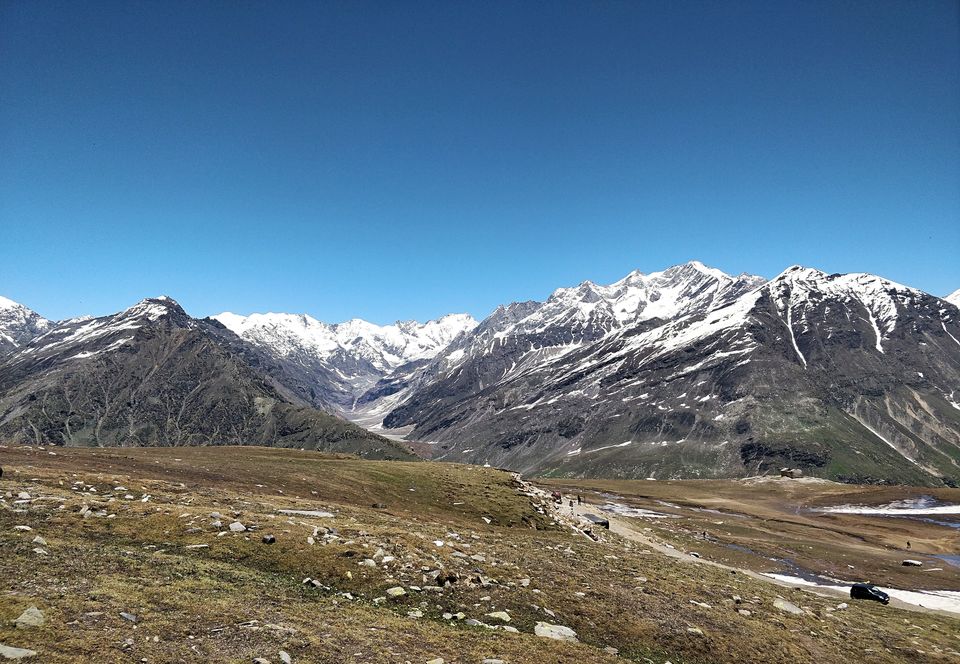 After Rohtang the next stretch is of 40 Kms is in worst of the condition on this whole highway and nearly takes an hour on empty road without traffic to cover this one. The picturesque route starts after this, waterfalls, rivers, snow cladded mountain peaks, beautiful rows of trees, step farms and beautiful valleys. You just can't take your eyes off the views, so it's better to get a cab if you want to enjoy the view.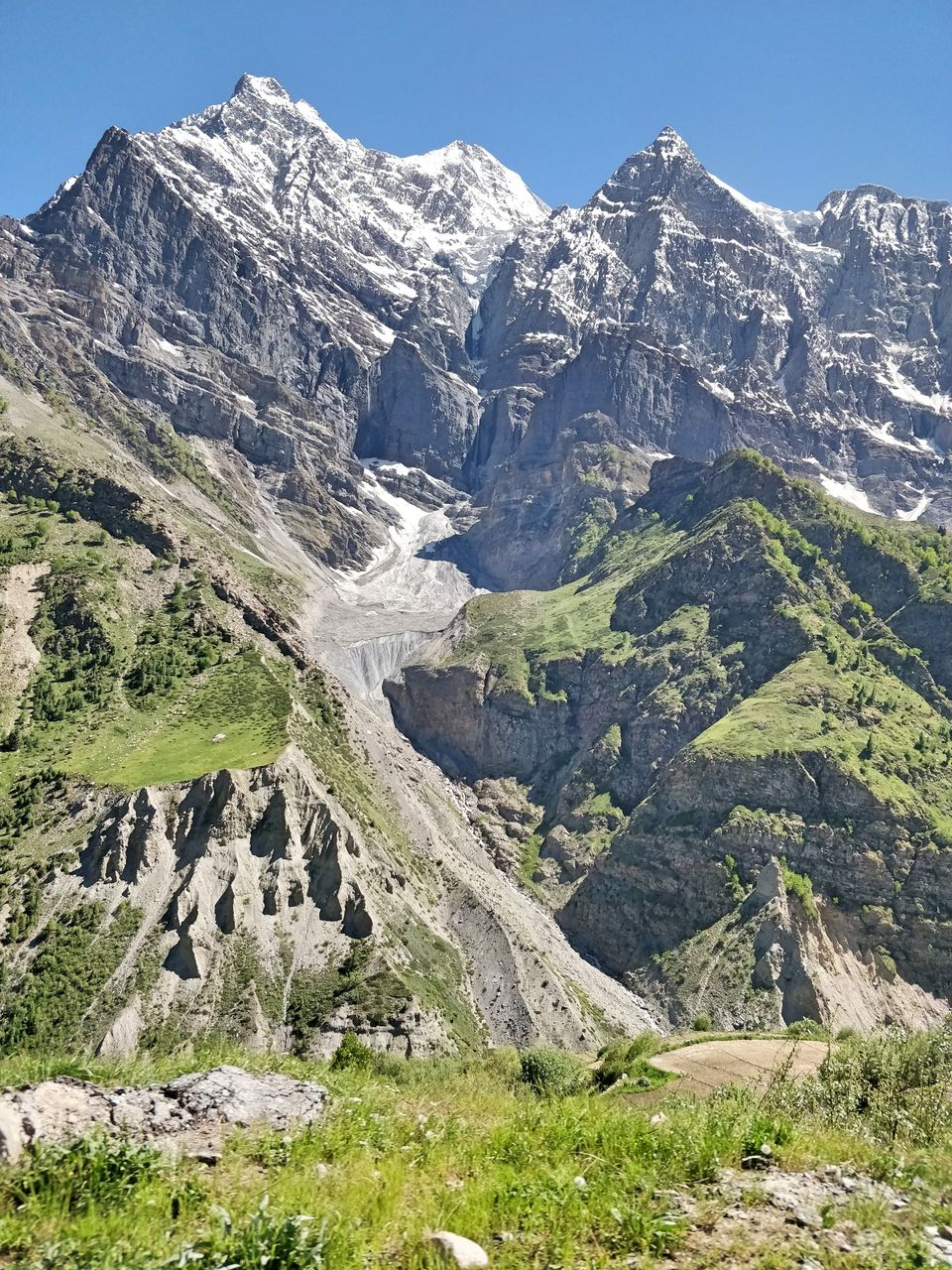 Make sure to get your tanks filled at Tandi because the next fuel station is after 350 Kms and if you run out of fuel you will have to buy it in black from Sarchu at a very high price. The only place you will get network after Manali if you are not having a BSNL number is in Keylong and it is also the only big town you will see, after Keylong there would be Jispa and beyond Jispa the terrain will start changing.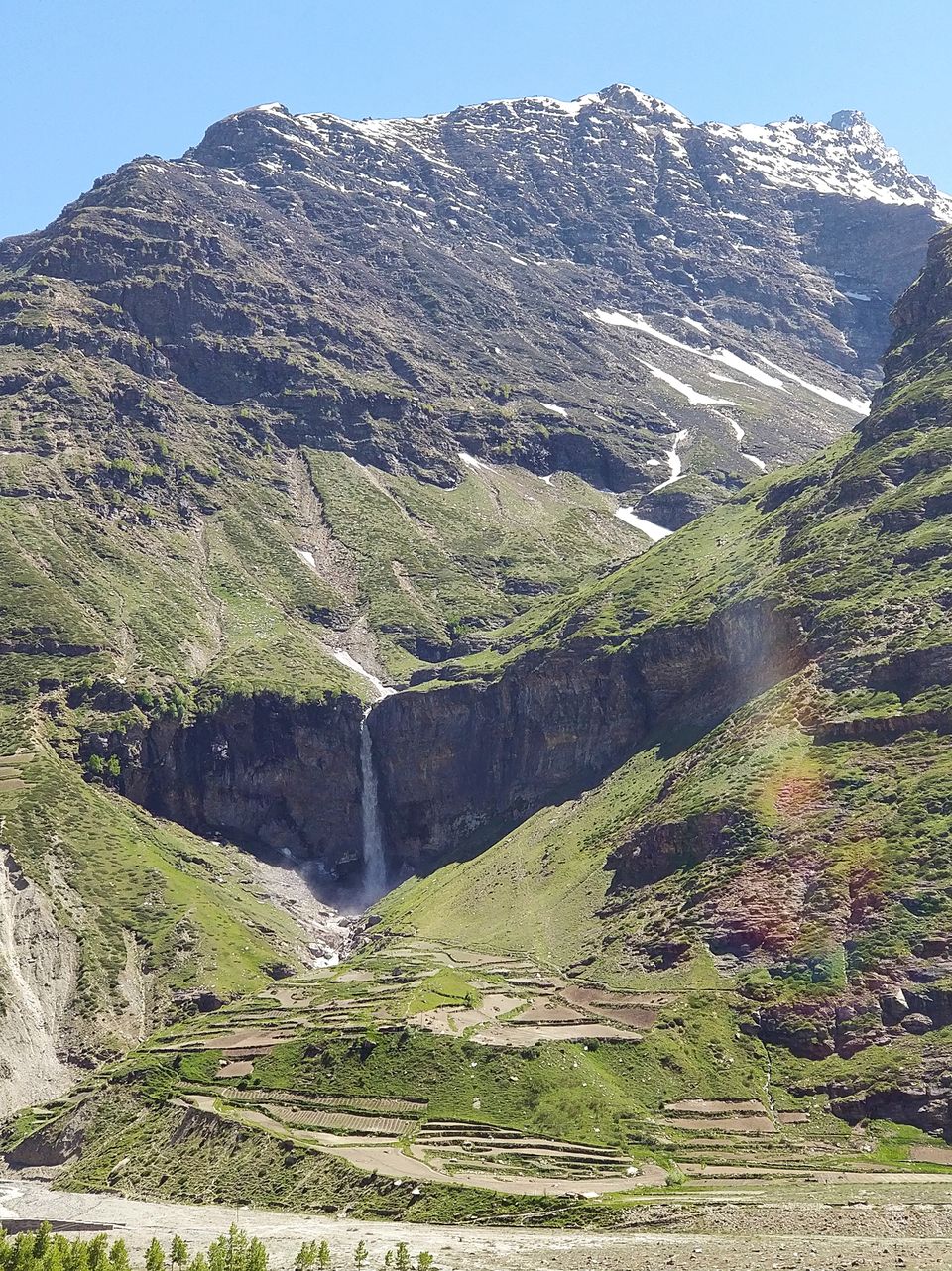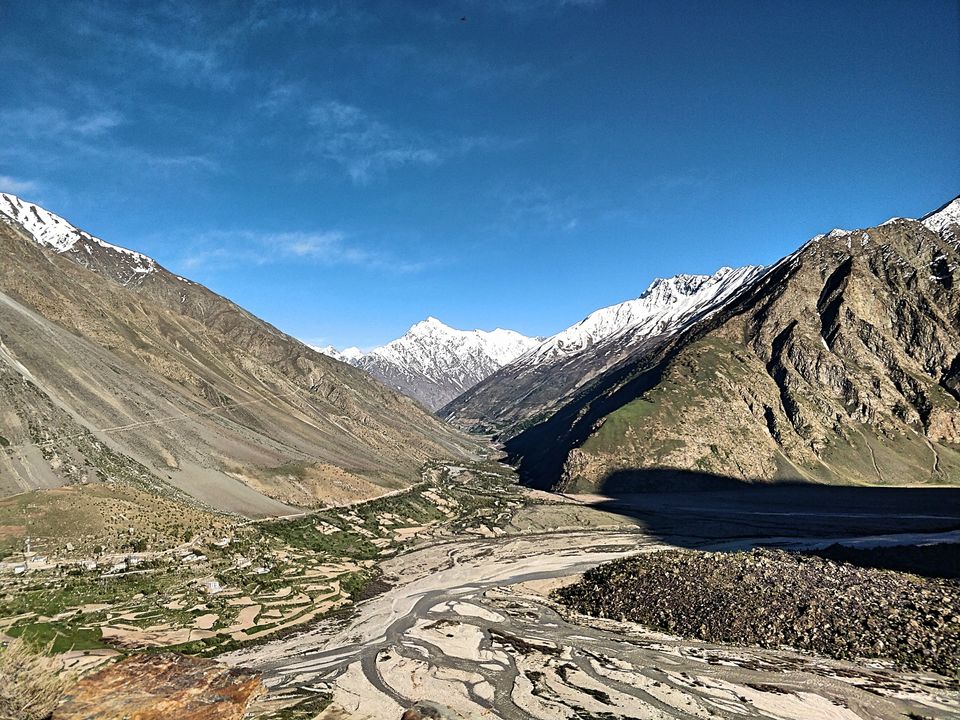 You will see less of green and more of sand, rocks and snow. After Jispa comes Deepak tal and perfectly blue lake right at the start of the Zing Zing bar, which is the climb of Barlacha la. You start seeing plenty of snow from this point onwards. After crossing couple of Nallas I got the glimpse of a frozen Suraj Taal and it was the first time I was seeing such a huge water body completely frozen. Then there were driving through huge ice wall, reminiscing of the 'Jab We Met' song, the feeling was beyond words.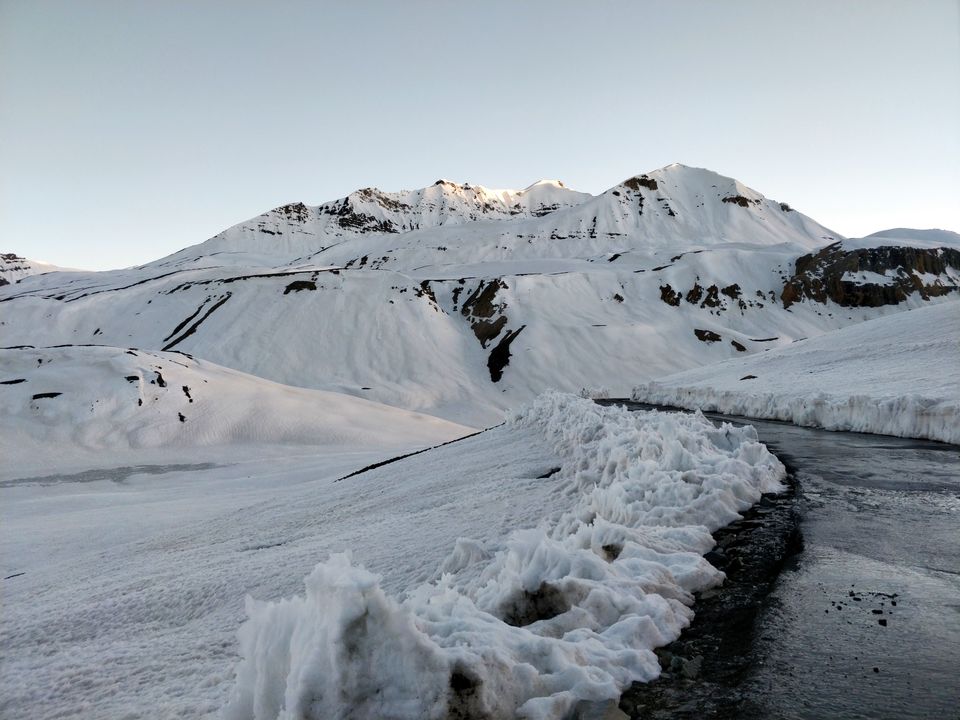 At Baralacha La you see nothing except of snow, a view to kill for, after crossing Baralacha la you reach Sarchu and it was our camp for tonight. AMS has hit all of us by the time we reach Sarchu, all we wanted was to get in our bed, but you must keep yourself hydrated and eat, then only you can fight AMS.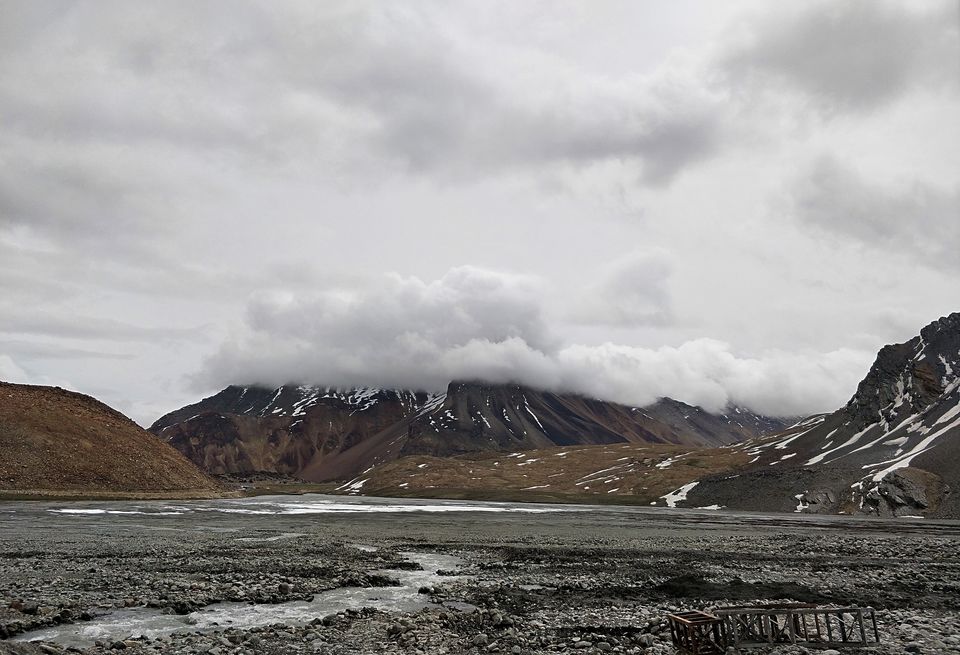 The morning brought sunshine and the AMS was gone, we had a heavy meal and continued onto the journey after clicking few pictures. Today was the day of high passes, we have to crosses three high passes including the second highest pass in the world, Tanglang La, Lachung La and Nakee La. As soon as you cross Sarchu you start climbing Gata Loops, they seem like endless loops, they are the start of the climb to Nakee La. After Nakee La we maintain a height of around 14000ft throughout the journey once we cross Nakee la and Lachung la, we reach the beautiful plateau also class Moore Plains. Endless plains with sheeps and yaks grazing, this is the most beautiful part of the Manali-Leh roadtrip, you see nothing as spectacular as this.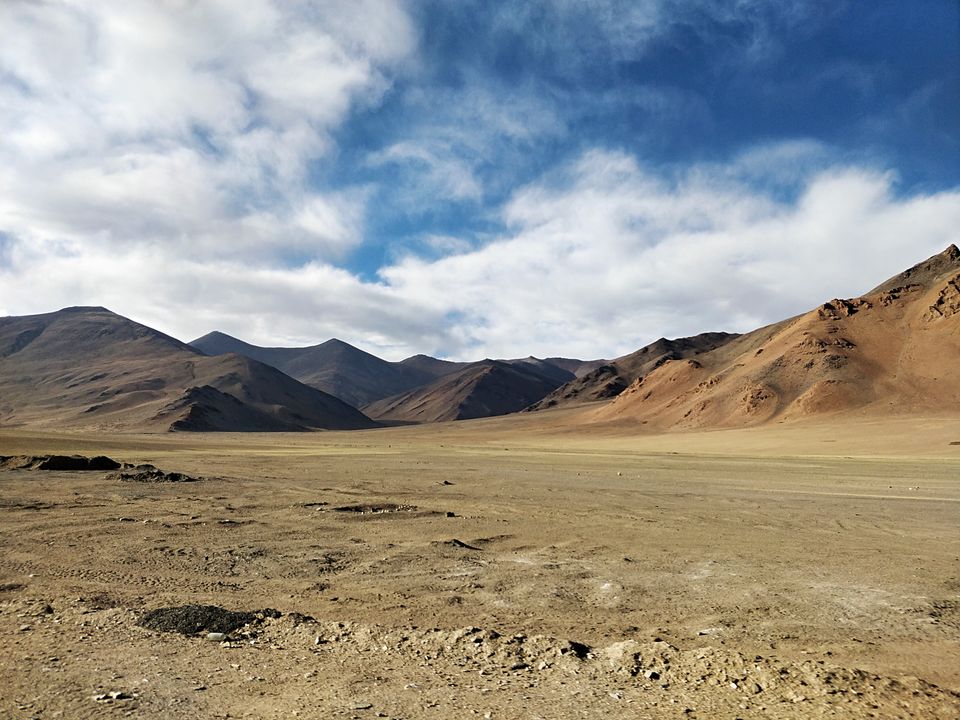 Once we crossed Moore Plains we started ascending for Tanglang La, the traces of snow are coming back, it starts to get super windy and almost everyone is feeling a little strong hit of AMS, although it wasn't as snowy as Barlacha La, but this was the world's second highest pass and once you cross this you enter Leh Territory, Upsi is first town of Leh, you get to see Gompas and Leh lifestyle all around you. The road gets in best of its condition and vegetation start showing signs of existence and you see your first Leh check post. Now you know that you are not very far away and the journey has come to its conclusion.