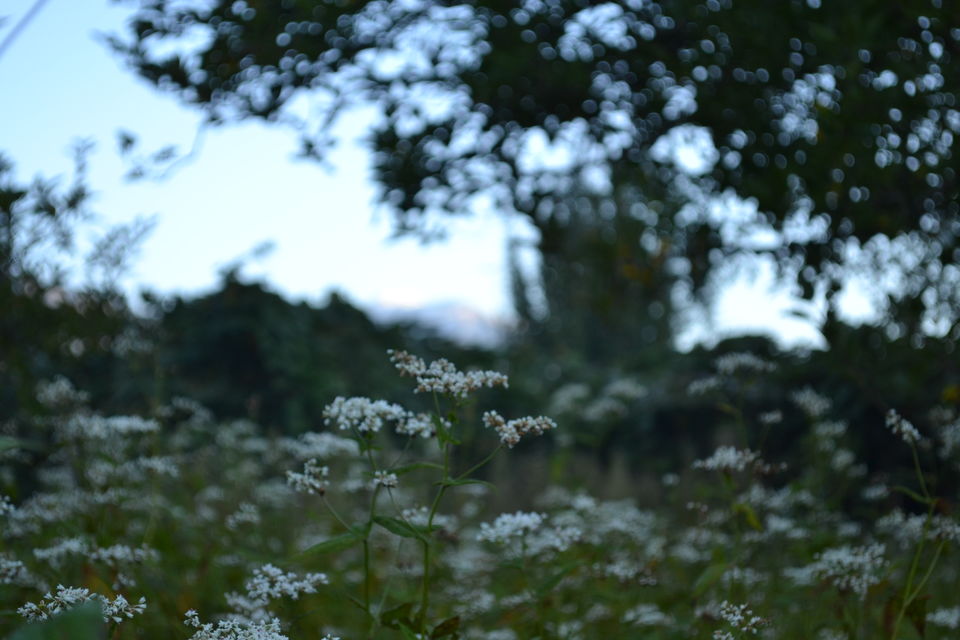 Himachal Pradesh has always been a favoured destination among travellers for a number of reasons, be it the cool weather, the friendly people or the expanse of mountains that covers this Indian state.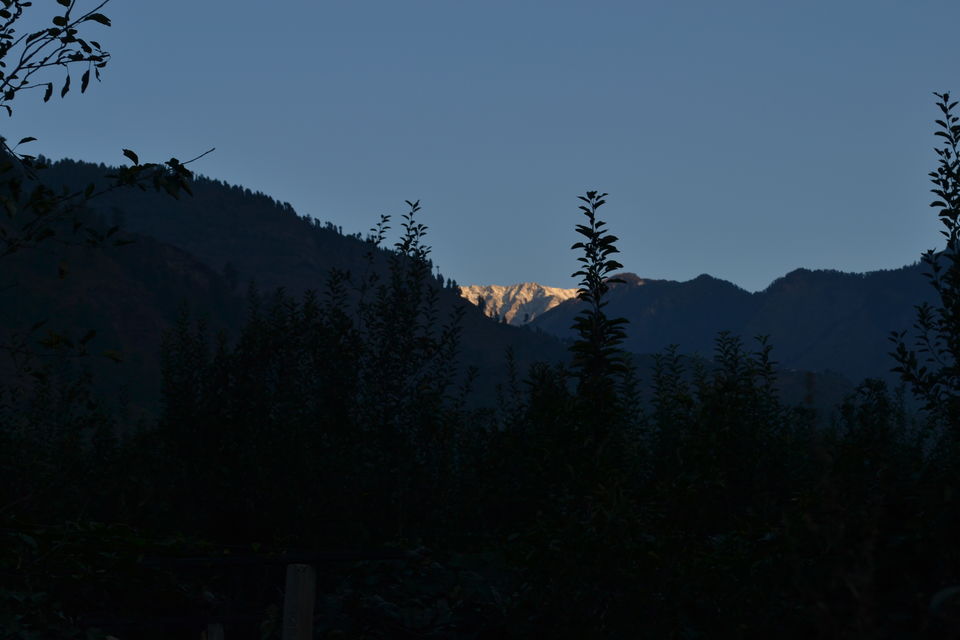 Free from tourist trappings and the noise and bustle that have come to be an intrinsic part of the more mainstream destinations within the state, Raison is a breath of fresh air - quite literally. The town is microcosmic in its existence as a reminder of the elements that define Himachal - cold rivers that gush right past the winding paths that lead deep into the hills, tiny houses with home-based weavers preparing for the cold winter, shepherds taking their sheep to graze, orchards laden with fruit to add bright colours to the hillside, quiet sunrises and quieter sunsets.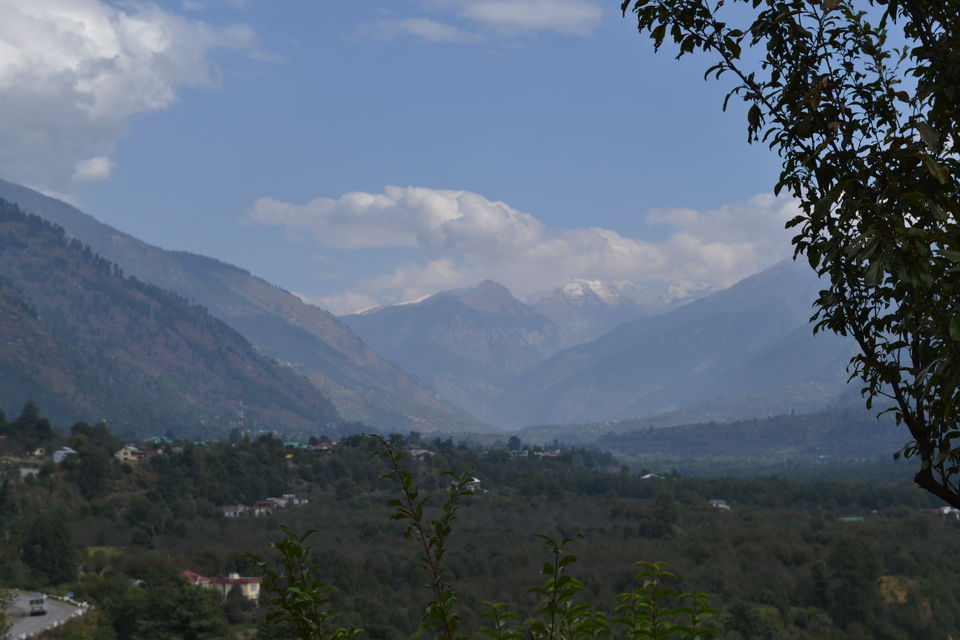 A 25km drive will take you to the famous Jana waterfall, gushing from a dizzying height through rocks and boulders, almost as though it flows from the heart of a mountain. The falls are in the midst of deodar trees and fruit orchards and while their base may host frequent travellers, a short trek up to its higher reaches will guarantee you a quiet spot to sit and enjoy an undeniably fabulous 360 degree view.
Speaking of water bodies, Himachal has its share of cool waters of rivers flowing from the freezing depths of the Himalayas, and Raison is one such place that offers easy access to the Beas river. One can walk along with river's course, or indulge in a riverside picnic and a quick dip in the icy water.
Camping sites along the riverbank have started to come up, with government supported ventures becoming popular over the years. Book a cabin or pitch a tent, sleep under the stars, wake up to the sounds of the mountains and have yourself the most peaceful time as you connect with nature in this quietly beautiful town of Raison.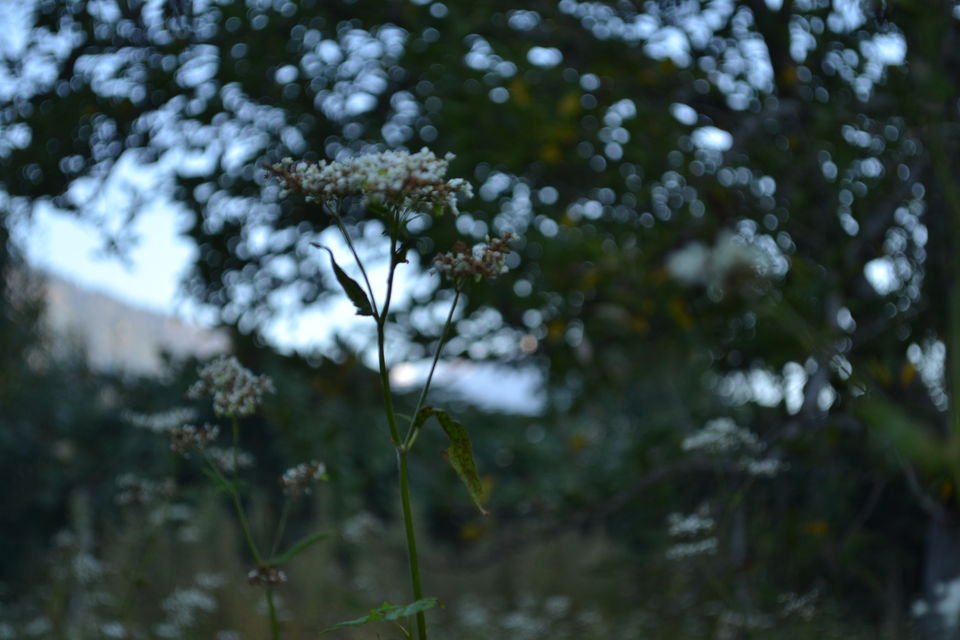 The valleys, rivers and meadows of this idyllic landscape have always been appealing to people, so much so that Himachal has been the site of one of the oldest human settlements - the Indus Valley Civilisation. Over centuries, Himachal gathered importance with trade routes crisscrossing through its landscape, leading to a mixing of cultures and ethnicity. No wonder then, that Himachal embodies a kind of diversity that is hard to compete with. Embodying this old world charm of the Himachal of yore is the tiny hill town of Raison, made up of a cluster of small Himalayan villages near Kullu.
All buses headed to Manali via Kullu cross through Raison, but it's a blink and miss kind of a place so you need to keep your eyes and ears open and get off at the right spot. You will 'hear' Raison before you see it, because the ancient Beas river flows right past the town, gushing down from its Himalayan origins at the Rohtang Pass and making its way to the plains of Punjab. The river traces the periphery of the town and gives Raison its own personal soundtrack that plays through the day and the night! There's not only music for your ears, but also some magic for your eyes at Raison. The lower altitude features of the Pir Panjal range cross through the town, with rich soil that makes the valley a perfect setting for growing fruits. Indeed, apple orchards decorate most of the hills of Raison adding a splash of red to its green cover.
Things to Do
While a place like Raison does not necessarily require a definite list of things to do by virtue of its peaceful, let-time-come-to-a-standstill vibe, there are some things that you must indulge in during your visit here.
Local Weavers and 'Pattu'
While establishments at Kullu and Manali churn out Himachali shawls and stoles, the old-school practice of weaving a 'pattu' on a traditional wooden handlooms kept within the household has been kept alive in Raison. A 'pattu' is a thick woollen shawl with patterns of cultural motifs. Most of the rural houses in Raison have at least one such vintage handloom that caters to the family's winter needs. Older women of the community can often be spotted basking in the sun as their fingers magically move the loom and the threads to create a 'pattu'. Stay awhile and chat with them and learn more about this slowly dying craft that has been passed down from generation to generation among the hill people of Himachal. Produced mostly in small numbers, you might get a chance to purchase this item should there be an abundance of this in one of the households - try your luck!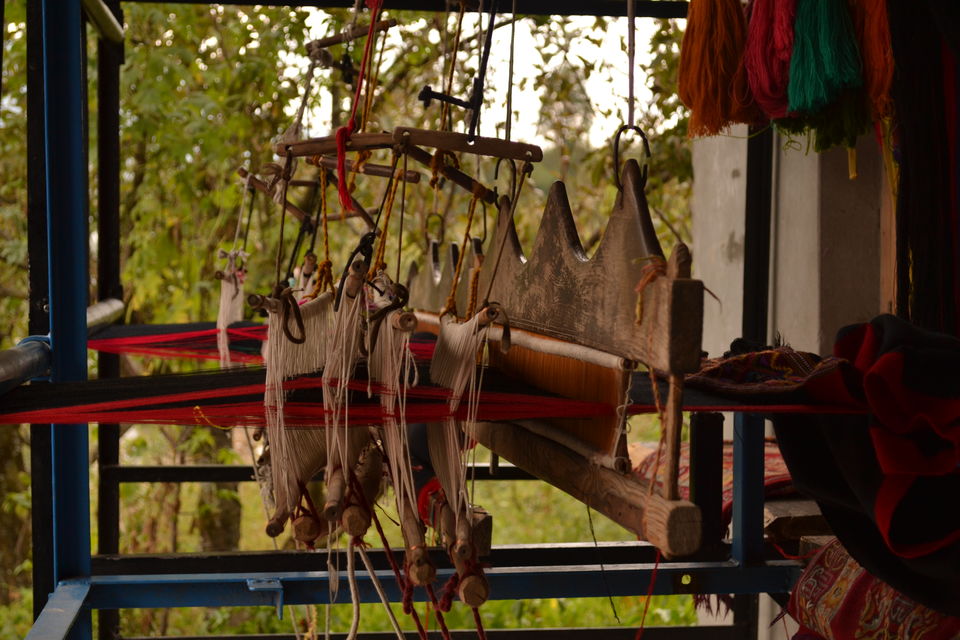 Shepherd for a day!
Raison is an important route for local people and sheep alike! During the start of the summer, shepherds of the Kullu valley can be seen walking their sheep to the meadows of the Himalayas beyond Raison. When winter begins to draw near, the same shepherds once again pass through Raison to get their animals to warmers regions and get comfortable before the biting cold sets in. The gentle slopes and the riverbank at Raison make it an important location for shepherds, where there are designated resting spots for the animals. If you're visiting the town at the right time, you will get to test your potential as a shepherd for a day as you follow the herd and learn a lesson or two about raising sheep!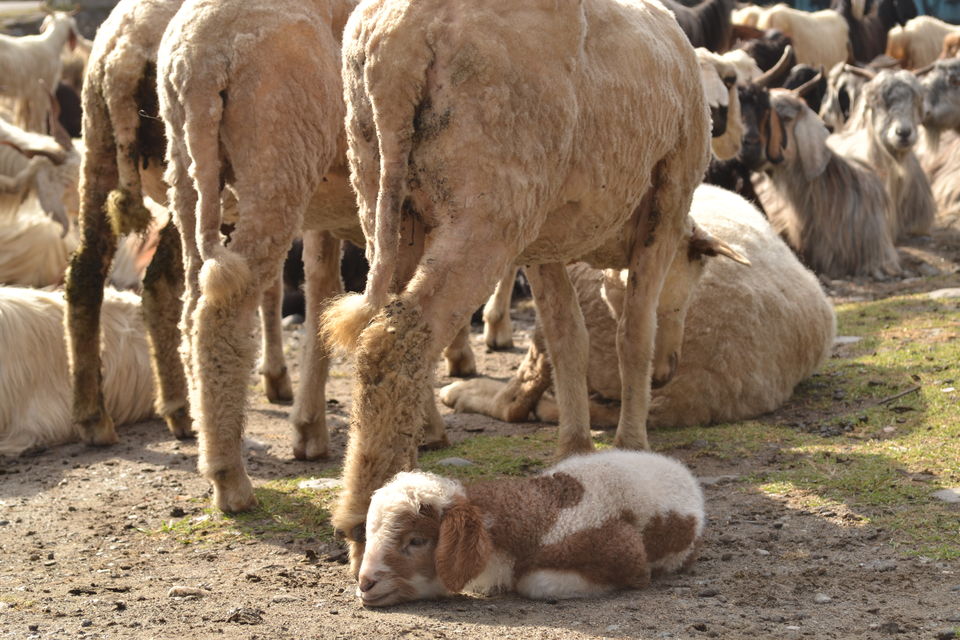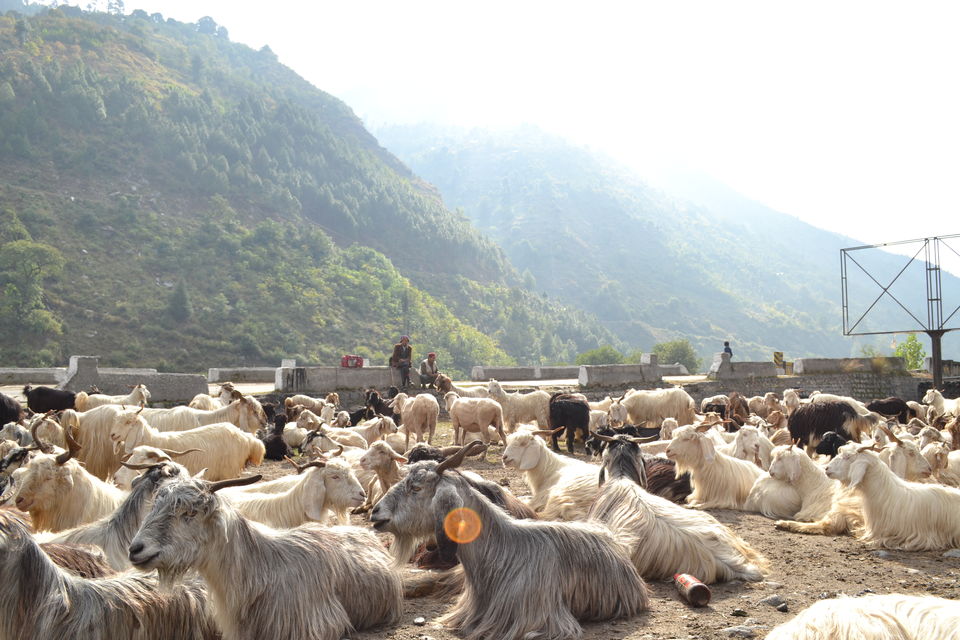 Apple picking in Raison
Apples are the primary fruit grown in and around Raison. While most orchards are private properties that do not welcome trespassers, several establishments have started to open up to tourists as homestays. Johnson's Orchards and Our Place Himalayas are two such options where you can actually stay at a property surrounded by fruit orchards. If you're around during harvest season, you can watch as the fruits and plucked and packed and made ready for selling at the 'mandi'. Better yet, you can pitch in and get your hands dirty!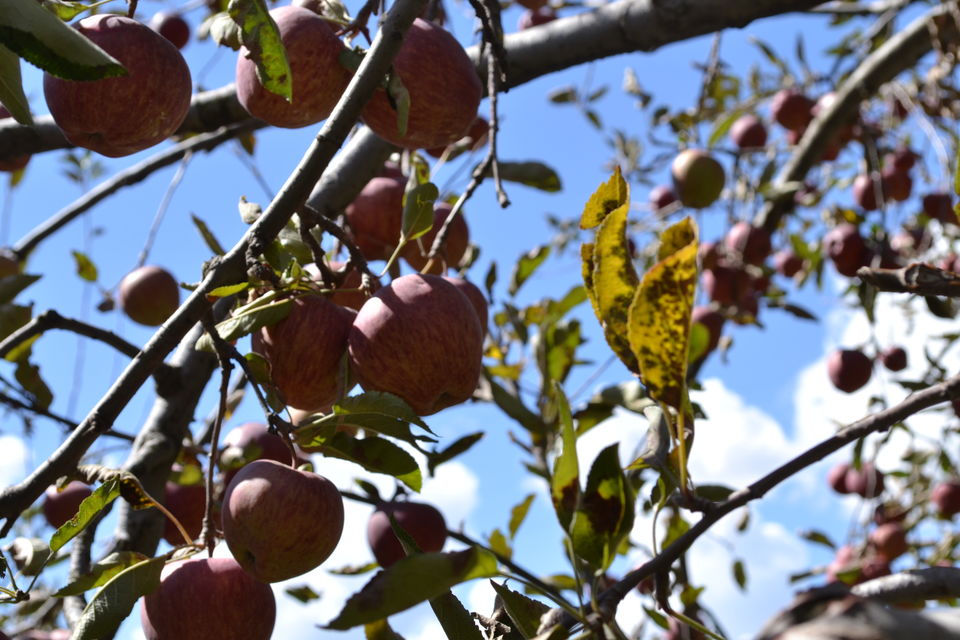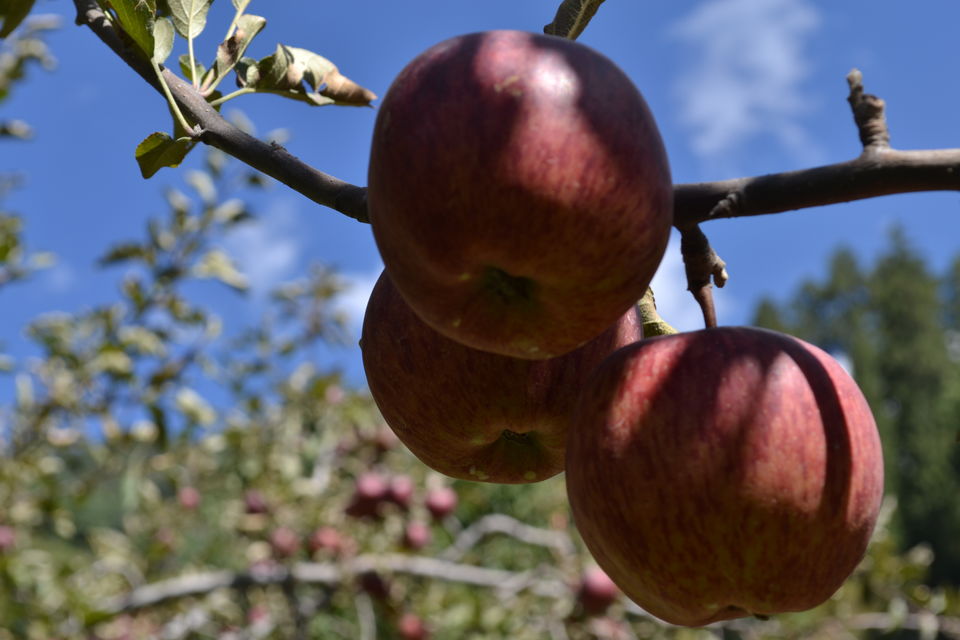 How To Reach
By Air - The nearest air accessibility is at Kullu-Manali airport, situated 25 km away from Raison.
By Bus - Most government and private buses of the area cross the stretch between Kullu and Manali and go via Raison. The town is 15 km beyond Kullu and 25 km short of Manali.
By Rail - Though not the preferred mode of transport while travelling to Himachal, Raison can be approached via the Kangra Valley Railway network, with Joginder Nagar Railway Station providing the nearest rail access. The station is 140 km away from Raison and not the most feasible transport option.