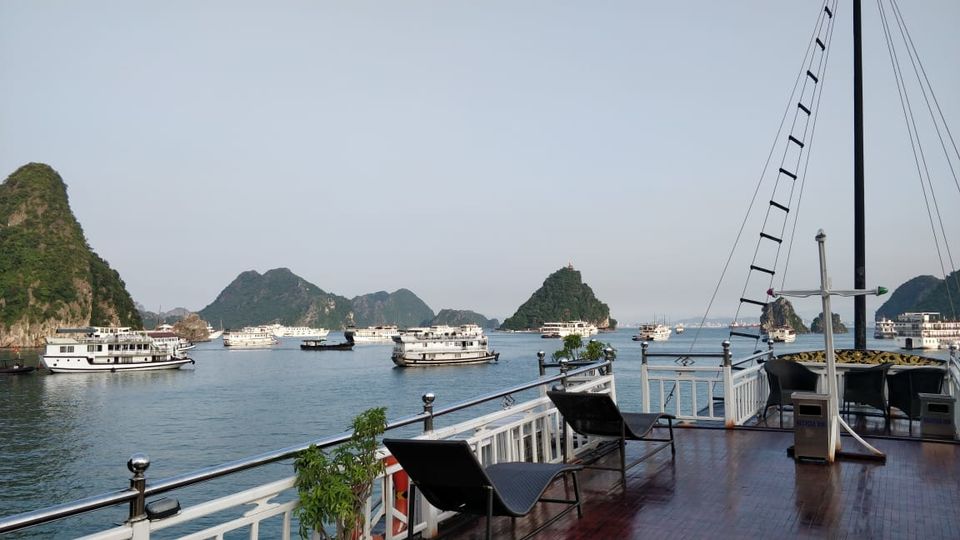 Some incidents in life, really break you. Makes you doubt yourself. Leaves you second-guessing every decision you make, and seek approval from peers on every small step. It happened to me too. Things which I previously did with ease and passion now seemed difficult and irksome. I wanted to break out of this. I needed to! And so, I decided to take on something formidable, something I wouldn't have done otherwise.
Southeast Asia, well known for it's pristine beaches, mouth-watering cuisine and that feeling of being an instant millionaire! ( 1 INR = 328 VND ). A region that's been on my mind for quite sometime, but did not have the nerve to visit. I knew that the time had come and set off!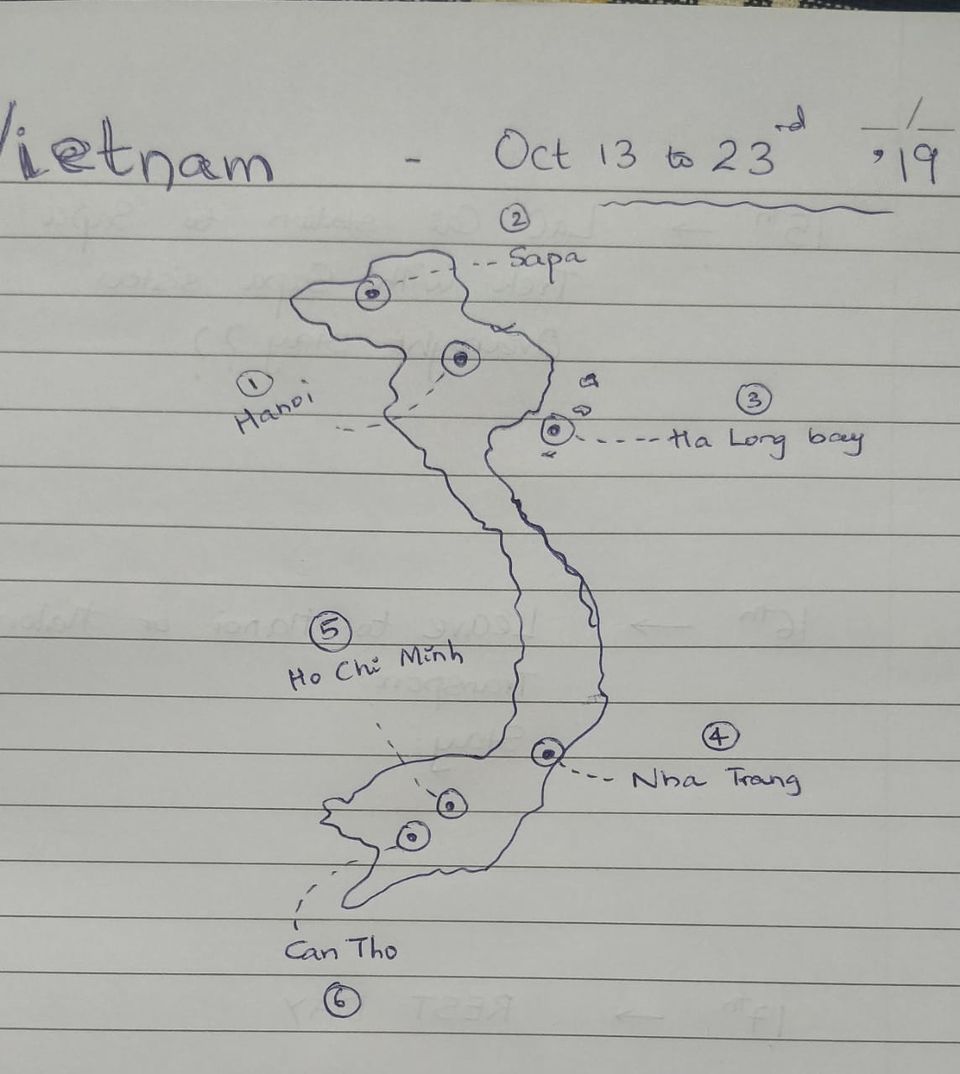 The language barrier hit me and hit me hard as soon as I reached Hanoi. The immigration officer was an arrogant chap who was anything but helpful. He muttered something in Vietnamese and shooed me away to the adjacent counter. An equally disinterested officer stood there as well, who snatched my passport and e-visa from me and called the next person in line without telling me what's next. Instead of the excitement and rush of a new destination, it was a sort of fear and trepidation that I experienced while waiting for my passport to be stamped. The ordeal finally came to end when I saw my photo and details on the screen displayed in front of me and was handed over my passport, now stamped with the Vietnam visa!
My hostel was right in the middle of the backpacker's street in Old Quarter. The street was packed with tourists and bustling with activity! Being the weekend, vehicles were banned here which was a huge relief in the otherwise motor-bike filled alleys. I could sense a lot of happiness and freedom here. People sat on small plastic stools by the street, sipping on freshly brewed beer ( you will really appreciate a cold one in that humidity! ) and digging their chopsticks into a bowl of pho or carefully picking up pieces of meat from the live barbecue on each table.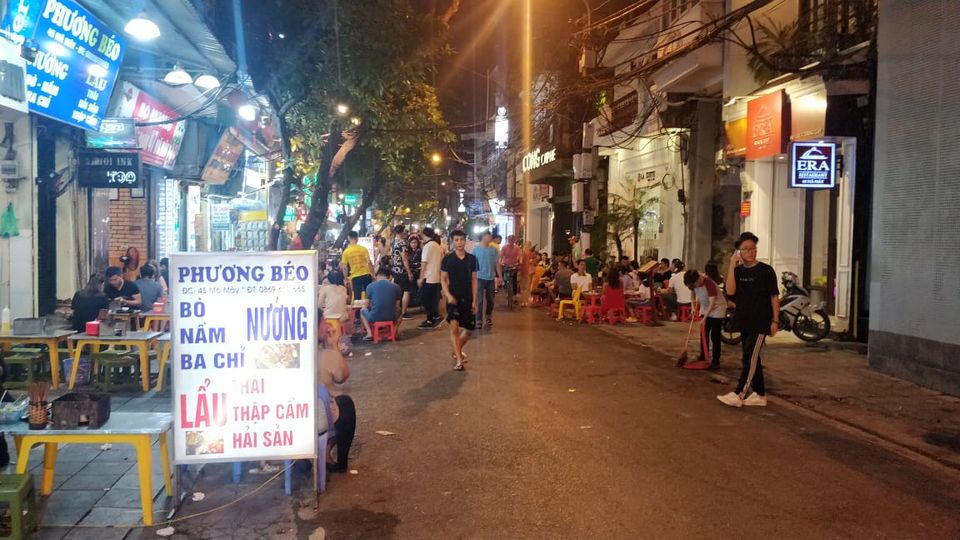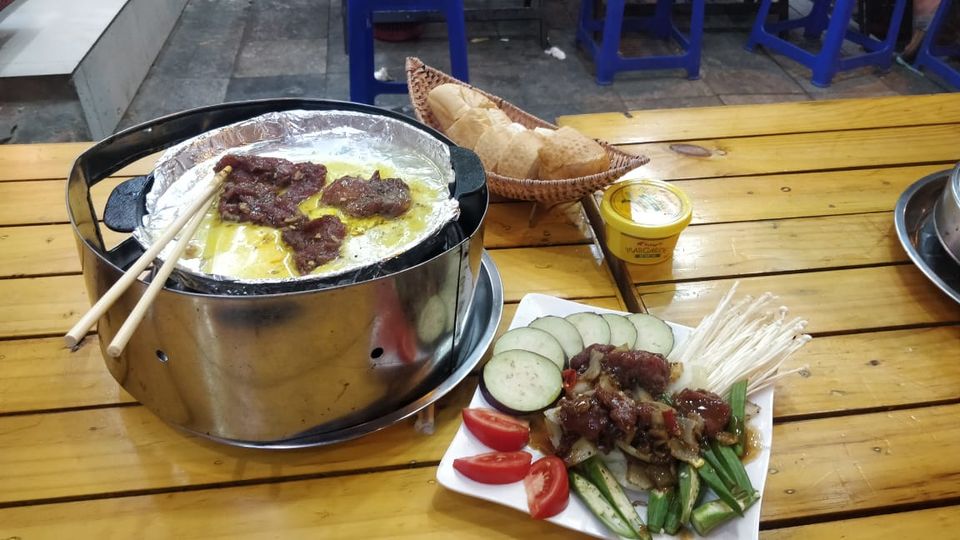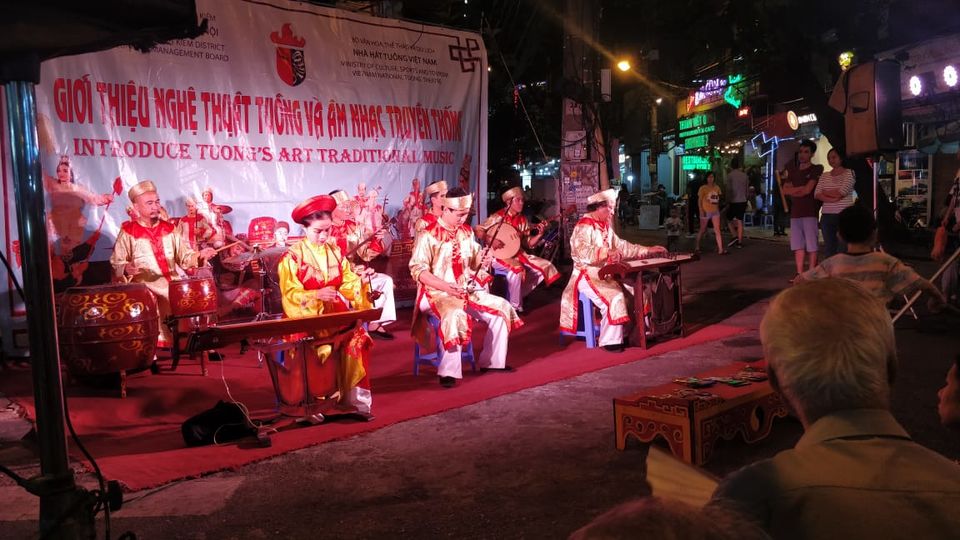 Day starts quite early in Vietnam. The streets come alive by 7am itself! My stops for the day were Hoan Kiem Lake, St. Joseph's Cathedral, Dong Xuan market and Giang Cafe where I tried the famous egg coffee, a creamy concoction of condensed milk and coffee. It's served both hot or ice (as they call it)! I had the ice version and savoured every sip of it. A visit to Giang Cafe is a must when in Hanoi!
That evening, I boarded the train from Hanoi and left for Sapa, a small mountain town close to the Chinese border.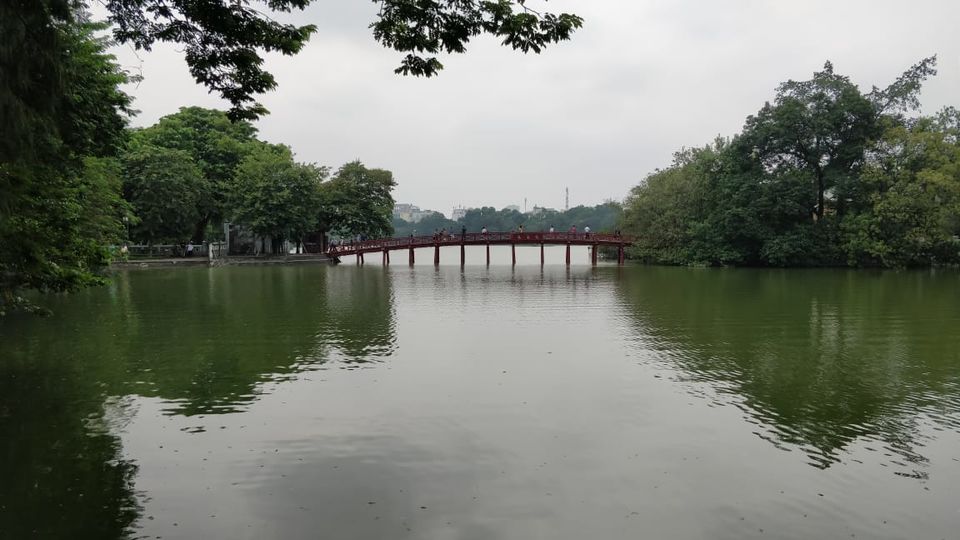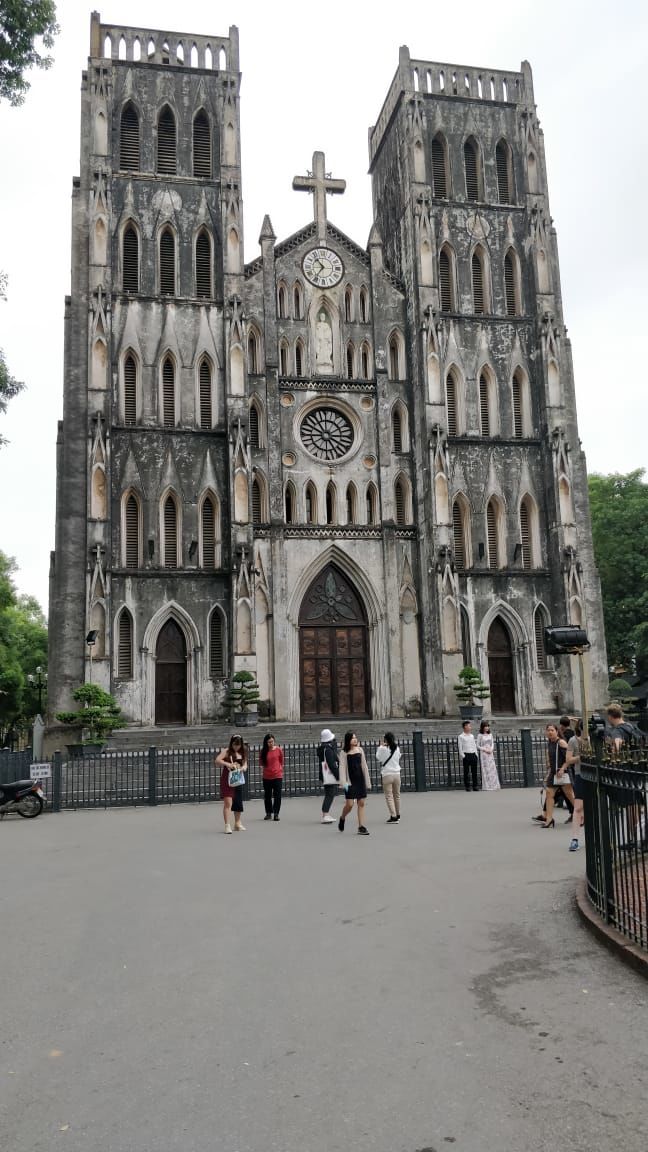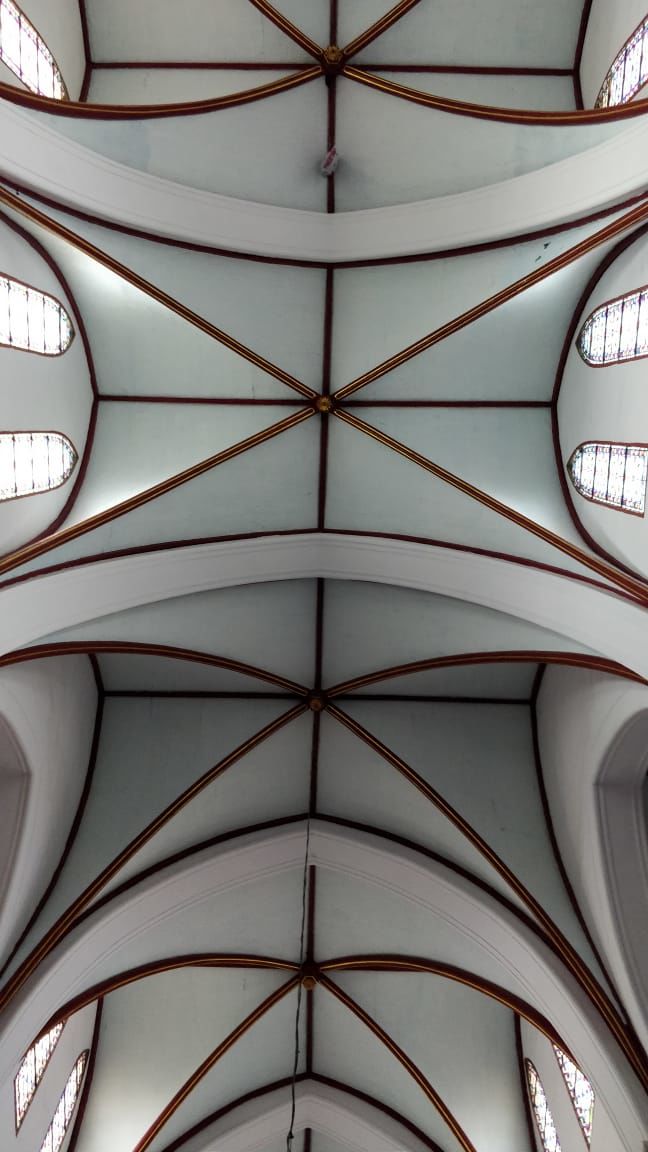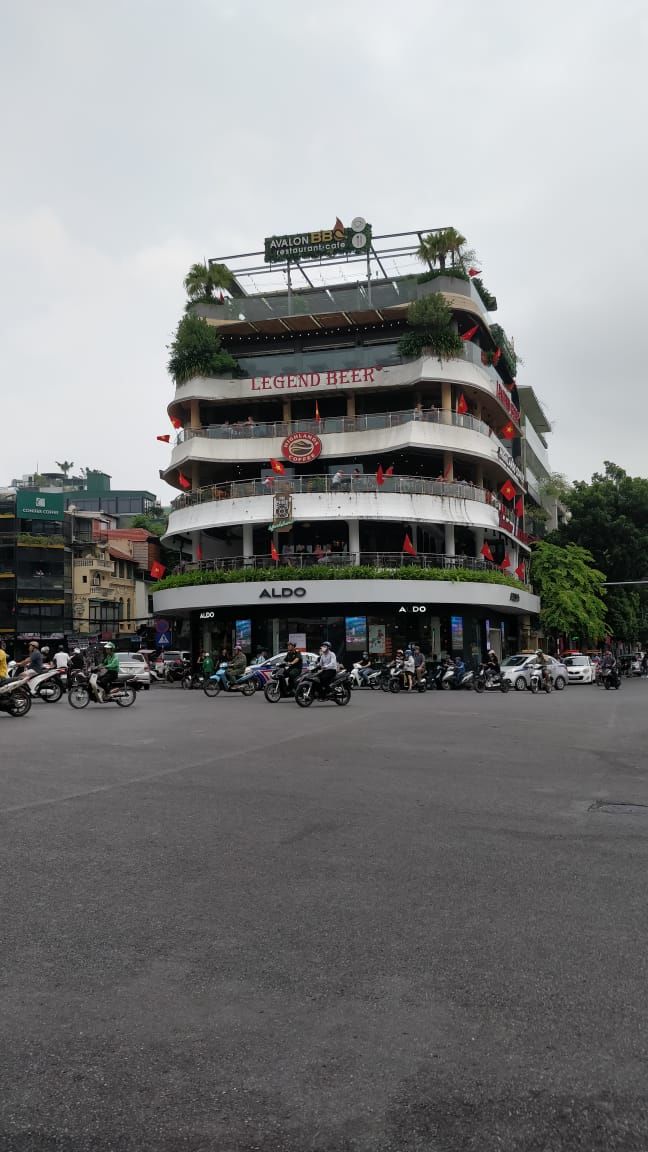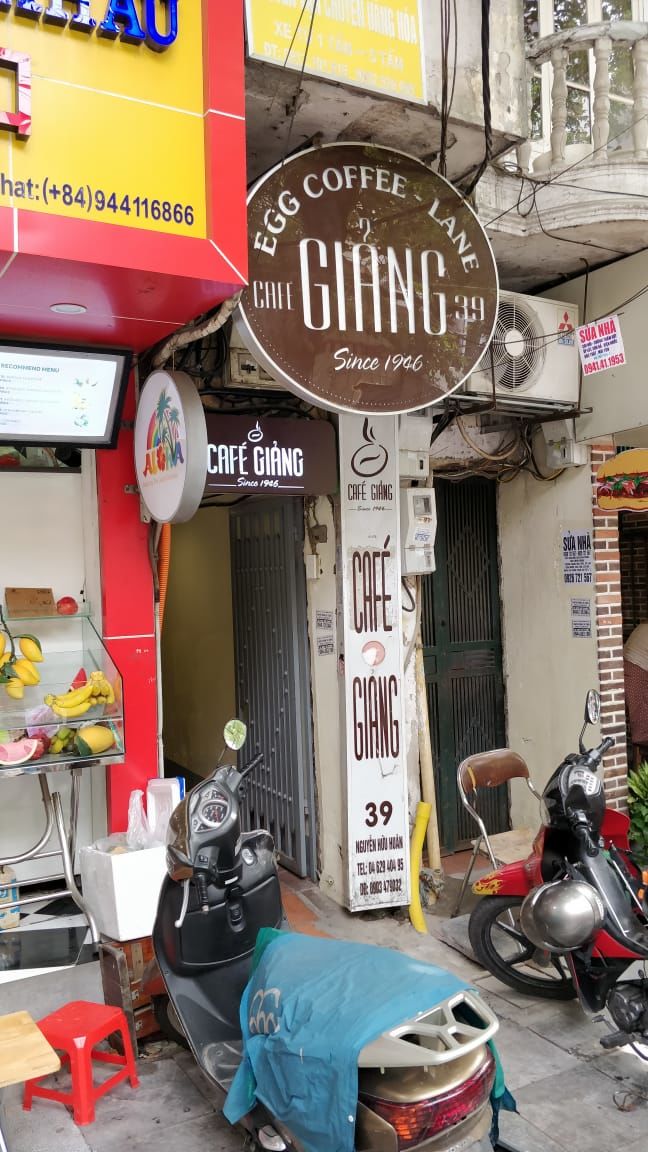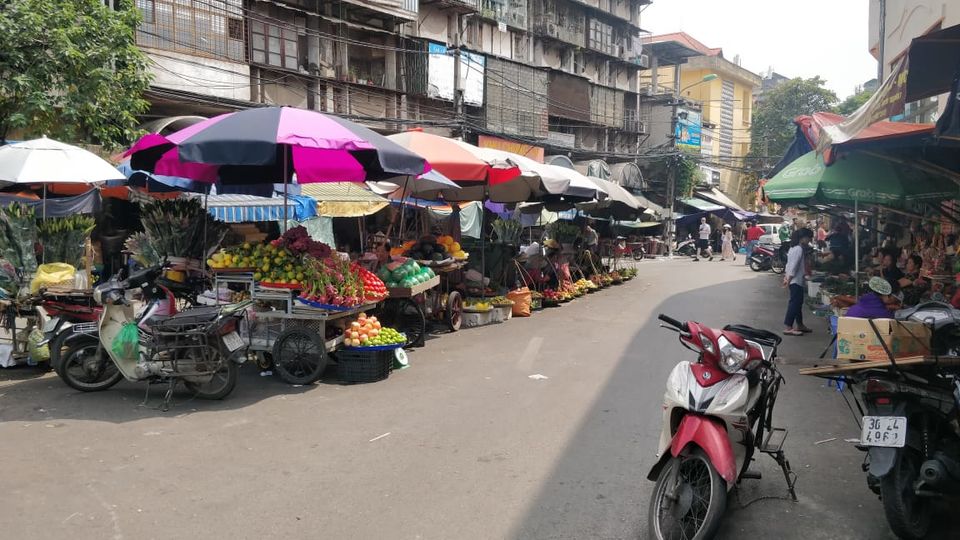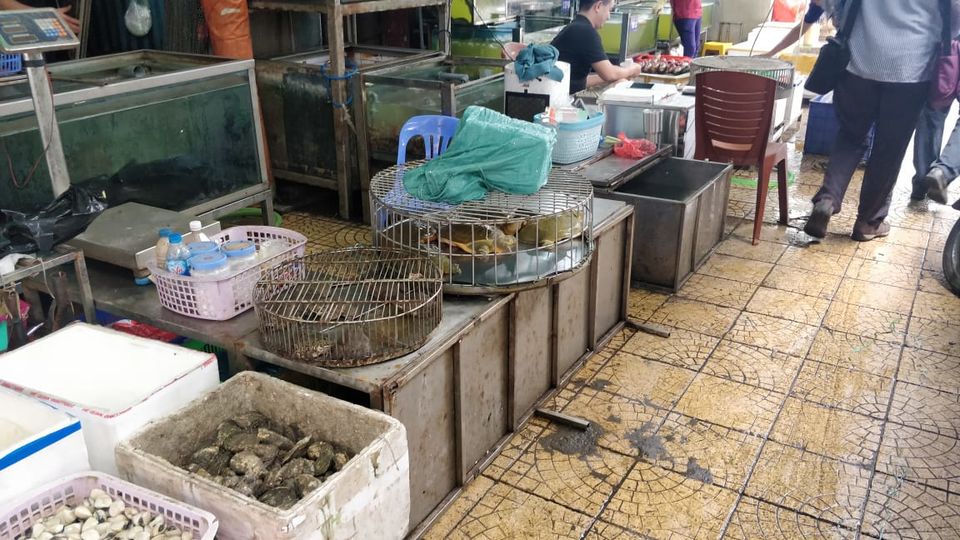 Day 3 started off on a very interesting note. I was woken up by a guard at 5am, who was holding a golden ring pointed at me. With a stern voice, he told me something in Vietnamese. ( Not quite the morning I was wishing for when on vacation! ). Still half asleep, it took me a while to get a hold of the situation. I noticed the ring and told him that it was not mine. But he did not seem to understand at all and kept talking to me in his language. With a mixture of sign language and google translate, I eventually conveyed that it was not my ring and asked him to keep it!
Sapa welcomed me with a slight drizzle and a wave of soothing, cold breeze. Right in the centre stood the conspicuous Sapa Station which is the starting point for the train to the cable car station. I had pre booked a trek with Sapa Sisters, so I headed straight to their office. After a small briefing about the trek route and meeting the rest of the group, we set off.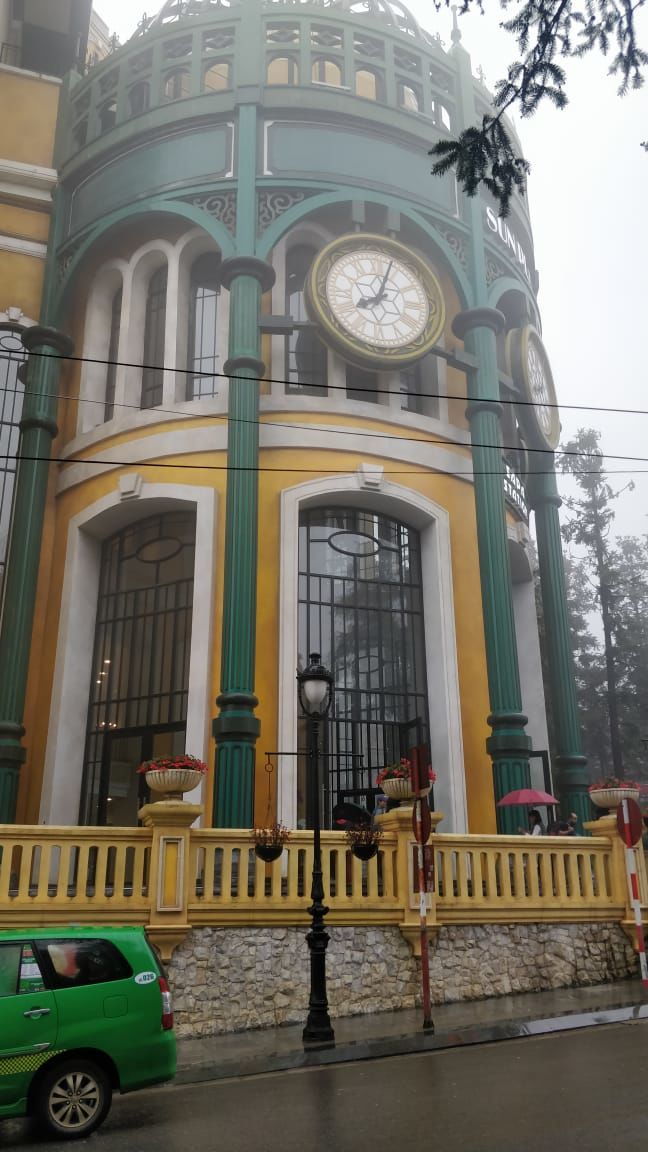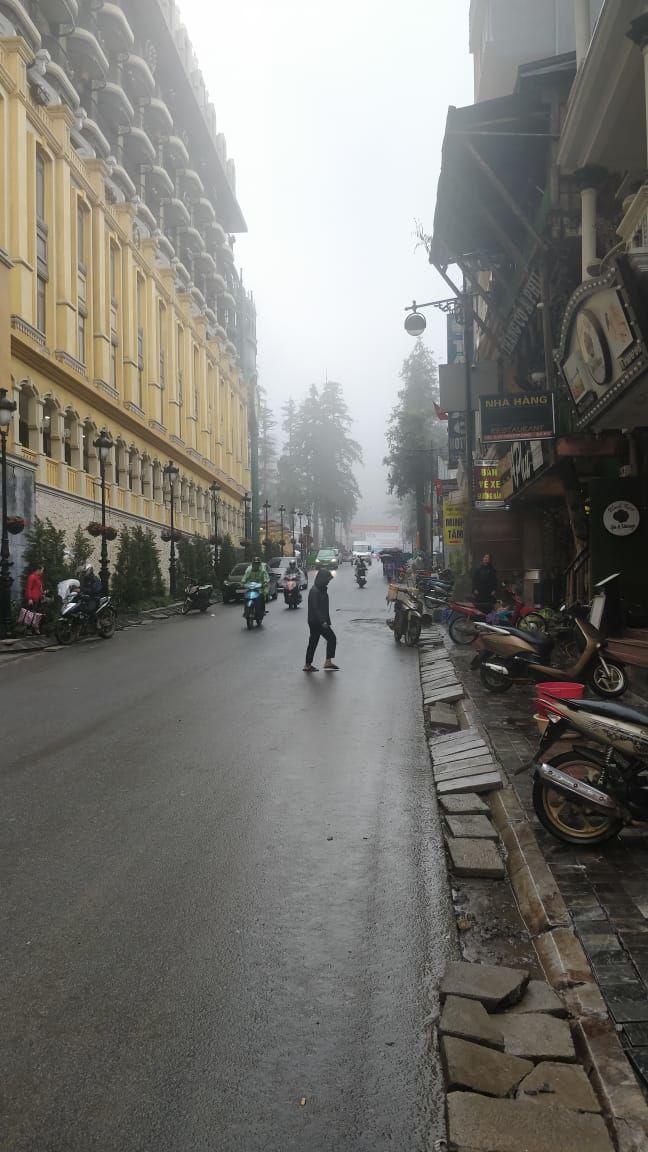 My guide Dinh, was a repository of information! She was very patient and always had an answer to the constant questions I threw at her. We slowly left behind the town, it's people and it's pretty french buildings and made way to a much quieter side of Sapa. With every passing kilometer, Sapa showed me more and more of her awe-inspiring natural beauty.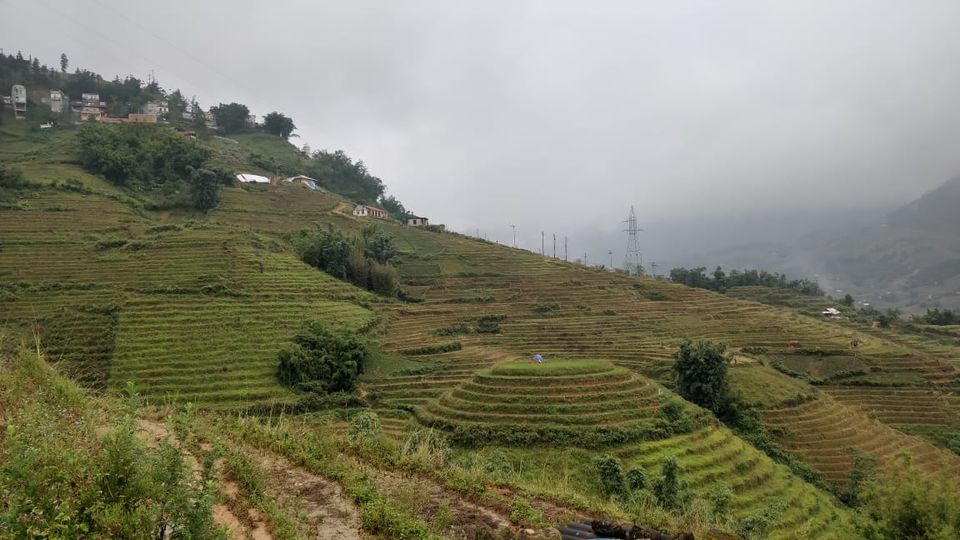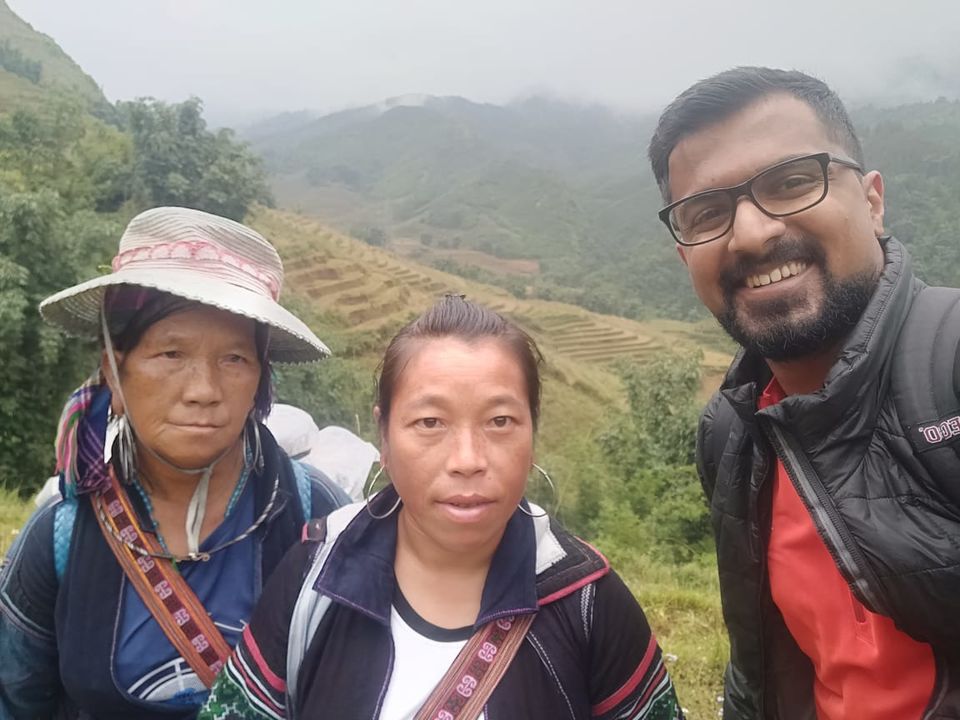 We reached the home-stay by around 3pm and had the rest of the evening to relax. The place offered a beautiful, unhindered view of the mountain ranges. Sitting there, watching the clouds slowly encompass the valley and the tiny lights making their way through the winding roads at some distance from me, I was reminded of the many times I had been to Ooty. It was a very similar setting. There was one particular memory that flashed in my mind stronger than the others and it led to this intense feeling of loneliness and took me to a state of trance! I was brought back into wakefulness by the loud cry of the hostess who summoned us all for dinner.
Dinner was quite an experience for me. Sitting at the table with 14 other foreigners, all well mannered and very well spoken. I was quite nervous to be honest. To add to my misery, they were SO quiet while chewing! I have no clue how I made it through that dinner and could hardly eat anything!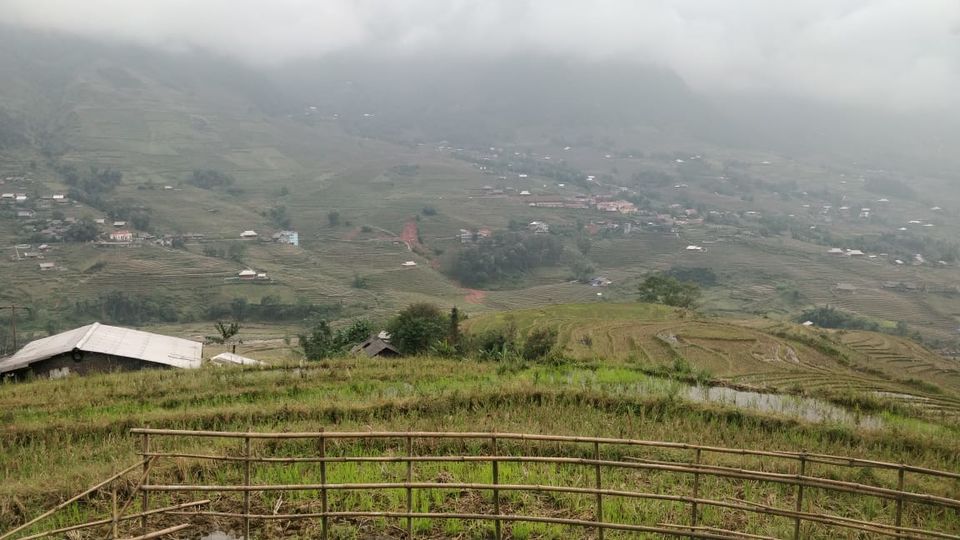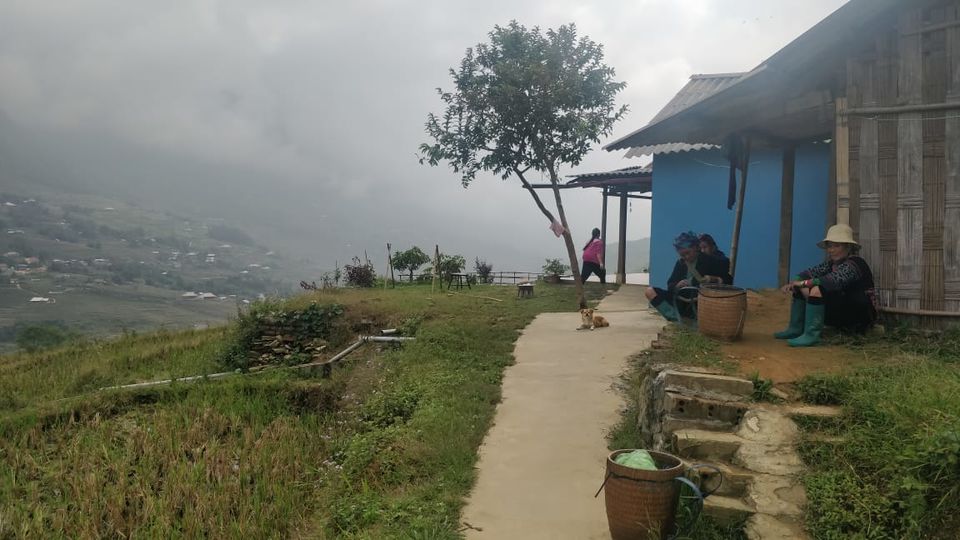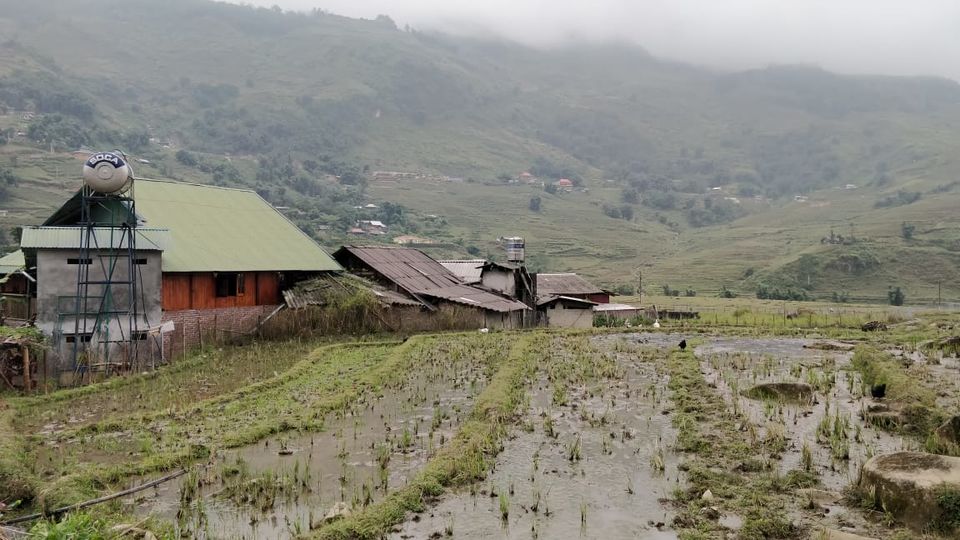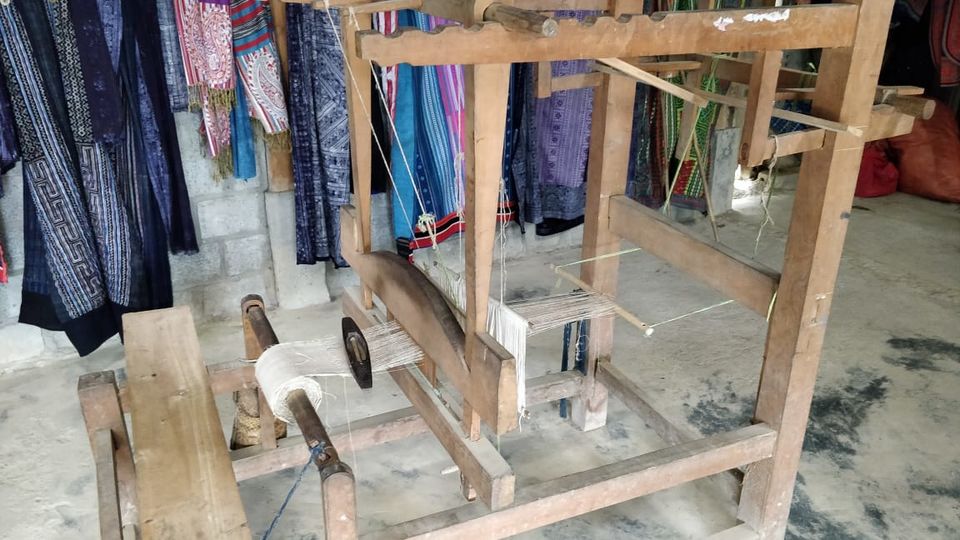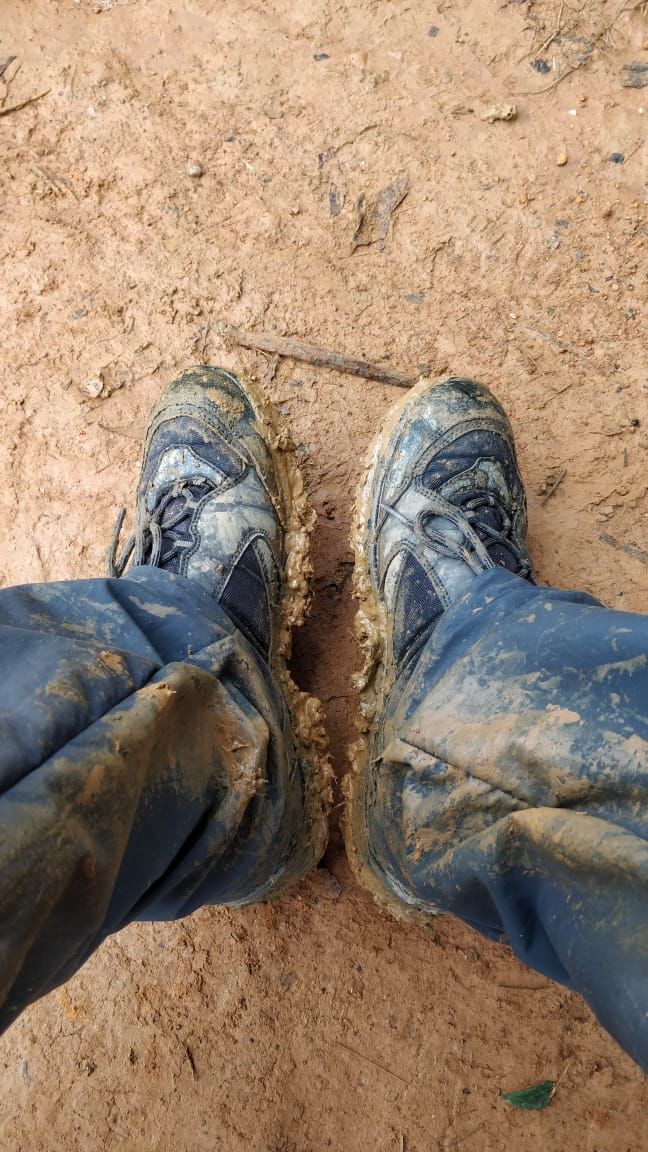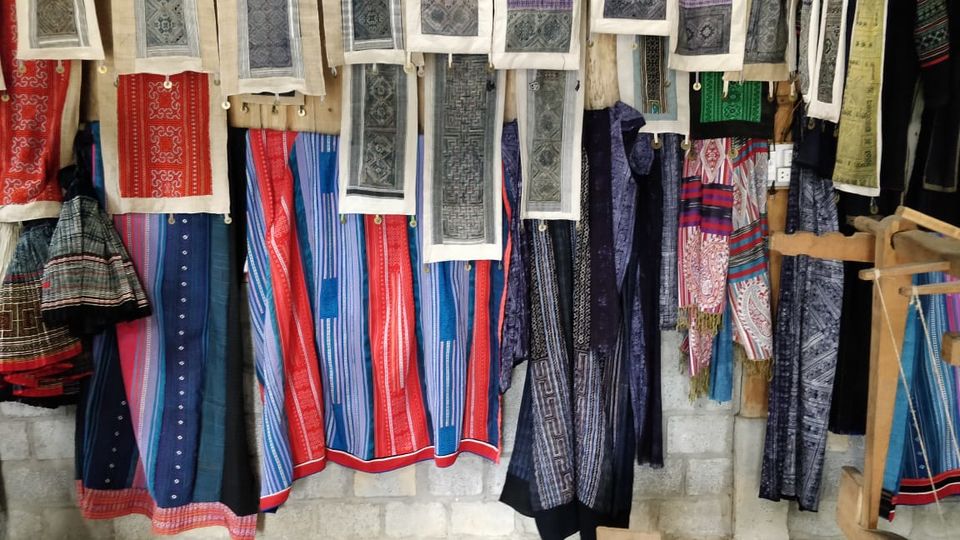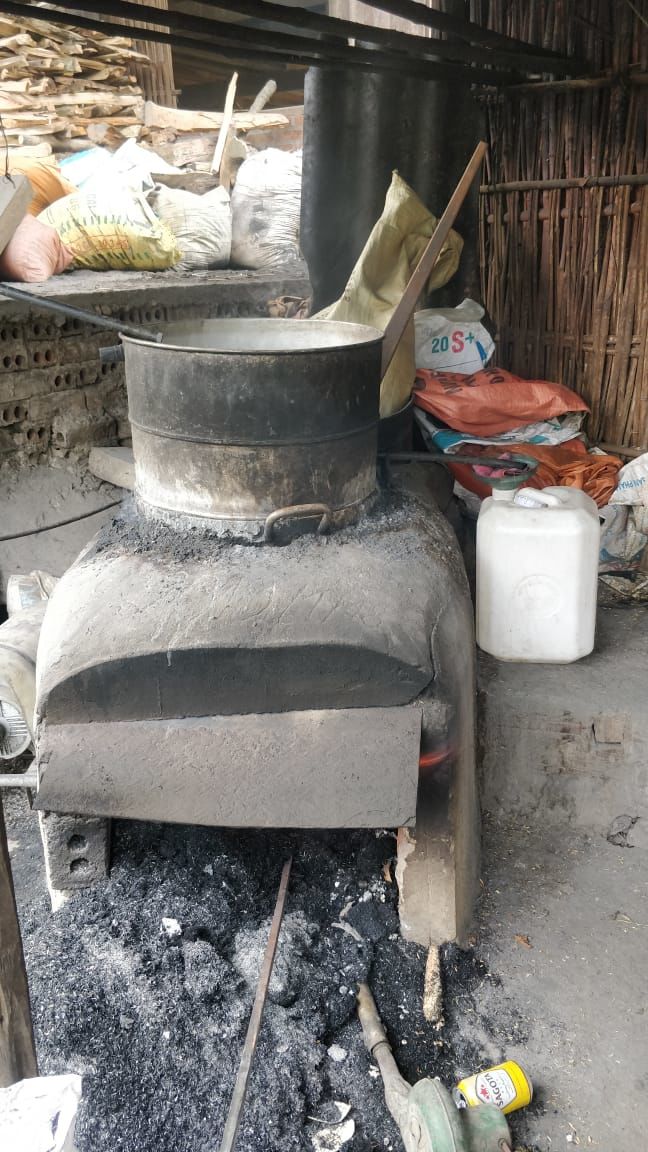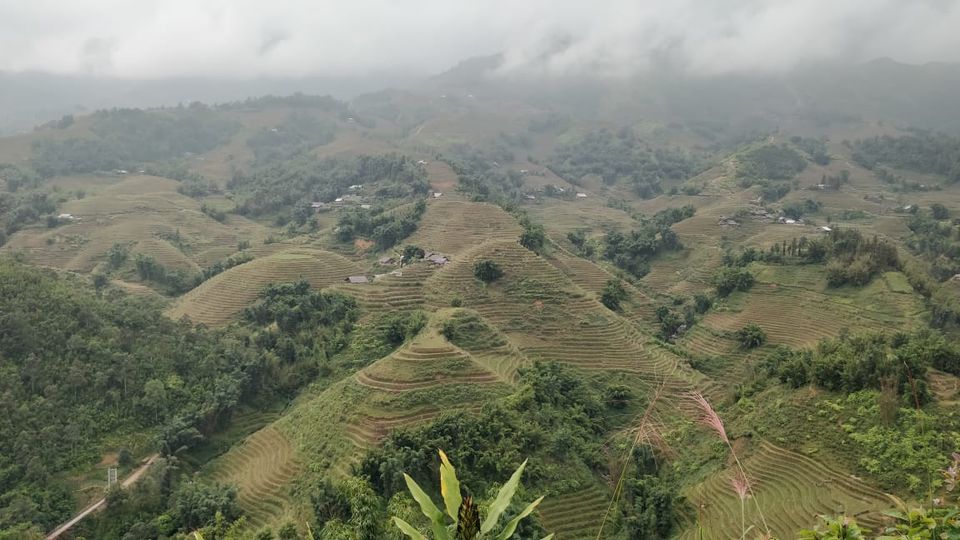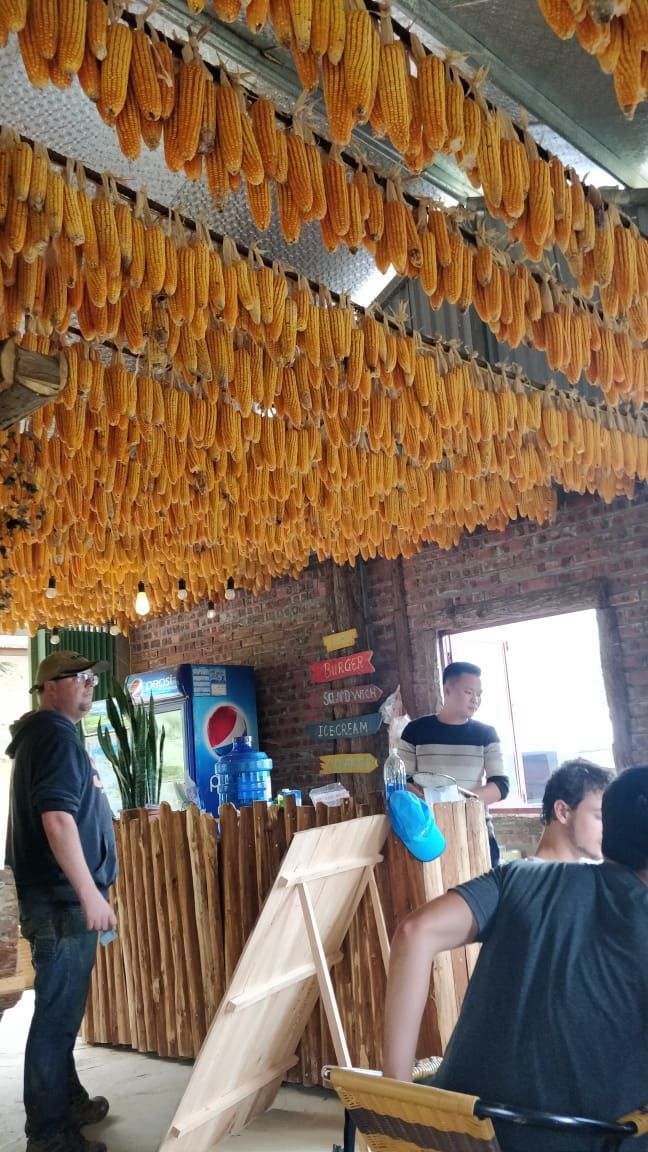 It was a beautiful morning. Rays of sunlight were now piercing through the cloud cover, coercing them away in different directions. It was one of those places where I could just sit peacefully, soaking in nature at it's fullest. Every time I go somewhere, I get the feeling that it is the best view I've ever seen. But with each passing trip, the views just keep getting better!
The second day of trek was pretty tricky. Trekking downhill is difficult on it's own. To add to my problems, the slopes were filled with slush and every step I took was just skimming over the muddy incline. I had a pretty scary fall. Rolled over quite a few times and if it wasn't for some bushes along the way, I would've made this 1 hour down trek, a 5 minute affair.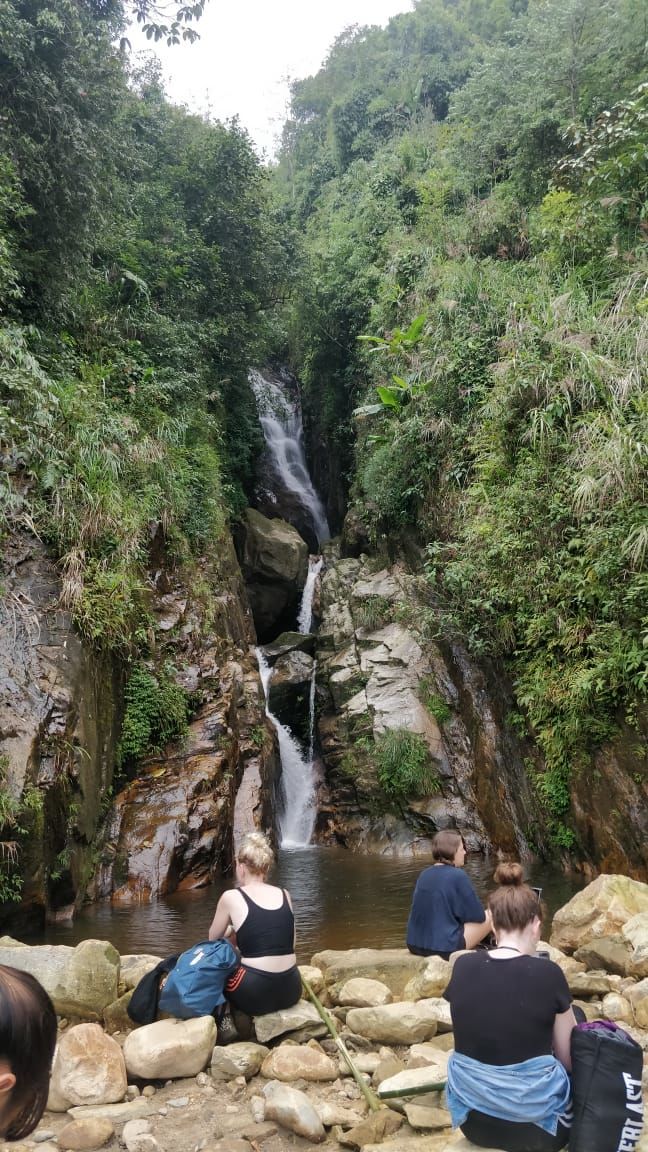 Completing the trek made me happy. There was a sudden rush of energy when I reached the final point. I could not explain it, but was REALLY happy. Not sure if it was because of the trek in itself or that I made it back to flat lands, unscathed.
I'm leaving this pretty town with a lot of memories. The interesting conversation with Christeen during the ride to Sapa, getting accustomed to making conversations with foreigners, feeling weird at times during the trek and at the home-stay as I was the only solo traveller, the "pressure dinner" during which I could hardly eat, the insanely tricky trek back down and having a near fatal fall. Sheesh! That's a lot for a 1 night 2 day trek! But ask me if I enjoyed it? Hell Yeah!
The hotel check-in was only at 2pm, which meant that I had a lot of time to kill. Visited the Ho Chi Minh mausoleum first. This is where an embalmed body of the founding leader of Vietnam, Ho Chi Minh, is kept. It ridiculed me that so much money was being spent to keep a dead person's body intact when majority of the country was still struggling economically. But then, I was reminded that things are not too different back home in India where we spend lavishly on some statues!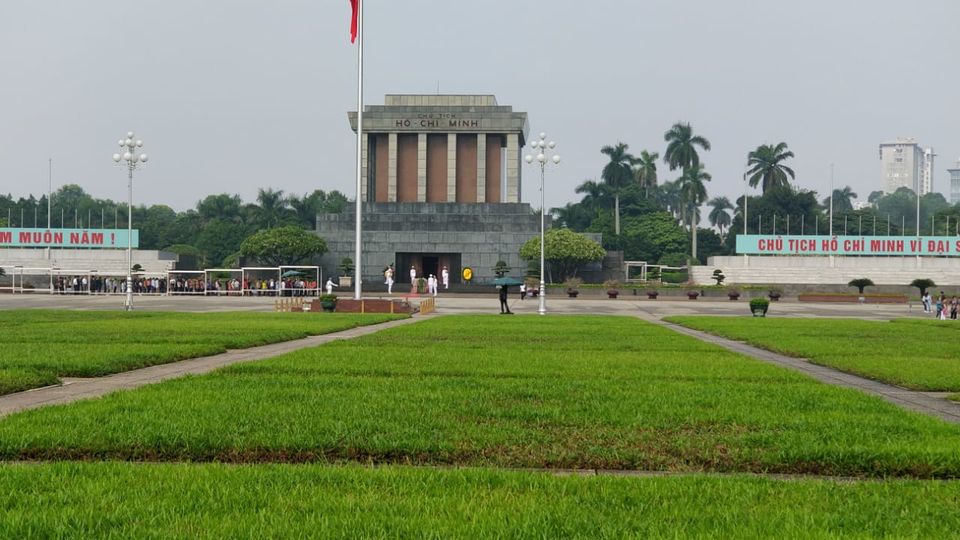 I was now quite tired after all the walking around. Decided to hop onto a motorbike taxi this time! There was a definite change in my confidence now. If I was scared, confused, not making eye contact with the locals, during my initial days, I was at ease now. Smiling at every passing person and willing to make conversations with those who would.
My next stop was Hoa Lo prison. Walking through those walls reminded me of the time I had visited Cellular Jail in Port Blair. The horror stories of torture was evident here as well. It got me thinking, who was the more cruel colonist, the French or British?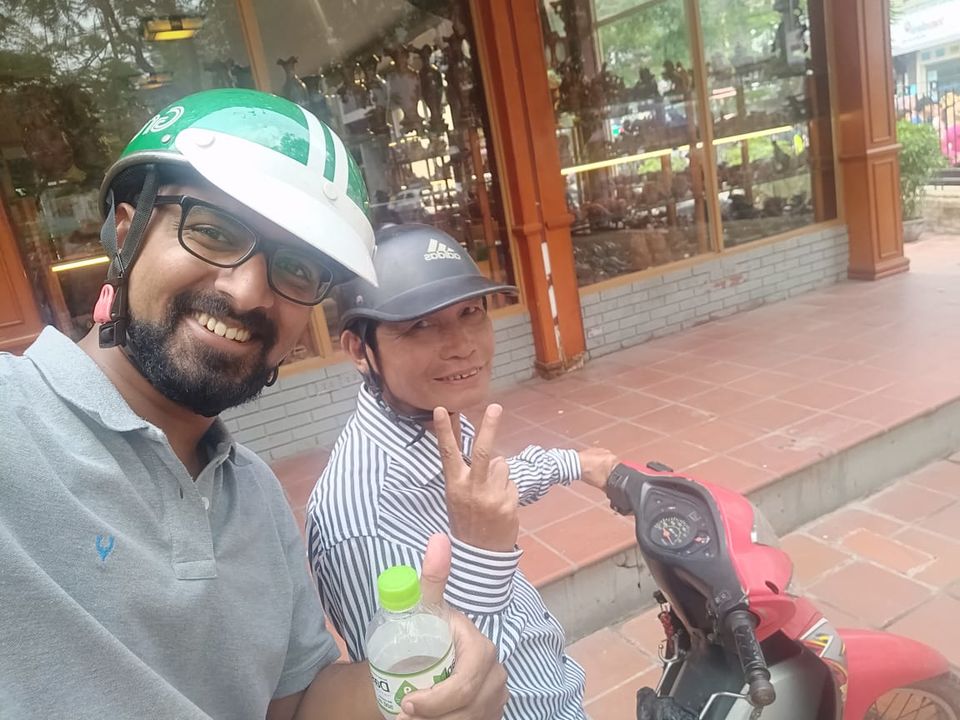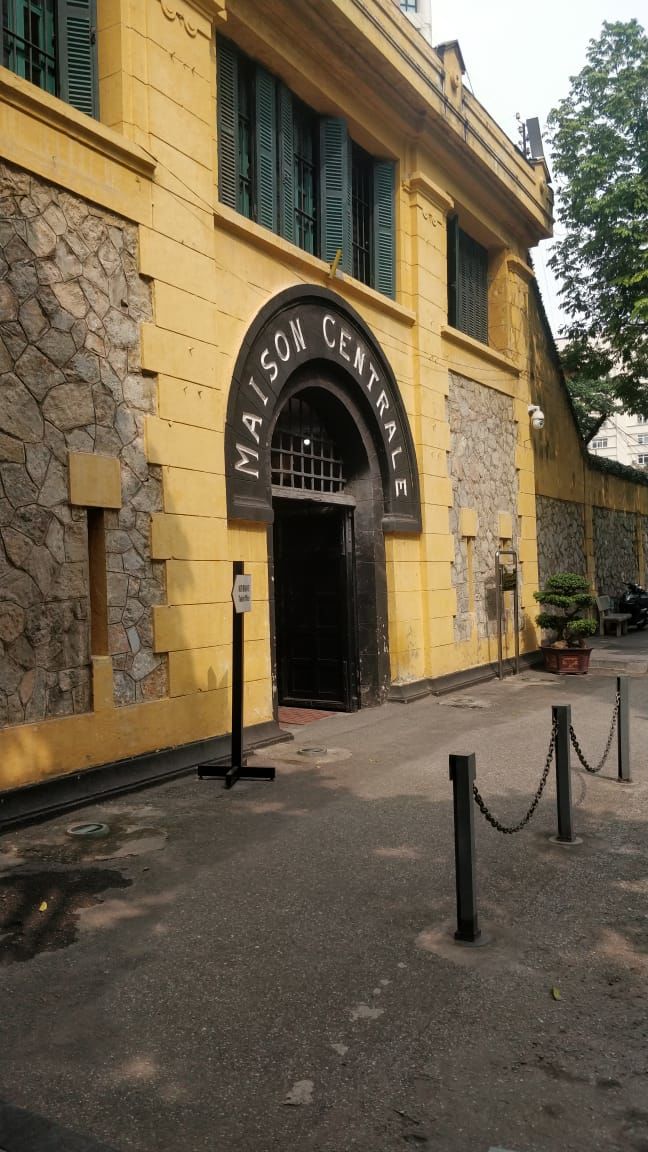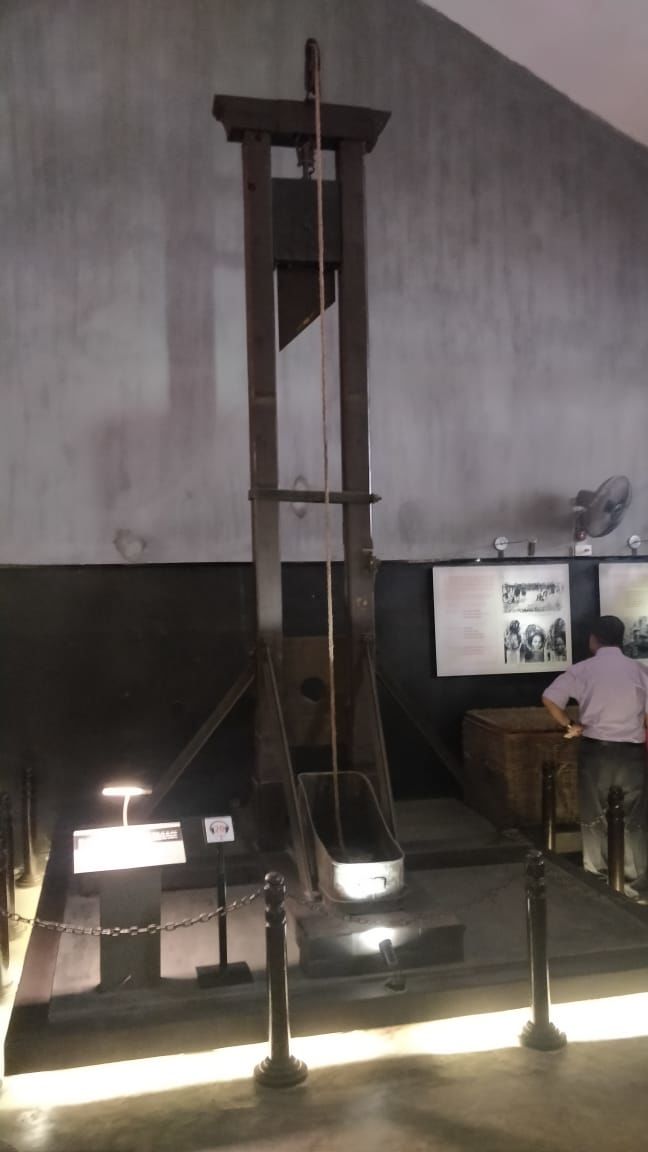 The 3 hour drive from Hanoi to Ha Long bay took me through the highway with banana plantations, rivers and paddy fields on either side of us. The Ha Long marina looked real fancy! It was my first time ever in such a scenery. There were numerous junk boats anchored close to each other. We hopped into a small boat which took us to our abode for the next two days, Rosa Boutique Cruise.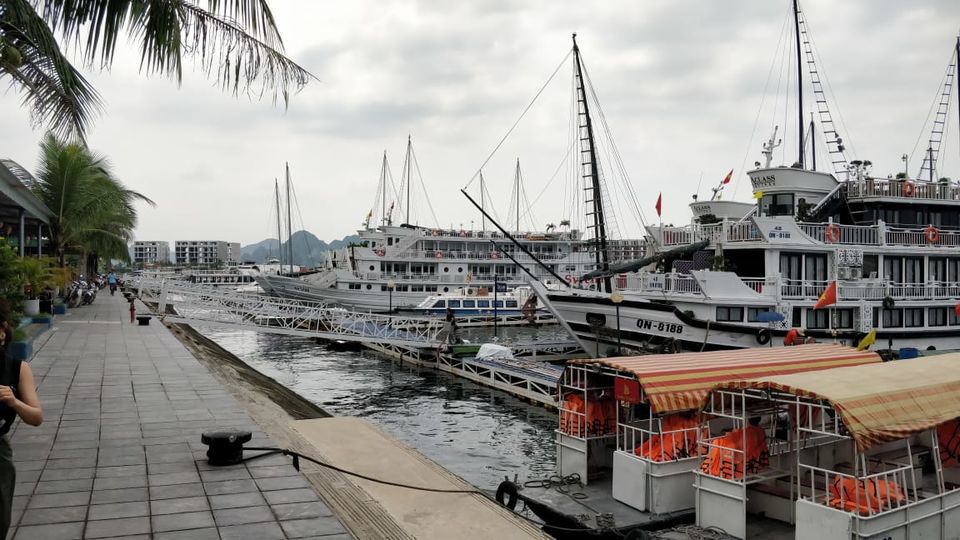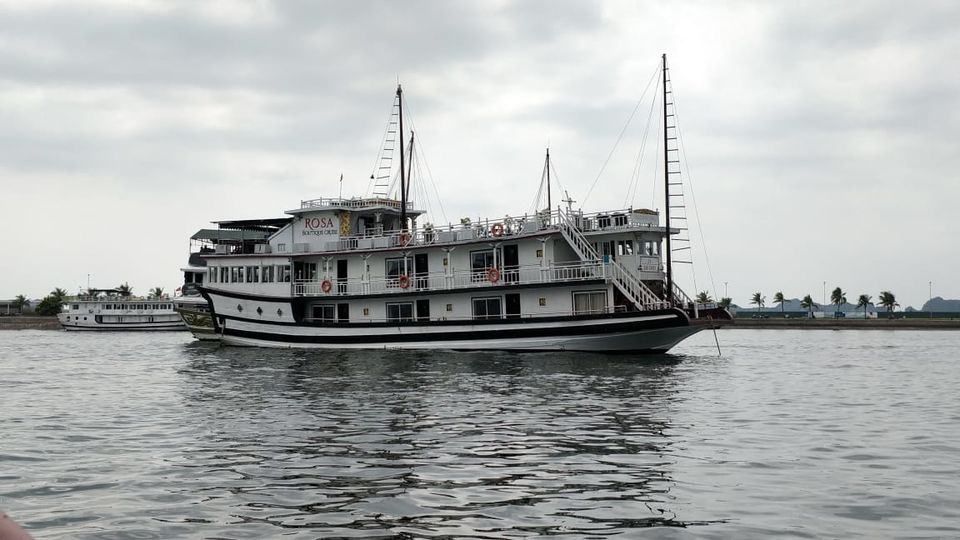 Ha Long Bay, with it's emerald waters and numerous limestone karsts emerging out of the ocean, was a sight to behold! Many might say that the place is over-crowded with tourists. It may be, but it still has a lot of calm and happiness to offer! The standout for me was the kayak and swim time I had. The water was warm and comforting and I was at peace.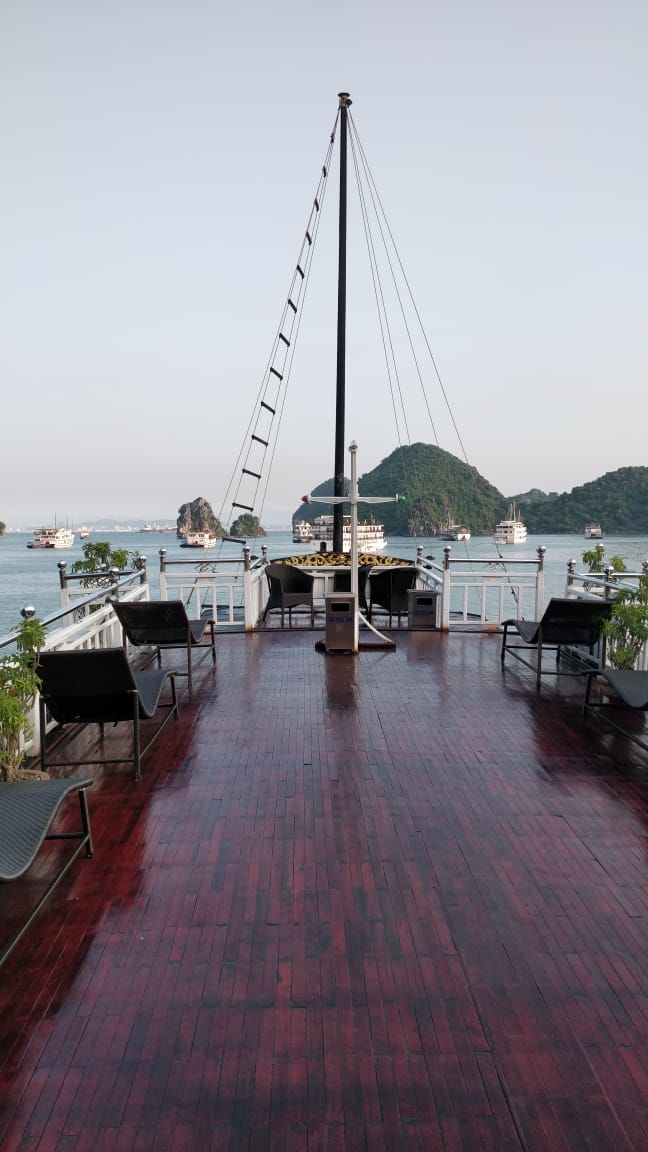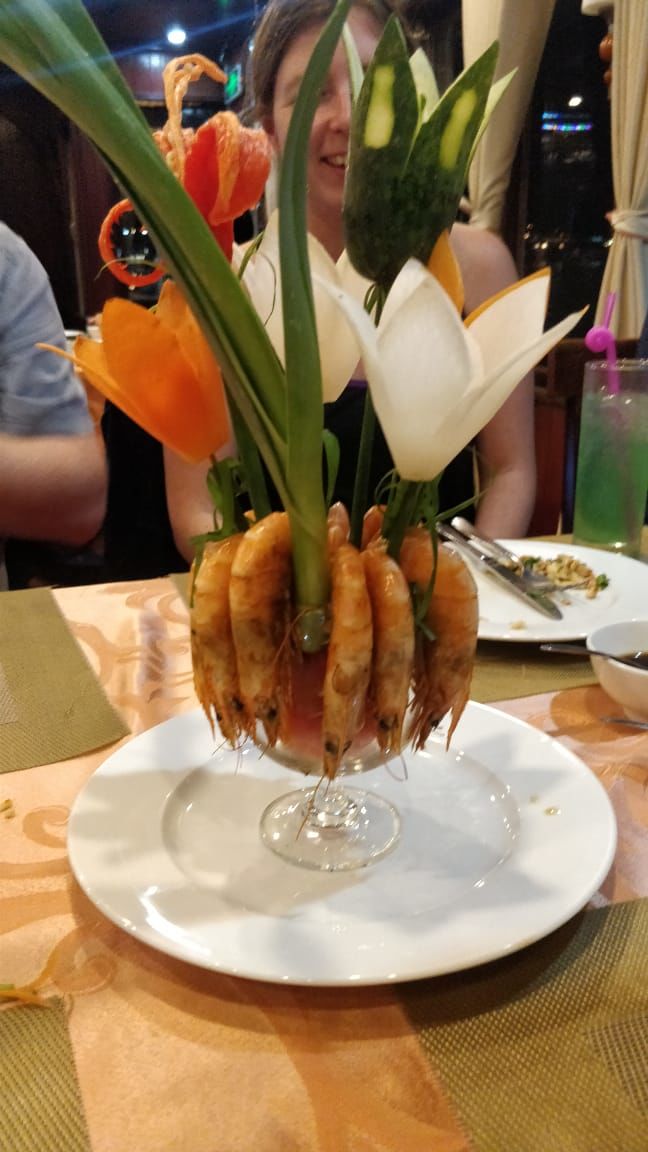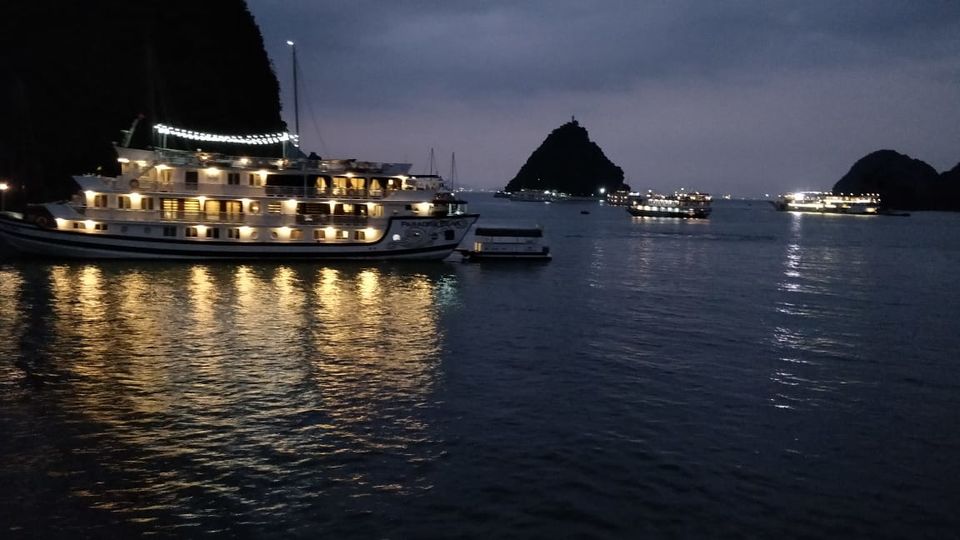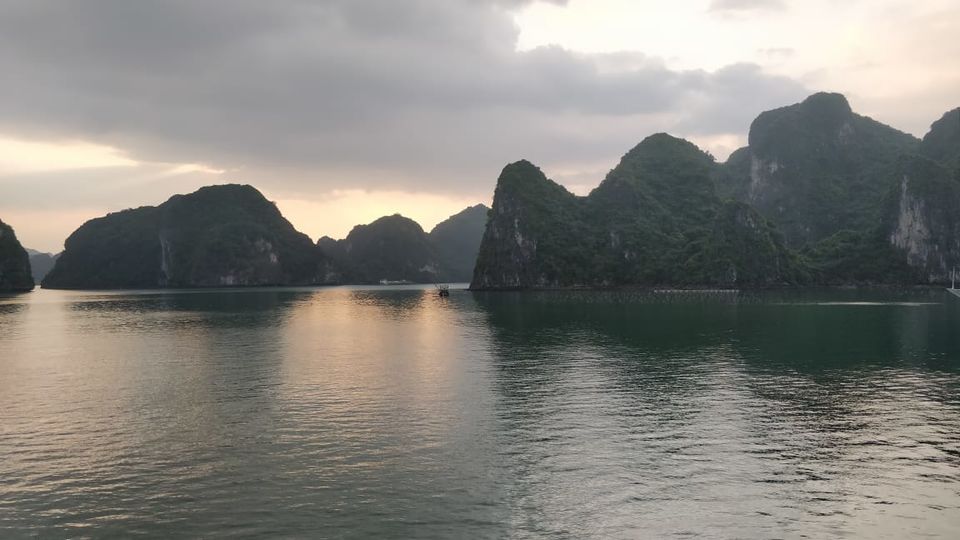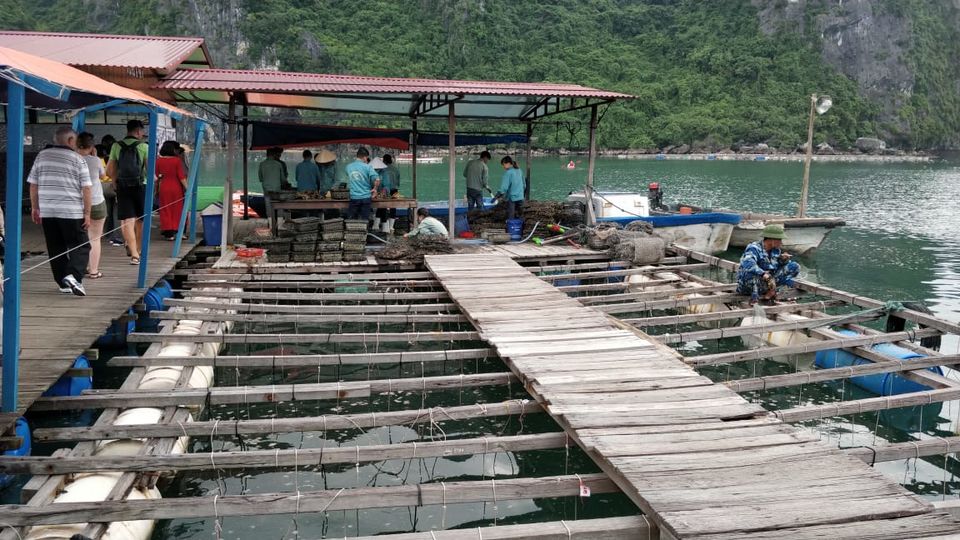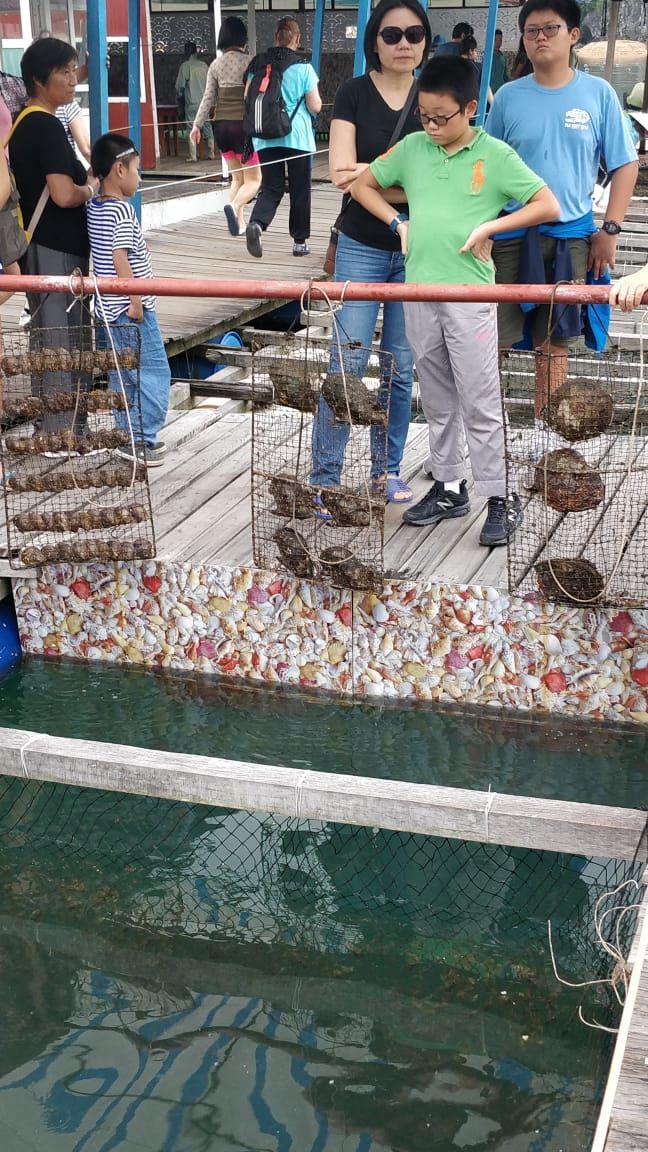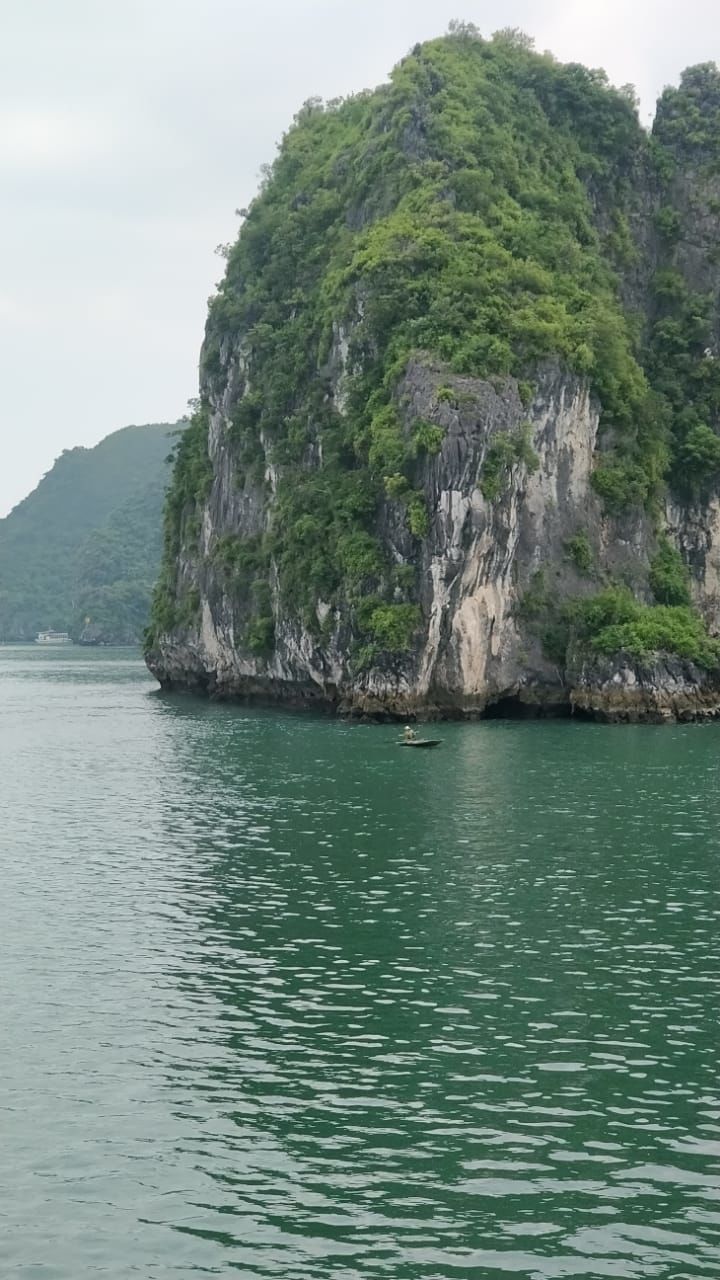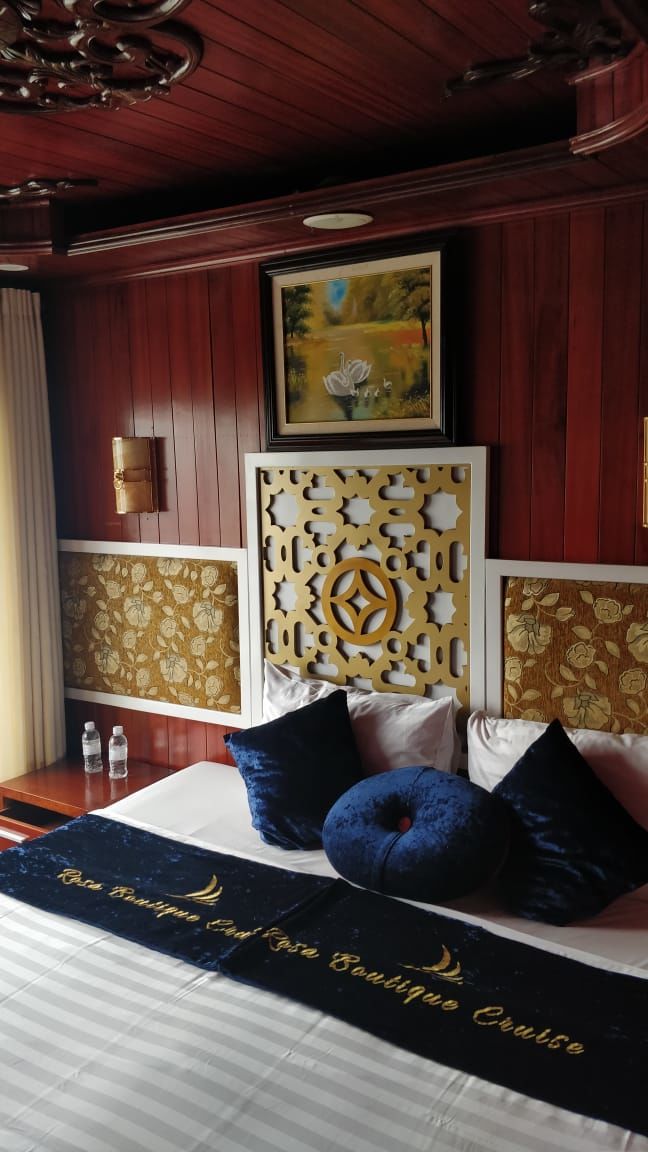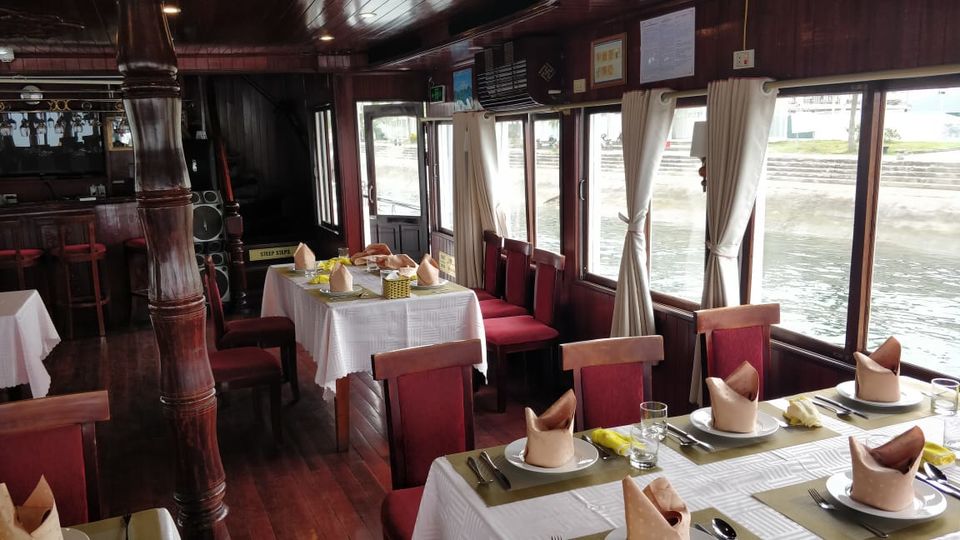 The following day, we went on a small hike to a nearby limestone cave. The cruise ended with a spring-roll making session by our tour guide.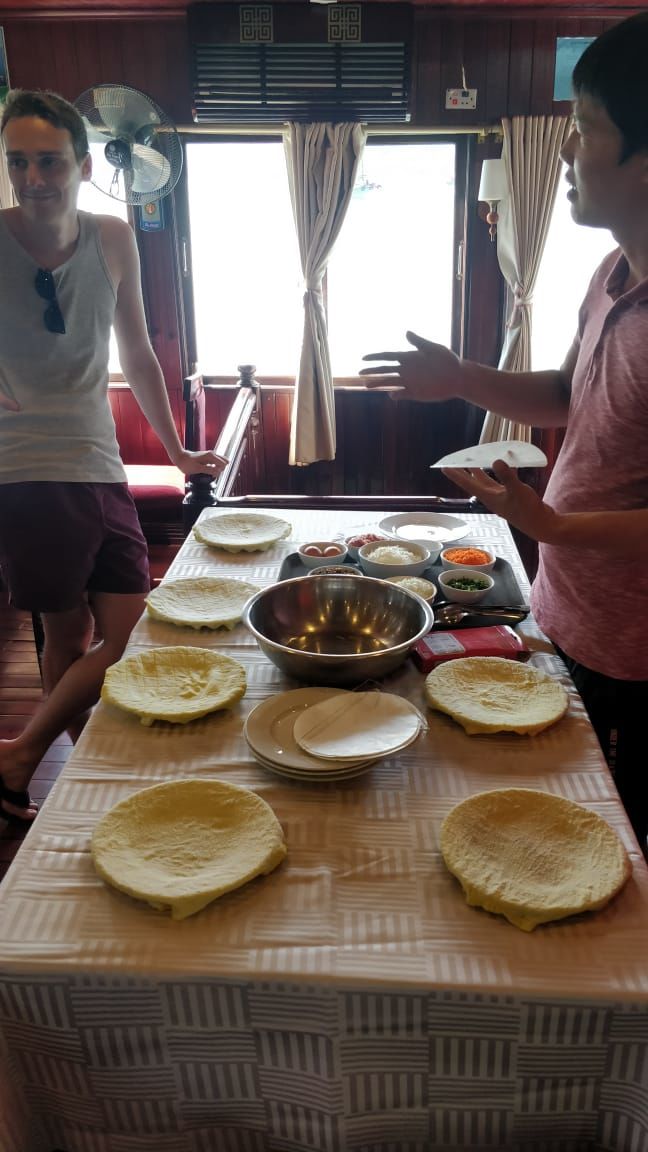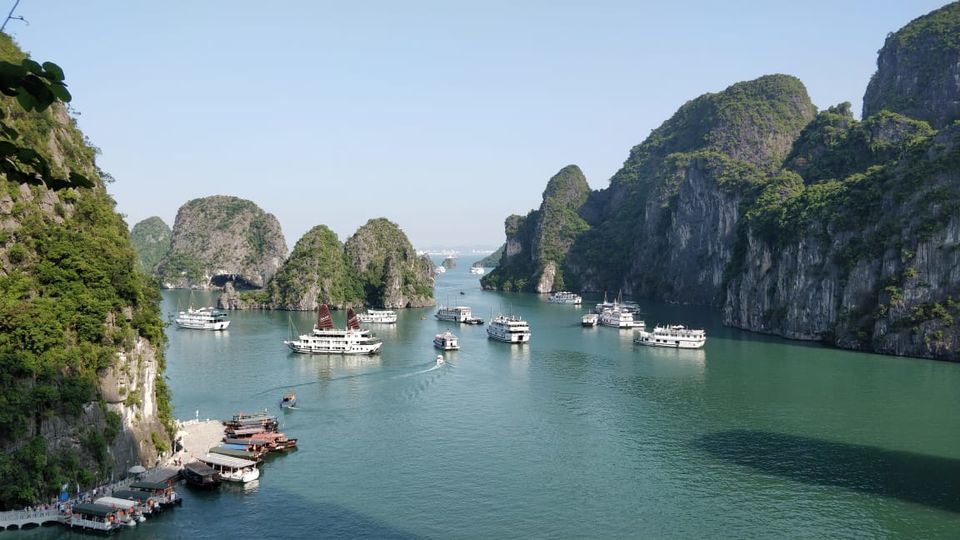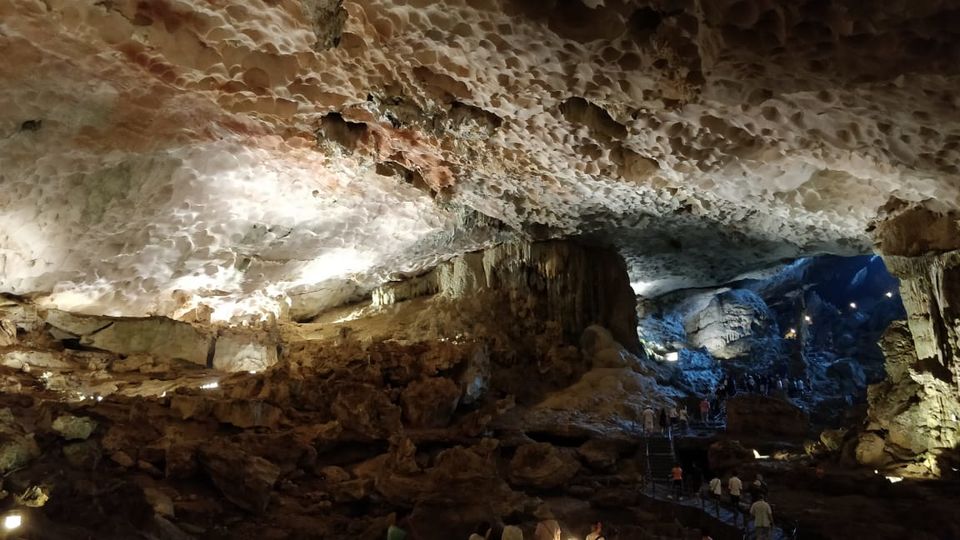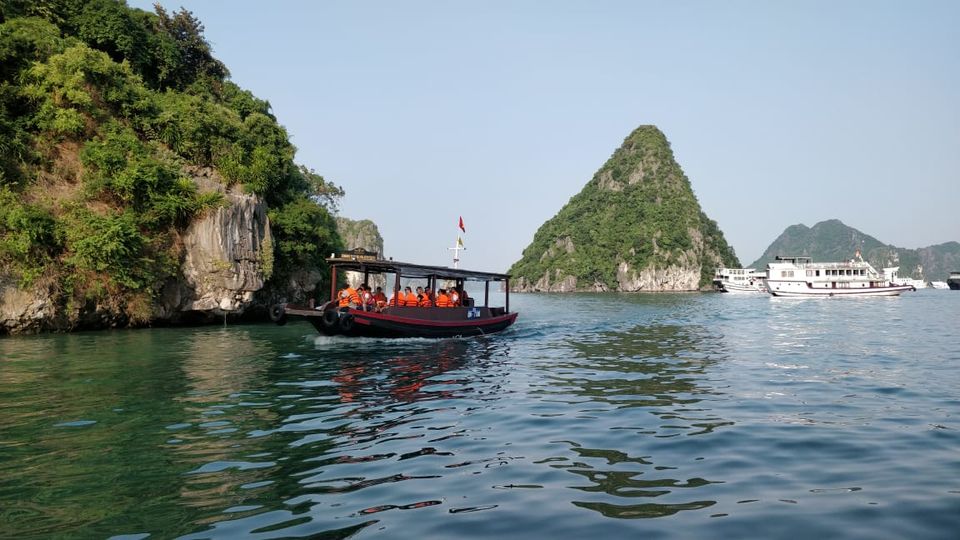 The second leg of my journey was in the south of the country, Saigon (now known as Ho Chi Minh city). Saigon looked quite upscale. The roads in Saigon were crowded yes, but much bigger than that of Hanoi, the buildings newer and taller! I visited the War Remnants Museum, Notre Dame Cathedral of Saigon, Central Post Office and the Ben Thanh market. Got some souvenir shopping done as well for the folks back home. The market comes alive at night with hawkers and street food vendors.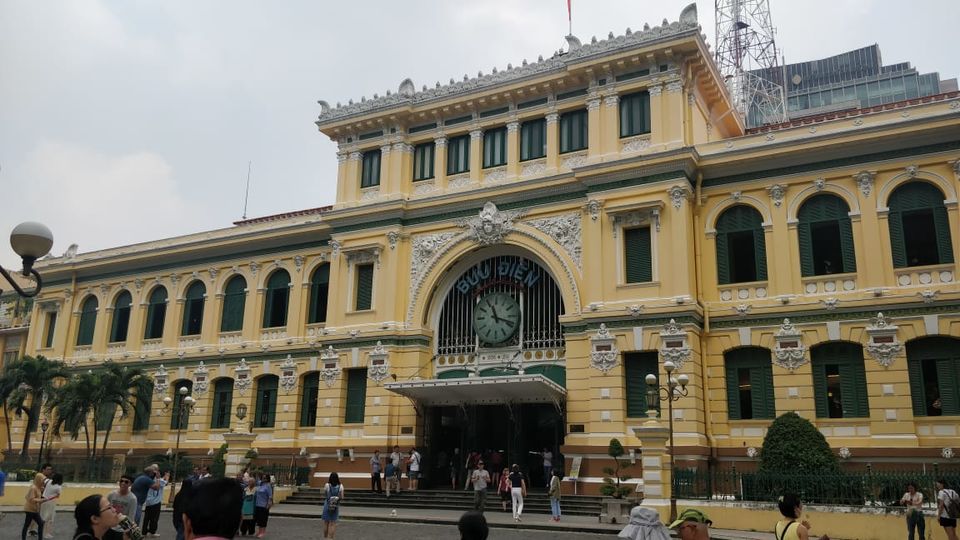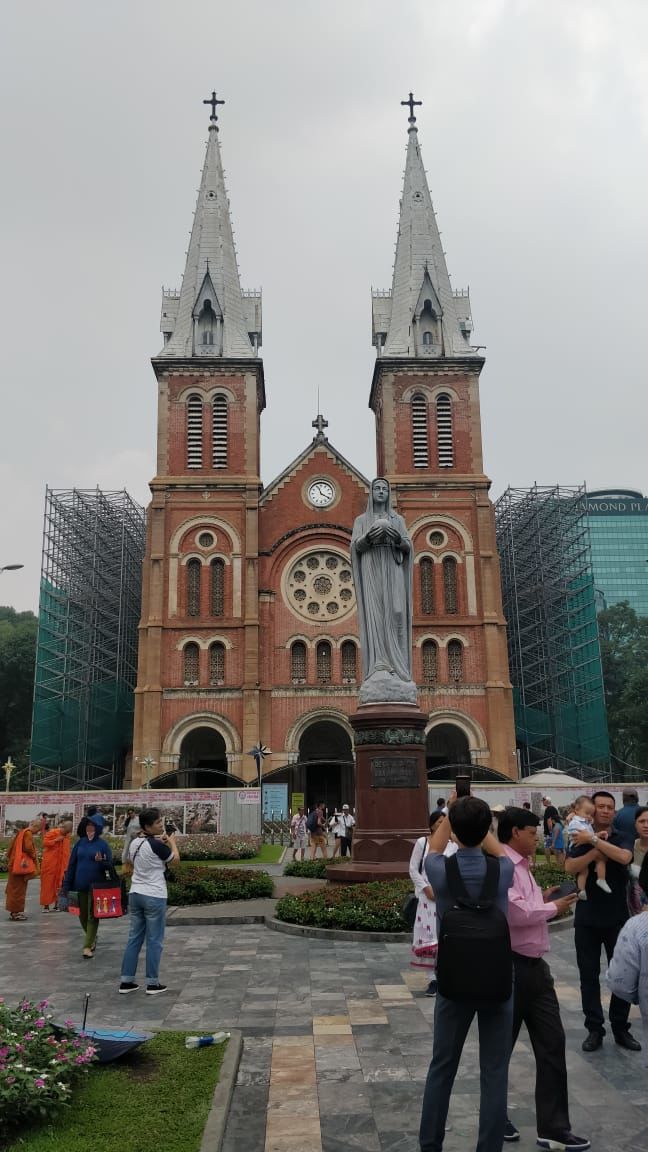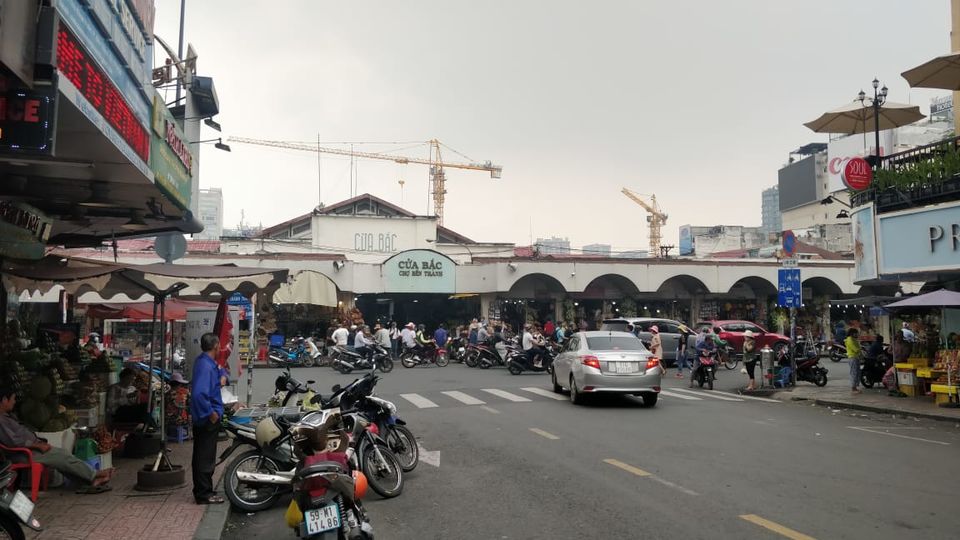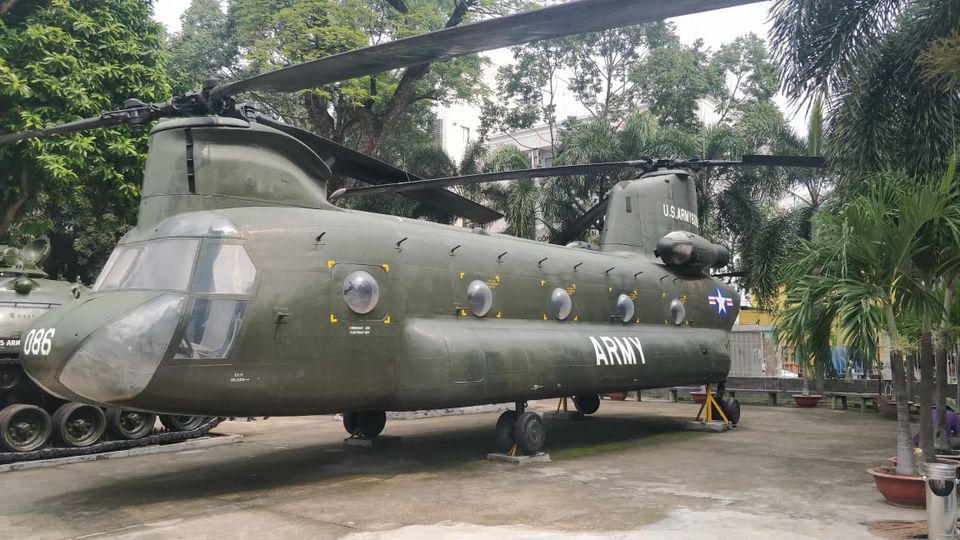 The floating markets of Mekong Delta was something I really wanted to see. I went on a day trip with a local tour operator. It was quite touristy but not too bad. Cycling through the small pathways after lunch was something I really enjoyed during this trip. Throughout my trip, I had fellow travellers telling me really good things about Hoi An, a place I feel I missed out on. So for those planning a Vietnam trip, try and include Hoi An in your itinerary!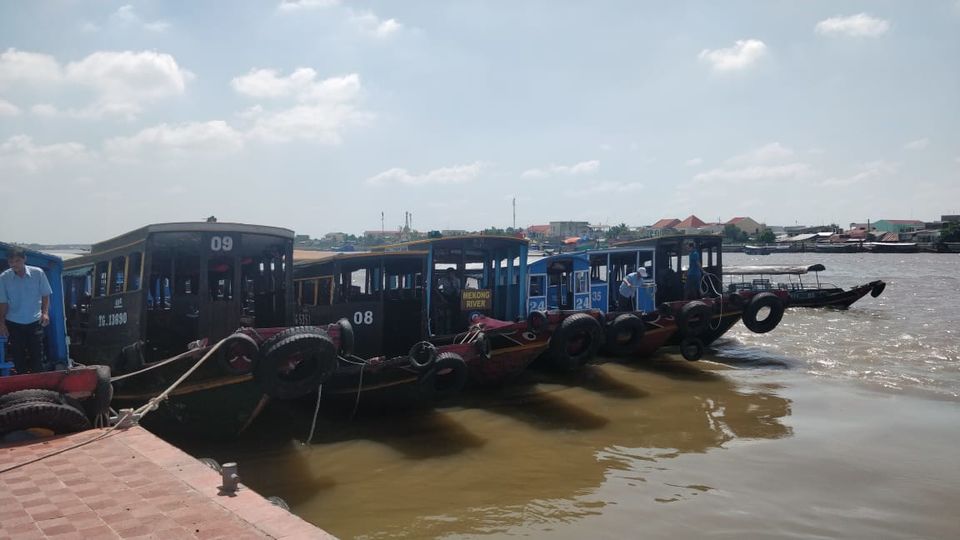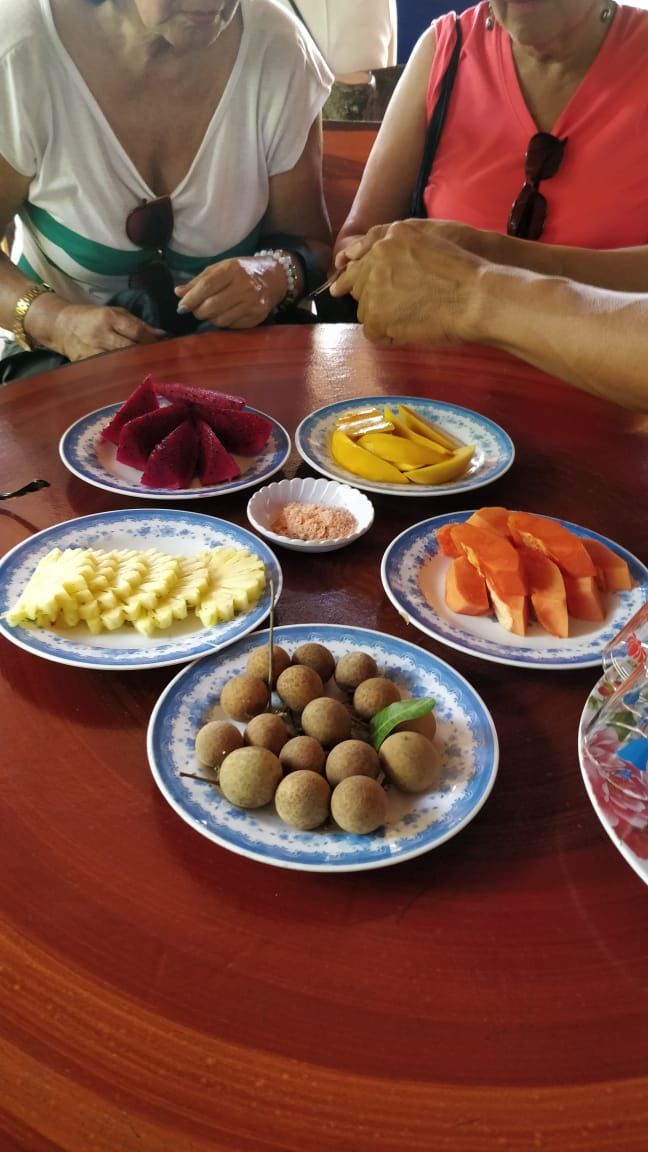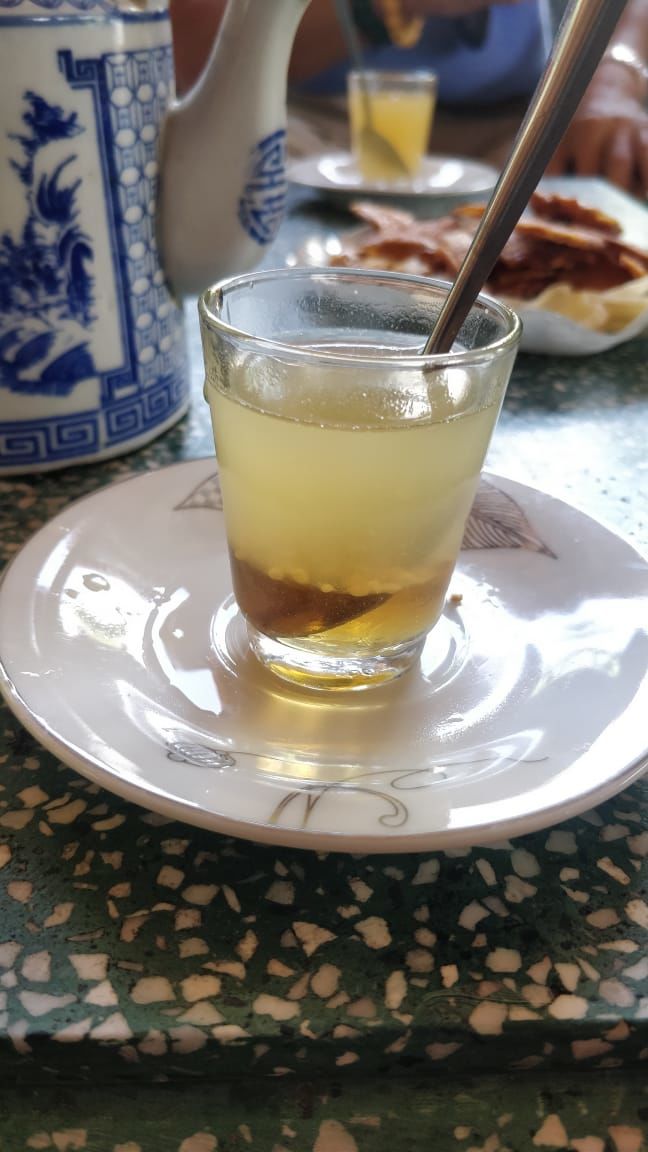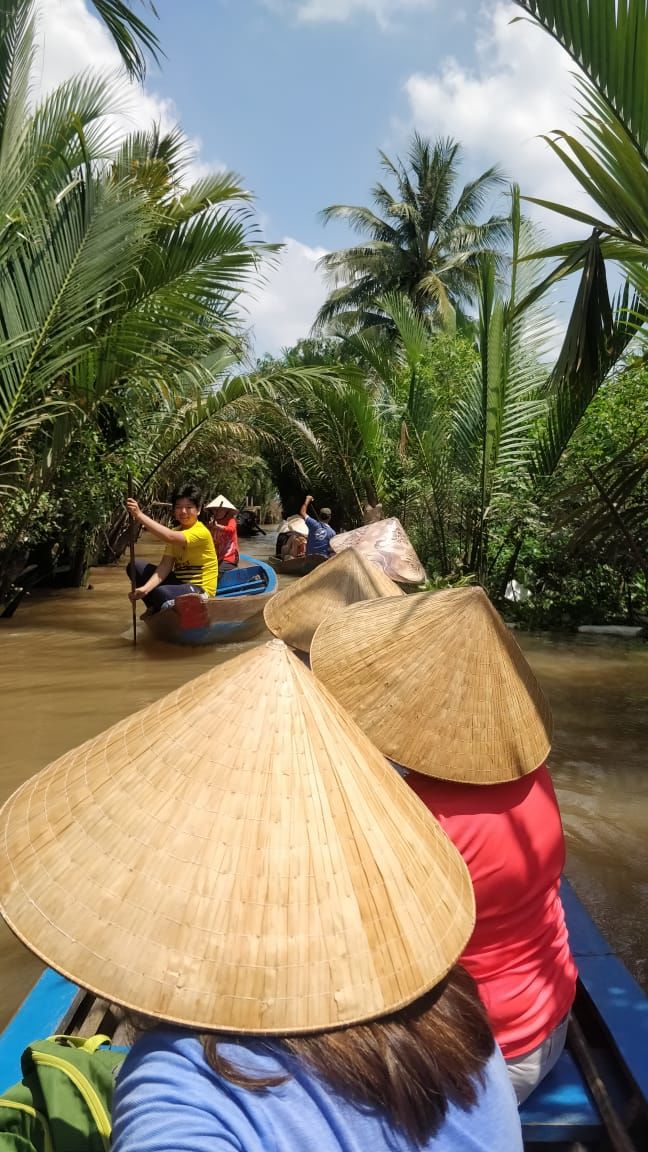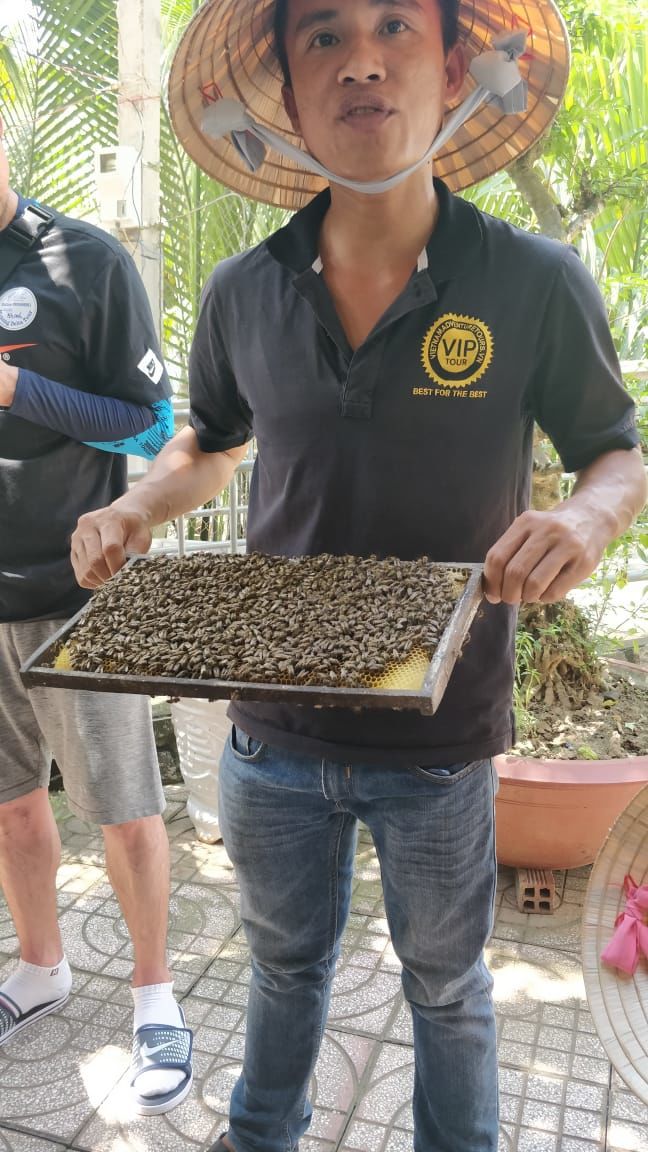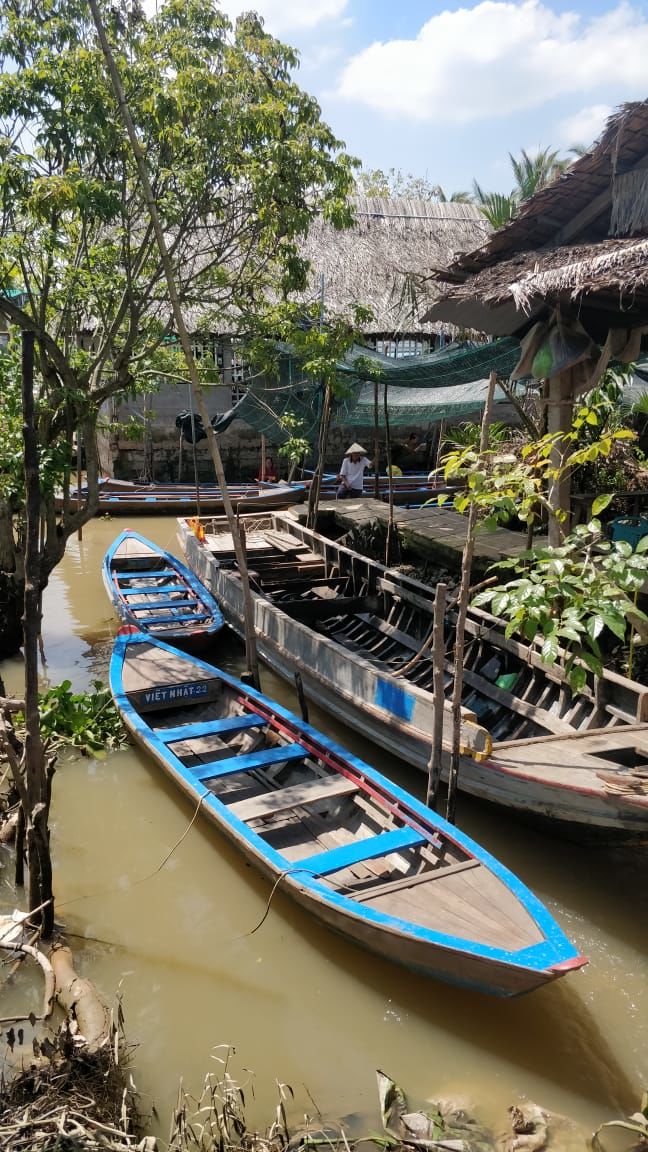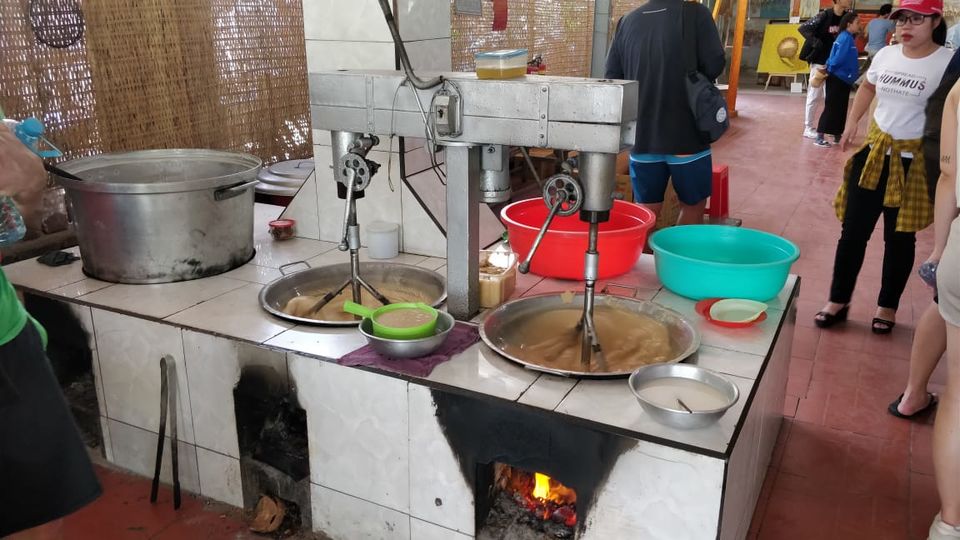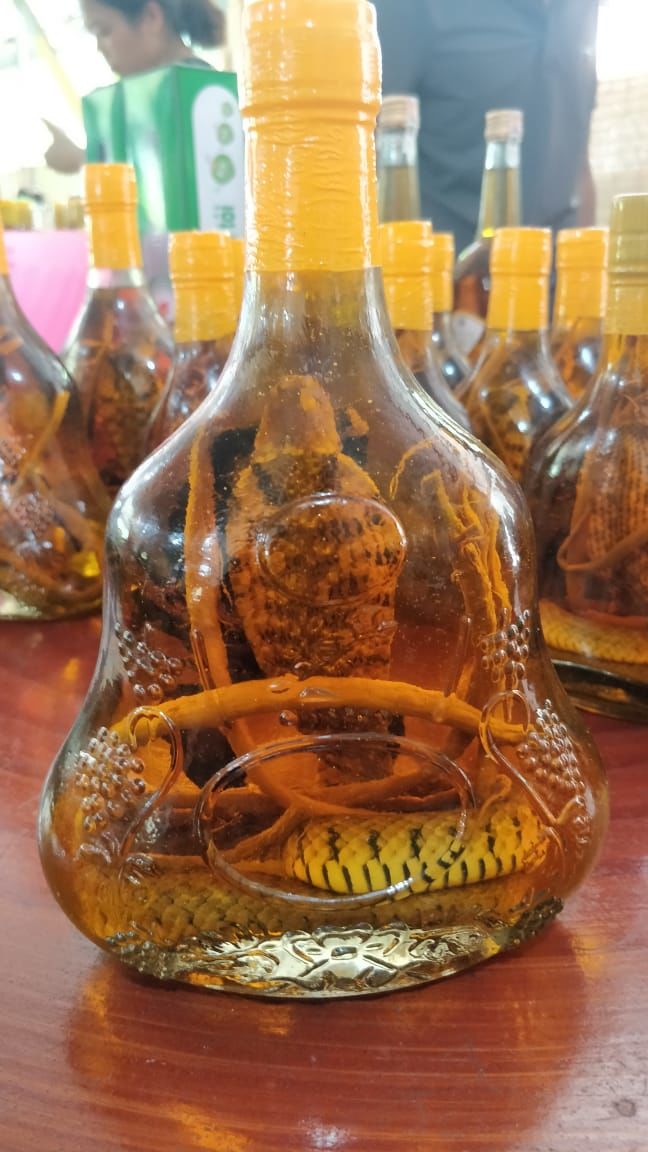 I had booked a food tour with Back of the Bike tours, for my last day in Vietnam. It was about 4 hours of riding through multiple districts in Saigon, while relishing on the local delicacies from the town's small joints. I highly recommend this tour!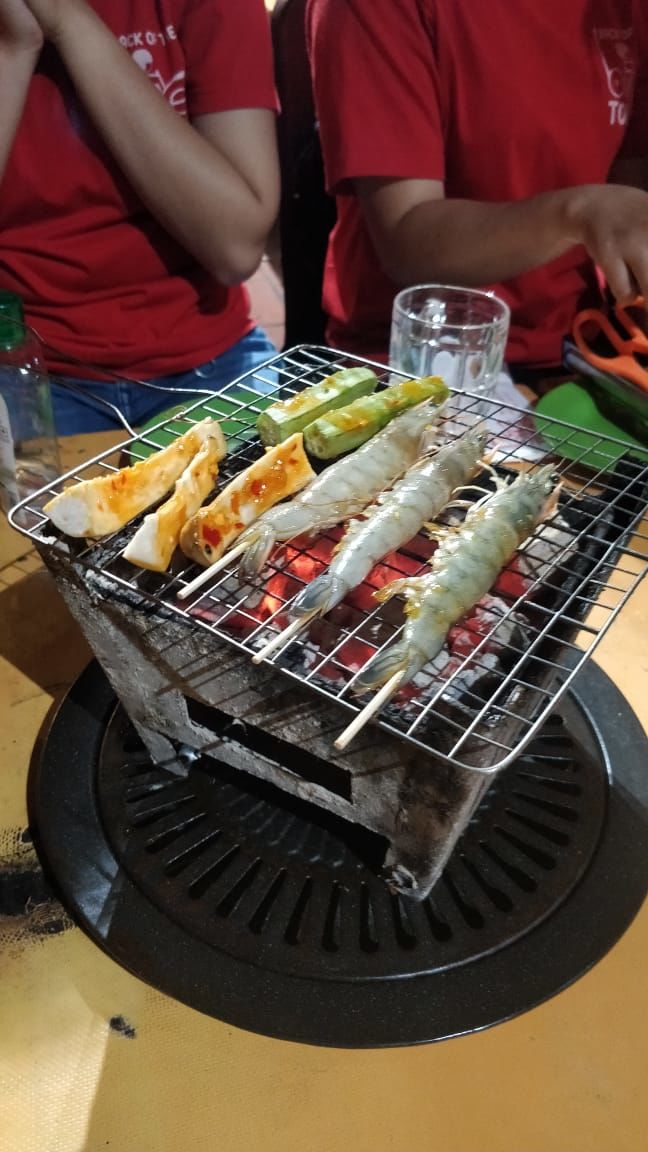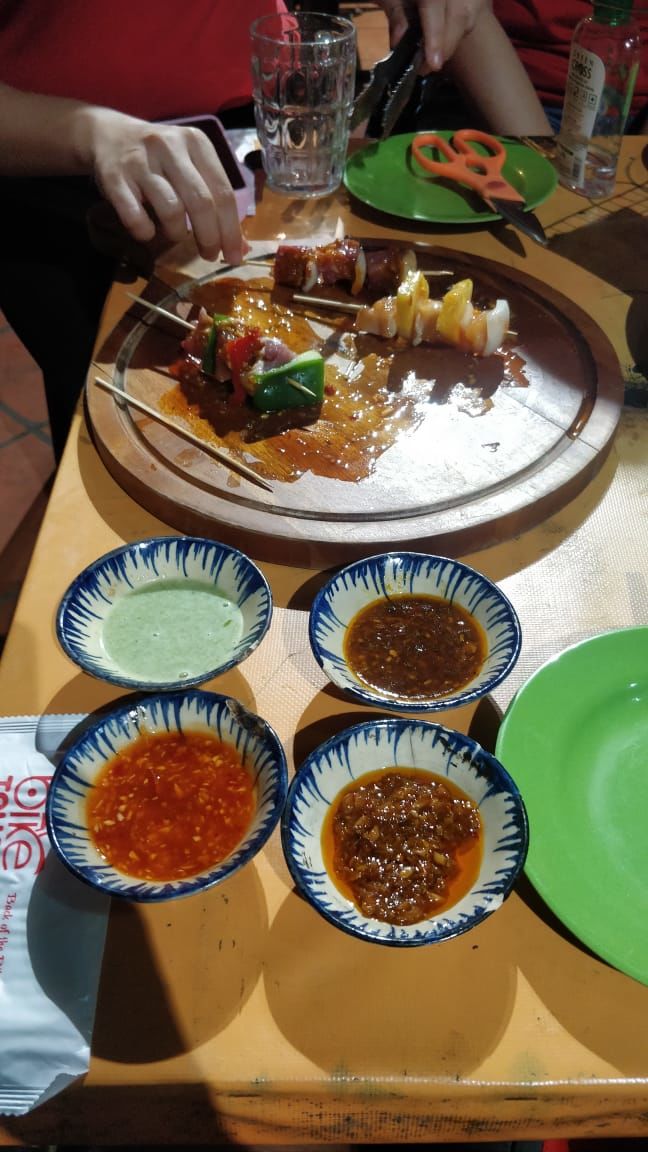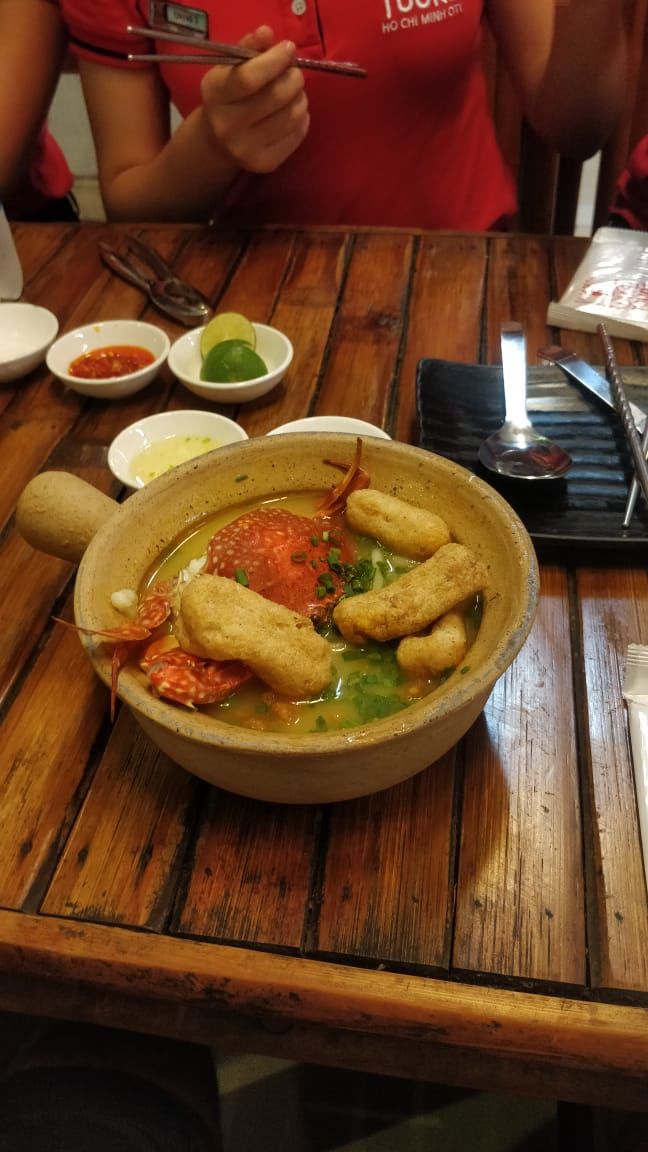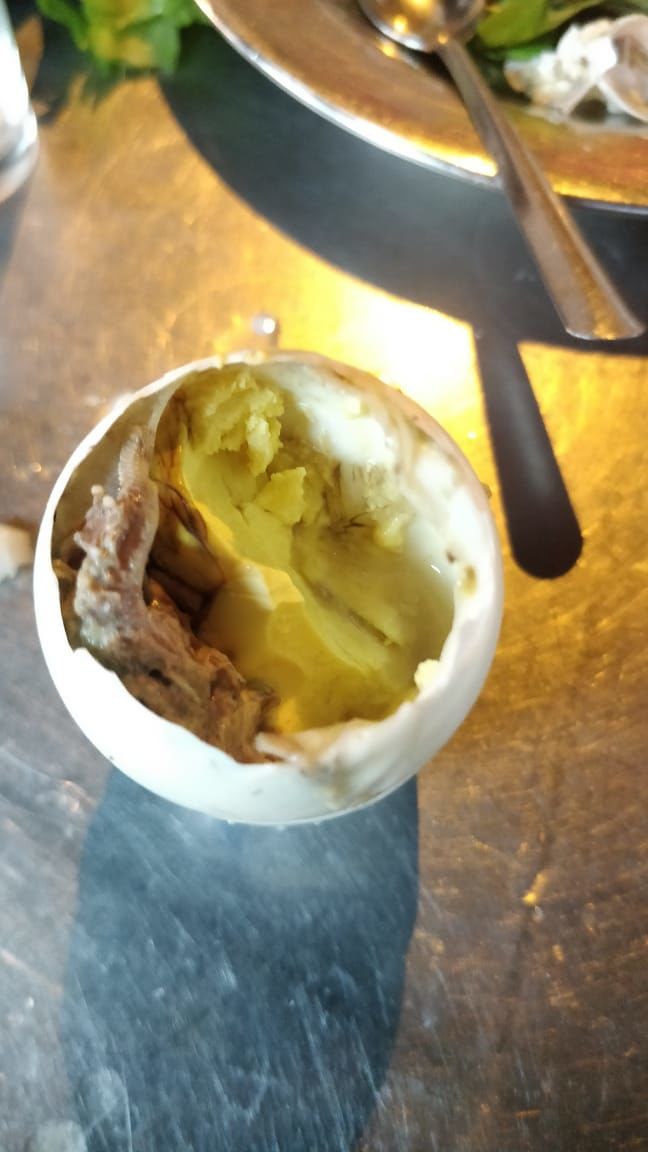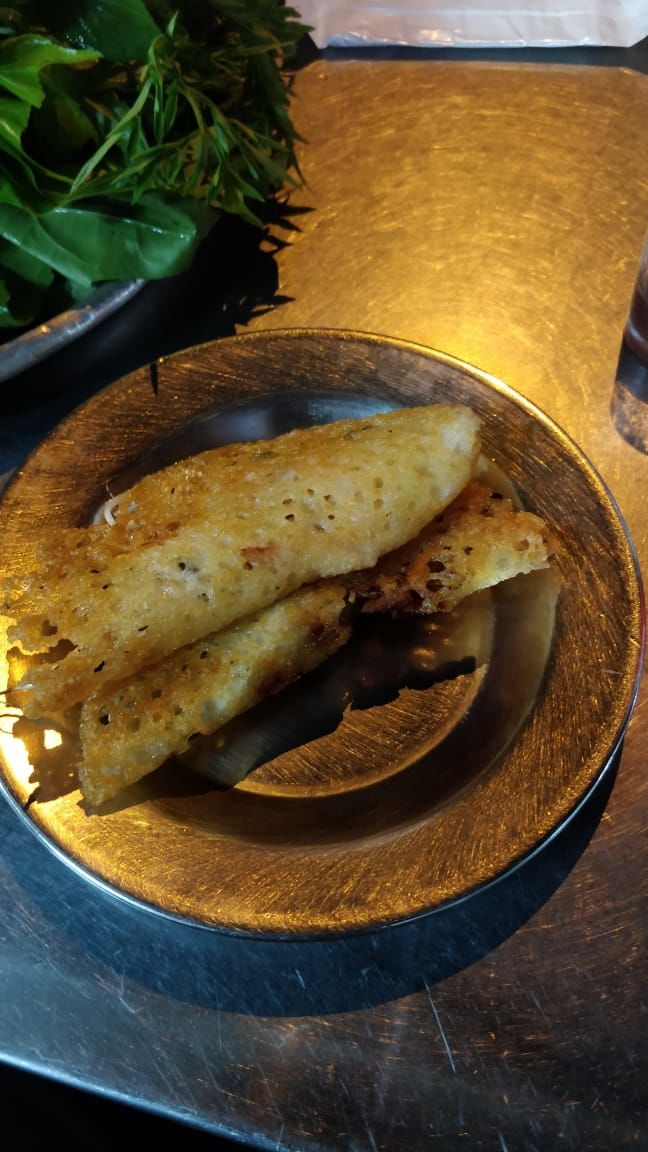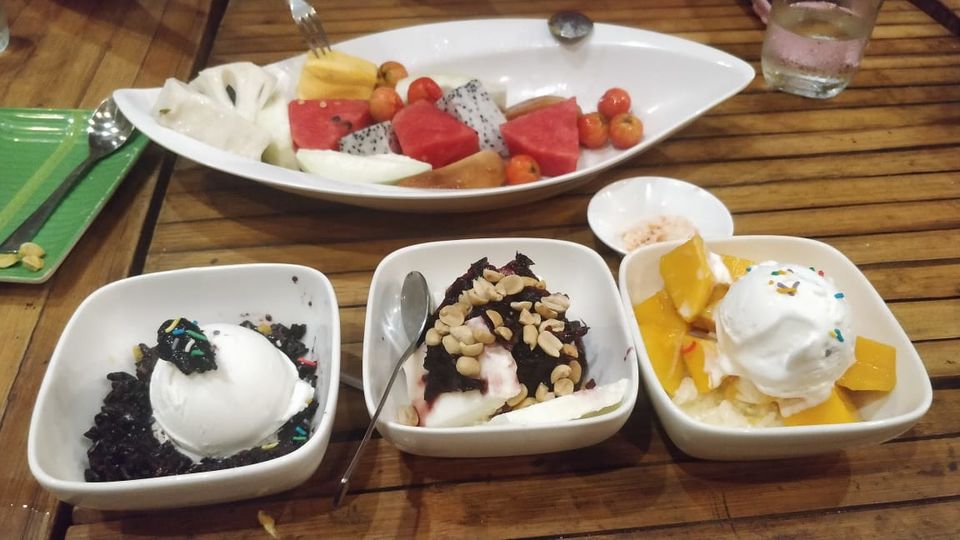 "Travelling changes you! It brings you closer to your true self, your true home!". I had read this in a book sometime, but had not experienced it yet. But, these ten days taught me a lot! My inhibitions, the feeling of being judged, low self confidence, inability to take risks and that fear of doing something outside your comfort zone, alone. I was over them. Over these demons within me. Ten days, changed me, changed me for the better!
Major expenses ( all in INR ):
Flights (round trip from Bangalore) - 25,000
Visa - 1800 (stamping fee) + 710 (e-visa fee)
Cruise - 10,000
Sapa trek - 9,000
Train tickets - 3,500
Mekong delta tour - 1,500
Food Tour - 4,500
Frequent Searches Leading To This Page:-
India To Vietnam Flight Cost, Hyd To Vietnam Tour Package, Vietnam Travel Package Deals, Northern Vietnam Tour Package, Cheapest Vietnam Tour Package From India, Vietnam Tour Package From Kerala, Vietnam Tour Package For 3 Days