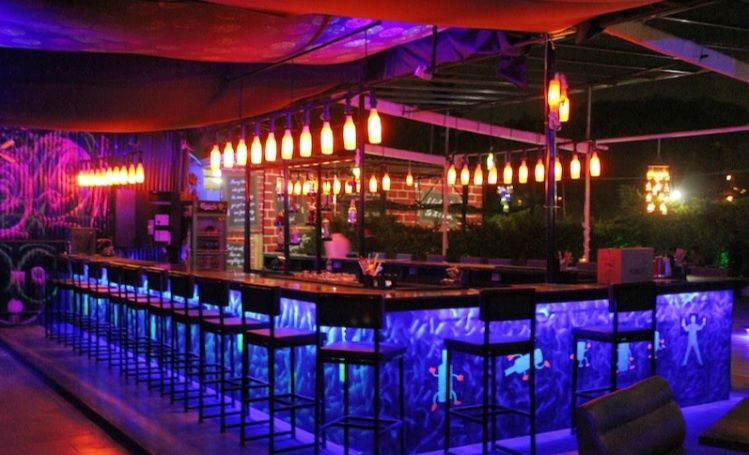 If you are looking for a place to have a group party or a birthday party then Bottle Rock is an option that you can surely think of. Bottle Rock is located in Pashan, West Pune on the road which goes to Symbiosis Lavale campus.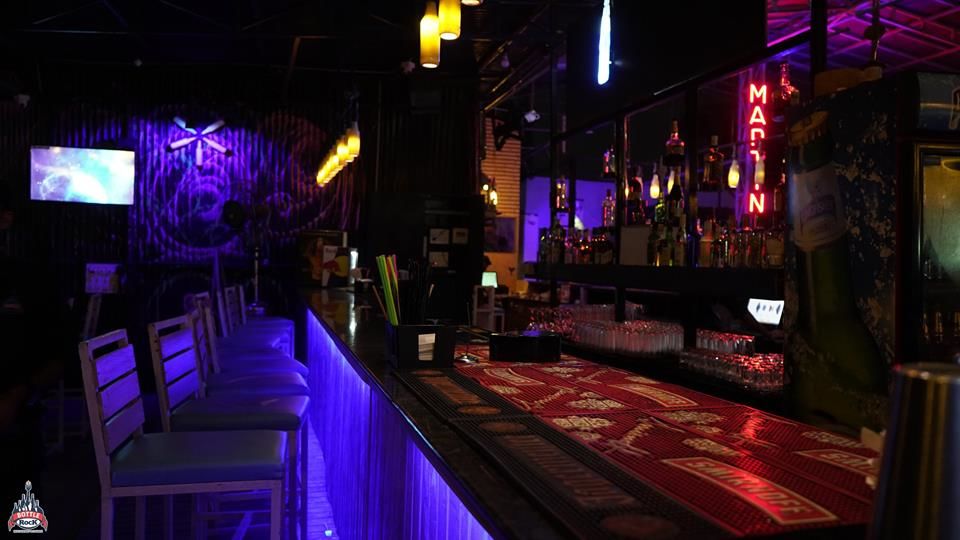 It is located close to the bridge over the NH4 highway and is on the left-hand side of the road as soon as the bridge ends on the road leading to the Sus Gaon.
The place has changed many a time in the past and also had a different makeover each and every time they change their name. Firstly it was called Vir Da Dhaba then Pahad-Ganj, Nisarg and now Bottlerock.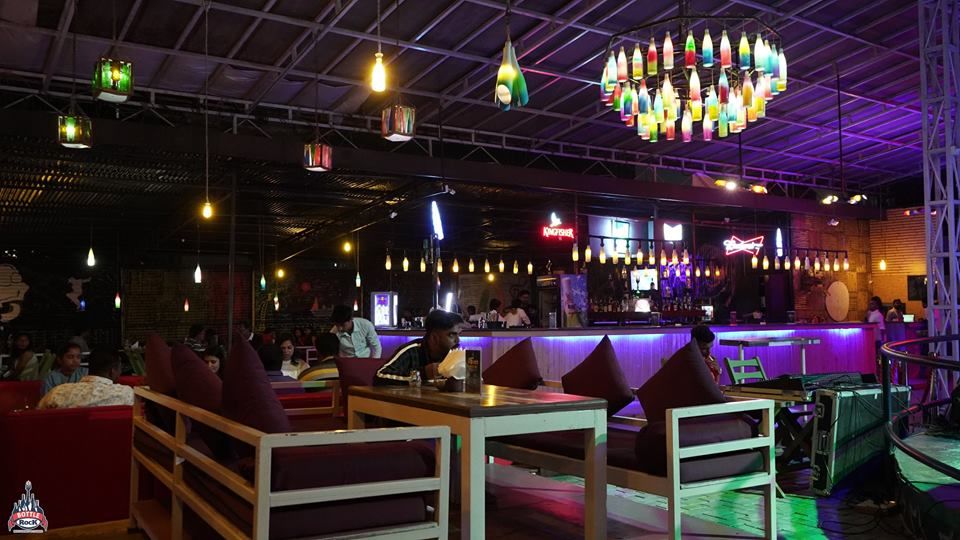 After it was renamed Bottle Rock a major change in set up has occurred transforming this place from a Dhaba type to slightly upmarket type and is usually flooded by young college and IT crowd from West Pune.
We happened to visit there for a birthday party and had an awesome evening. Usually, they used to charge for a couple as well as stag but luckily when we inquired we got to know that the entry was not chargeable. But before going it is advisable to confirm this over the phone.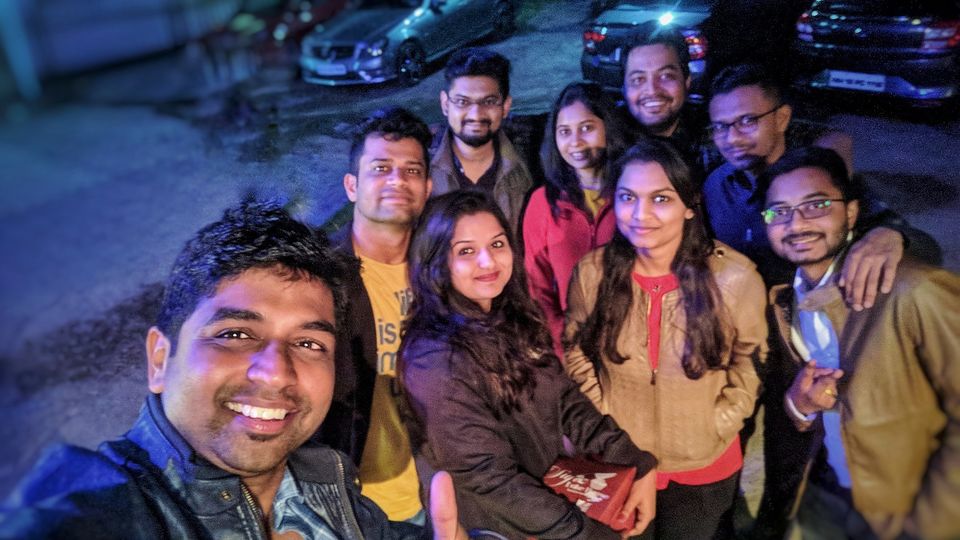 The only thing necessary to enter here is that you need to have a casual attire and shoes are mandatory for boys. For girls, there are no specific requirements as such.
Have a look at Travelet's first visit to Bottle-Rock:
After entering you will see that there is a dance floor at the center which is surrounded by different types of tables and chairs and there is a bar in the center which totally enhances the ambiance of the entire restaurant.
Behind the bar also there is a seating area with high seated chairs and a table. There is low-level Neon'ish illumination all around and also in the center there are low height ed sofas if you want to have your food and drinks with more relaxation.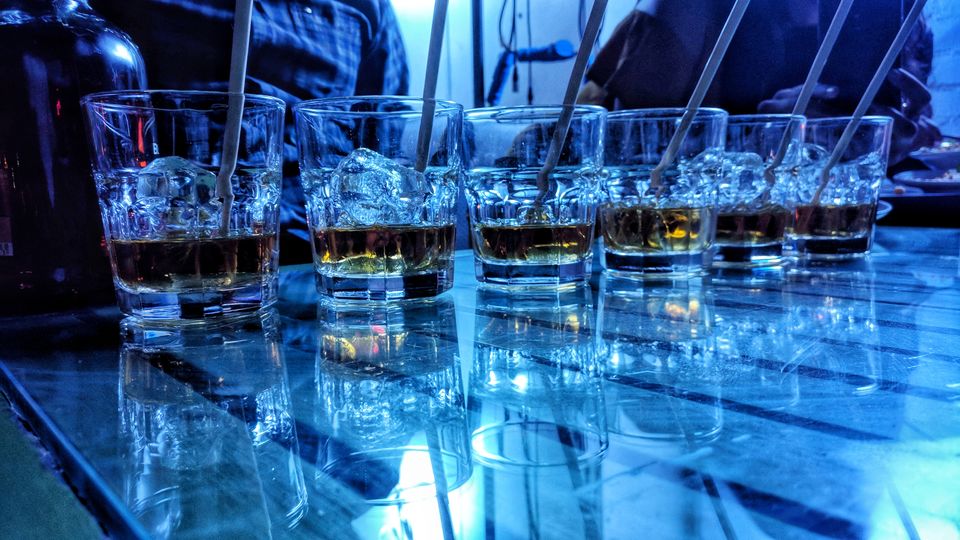 Bottle Rock offers you a slightly overpriced menu which features North Indian, Chinese and Continental cuisines to raise your palate. Customer service of the restaurant is quick and quite excellent.
The food here is tasty and delicious and totally worth of the money that you will spend here. The restaurant also has ample space of parking and it will be not an issue even after considering that the restaurant is nearby to a highway.
We ordered a bottle of whiskey, few mock-tails, a pizza, and veg as well as non-veg starters. The Murgh Platter is worth giving a try. Mock-tails that we tried were Celery Watermelon Cooler, Lychee & Apple Cooler, and Peru Pyala.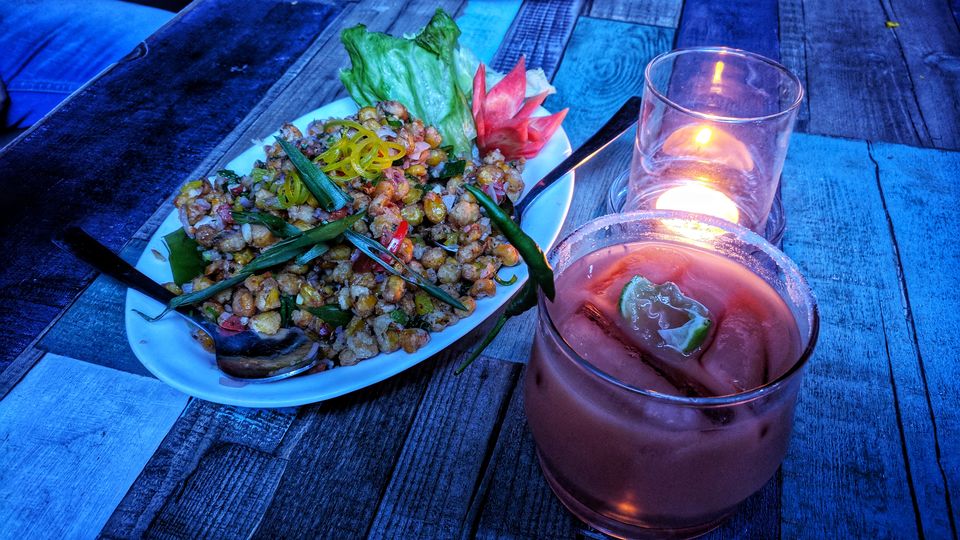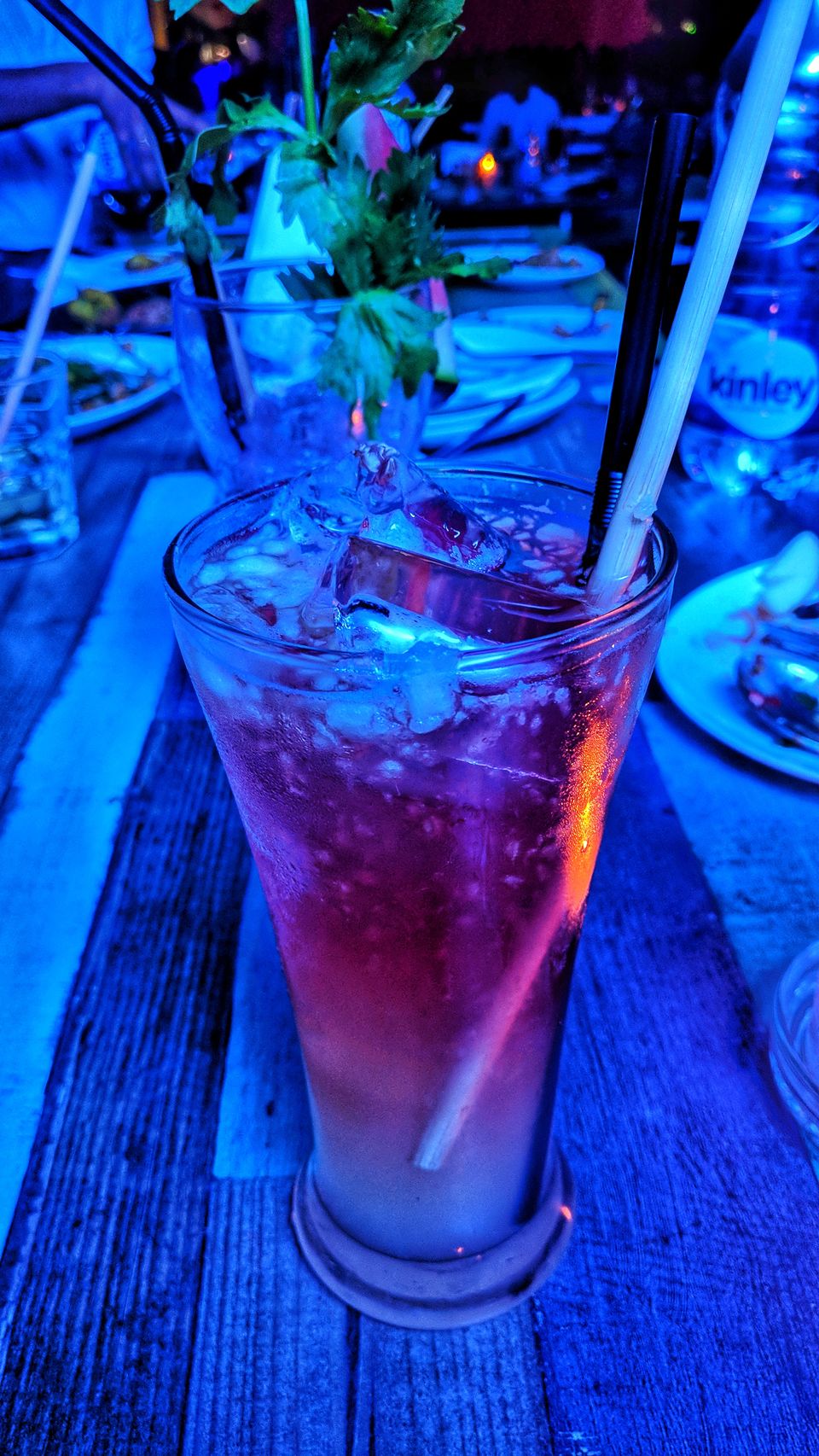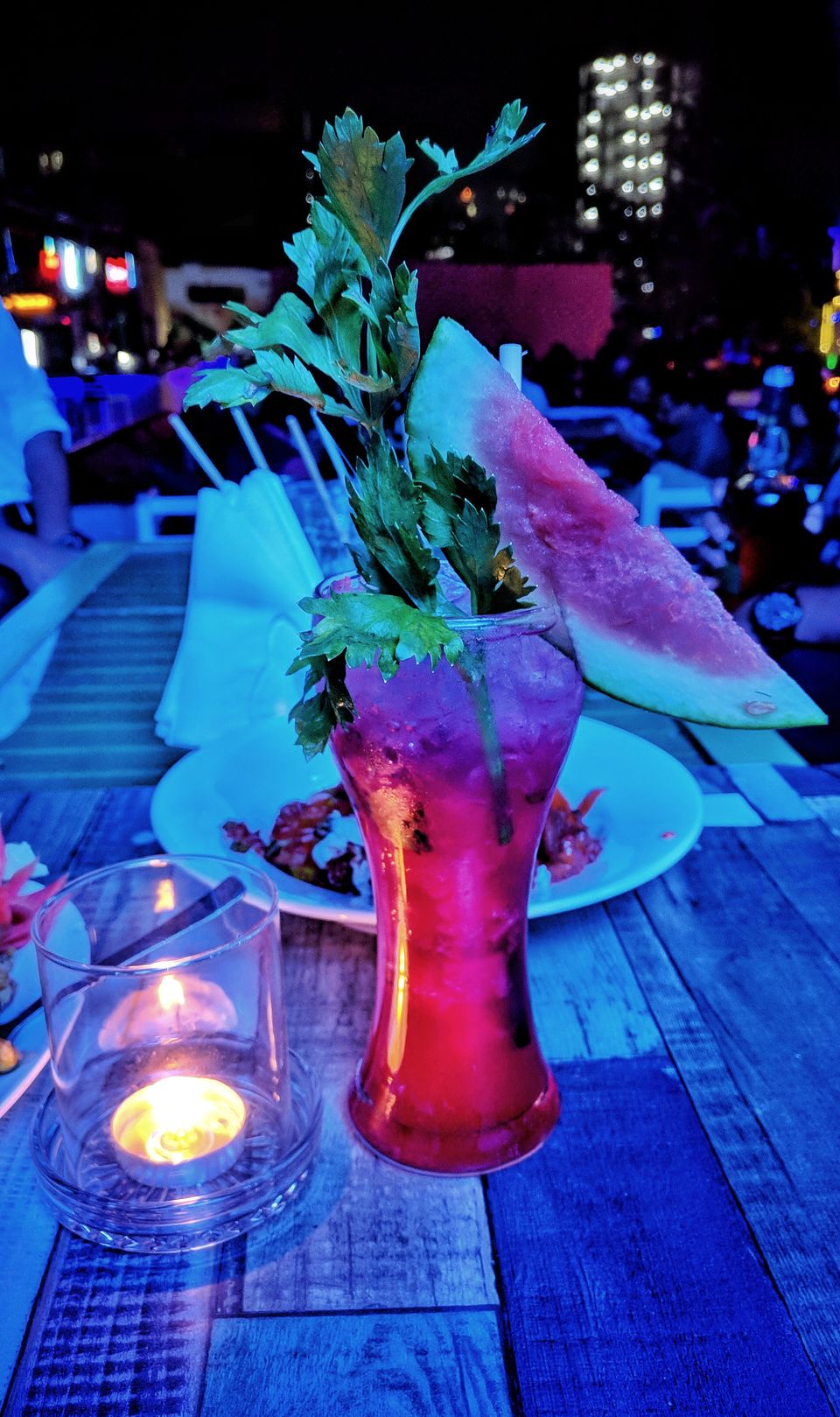 The thin-crust BBQ Chicken Pizza was tasty but surely the one at domino's does taste better than this. The chef special Murgh Dum Kebab is a Bottle Rock special dish and is worth trying once.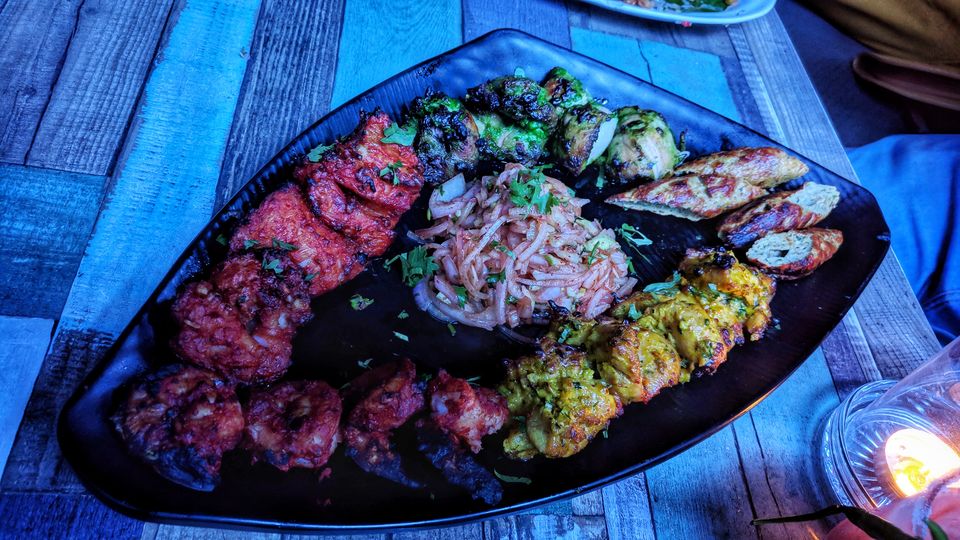 The Crispy Corn Cheese Peppers and the Nachos Para Pacantes are ideal to start off your food and drinks party.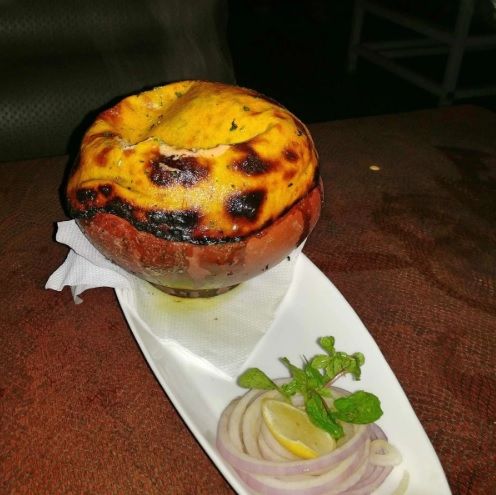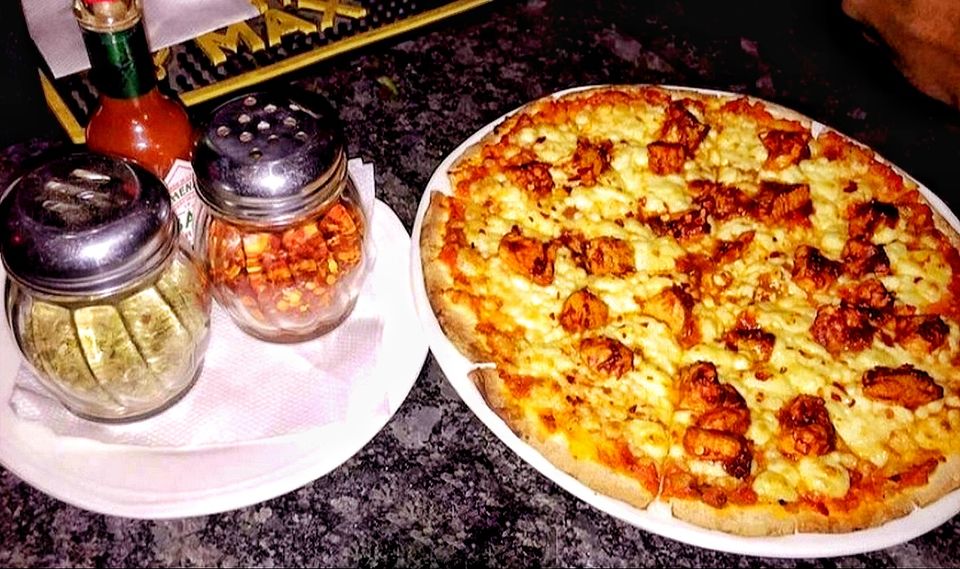 The dance floor is not huge but is large enough to accommodate at least 70 to 80 people on one time. The DJ here plays Bollywood as well as Hollywood music which sets up the mood for dance lovers.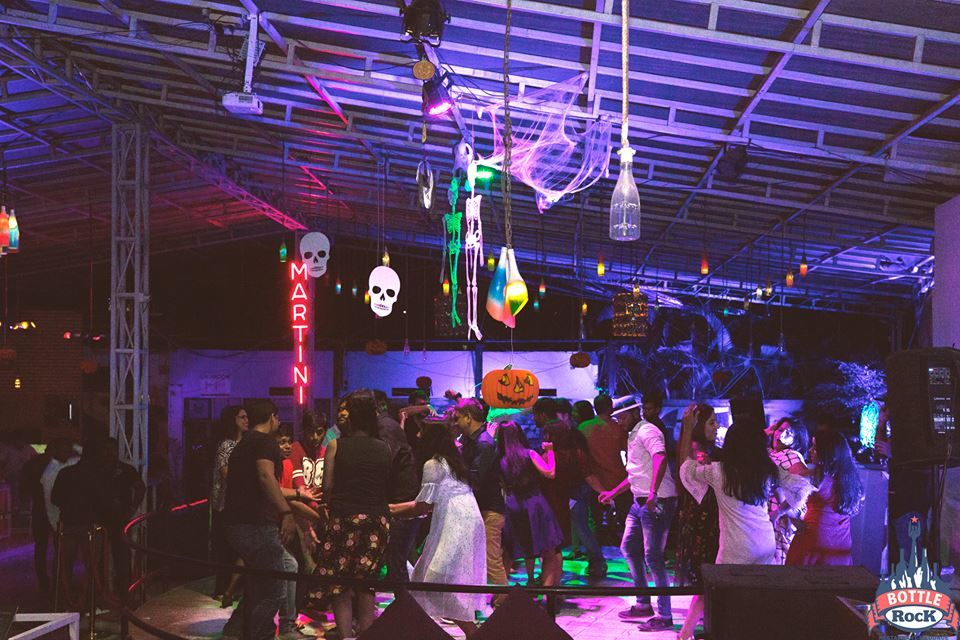 Overall, it can be said that it's an awesome place to hang out with a bunch of friends as its a complete package for all types of different persons with different moods.