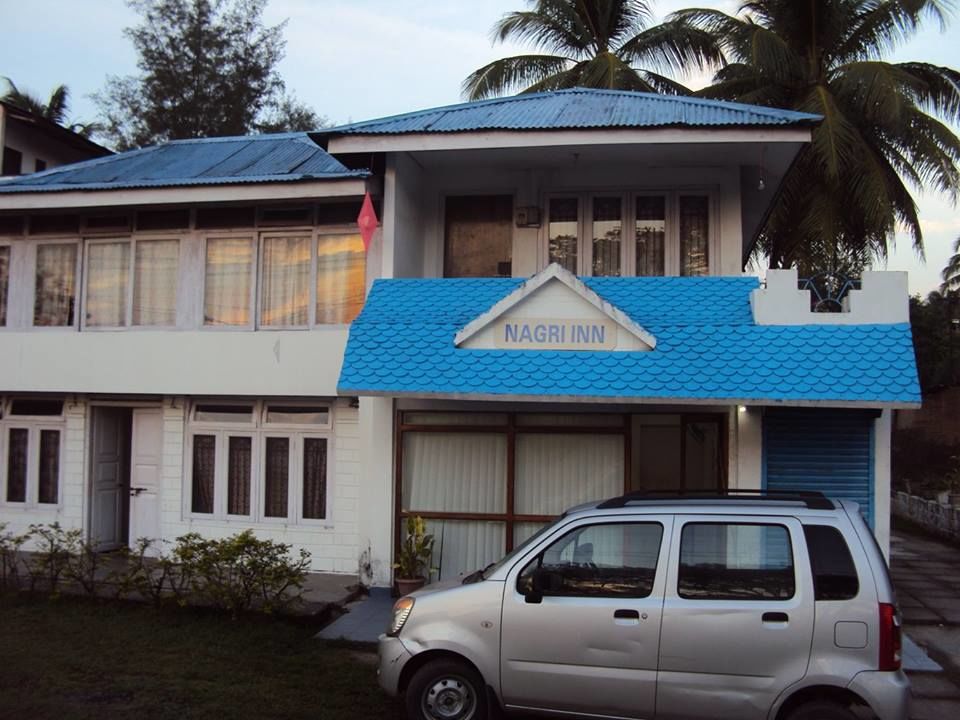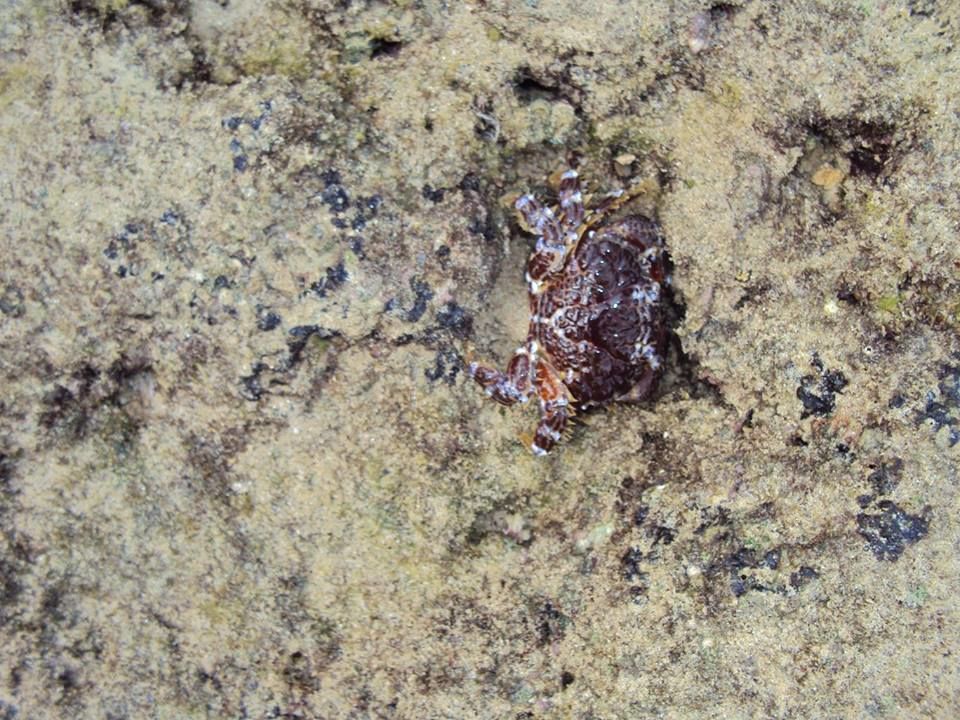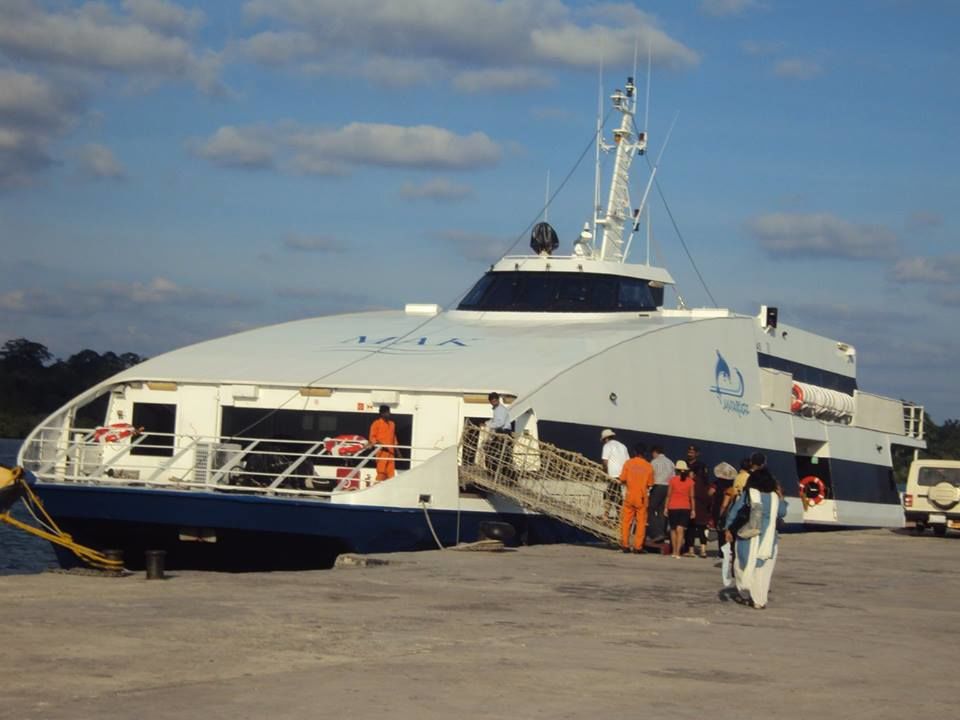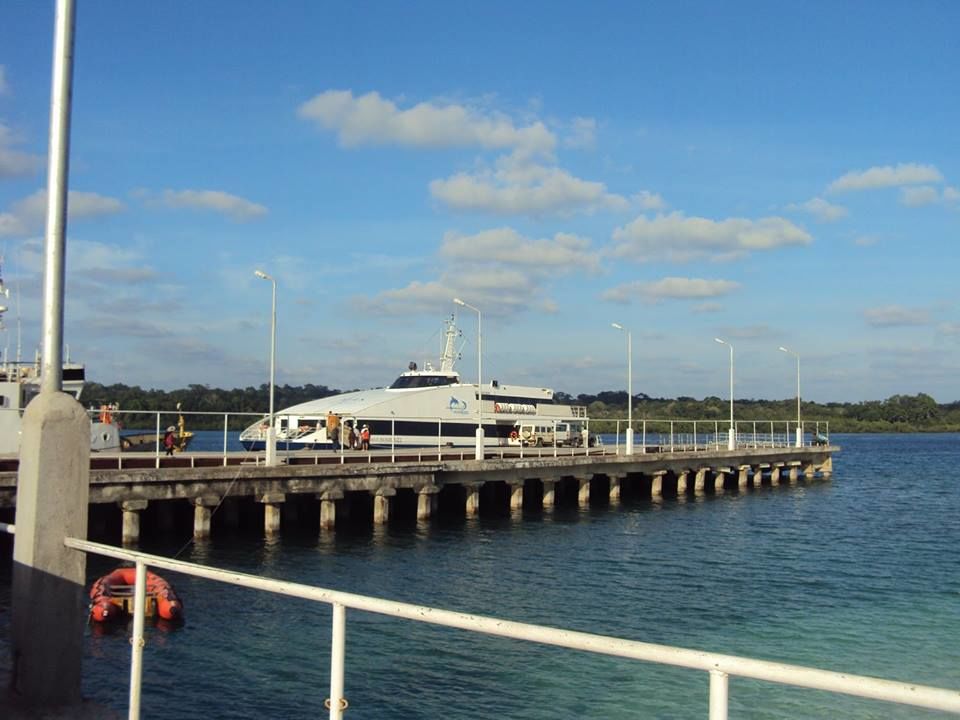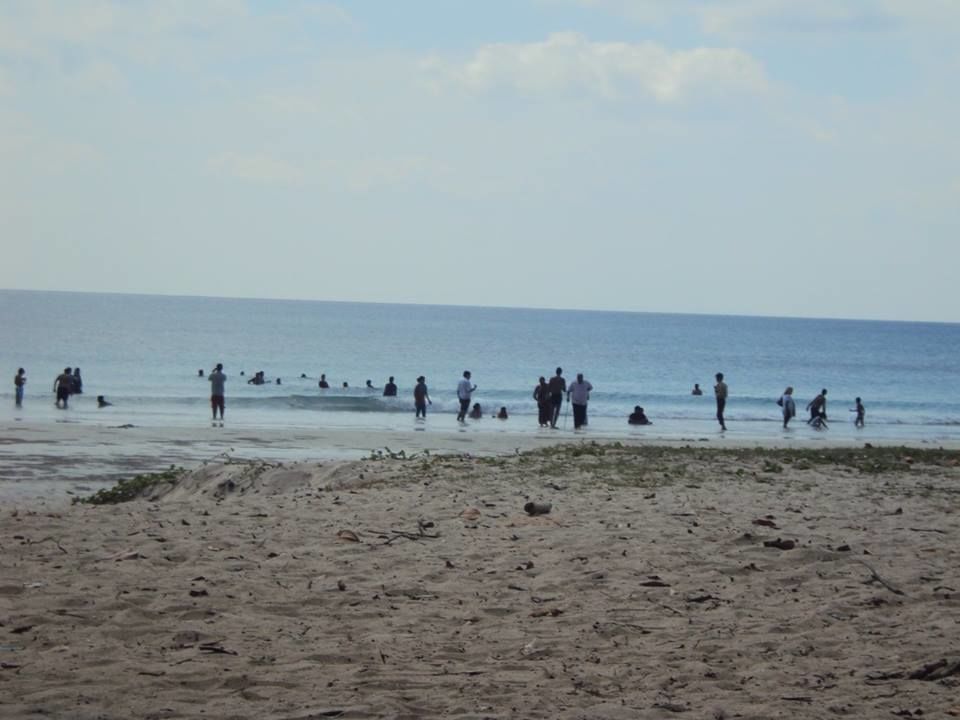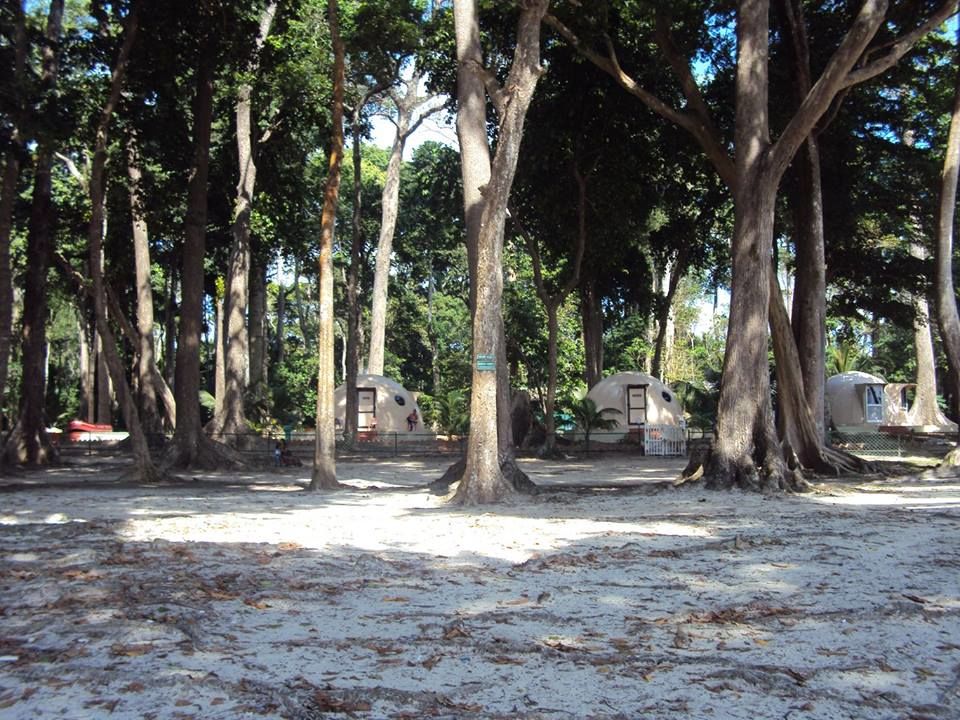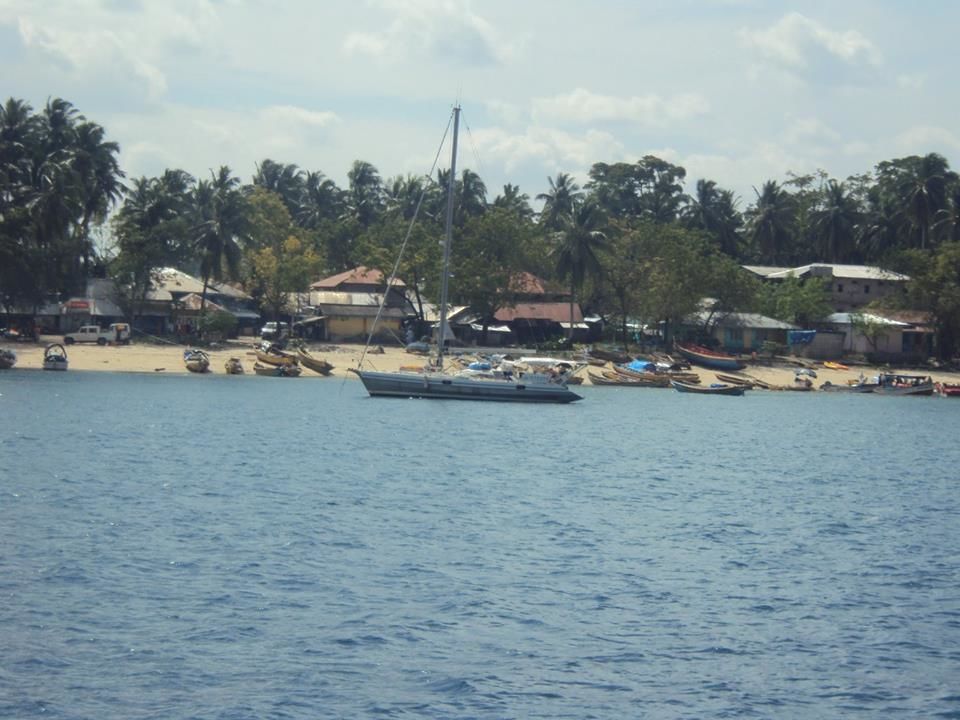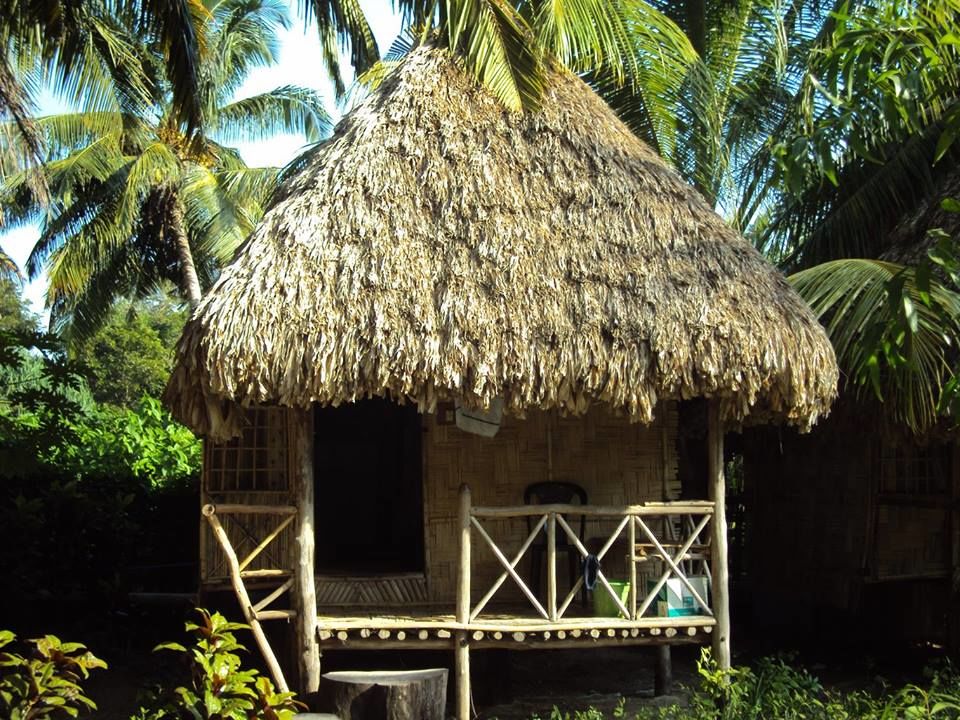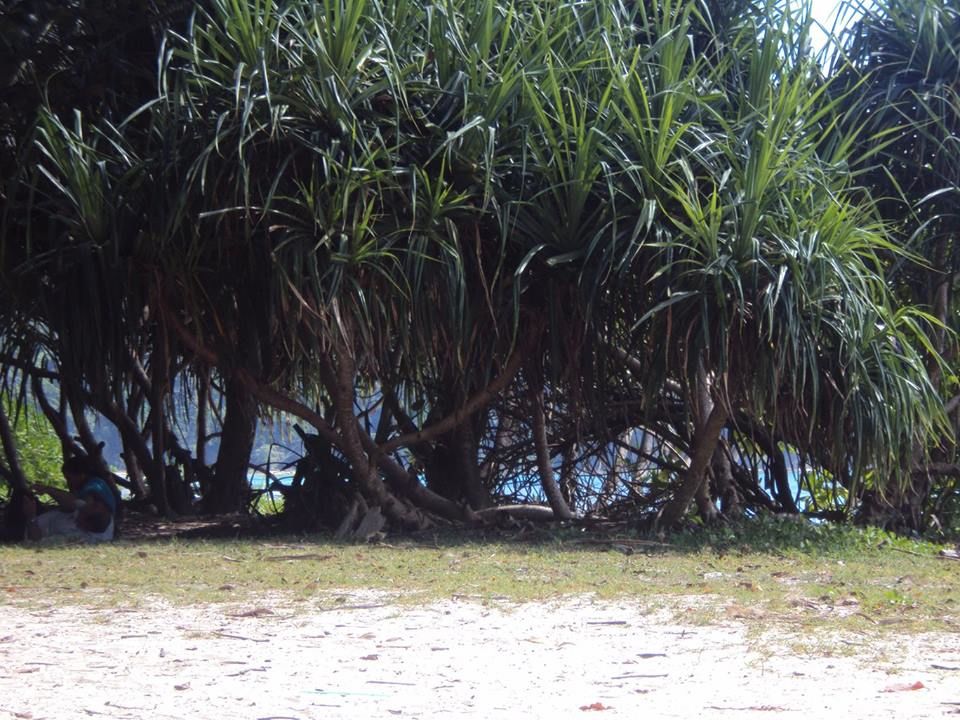 There's really something with travelling - Its actually a dual task of exploring and making memories...
When I was in my 7th semester BTech, that I got an opportunity to visit Andamans. We were total 7 people including my parents, my brother and one of our family friend, his wife and daughter.
We all were equally excited since we gonna visit an island for the first time in our life.It was a cold December morning when we started our journey. Since there were no direct flights from Trivandrum to Port Blair(Andaman Airport),we took a flight from Trivandrum to Chennai and then Chennai to Port Blair...
We arrived Port Blair in the afternoon..
Destination 1-
In and Around Port Blair
We booked the whole trip as a package from a tour operator and due to that we dont even have to think about the accomodation, food,car etc.
They provided it very well. So we directly went to the hotel and started afresh.
Though we were not tired and also very excited, we went straight ahead from hotel to the sightseeing. The first day of sightseeing was not hectic.
After relaxing and all, we first went to Anthropological Museum and then Chidiya Tapu beach to enjoy the mesmerizing sunset.
Then went to the historical Cellular Jail.
Mentioning about cellular jail, its located at Port Blair, stood mute witness to the tortures meted out to the freedom fighters, who were incarcerated in this Jail.
The Jail was completed in the year 1906 and was made up of individual cells.
Hence it acquired the name, "Cellular".It originally was a seven pronged but was subsequently damaged and presently three out of the seven prongs are intact.
On 3rd May, 1969, the Government of India declared it as a "National Memorial". Today, it is a place of pilgrimage for all freedom loving people.
There is a special cell in which Veer Savarkar was kept prisoned separately. Also there is a Museum, an Art gallery, and a Photo gallery which are open for all.
One thing which should be mentioned is the Light and Sound Show. Though I have seen many light and sound show, the one here was soo different.
One could feel the saga of the heroic freedom struggle is brought alive in a moving Sound & light show.
The show was very informative and it gives us a brief idea about the happenings in the jail prior to the independence.
Then we returned back to our Hotel.
Destination 2
Ross Island-North Bay/Coral island-Viper Island
After breakfast,our journey begins on a ferry towards Ross Island.
Ross Island used to be the head quarters during British regime and now left with the ruins of those times.
We roamed around for almost 2 hours and clicked many photos.
The old light house at one corner of the island is a must see.
The island presently houses the ruins of old buildings like Chief Commissioner's House, Government House, Church, Bakery,etc. and all in dilapidated condition.
And then in the same boat,we proceeded to North Bay/coral Island. It was really an amazing experience..
We could see coals reefs, exotic varieties of beautiful ornamental fish and other marine life through glass bottom boat ride.
There were small stalls in the beach side and we bought some beautiful jewellery and stuffs made of corals and shells.
Viper Island- The Viper Island gets its name from the snakes that inhabit the island.
The islands are famous for the ruins of a jail that precedes the cellular jail or the Kaala paani.
The jail was formerly used to incarcerate political prisoners and we can still see the ruins of the gallows at this island.
A one and a half hour ferry ride from Port Blair covering 54kms on the sea, Havelock will welcome you with its silver beaches and lush green forests.
Havelock is the most visited island in Andamans.
Sky diving and Scuba diving - These two are the main things in my Bucket list..
Though I have planned and dreamed of Going for Scuba diving in Havelock, due to the sea condition and all,I cudnt go for it that time :(
For all the adventureous people out there....Yeah...This is your place... :)
We then visited the 'Radha Nagar' Beach-one of the most popular beaches on Havelock and was named "Best Beach in Asia" by TIME magazine in 2004.
Its is one of the cleanest beach I had ever seen in my life. Best for photography lovers. One can go for Scuba Diving, Snorkeling, Boating, Fishing etc.
The sunset at this beach is a marvel to behold. We swam in the calm water of Radhanagar beach and played with the waves.It was really fun.
The Elephant beach in this island is a must see.
And in the end of day we returned back to the hotel by one private ferry named "Makruzz".
This is a good choice for passengers who want to travel quickly between Port Blair and Havelock.
We have travelled both by the Makruzz as well as by the government ferry and would easily vote for the Makruzz. We really enjoyed the ride.
It was really a voyage of Comfort and Luxury.
Destination -4
Baratang
Our next destination was Baratang Island. It would take you about two-and-a-half hours to reach here from Port Blair using a bus and then ferry.
It's best you leave early in the morning to enjoy a full day here and then return to Port Blair in the evening.
Baratang Island is also where the Jarawa tribals live. On the way if you are lucky you may see the ancient wild tribal people of Andaman.
A visit to Baratang Island will let you experience the thrill of walking across low-lying bamboo bridges over swamps.
You can also take a boat to the limestone caves. And the way to Limestone cave is really interesting itself, you have to trek some of it.
We followed our guide who was carrying the torch light and got inside the cave.
The stalactites and stalagmites which have withstood the natural process of erosion over time, form different interesting shapes and figures like face of lion.
We also spotted a Ganesh idol formation. Near the limestone caves are the active Mud volcanoes.
This is the only active mud volcano in India.
Destination -5
Niel island
This was my favourite island among all the islands we visited in Andamans.
Neil Island is a peaceful island, which will charm you with its deserted beaches that are perfect for complete relaxation.
Neil is full of natural wealth in terms of clear water beaches, lovely sunsets and sun rise views, rich coral reefs and we can even see the natural rock formation.
There are three main beaches here. Bharatpur Beach, Lakshmanpur beach and Sitapur beach where we can experience the spell bound sunset.
Natural rock formation is another speciality of this beach. Head out to the beautiful beaches at Sitapur, Laxmanpur and Bharatpur.
While you are here, simply sit by the beachside, soak in the cool breezy air, read a book and sip the natural coconut water.
Apart from the many water sports,never miss the spectacular corals and reefs that make for a great snorkelling experience in the entire region of Andaman.
Talking about the corals and glass boats, this place is really a paradise on earth.
We could see many colourful creatures, starfishes, jelly fish etc. Never miss the sunset and sunrise in this beach. Its really a divine experience.
We made a over night stay at the Neils..Mentioning about the stay, it was such a memorable stay there.
This place entertains every traveller with its various flavours of accomodation like bamboo cottage, Nicobari style huts,AC Cottages etc.
Among them, We stayed in a Nicobari style hut there. It was really cute. I could see many foreigners also in our nearby Nicobari huts.
There was one common place for having dinner.I still remember the ambience there during night time.
They were playing Linkin Park songs and we could see foreigners danceing around the camp fire.
The aroma of food with the ambience of song, the cool breezy air and the multi coloured LED Lights will lighten up everyones mood.
I feel like Im really blessed and lucky that I got a chance to see this mesmerizing Niel island.
In the early morning, while we are walking to the beach side to see the sunrise, I cud see the foreigners doing "Soorya Namaskara".
After watching the sunrise and having breakfast, we continued our journey back to Port Blair, with a bunch of memories to treasure.
Once we reached Port Blair, we went for some shopping and all and brought many coral stuffs.
Next day, we returned back to chennai via flight from Port Blair, and from Chennai to Trivandrum.
Though we returned back to our home, I was still in the hangover of those beautiful beaches, its flora and fauna.
Now, When I think about Andaman, Niel Island etc,I wish I could go back once and explore the Scuba Diving which I couldnt do at that time.