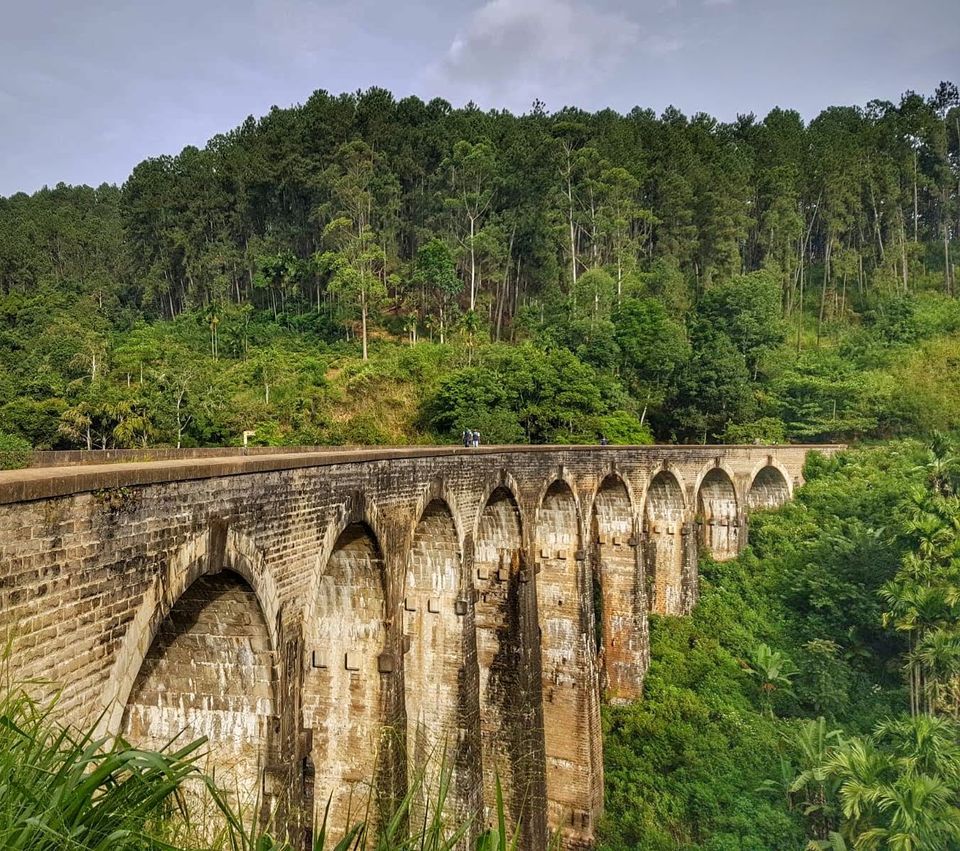 I am an IT professional worked my arse off for the last fives years of my life across Delhi NCR. I used to waste like one day every week from my life which makes it almost two months every year.

So, Finally I moved out of Delhi and started working for a smaller MNC in Chandigarh which eventually turned my life in an amazing journey. In chandigarh, I can manage to balance my personal life along with my working profession. The time I was devoting into travelling everyday. Now, I think about doing some real cool stuff like food blogging, writing and travel of course. In the last six months I have travelled across many places in the Himalayas but only domestic travel since, I was not taking any vacation to travel. Now, it is time when TraveLo goes international with his very trip to Sri Lanka.
I have always heard about this place many times in my life. Be it in Hindu mythology or in the stories by Indian grandparents. The character of Ravana always fascinates me because he is just a man who turned out to become a super human and had enough power to fight a God himself.
No offence, I have always believe that these are not just the stories but has some real connection to it since, whenever I discuss about Ravana. My Sri Lankan friends always depict his character as one of the prominent Kings in Sri Lanka. They are aware of it already. So, definitely you observe a connection there. I am not saying everything is true what they have told us as fiction but somewhere it is true upto an extent which I I believe in.
I am not a religious person at all but these dots always connects and it is seduces me to know more about it. The objective my trip is not solely to know this but I would really like to interact with locals to understand what they think about our point of view.
Padurangla
Sigiriya is one the best places to visit when you are in Sri Lanka. If you don't visit Sigirya, it is a total waste of your time.
Sigiriya is far away from honking vehicles. It is a small beautiful town in the middle of the forest where you find cool cafes and restaurants full of travellers coming across the globe. You may get along with different people and enjoy the trips.
Kandy:
The place is just like a metro city but
Train ride from Kandy to Ella:
Travelling in train is not a new thing for anyone from India but this ride has a different vibe to it. You may have travelled in trains at least once in your life but this ride had brought some real charm to my face as I took it on my Birthday. I am crazy about mountains and this train takes you through the green mountains in Sri Lanka with its astonishing views and palm trees all over the place puts you into an illusion of travelling through the green heaven of wonderland. It will not be wrong if I call this place Himalayas of Sri Lanka. Ella was my destination which is the last station for this train. I thoroughly enjoyed the train ride watching tea plantation across the hills, witnessed beautiful waterfalls in the middle of nowhere. The trains passes by no of bridges crossing the rivulets was an amazing experience. At times, I felt I am back in Himalayas. The trains starts from Kandy which is more like any metropolitan city. Then, It passes through the mountains and then again its passes through different small town which makes it unique. This train is more like a time traveller which takes you from one generation station to another through the best views in Sri Lanka.
If you are ever planning to visit Kandy, Elle must be be your next destination by taking this ride.
The place is so amazing that you would fall for every scenic view that you pass through.
So, After too much struggle I finally got the seat next to the window. People here are so much cooperative that they will definitely help if you would just ask for it. I must tell you guys if you are riding in this train you gotta Take the window seat but it is not easy to get it. However, one can just try his luck by visiting the train station itself and try it. out. You never know if it is your day,
In future if someone asks me what comes to your mind when you think about Sri Lanka. The colour GGren is the first thing and the Palm tree tree and when you talk about the places then Sigiriya is one amazing place once must visit to have a perfect view of Sri Lanka.
Tomorrowland Hostel:
In my all travelling experiences. This is one the best places I have got so far in Sri Lanka. The place is really good staying away from the crowd of the main area. This is off beat location for people who wants to stay in the middle of the nature. It has got like the best sunrise view and the sunset view.