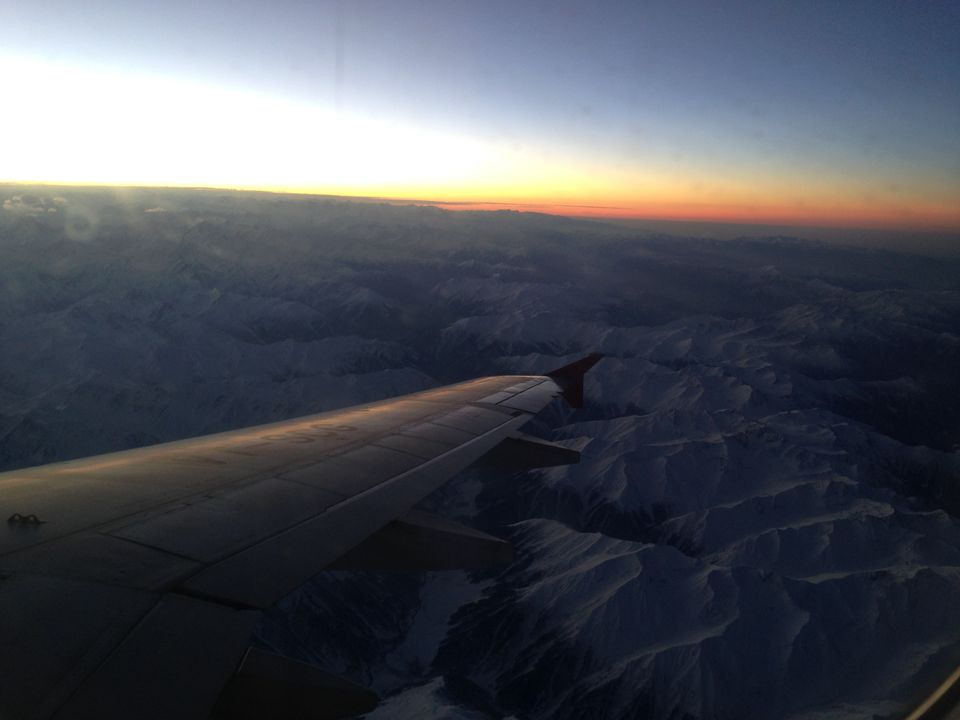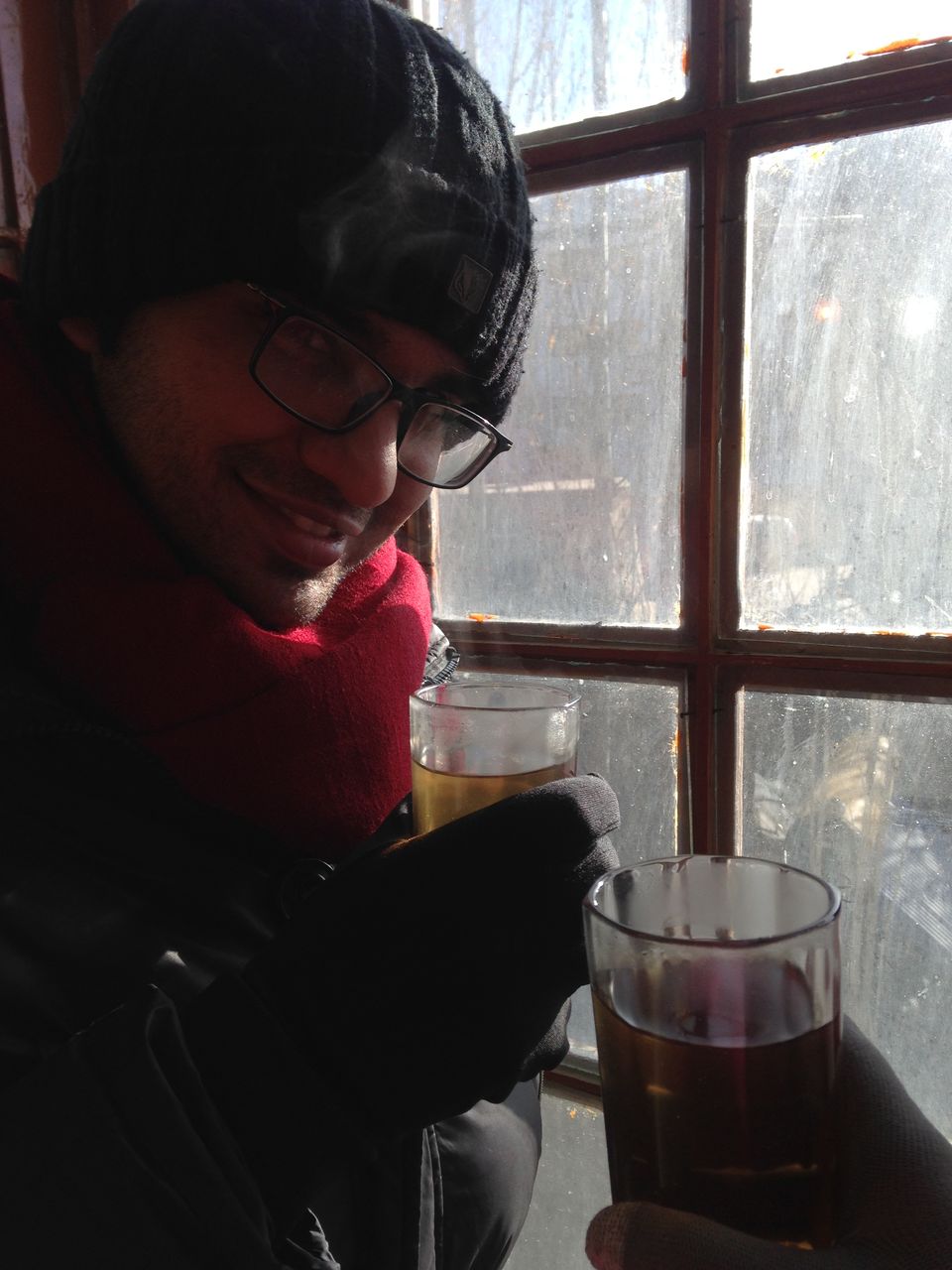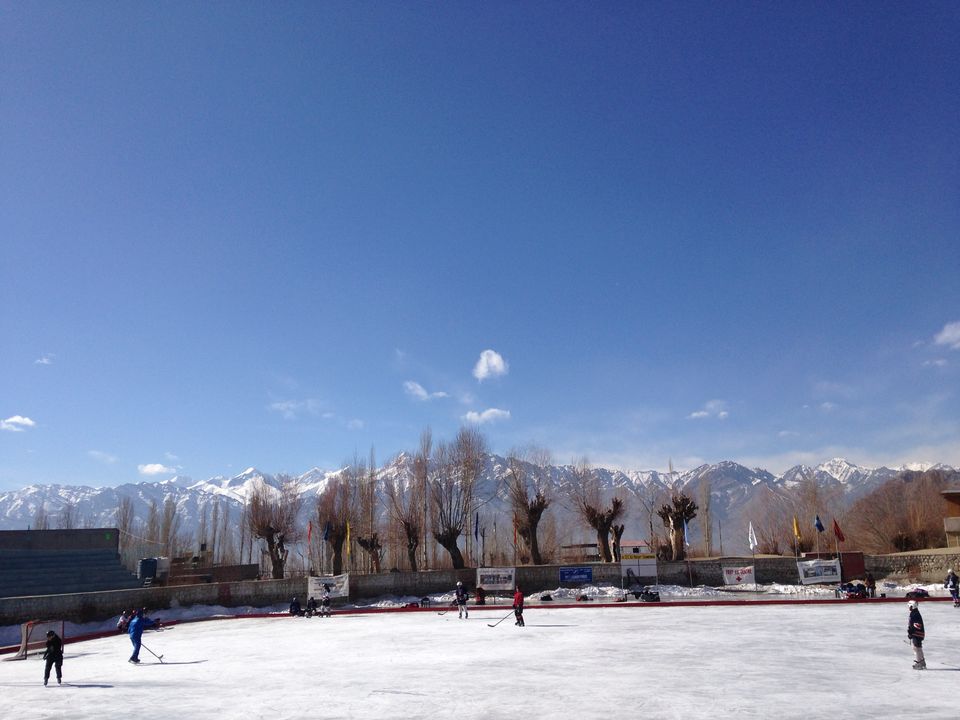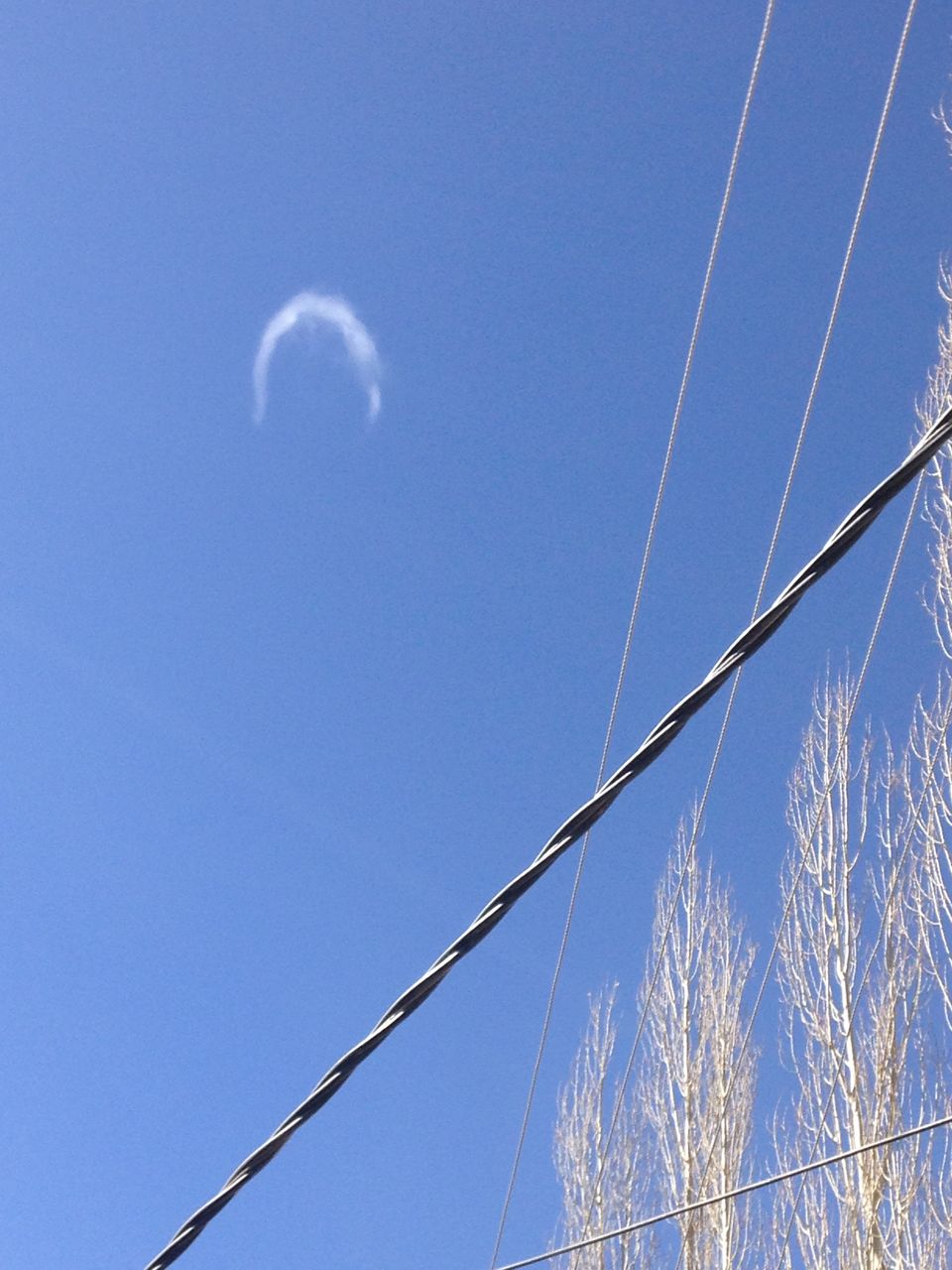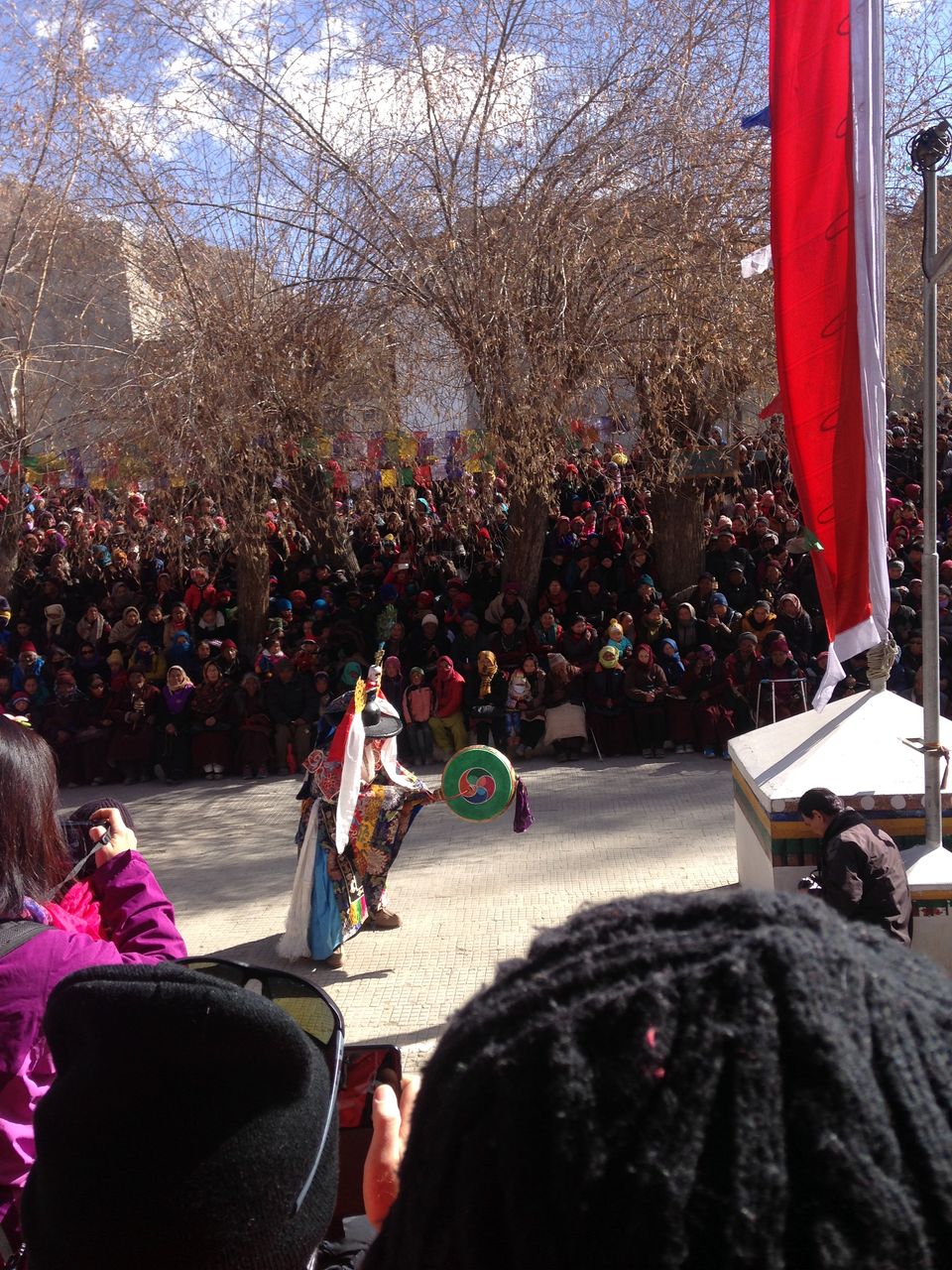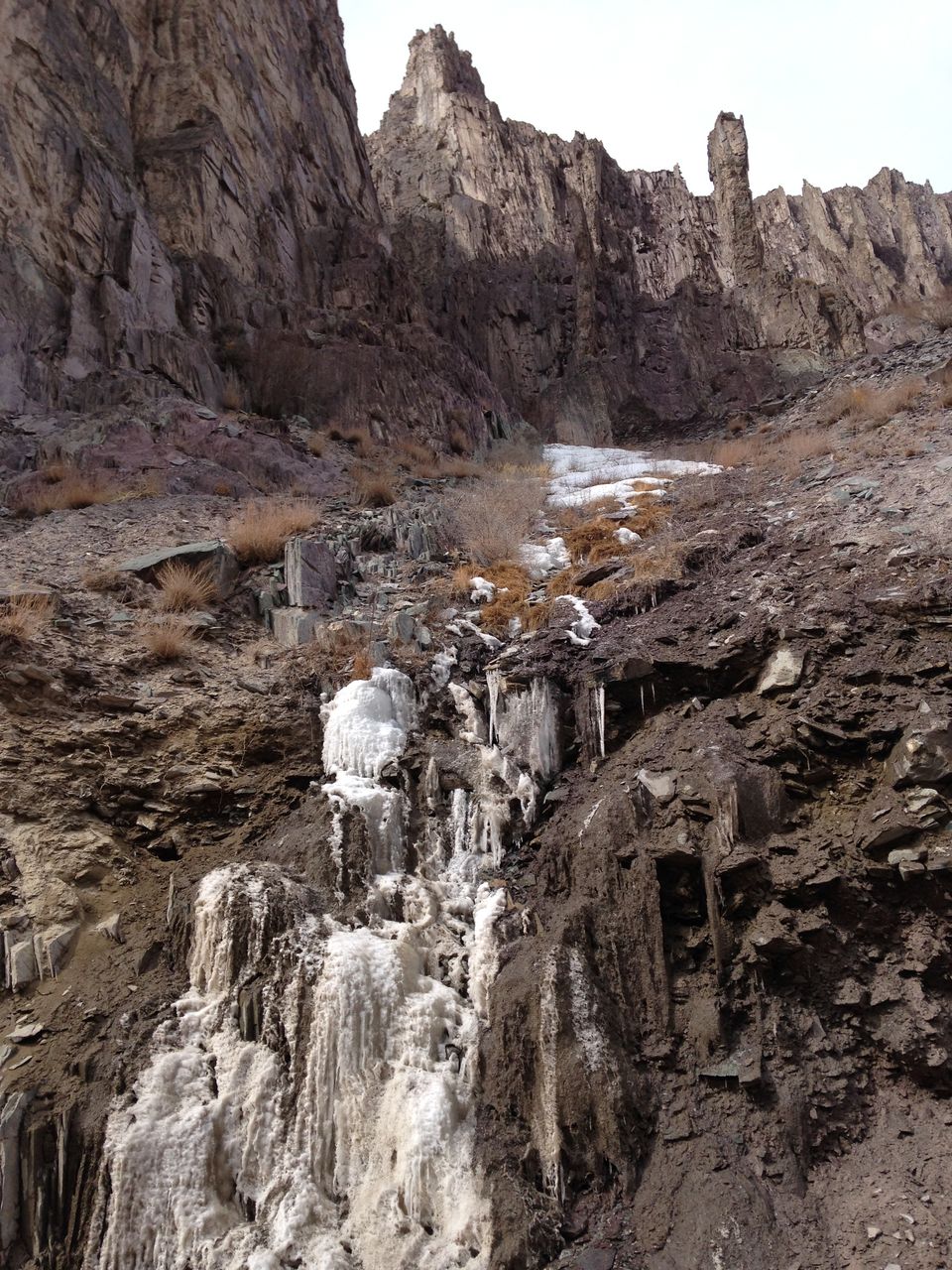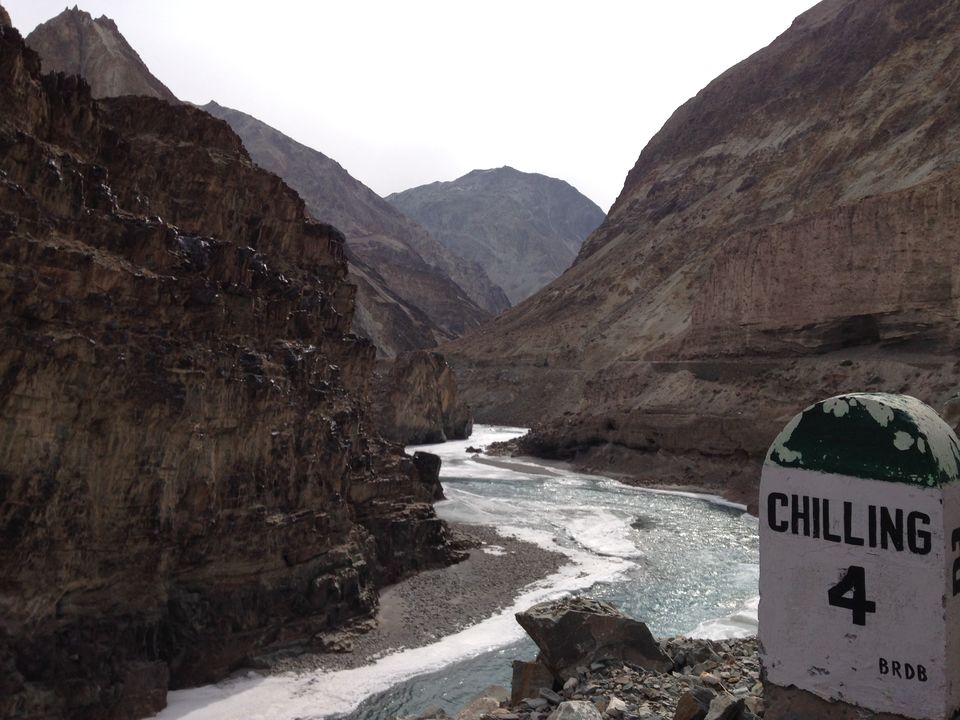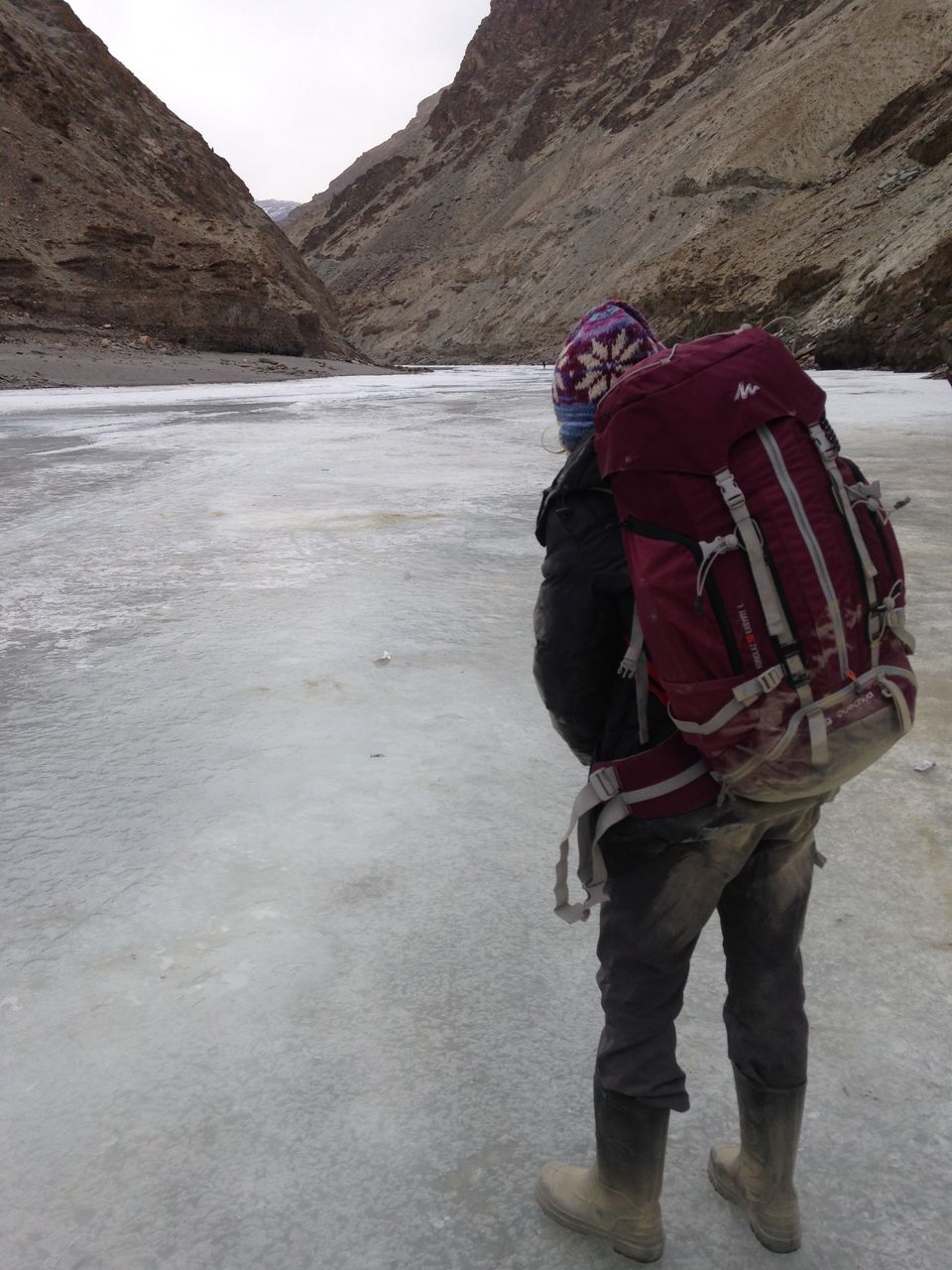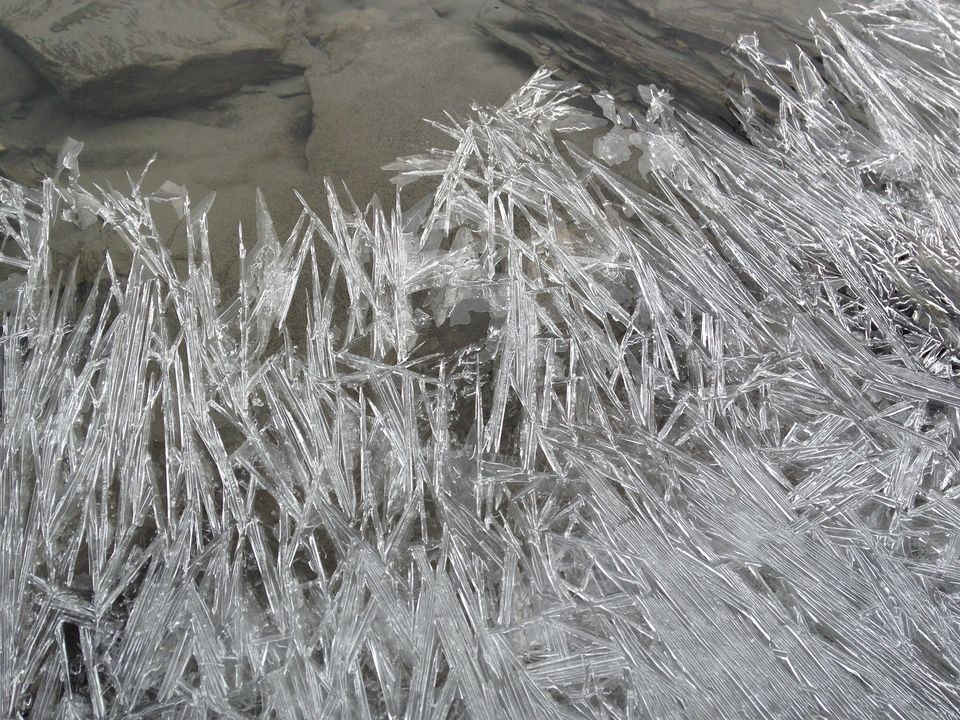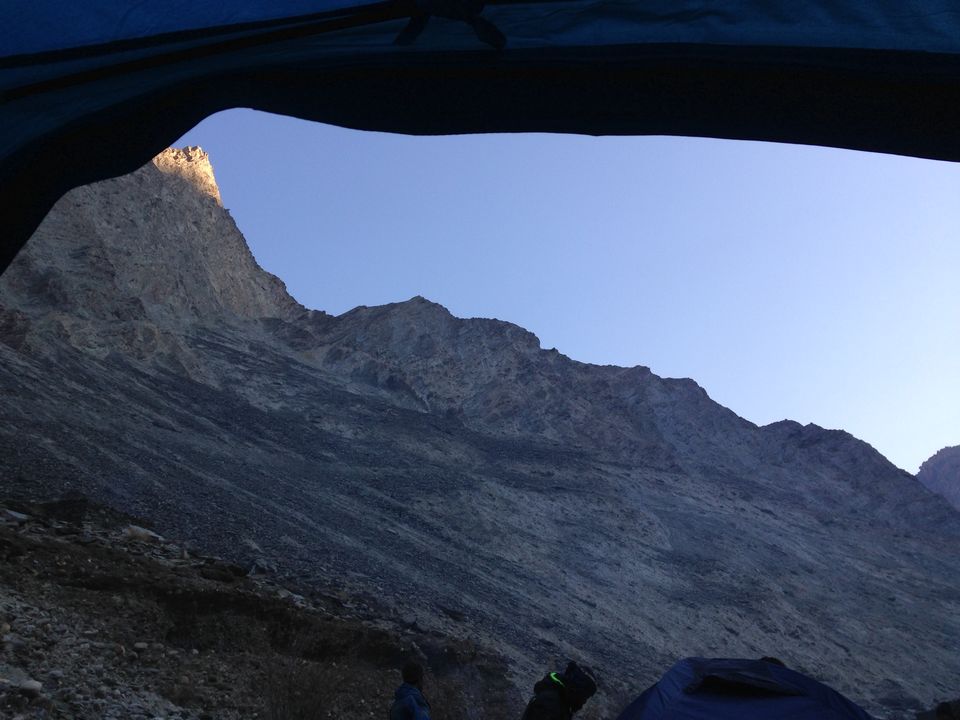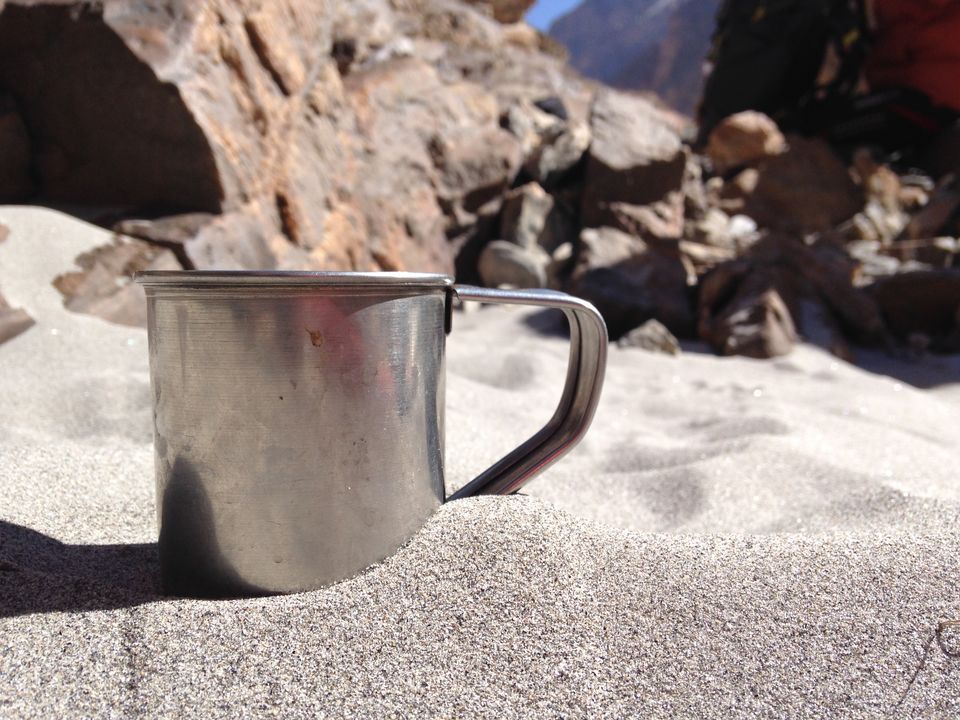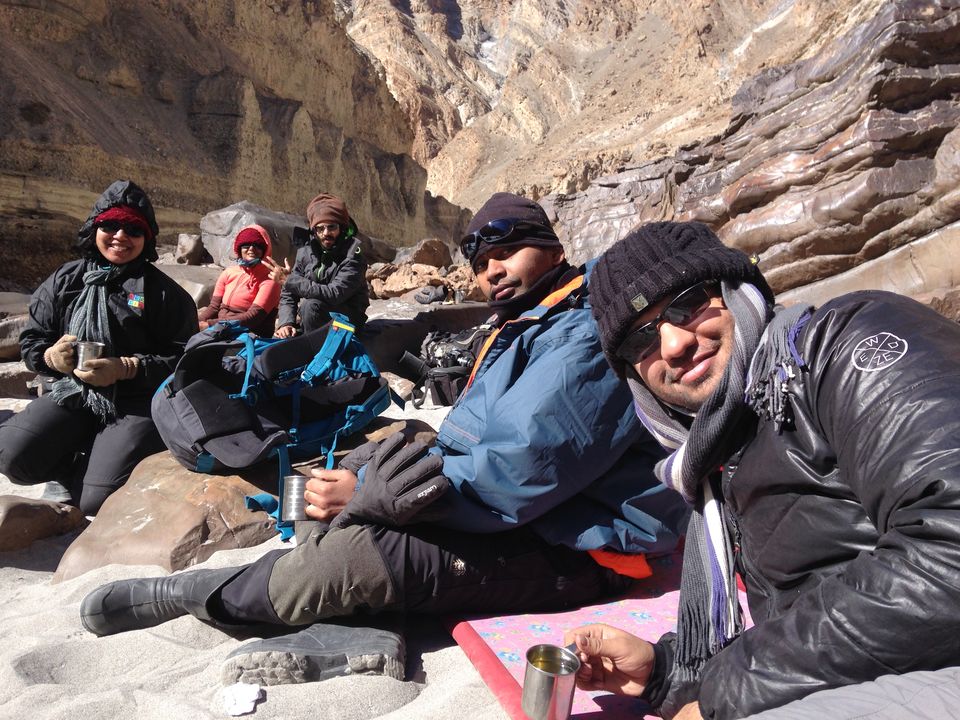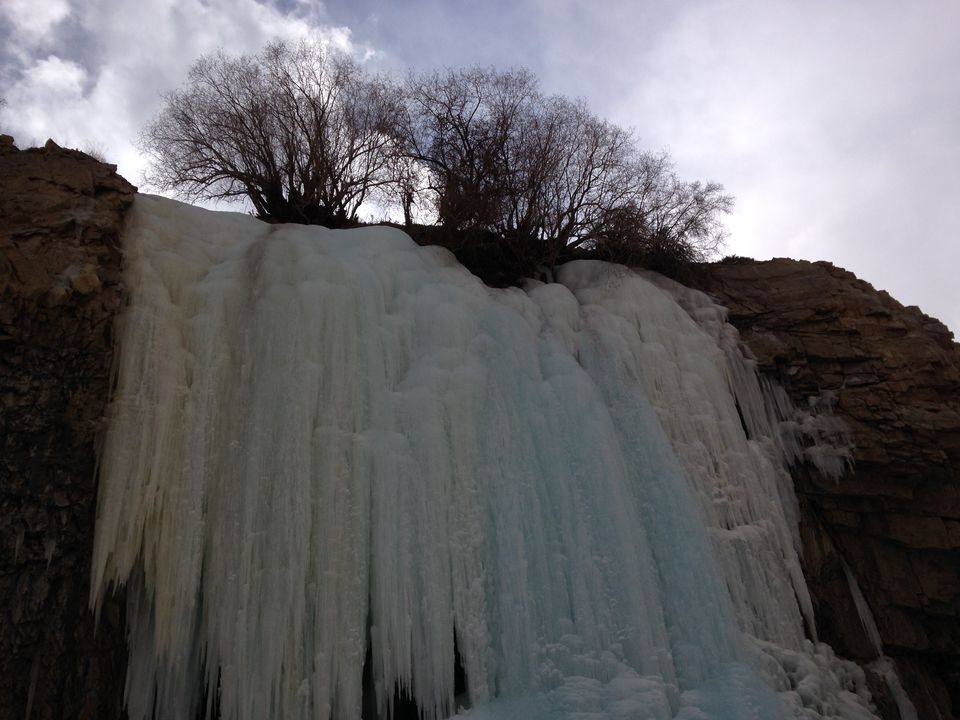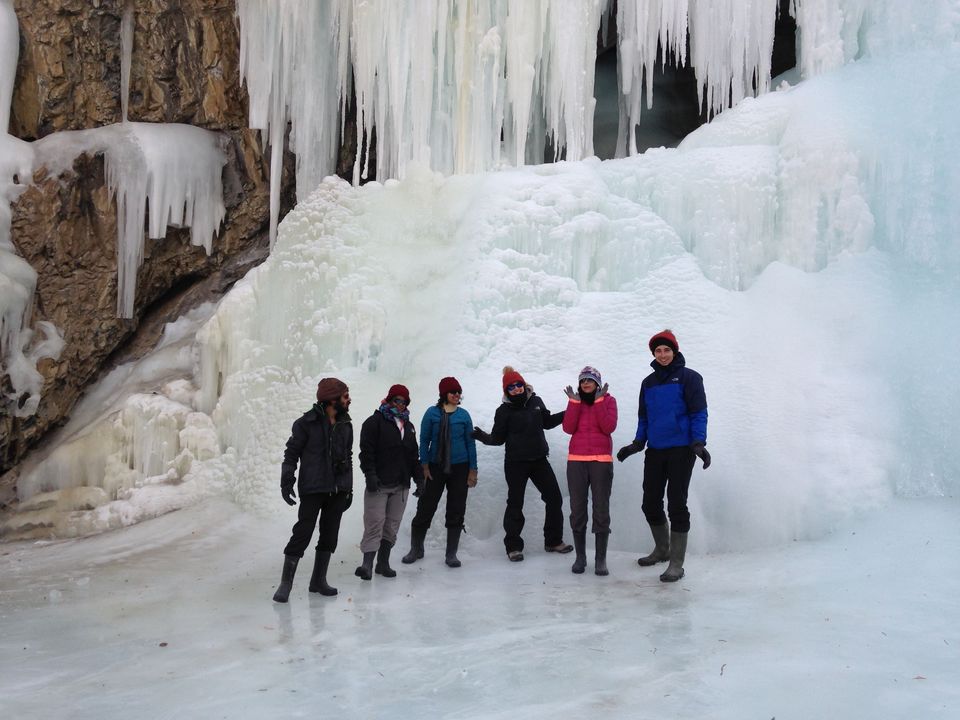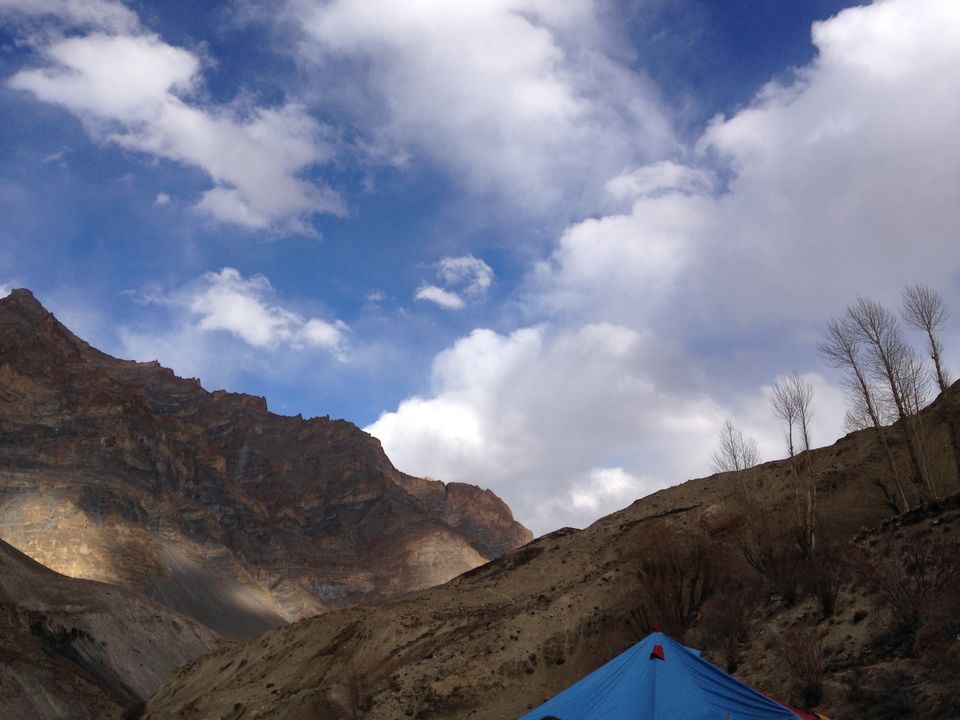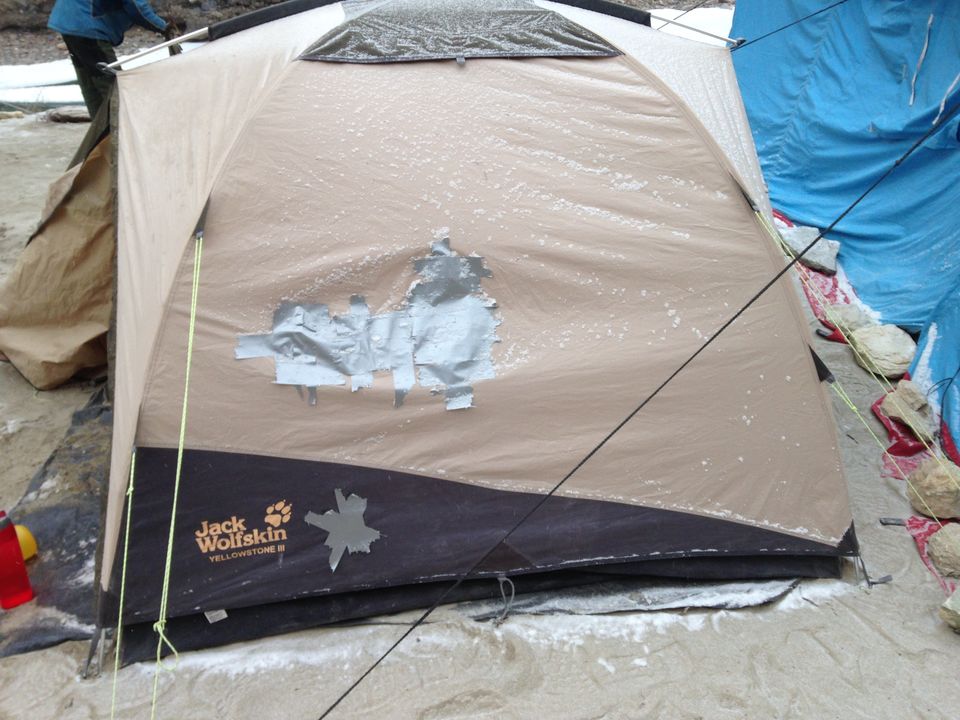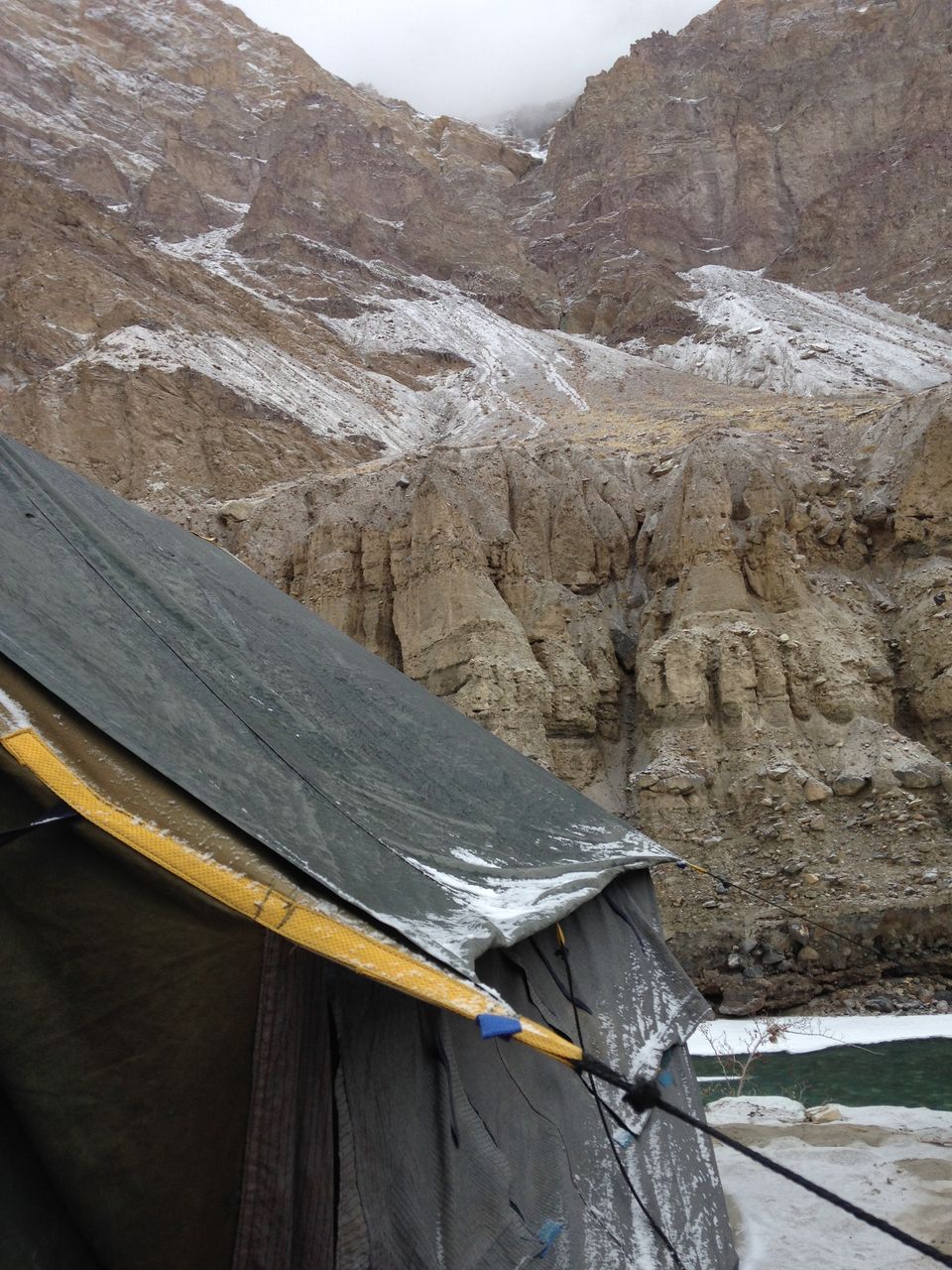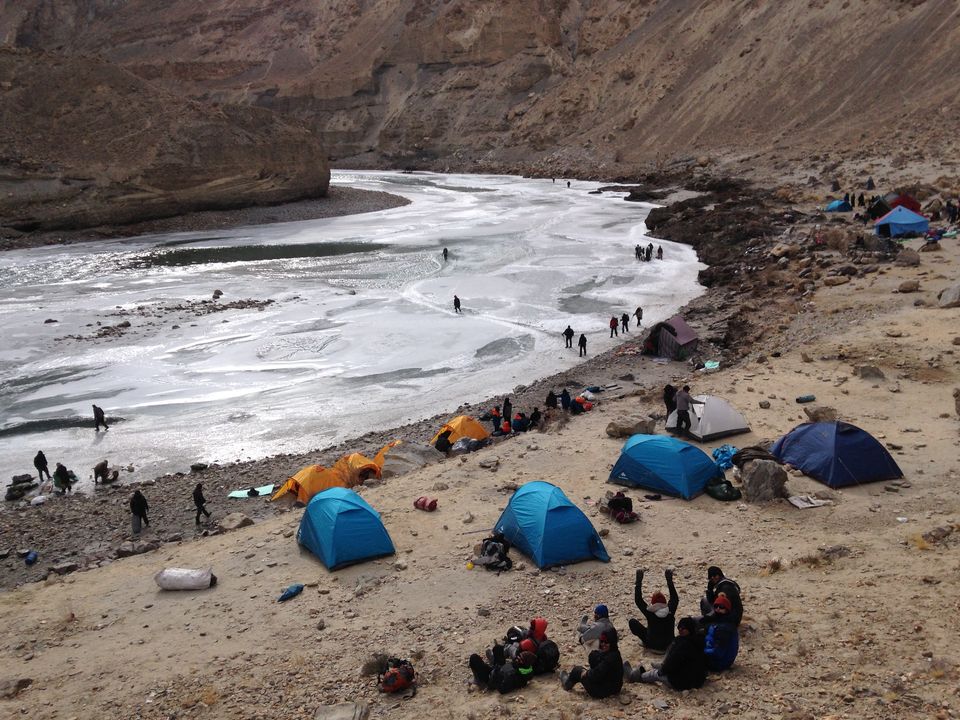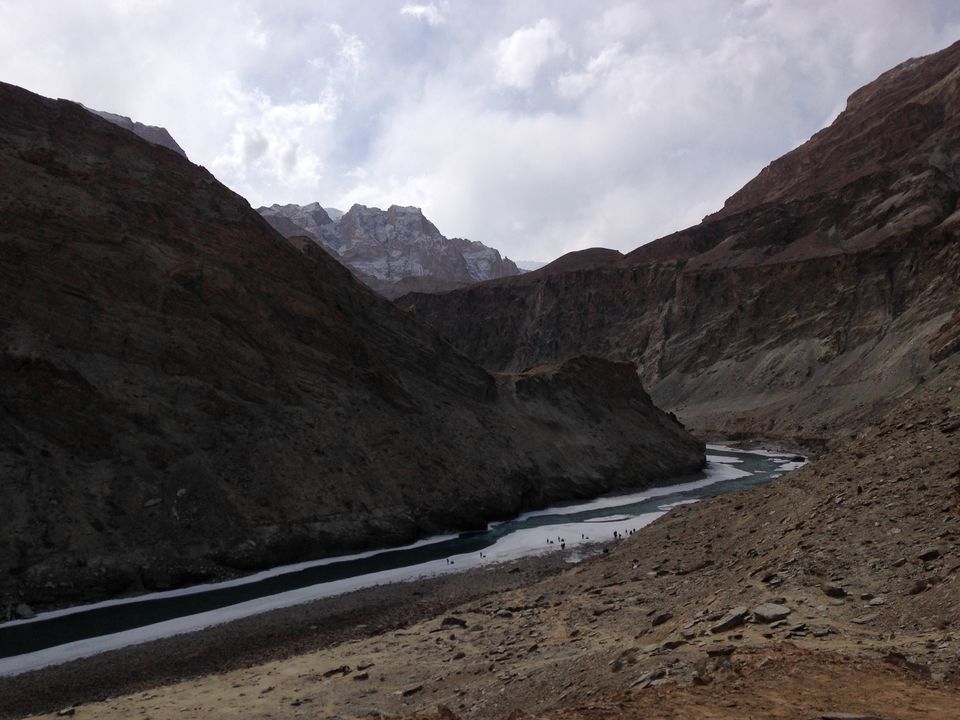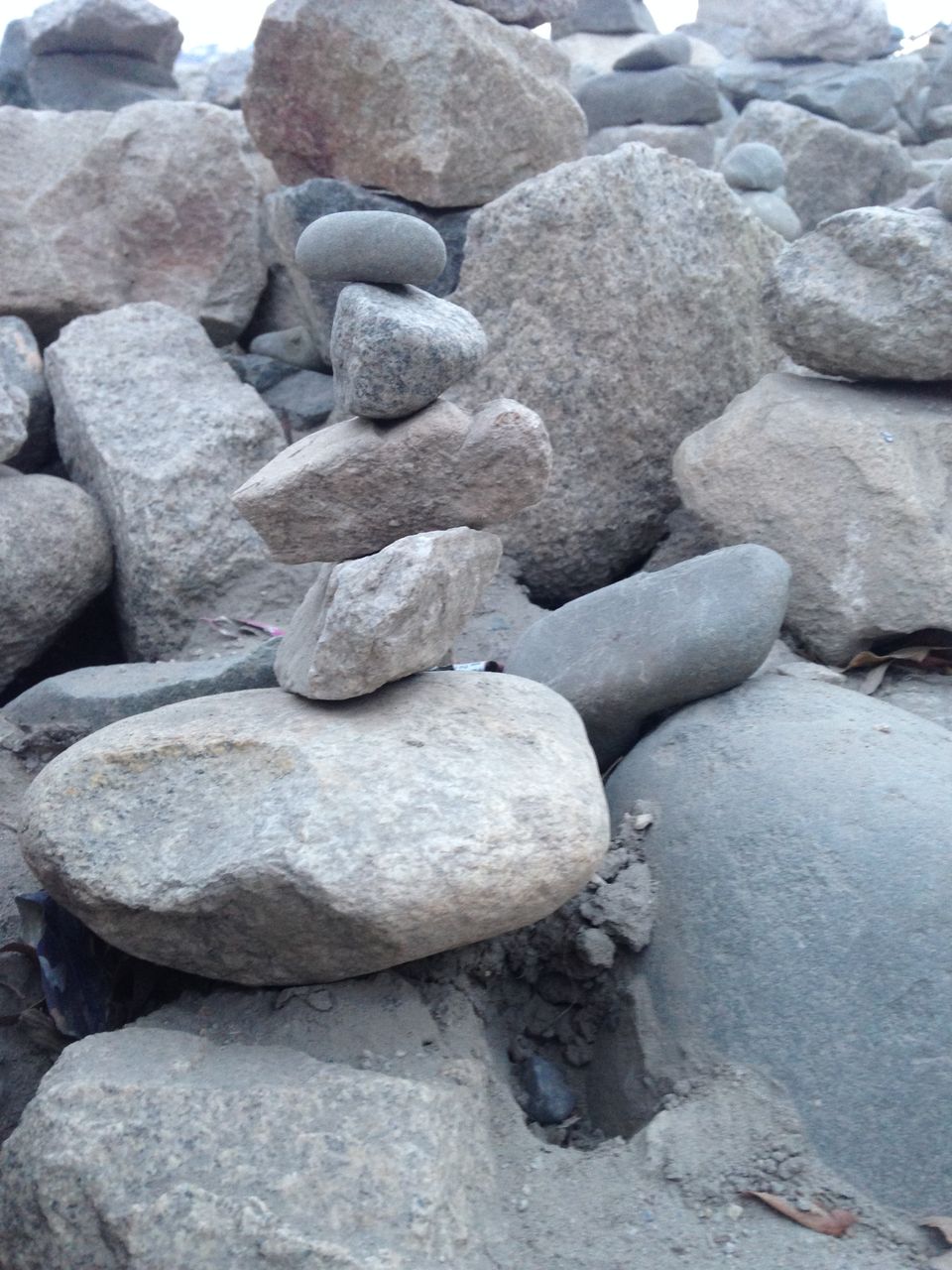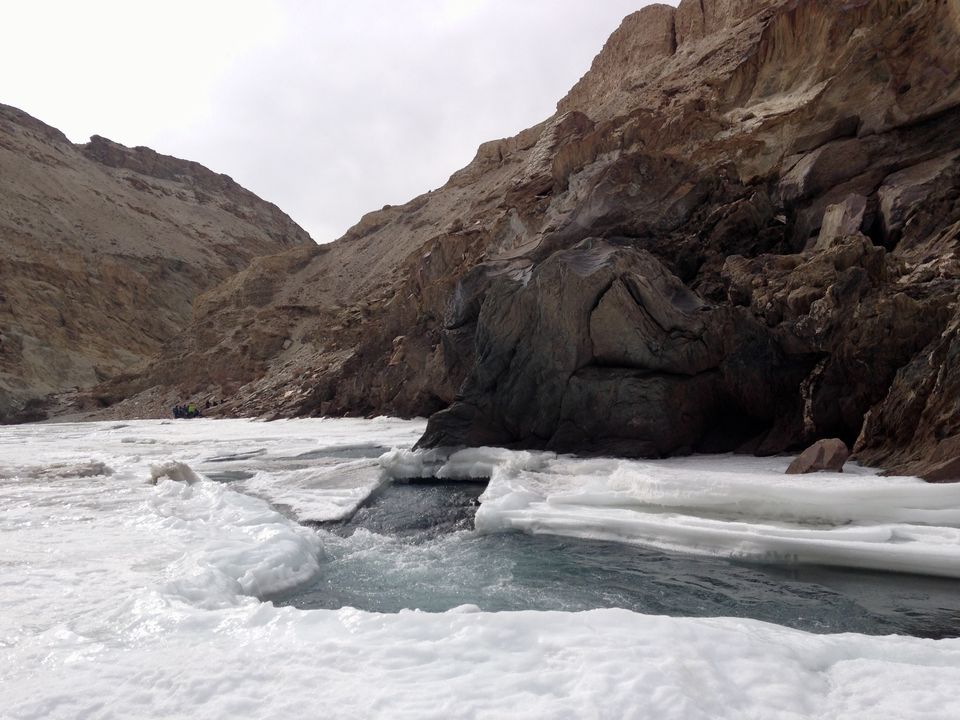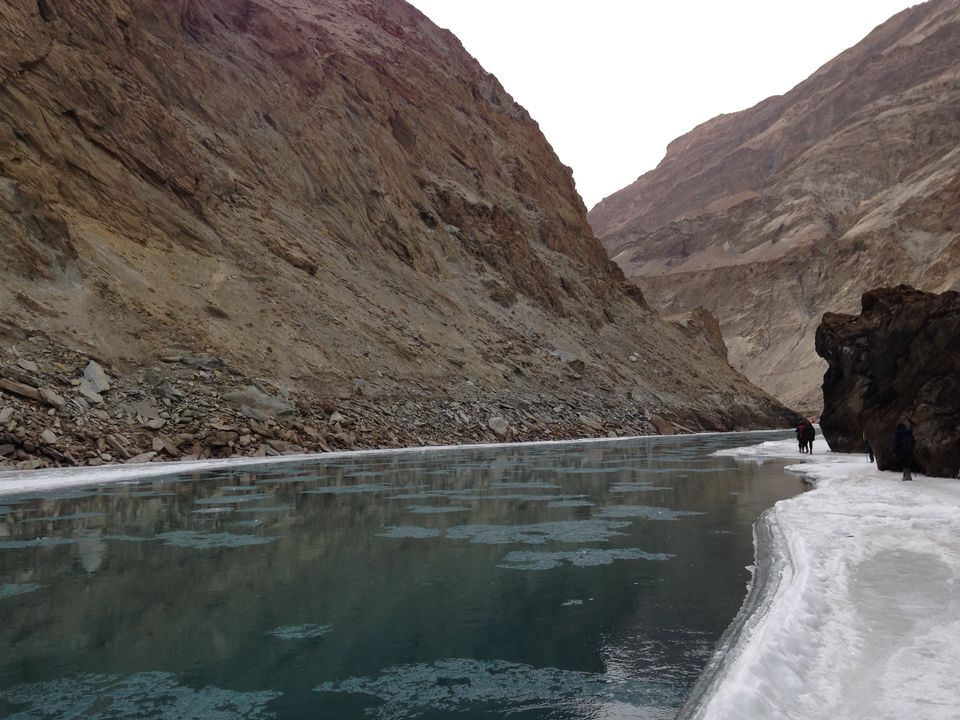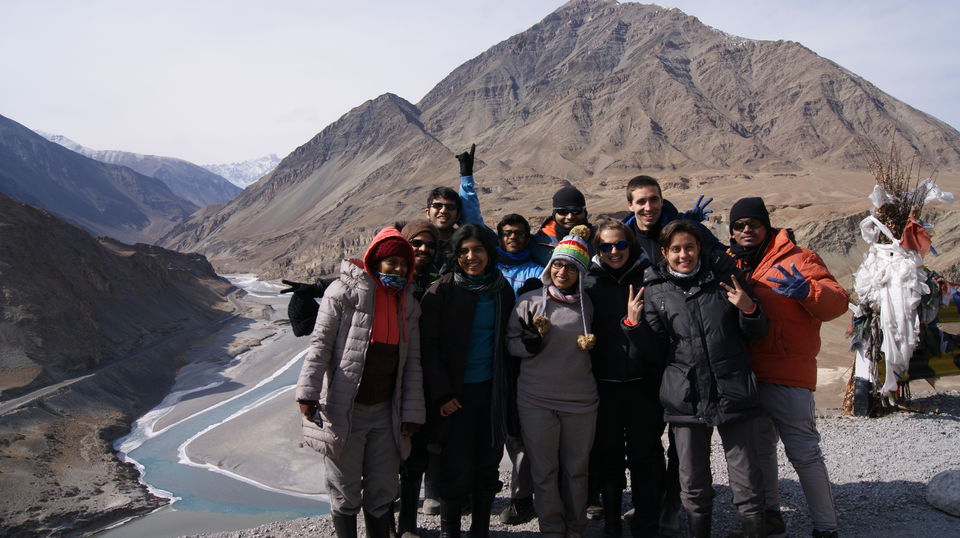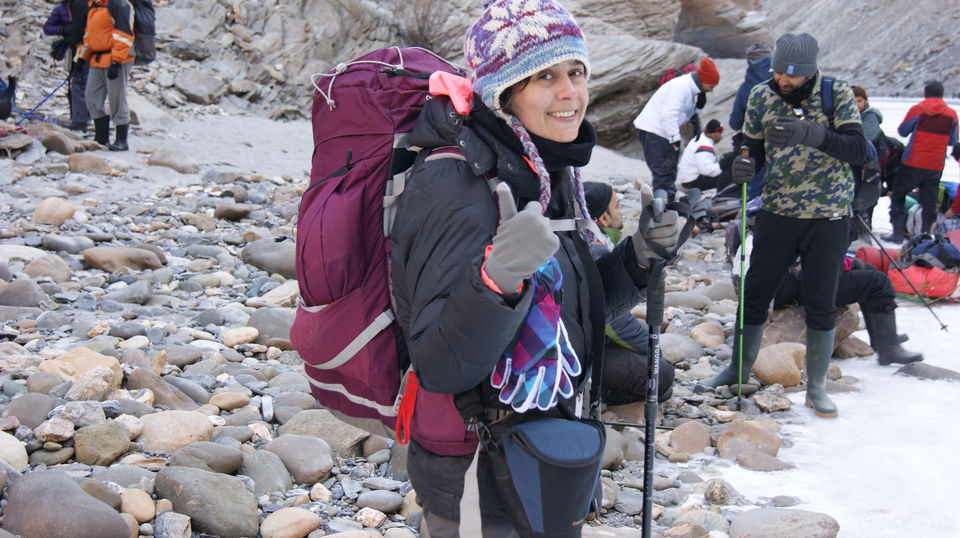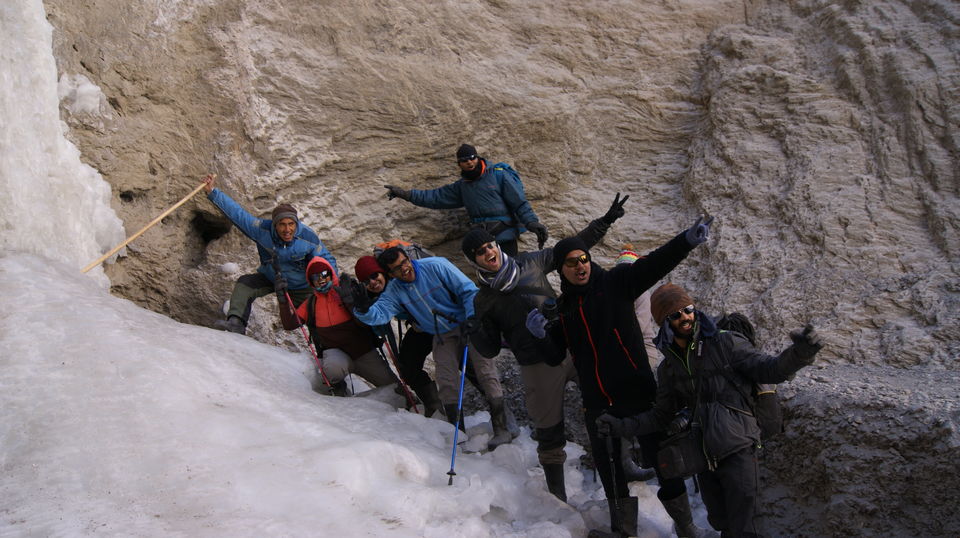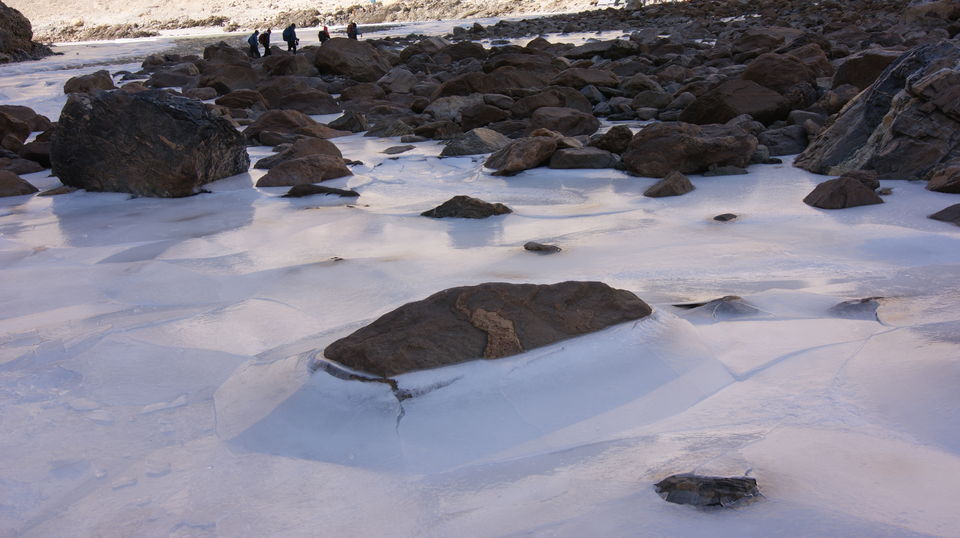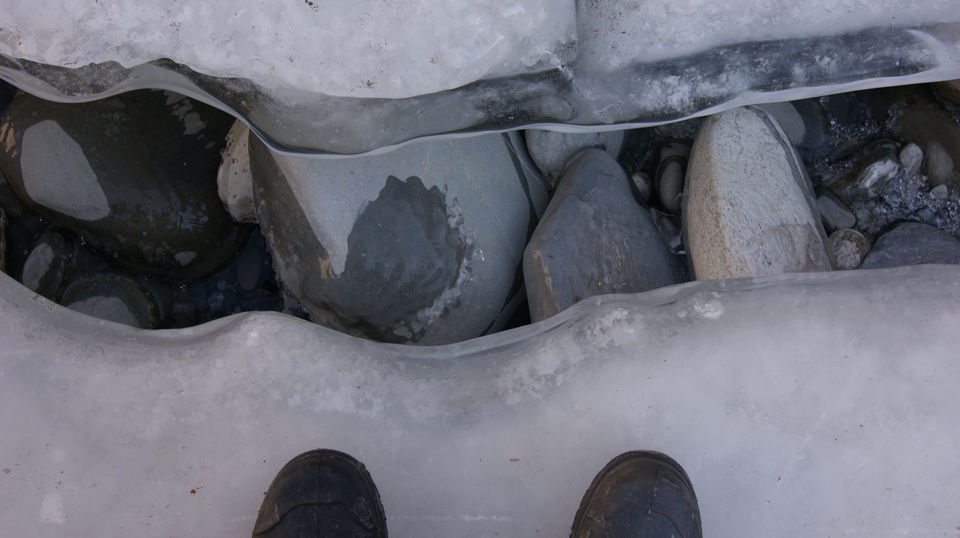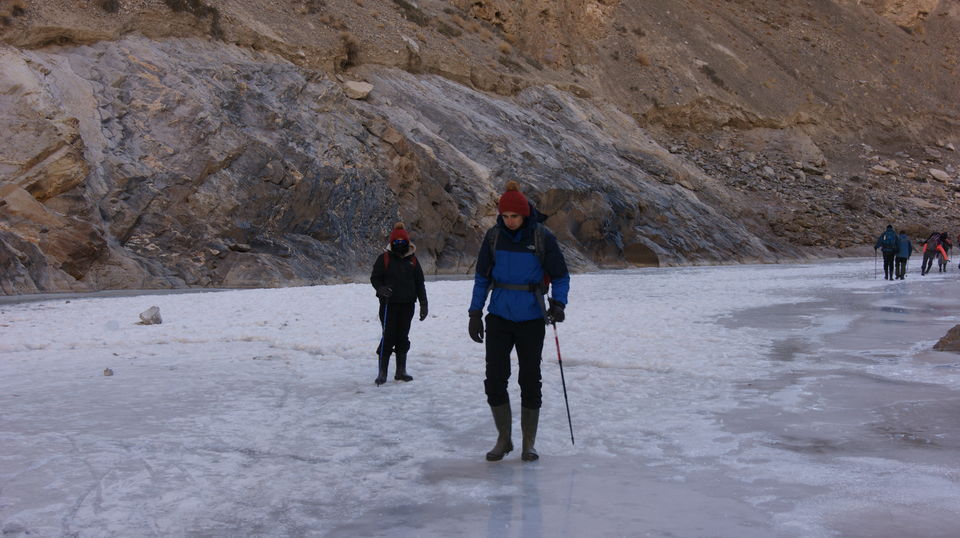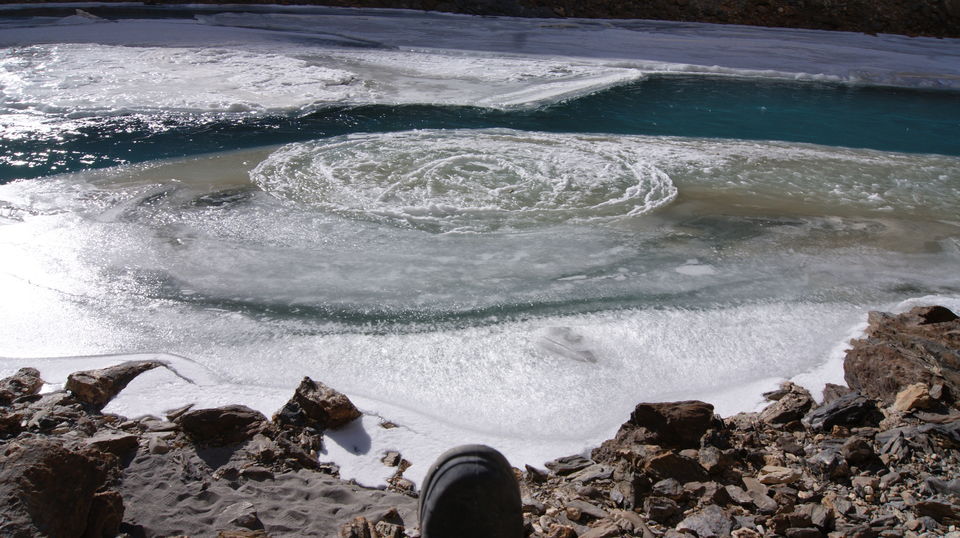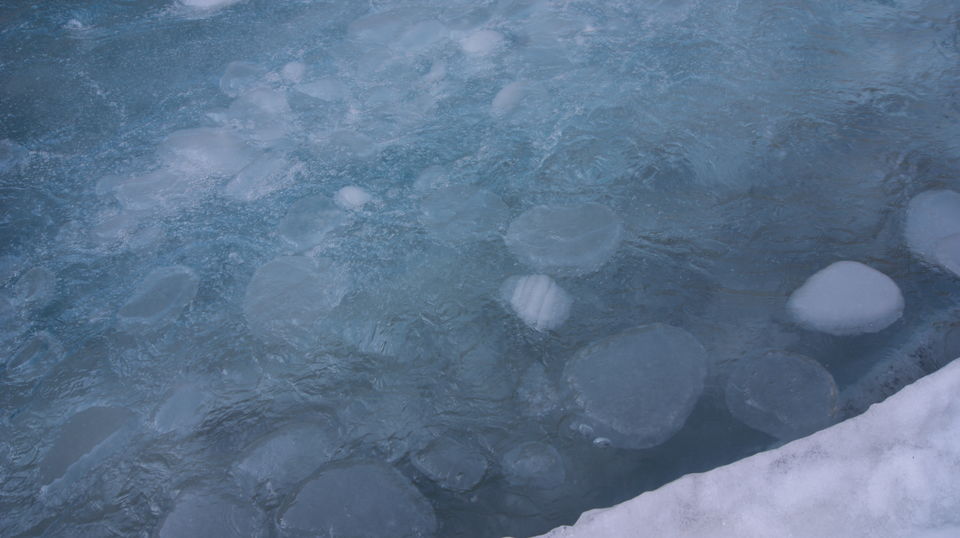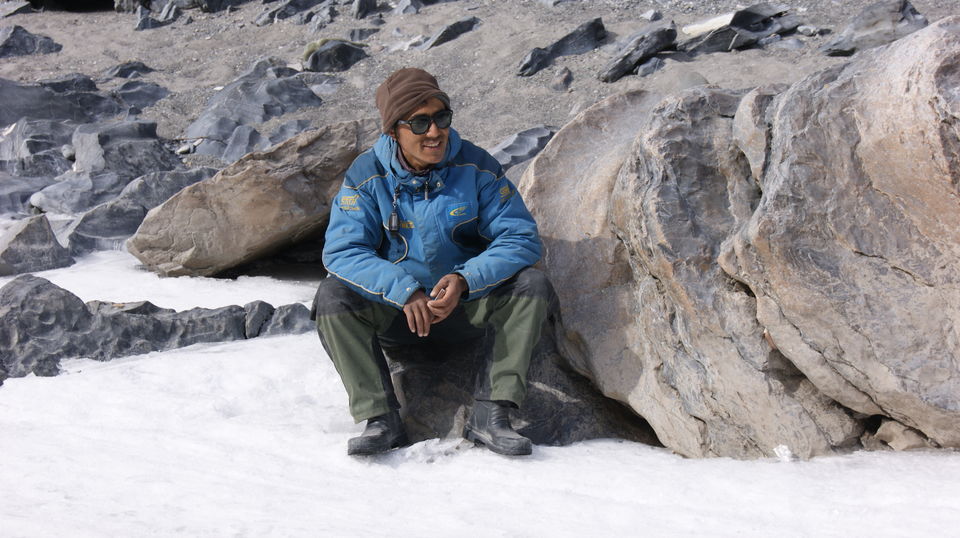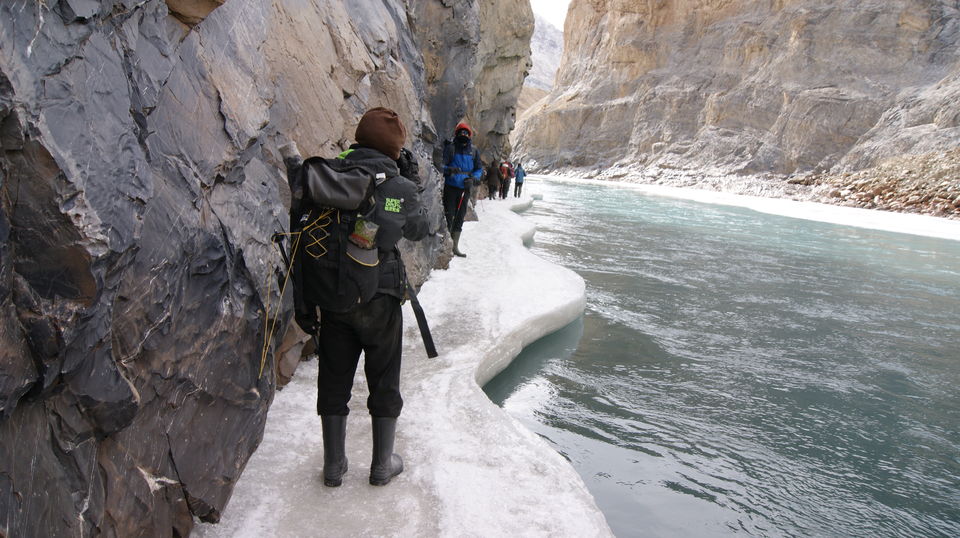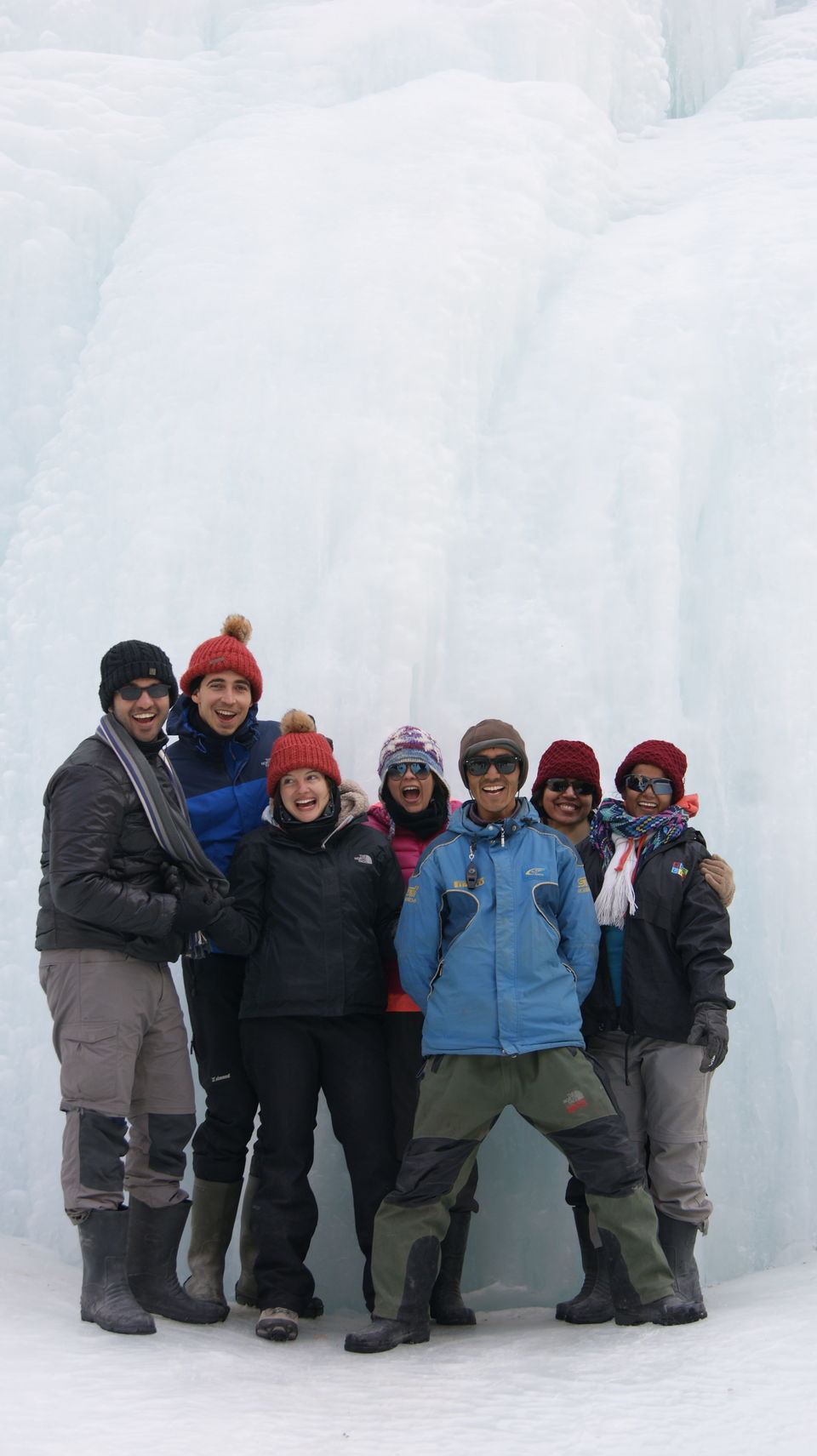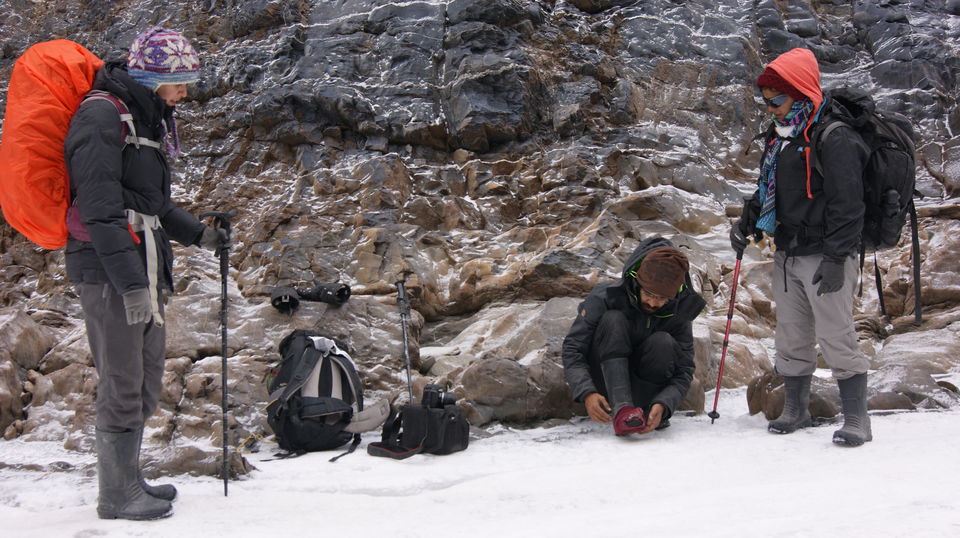 Being a newbie to trekking, I approached Chadar with some apprehension mixed with a lot of anticipation.My first steps on the ice didn't seem that bad, and we all tried out the "penguin" walk.It was surreal to walk between these towering edifices, barren of any life save a few straggling shrubs and an occasional bird flying overhead.The river meandered in some places, while becoming a raging torrent at others.Where we couldn't walk on the chadar, we had to climb the rocky sides, which was no mean feat.While it was fun and games for the most part, all the slipping and sliding frayed my nerves, and at one point of time, i wished i could turn back. But that wish was regretted instantly, and replaced by a determination to finish what i'd started.And having amazing friends encouraging me, and a guide who was with me throughout was all i needed (oh do i make it sound dramatic!)
The barren yet vivid landscape stays with you, even when you are back home or in your office.And given the trek will not be there a few years from now, it has a special place for all who have experienced it.
Our accommodation for the first day.... we were greeted with some very welcome hot tea. Flying from Kolkata didn't prepare us for the oh-so-cold Leh weather.Didn't spend much time indoors though, as most of the time went searching for gumboots of the right size for Prashant, and some heavy duty hogging at Friends cafe.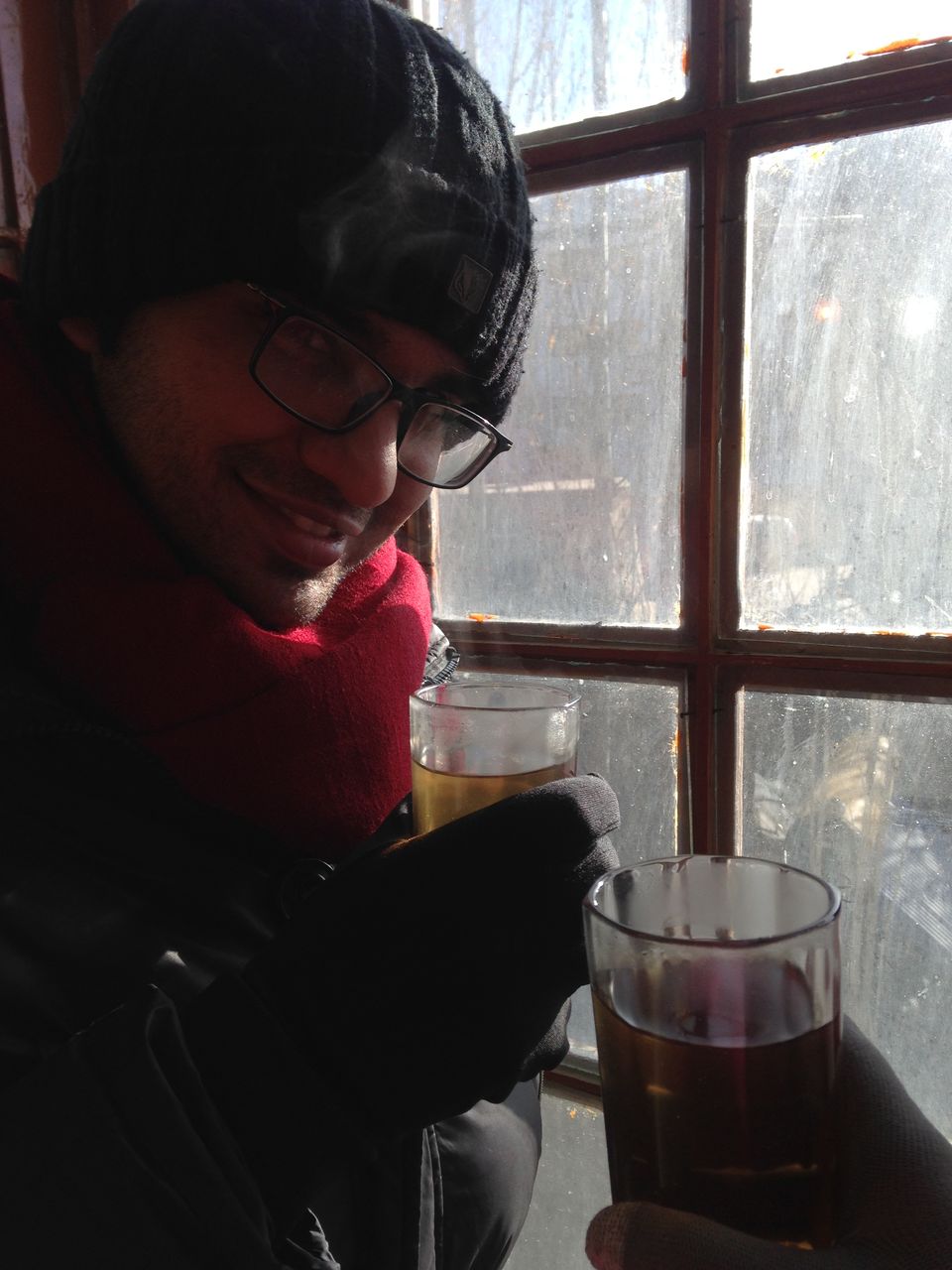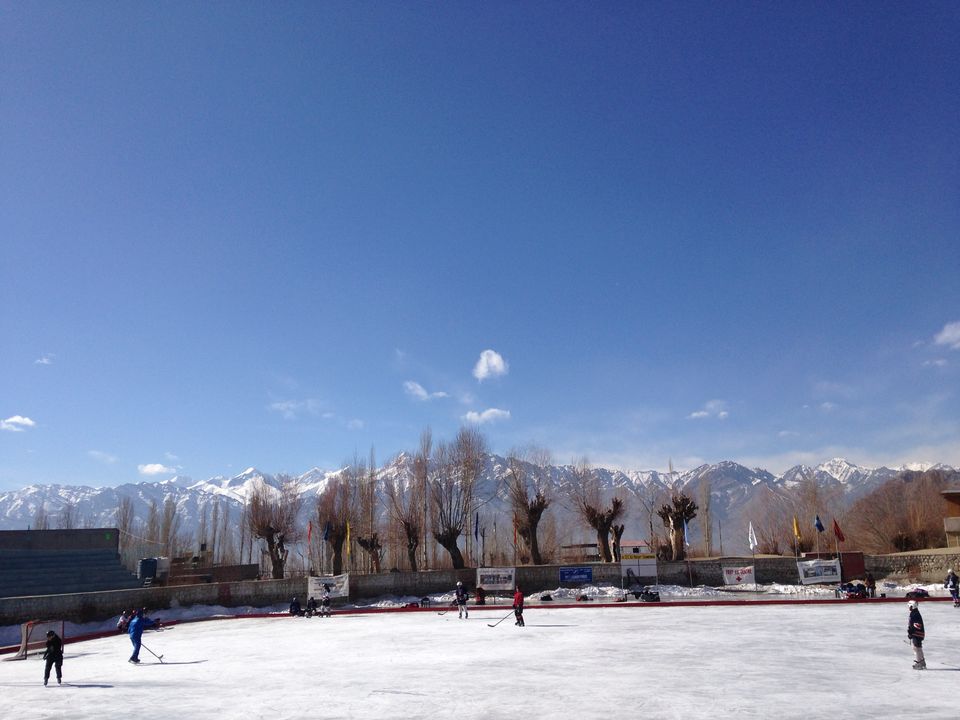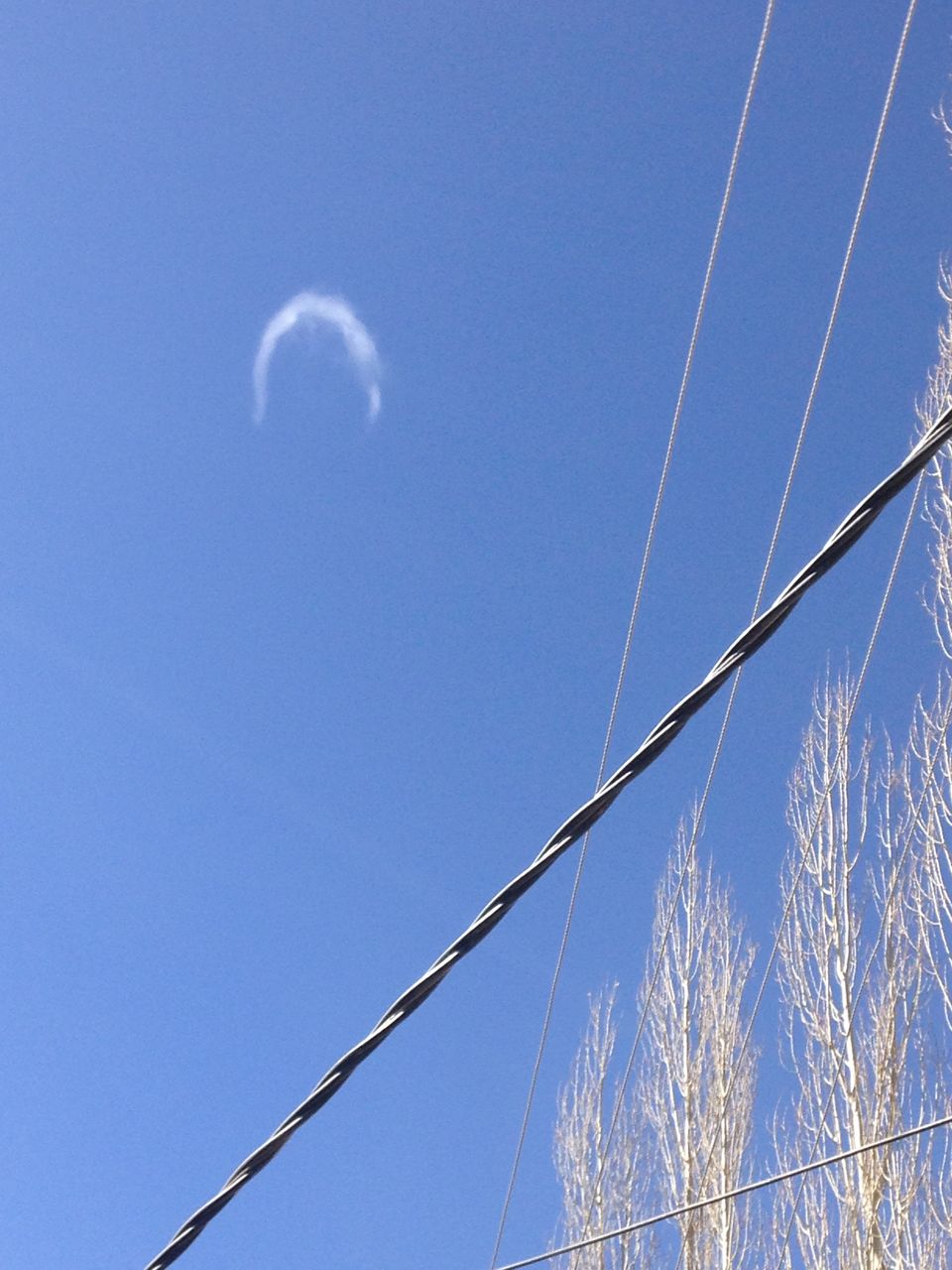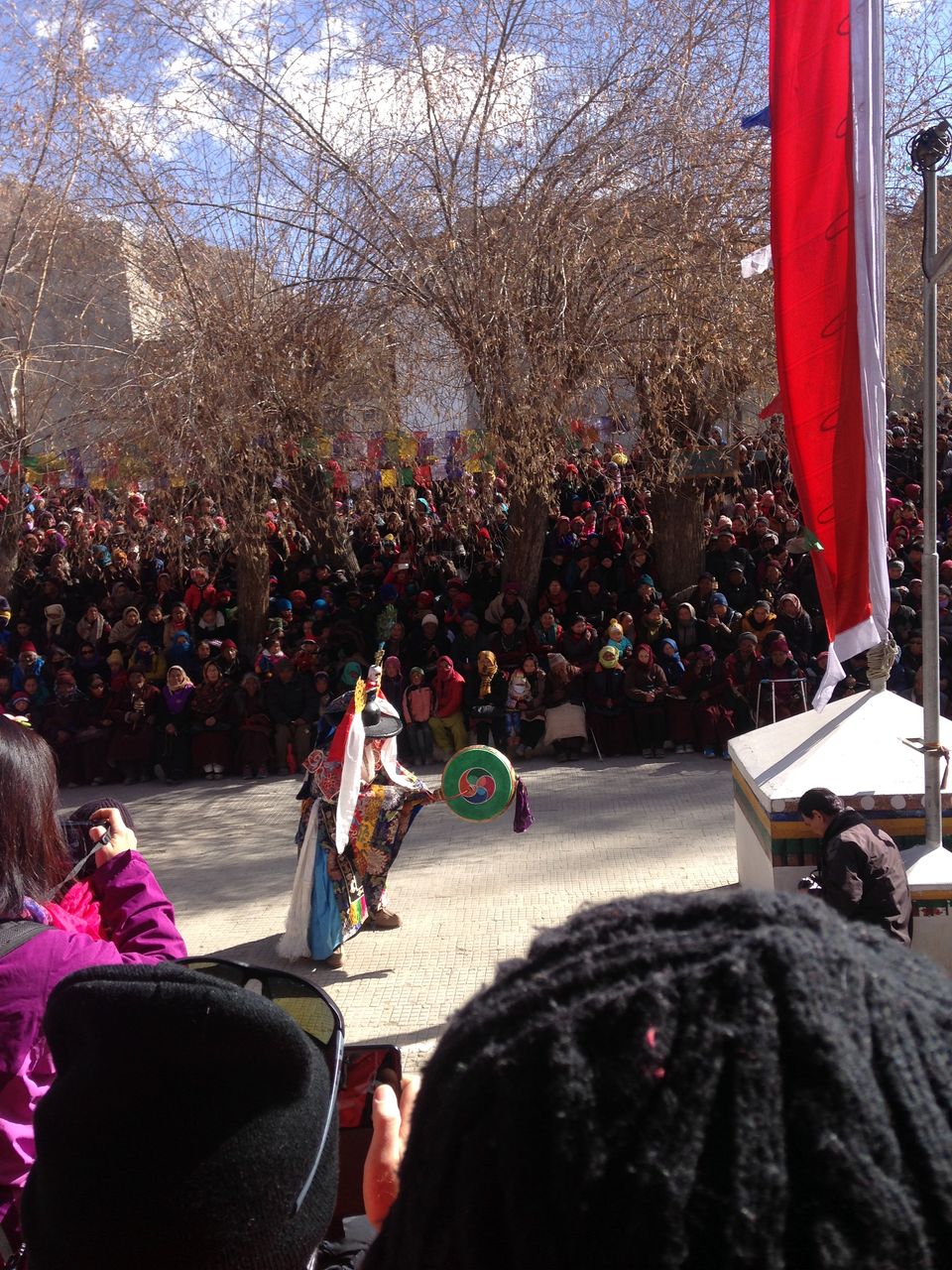 Our day started early, bundling into the bus with our bag packs and making our way to Chilling, which is around 3 hours away from Leh. We passed the confluence of the Zanskar and the Indus on our way and took our first round of group pics.Woohoo! A lot of bollywood an ladakhi songs were sung, quite vociferously, too! On reaching there, we took a dirt road and then descended (sliding very gracefully on our butts, rather) to the Chadar and trekked to Tilat Sumdo, our first camp. Our first experience of the Penguin walk, trying to figure out what works the best, and the first set of slipping and falling too! It had begun!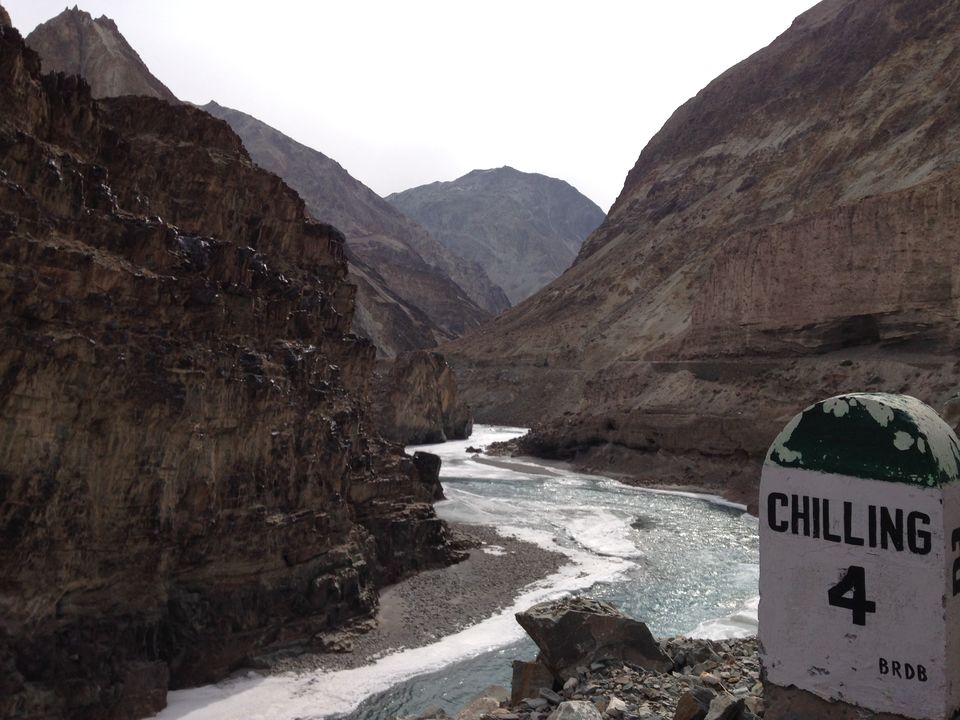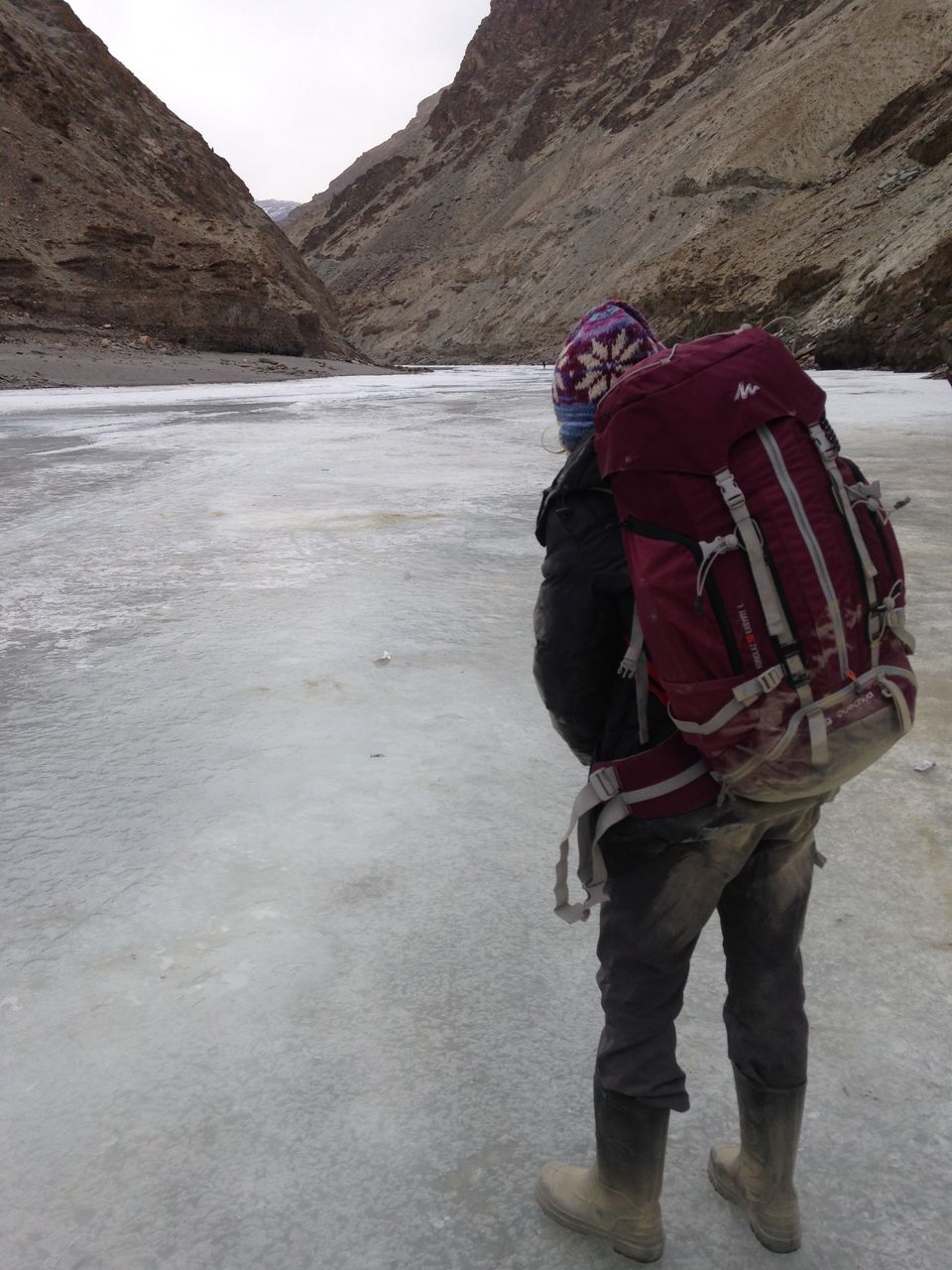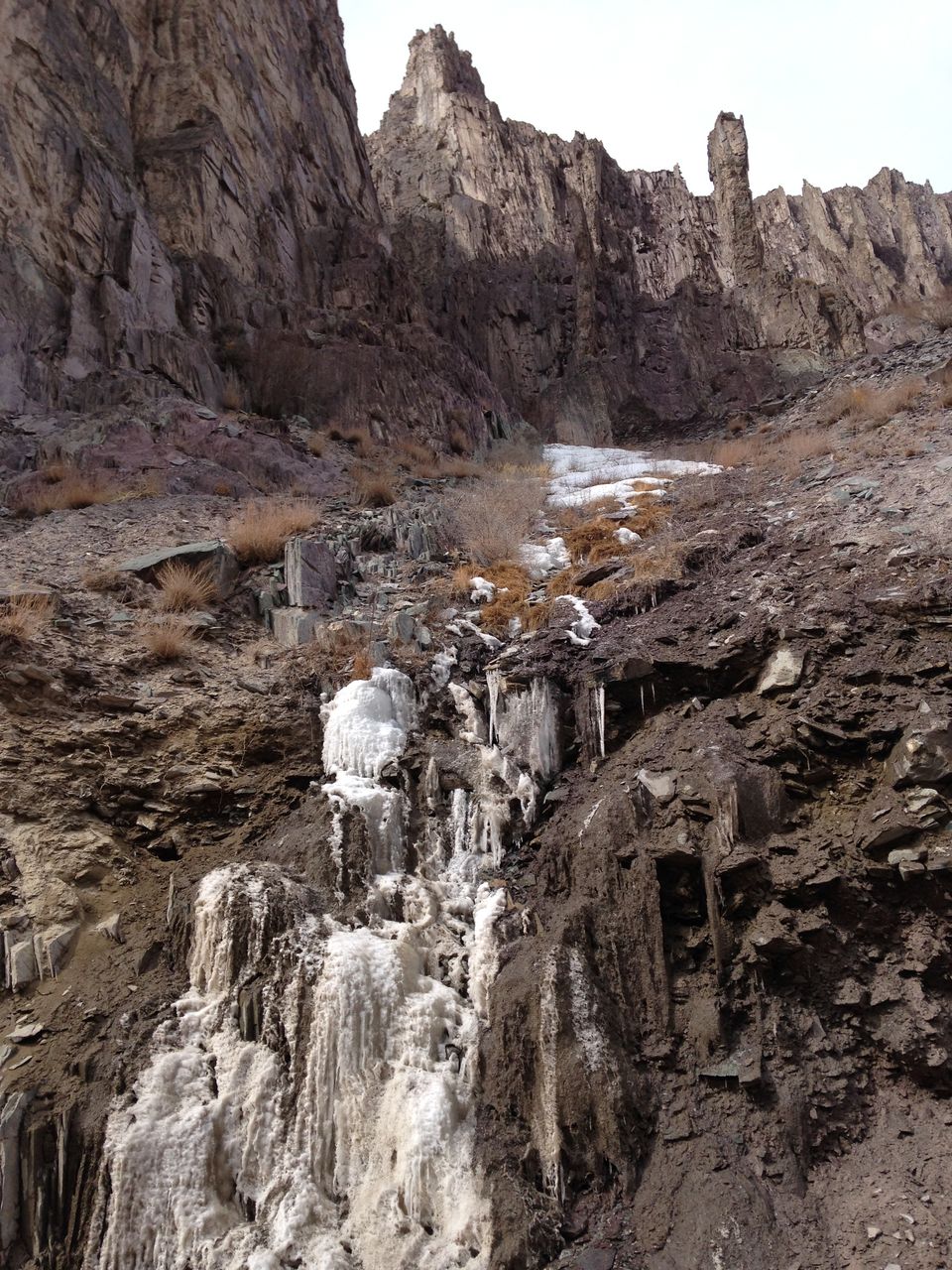 We started our day with eager calls for "Chai! Chai" from our tents, and heading off after breakfast.We passed other groups on the way, shouting "Julle" to anyone and everyone willing to put up with this over enthusiastic bunch of trekkers. A lot of slips and falls later, people were now walking at their own pace, some far ahead, while others (yours truly) bringing up the rear end.We had been advised against bringing crampons, but they seemed to work wonderfully for our friends JB and Marie, who had brought them anyhow. I had my first panic attack here, when the ice cracked in a web under my feet, and i was convinced this was the end. Some more slipping on the ice didn't help much. From then on, I was pretty much the penguin of the group, slowly sliding on slippery ice, grabbing our guide's hand whenever i felt I'm going to go crashing into the river (dramatic, aren't i?) The relief that came with reaching our camp was tremendous. Hot chai and my tent... i was a happy woman that night.
One of the longest days , we travelled around 15 kms to get here. I was still jittery from my misadventures the previous day (others were doing just fine, to my consternation) I walked a little slower, with our good guide Yungjor keeping a watchful eye on me. We reached an unspoken understanding.In places where the ice was slippery, he'd take my hand and go speeding ahead of the group, with me slipping and hanging on for dear life. Then we'd reach a path of crunchy snow/ice, and i'd trudge ahead on my own bravely. It didn't help to see Prashant dancing and sliding ahead of me, with his patent ice moves, with an occasional moonwalk thrown in.But we reached camp, nonetheless, and that was it for the day. Soup and dinner were served in a common tent, where we fell into a routine of playing cards which would continue till our porters asked us politely to go sleep in our own tents. There was an "Antakshari" session, too (not sure which day though) in which JB and Marie pitched in wholeheartedly with their French songs. Ah!
Our furthest point of the trek. And the coldest.We were expecting to stay in a common dorm room here, but when we reached we found that the dorm was being used by some other group.There had been some confusion about the booking.After some hassling, tents were finally put up .Oh and did i mention, we had to do some furious duct taping to mend a tear in the tent provided to us?We missed Niraj, Ashwini and Sachin, who had decided to go even further to Lingshed , which was another 10 kms from Naerak, and had left Dibb at 7 in the morning with a few porters while we still slept. We settled in for the night after our card game, and some discussions over whether it was snowing or not (it wasn't).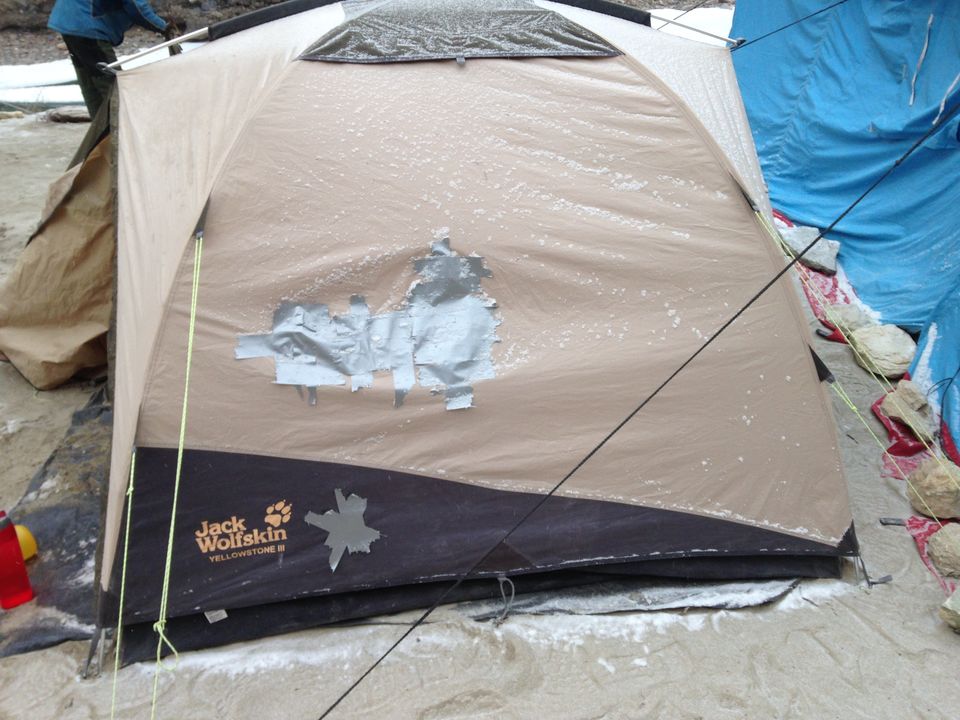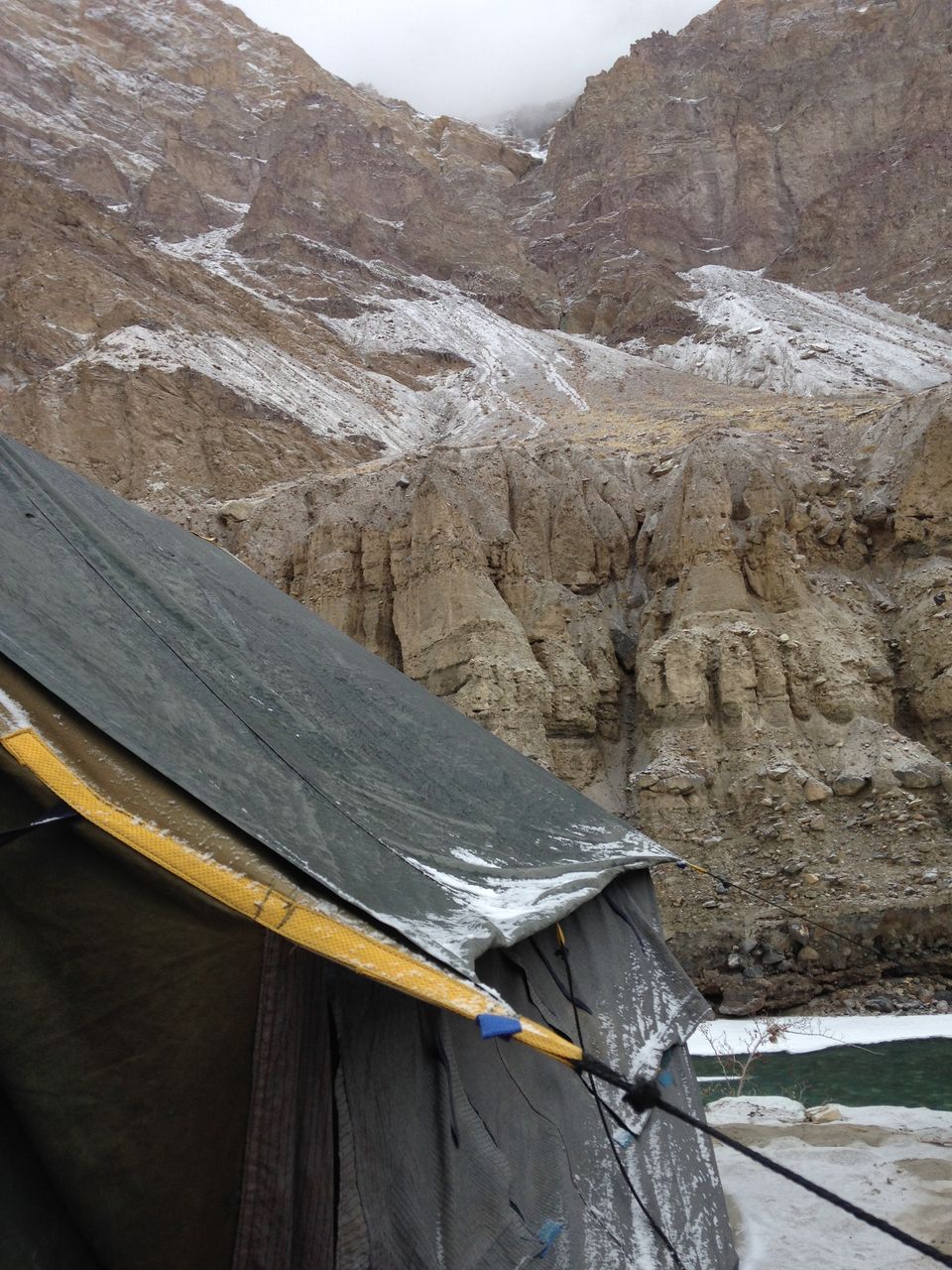 It snowed that night. Our duct tape mending held (woohoo!) and we commenced our return trek.Nothing out of the ordinary, just some more falling and trying to get up , collecting our dignity lying shattered over the chadar on the way.We passed groups who were making their way to Naerak, realising that we were reaching the end of our trek. We were reunited with Ashwini, Sachin & Niraj , who brought back with them stories of Yak meat, and ice tunnels and snow leopard foot prints.Jealous, much?
Our last camp site for the trek, where the brave hearted/foolhardy boys decided to take the ritual dip in the zanksar. A lot of excited & cold shrieks (and some more falling) ensued. Once that was done, they put their sights even further, on a cave situated high on the cliff.Piyush started off on his own, and reached a rocky ledge. In the meantime, the other guys decided to take a different route. But changed their mind halfway. Piyush had disappeared, and no amount of calling was getting a response. The girls of the group decided to investigate , and on moving closer realised he was stuck on a rock.. unable to go further and unable to come back down.After around 10-15 minutes of cajoling on our part, and a lot of different hand and leg positions by piyush, he managed to scramble his way down. The "braveheart" was greeted with cheers by another group who witnessed the drama.A few cups of chai later, all was well and people settled down for their last night in camp (not before our card games were through, though)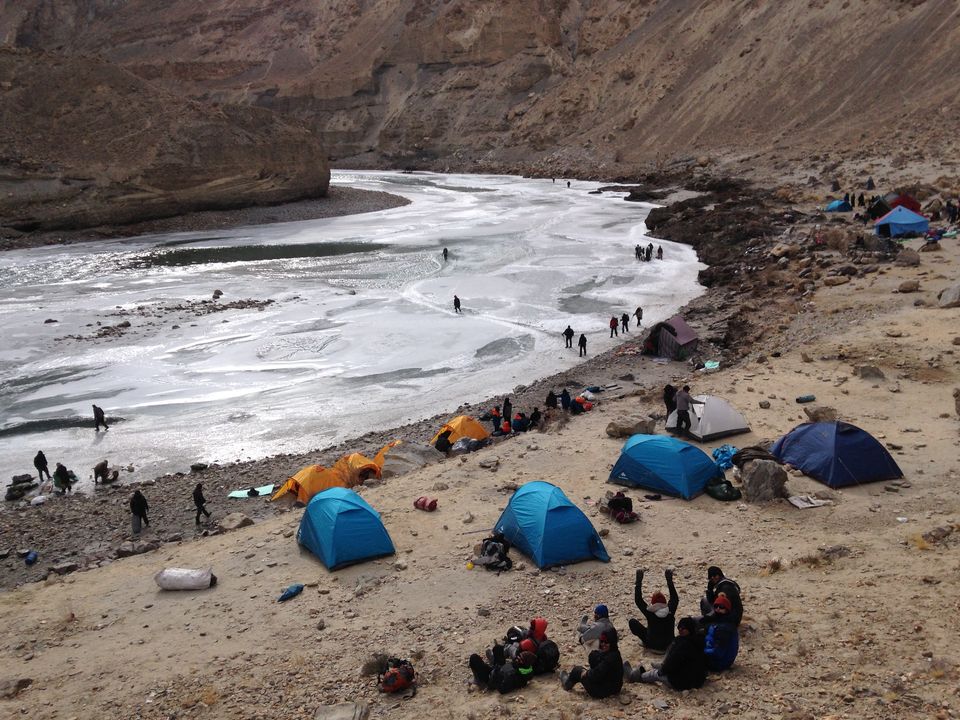 We started in the morning as usual, where our guide gave us an option to walk along the river, or climb up the sides to reach the dirt road. Prashant and i opted for the latter, given his hurt toe (thanks to the dip in the river) and my recently acquired fear of slippery icy slopes.We trekked back to the main road, glancing back frequently along the way, where our bus was waiting to take us back to Leh. But the bus broke down half an hour into the trip. We were still 2 hours away from Chilling.Luckily, one of the last buses of another group passed us. After waiting almost an hour trying to fix our bus, they moved on, promising to send another bus to bring us back. We waited almost 4 hours, while it turned darker and colder, having exhausted all our food stuff (all the leftovers of our group members' food supplies). The bus finally reached, and we made our weary way back to Leh, to a welcome hot meal and bed. Oh and the heater in our common room caught fire, adding some masala to our weary night (no one was hurt).Everyone wearily headed to bed, saying our goodbyes to our new friends, with promises of exchanging pictures and keeping in touch.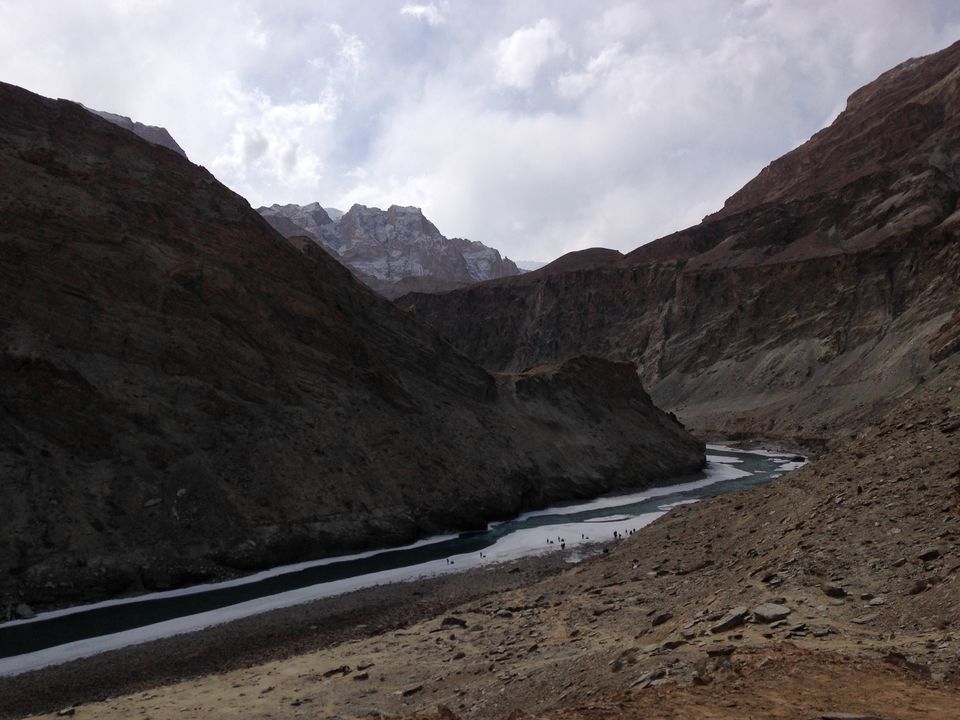 We didn't leave bed till 1 pm this day, revelling in the comparative warmth of our room. We decided to do some sightseeing, playing the tourist and visiting some local monasteries and palaces. Finally indulged in some fiery "masala chicken" for dinner, while watching Pro Kabaddi. Our beds welcomed our weary selves, with our minds already on our flight back home the next morning.