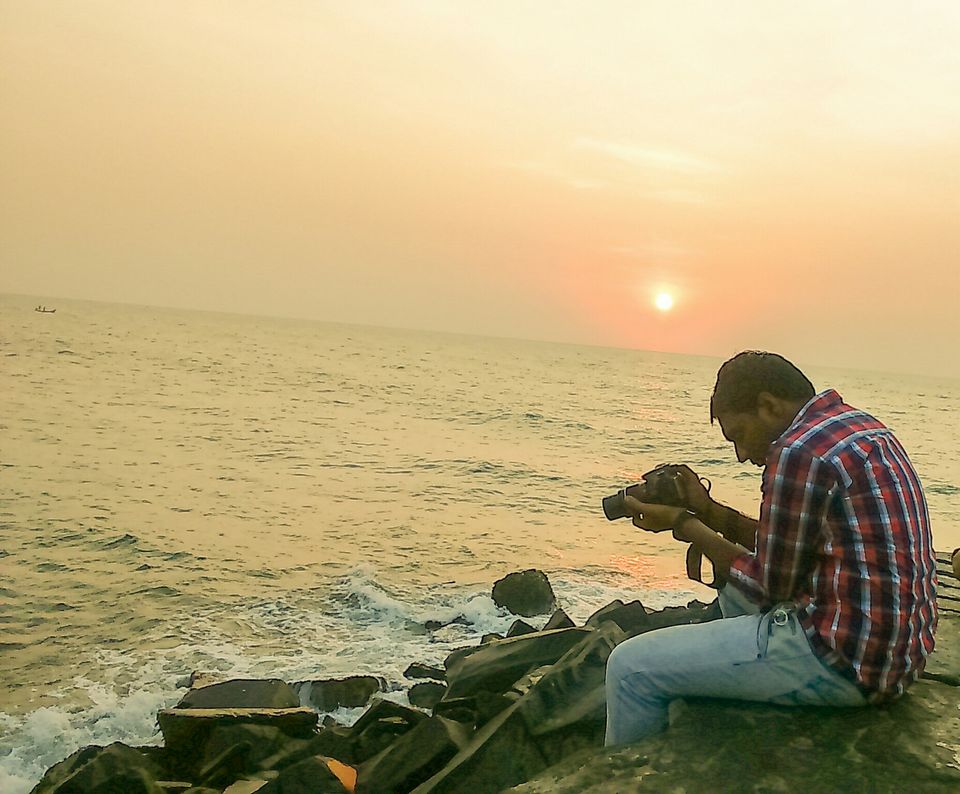 As like many people, i'm an IT Guy who wants to travel more and more.
When ever i want to travel, i take my phone and pinged all my friends about my plan, some times they'll come with, but most of the times i'll go on my own. I don't want to cancel my trip because of them.
This time, one friend interested to be part of this trip. I'll go and explore new places regularly, i can't take extra leaves , when ever want to go. So most of the time, i planned to finish the trip on my week off(2 days).
This is a 2 day trip,
Day1:
Took the train from Hyderabad to Chennai (Chennai Central SP Exp) 17:15, reached Chennai by morning 6:00 Am. we fresh up in the railway station itself and moved to bus stand and took the pondicherry bus, because we don't have direct Mahabalipuram bus, we have to get on the highway, from there we took a share auto and we headed to beach directly.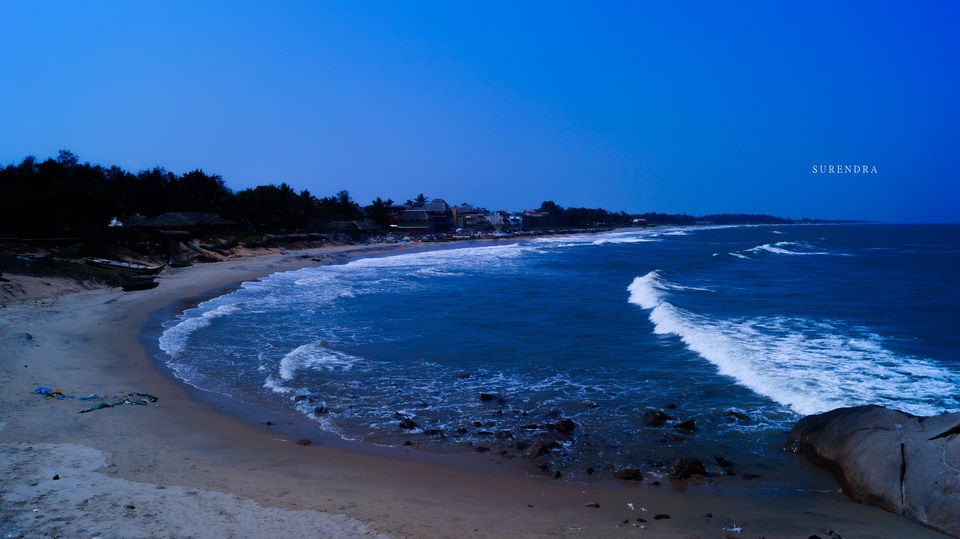 The beauty of this place is we have ancient sea shore temple.
This is view form the light house.
we spend some in the temple and architecture of the temple was fabulous.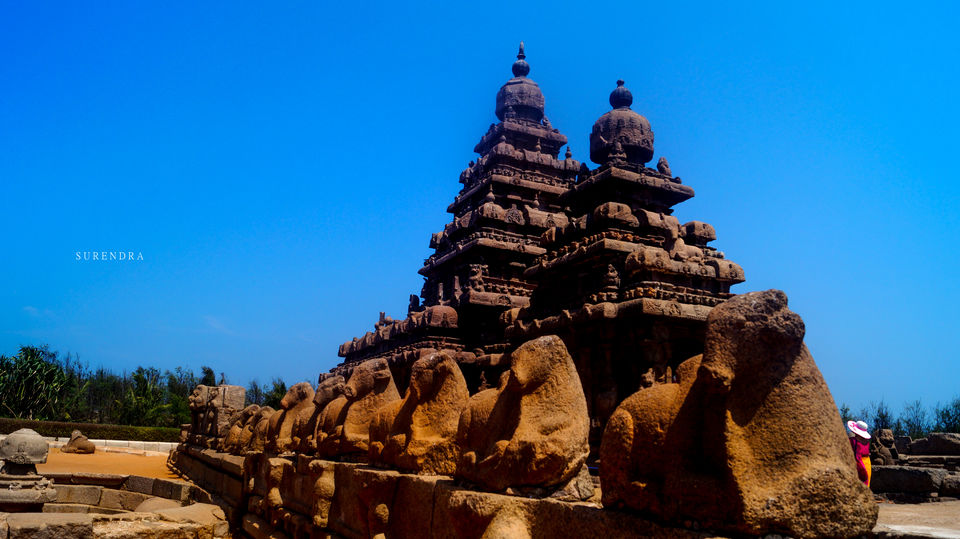 As we expected , the day getting hotter. So we had lite food and headed to Pondicherry, same back to highway via Auto and there by bus.
By the same day evening, we reached Pondicherry with help of auto guy, we got a non a/c room in french colony for Rs:400 for 2. room is decent and we've fridge too.
After having bath, headed to rock beach to spend our evening. it's too good then i expected. Beach road is crowded, we had our dinner there and spent some time by having ice cream by setting on the rocks.
As me and my friend are non-alcoholics, bought couple of breazers for each and had in our room and we close our day.
Day 2:
We awake early, to catch the sun rise and we didn't missed this stunning Sun raise.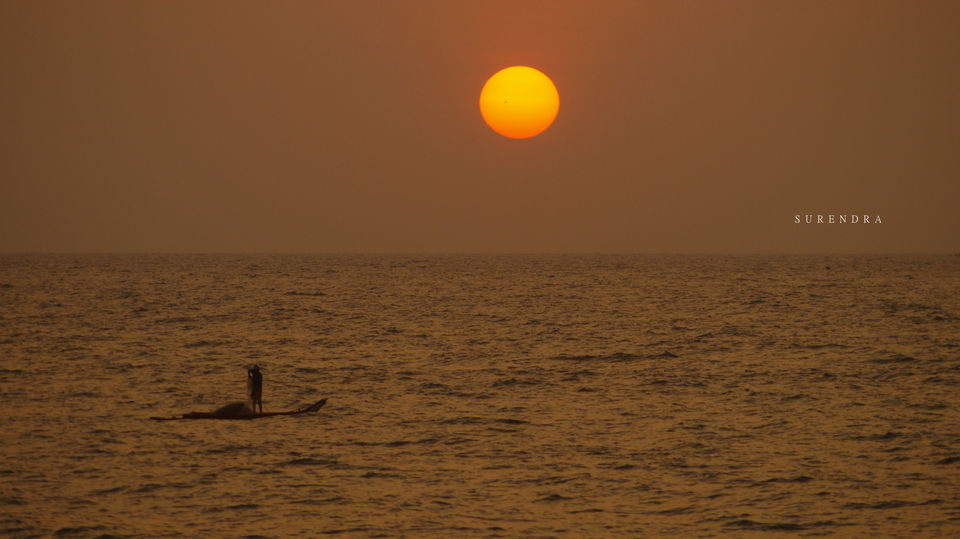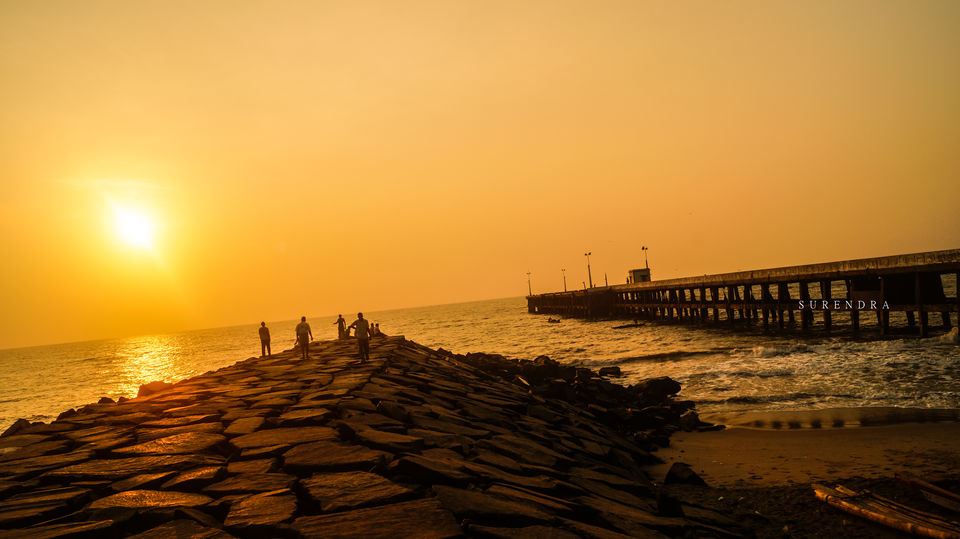 We spend there until we feel hungry, we ate dosa and check out the room and went to The Basilica Of The Sacred Heart of Jesus.
People here taken very good care of this ancient popular church.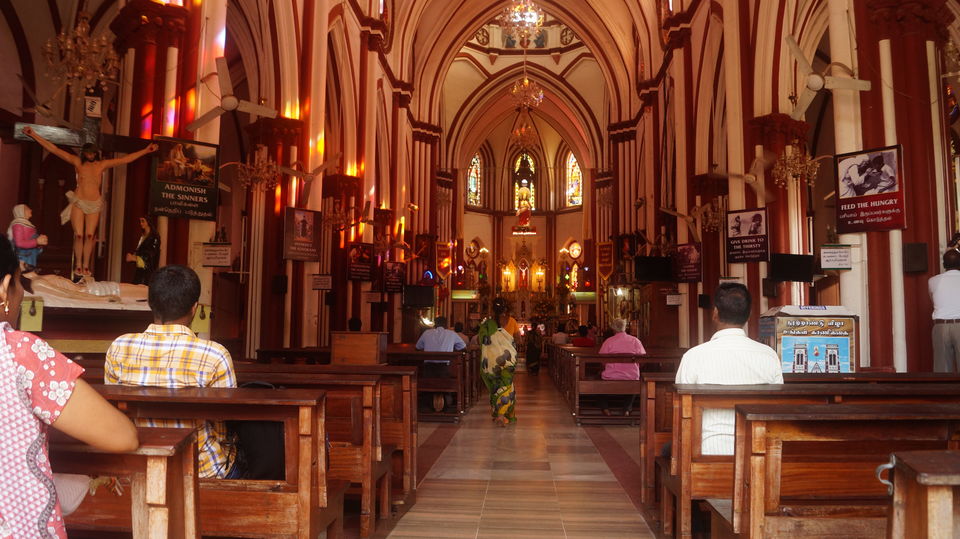 Later we headed to auroville village. It's place of peace. filled with foreign volunteers. When we reach, they take us to the small Theater and played the Videos byte on history of Auroville. Later we walk down to reach the meditation place.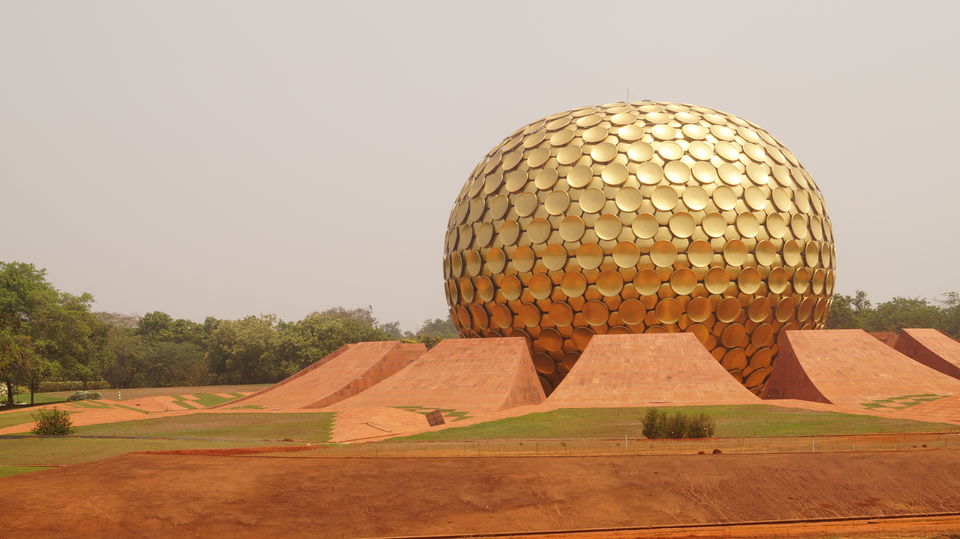 We need to book prior a day to do meditation inside this. i don't know that and i missed it.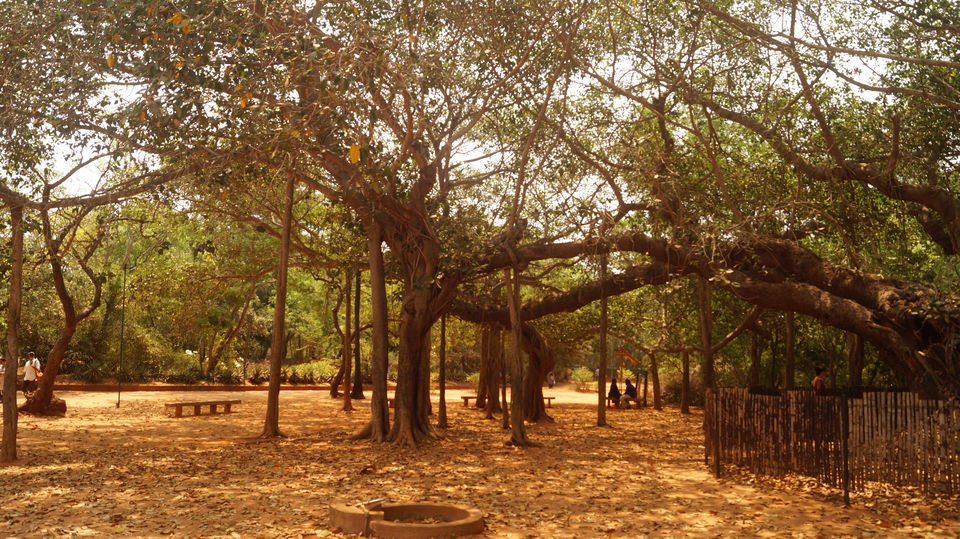 After spending time under this tree, we headed back to Chennai by bus. By 16:00 we're in Chennai bus stand and form there we're finished our trip by having sleep in Chennai to Hyderabad bus.
Total Cost of trip is around Rs: 2000/-
Small video made by me on this trip.
Thank you for reading. Ignore if you find any spelling and grammar mistakes. ;)
Frequent searches leading to this page:-
pondicherry to mahabalipuram group tour cost, best time to visit pondicherry, pondicherry 2 days city tour packages, pondicherry solo travel, pondicherry 4 day solo travel guide, pondicherry beach travel trips, pondicherry tour from kolkata, pondicherry tourism guest room, pondicherry museum, pondicherry to mahabalipuram tour