After the whole pandemic coming down on us for a long long time, I had enough of being locked at home which is why I travelled to Mountains (Himachal Pradesh), historical heritage site (Hampi) and now it was time to go Goa. This trip was originally planned with friends but 'A Goa trip with friends' remained a dream like for many out there. So I decided to take this trip all by myself.
Day 1 - Mumbai to Goa (Tejas Express)
So I took a early morning train from Dadar Station which is a super fast seater train that starts at 6am and drops off at 2pm at Karmali Station (Old Goa)
After reaching Karmali station, I waited at the queue for taxis which has fixed price for specific location. I had to go to Candolim because my stay was at the Deltin Suites and it costed me Rs. 800 to drop at my hotel.
After reaching my hotel, I relaxed for a little while, freshened up and left.
I decided to head out for sundown during which I visited a hidden gem in north Goa - The Lazy Goose which is right next to the river and gives a perfect setting to enjoy sunset.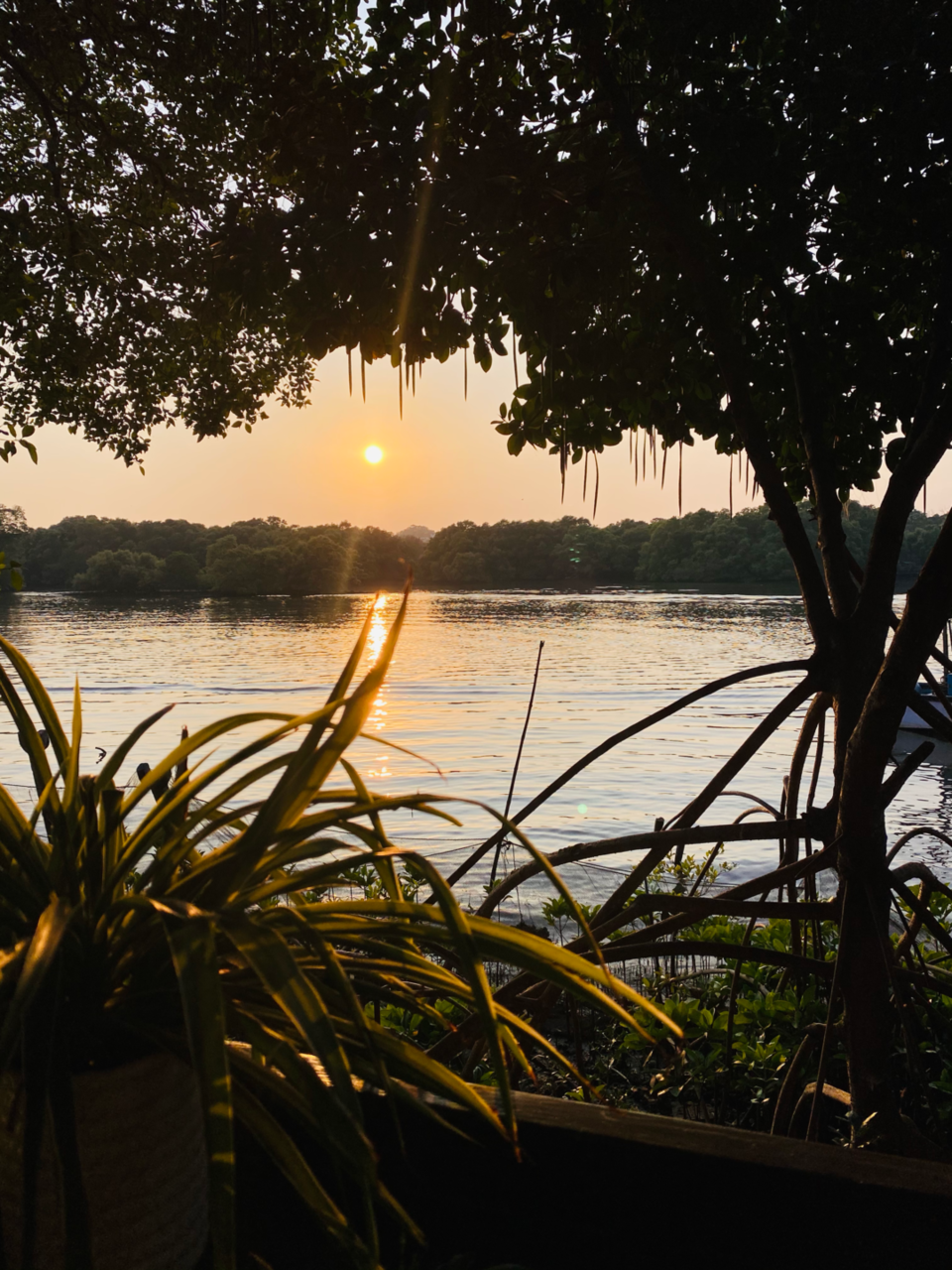 Enjoying the sundown and having one of their popular drink, I headed back to the hotel to relax and get ready for what I had planned. I wanted to visit the Casino which I never had before so this time I did not want to miss out on that.
My hotel has free pick up & drop facility to Deltin Royale & Deltin Jaqk which I requested at the reception and once I was ready, I left to visit Deltin Royale. To visit this casino, they have a jetty point at Candolim from where feeder boats take you to the Casino. Their frequency is every half hour which is very convenient.
So I visited the Casino. It is Asia's largest floating casino. The ship is stationed at one place in River Mandovi. It's open 24*7 but the best time is to visit in the evening as restaurant and live entertainment is open post 7 PM to 1 AM.
It has the highest no. of gaming tables and a total of 5 levels i.e. 5 floors.
Level 1 - Ground Floor - Gaming Area & Poker Room
Level 2 - Vegas Restaurant & Whiskeys restaurant. Whiskey is only limited to Deltin Members.
Level 3 - Gaming Floor & Teen Patti Room
Level 4 - Deltin Members VVIP Gaming Room
Level 5 - Roof Top (Sky Bar)
Rates keep changing. Request you to check the tariffs section on the website. The packages usually start 2500 onwards and all packages include food & drinks. If you go for a upgraded package you get better brand of drinks. So, you can chose the package as per your choice of drinks.
I played Roulette & Black Jack which was fun and even won a little with which I did shopping from Goa later. This was the end of Day 1 of my trip to Goa
Do check my Vlog to enjoy the room, casino and details of my Day 1 of Goa