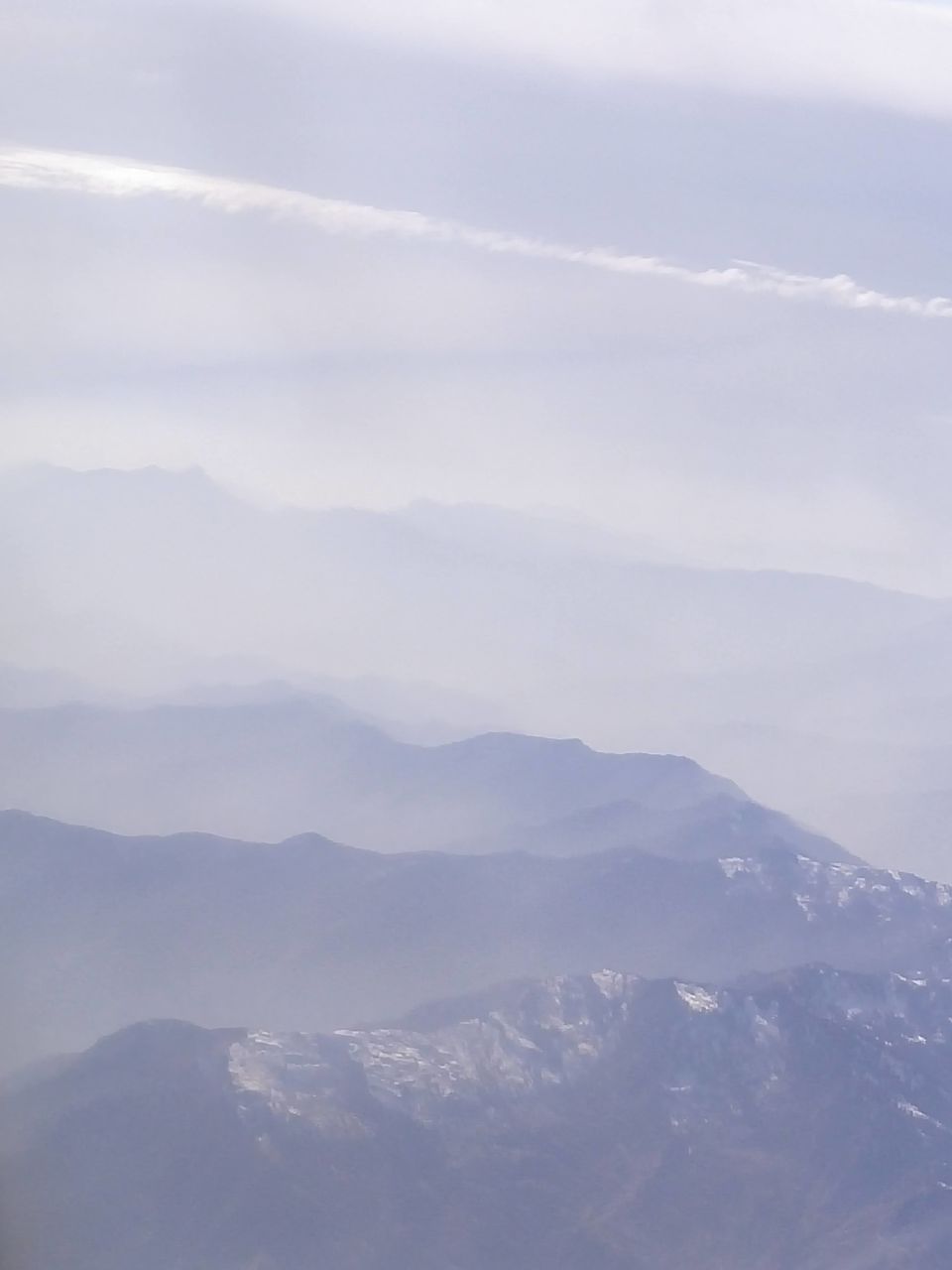 In the dawn of 22December, 2020 I started my journey from Kolkata towards Srinagar. My flight was approx. 09-30AM for New Delhi as it was connecting flight to Srinagar. The flight was in time both of them, so I arrived at Srinagar on time. After the arrival in the airport the first work was to test for COVID and it was my first time so it was a mixture feeling for me of fear and excitement, anyways it was done and they told me that on next day I would receive the result through msg. After that I went out and as I had booked the room of houseboat earlier so they sent a car for me in the airport. I rode it and started towards my temporary home of few days. It was pretty cold but as I love cold so I was enjoying. I reached the gate no. 18 of Dal Lake after approx 30 mins and called the owner, then after sometime shikara came to take me to the houseboat. I was so happy to ride and see the Dal Lake after so many years as first I went to J&K in 2009. This experience I will share later in a separate story. Anyways after arriving there I instantly went to room as I was hungry and tired. Then the owner of houseboat Altaf bhai came to welcome me. He is a very generous person and very helpful. We did our conversation and then after I got fresh dinner came and it was full of goodies, vegetable, chicken kabab and rice, everything was piping hot and I digged in and enjoyed it very much as everything was awesome 😋. Then I got to sleep early.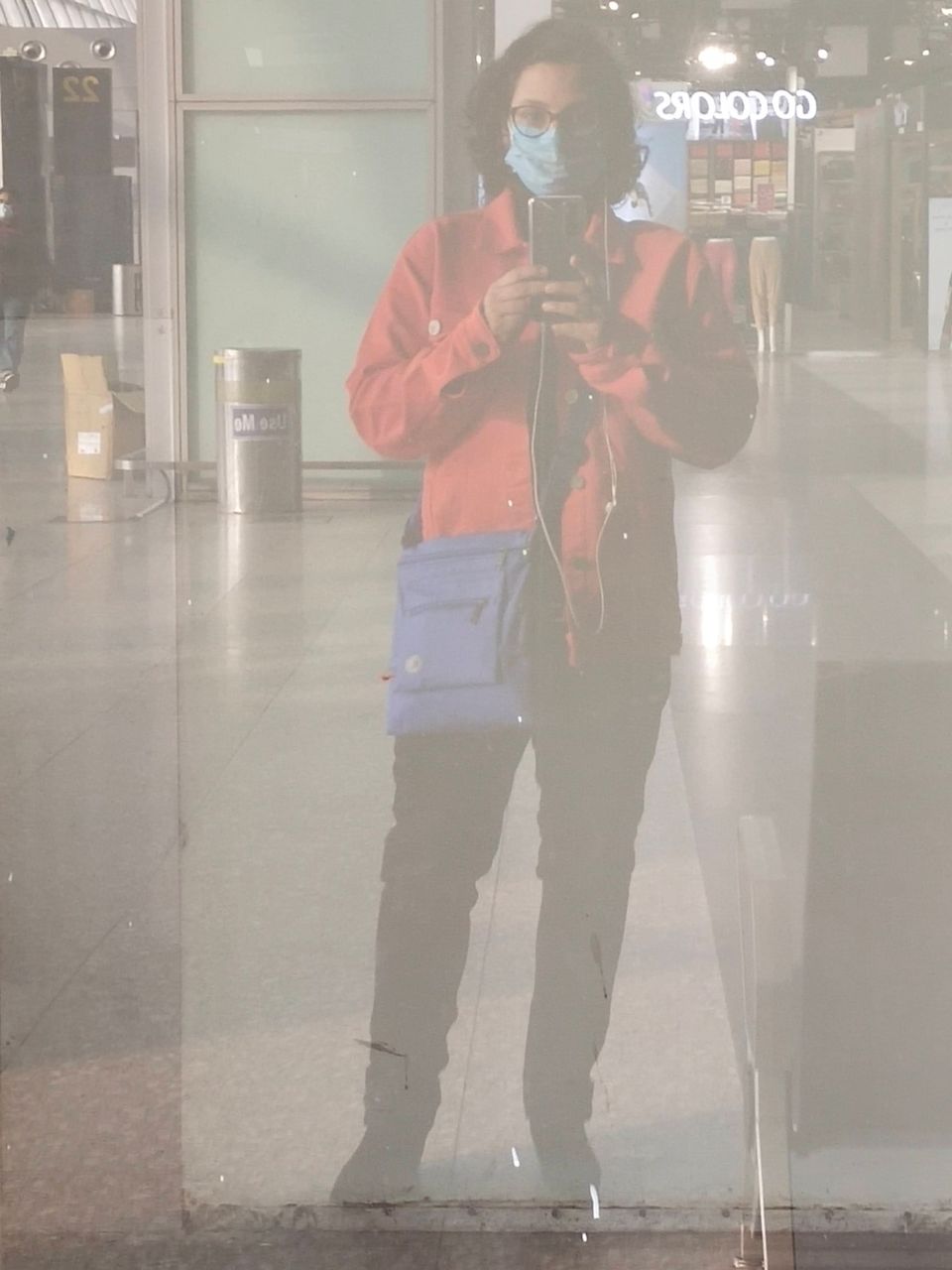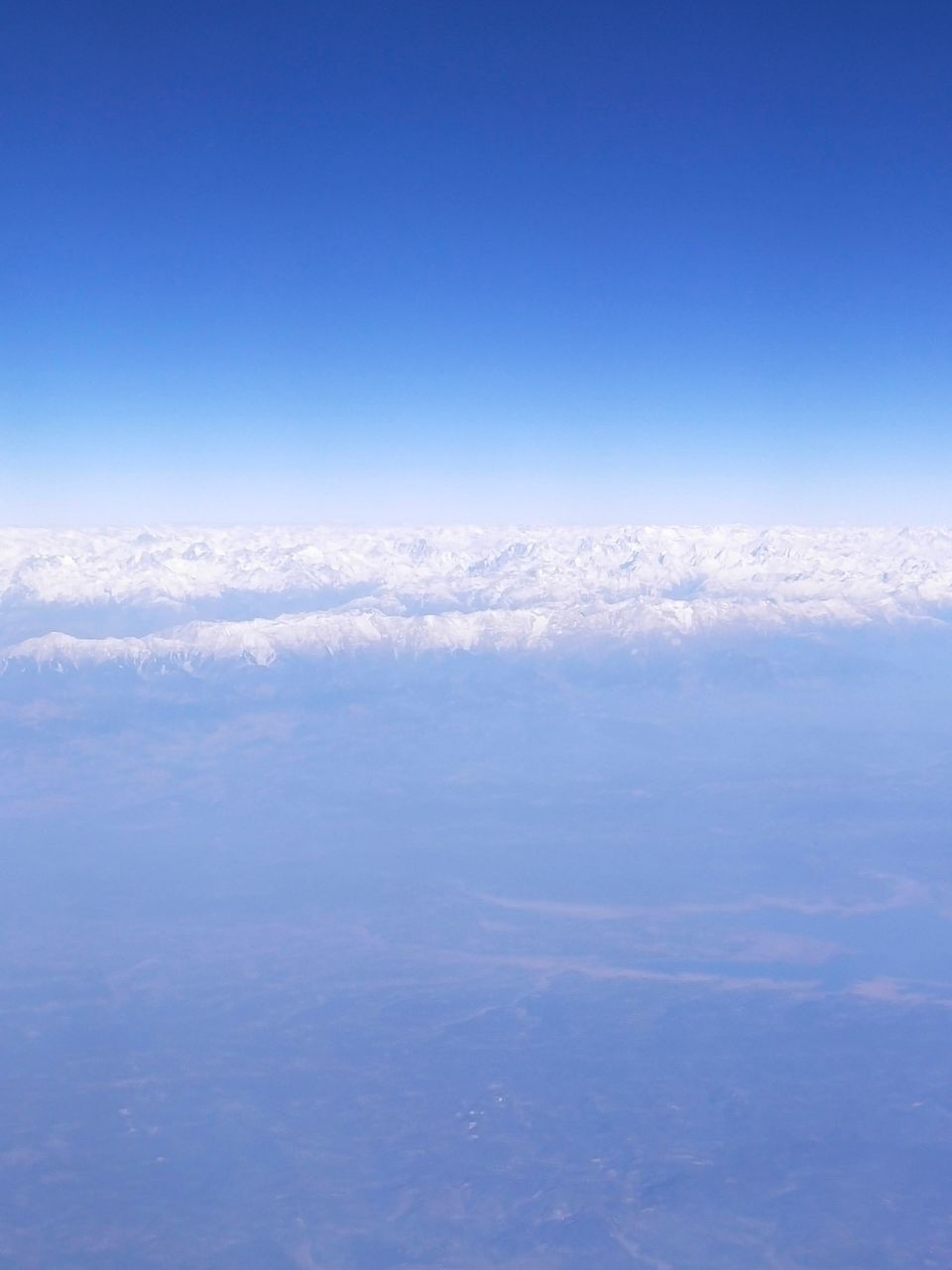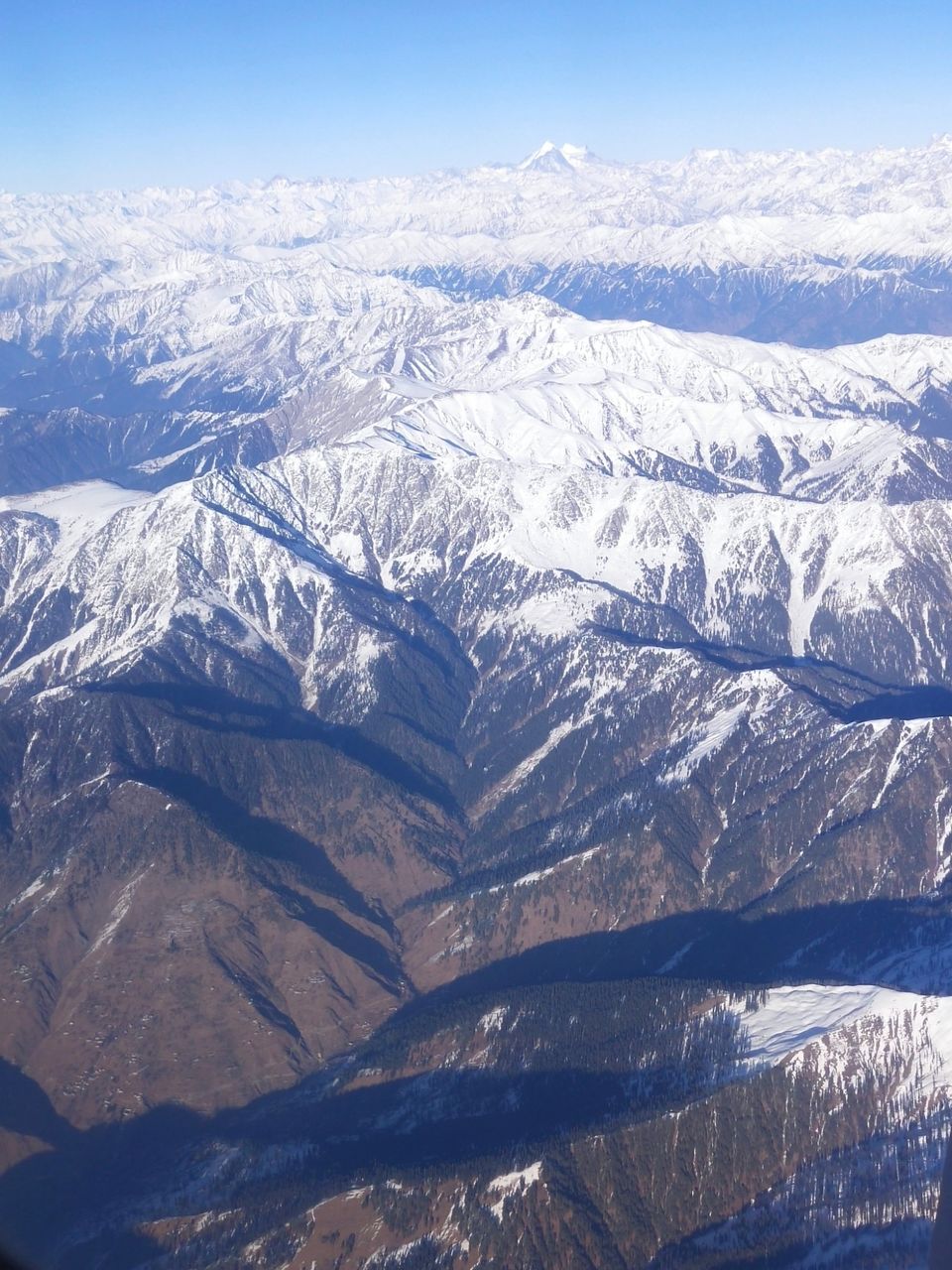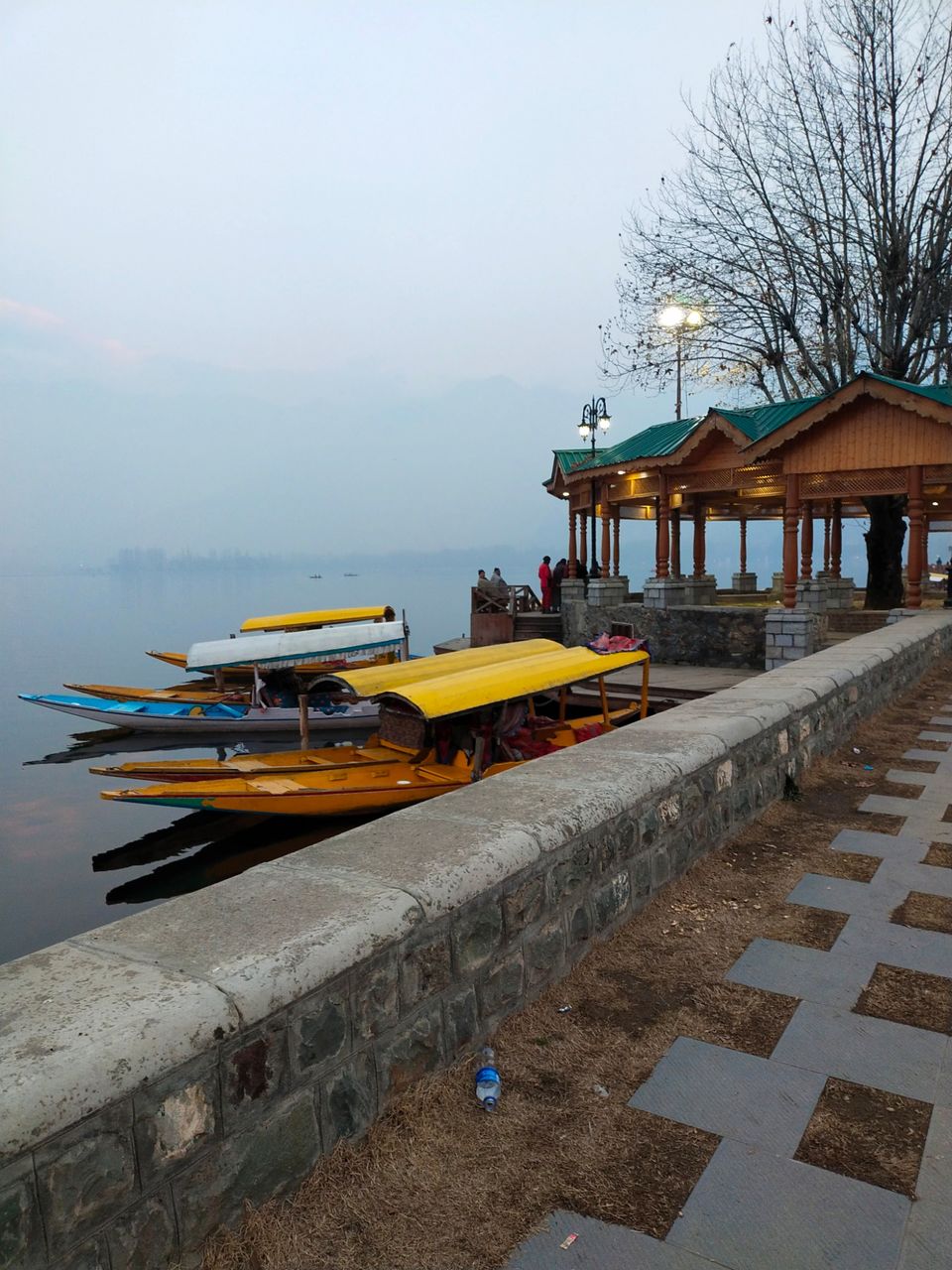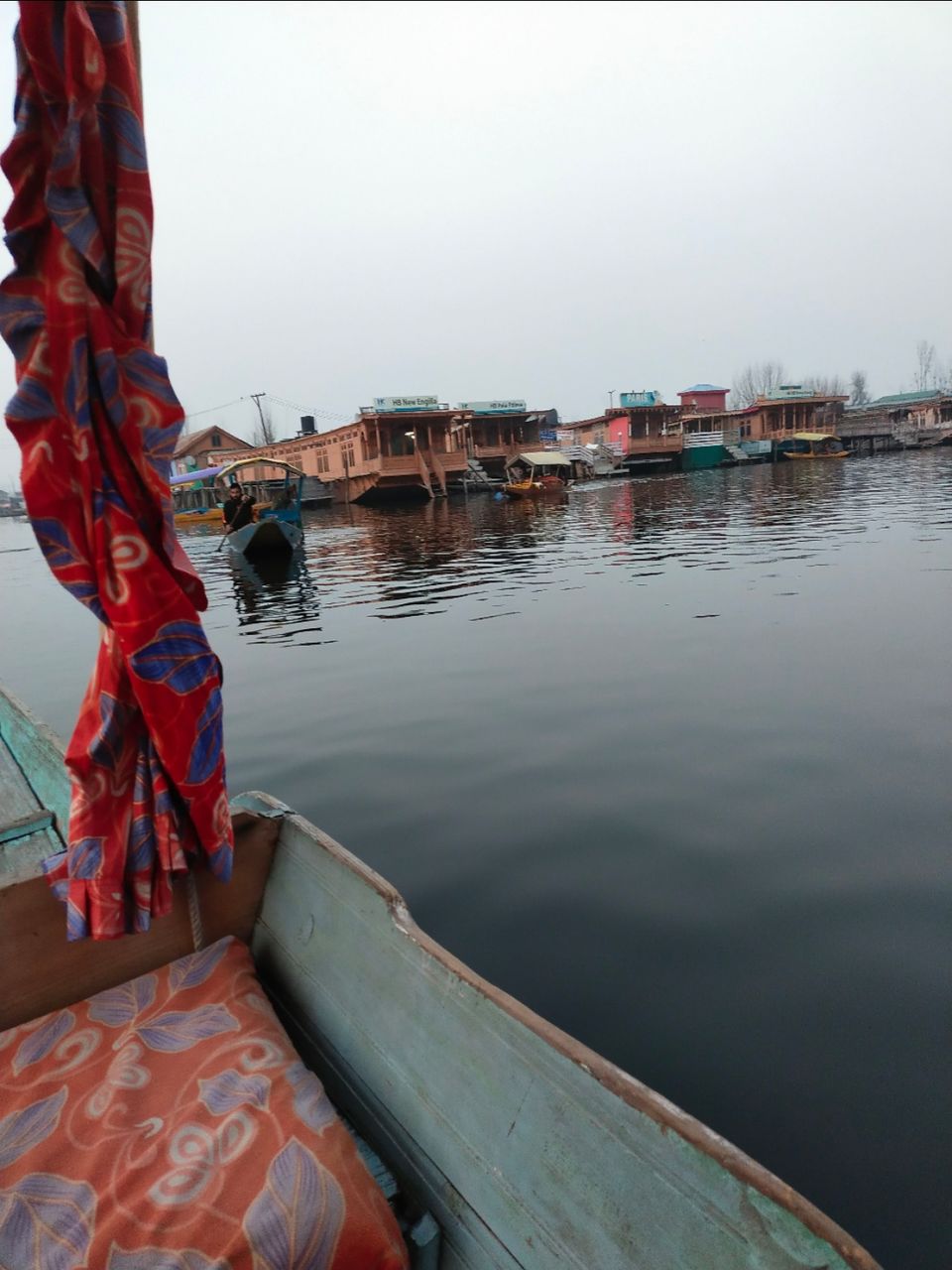 The night was very chilled as the temperature dropped by -6 and it was my first experience in this tremendous cold. Though I was covered by 3 bulky blankets and hot water bag and traditional heater and with my sweaters and all but due to this tremendous cold nothing was working. At 6AM the caretaker came to light up the heater as the fuel got burn up till morning. The cold mornings are also late there the sun rises around 8AM and the blanket of snow gives a very cool look all around in the morning. The mornings were also very cold and the whole day also as the temperature did not go up from -2. In the morning took bath in this cold by hot water with excitement but it came out pretty bad 😁. Then breakfast came late by 9-9-30AM as in the cold they could not light up the fireplace. Then after finishing that I started for Pehelgam. On the way saw many landscapes which I cannot express in words. I took a stoppage in a shop of dry fruits and from there took lots of dry fruits for home. Then passed through the place in Pulwama where the blast happened, it was so painful to even think about that incident of our Army Men who got injured and lost their lives. My hearty salute to them and their families for whom we are safe today, God bless their soul 🙏. As I was approaching towards Pehelgam snow started to appear in one way or the other. It was so so beautiful to express in words. Then when passing by Apple orchards my driver took me to place where I got fresh apple juice. It was so fresh and tasty but the juice was ice cold for the weather. In that orchard there were lots of sheeps roaming here and there grazing. The apple trees were dry and the tips of the branches were cut so that they could bear the cold. After that when I arrived in Pehelgam there were full of horses and heavy snow all-around. I took one horse and went to the top at 13000ft, from there if the weather is clear we can see the Kashmir Valley. The snow there was very thick and it was very cold up there. I came down after spending some time there and photo session. The way towards up and down by horse was very bad but the place was awesome. Then suddenly I remembered the place named Anantnag, a historical ruin and told my driver to take there so went there in the evening. The place was lonely as no one was there but the place was cool. As a history buff I loved that place very much but due to time I could not spend much time there. At the time of going of exploration I was excited and when coming back I was tired and hungry so my driver took me to a great restaurant where I took mutton kabab and rotis which was out of the world in taste. After the meal took Kahwa, the traditional drink of Kashmir in cold, it helps to keep warm in cold. The whole day spent very fast and now after the first class meal went to house boat and had a very nice sleep.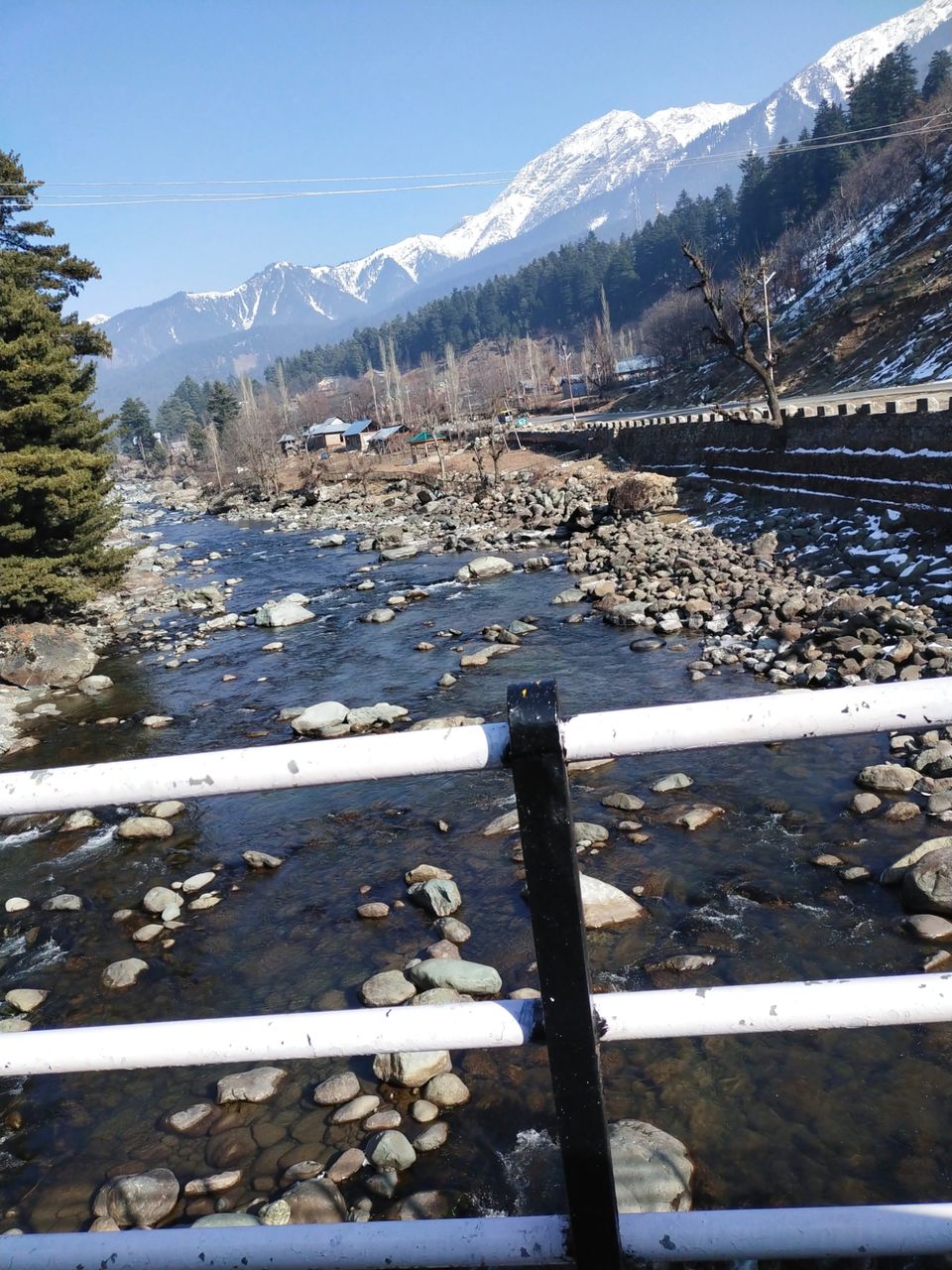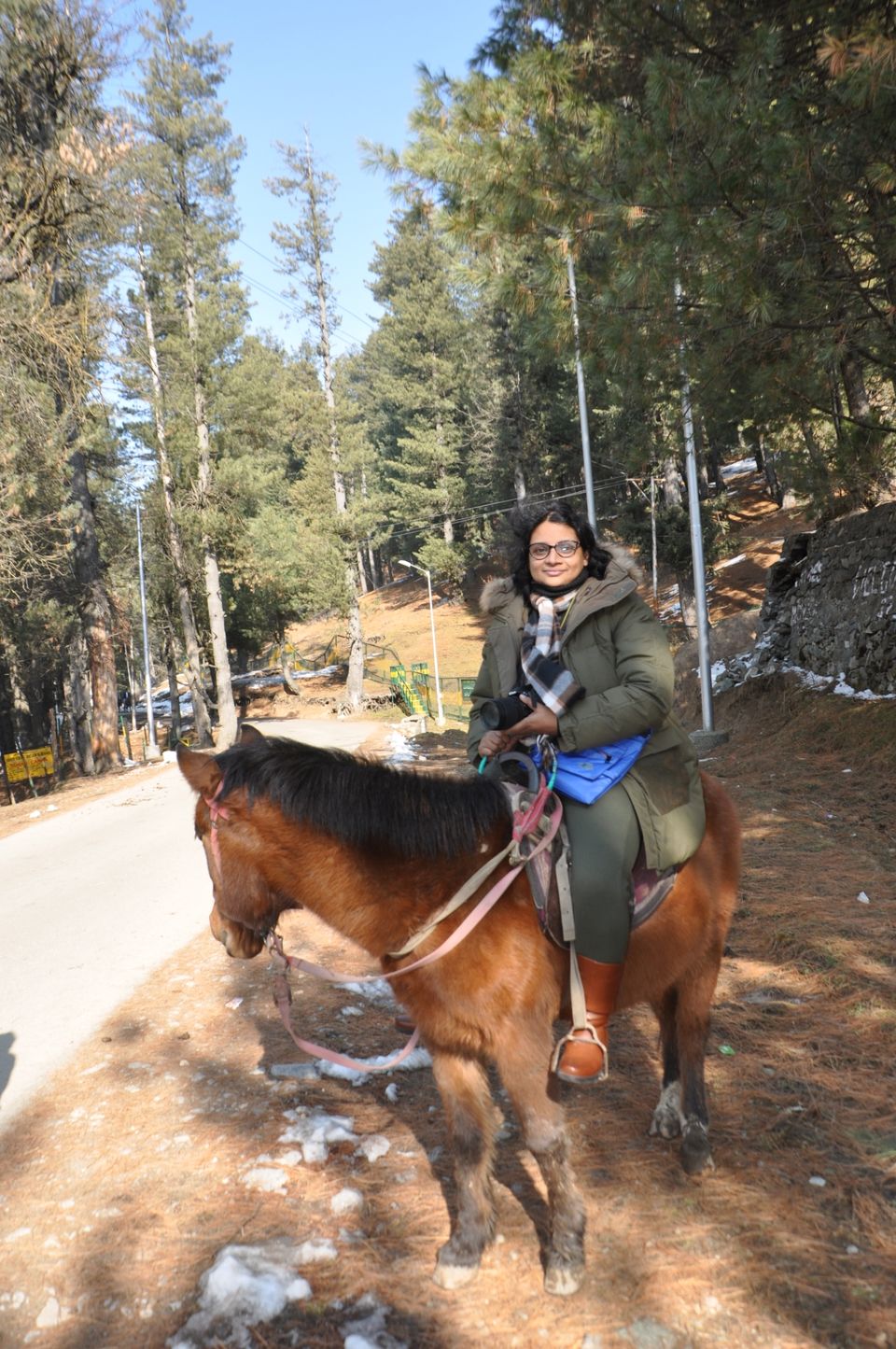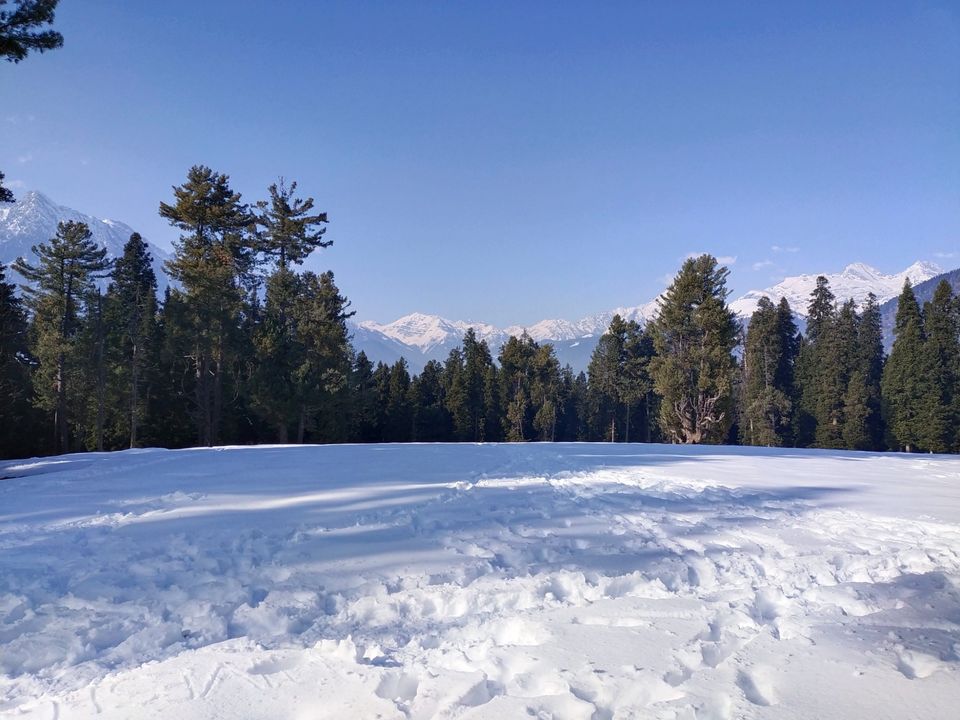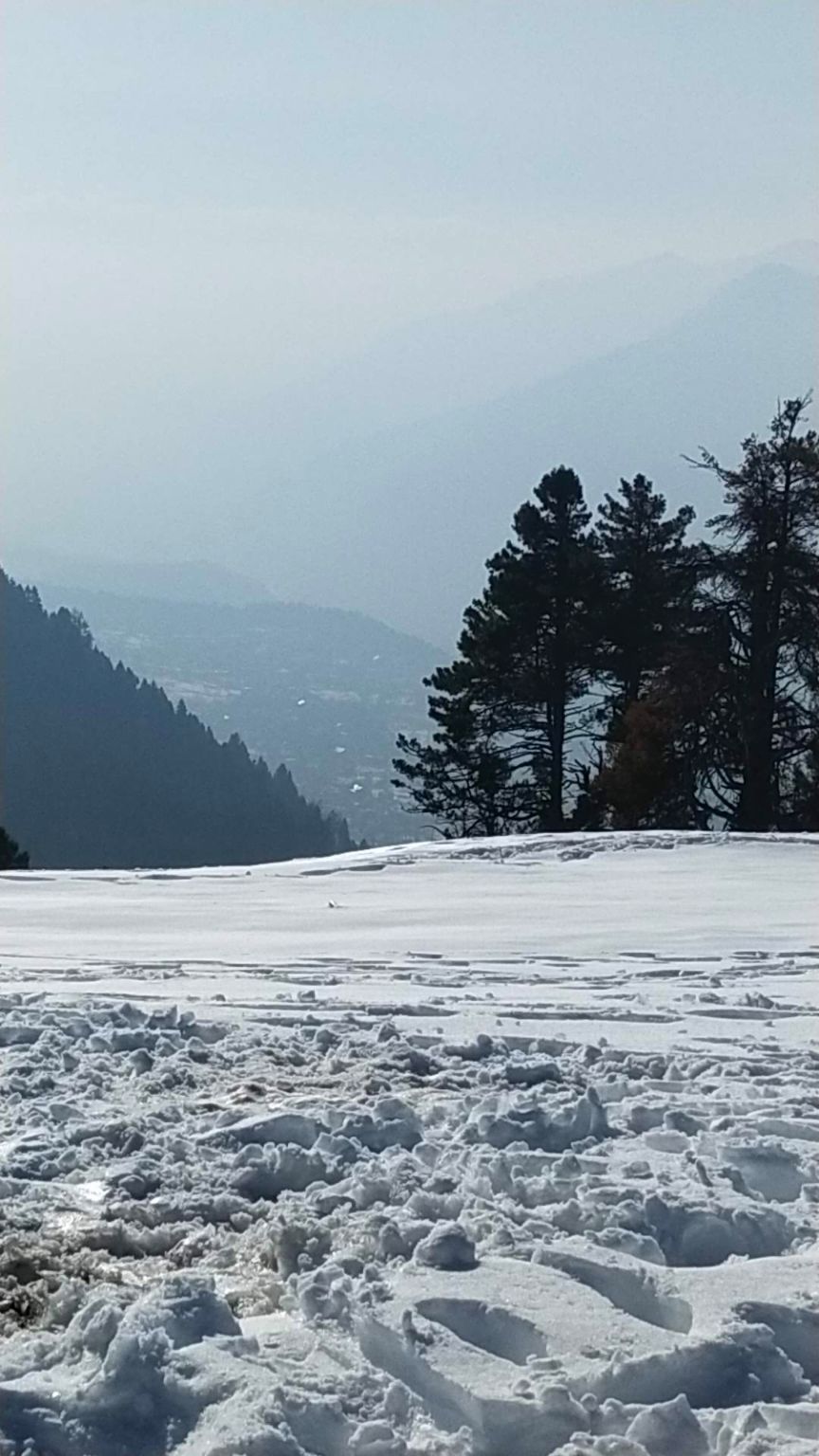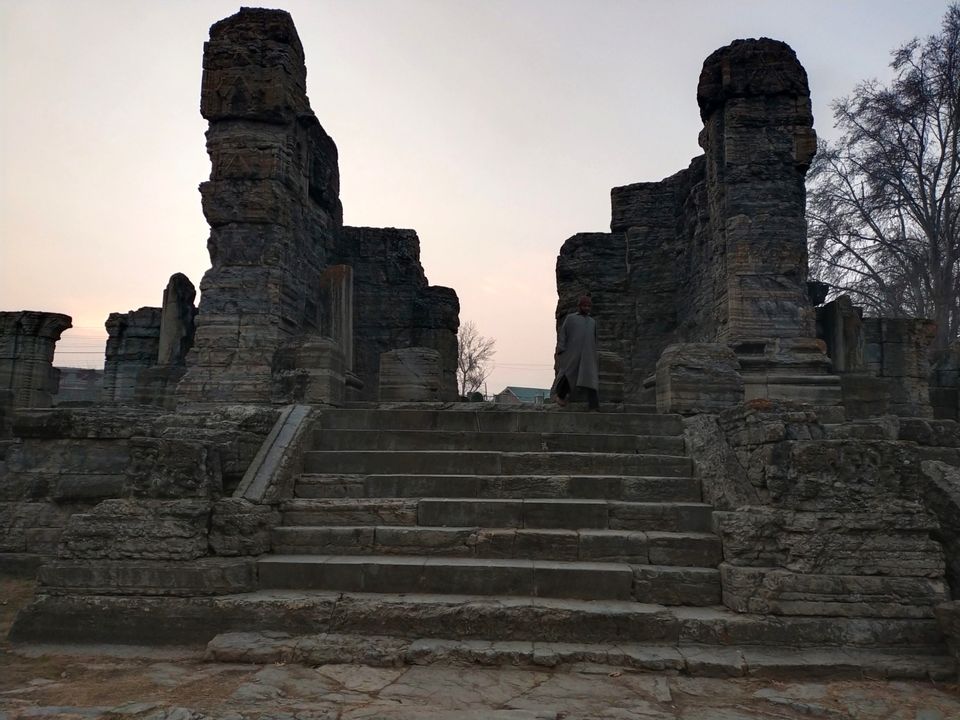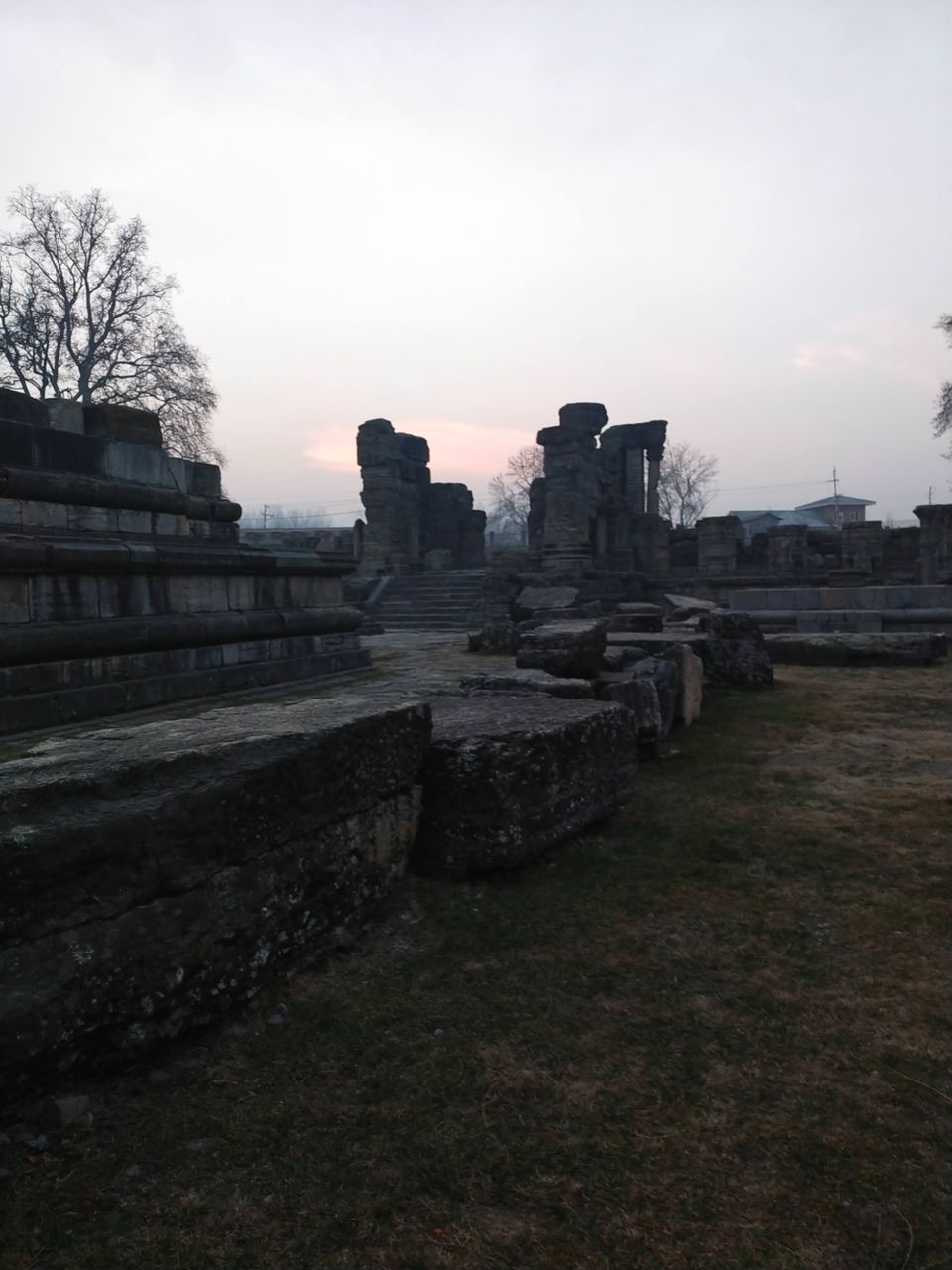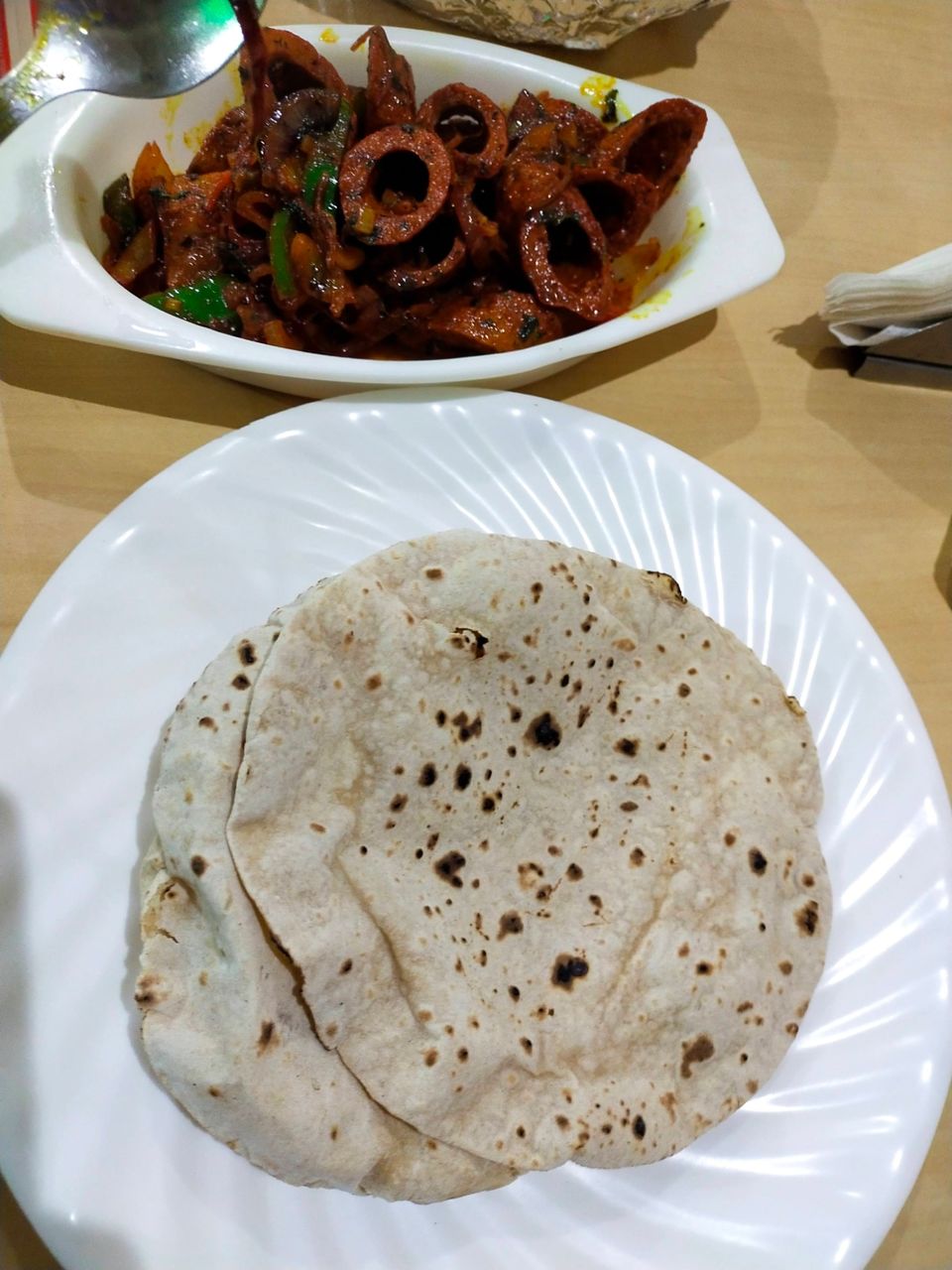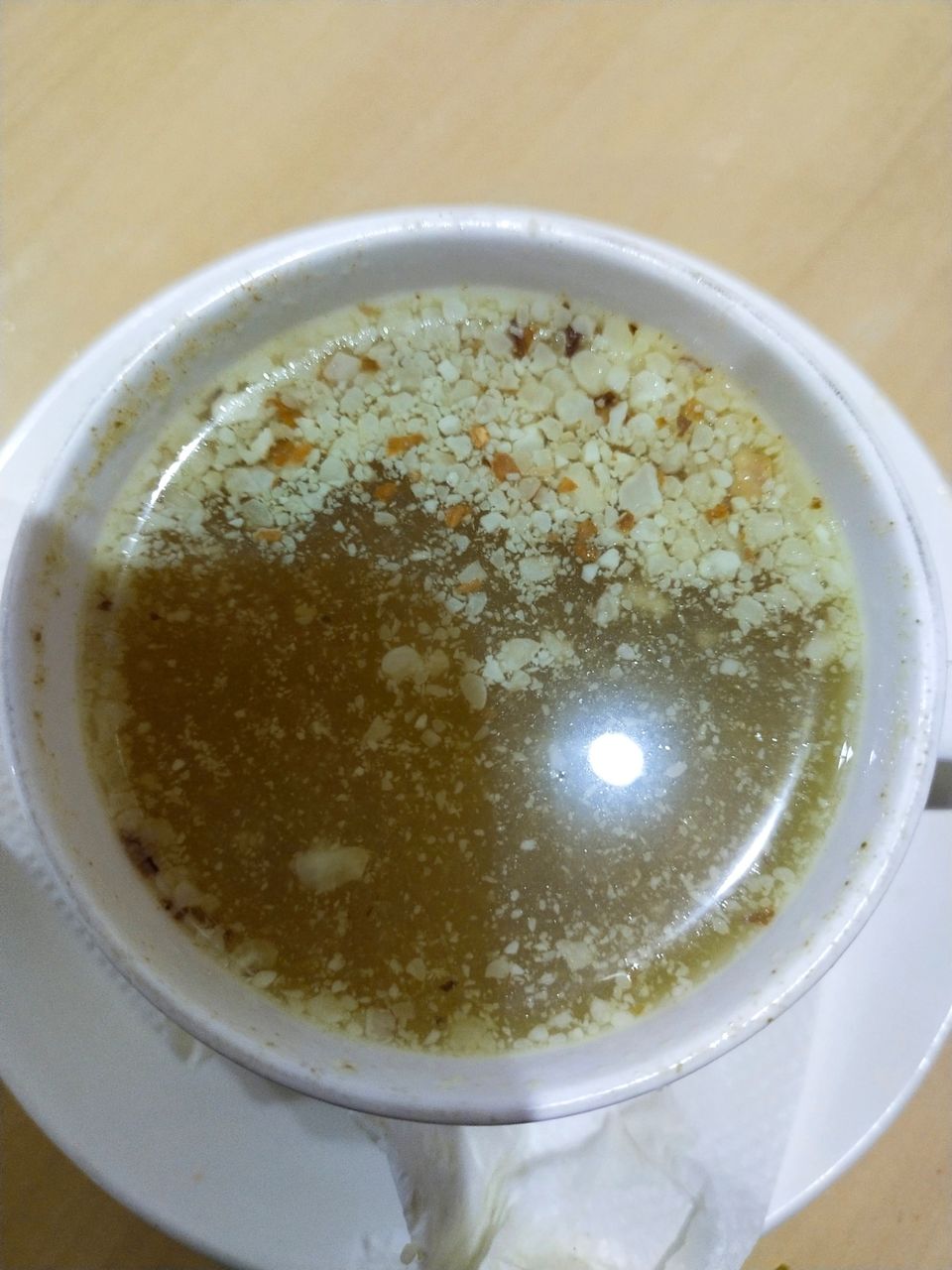 On the next morning I started for Gulmarg after breakfast. There also in the way so many beautiful places were there so I enjoyed the trip to Gulmarg. After reaching there had to take on rent boots and jackets in the foothills of the mountain. There I took one pair of boots as my boots would be slippery up there and a jacket which at all I didn't need up there. Then I went up and the landscape all-around was full of white blanket with green trees in between. Then in the parking my car got parked and I started with my guide. He was a very nice guy, gave me wifi as no network was there for outside mobiles etc etc. After that went to Gondola to reach first point. As I went previously it was not new but amazing between snow and snow. The houses of the shepherds were full of thick layers of snow. People were coming down with sledges, pulled by men, it was amazing to see al those from Gondola . Anyway after reaching there I came to know that really snow could be sleepery as I fell down 2 3 times myself😁. Then went to snow scooter to enjoy the snow. It's was my first time ride and I enjoyed it very much. As it was past noon I got hungry so went to a nearby shop to eat, they served chicken biriyani and off course Kahwa was the companion of it. It was an open space, everyone was enjoying and I also enjoyed silently but heartily. The meal was full and tasty. I sat there for sometime and came back to the car slowly slowly till evening. While coming back went to a shop to shop for clothes for everyone and then went to houseboat by dusk. In the houseboat I didn't take any tiffin as the dinner used to come early. I took some rest in the room and sat outside in the cold to feel it. There the owner came and talked about the next places to visit. Then the dinner came and it was Kashmiri Biriyani, raita and achar oh, the taste I can't explain. I overjoyed and enjoyed the meal with cold. Now only the good night sleep was necessary so went off.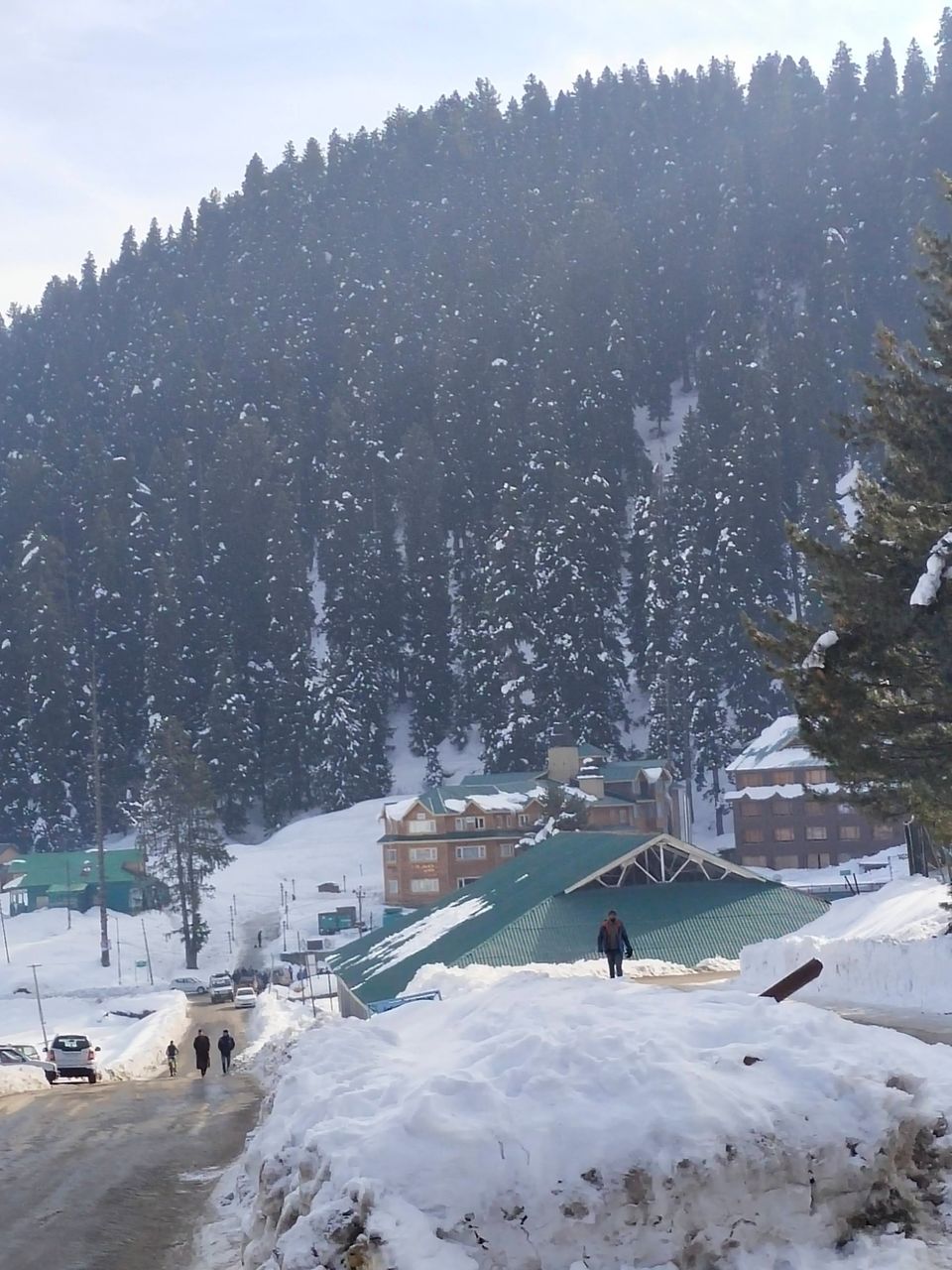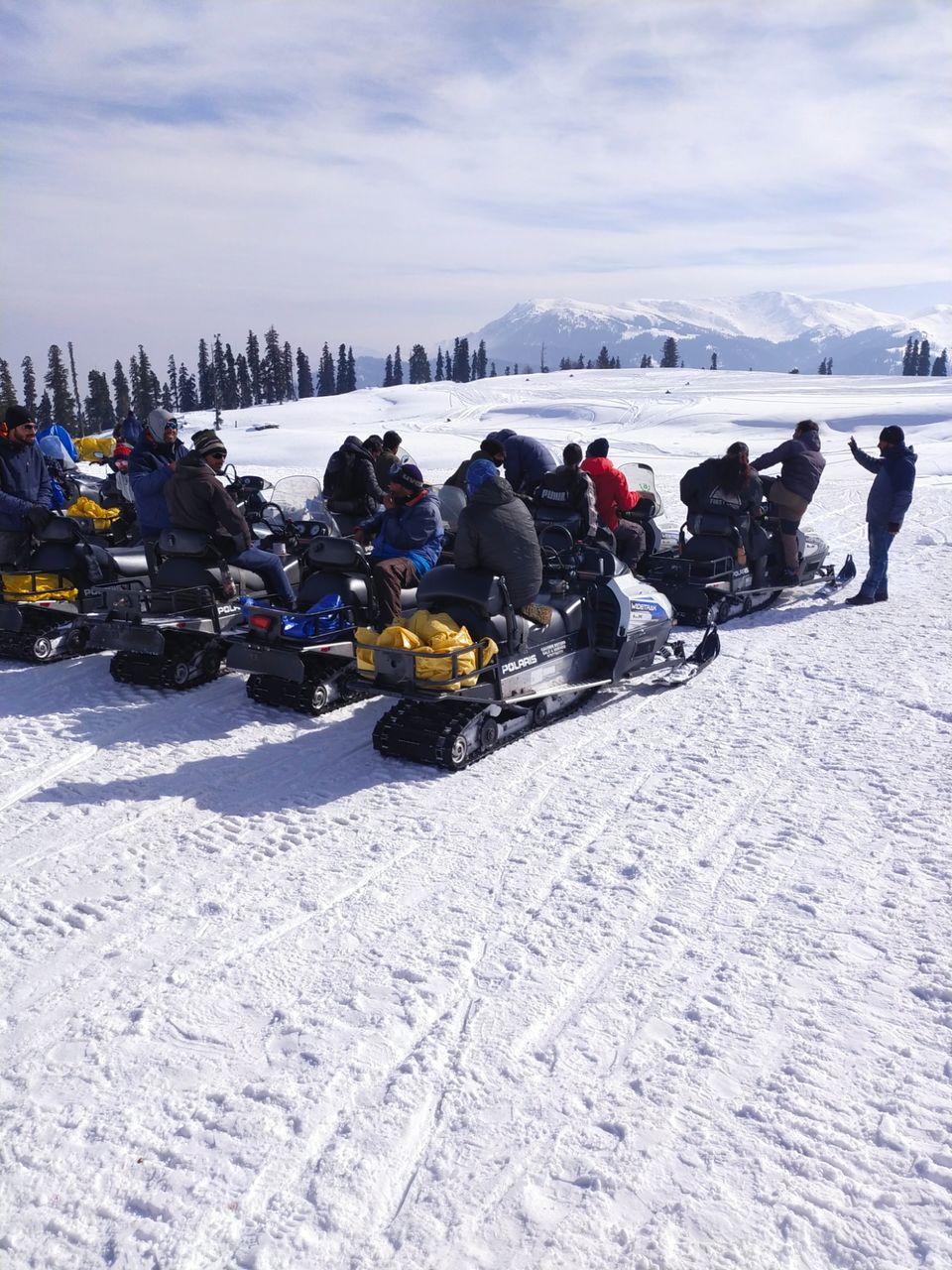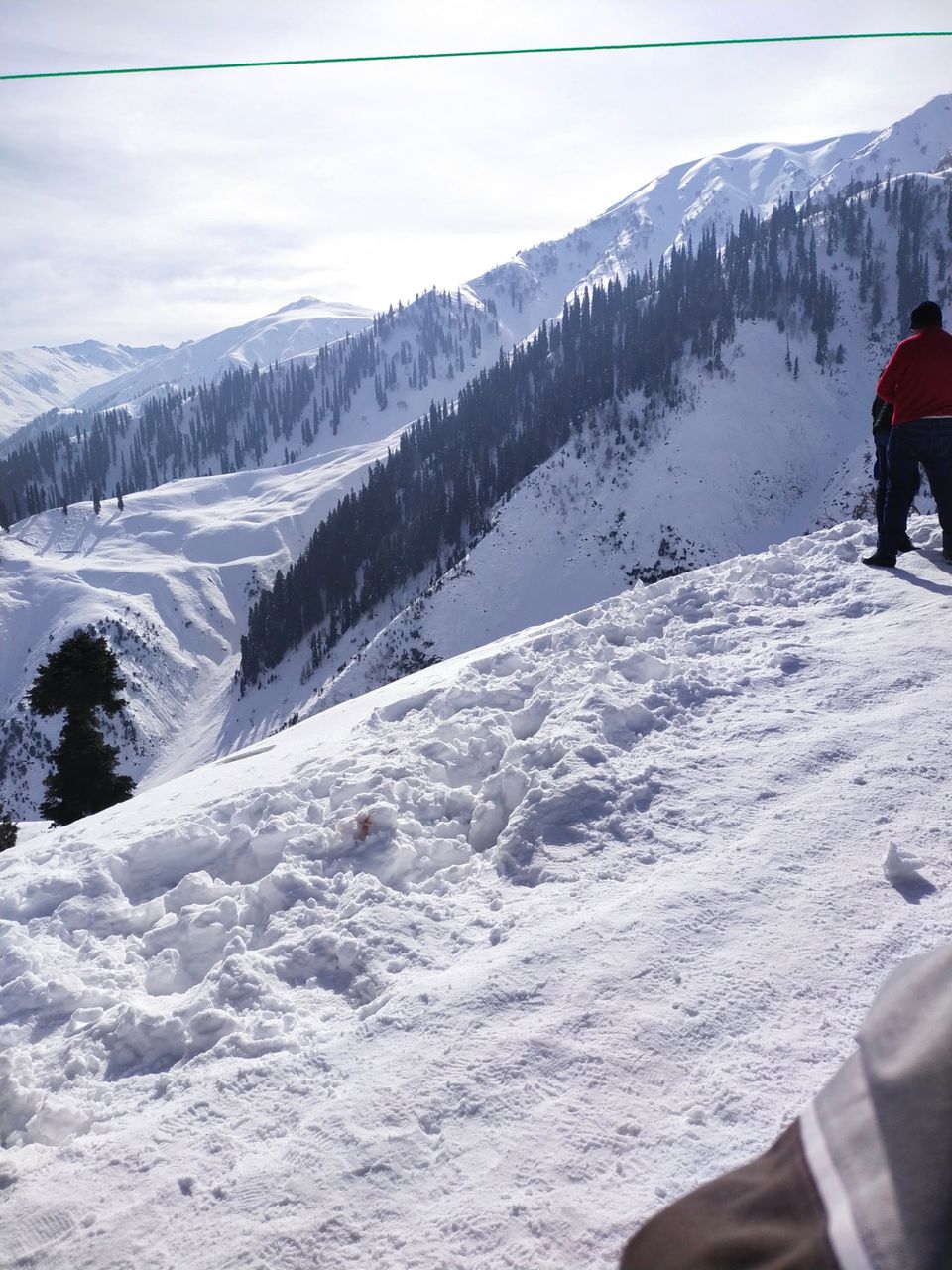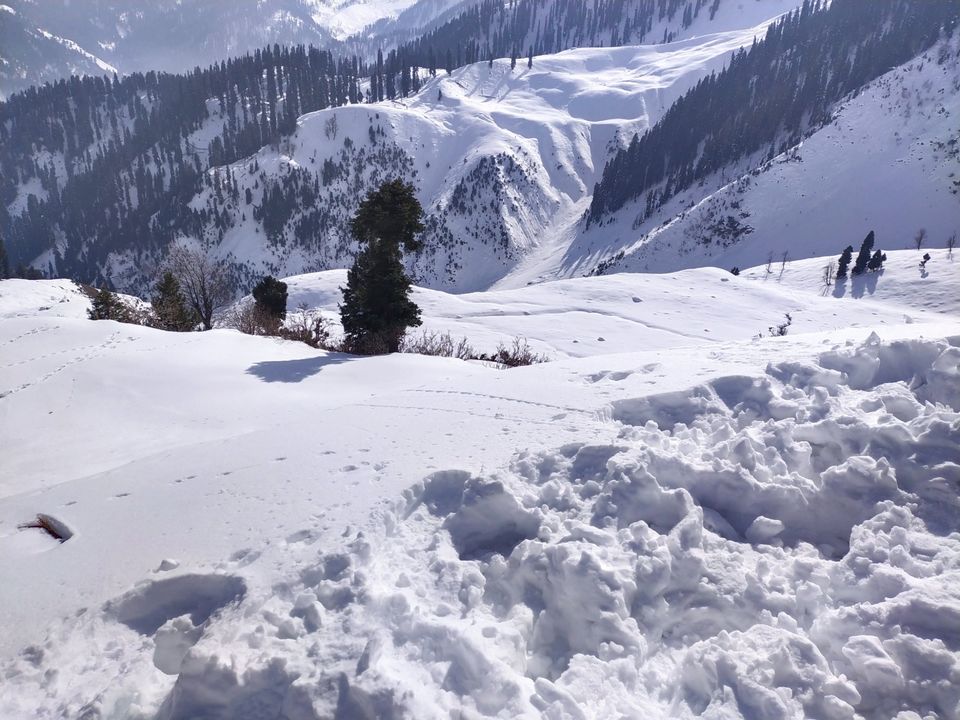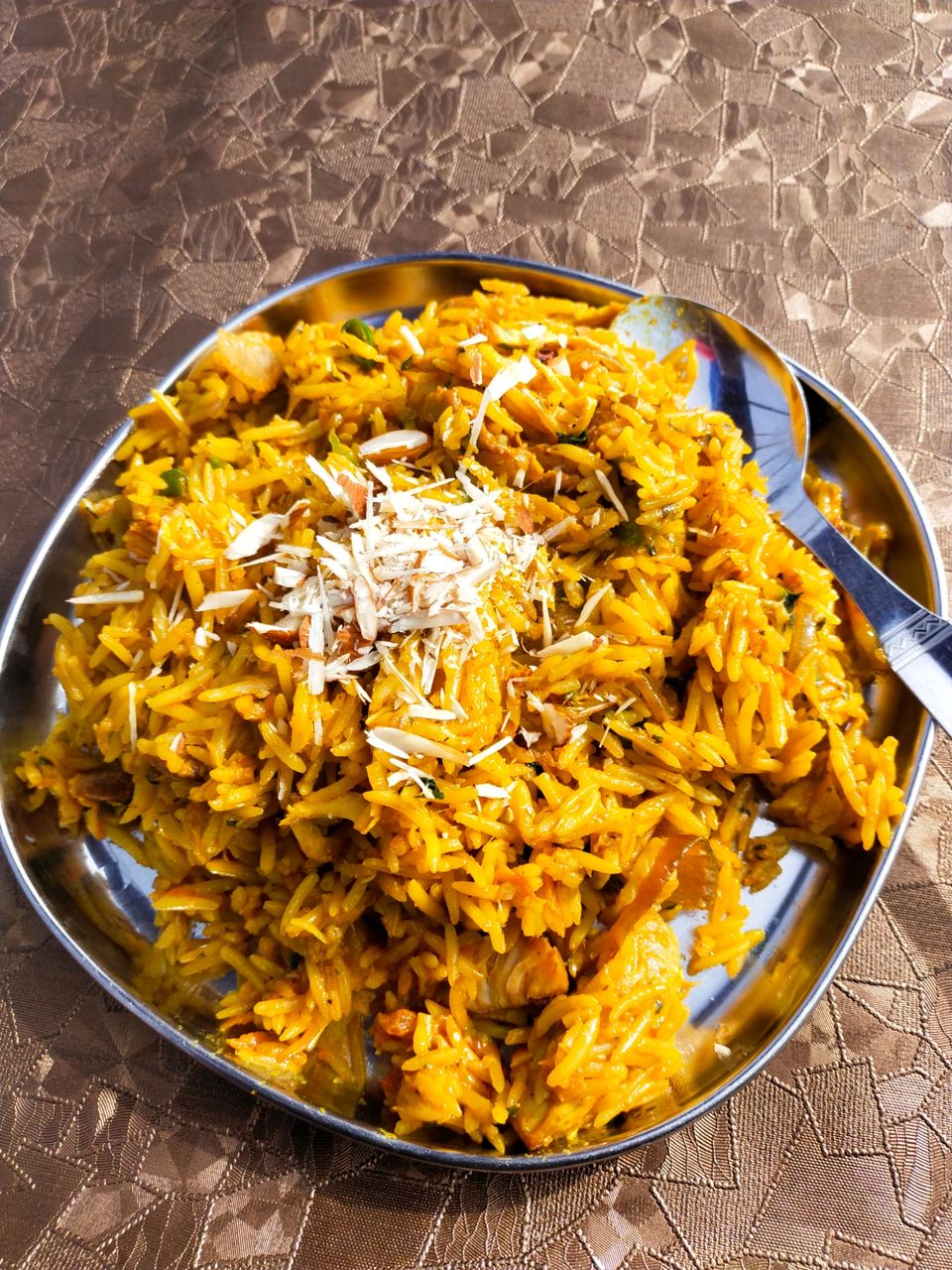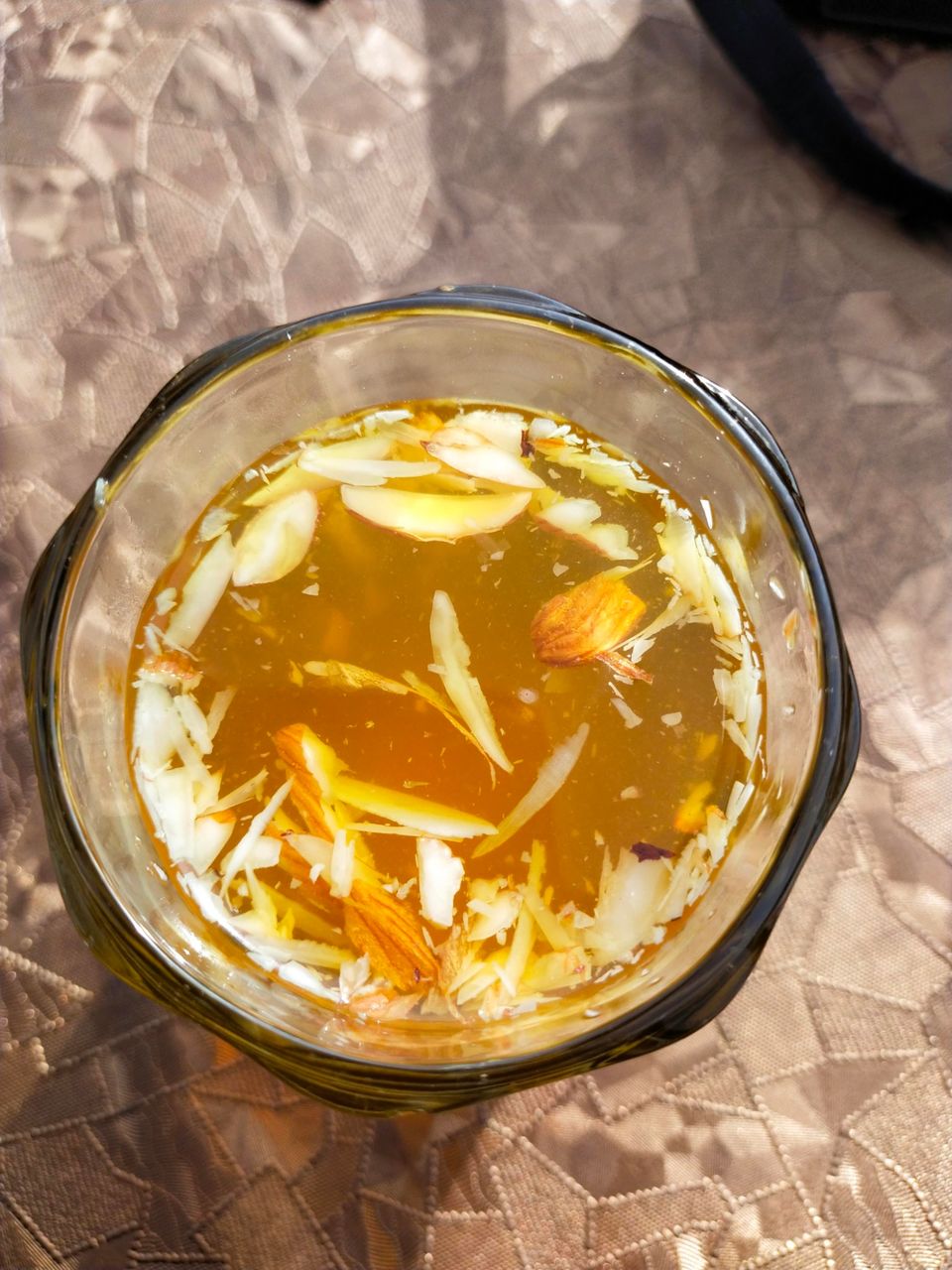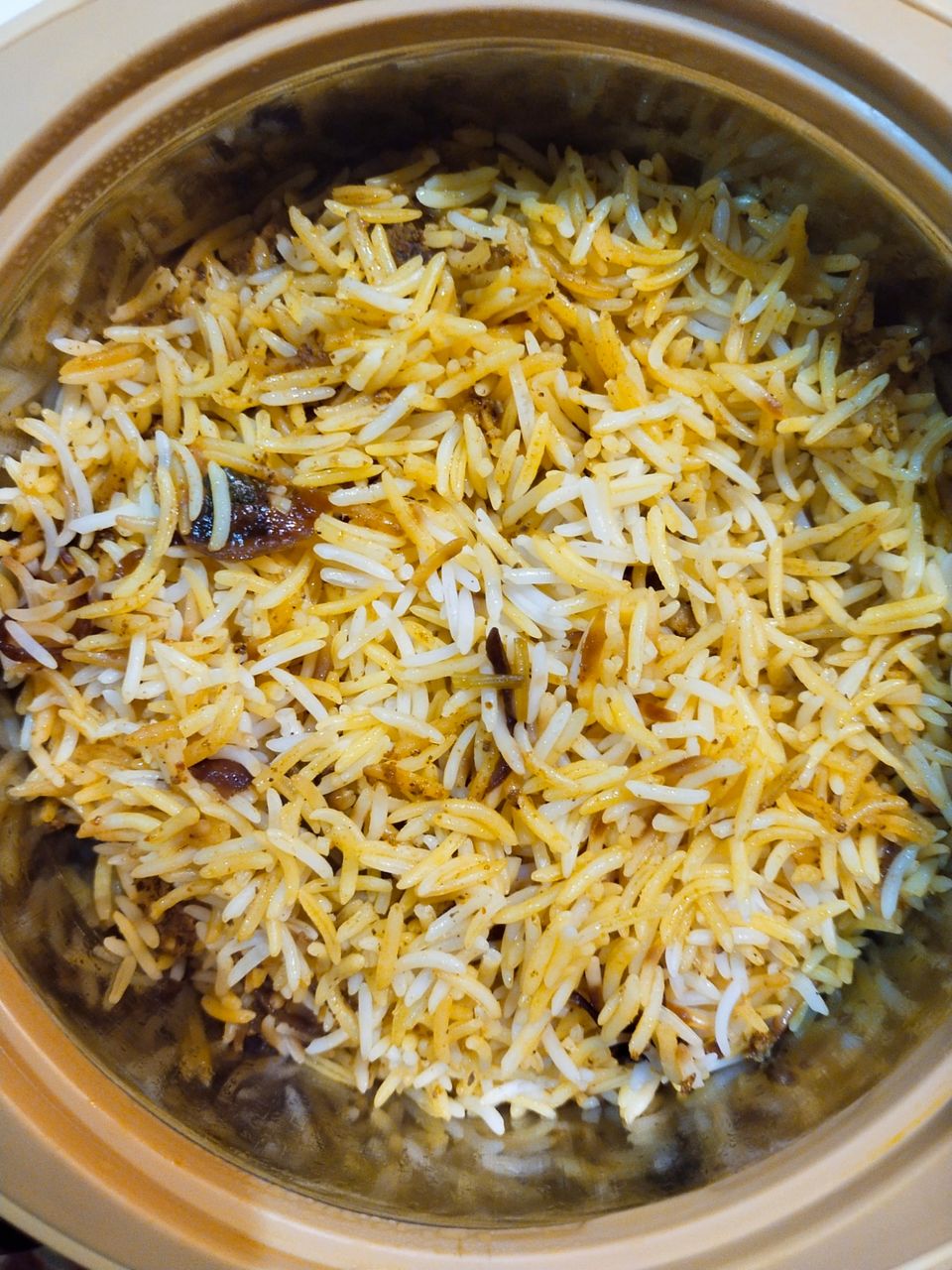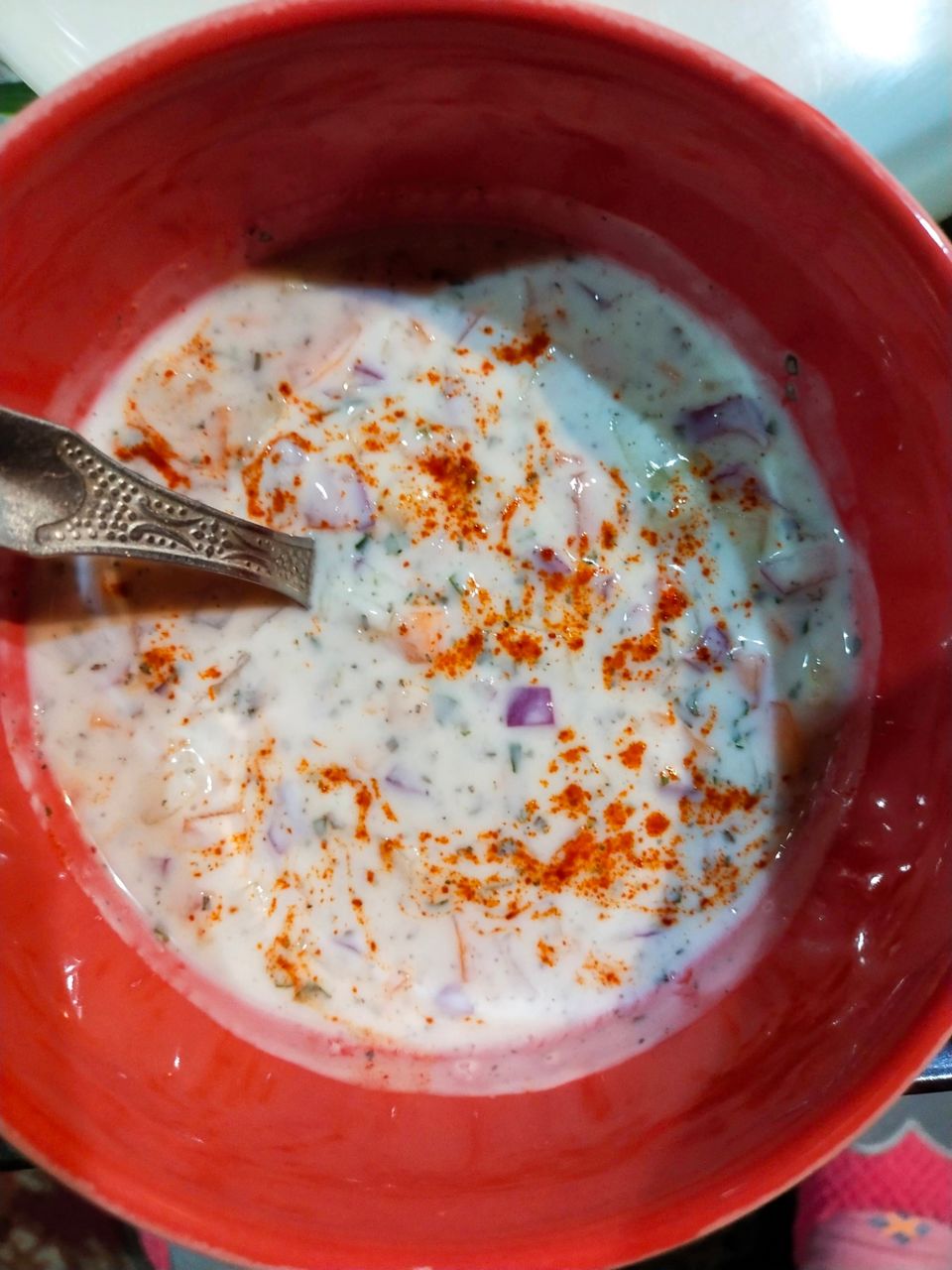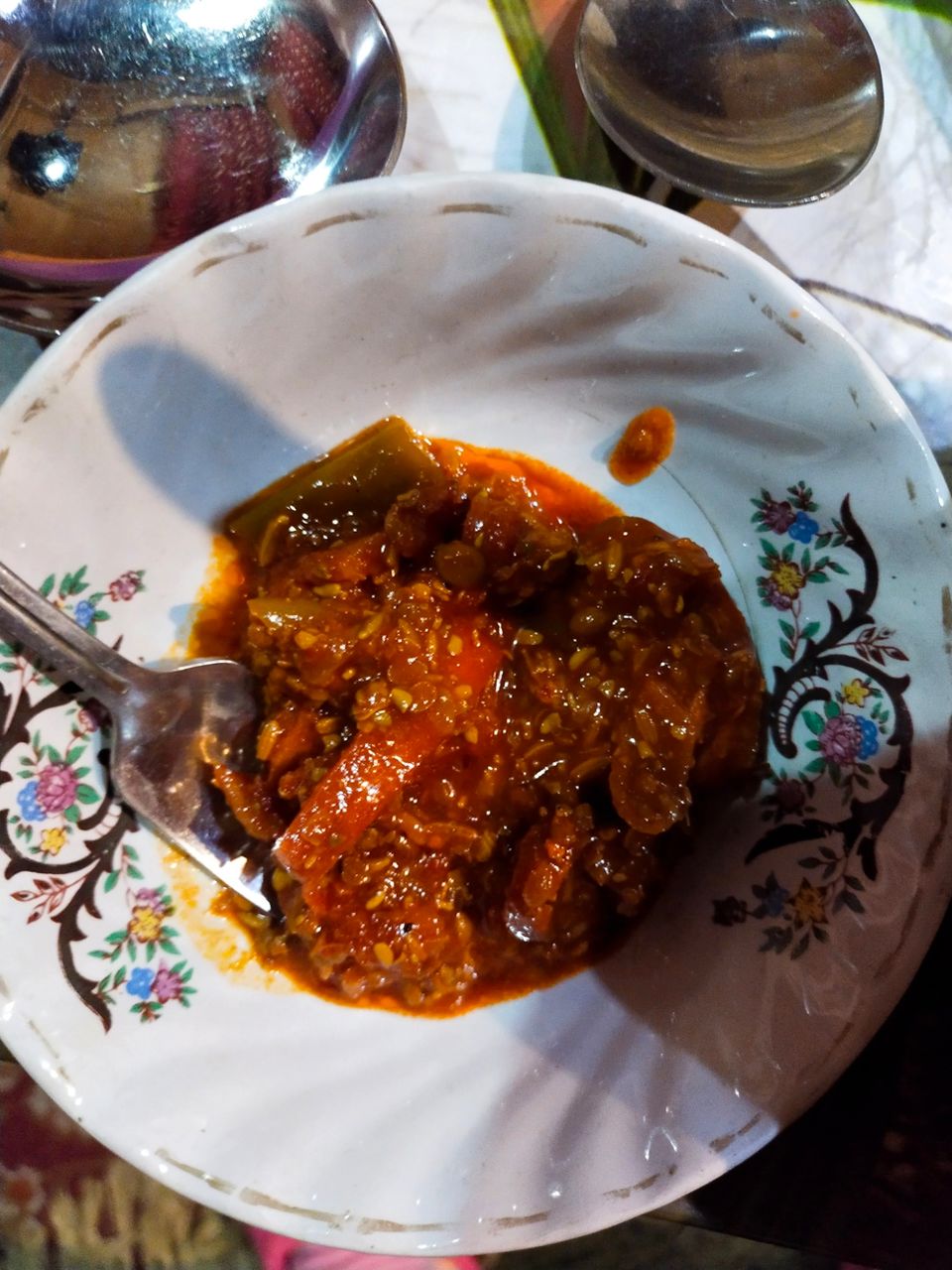 The next day it was a day of Shikara ride, the temperature was -2 so lavishly the full day took the ride, went to many silent places, knew about Kashmir history culture. The places where they used to knit the Kashmiri carpet was so silent that I could not feel the existence of people there. I enjoyed the silence for sometime and then went to Char Chinar as it was the final destination. In the way say small shops in the lake, Indian Post Office in the lake, beautiful ducks were playing in the , Maharaja Ranjit singh house full of mulberry trees near Lake which is now Army area. That day I wore pheran and it was very comfortable for the winters. Then went to Char Chinar, as no one was there so there was also full of silence which was enjoyable, so sat there for sometime and after photo shoot went to Mina bazar (I suppose the name is correct) for some more shopping. During shopping there I saw Kangri(Kashmiris use under Pheran in the winters) and did shopping for sometime and then went back to houseboat by afternoon. Took the lunch and went for rest for the rest of the day. In the evening again sat in the outside couch for sometime and then finished the day by taking dinner.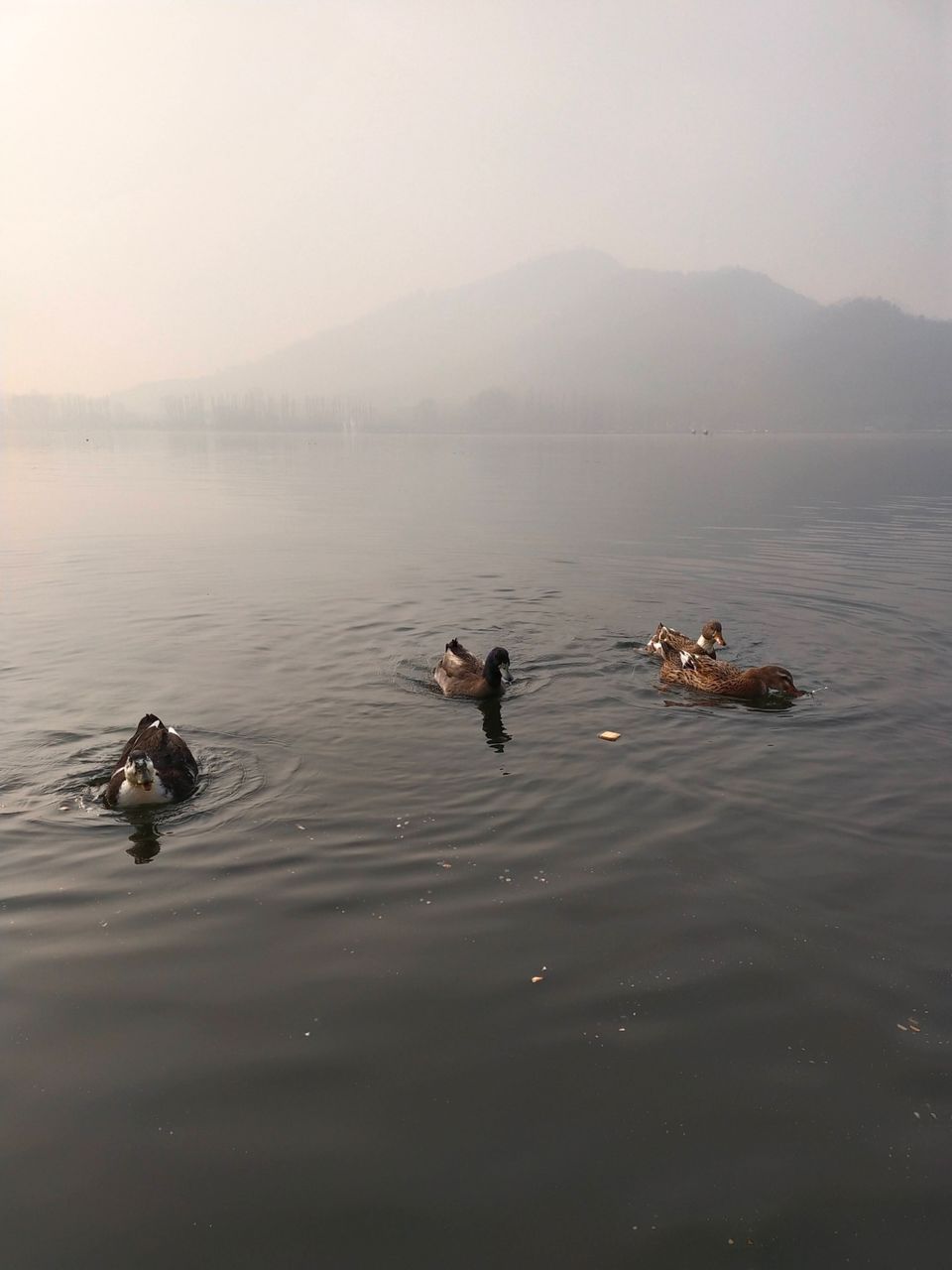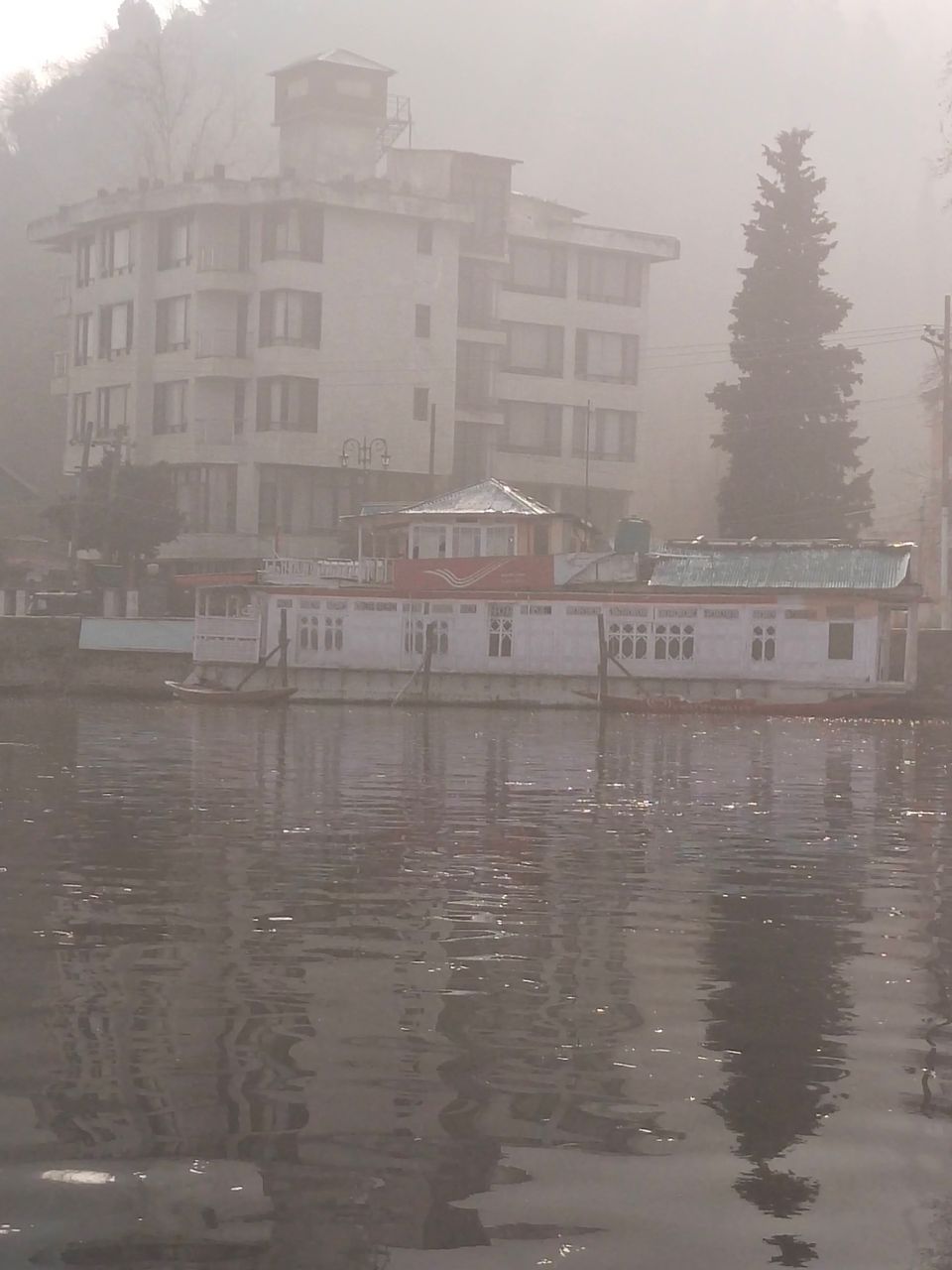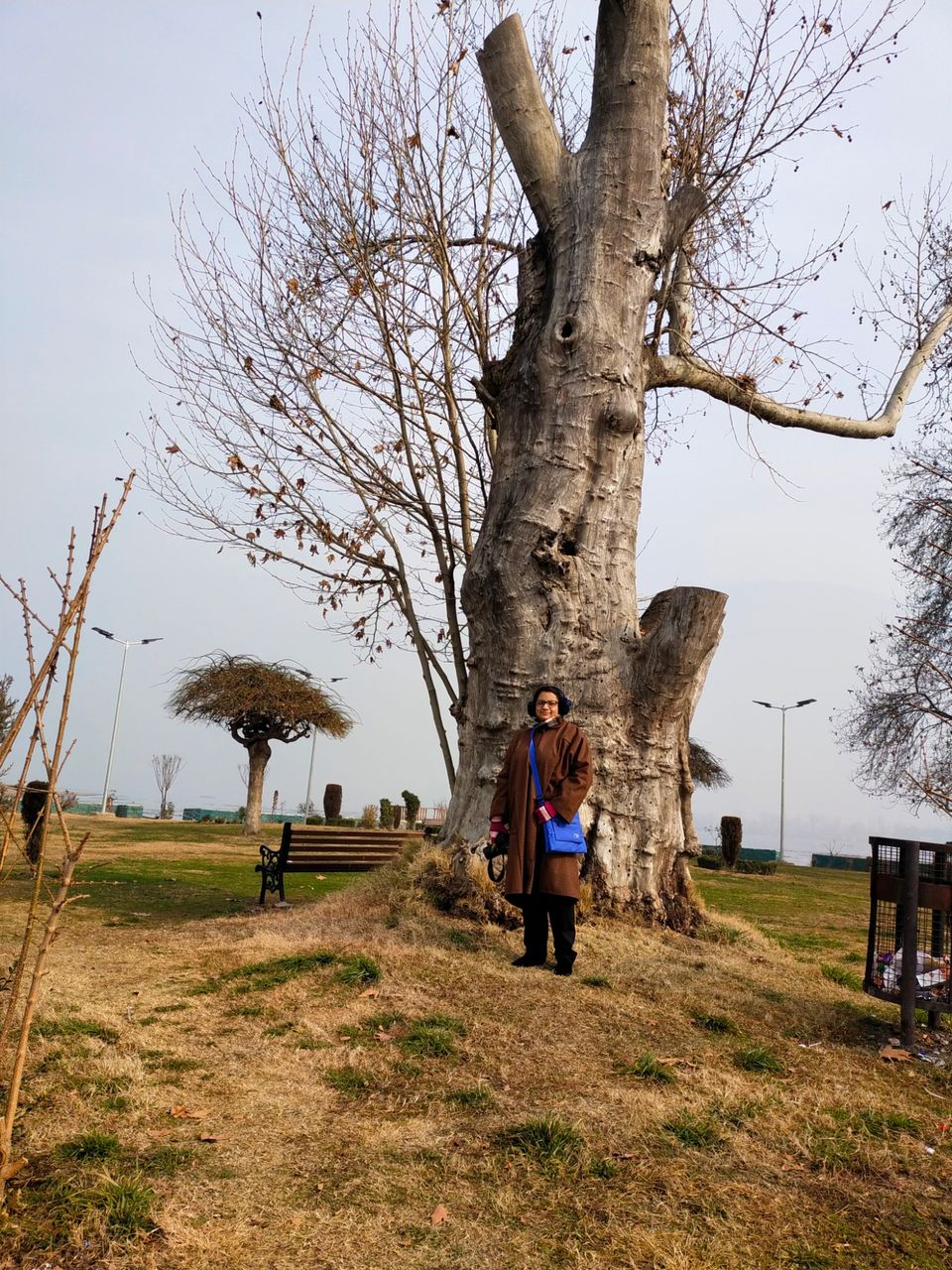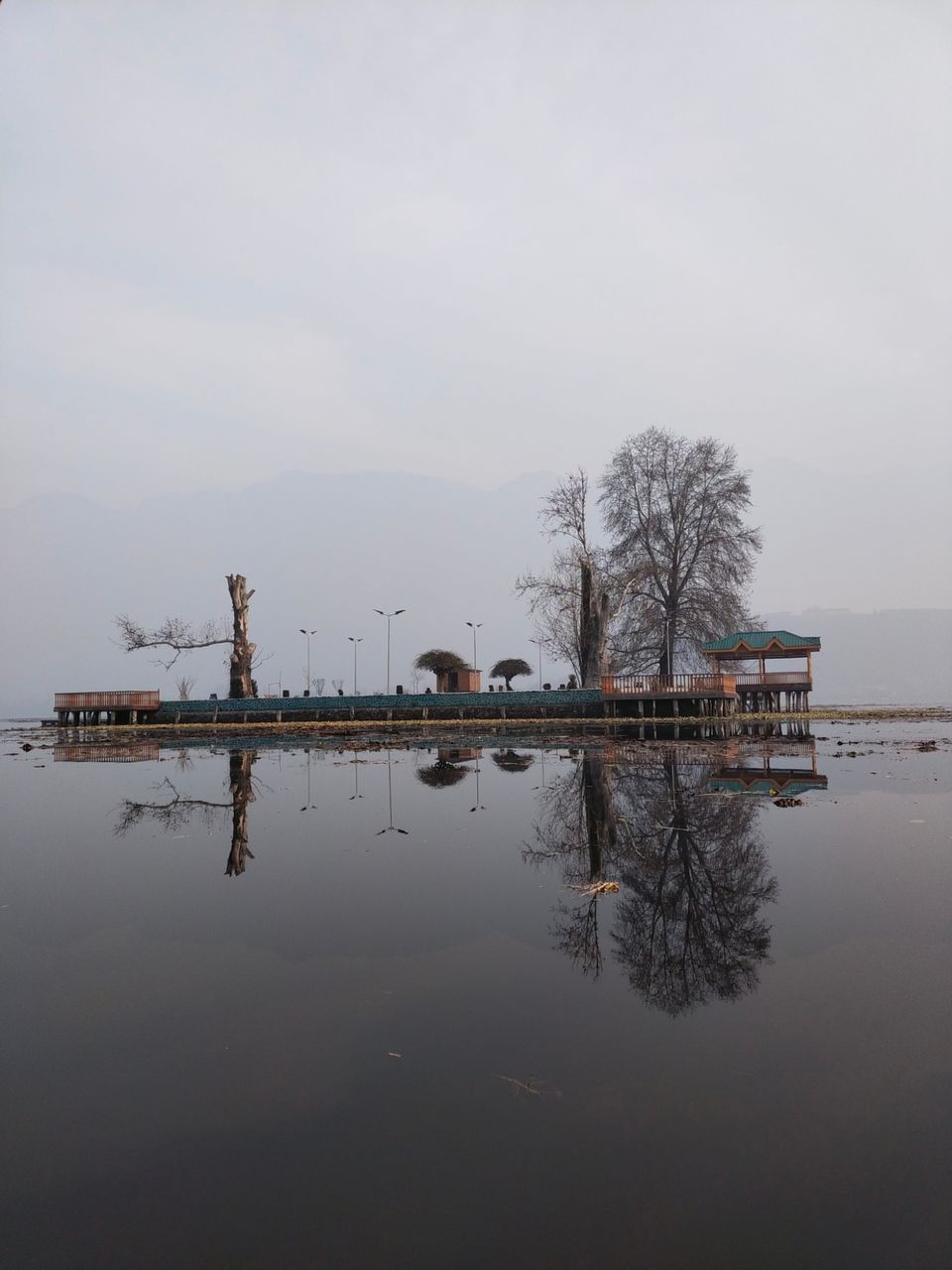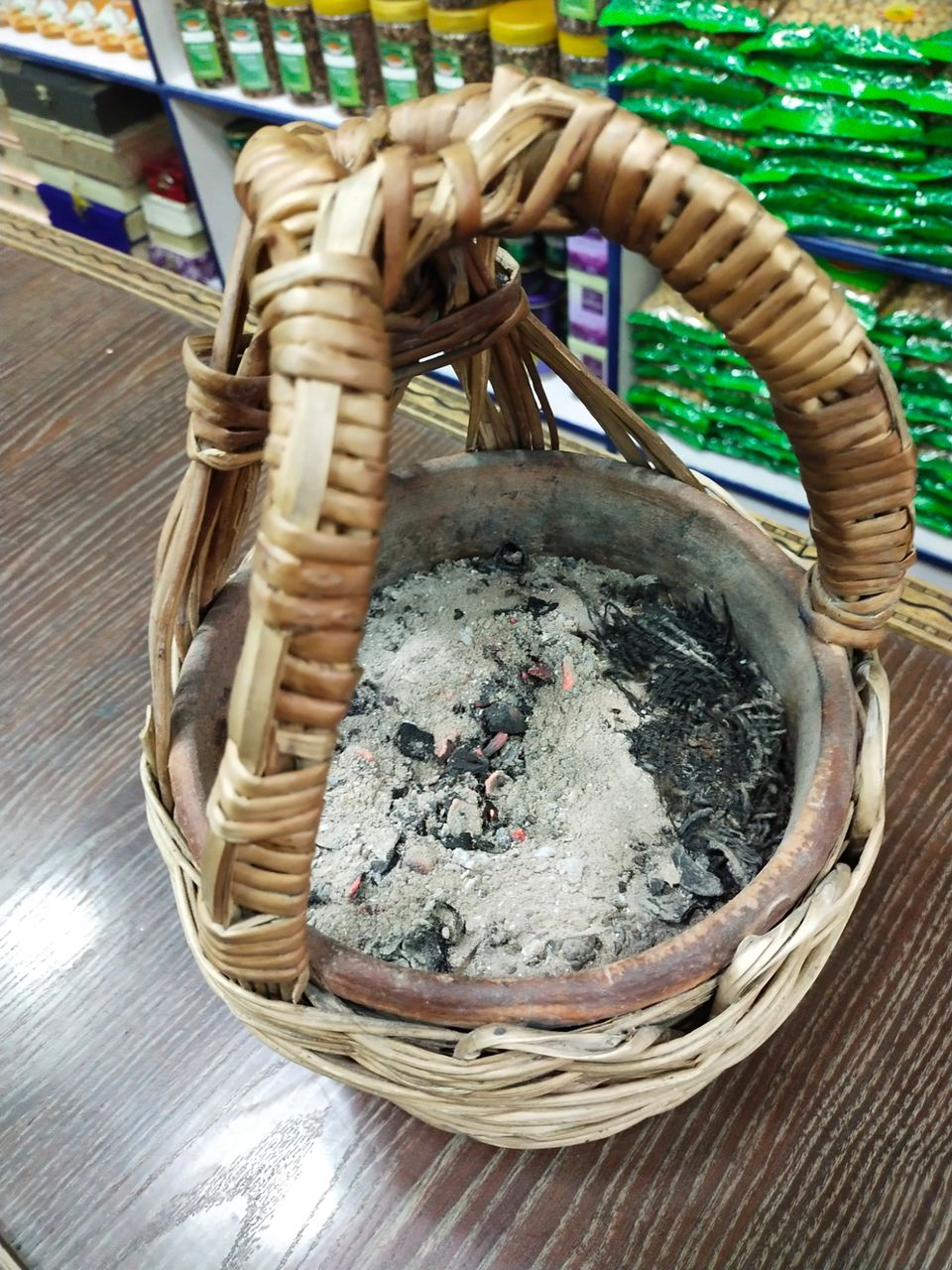 Next day in the morning I got Harisa and Kashmiri Bread in the breakfast as previously I told the houseboat owner to taste so he brought for me. Let me tell you about Harisa, is it a traditional Kashmiri dish of mutton which is cooked through out the whole night in low flame and in the morning the shopkeepers sell. I first arrived first at Kheer Bhawani Durga Temple in Tulmulla, it was such an amazing place cannot explain the environment. The speciality of this place was that the main temple was within water which used to change its colour according to situations. They served very tasty kheer as prasad to every devote there. Many temples of many idols were there in the complex. After finishing the exploration of that place went to Ancient Temple near Mansbal Lake. The temple there is under water so only the top part of the temple is visible. The water was full of fishes and very soothing. I fed the fishes and then started for Wular Lake and Vintage Park. As the corona period was going on so not much persons were there in the Vintage Park. The place was big full of trees and beautiful mountains all around. The chill was constant but due to the sunlight it was nice to walk in the park beside Wular Lake. There I walked approx the whole park then took rest, took pictures of the surroundings, overall the experience was awesome. After spending couple of hours started for Hazrat Bal. The place was very nice with lots of pigeons in its door to welcome. In the middle various montrous umbrellas were there which used to open during festivals. In the backside there is lake where various birds used to fly and sit in the bank. After that, I took some pakoras, jalebis from nearby shop and went for the last stop Shankaracharya. As I went earlier there so the attraction of that place attracted me many times before so I literally ran for the temple but the steps were so much so had to go slow 😁. When I approached the temple it was a relief for me and my eyes. I enjoyed it literally and practically and felt the atmosphere upto my satisfaction. As the photography was not possible so had to memorize the environment in my head. After going to so much places I felt very hungry and as a Bengali was carving for fish so when I asked for fish my driver took me to a place opposite gate of Dal Lake where got fried fish of Kashmiri style. After getting fish I ate upto my full satisfaction, even in the dinner also I ate some 😁. As it was the last night of my tour so I felt a mixed feeling of joy of going back home and despair of leaving do beautiful and soothing place was working in my mind. But I promised to myself that again I would come back in some other season surely.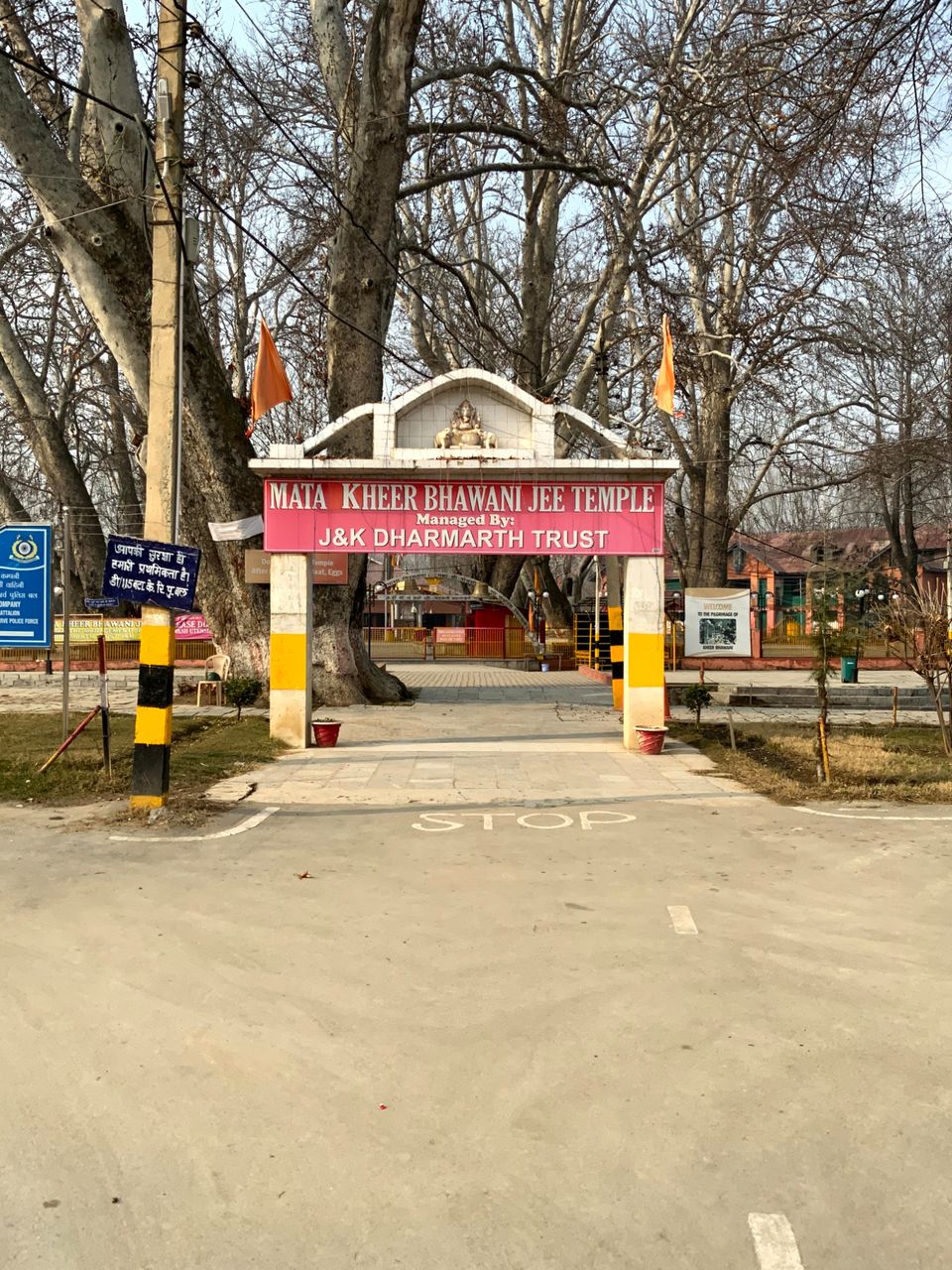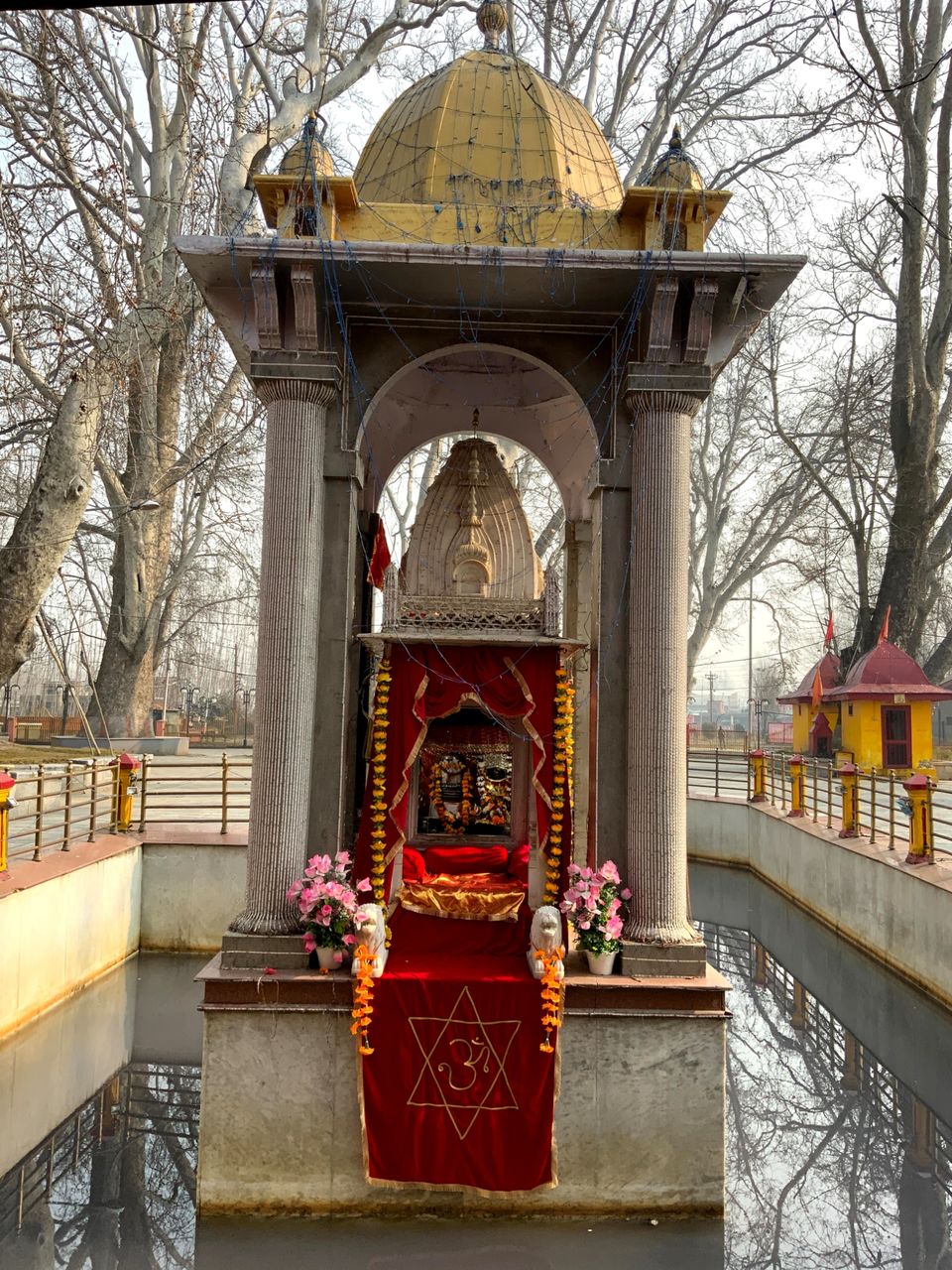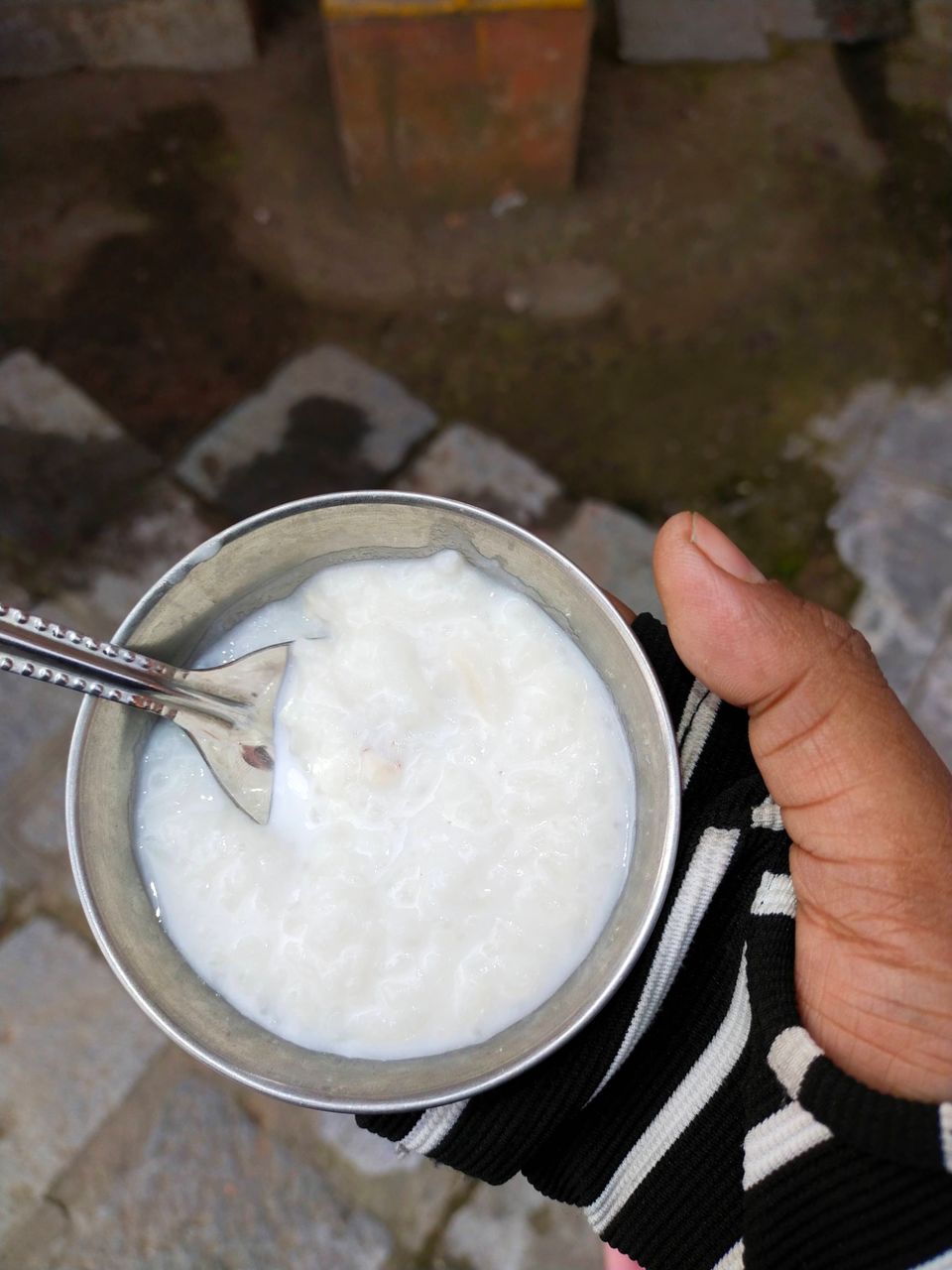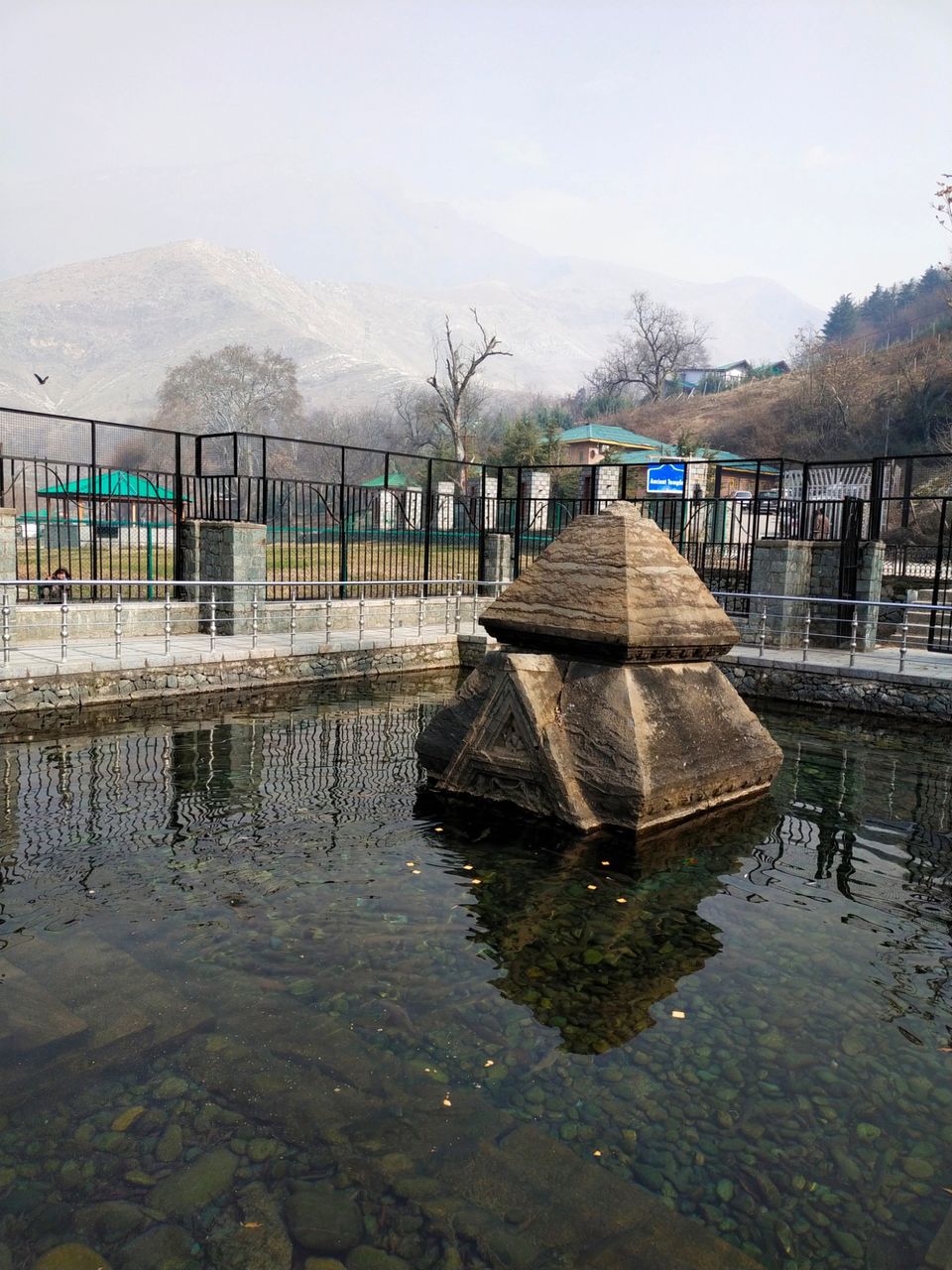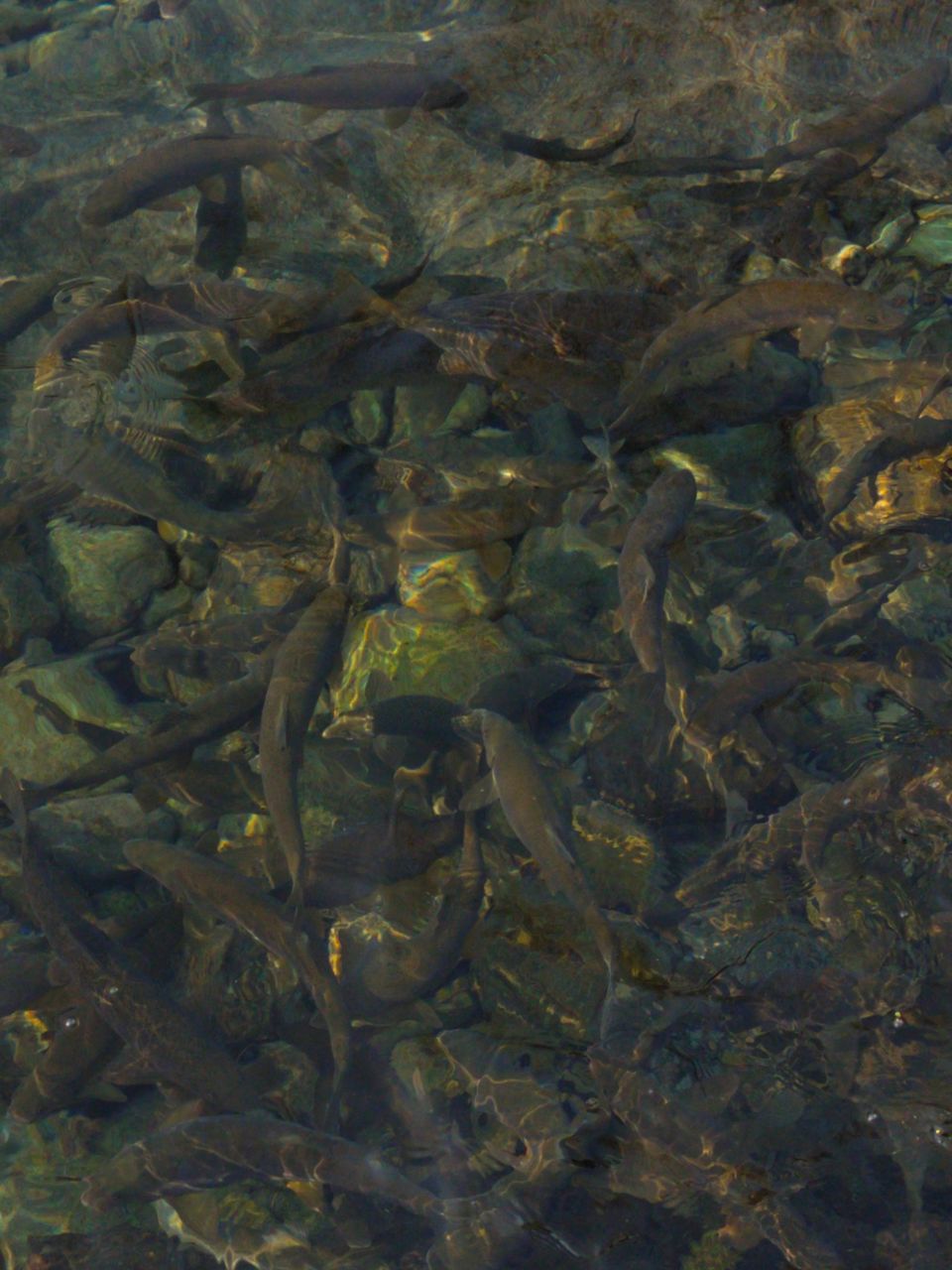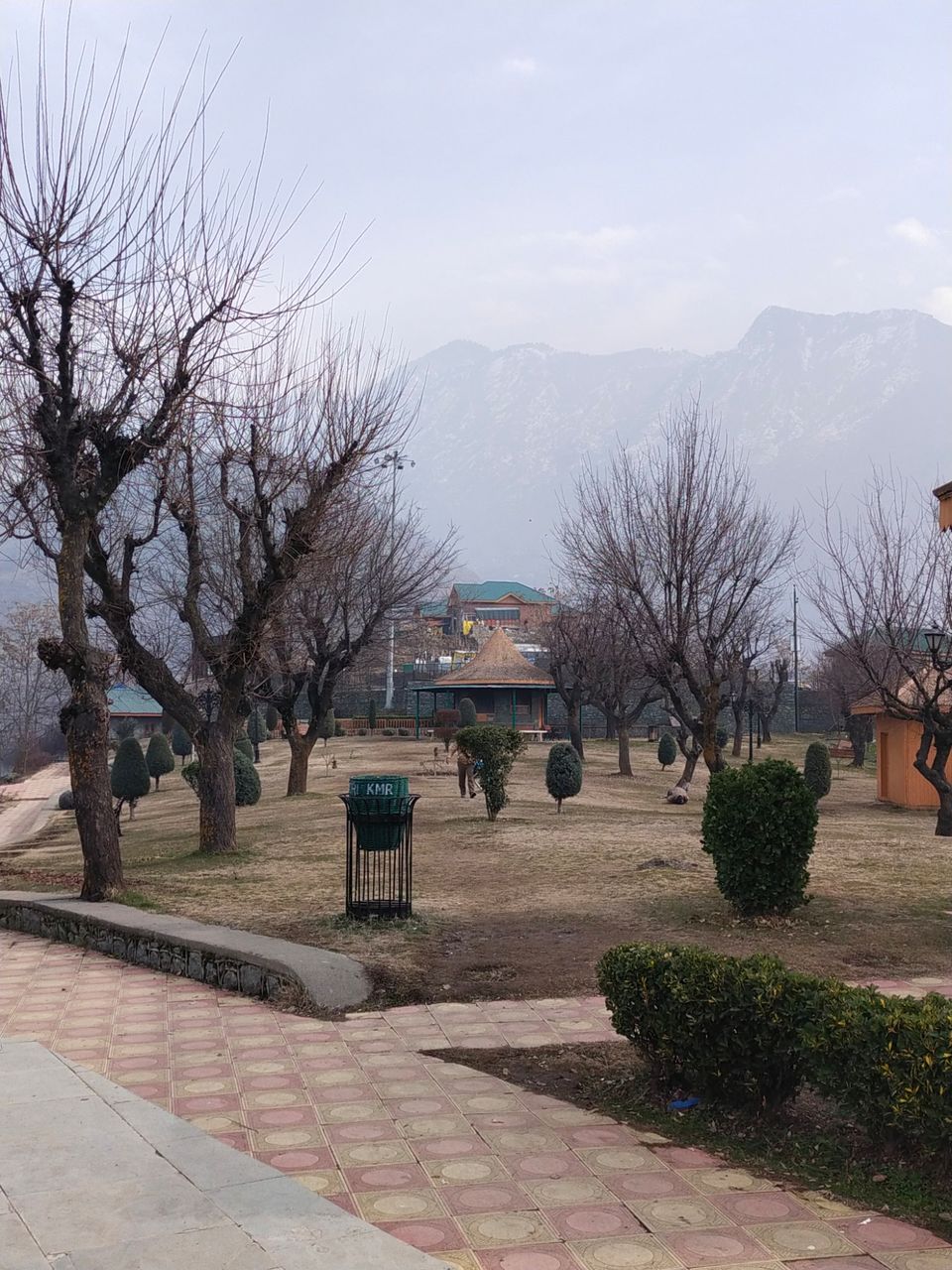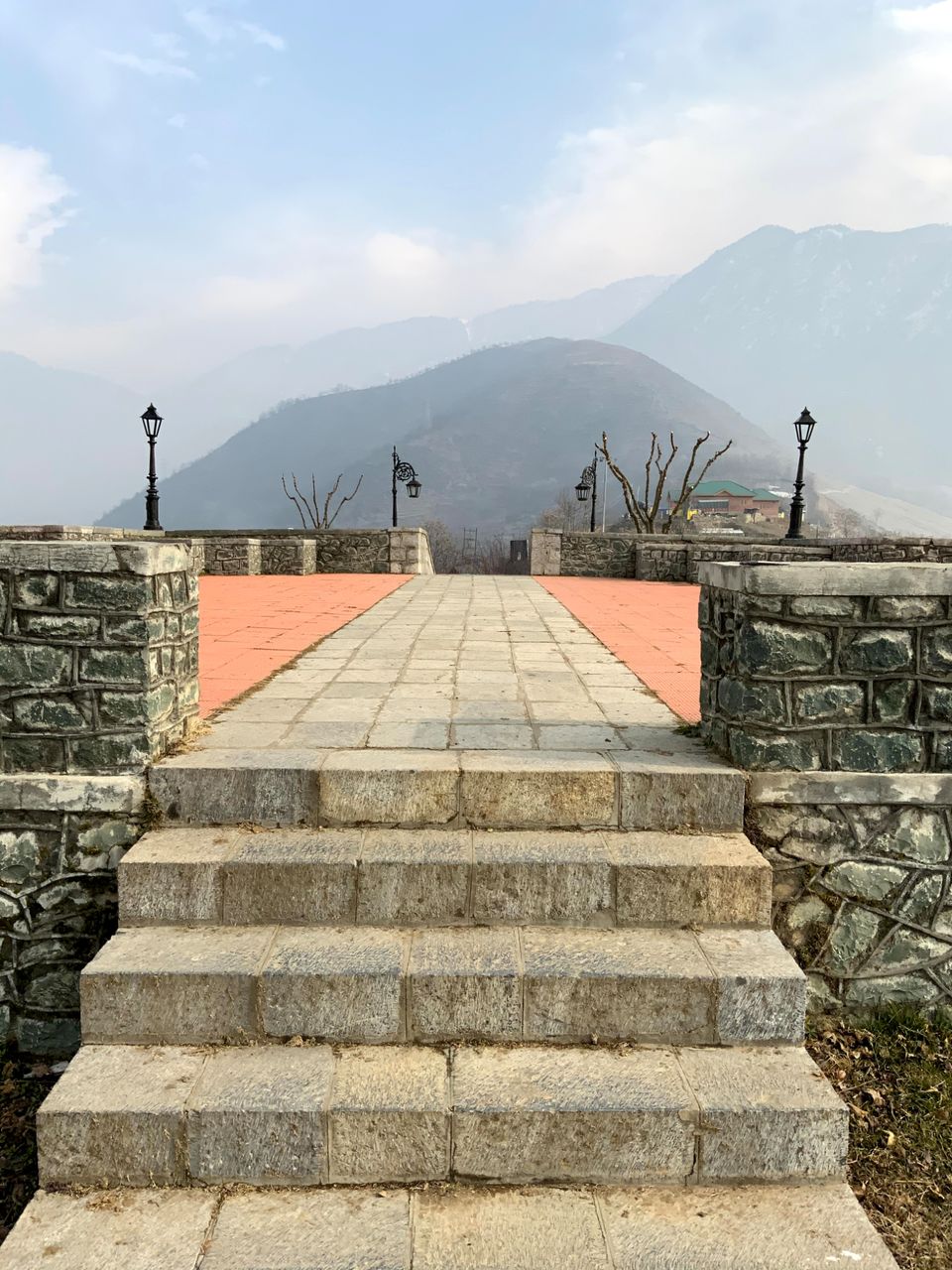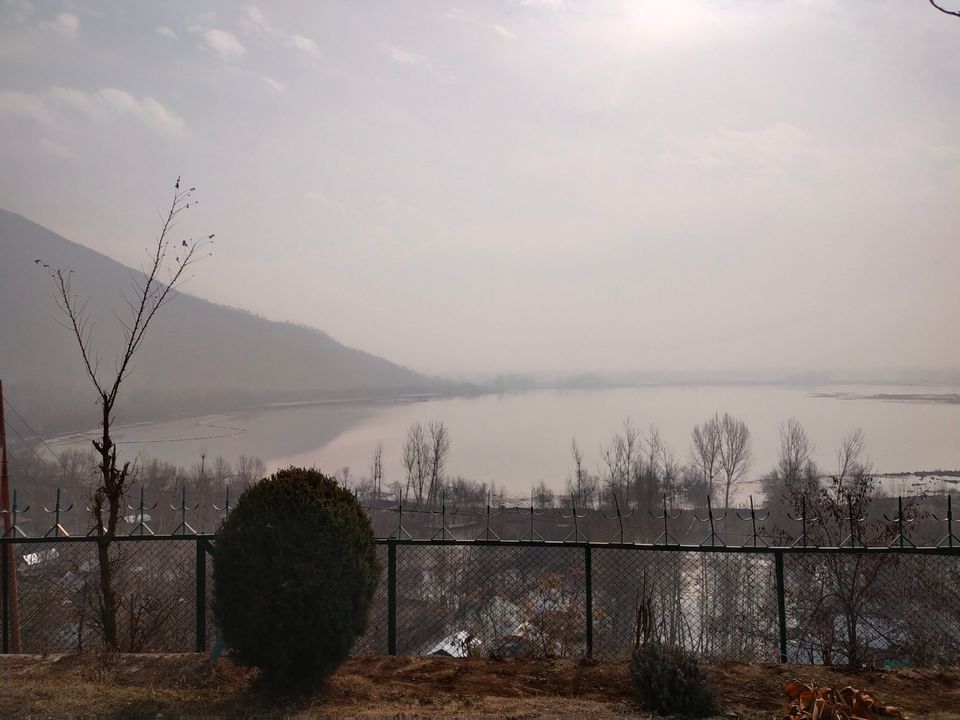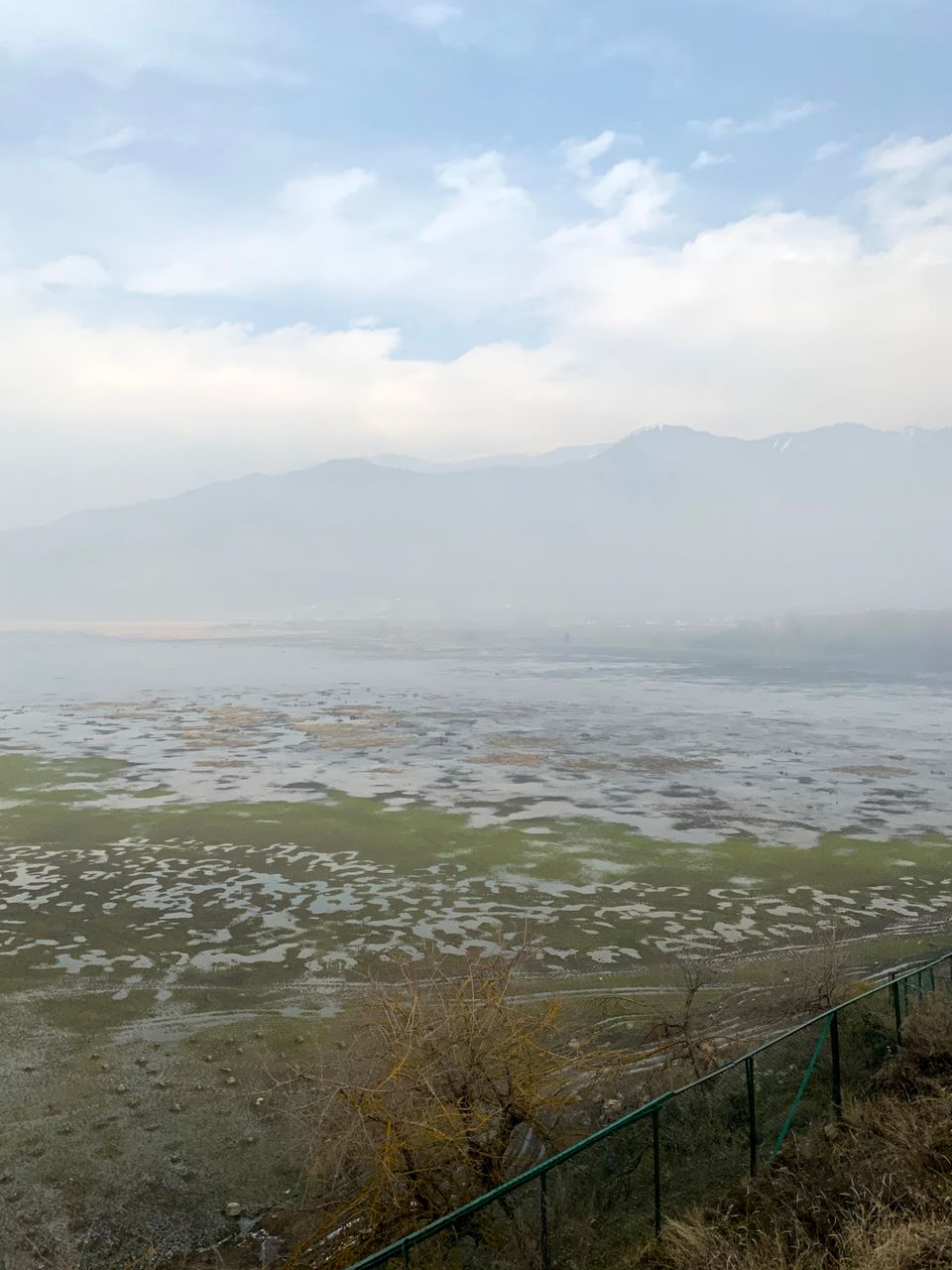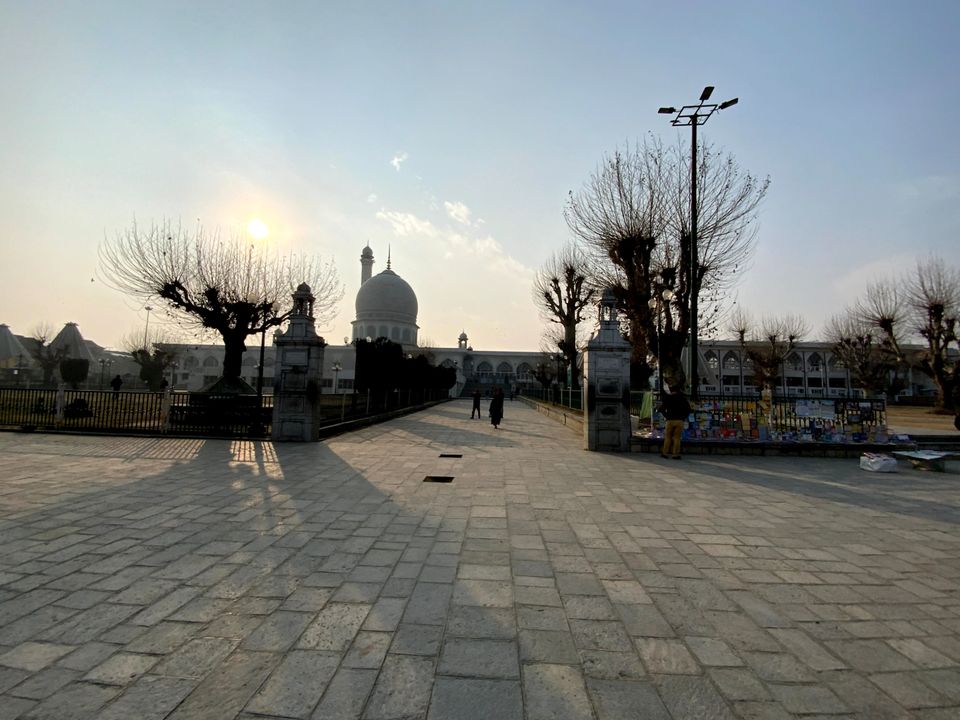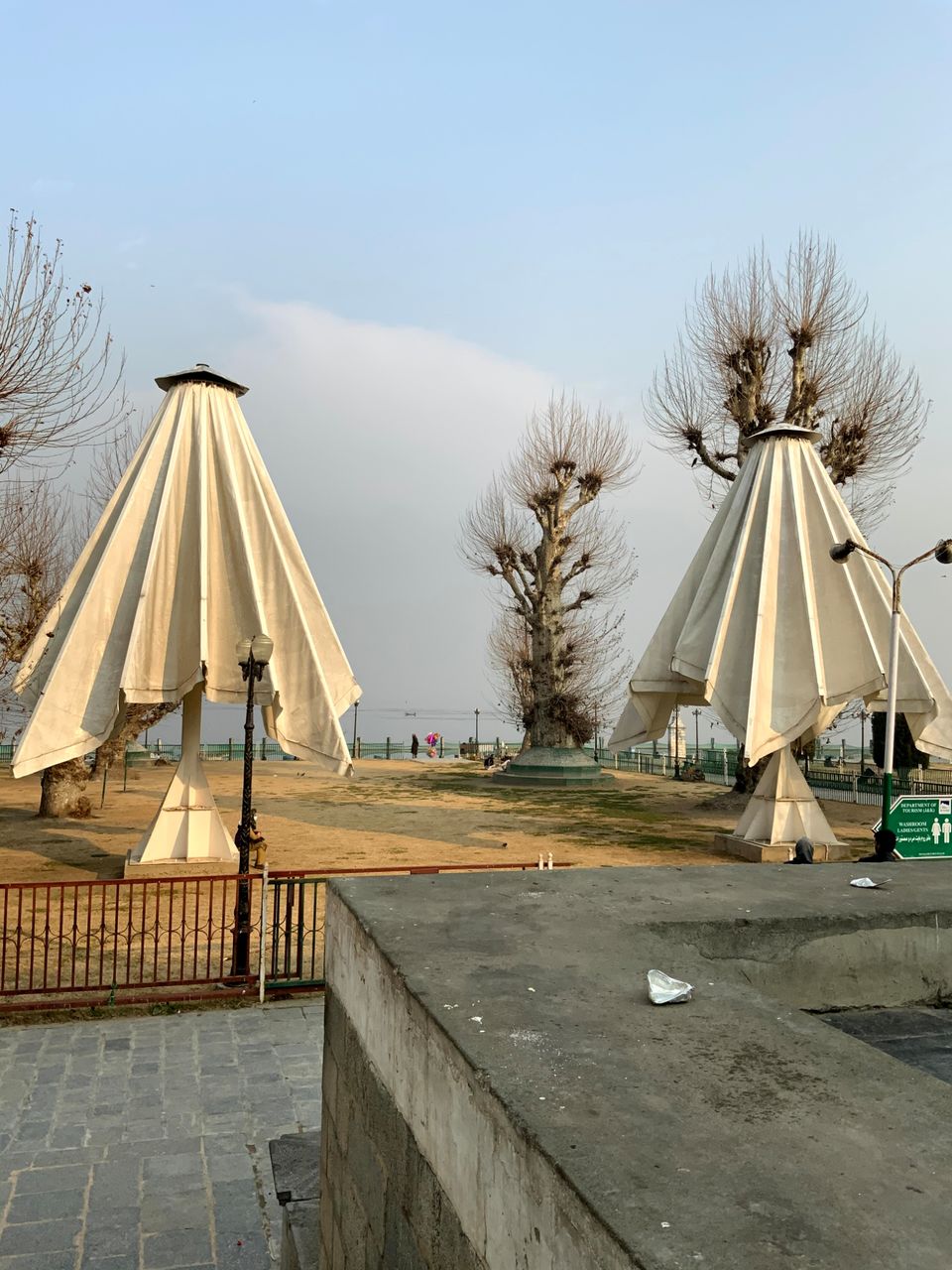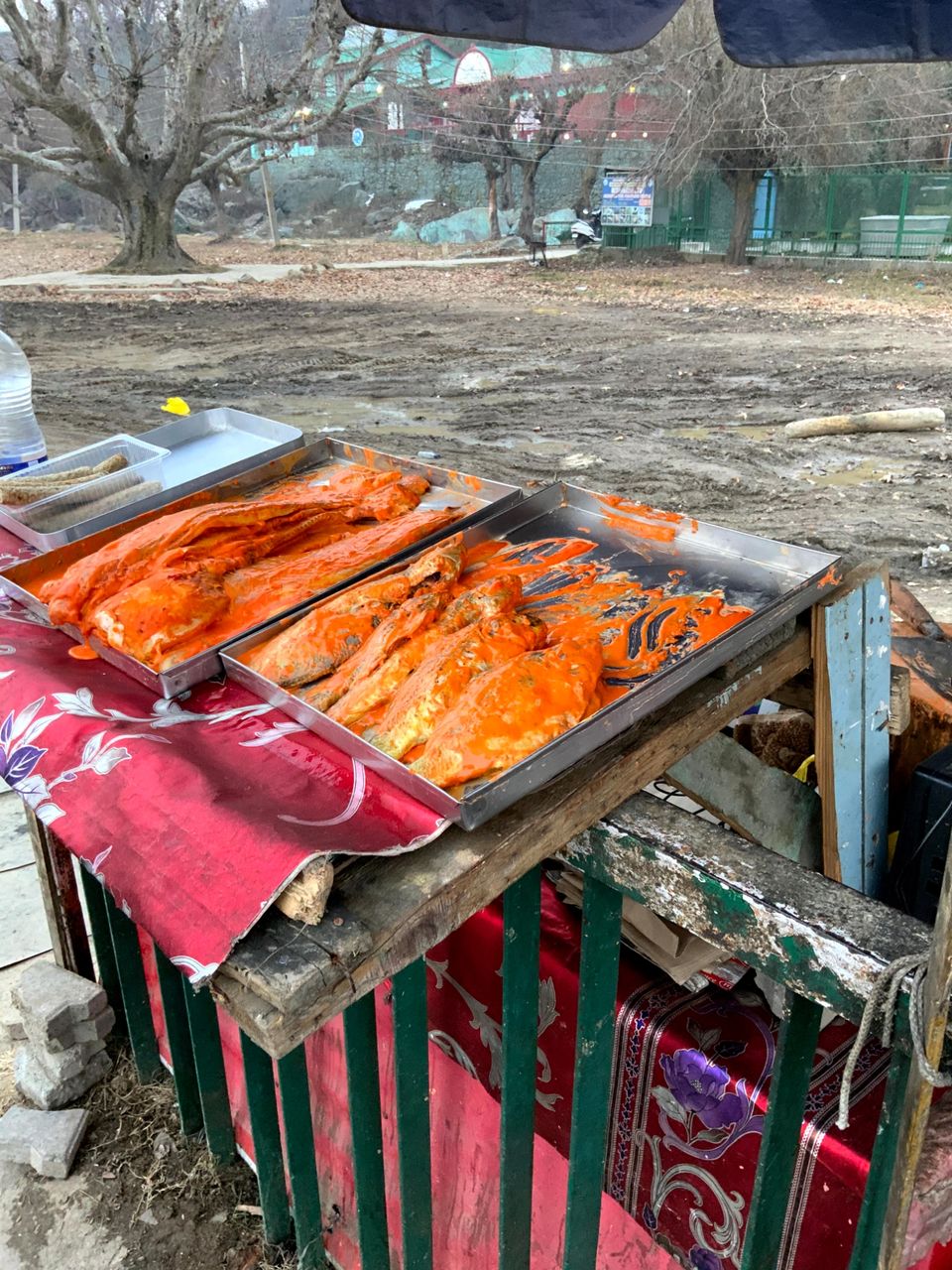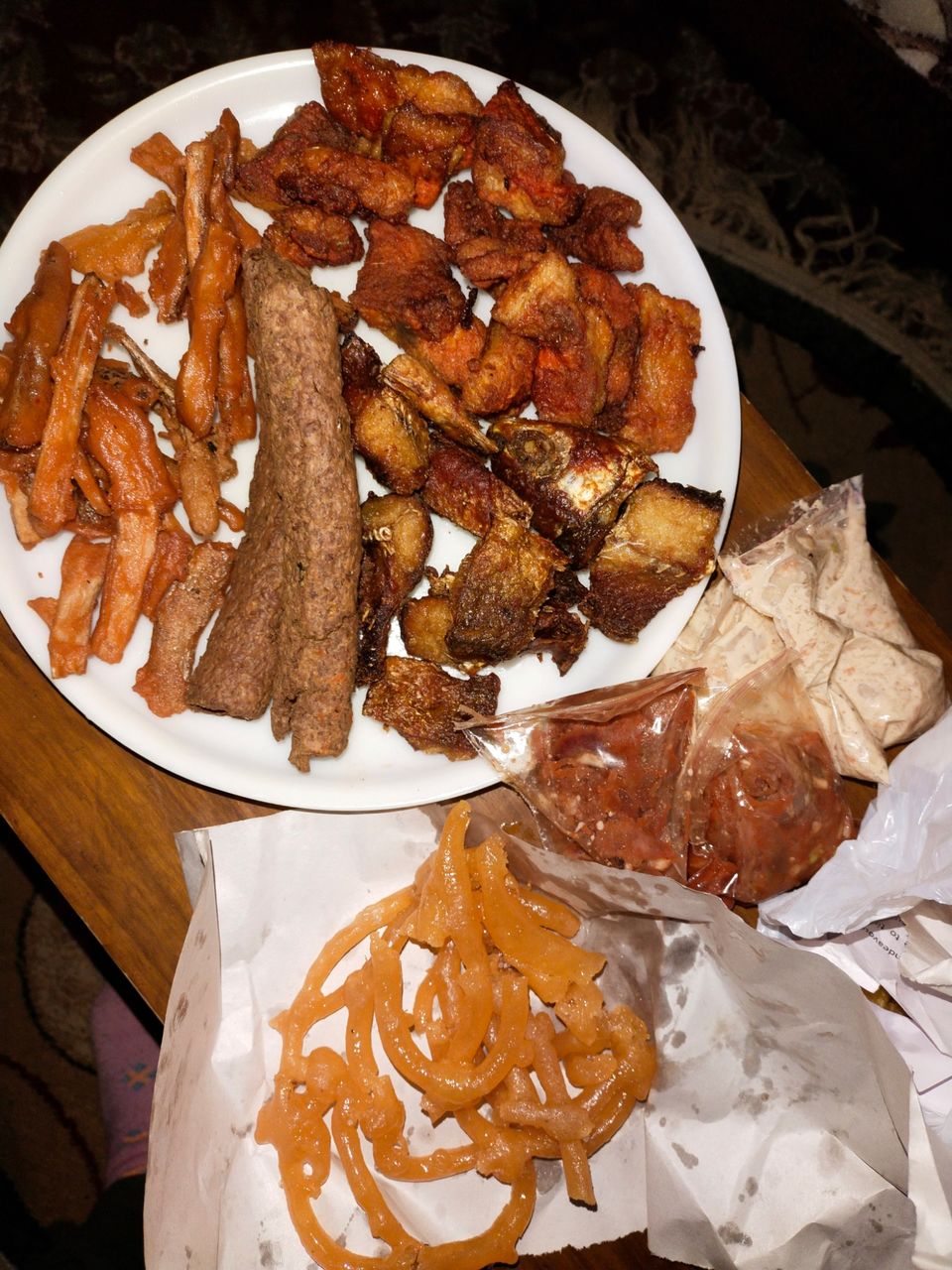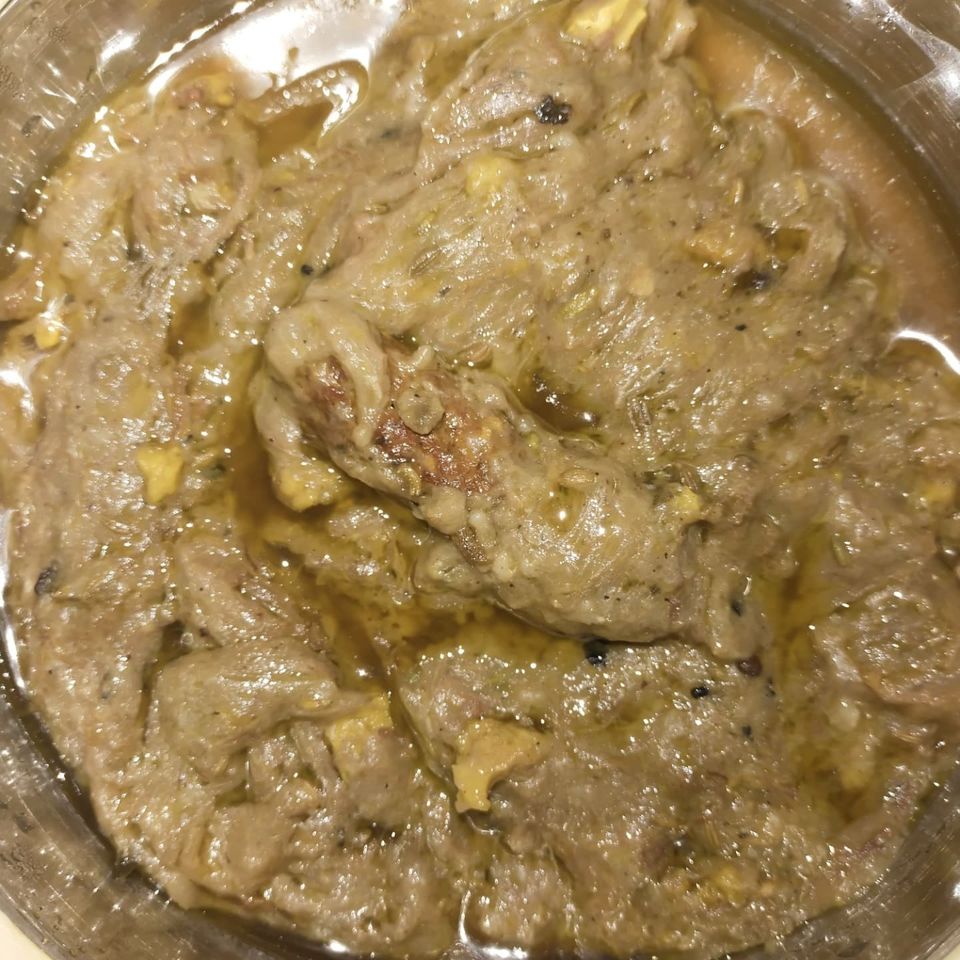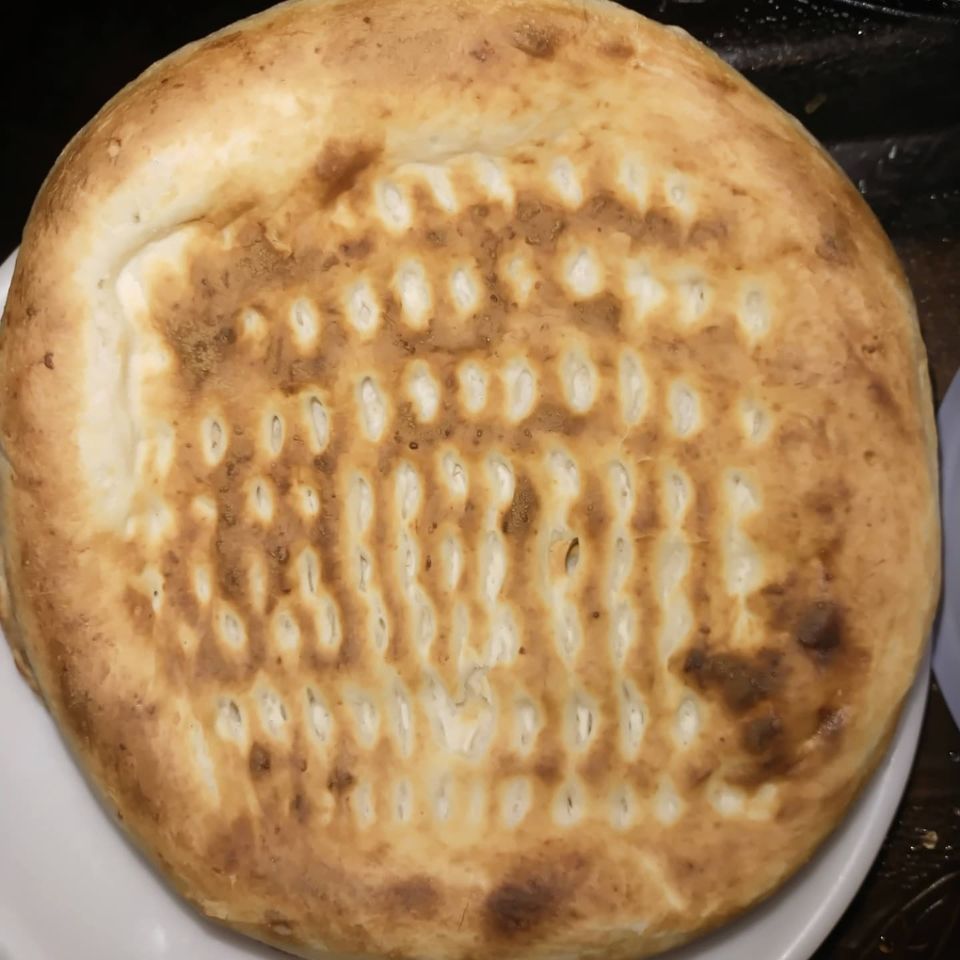 The next day I woke up early as it was last day and took some photography of the surroundings. It was chilled outside but I loved the chilled wind in my face. Then slowly slowly my time of departure came and I left the houseboat and went to airport. From there I arrived Kolkata at night approx 8PM and thus the endpoint of my journey came☺️.