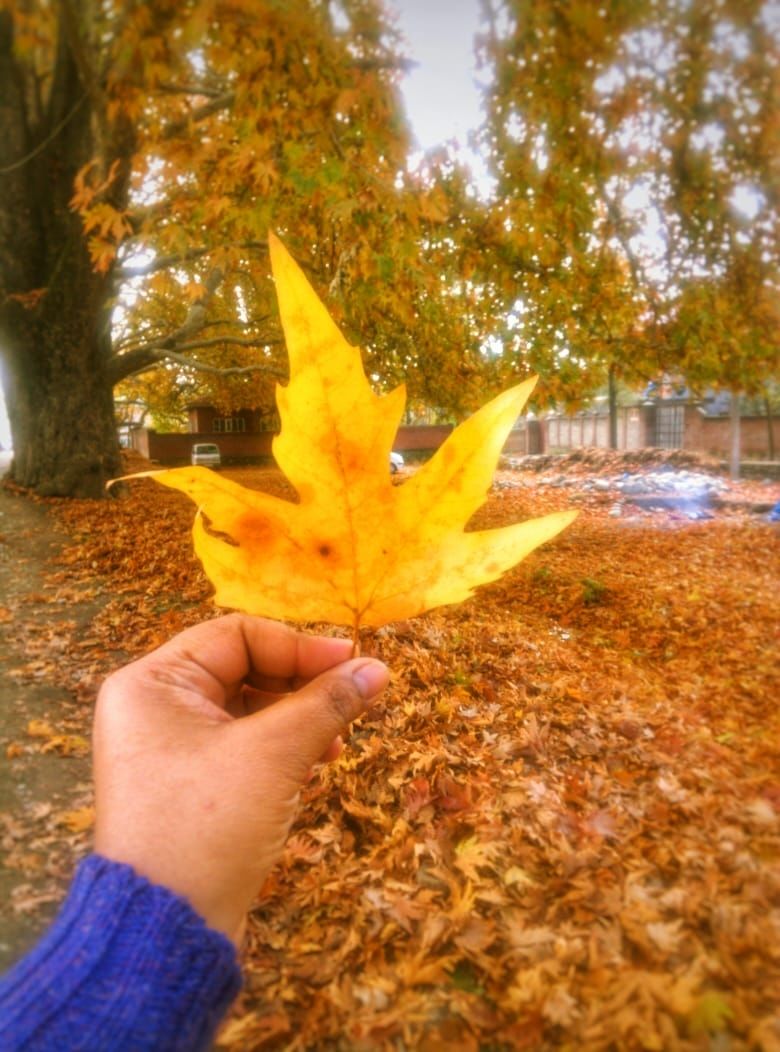 And this was my escape from Diwali and Delhi.
Now I think it was the best decision I have made lately.
I took a early morning flight so my day doesn't get wasted in traveling. So excited I was and also to see the local life by own eyes. I anyway do not believe all the things shown in media but my Parents were pretty worried and excited at the same time. They were giving a hell lot of advices about traveling solo to kashmir. Whoever I told about my trip was equally terrified and excited.
Tip 1- take a window seat while flying to srinagar for great Himalayan view.
We heard Captain announcing we have landed in Srinagar and it is 6°c outside, my inner child got really happy. And my first step outside plain and the thin air hit me like anything. For a minute, I started breathing heavily. After few minutes, it was like I am breathing in real oxygen. I decided not to take cab directly to hotel, instead I took a bus to TRC and then went to Old Srinagar. It was cost effective too, as cab charges were INR 980/- where as I spent only 300 and changed two cabs in between.
What else be better to have some local delicacy first thing in city. Went to Creme and had some amazingly tasty pastries and Mutton puff.
After strolling in old Srinagar lane, I left for my place to stay (Zostel, Srinagar). Reached there around 3 pm, had kahwa to start with. Host Suhail gave a showround of property and given my room. I chose to stay at hotel's lawn to soak in some sun. Went to Zostel's terrace, for a beautiful view.
It was going to be sunset, I walked down till Dal Lake and believe me I was mesmerized by colors the lake and sky had to offer. It was beautiful, felt like I have time travelled to Moughal era and everything seemed too perfect. I left when it was dark as people advise  not to roam around at night alone. I decided to go back to hostel, at hostel we celebrated a subtle diwali by sitting around bonfire and singing some songs.
Here Zostel helps us organize trip next day, We made a trip to Manasbal Lake and Kheer bhawani, Wullar lake with few hostellers.
Day ended with having Aloo Dum and Kashmiri pulao at Zostel cafe.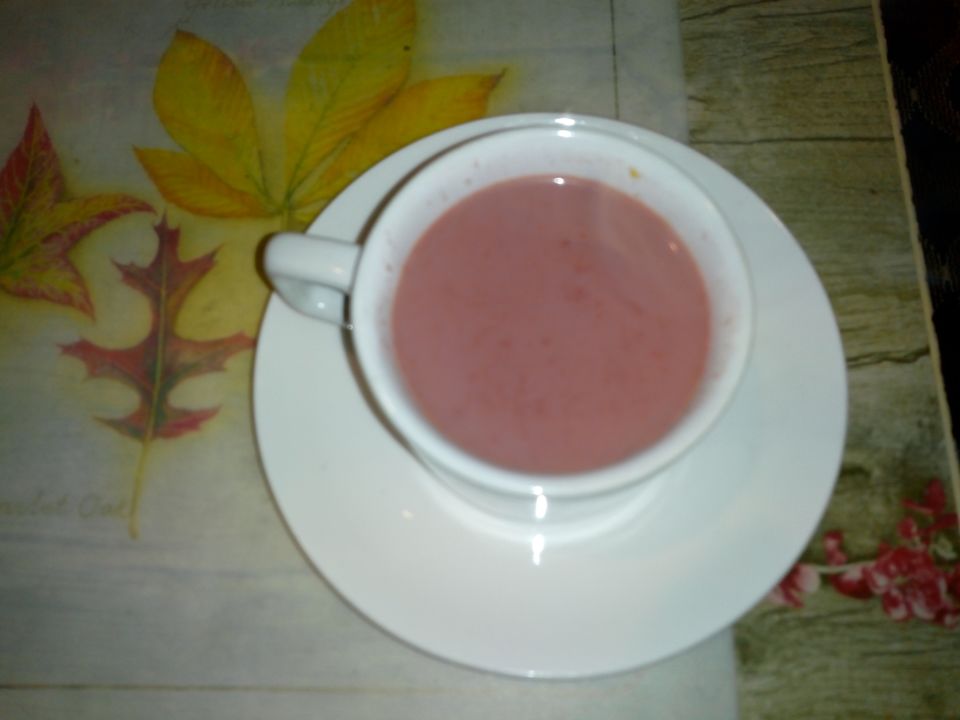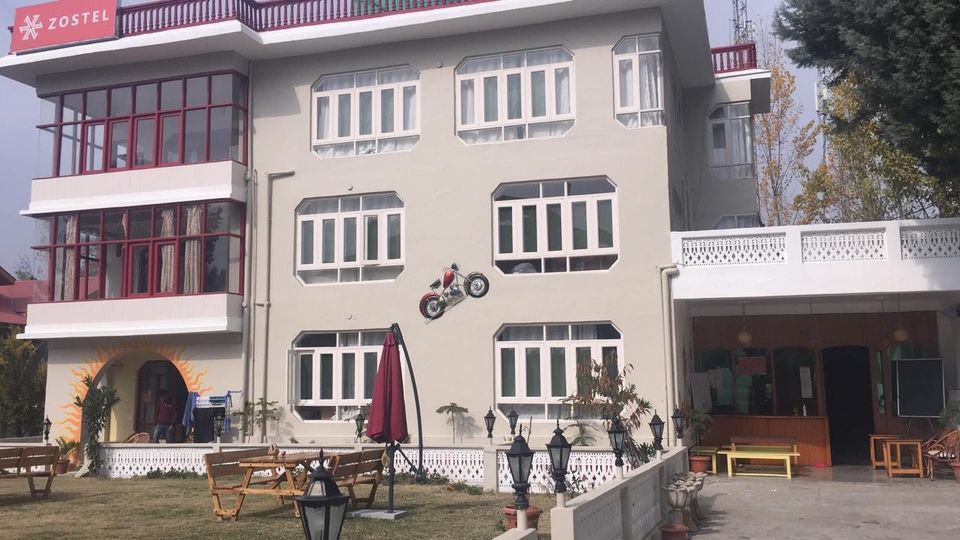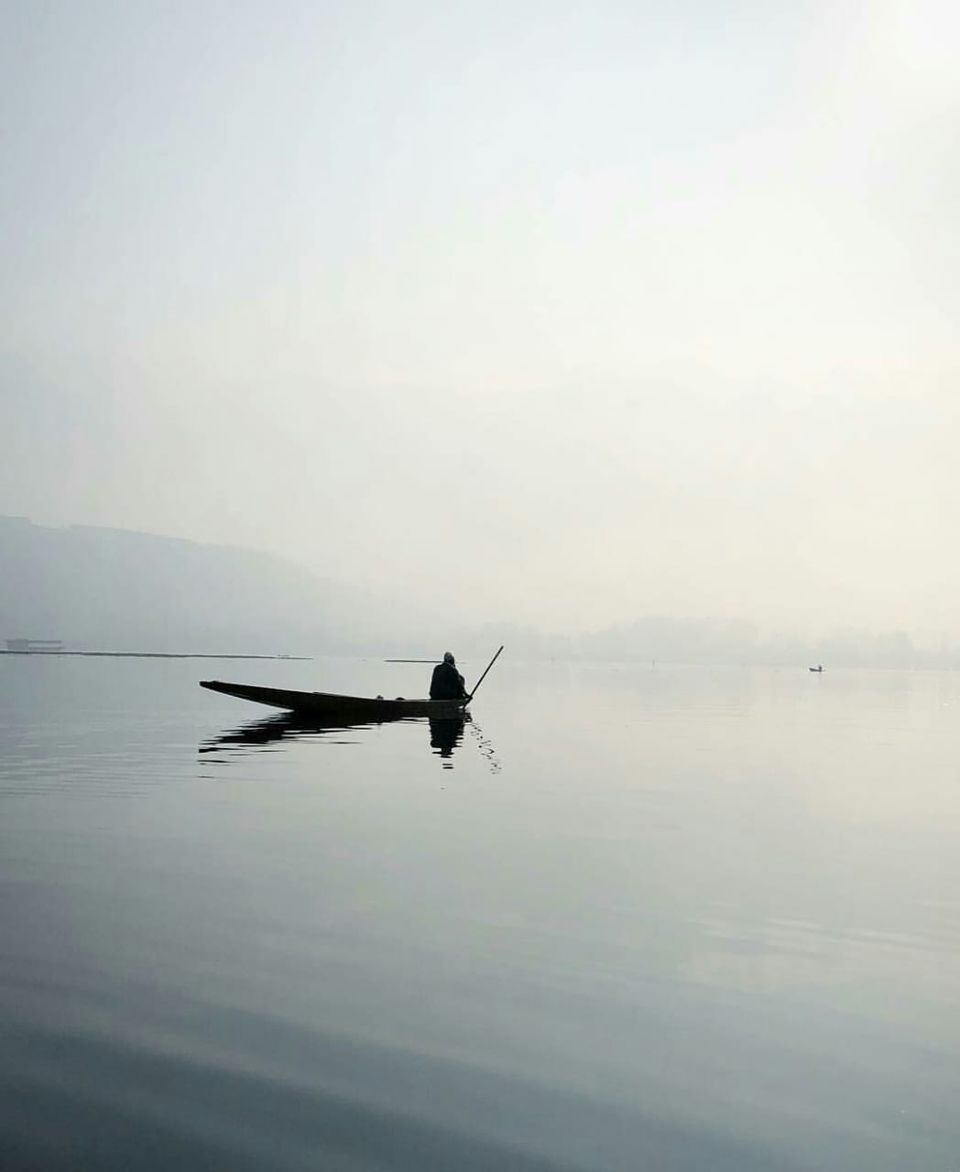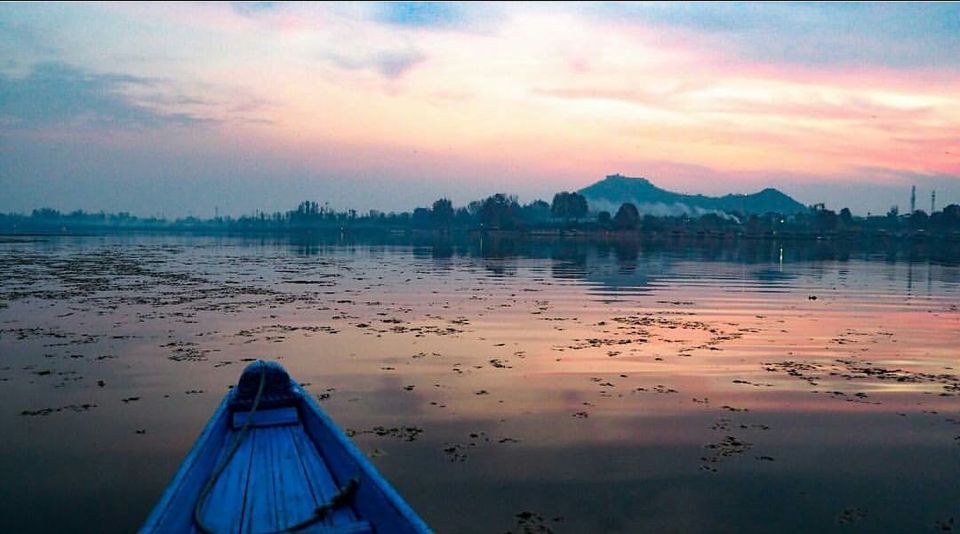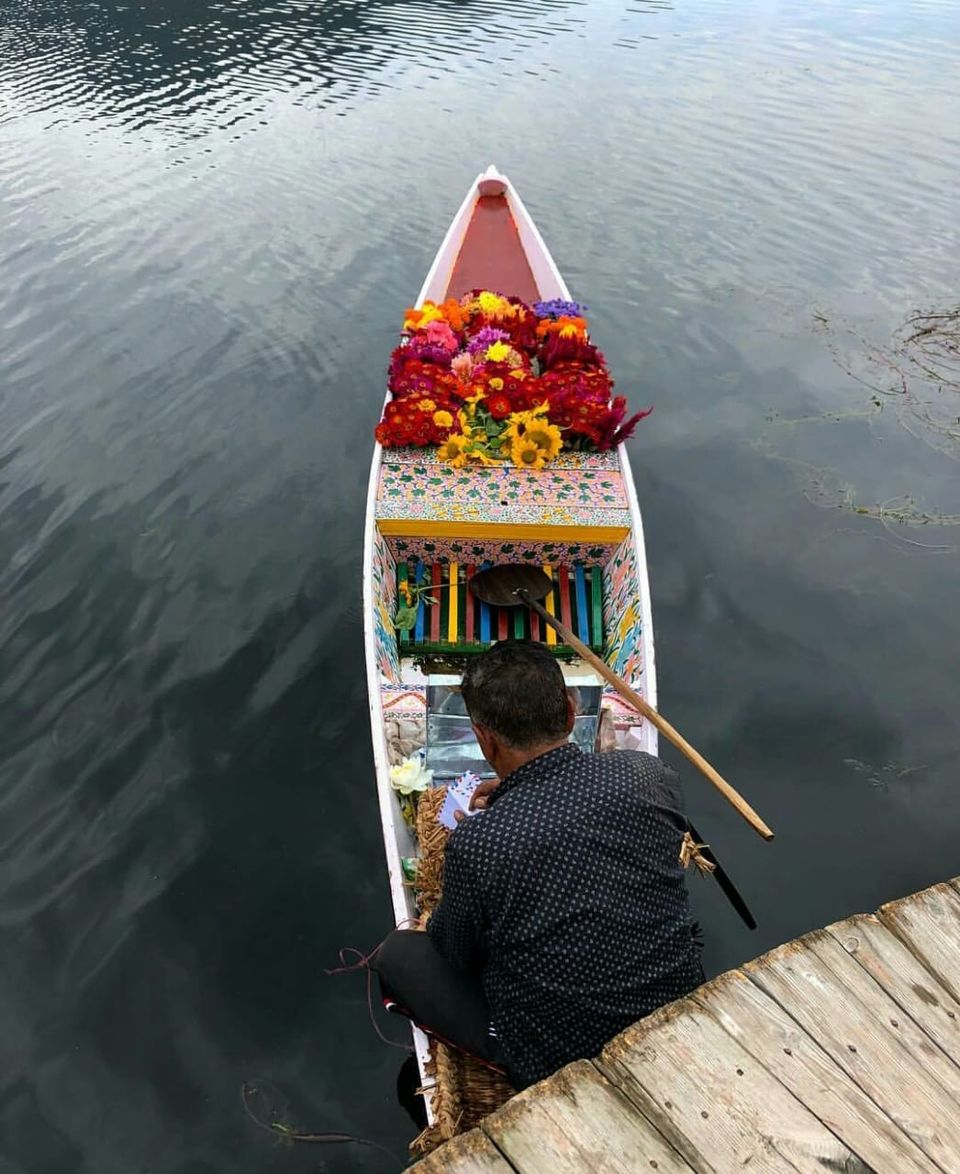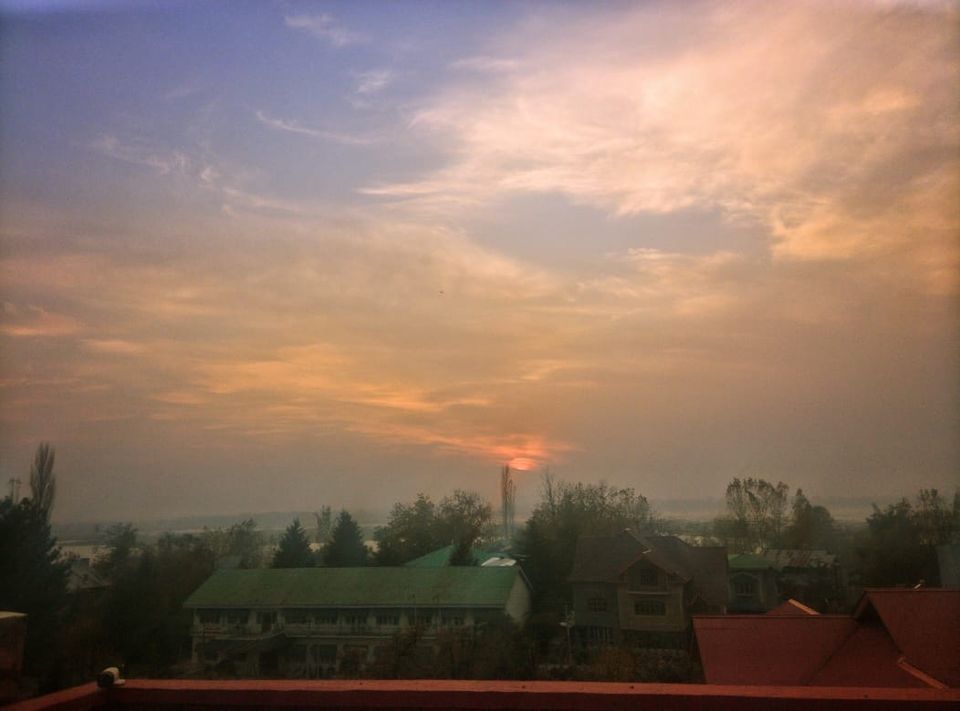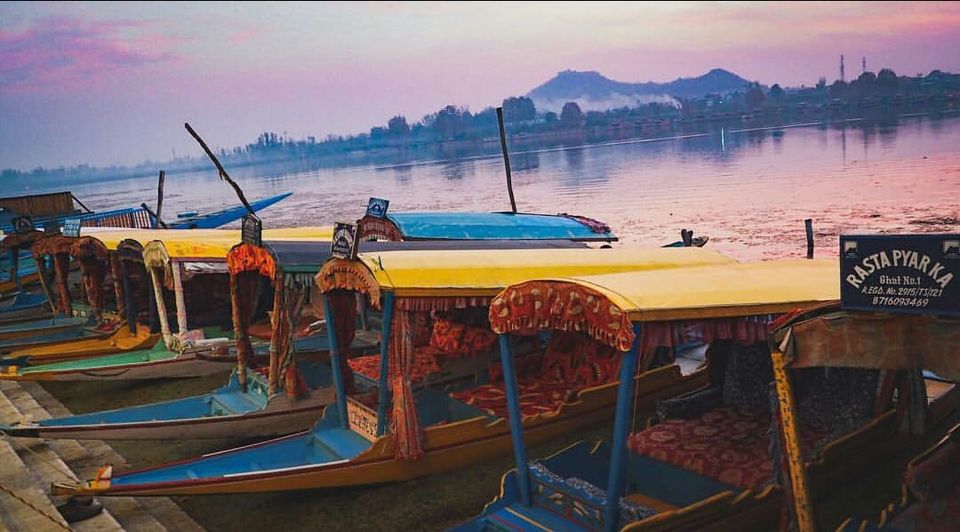 Day started at 9 as we left for Manasbal Lake, Wullar Lake, and kheer bhawani by paying only 500 each. We were 4 people in a car, However we couldn't go to Wullar Lake as there were some tension going on and driver advised us not to visit that place. First place we went to was Kheer bhawani temple, it is a sacred hindu temple amidst chinaar trees. Place was beautiful and Serene, not crowded at all. We were only 4 people inside the temple, we prayed and sat there for sometime just to soak us in that calmness and left for other place.
And then we left for Manasbal Lake, somehow I didn't like it much. Lake was dirty and small in comparison with Dal. There were Shikara, Jetscooter available for you to enjoy. I didn't go for any of these. I took a long walk around the lake, it was refreshing.
I had amazing barbeque mutton just outside the lake in just 30 bucks.
Day ended watching sunset by Dal lake.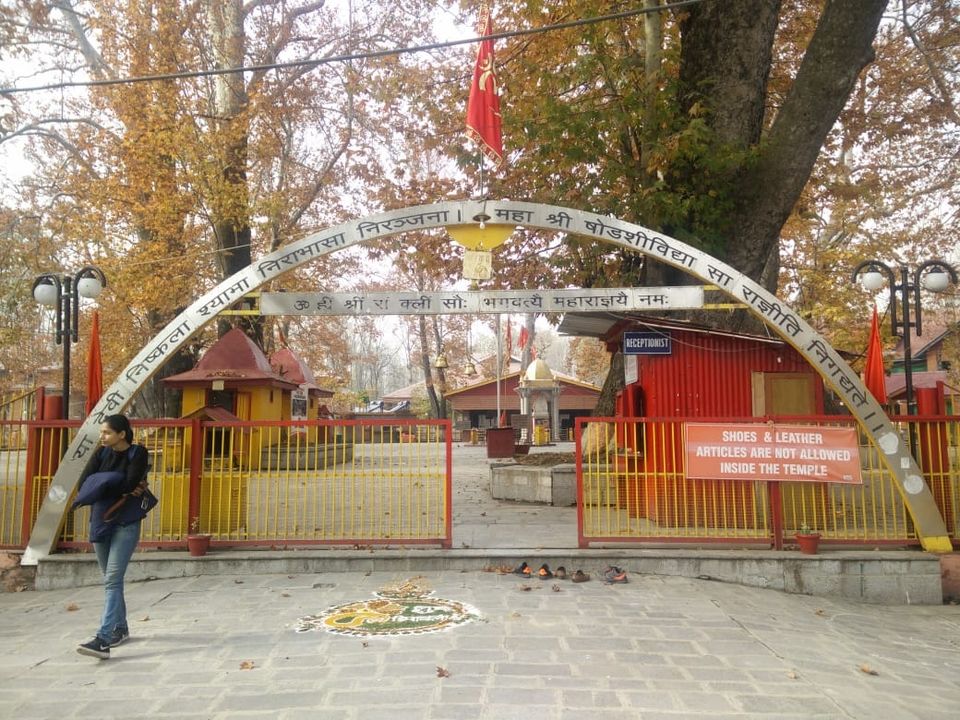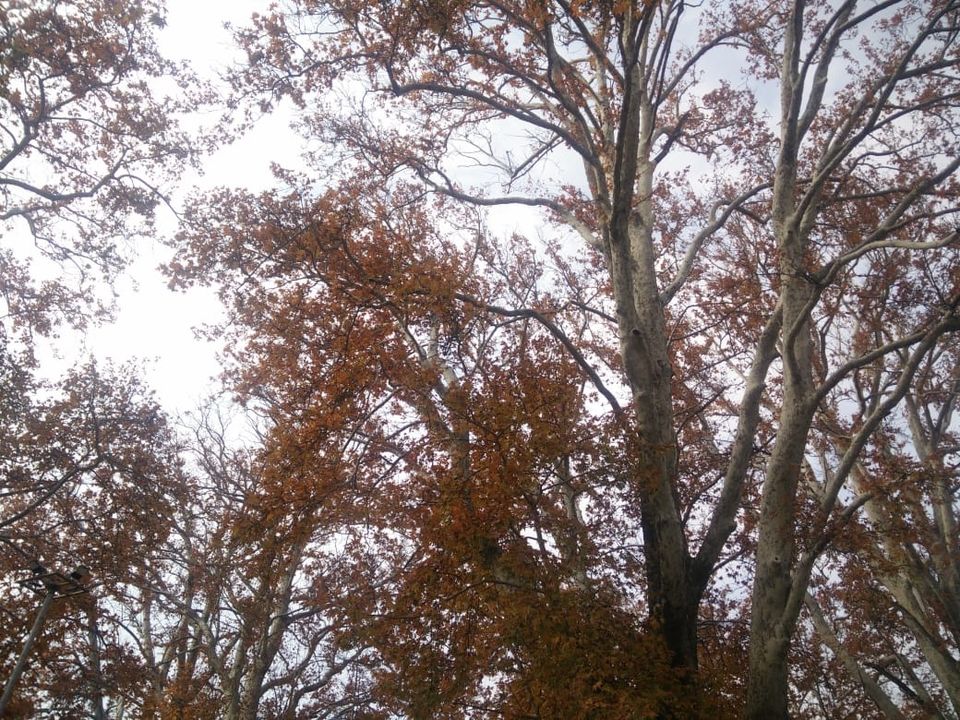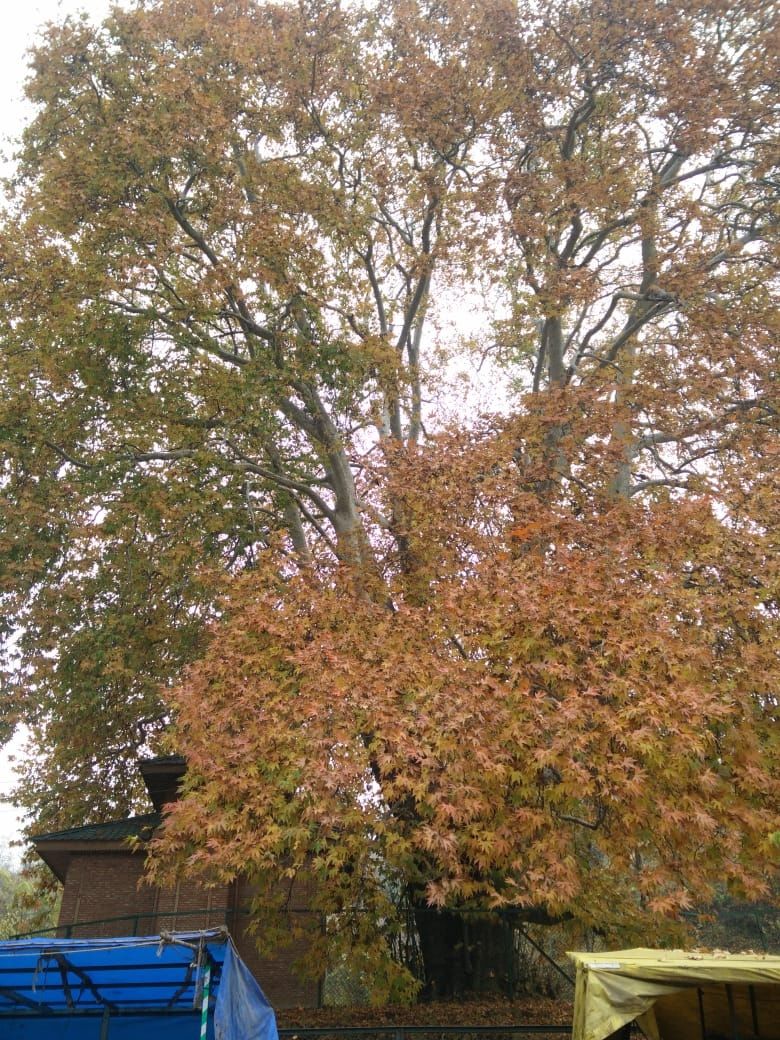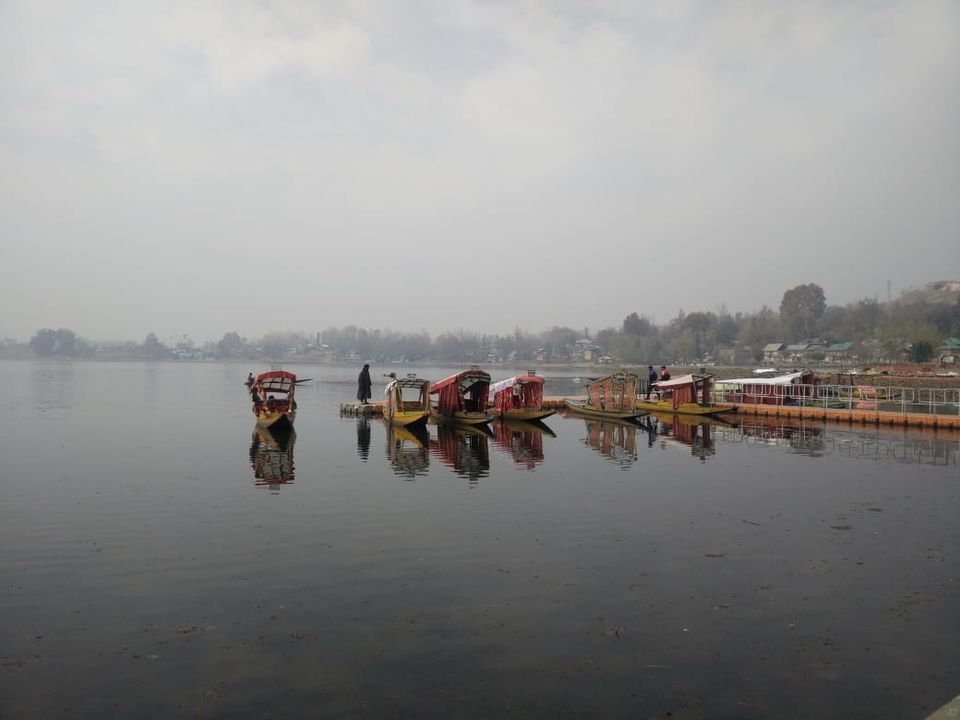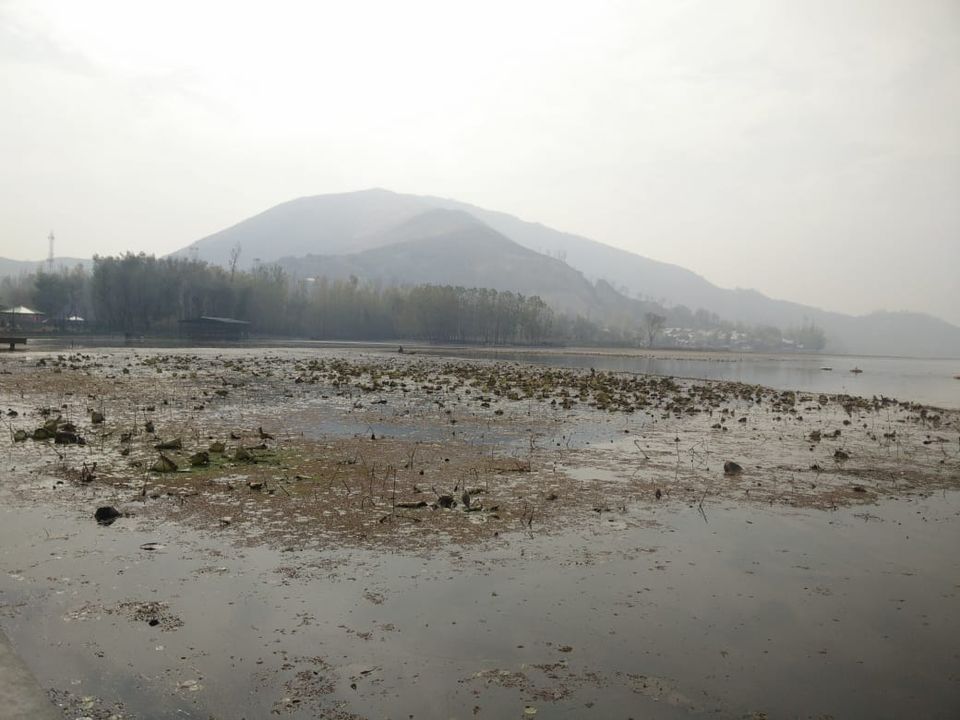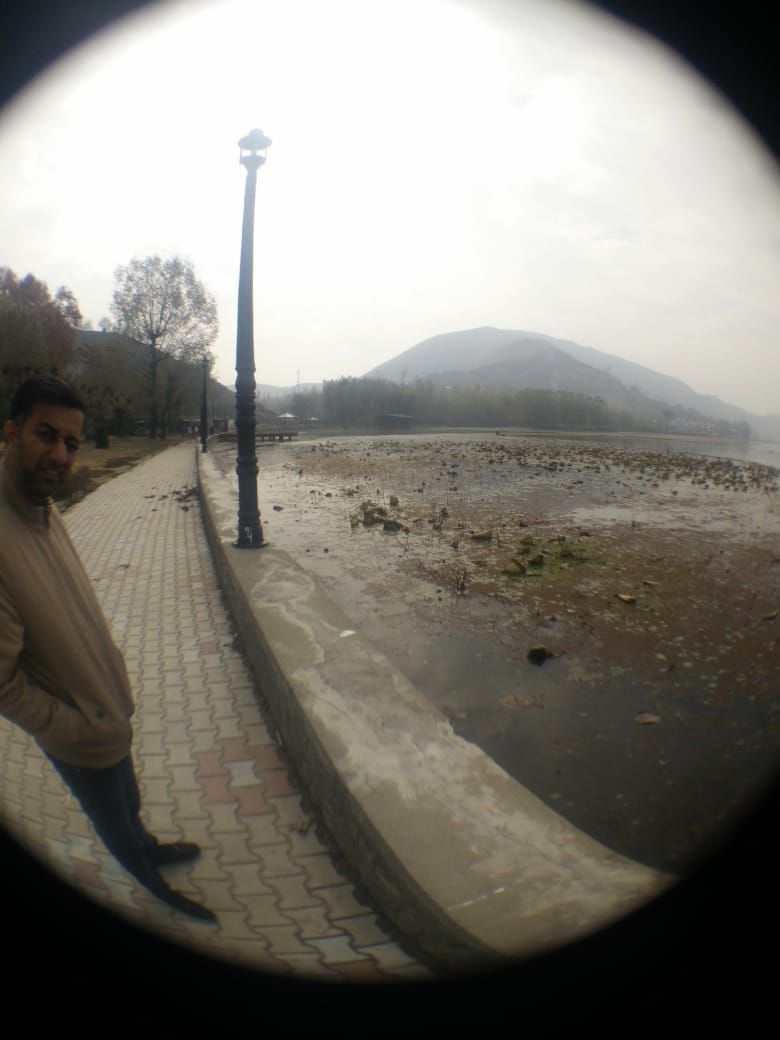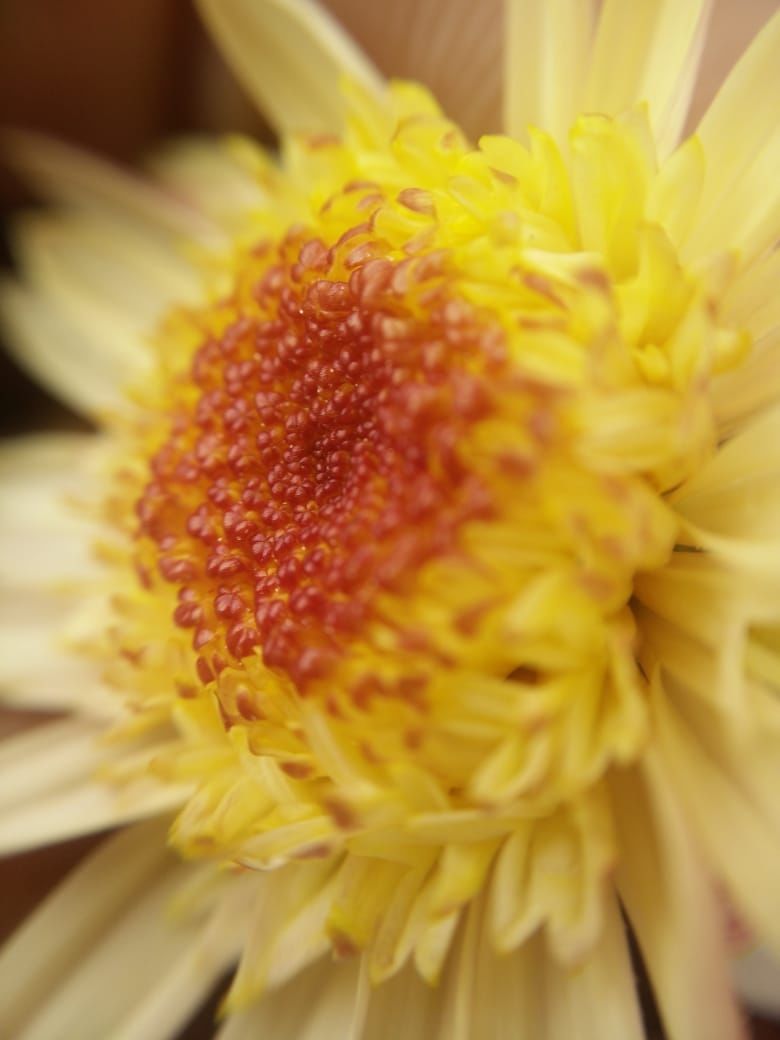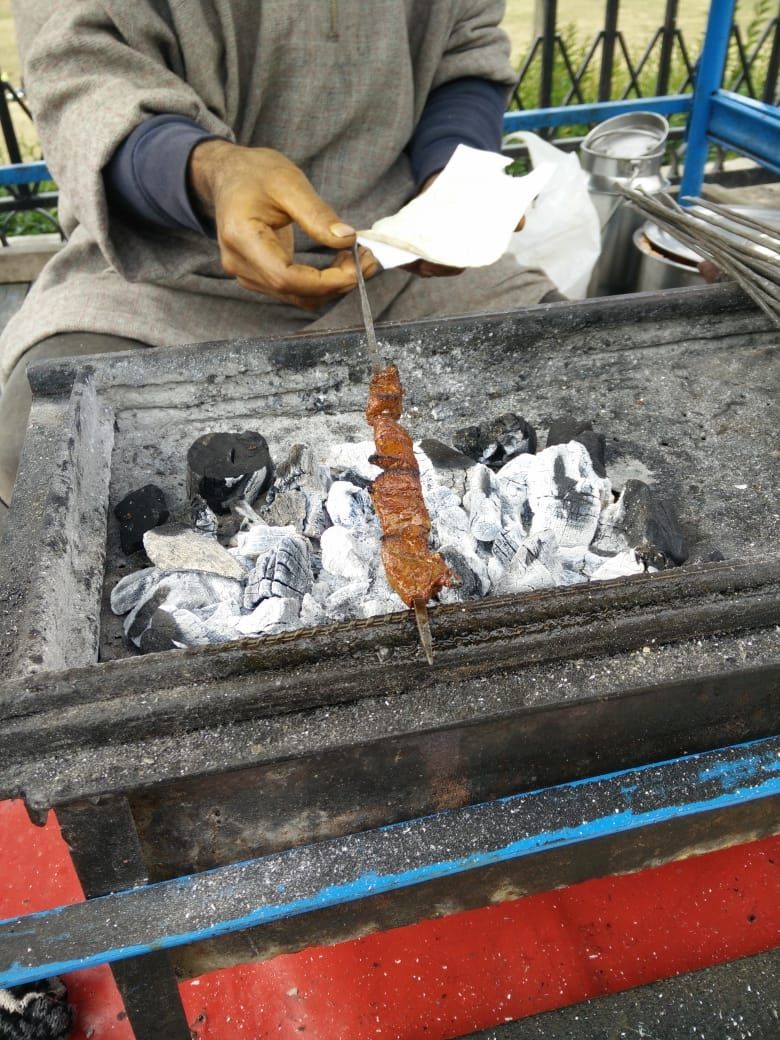 Day started early at 5, left to see Floating Market by 5:30. We reached just in time, and vegetable vendor started coming in. And few more shikaras with tourists sitting inside. We watched them trading vegetables, fruits, flowers from one boat to another. We had some fresh carrot, and damn it was so juicy and sweet. There was a wooden plank going towards a village located on bank of Dal lake. Walked down till than tiny village, I saw people doing their household chores, talked to a few to get insight of their life. They live a simple life yet leading very content life. One of the local family was having their routine morning Kahwa and called me to have it with them. Little kids of their kids got really excited when I shared my chocolate with them. On barter I got Saunth (kind of savoury bread) and homemade kahwa. Women of that family were cheerful and shy towards camera.
I had an amazing time at Floating market, didn't even feel sleepy that I woke up so early.
Came back to market only to pitched by an uncle to buy some flower seeds. He was so passionate about his job and was wondering how in world he has so much knowledge about each and every flower species. I had to buy some seeds from him, and gladly gave whatever he asked. I was so flattered by his selling skills (of that 70 year old) that I didn't even negotiate.
Witnessed a beautiful sunrise from there and came back to hostel by 9. We had some breakfast and left for city tour. Covered most of the gardens, and old Srinagar lanes, had dinner at Ahdoos (quite famous being the first fine dining restaurant in city and it is 100 year old) apparently they are very famous among locals and tourists however I did not like their services or food. Food was too salty for my taste, however next day I had tried wazwan, and trust me this place should only be known for their wazwan. If I would have known it earlier, never would have wasted money on buying those snacks the other day.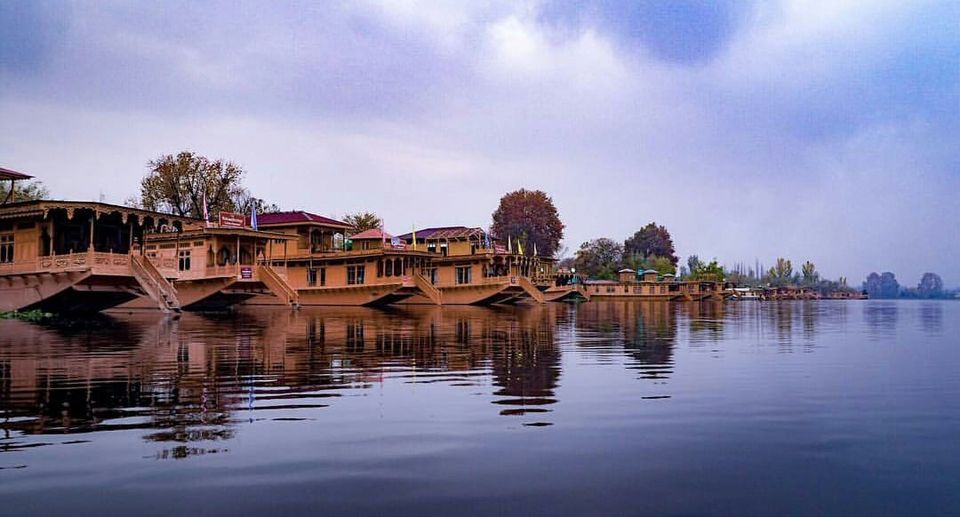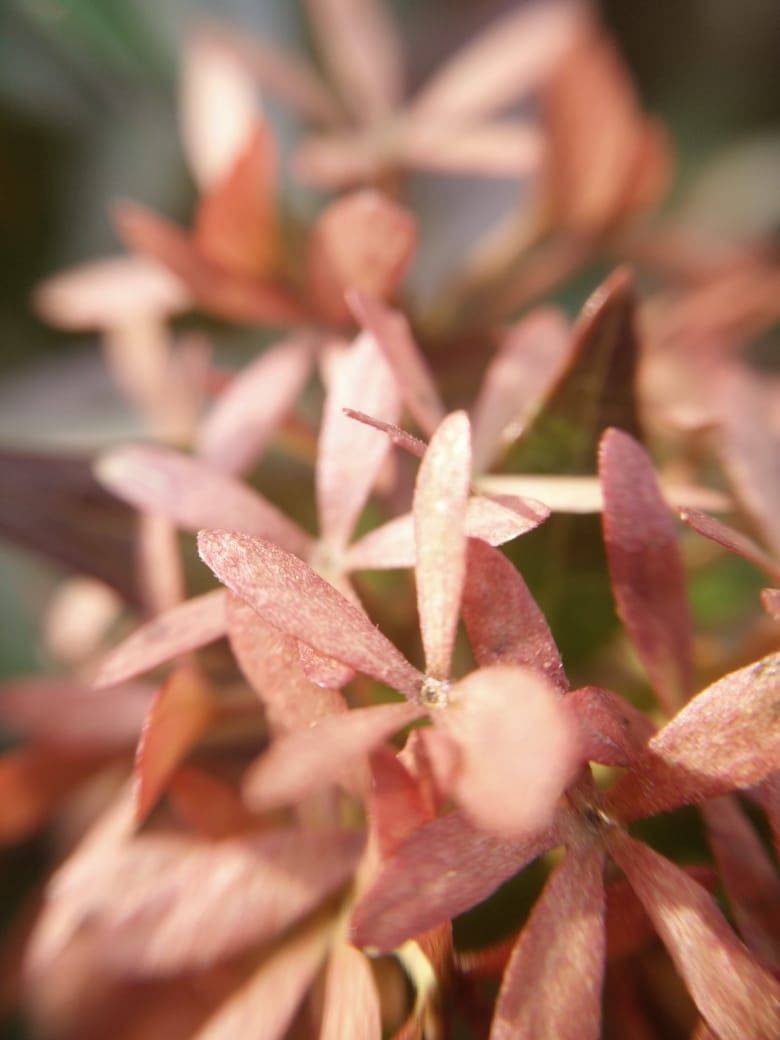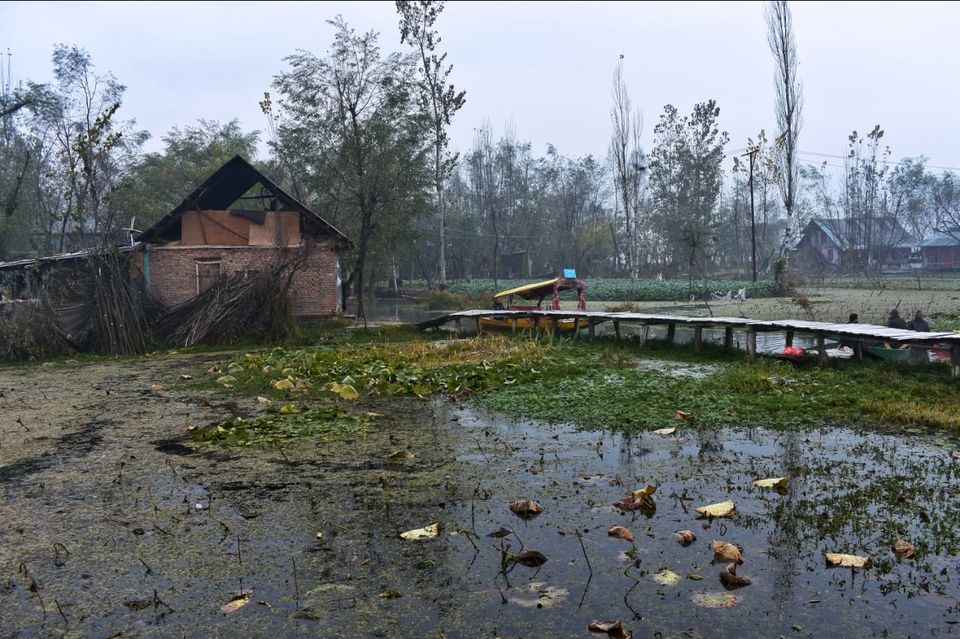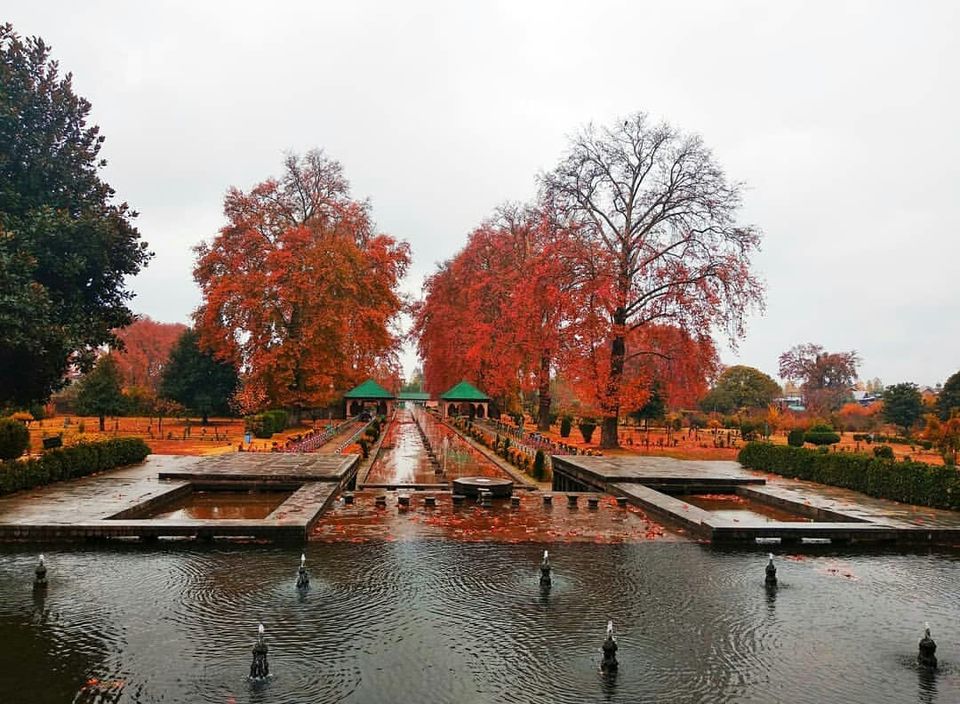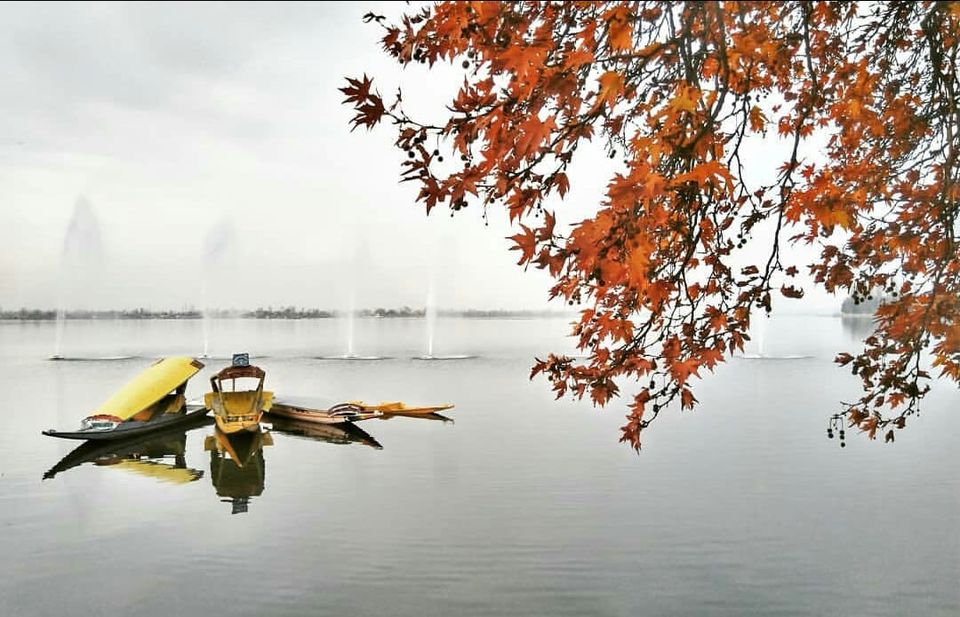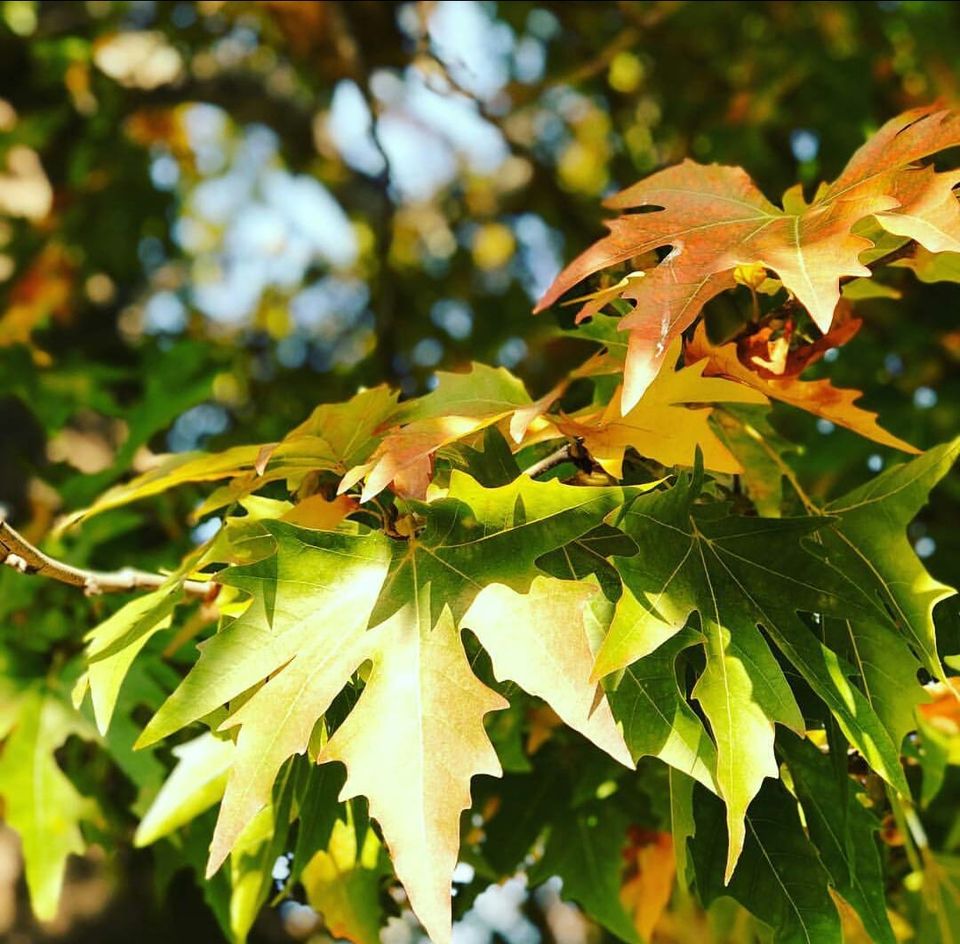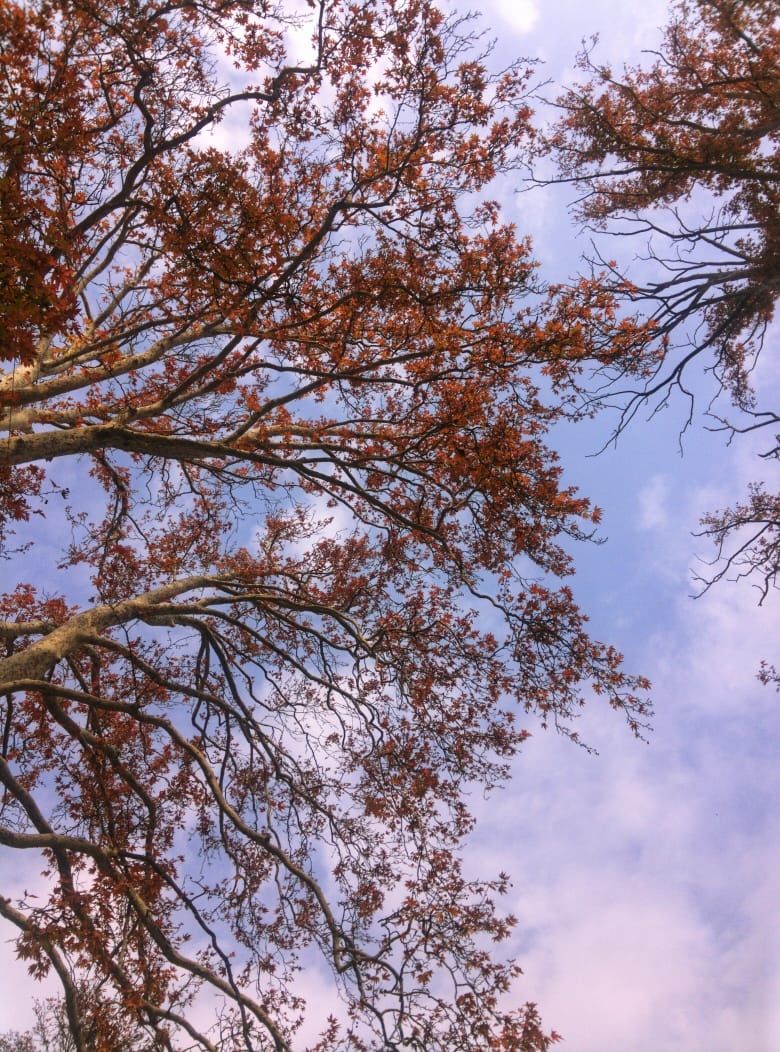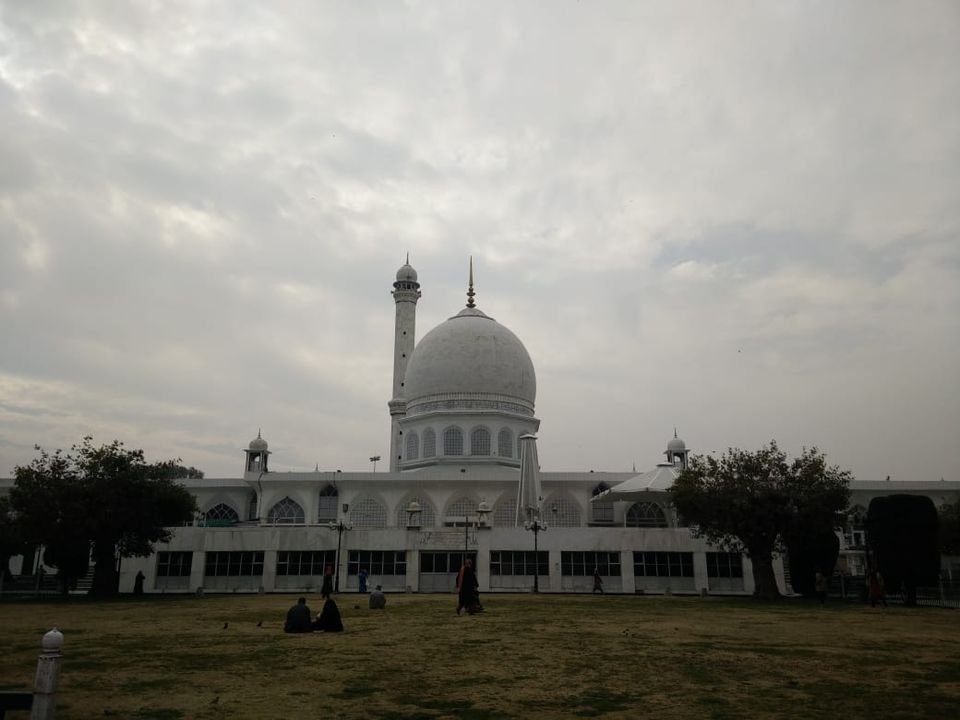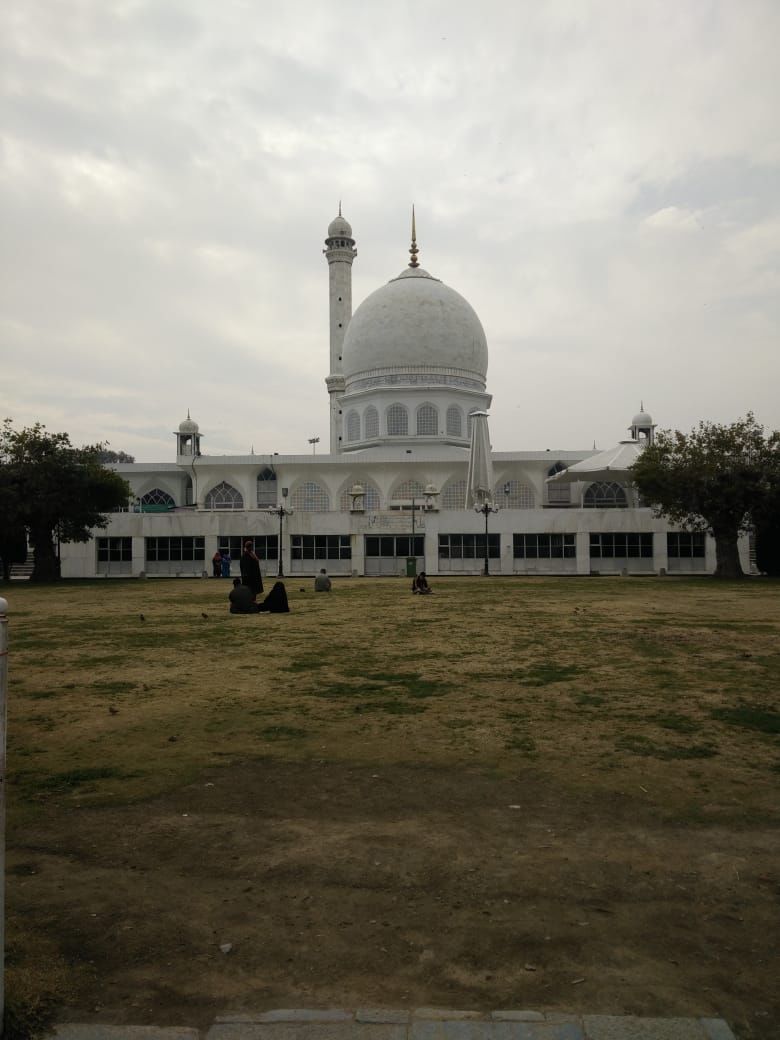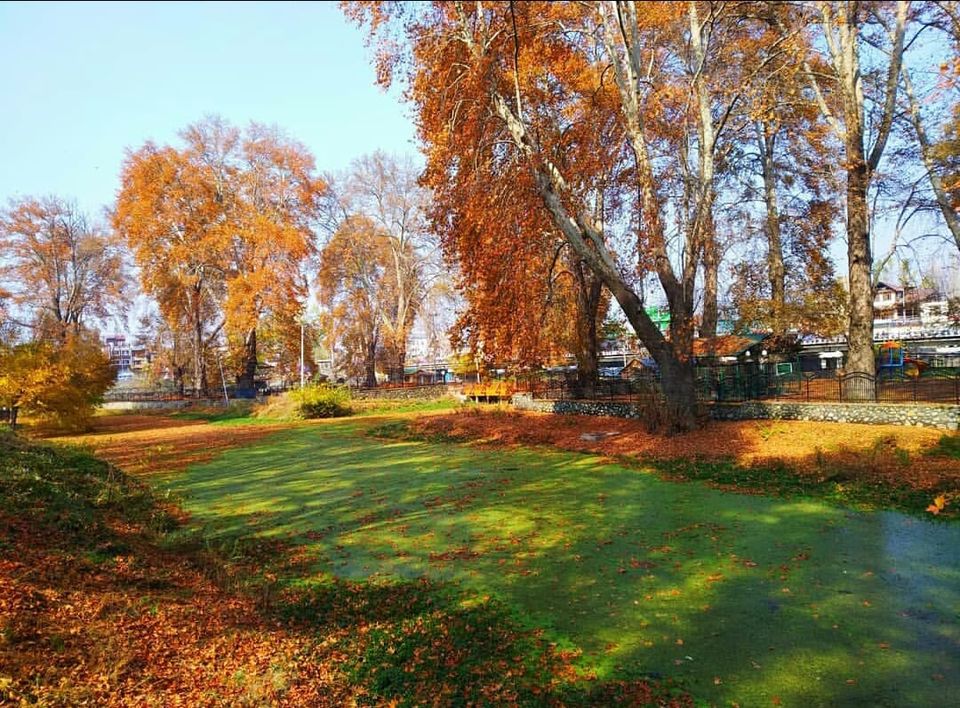 It was Winter heaven for us. Snowy town.
My friends have arrived and we decided to visit Sonamarg today, left our hostel at 10, in 2.5 hours we were in Sonamarg negotiating with local guides. Our cab has left us at a point, from there on they were allowed to take travellers inside Sonamarg. We had to take either a horse, or a car for local sightseeing. A horse was costing 700 per person and 6 seater car was charging 2500 per car. We were 5 people, dutched and settled for a car. The cab driver got me a boot as I was wearing  sport shoes, they would have spoiled in snow. He took us to village, there were three points to be visited. First one was frozen river with Trout fishes in it. We could only see tourists flocking there rather than fishes. There were kids insisting everyone for sledging, for which they were charging 500 for 10 minutes. We didn't go for it, rather we enjoyed playing in snow with local kids. There was zero bridge known to be always in shed, apparently sunrays never reaches to that bridge. Our driver informed that sightseeing is over and this was all to offer. We came with disappointed faces only lit up our mood by driver's father. He invited us all to his home, made kahwa and butter cookies, we played with grand son and heard his stories from young army days.
On the way we saw a beautiful lake where we stayed for more than hours. We were 5 friends, still each one of us was lost in our own thoughts. That lake was surrounded by hills and sun rays were playing reflection game.
And now our Sonamarg trip was complete, we were feeling content with our life. It was full silent on car back to srinagar.
Back in Srinagar we went to Creme, pastry shop by Ahdoos to have some delicious cookies and cakes.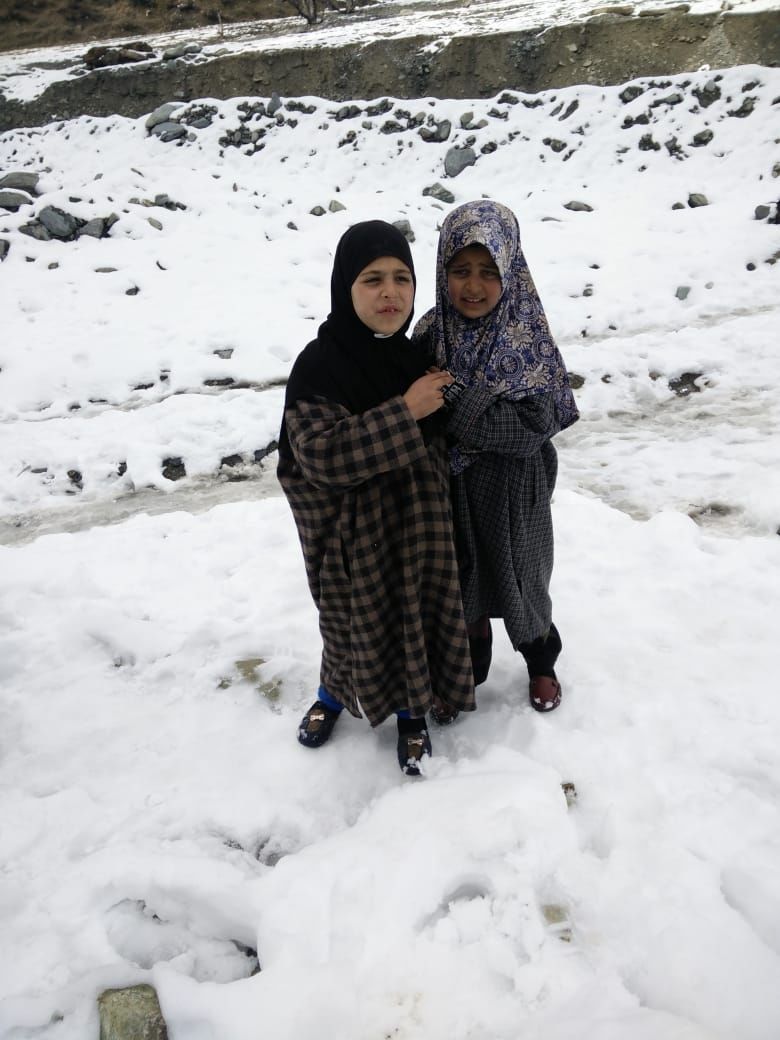 We wanted to see the real kashmir other than touristy Gulmarg or Pahalgam. We chose to visit Doodh Patri, an offbeat place located in 3 hour range. We left our hostel at 9 and reached Doodh Patri at around 12. We would have reached earlier but we had taken lot of halts to click pictures and have tea. We really enjoyed our road trip, our driver being DJ played some really cool tracks. What a beautiful sight it was! It was all white where ever we saw. It was empty, very few people come to this place I wonder why. Such an amazing place it is. We became kids when we saw lot of snow. We played, roll down in snow, made snow man. We walked in snow by putting our legs 2 ft. Inside snow. Anyone could guess our happiness by our faces. We got tired after playing in snow for an hour and drenched in snow. We thought of trekking till nexg attraction, it was 3-4 km away from doodhpatri. We came to a point, we were tired as hell, it was getting colder minute by minute. We saw some civilization, and horses. Locals were so nice to make us sit near bonfire and quickly arranged some kahwa and walnuts to restore our energy. Oh Man, I saw a handsome man so handsome who was killing with his looks. He definitely deserves to be on Ramp, he will make such a good model.
Anyway, then we hired horses to take us to shaliganga. It was such a mesmerizing place that we even forgot to take pictures. We took a horse ride of 2 hours in just 200 bucks per horse. Later on, I gave some more money to feed Toofan, Raju and Badal (these were names of horses). Because tourists do not come down to that place, people are quitting their business and moving towards cities to find a job for their livelihood.
In my opinion, this place deserves to be on everyone's list.
We came back after sunset, day ended at Creme having some coffee, and cakes.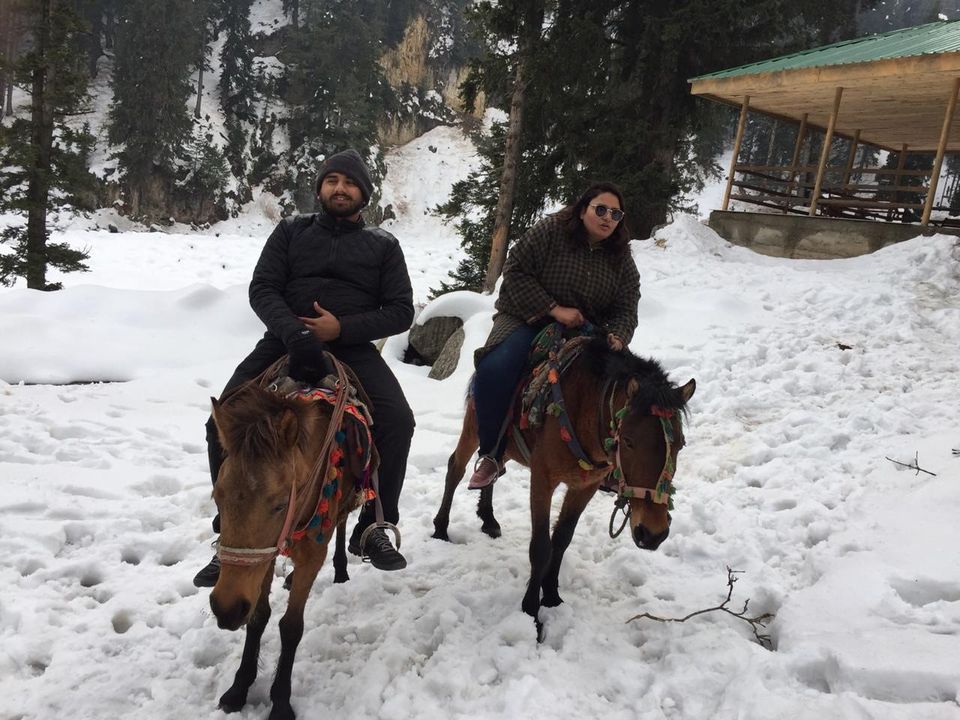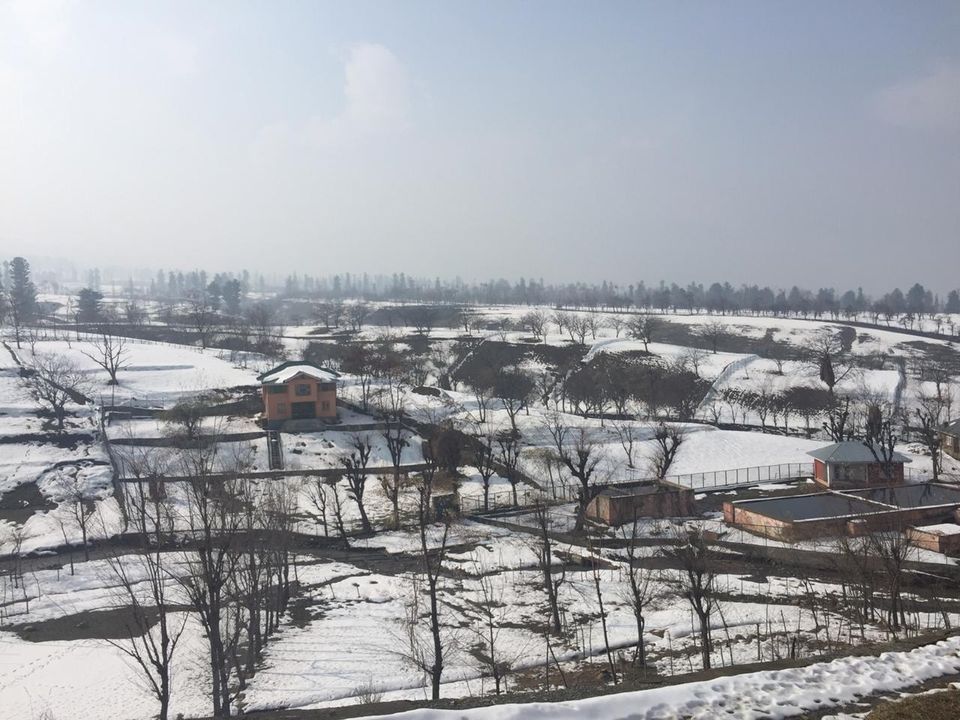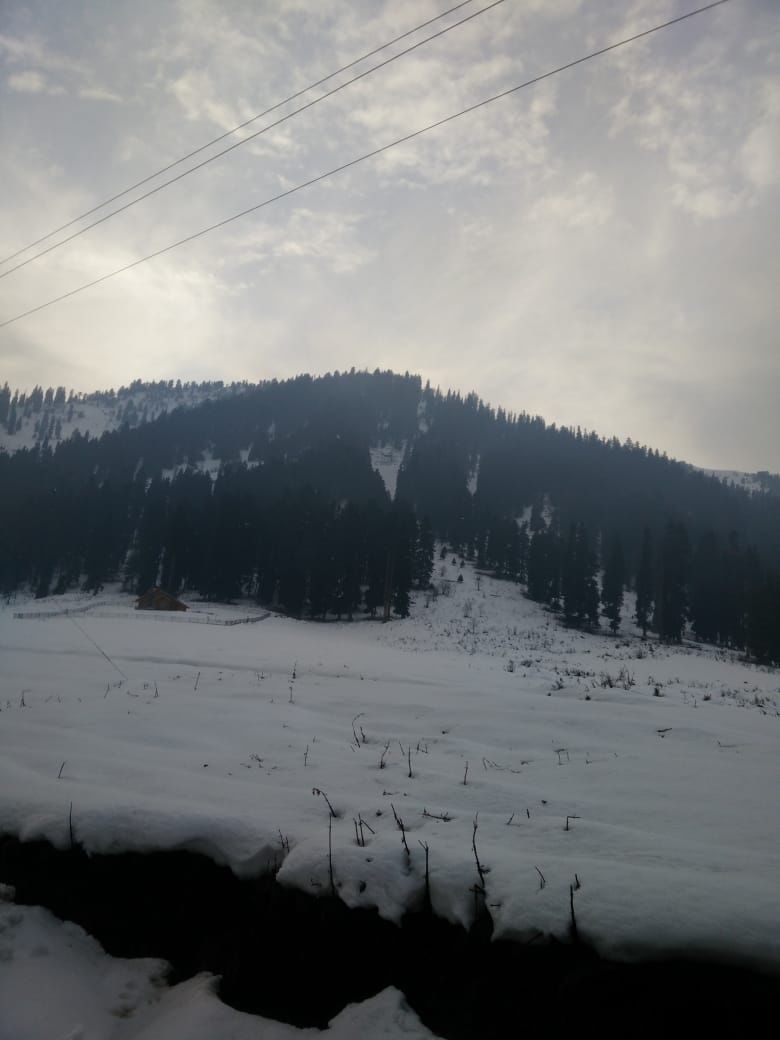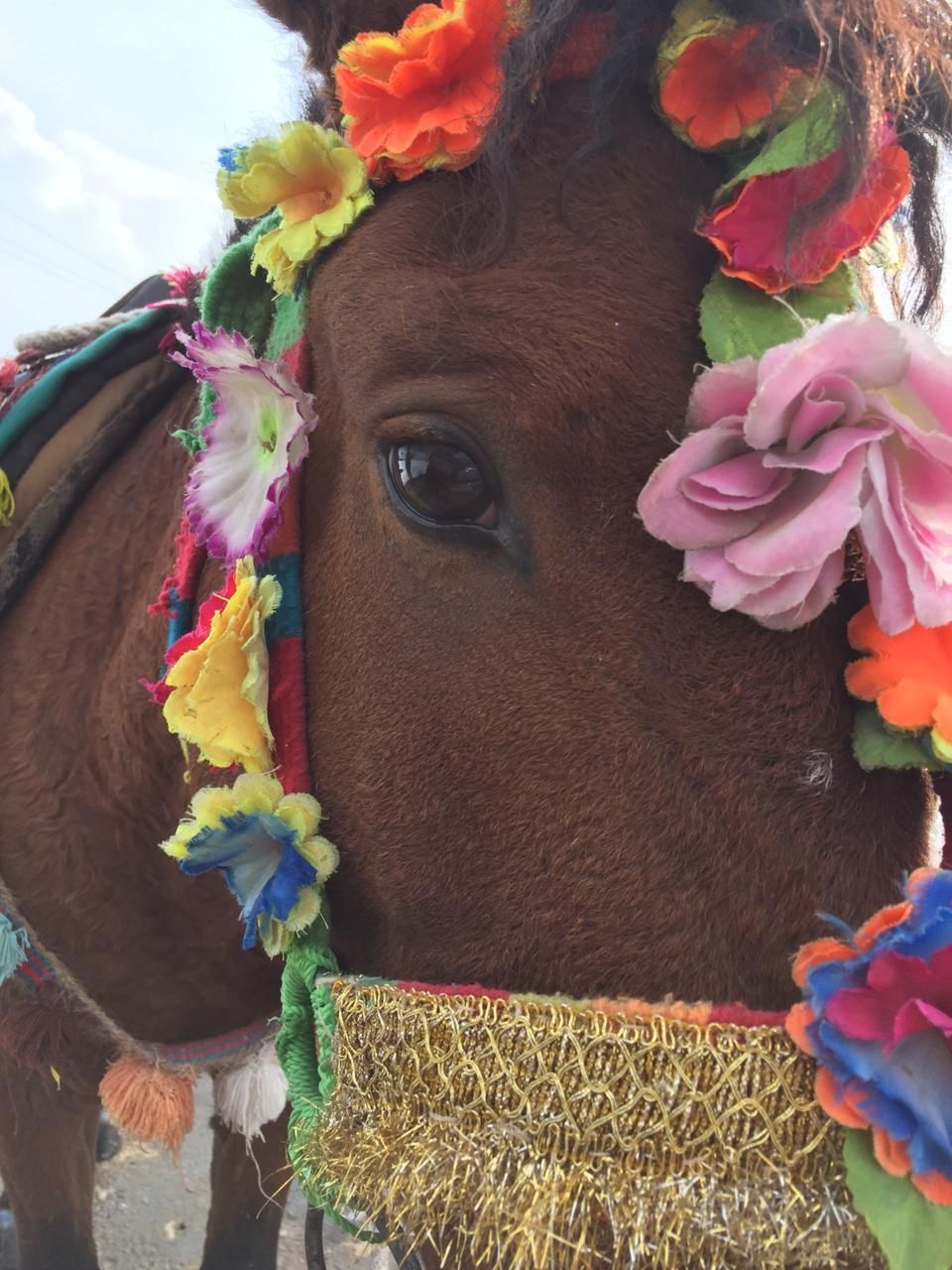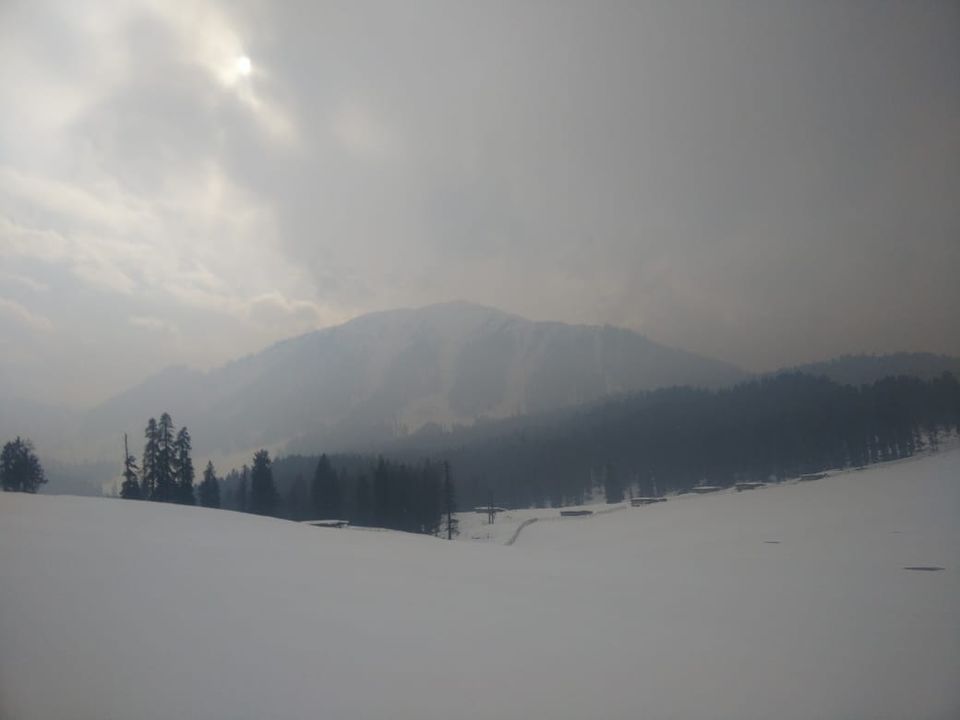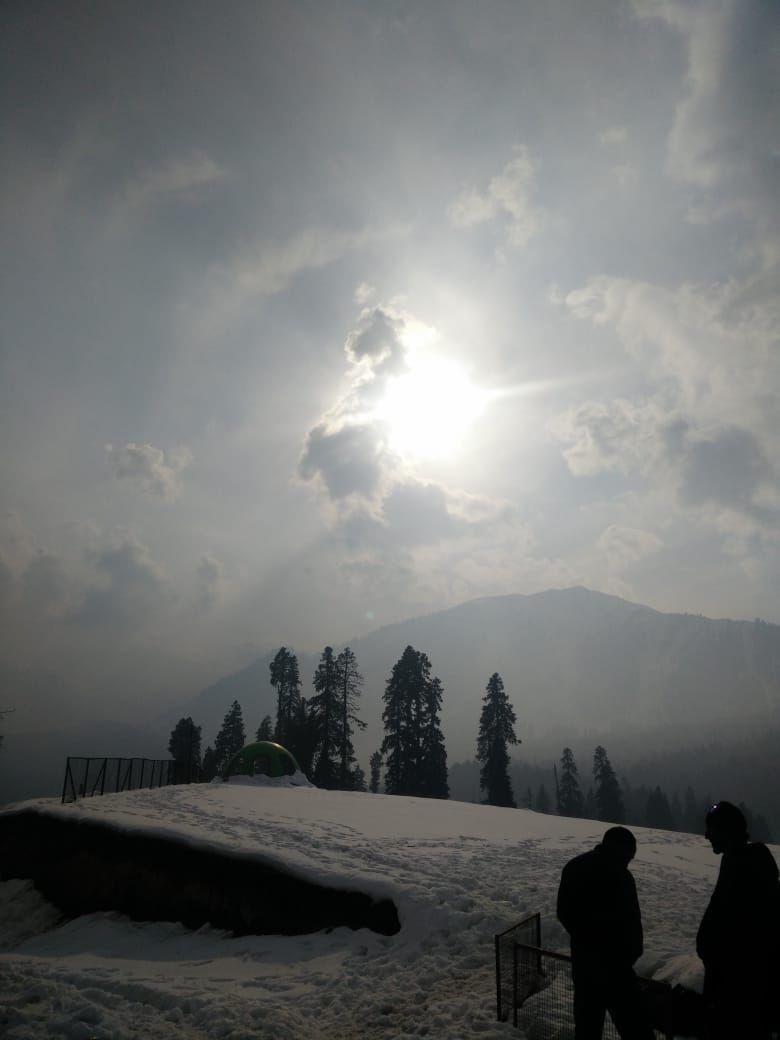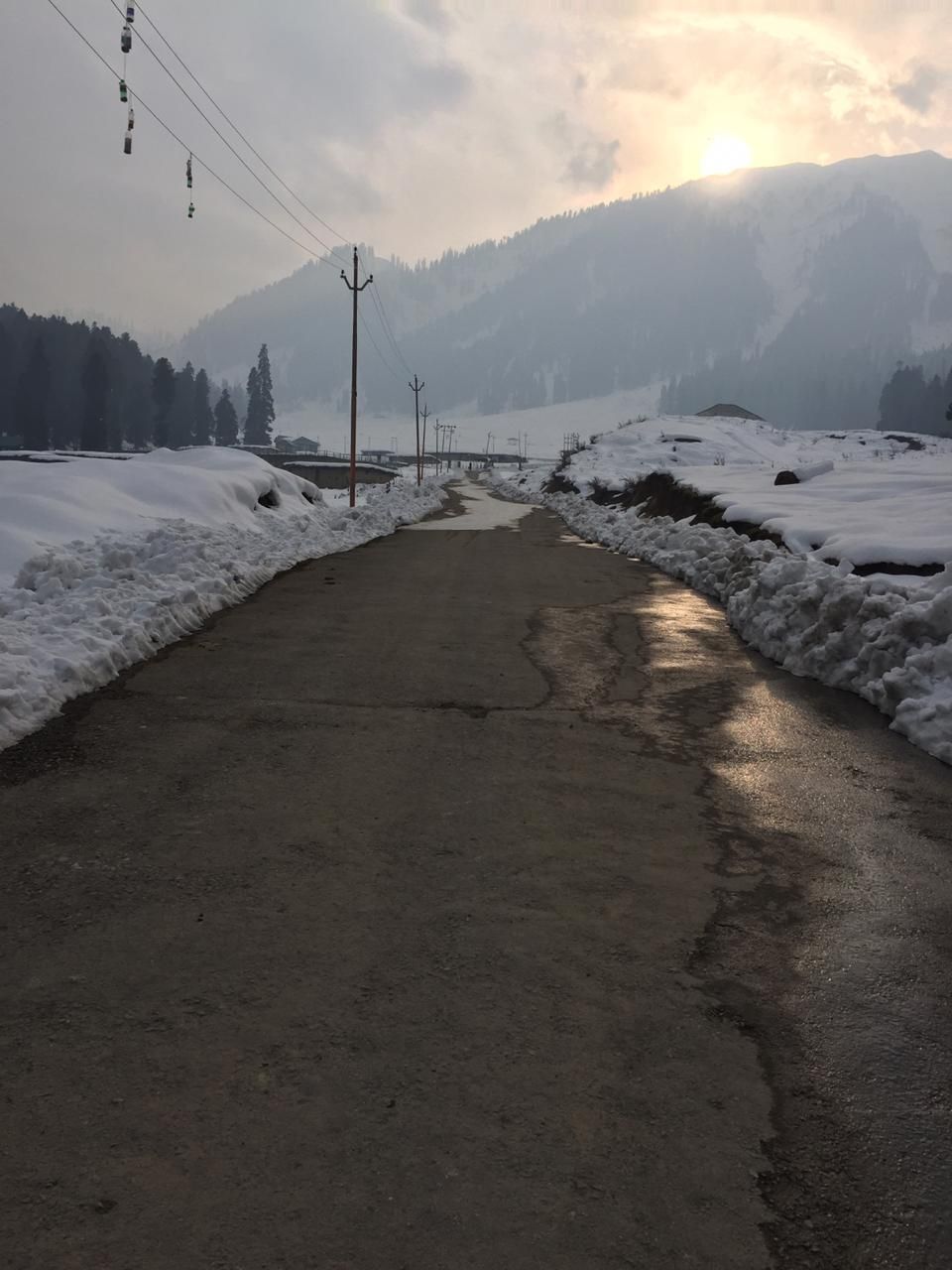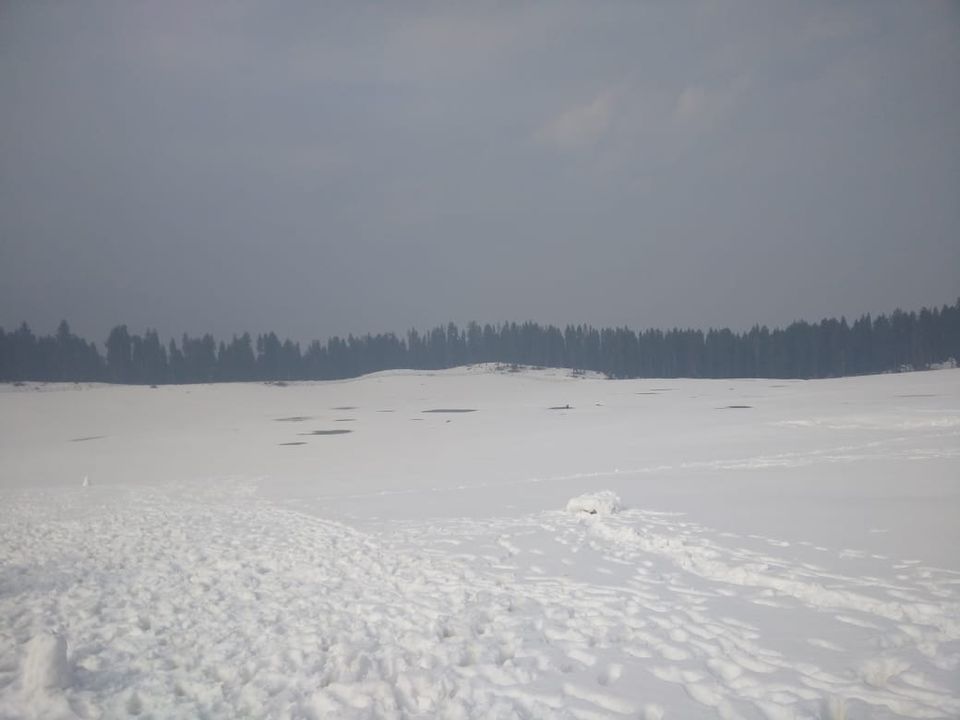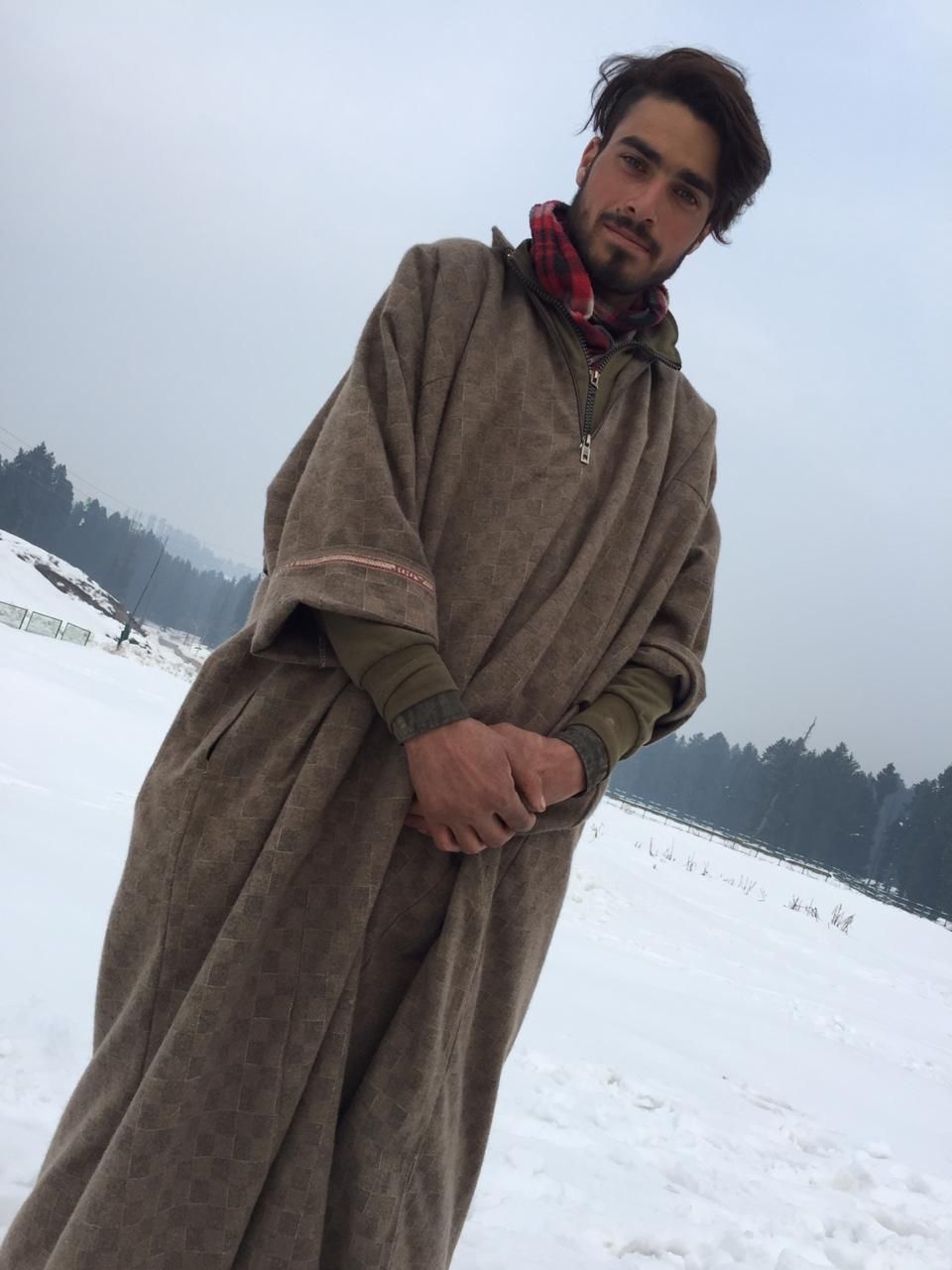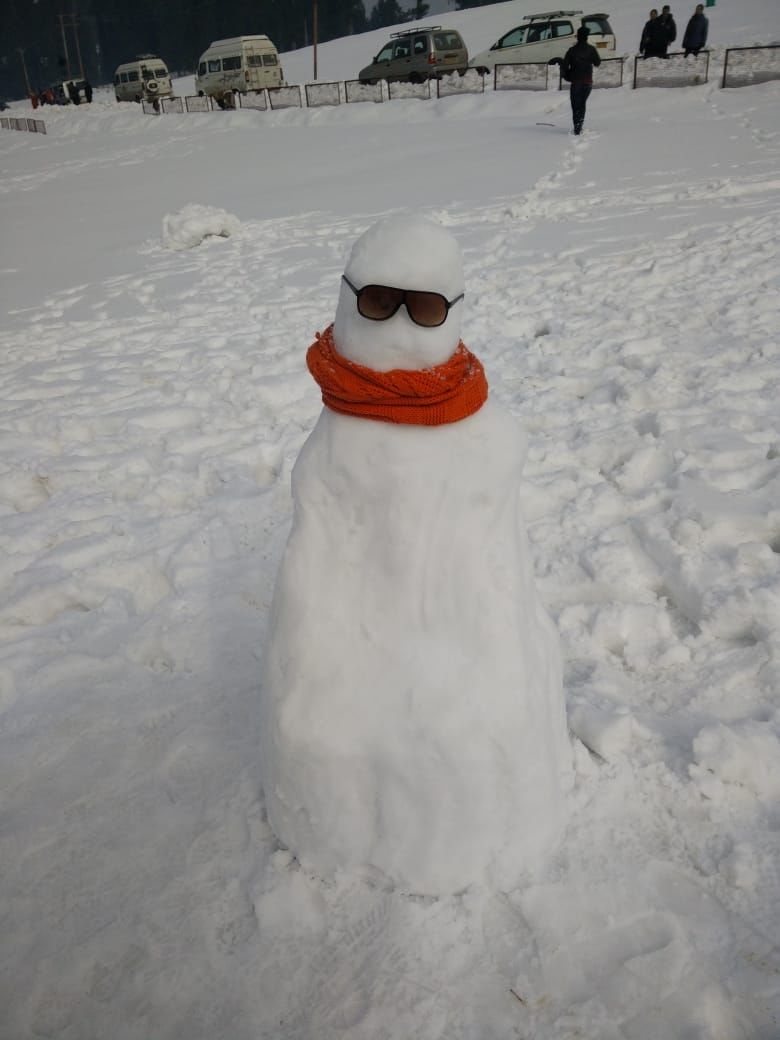 We had our flight today, did not do much other than to shop some souvenirs, got some cookies and other delicacies packed. And left for Airport two hours before flight time.
Tip- Please keep in mind, Srinagar Airport is quite sensitive and has multi layer security checks so be ready to get your camera, handbag to be checked.
My trip to kashmir was short and sweet yet incomplete.
Kashmir you are beautiful! And you are not the one as potrayed. And yes it is safe to travel kashmir!
I was traveling solo and never felt a tint of insecurity. It is as safe as traveling to Kerala or Himachal.
Do keep in mind that people here do not encourage night life, and you have to respect their culture. However they do not impose anything on tourists.
I have met few of the nicest people in kashmir and I will for sure remember it.
After going through lot of tensions in valley, people still look forward to life and are positive.
Bye Kashmir until I see you again.