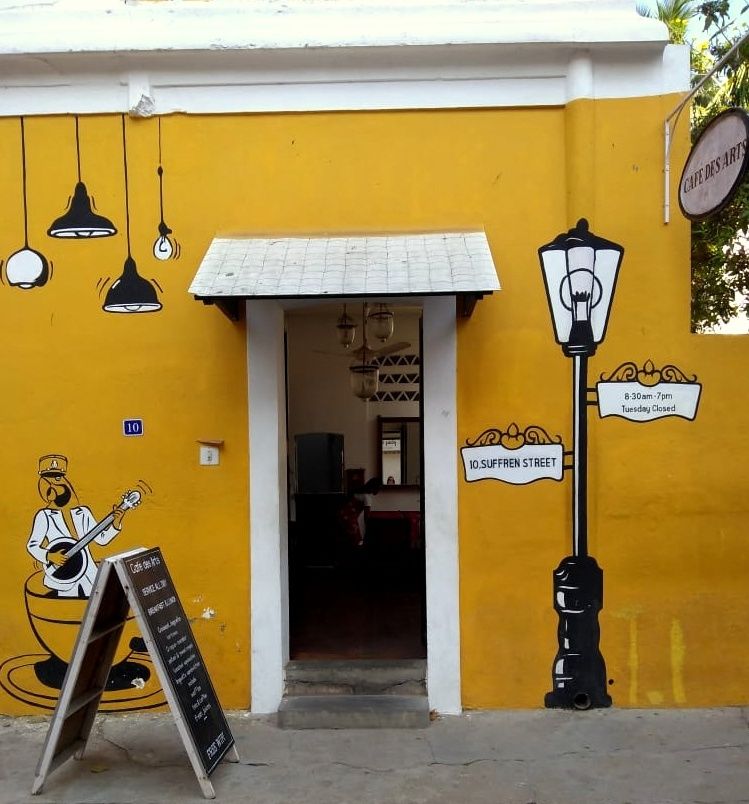 Can't decide whether I'm in love with travelling more or with these crazy girls. They made this travel story even more happening. I swear I have not laughed like this in any trip. This was not about thrill or adventure it was more about 'need a break' kind of trip and by the end it became 'all about continental food and doors' trip.
Yet another place, different culture, different food, different colors and a story full of good, amazing, weird and funny experience. Let me start with the origin place.
Day 1: Ranchi to Chennai
3 of us had our flight from Ranchi to Hyderabad and then Chennai and one of my friend flew from Patna. By 5:30 pm we reached Chennai and took a cab directly to Thrivanmayur where one of my friend's dad lived and the best part: beach was only 200 meters away just a turn away and the there's the beach in front of you. Even though it got dark we rushed to the beach sat there and enjoyed the sound of the waves and the cold wind.
Day 2: Chennai to Pondicherry
So morning we booked a cab and moved to Pondicherry, we had the toothsome south Indian breakfast.