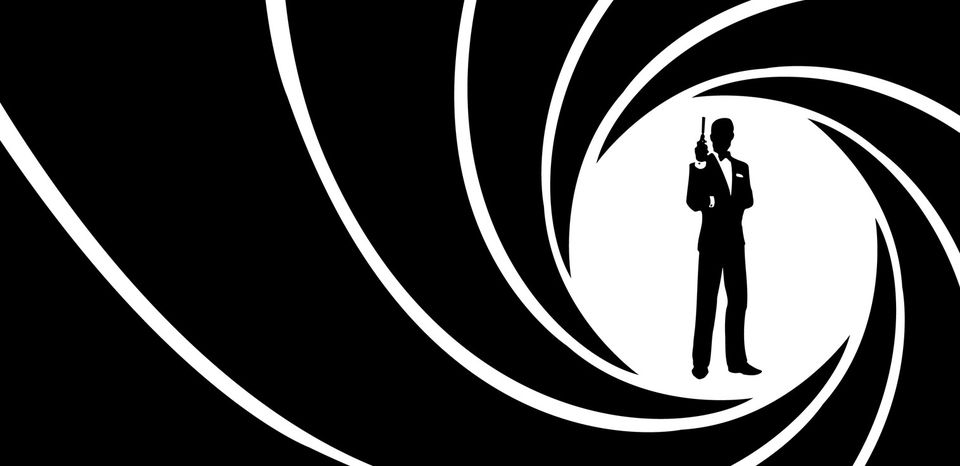 James Bond movies are all about martinis, car chases, unbelievable gadgets, and stunning women who are also martial-arts experts. With the 24th Bond film, Spectre's huge success in November last year, it is time we appreciate the spectacular Bond film locations that are far-flung destinations with iconic sceneries. Some of these are also popular sightseeing hubs today. Take a look at these 12 most beautiful Bond movie locations; so that the next time you plan a holiday, you don't forget to include these!
Fontainebleau Hotel, Miami beach, Florida
One of the most famous Bond movies, Goldfinger (1964) was shot here. This hotel stars in the opening scene where 007 gets a rubdown, poolside.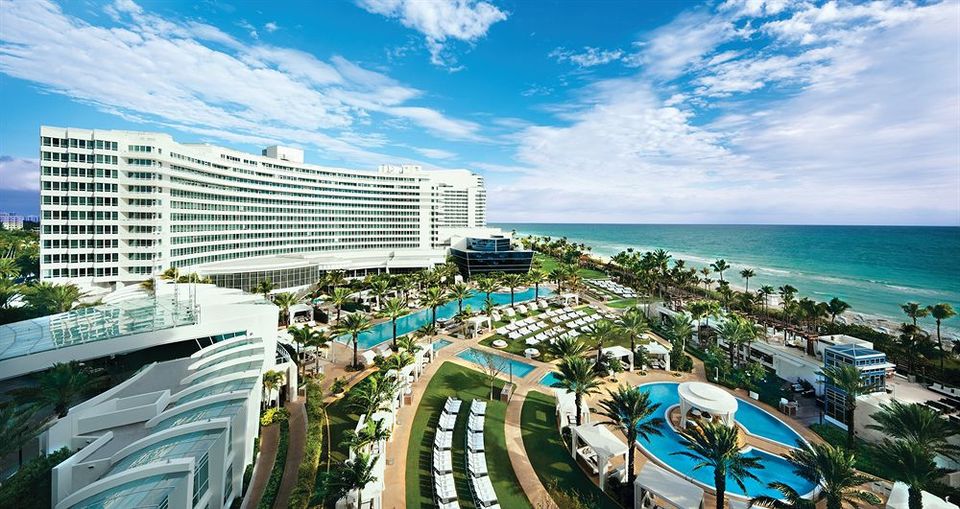 in.hotels.com
Himeji Castle, Hyogo Prefecture, Japan
A real life tourist hub, this castle was seen as the grounds of a ninja training school run by Bond's Japanese secret service contact, Tiger Tanaka, in Sean Connery's You Only Live Twice (1967).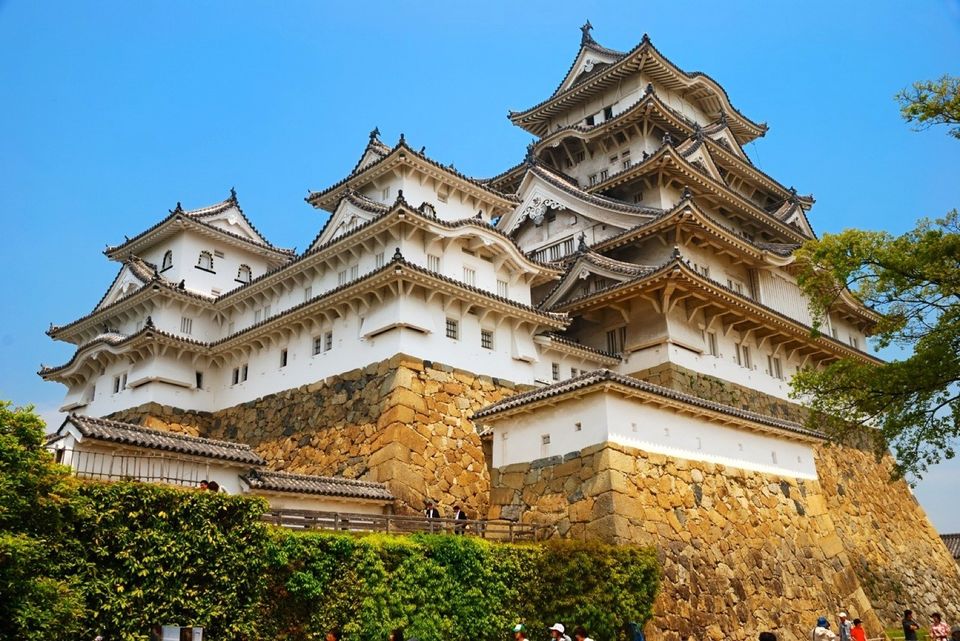 www.arounddeglobe.com
Hagia Sophia and Basilica Cistern, Istanbul, Turkey
With some of the series' finest locations, the second Bond film, From Russia With Love (1963), was shot among 336 marble columns commissioned by the Byzantine Emperor Justinian I. You can see it when Bond and Istanbul station head, Ali Kerim Bey, have to make a secret getaway; the two go subterranean, paddle-boating through the Basilica Cistern. Hagia Sophia is seen in another scene where Soviet Embassy clerk Tatiana Romanova arranges to meet James Bond in the ornate monument.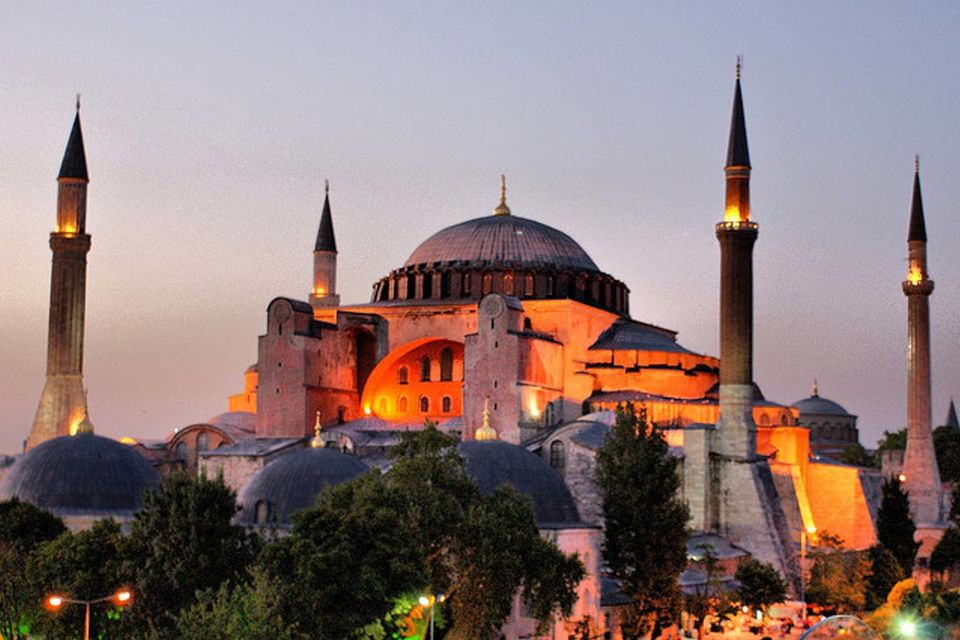 www.ancient-origins.net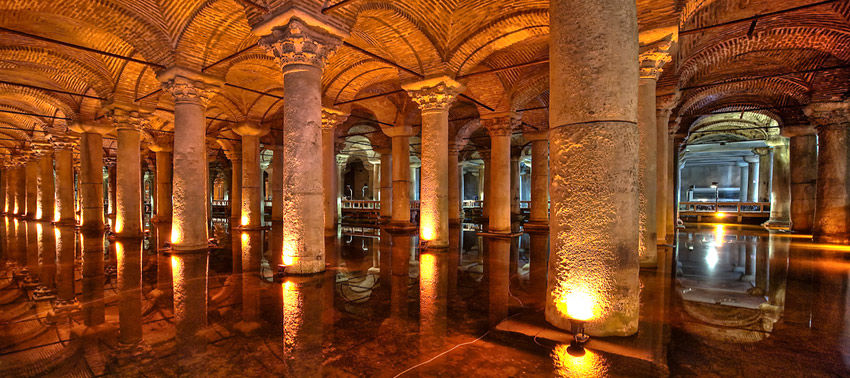 www.turkeyportal.com
Tapu Island, Phang Nga Bay, Thailand
The Man With The Golden Gun(1974), the ninth Bond film, was majorly filmed here – an island nowadays, popularly known as James Bond Island.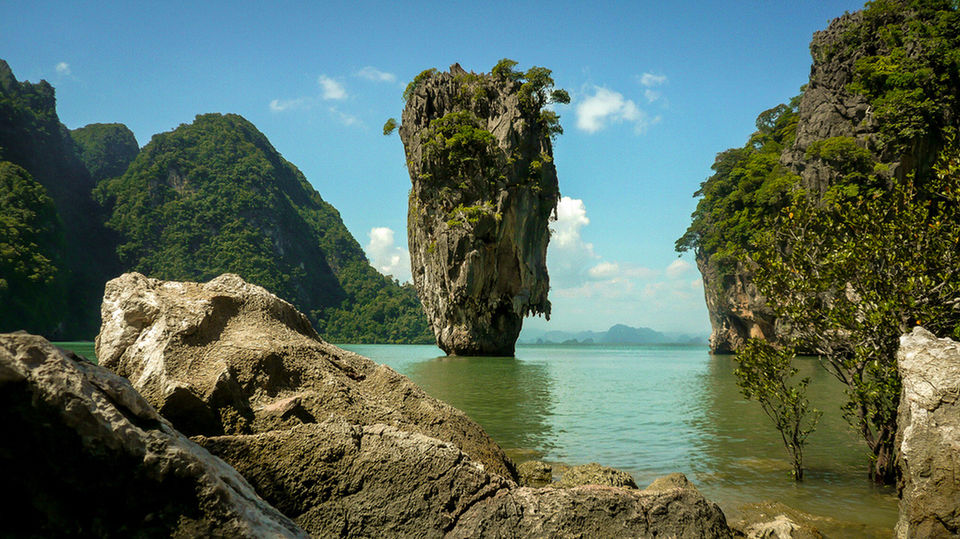 www.amazingplacesonearth.com
Piz Gloria Rotating Restaurant, Schilthorn, Switzerland
The majority of action in the thriller, On Her Majesty's Secret Service (1969), happens here. A 360-degree rotating restaurant which still serves guests daily, also has an observation deck, and is one-of-its-kind. These days, it includes a Bond World exhibition, and a 40-person movie theatre that shows clips from the movie to guests.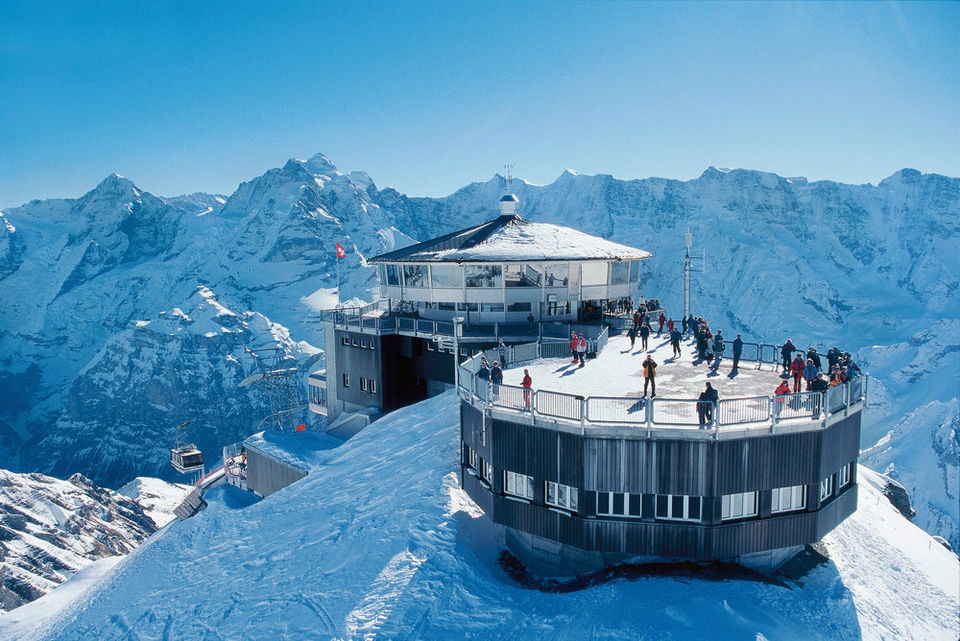 www.onthesnow.com
Giza Plateau, Giza, Egypt
The Giza Plateau, the Sphinx and the Great Pyramid, filmed at night, are some of the most exotic set locations, used for The Spy Who Loved Me (1977), one of the most critically acclaimed films in the Bond series. It was also nominated for three Oscars later that year.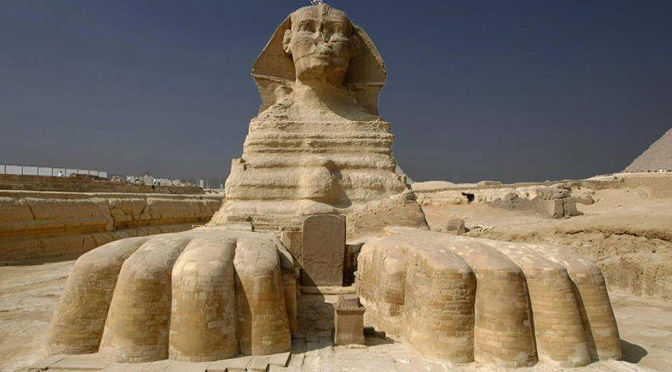 www.auricmedia.net
Monastery of The Holy Trinity, Meteora, Greece
A place truly for people not scared of heights, Bond was seen scaling a rocky cliff face to reach the Monastery of The Holy Trinity, in one of the most harrowing scenes in the movie, For Your Eyes Only (1981). The monastery is also accessible via a 140-step staircase cut into the side of the cliff.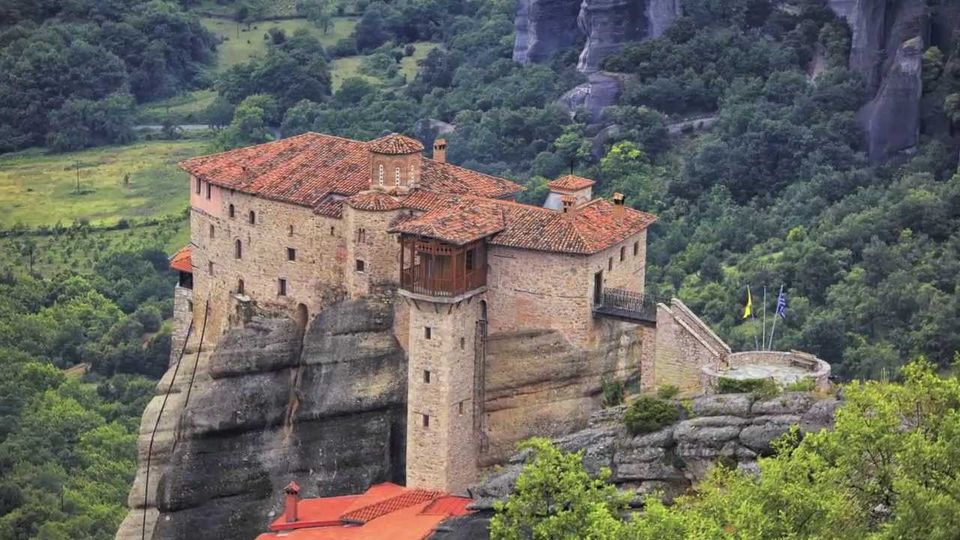 www.youtube.com
Taj Lake Palace and Jagmandir Island Palace, Udaipur, India
A very expensive affair, these hotels were Bond's impenetrable hideout in the 13th Bond film, Octopussy. It is quite a mesmerizing site to see a floating palace in this 1983 Bond film.

en.wikipedia.org
Ernest Hemingway Home and Museum, Key West, Florida
The Nobel-prize winning author's home, and currently, a home for 40-50 cats, starred in a key scene which involves Bond "resigning" and then running wildly on its second-floor balcony, in the 1989 Bond movie, License To Kill. This sure will be every literature-lover's favourite.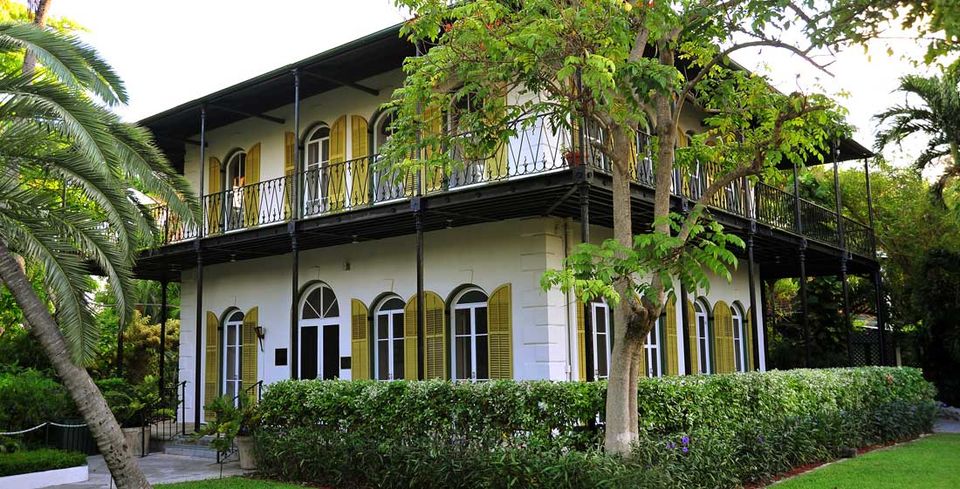 www.hemingwayhome.com
Eilean Donan Castle, Scotland, U.K.
Actually located on an islet , Eilean Donan Castle is the "Castle Thane" in The World is Not Enough (1999). It reappeared in Sam Mendes and Daniel Craig' Skyfall in 2012.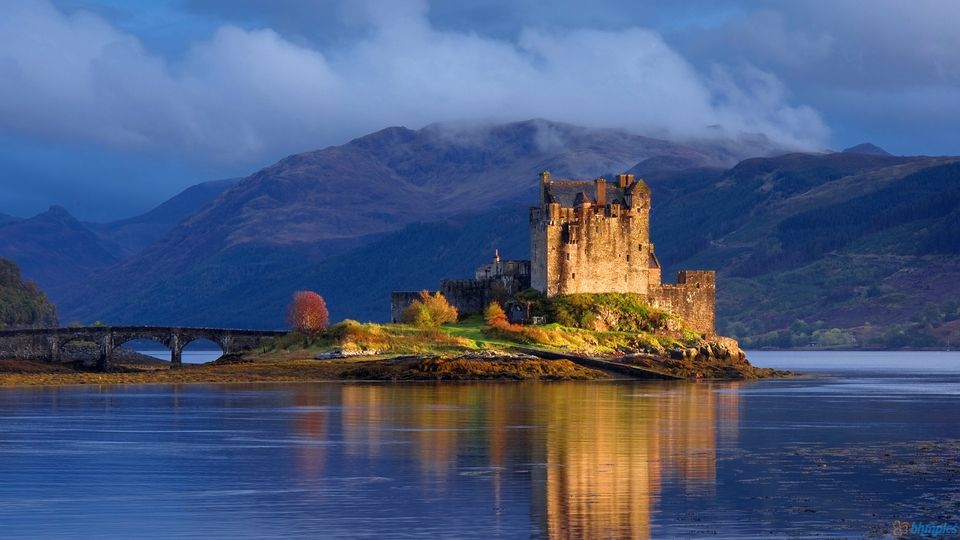 www.worldfortravel.com
A scene which probably one of the most famous scenes from a Bond film, and which has been re-enacted several times at numerous places, where Ursula Andress emerges from the sea in a bikini, and meets Bond, after he reaches the mysterious island of Crab Key in Dr. No (1962), provides a shot of this impossibly beautiful beach in Jamaica.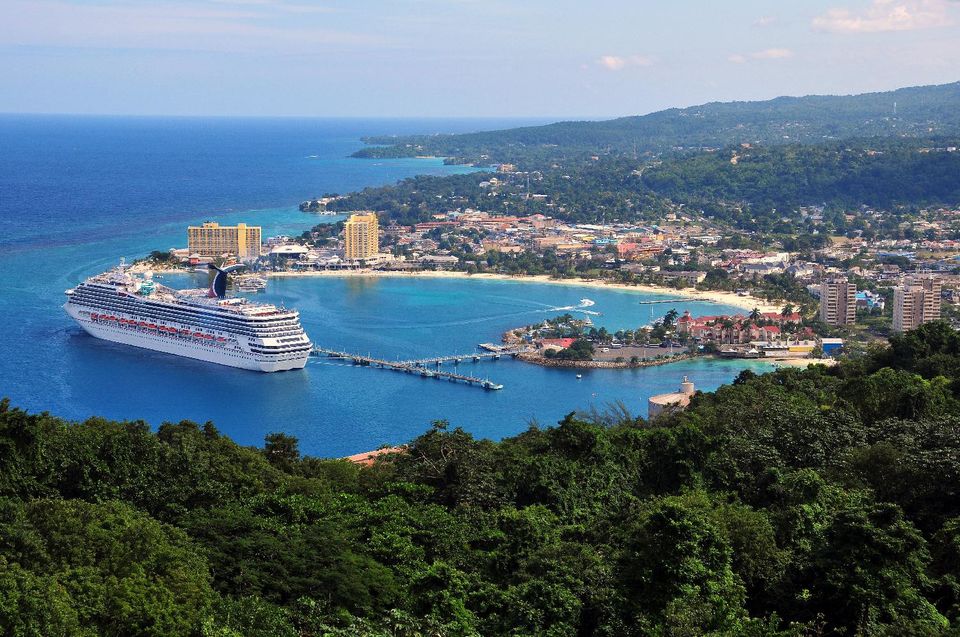 www.sunshinewatersport.com
Sugar Loaf Mountain, Rio de Janeiro, Brazil
In the 1979 movie, Moonraker, there is a scene where Bond battles with metal-mouth mercenary assassin Jaws on top of two cable cars overlooking Rio de Janeiro's Guanabara Bay. Bond meets astronaut and Bond girl Holly Goodhead here, on top of the Sugar Loaf Mountain. This place is popular all over the world for its cableway and panoramic view of the city.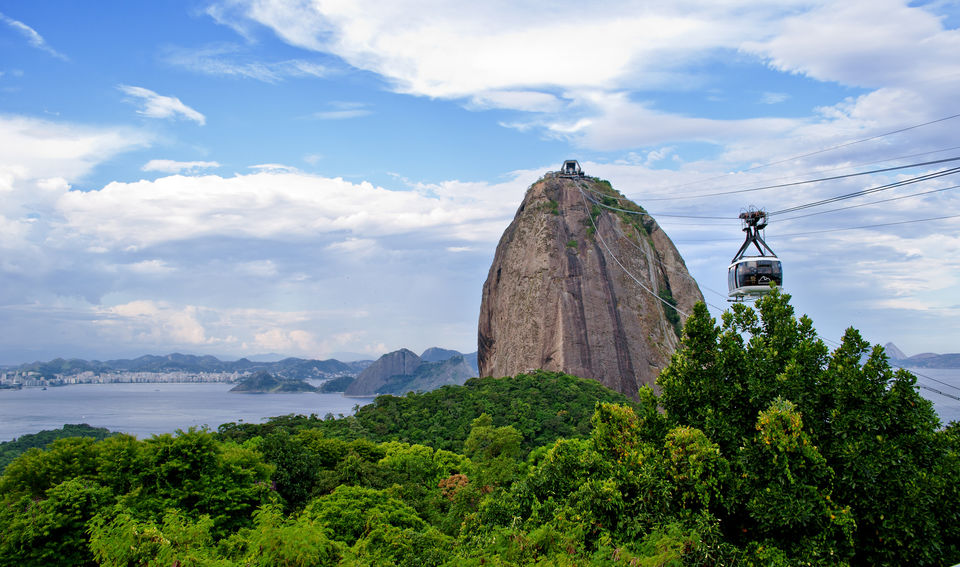 www.borongaja.com
So, have you chosen a favourite yet?