If you are ever in Scotland, don't come back without visiting the dramatic landscapes of the Isle of Skye. Especially if exploring rugged mountain landscape and photography is your thing. Even if you don't take my word for it right now, hear me out about how this moody region of the United Kingdom is more than just bagpipers in kilt to discovering haggis and carrying all the rain gear in the world.
I have been to the Isle of Skye five years ago and its breath-taking landscape, raw beauty and their laid back Gaelic life has established a special place in my heart for Scotland till date.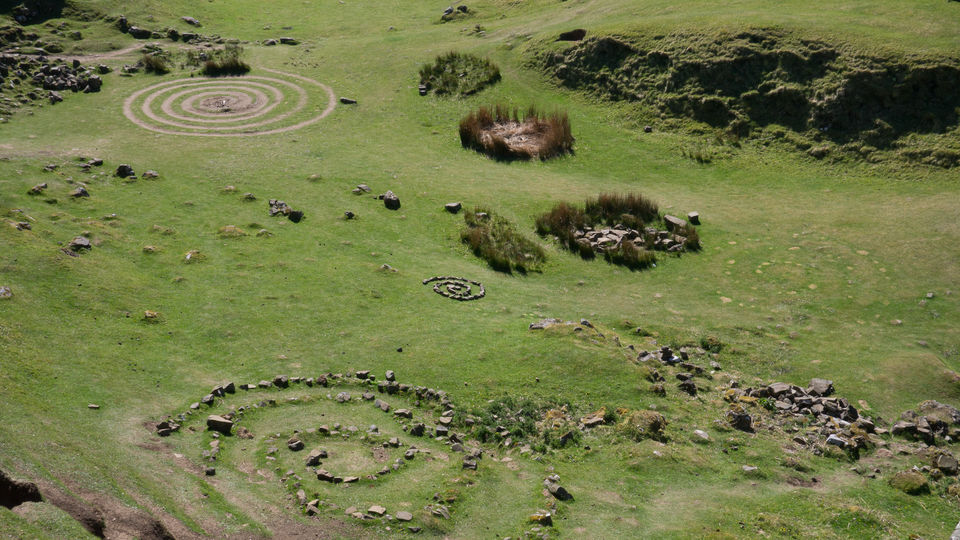 HOW TO GET TO ISLE OF SKYE?
Best way to get here is by renting a car and driving all the way from Glasgow while taking in the beautiful Scottish countryside with stops at the scenic Glefinnan Viaduct: here you can catch a view of the "Hogwarts Express" pass by on the bridge and visit the Eilean Donan Castle: here get on a short ferry ride to enjoy the sparkling loch. These scenic and narrow roads here also make for incredible photo opportunity at every turn.
With a personal car you can explore further and beyond to discover more wild life like puffins and more scenic cliffs at Isle or Canna or camp it out there on the highlands.
It takes almost 6 hours to get here from Glasgow, but, it can take longer due to all the scenic stops which believe me how much ever you try to resist the urge to stay on time, you will most probably not. No body can resist to stop and get their cameras out. Another alternative would be that, you can consider taking a night's break in Fort William and explore the place before resuming your drive all the way to Isle of Skye.
• MALLAIG FERRY: One-hour drive from Fort William to the town of Mallaig for the 30-minute ferry ride to Armadale.
• SKYE BRIDGE: Once again from Fort William, head north to Skye Bridge which is a 2 hours' scenic drive to Isle of Skye.
Again if that's not what you want to do join a tour to explore the place and take a fun coach ride to get here.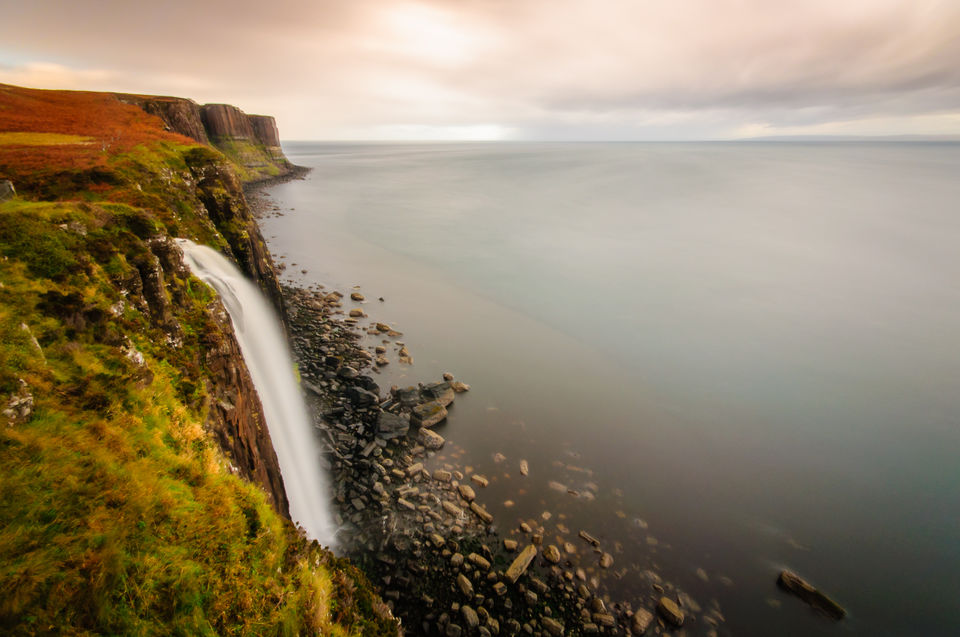 HOW LONG DOES IT TAKE TO EXPLORE ISLE OF SKYE?
The island can be covered in more than half a day's time. Get driving or in a coach, after exploring the island be back after sun down. However, I recommend spending at least a night or two in this region.
One day to explore the island and Isle of Canna and the second day, on your way back visit Fort William (Glenfinnan Viaduct) and Eilean Donan Castle.
If you got time constraints then no stop coach journeys all the way here, to and from Glasgow in a day is possible as well, with not too many scenic stops on the way of course.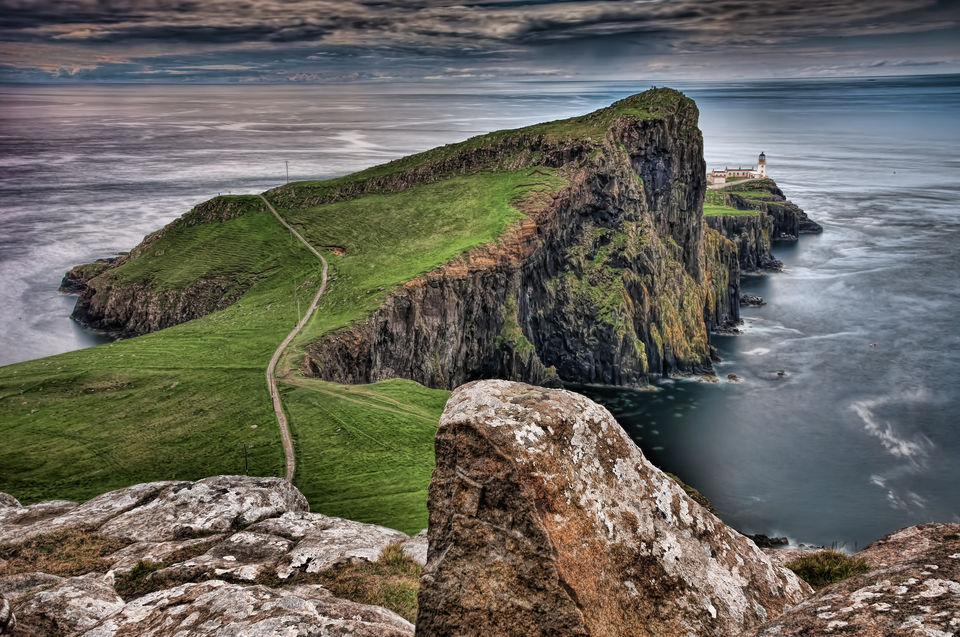 BEST TIME TO VISIT ISLE OF SKYE.
In order to enjoy the place to its fullest best time to visit would be during the Scottish summer months of April, May, June and July. These months also tend to be a lot drier than in the rest of the year. A good time for spotting wildlife, getting some of the moody sun and longer days (The sun sets around 10 pm here in summer).
Even in summer make sure to carry some form of warm rain proof jackets and wear covered shoes as you never know when the temperature suddenly drops there due to sudden shower and definitely after the sun sets.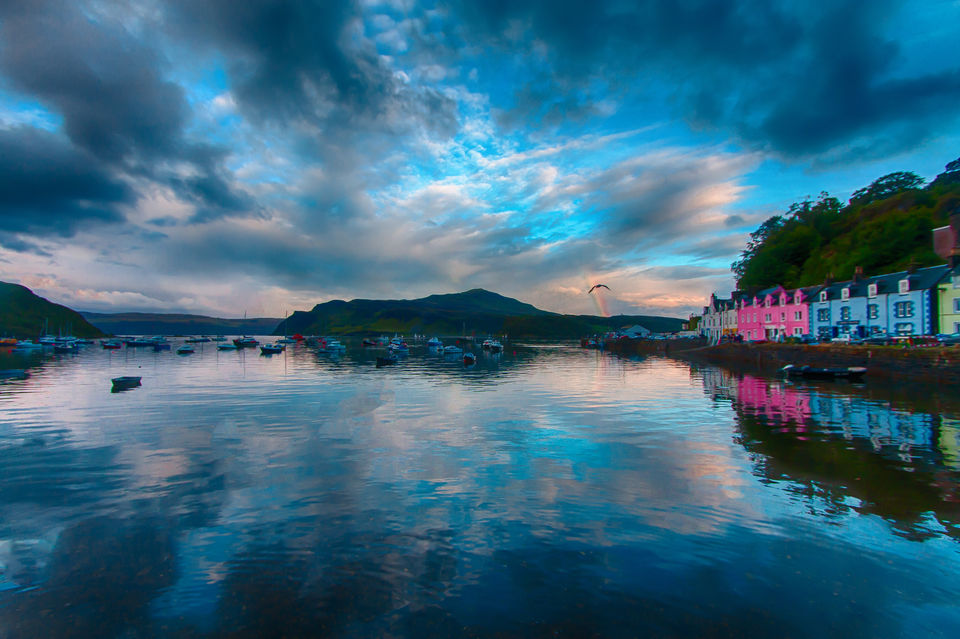 WHERE TO STAY IN ISLE OF SKYE?
During their peak season hotels and B&Bs are usually sold out as it's a relatively small place and there aren't too many guest accommodations around. Guests have to book months in advance and most people after visiting go back to Glasgow the same day.
• Official Campsites
• Self catering cottages
• Hotels
• Bed and Breakfasts
• Backpacker hostels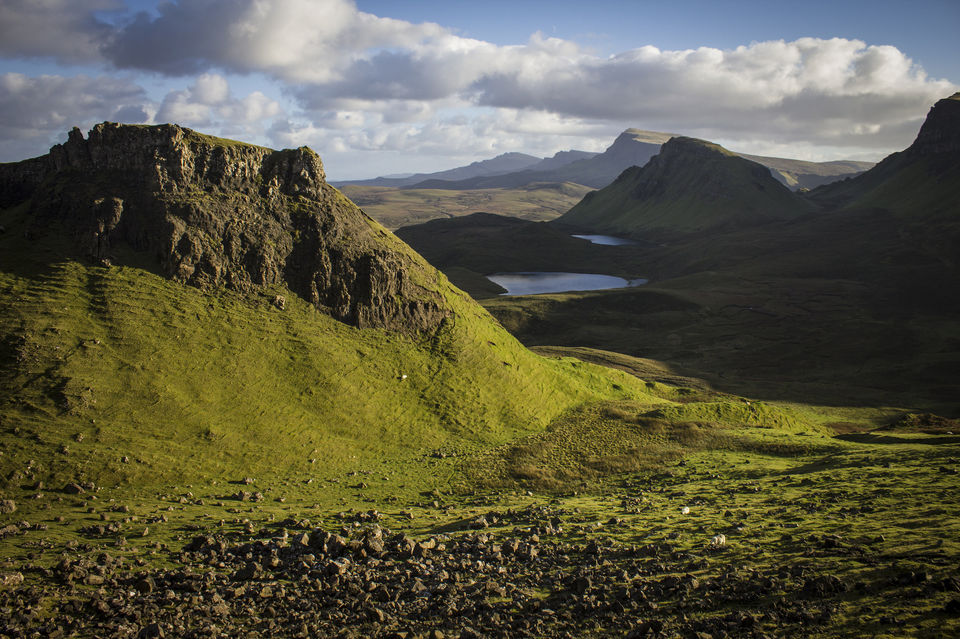 THINGS TO DO IN ISLE OF SKYE
The Old Man of Storr
A tour to this place lasting over an hour is a sight to behold when you reach the spot of the
of the large rocks that rise from the ground while hiking up well maintained paths of the Old Man of Storr. It does look something out of a sci-fi movie and story goes that these rocks are the fingers of a dead giant.
Talisker Distillery
The only malt whiskey producing distillery in the region and is quite a famous one. Visiting this place is a great way to get to know about the Scottish whiskey brewing culture, sample some and head to the cozy pubs to indulge in their whiskey drinking culture as well.
Kilt Rock and Mealt Falls
This is a view point on the edge of the cliffs and the assemblages of these rock cliffs are believed to resemble pleated Scottish kilts, hence the name. Mealt waterfall is another point of interest that is fed by the nearby Mealt Loch on to the rocky coast below. These visually captivating points emit hair raising sounds that feels rather haunting and eerie.
Dunvegan Castle and Gardens
Perched on the edge of a loch, this magnificent 800-year-old castle has been home to the Chiefs of Clan MacLeod. You can enter this castle that still belongs to the MacLeods and see for yourself their family heirlooms, fairy flag (given to him by the fairies) and a collection of paintings. Along with exploring the beautifully manicured gardens of the castle, this attraction makes for a well spent peaceful afternoon.
The Fairy Glen
A true magical realm as the name stays hidden away in the dramatic landscape. Well, according to folklore fairies created this landscape, no wonder this whimsical landscape looks otherworldly and a place where you'd expect fairies to dwell.
Black Cuillin
These in the end of south of Skye are a series of 36 peaks congregated together. Eerie looking dark rock formations that majestically rise straight out of the sea has been a favourite with the hikers for many years now. Black Cuillin Traverse is the known stretch of 12 km popularly tackled by climbers.
Portree Harbour and Village
This harbour lined with colourful town houses housing cozy bars, hotels, B&Bs and cafes are a steep contract or the other wise earthy tone of the landscape. So, Portree village is situated on the east side of the Skye is also the capital of the island. It is a 200-year-old fishing village which evidently has restaurants wiping up amazing fish and chips. Highlighting a lot of traditional Gaelic food and culture in it's crevices.
The Fairy Pools
Right at the base of this impressive Black Cuillin mountain ridge there are these beautiful pool filled with water from the cuillin is rightfully named the Fairy Pools. The picturesque cascade of natural pools and waterfalls running down the steep mountains can tempt anyone to take a nice dip of swim in those crystal clear waters. The waster is usually very cold year around, however during summer few people get lured into swimming there after a rewarding hike climbing the black Cuillin Traverse.
The Quiraing
One of the most stunning landscape formations of the island on a part called the Tortternish ridge. With series of rugged pinnacles, sharp cliffs, plateaus and the carpet of grass and moss in every shade pf green made for the most spectacular landscape. Drooling opportunity for passionate photographers and hikers. It is nothing short of walking into paradise.
Neist Point and Lighthouse
The picture perfect lighthouse at this point makes Neist point the most extra ordinary spots on this island. A great spot to watch the sun set and if you are lucky you may even see whales and sharks above the water casually catching some sun. If there is one thing that you can do in Isle of Skye, then this should be it.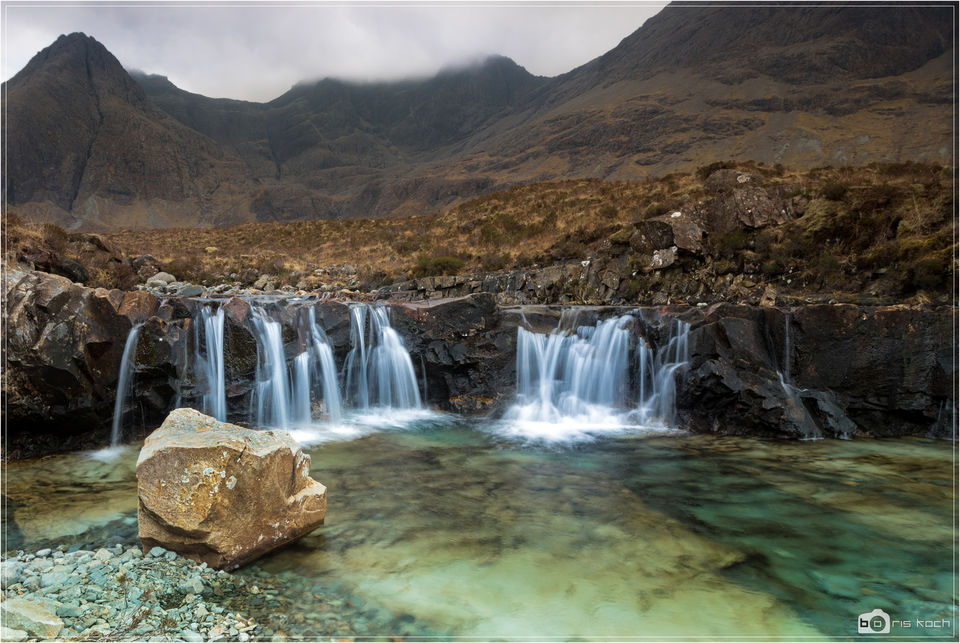 This island deeply drowned in the legends of clan battles and mystical folklores of giants and fairies, makes visiting its magical landscape nothing less than living a page out of your favourite fantasy novel.
For more stories and updates on my travel exploits follow @BohemianOnTheRun on Instagram.