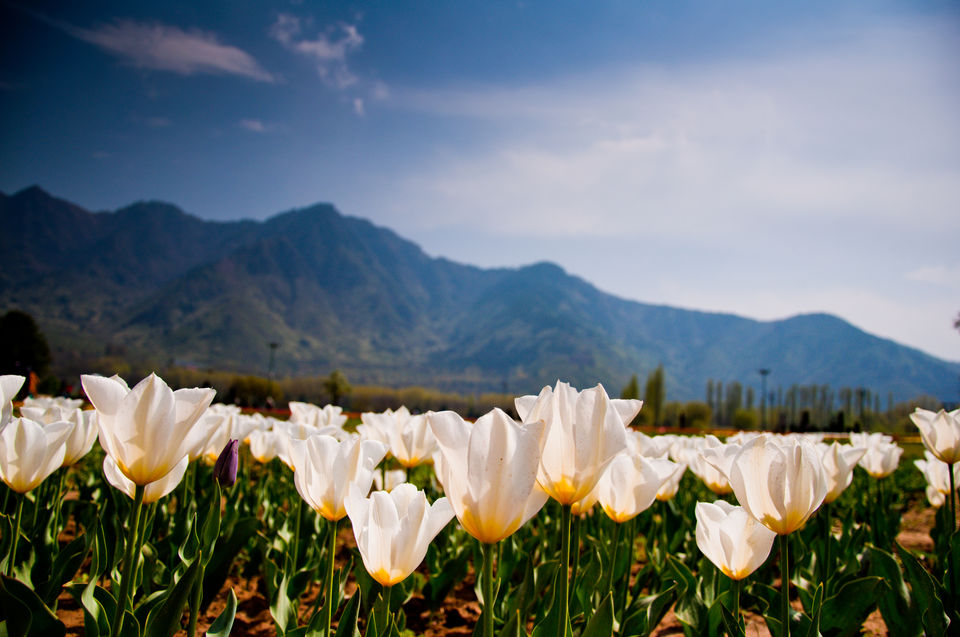 Asia's largest tulip garden, Indira Gandhi Memorial Tulip Garden presents a beautiful sight to behold in Srinagar. Nestled on the foothills of Zabarwan Range, the seven terraced garden offers a stunning view of the Dal Lake. Built with the intention to promote tourism and floriculture in Kashmir, the tulip garden opens once in every year.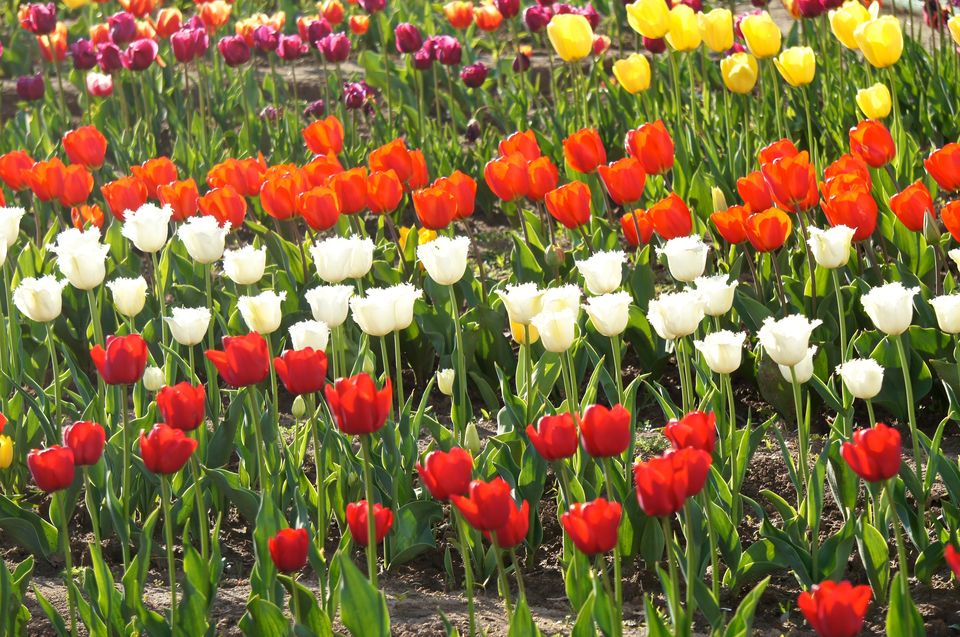 Once known as the Model Floriculture Center, Tulip Garden of Srinagar is a home to varied species of flowers like daffodils, ranunculus and hyacinths. However, sweet smelling Tulips cover most of the space.
A major highlight of the Indira Gandhi Memorial Tulip Garden is the Tulip Festival that is celebrated every year. A wide variety of tulips adorn this beautiful garden during this period. One of its kind in India, Tulip Festival celebrates the blooming season of the magnificent Tulips and offers visitors a chance to take a walk through the vast fields.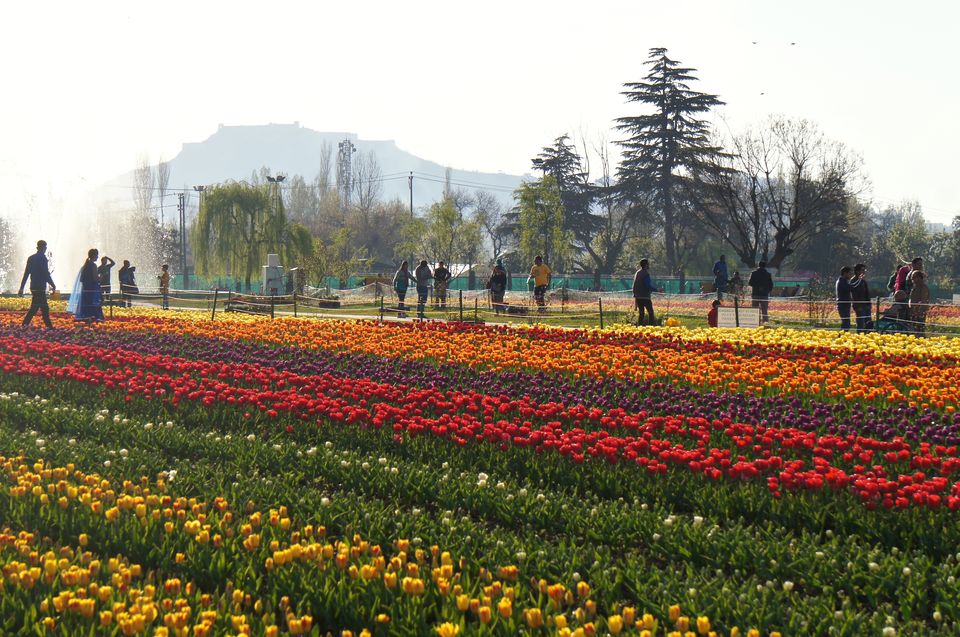 Why to go
Tulip Festival is a must attend event for flower enthusiasts, nature lovers and tourists who wish to behold nature at its best.
Tulip Festival dates 2018
25 March 2018 to 15 April 2018
What's special in Tulip Festival 2018?
Besides, the colorful blooming flowers, there are some added attractions in the Tulip Festival this year. More varities of flowers have also been added to the garden. Moreover, visitors can avail surplus facilities such as free Wi-Fi, fountains, washrooms (separate for the specially-abled persons) and drinking points.
More green spaces have been included in the garden area keeping in mind the comforts of the tourists. Now they can get some extra space to sit and relax after short walks through the rows. Extra plants like narcissus, daffodils, hyacinths and other ornamental plants have been planted to ornate the area. Water channel running through the terraces add charm to the garden.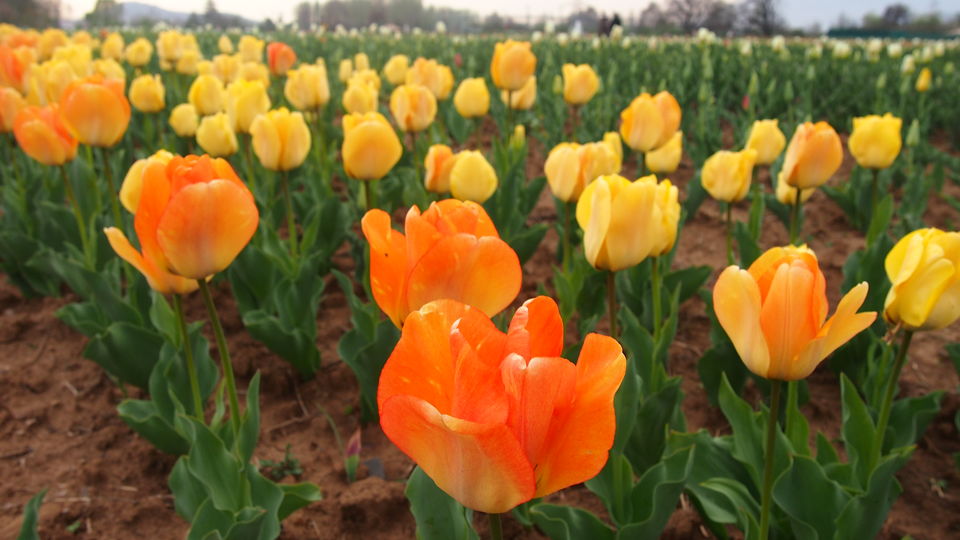 Souvenirs and savor Kashmiri dishes will be available outside the garden area for tourists to purchase. Decorated stalls and kiosks exhibiting cuisine and handicrafts of Kashmir will be a major attraction this year.
How to get there
The Indira Gandhi Memorial Tulip Garden is located at Siraj Bagh Cheshmashahi in Srinagar. Tulip Garden is easily accessible from Srinagar Airport. One can hire a taxi from airport to reach the garden. Buses are also available at affordable charges.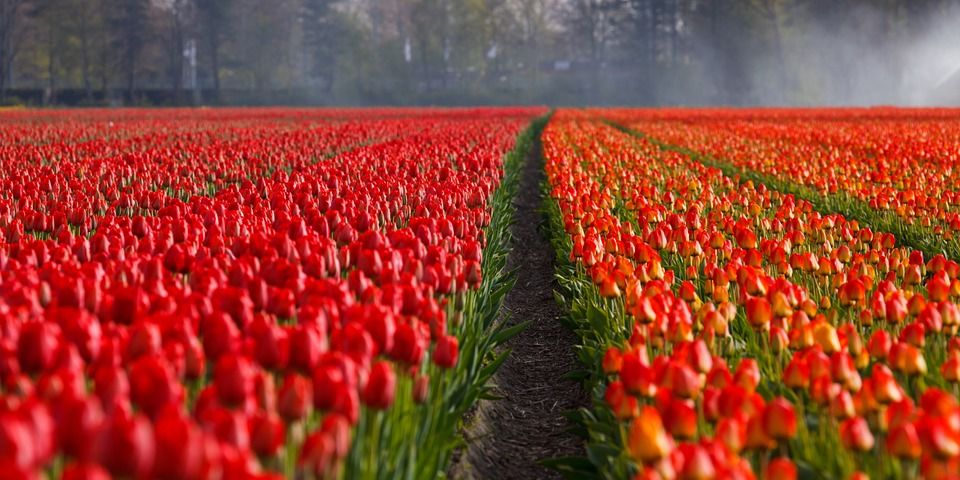 Entry Fee
The entry fee to the gardens is ₹50 for adults and ₹25 for children.
Entry Timings
The entry timings are from 9:00 am to 7:00 pm.
When to go
The flowers bloom only for about a month in a year. Depending on the temperature, the blooms may be delayed or arrive early, between end of March and early April. This year the garden was opened in last week of March and will remain open till mid April.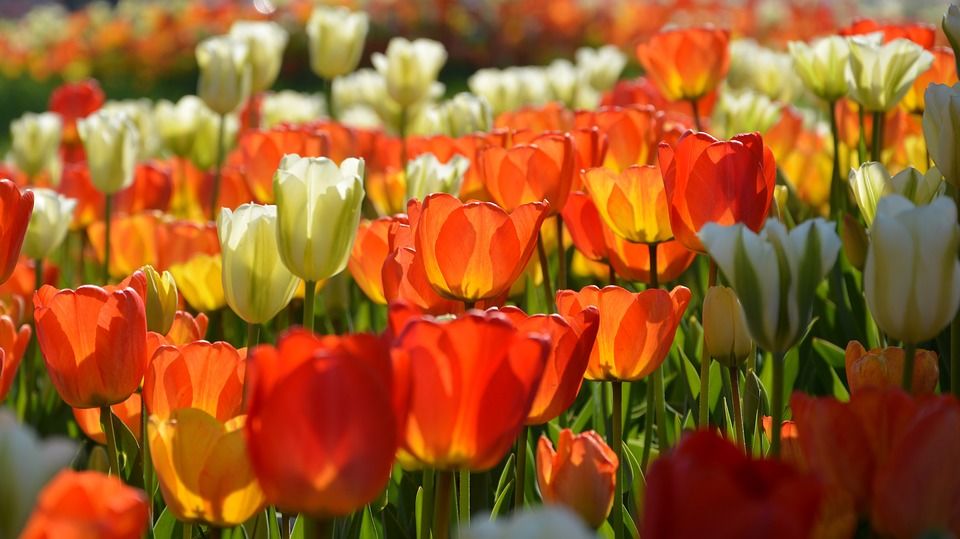 Attractions near Tulip Garden
Chashme Shahi Garden: Situated on the banks of Dal Lake, Chashme Shahi garden features terraced lawns floral beds and fascinating fountains.
Pari Mahal: Sited on top of Zabarwan mountain range near Dal Lake, the Pari Mahal is a seven terraced garden.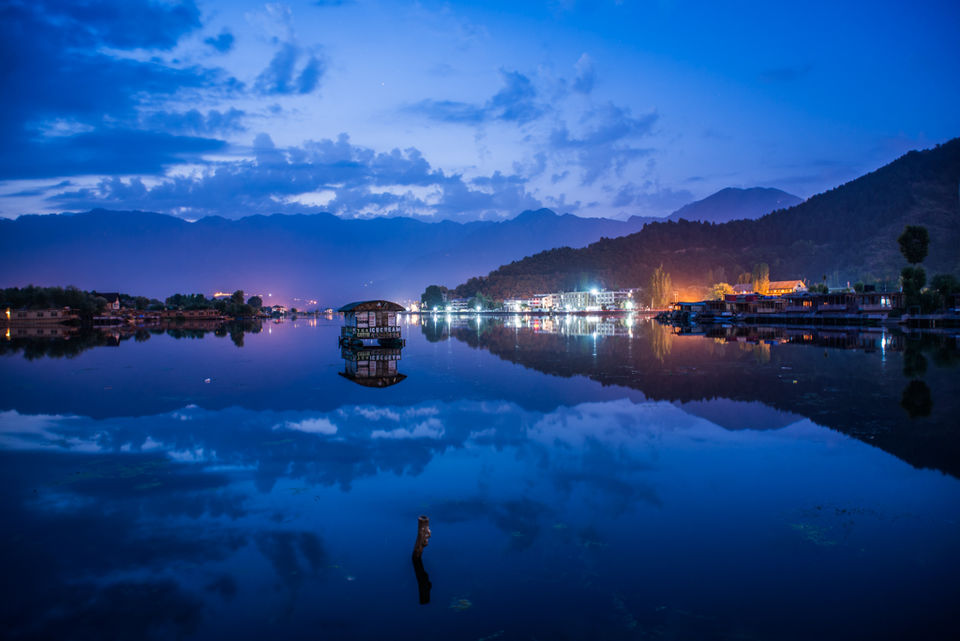 Dal Lake: Srinagar's jewel, Dal Lake is a vast sheet of water reflecting misty peaks of the Pir Panjal mountains. A Shikara Ride is a must-attempt adventure here.
Shankaracharya Temple: Also known as the Jyesteshwara temple, the temple is situated at a height of 1100 feet in snow-cladded Pin Panjal Range.
Nishat Gardens: A terraced Mughal garden, Nishat Gardens is built on the eastern side of the Dal Lake.
Have you been to Indira Gandhi Memorial Tulip Garden? Share your experience with Tripoto wanderers here.