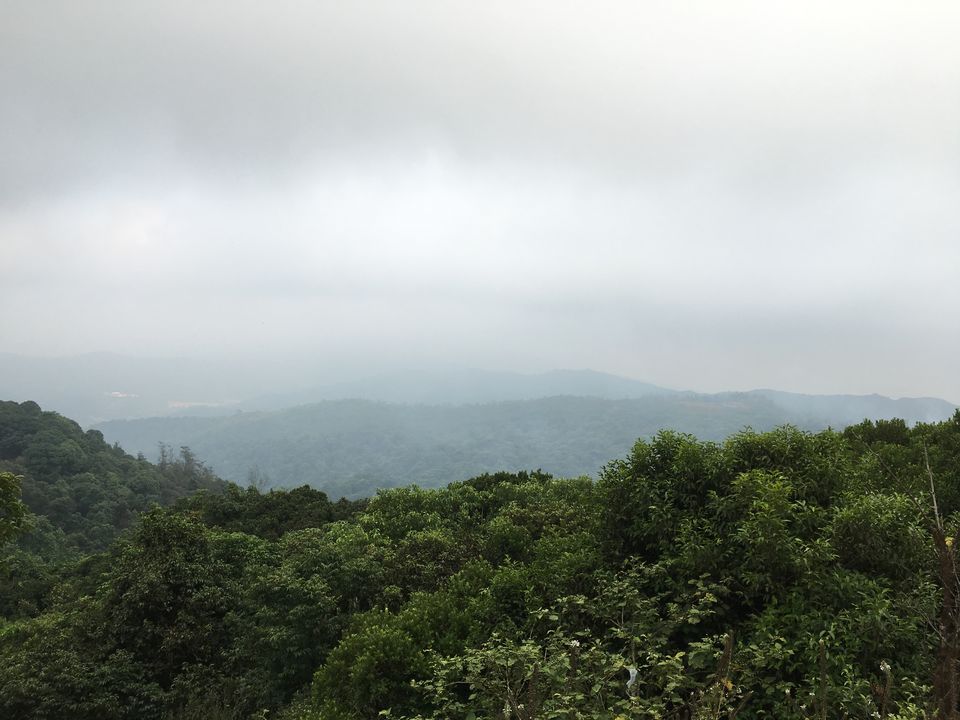 Before you start reading, please follow me on Instagram to checkout my latest activities: @gypsyonvoyage
My friends and I were planning for a weekend getaway from Mysore and this time we all wanted to go to Coorg in Karnataka. Because of its splendid scenic beauty, lush green environment and coffee plantation, Coorg is among one of the most loved tourist places in Karnataka and no surprise that it is known as "The Scotland of India".
It was a beautiful Saturday morning of March and we all were ready with our backpacks, we started at around 6 am from Mysore. The distance between Mysore and Coorg is around 110 kms, we reached Coorg by around 8 am.
1. Namdroling Monastery
Our first stop in Coorg was this Buddhist monastery which is also known as Golden Temple. When we reached the main hall of Monastery, the Buddhist people were performing morning prayer in a very large gathering. We spent around 40-50 minutes there as it was immense pleasure to participate in Buddhist prayer for the very first time in my life.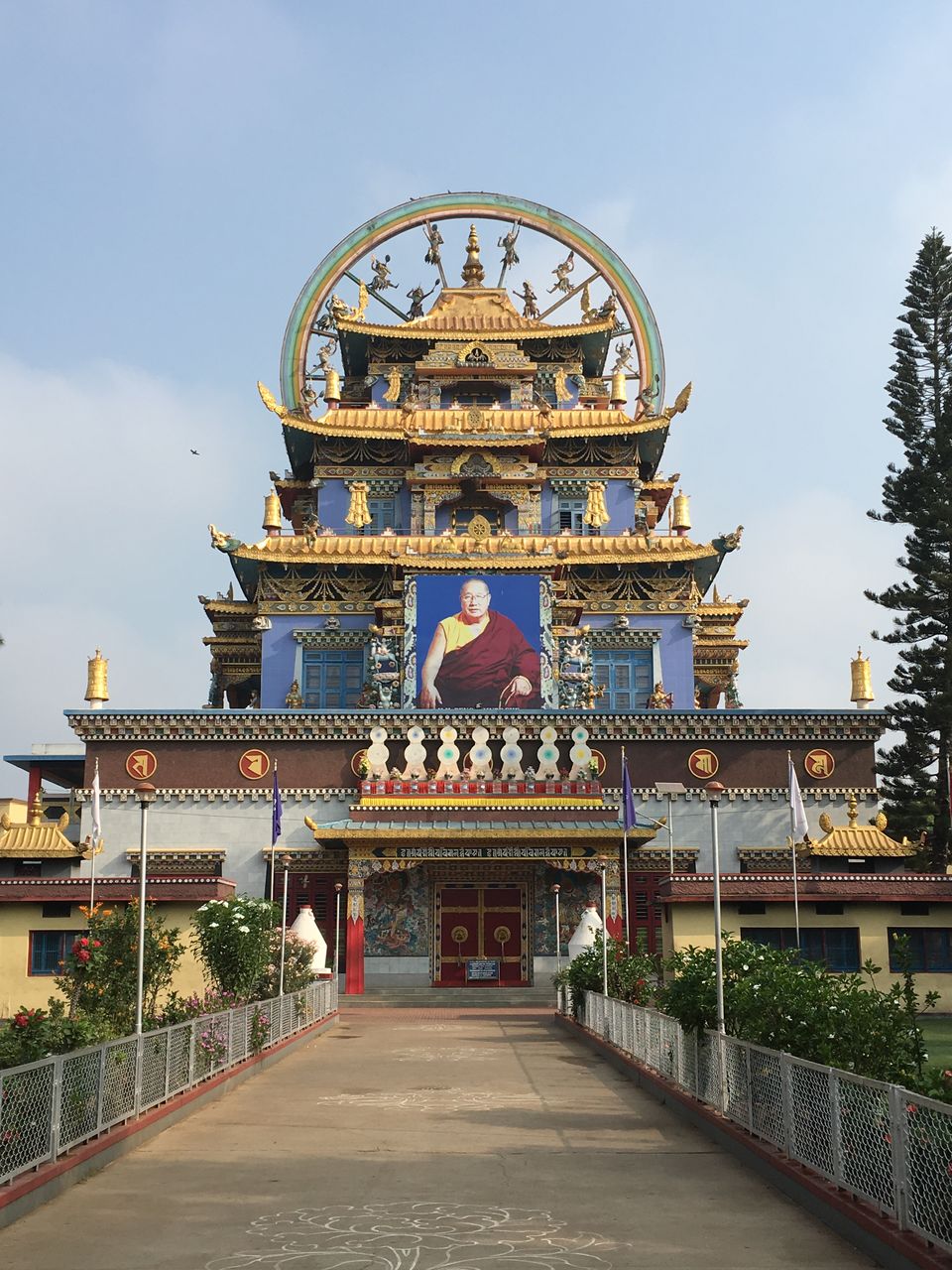 2. River Rafting
After Namdroling Monastery, we headed directly for River Rafting. At this time of year, there's not much running water in the Kaveri river, so it was not risky at all. We all were prepared with our life jackets on, we started making strokes with our pedal on the shout of "Team! Forward" and the raft started moving upstream. After few meters, the Raft guide made the shout of "Team! Backward" and with the backward strokes, the raft stopped. Then, this funny thing happened, our raft guide screamed, "There's a snake in the raft. There's a snake in the raft." and few of us fell into the river and he started laughing. So, it was a part of his plan to make us jump into the river. Then, others also jumped into the river and we enjoyed there for sometime. It was so much fun and I would say no matter it is still water or running water, go take out that raft and jump into that river.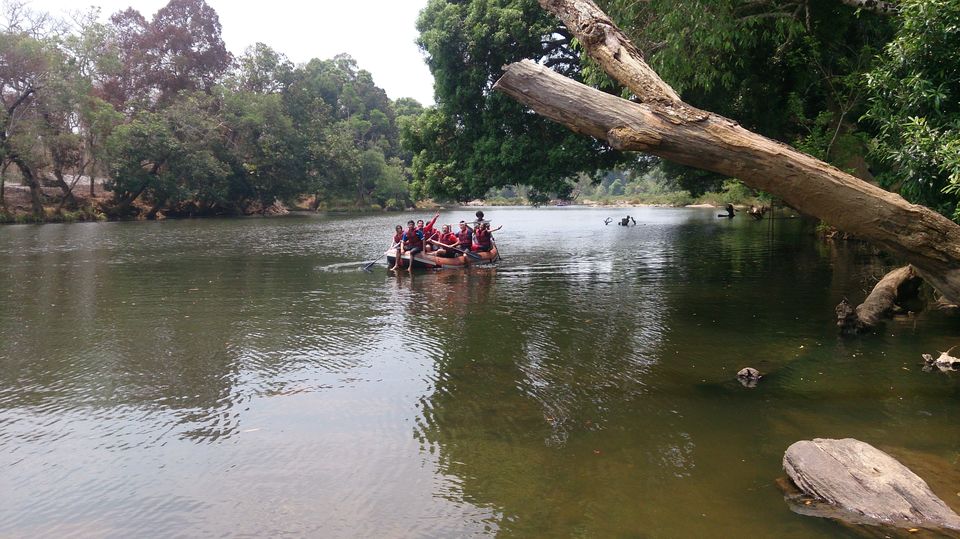 3. Abbey Falls
After enjoying the time in river rafting, we all were very hungry and we directly went for breakfast. After breakfast, we headed to Abbey Falls, people were allowed only till the bridge entry there. We sat there and enjoyed the drizzle of waterfall and ate some chatar patar like raw mango, sweet corn, pineapple, etc.
4. Talacauvery
Next we headed to Talacauvery which is known to be origin of Kaveri River. There's a big temple there with a kund in the center, which is the main attraction there for worshiping the river. In the right side of the temple, there's a series of steps leading to the Brahmagiri Hill and these steps at that moment made me feel like I am walking on a stairway to heaven. At the top, we were definitely into the clouds and there was very less visibility. After 15-20 mins it started raining suddenly very heavily and we started walking down to temple as there's no shed atop. We were totally drenched in the rain and it was too cold by that time. The rain stopped after around 30 mins and we headed for our lunch.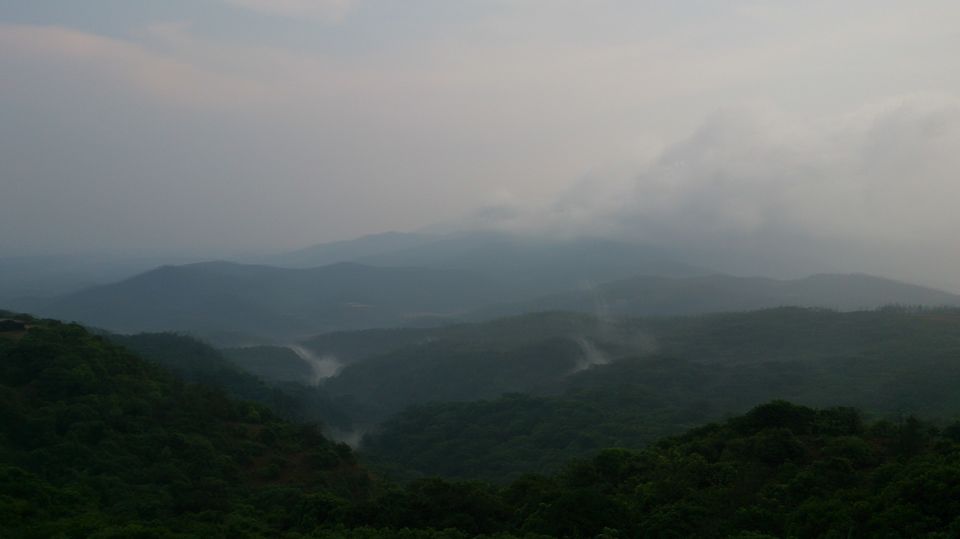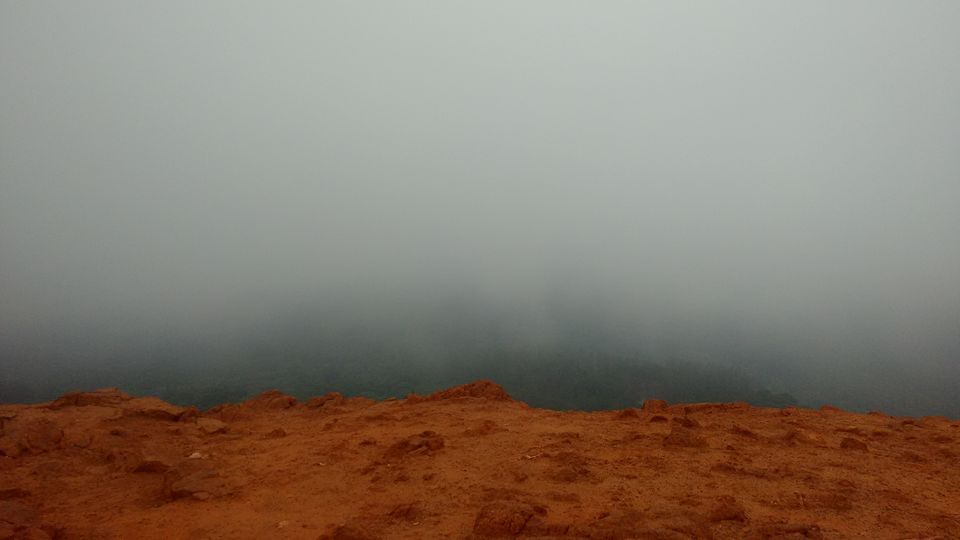 5. Raja's Seat
Our next stop was Raja's seat before sunset and it was our last stop in Coorg. It is a seasonal garden of flowers and a musical fountain. It gives a very nice view of the lush green hills nearby and a beautiful sunset indeed. After sunset, the musical fountain started and we sat silently, enjoyed the fountain show after this tiring day and left for Mysore.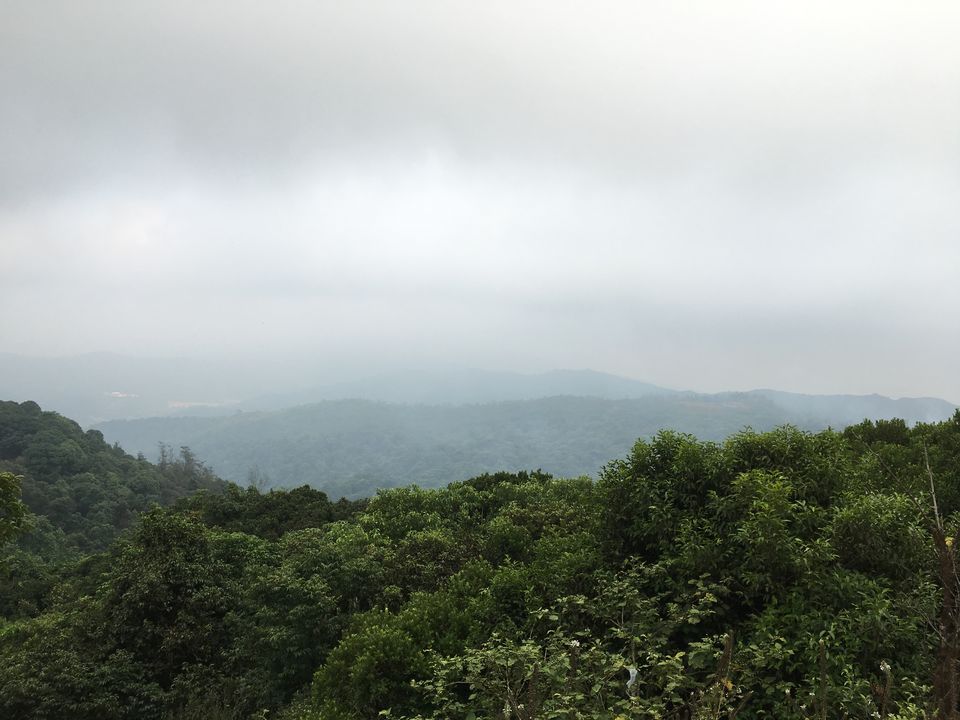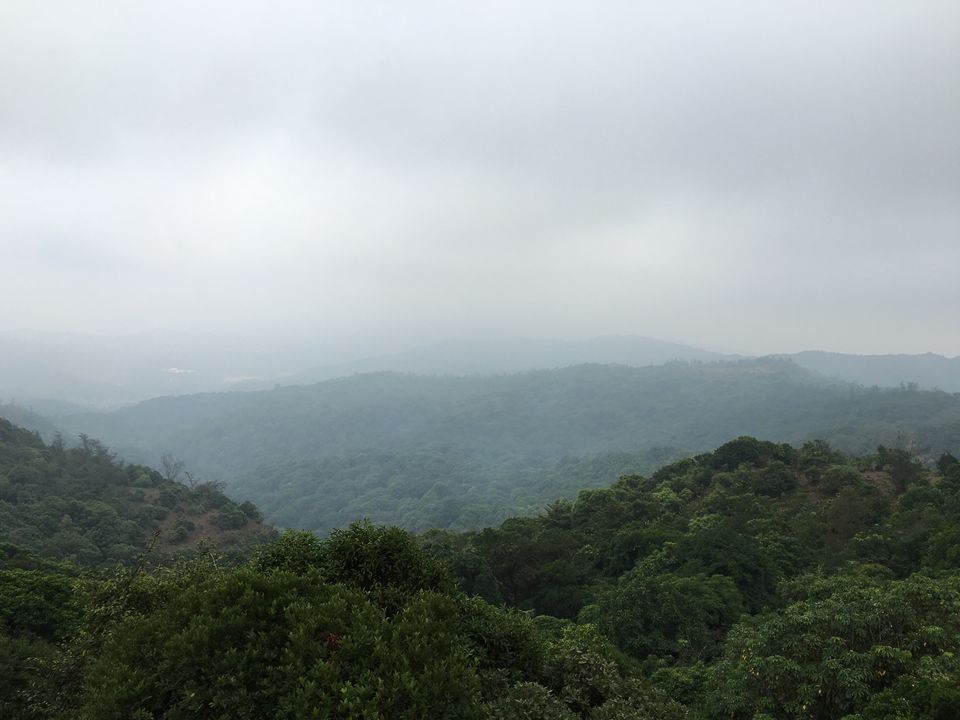 This one day trip is definitely worth taking as it does not cost a lot of money and it does not cost a lot of time. But, you do earn a lot of memories.
Please follow me on Instagram to checkout my latest activities: @gypsyonvoyage