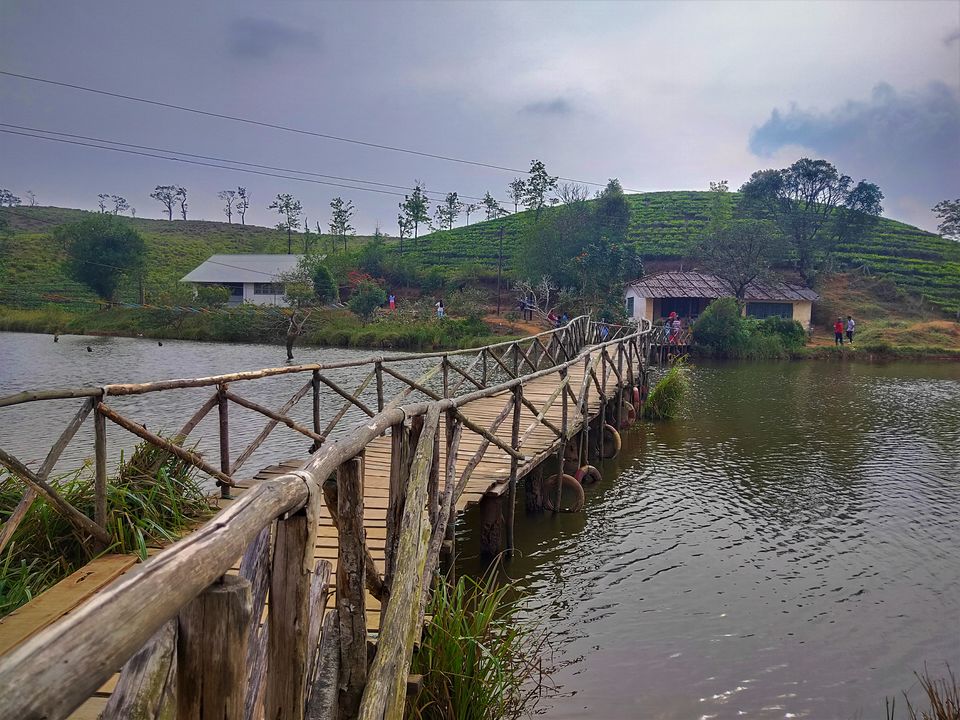 After some planning we - myself, wife, mom, dad and sister, decided to go for a family trip. It was the first time all five of us together going for a trip. So we decided to go in our own car and chose the destination as Vagamon. It is a 140 km drive from our home town Thrissur to Vagamon. We planned to start the journey on Monday, 23rd December 2019 morning and spent the night at Vagamon and next day drive to Idukki dam from Vagamon and then return home by evening.
So we started the journey from our home on Monday morning at 7 o'clock. We are taking the Angamali - Perumbavoor - Muvattupuzha - Thodupuzha - Erattupetta - Vagamon route. Since it was early morning there weren't much traffic along the route. We had our breakfast from an restaurant near by Thodupuzha around 9-30 a.m. After Erattupetta the road condition was little bad but luckily there weren't much vehicles on the road. We reached an view point before Vagamon at around 12 p.m. It was a beautiful view point side by road with views of the valleys and hills. There were people selling ice creams there. We spent some time there.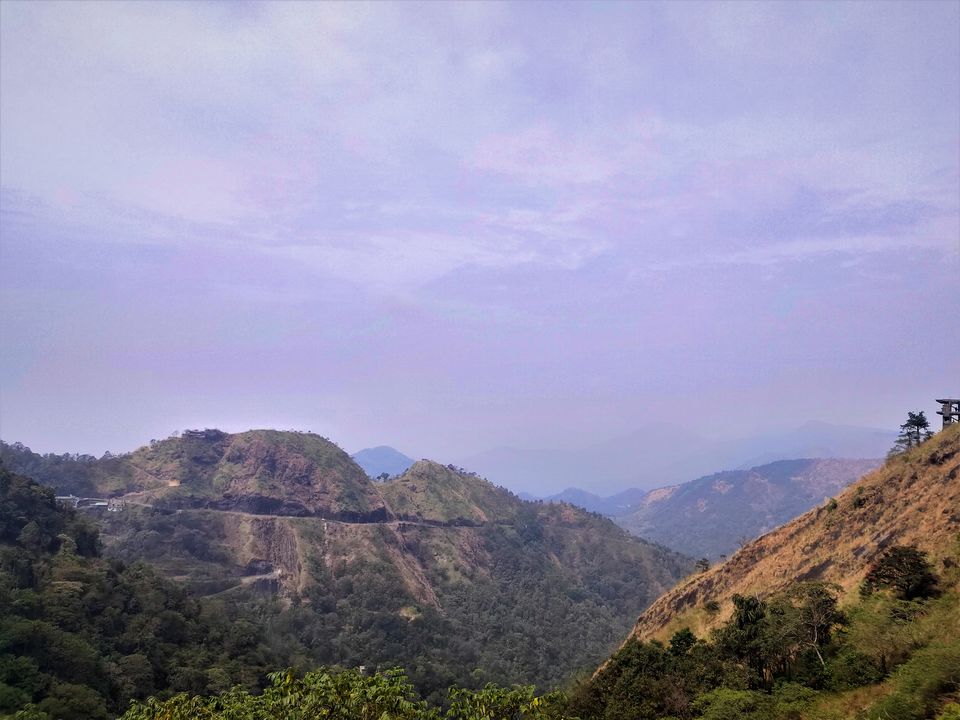 The climate was very hot then and we couldn't feel like we were at a hill station. After an 20 mins drive from the view point, we reached our hotel - Green palace residency. It was an well maintained and beautifully located hotel. It is located at an sloppy area near to famous Vagamon meadows. There are villas as well as apartments there. We booked an 2 bed room apartment and it was real value for money. We took rest for a while as I was really tired of the drive.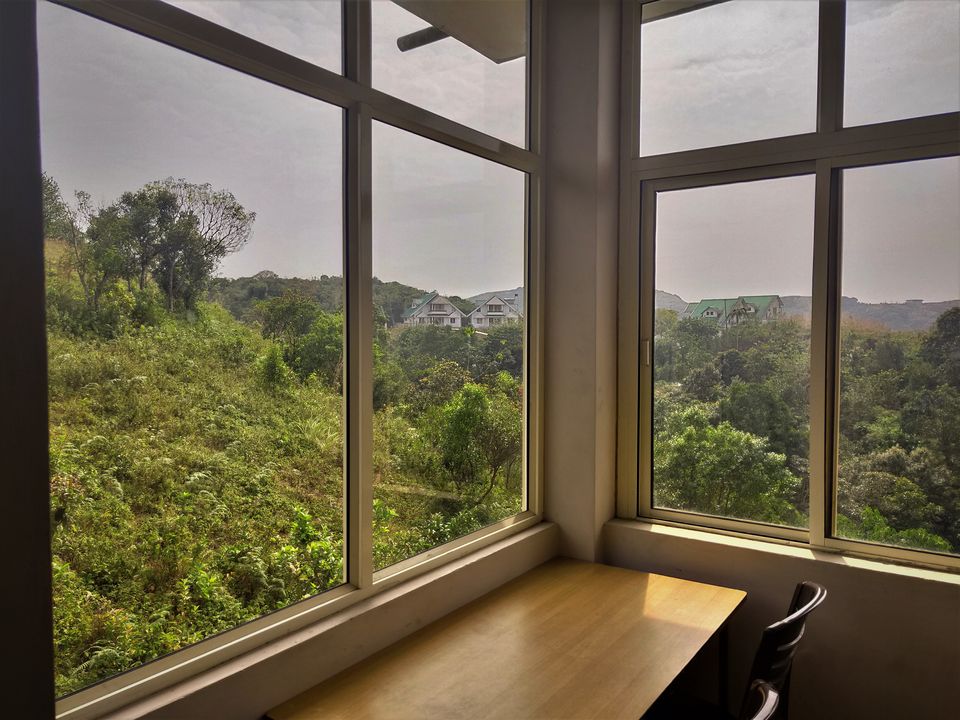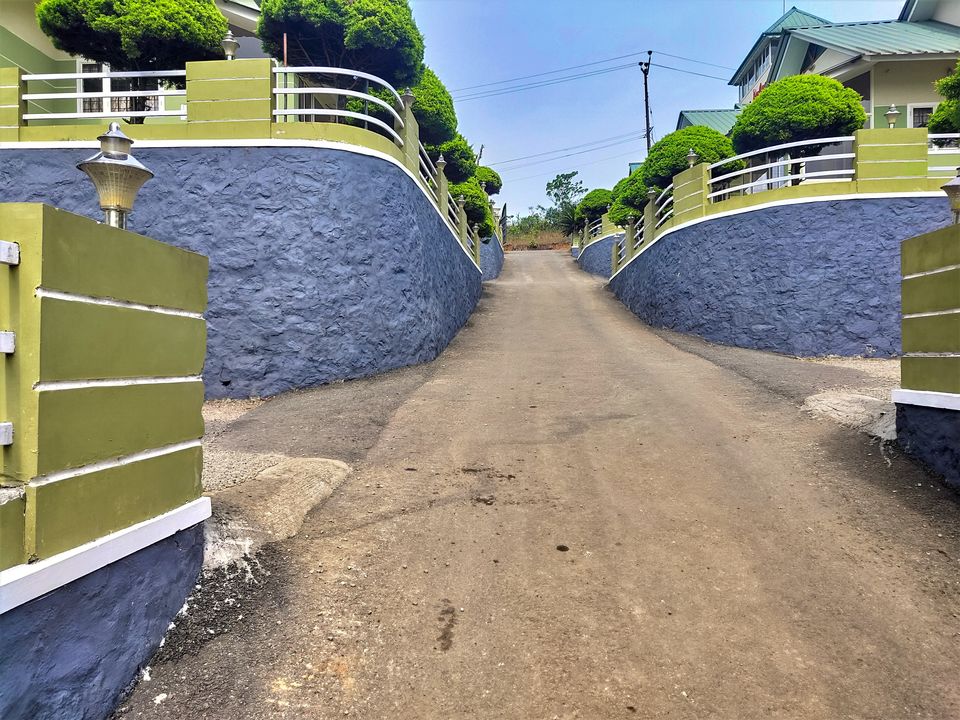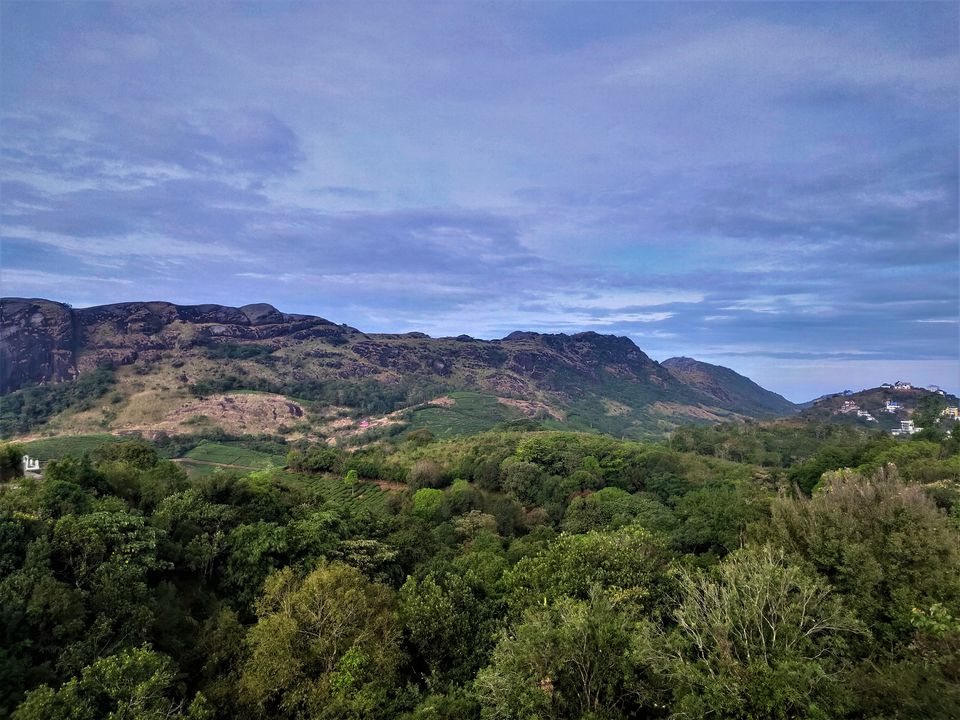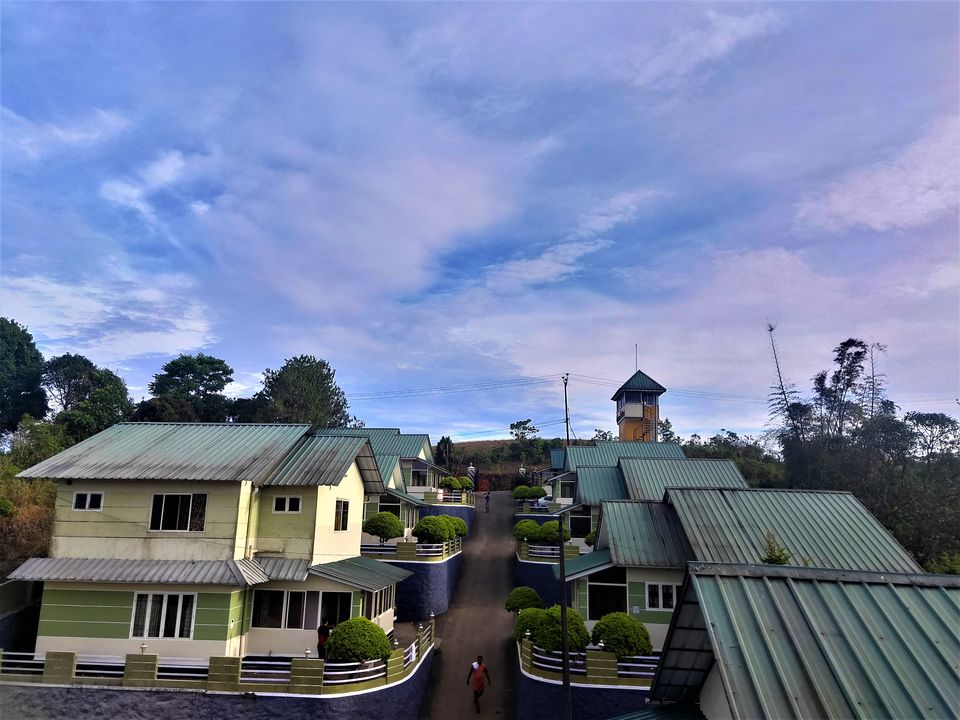 Just after 2 o'clock we went out for lunch. After lunch we visited Vagamon lake. It is a small but beautiful lake located in the center of tea estates. There is a wooden bridge across the lake so that we can cross the lake to the other side where a nice old modeled house is set. Its a very picturesque area, quiet good for taking some nice pictures. There is boating facility available in the lake. Its overall an good place to spent an hour or more.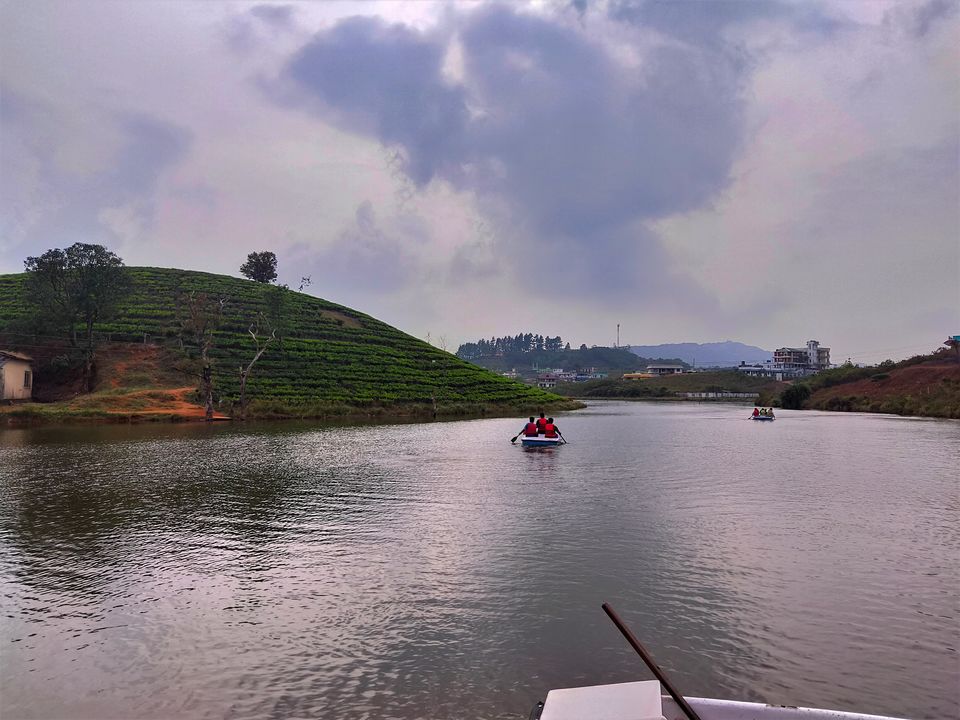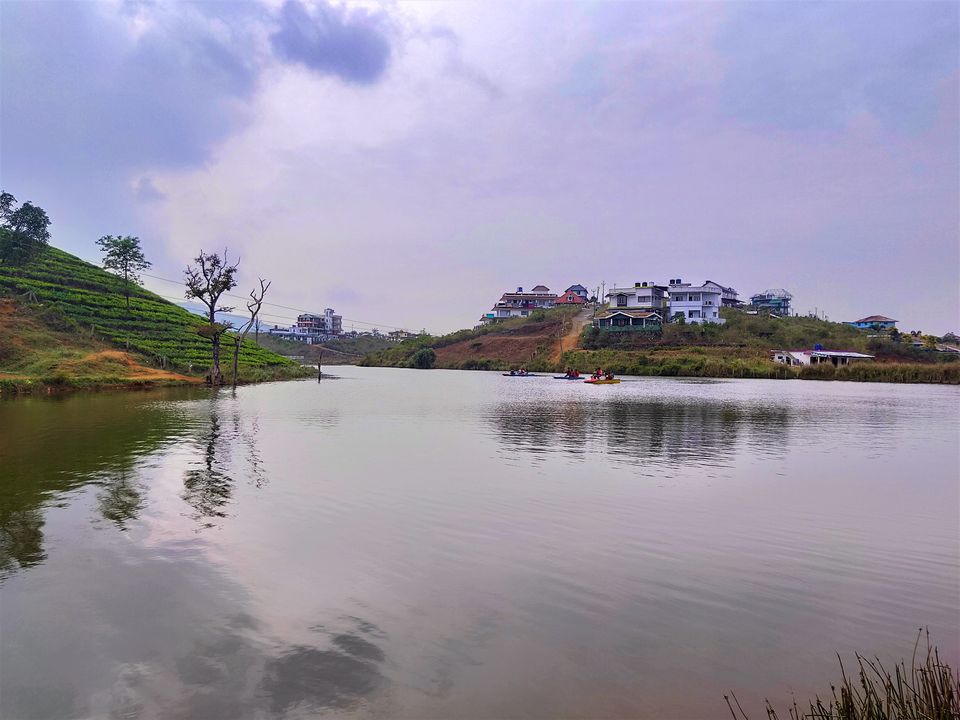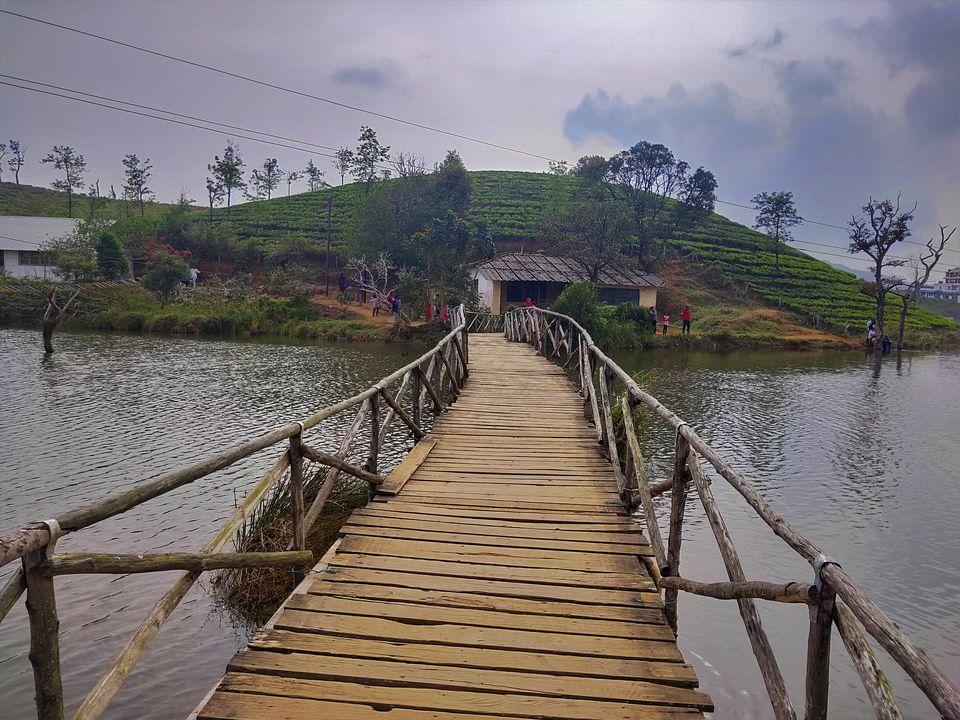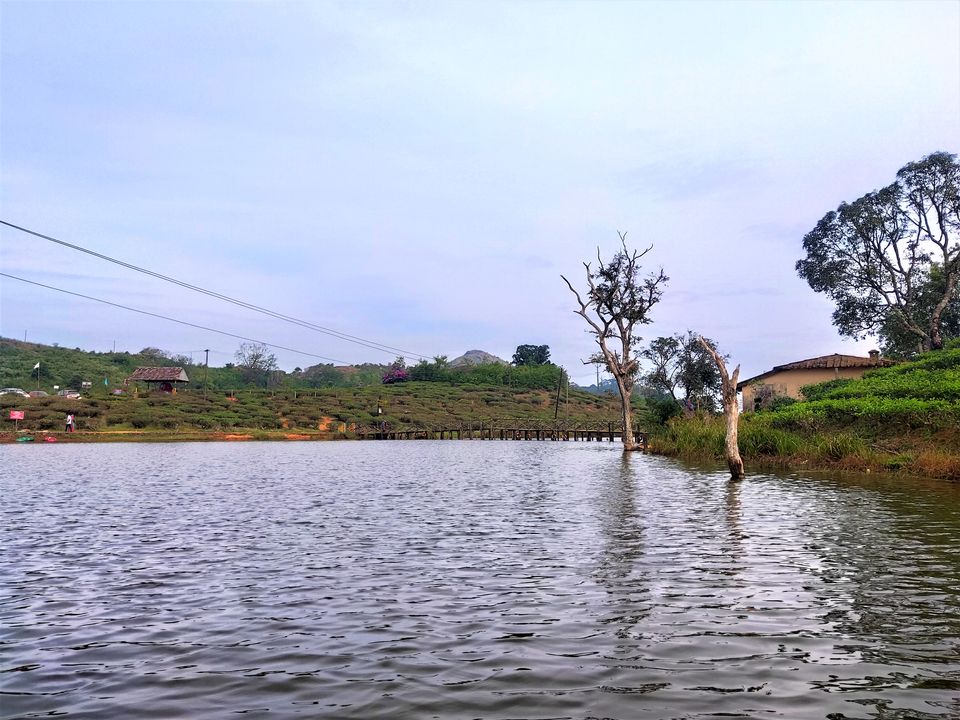 After this we went to the famous Vagamon meadows. This place is the major attraction in Vagamon and it was very crowded. It is such a scenic place surrounded by beautiful hills on all sides. We bought a kite from near by shop and tried flying it. There will be strong wind there most times and is good for flying a kite. This is a perfect spot to spent time with our friends or family. After spending more than an hour there we left to our hotel at around 6 p.m.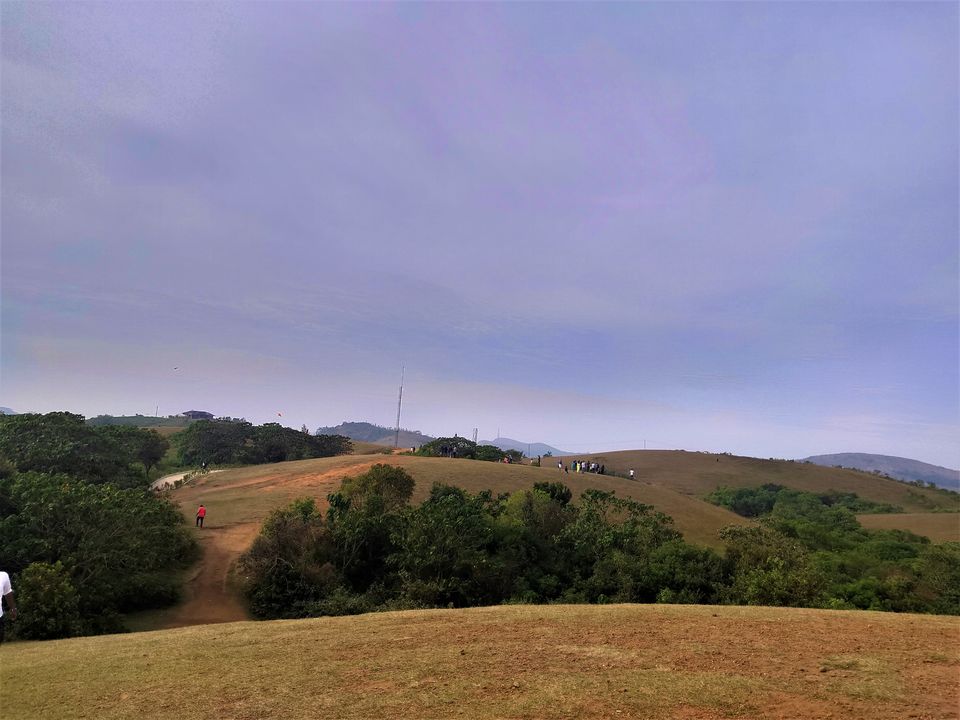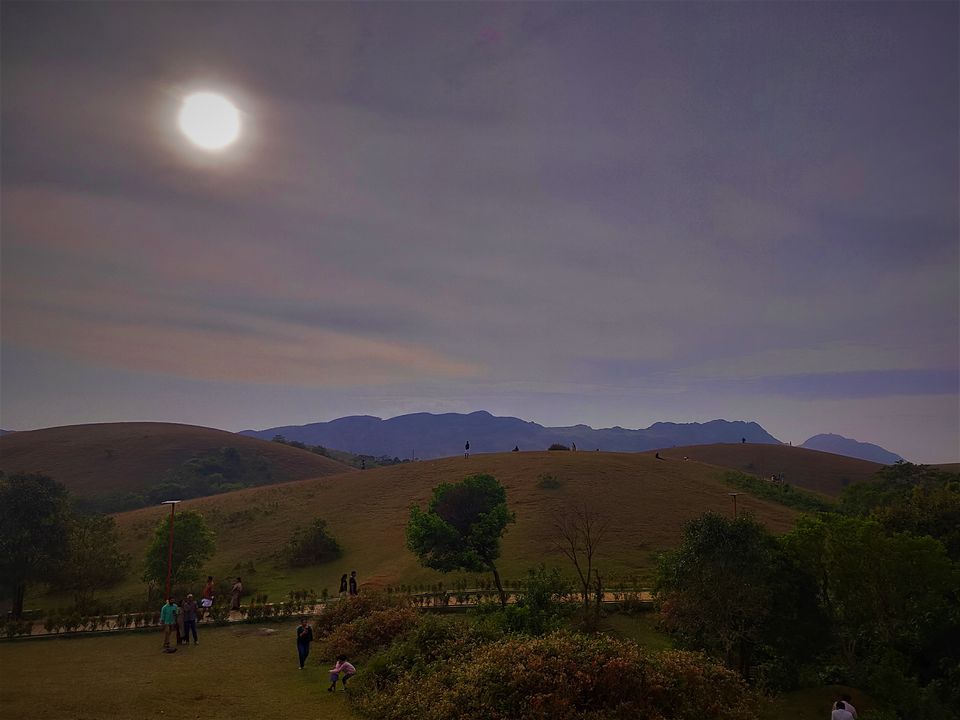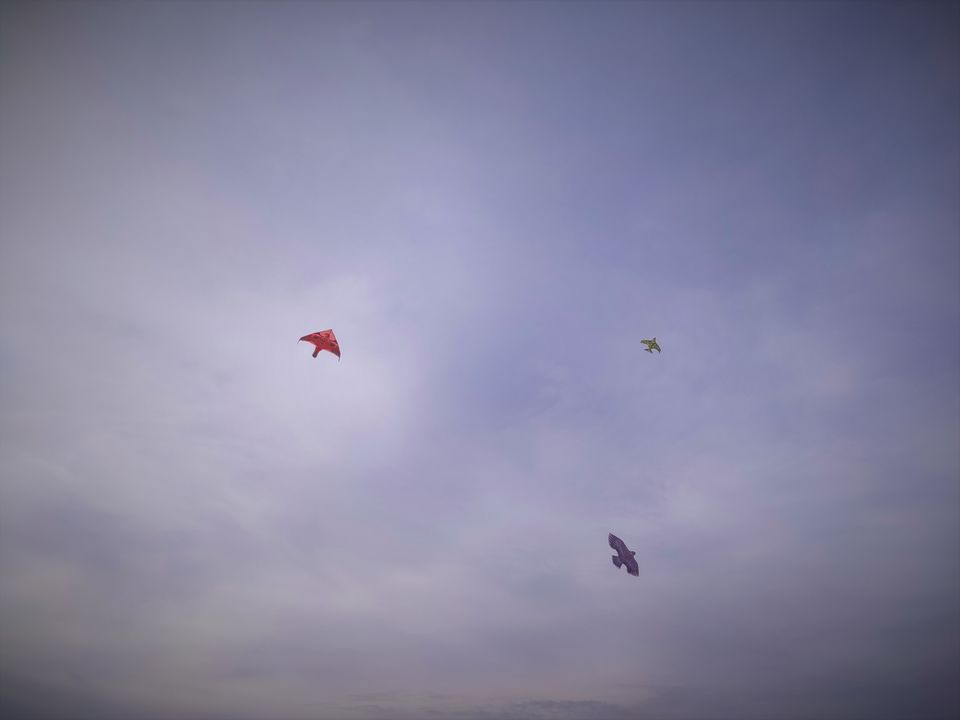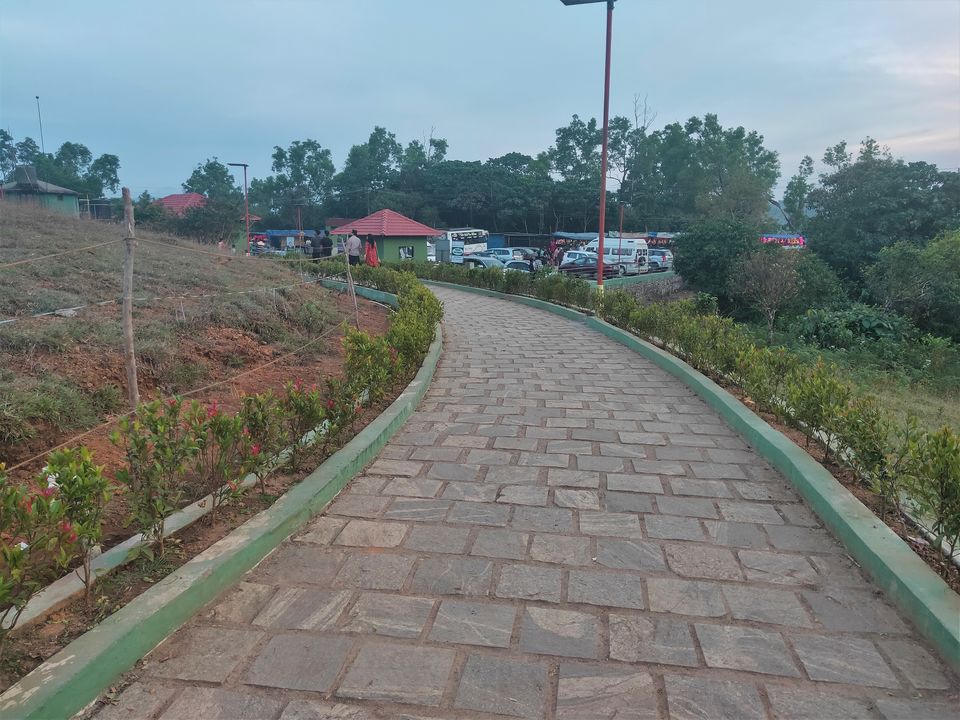 It was an beautiful view to the eyes to see our hotel at night with lights on. It has became cold outside at night but not what normally it would be on a December night. The day was very hot and we really didn't got a feeling of hill station. We heard from people around there as that was not normal at that time of month. We were a bit disappointed by that, but at night it has became very cold and we were enjoying that. We spent some time outside our rooms and it was an nice experience with some cool breeze around. We had dinner from hotel and went to sleep afterwards.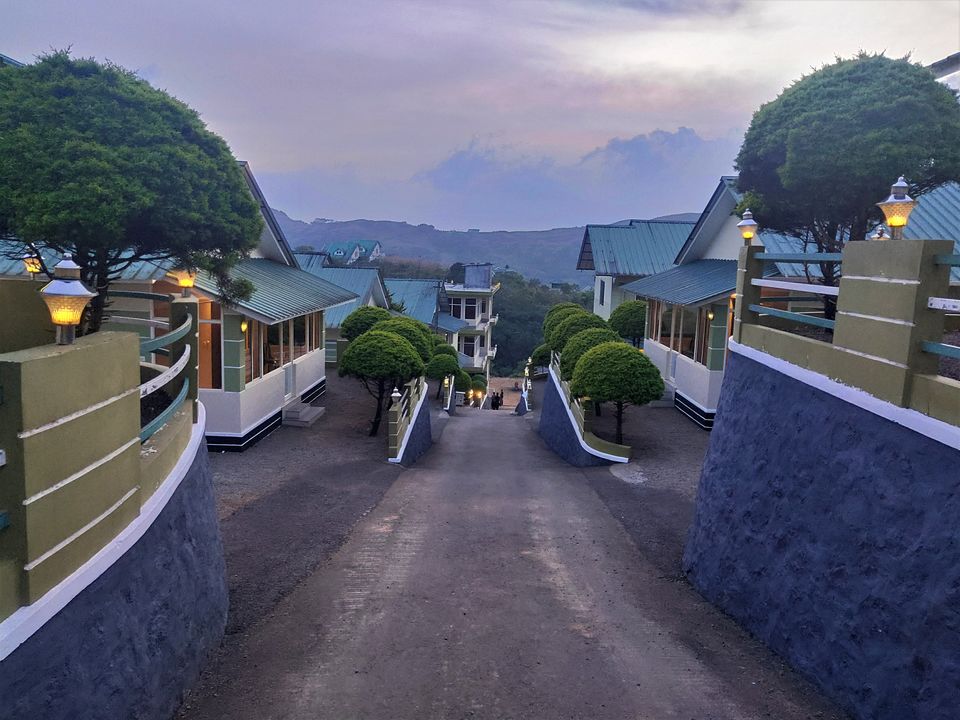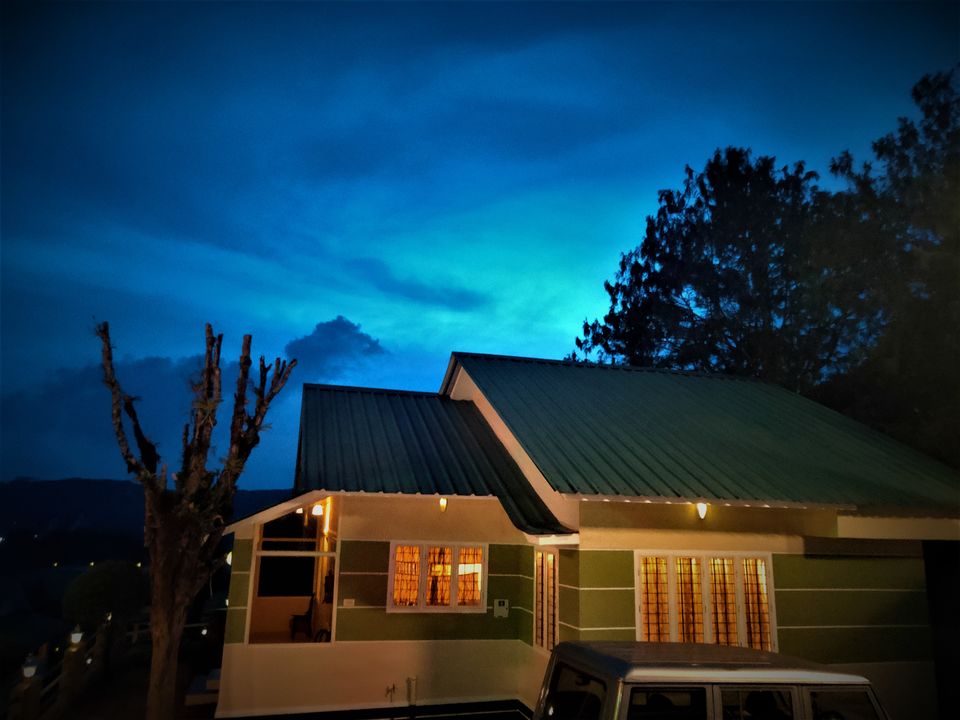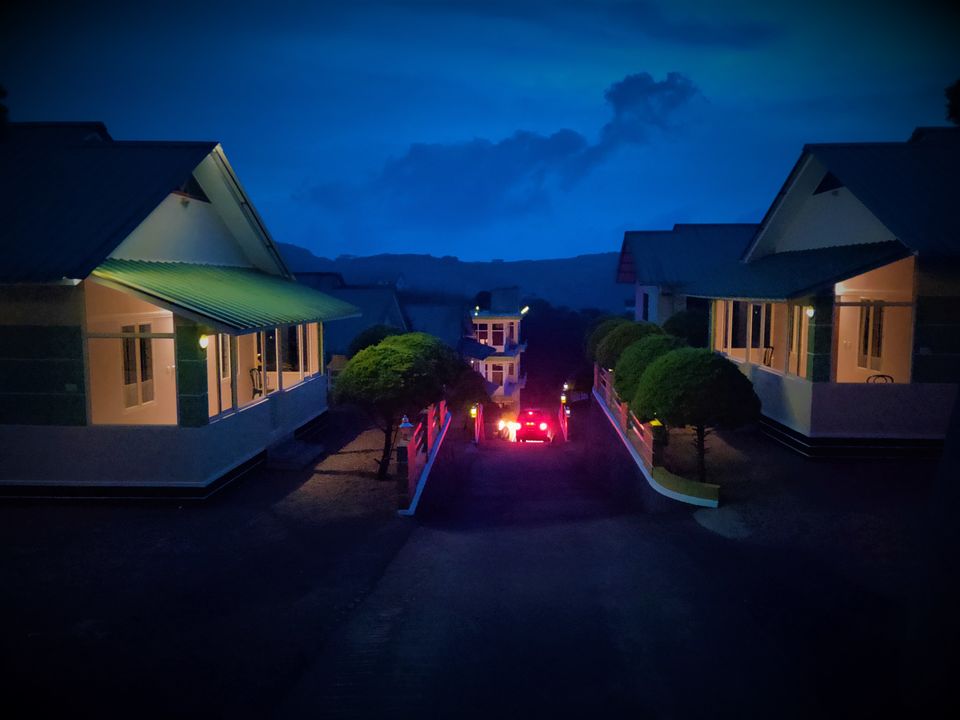 Next day morning we woke up at 6 with the hope of seeing some mist outside, but it turned out to be nothing there and also there were not much coolness outside compared to the night. We had breakfast from hotel and checked out from there at around 9 a.m. We then went to the pine forest in Vagamon. We need to walk a bit to reach the pine forest from road. It was so beautiful there with full of pine trees and walkways between them. It is a nice place to take some good photos and spent some time in the peaceful atmosphere. Since we went there at morning, there were not much crowd and it was so quiet inside. We spent more than an hour there.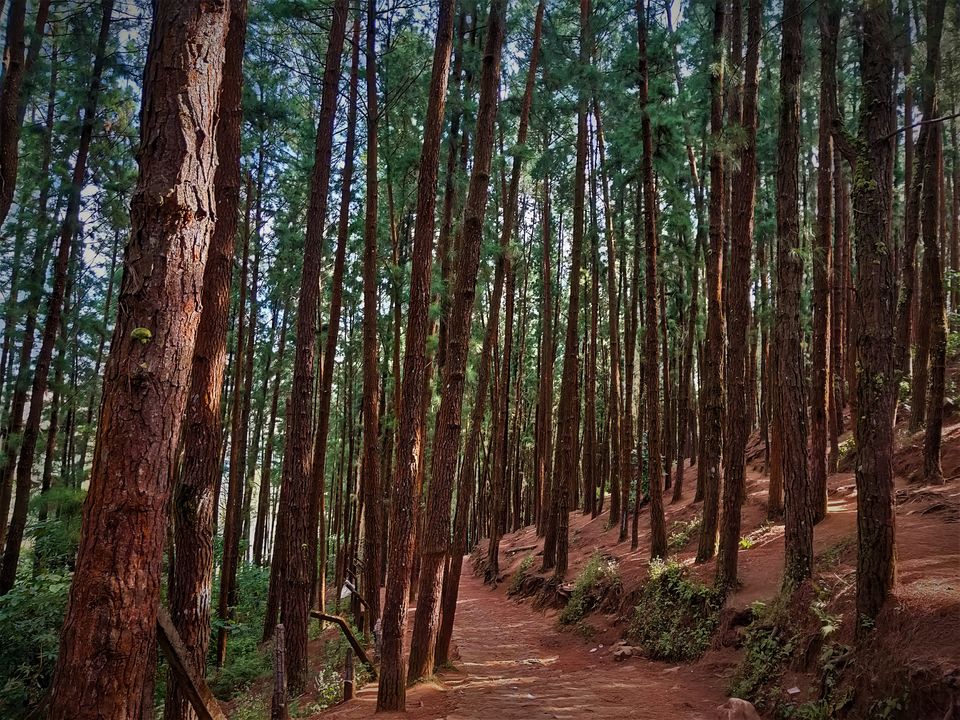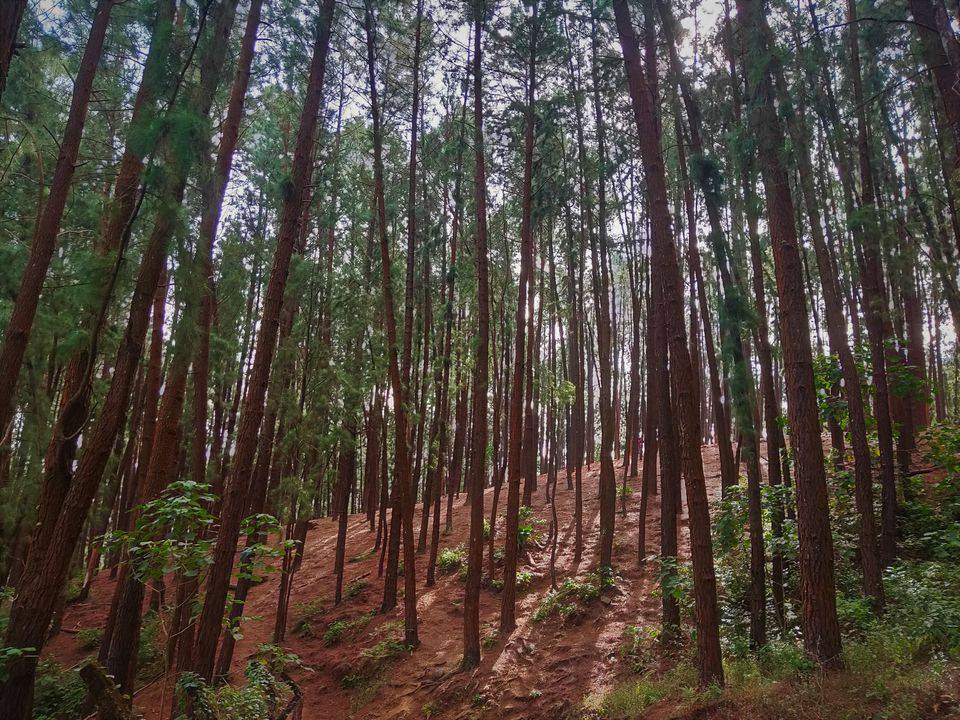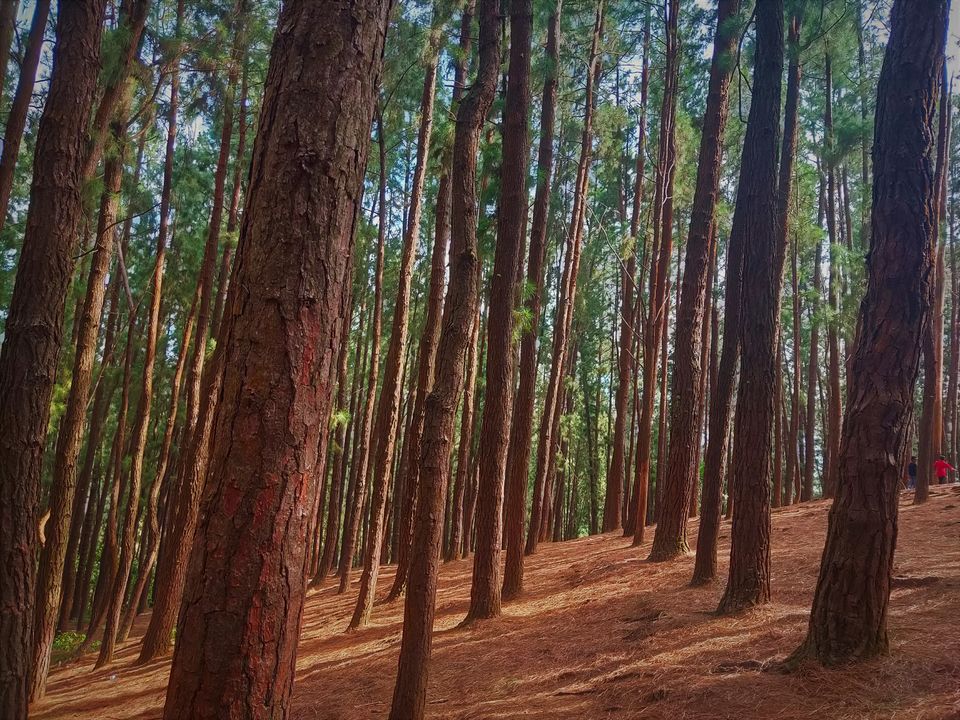 After this we went to visit Idukki dam via Elappara - Kattapana route. The road around Elappara is passing through tea estates and is surely a delight to the eyes. We stopped at one point and took some pictures with tea estates in background. After an 2 hour drive we reached near Cheruthoni town and had lunch from an restaurant there.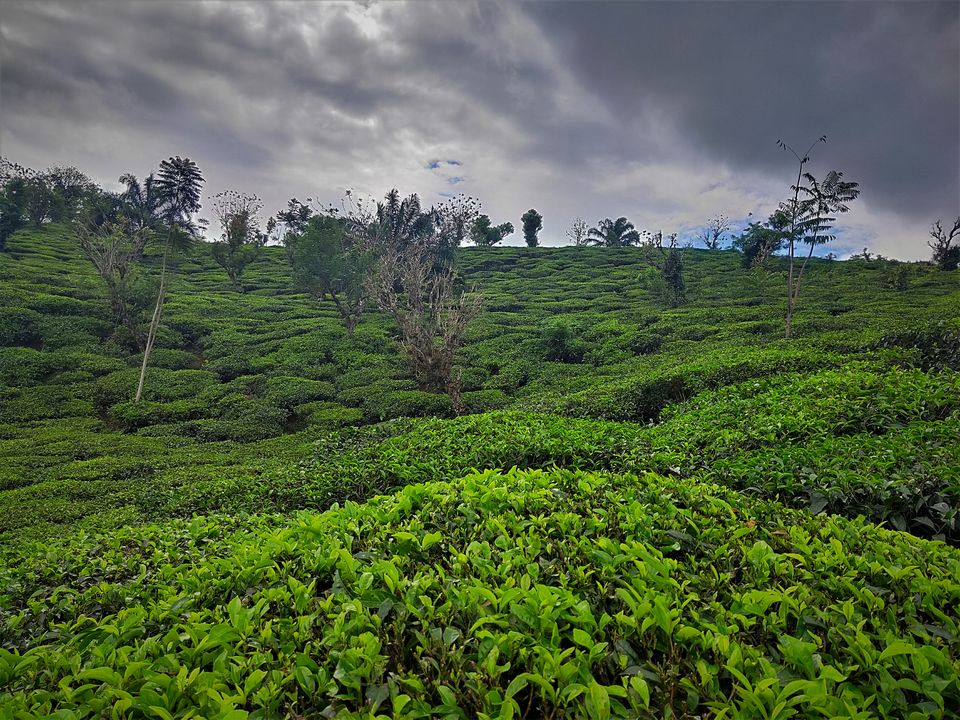 After lunch we drove to Idukki dam. The road to dam from main road was really in a bad condition. After a 10 mins of nearly off road drive we reached at the dam area. There were lot of visitors there and we decided to park the vehicle at the view point of Cheruthoni dam. We can get the vehicle up to the ticket counter, but in case the crowd increases it become a tedious job to get the vehicle back from there. So from this view point we walked to the entrance which was at a 10 mins walking distance. Idukki dam can be visited by road from the Cheruthoni dam.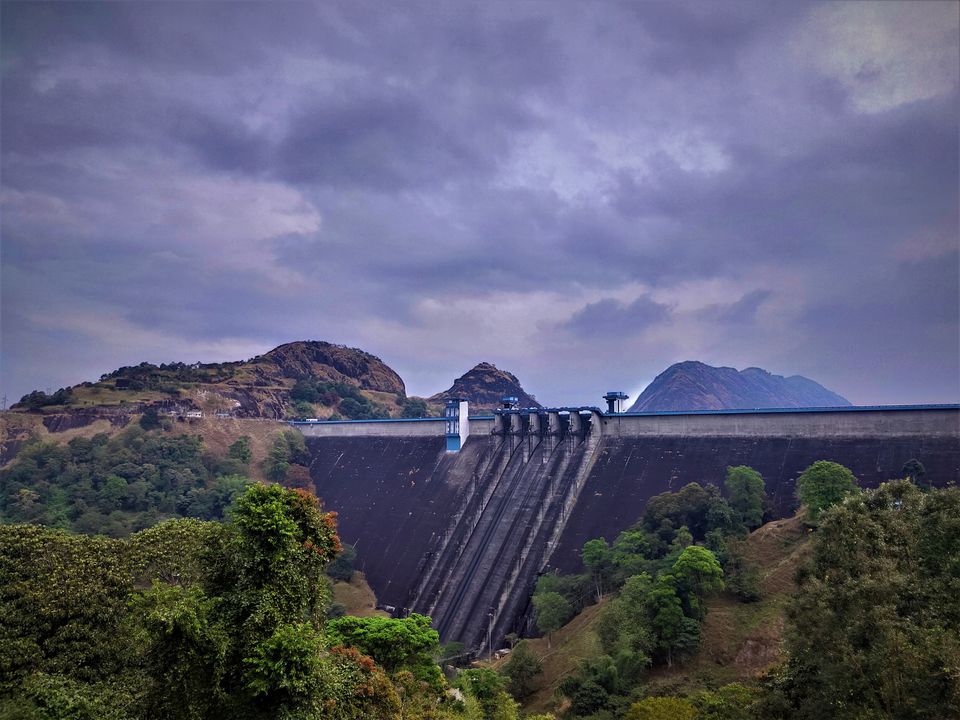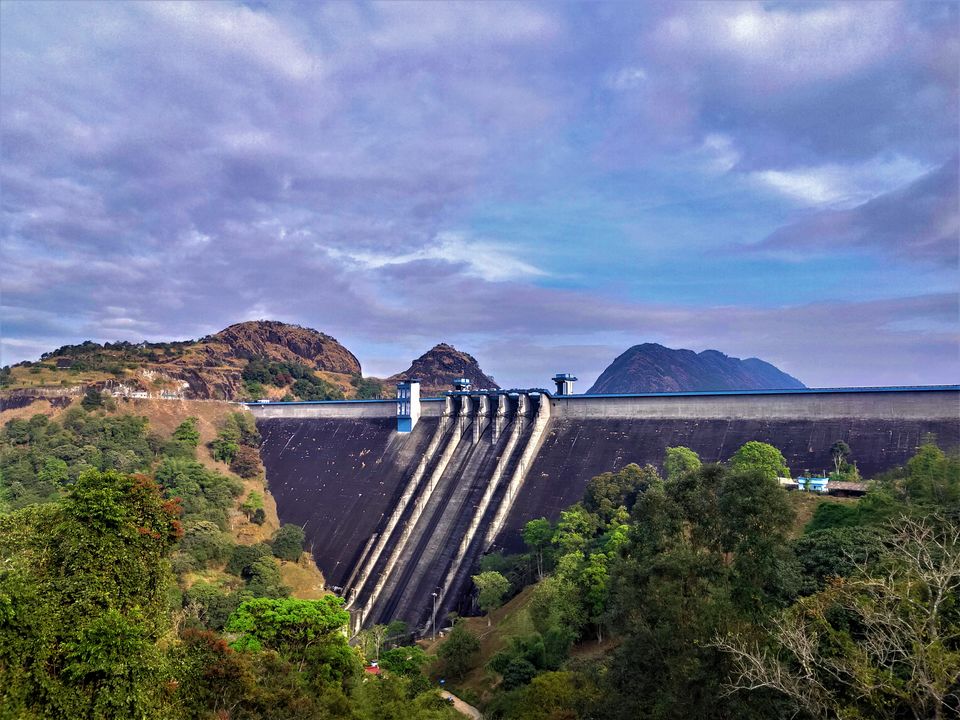 Idukki dam along with Cheruthoni and Kulamavu dam was constructed across Periyar river. It is one of the highest arch dam in Asia. It has got no shutters. The water levels in dams are managed by opening the shutters in Cheruthoni dam, which happens very rarely. There is almost 2 km from ticket counter near Cheruthoni dam to the top of Idukki dam. Buggy cars are available there with separate tickets which takes us all the way. Mobile phones or other electronic gadgets are not allowed inside the dam premises. We took an buggy car as the climate was very hot. On the way to Idukki dam there is an attraction known as Vaishali cave. It is a beautiful cave which can be reached by a 10 mins walk from main road. Myself, wife and sister stepped out from buggy car and visited there. It was an amazing experience to walk inside the cave with one end opening to the beautiful dam view. After that we walked to Idukki dam and joined our parents.
Idukki dam is a huge arch dam which makes us wonder about the challenges we humans are ready to overcome. It was really an exciting view to the eyes. Despite the hot weather, we were really enjoying the time we spending there. We spent around 30 mins there and then took a buggy car back to the starting point. It was around 4 o'clock then. Since they didn't allow mobile phones or cameras inside we were not able to took any photos. All the views are stored inside our mind as some good memories.
We then started the drive back to home. After an 4 hour drive we reached back home at 8 p.m. It was a great trip to remember. It was our first trip together as a family and first time will always be special no matter what.