As every individual in an IT field used to say, I was also so bored by the monotonic life that I have been living, I felt like I need a change from the hectic life and need some calm and peace of mind. My search for peace of mind end up in this beautiful place Coir Village Lake Resort.

I plan this trip on the month of May and since coir village is about 4 hours of travel from the place I live, I decided to travel in train. The journey was quite nice, I got seat next to some North Indian people who came here for joining a prayer meet, even though it was difficult for me to understand their language, I some how make up to communicate with them and it was fun.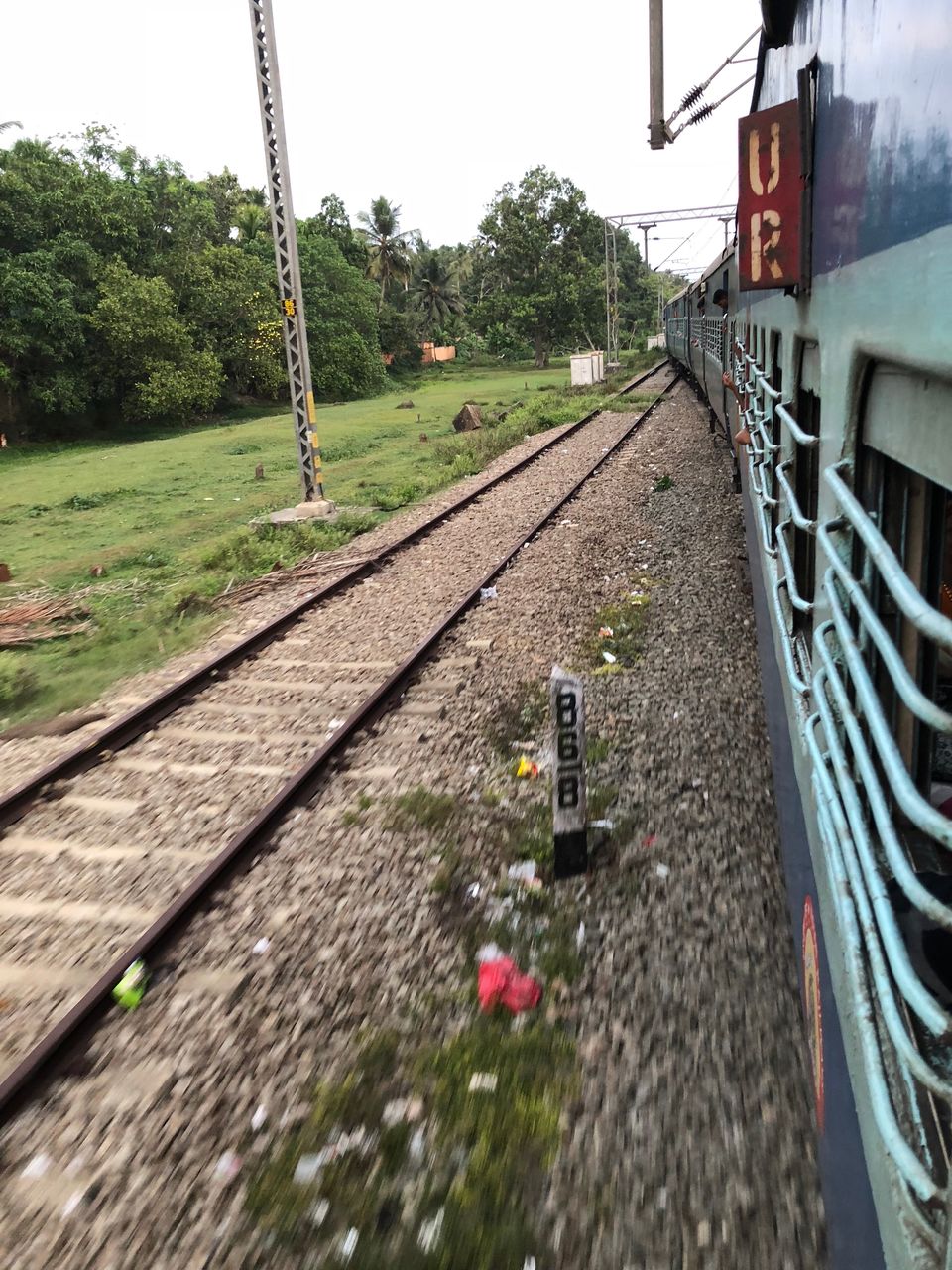 After 4 hr and 15 minute travel the train reached Alleppey, Mr. Shameer the manager of Coir village Lake Resort came to pick me up for coir village.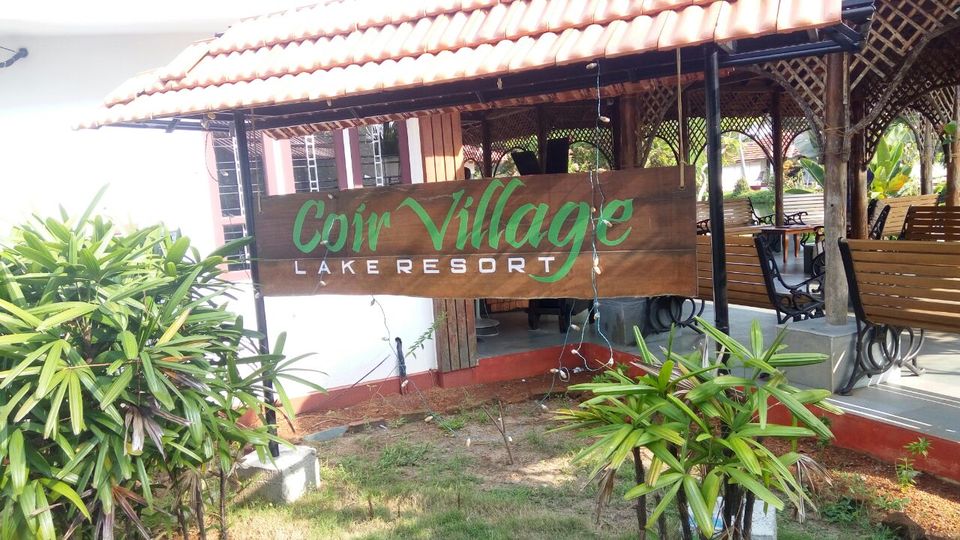 The first thing who ever opens the door of coir village lake resort notice, is the backwater. The village is surrounded by backwater. I was astonished by the beauty of that village. It was so calm and quiet, That place is a D'stresser.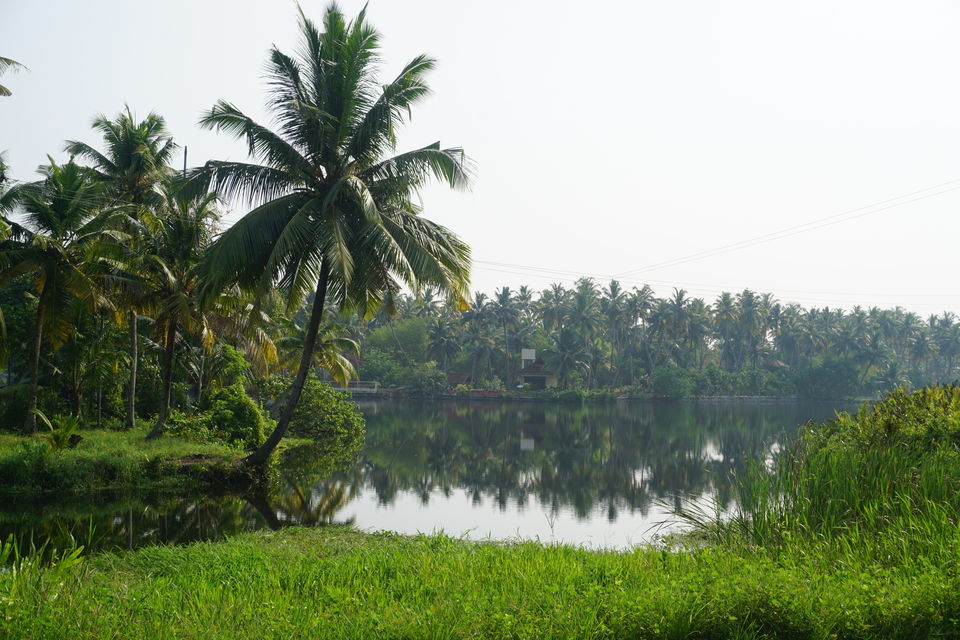 The Team at Coir Village Lake Resort welcome me so beautifully and it was a warm welcome for me. They took me to their restaurant called as "Oottupura" first, since it was quite late to have lunch. The lunch cuisine was fried rice and chicken gravy. I found the gravy have a flavour change which i used to eat on my place and i ask it about the butler and he answered me in style that it is "alleppey style chicken curry" and i must say it was tasty.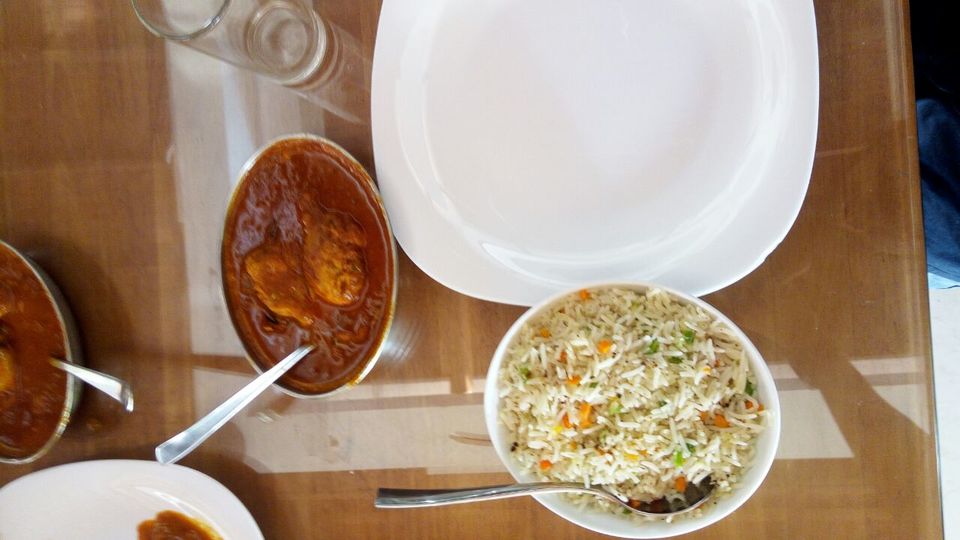 After lunch Mr. shameer accompanied me to show my room. The room is on the other side of the restaurant, means we need to travel in canoe to reach at the room since the resort is surrounded by backwaters. I enjoy the ride in canoe to my room. I have given a cottage which they have named as "Kerala Cottage" for my stay, The room was clean and tidy and the most beautiful attraction of the room is that the balcony of the room opens to the other side of backwater and it is an astonishing review.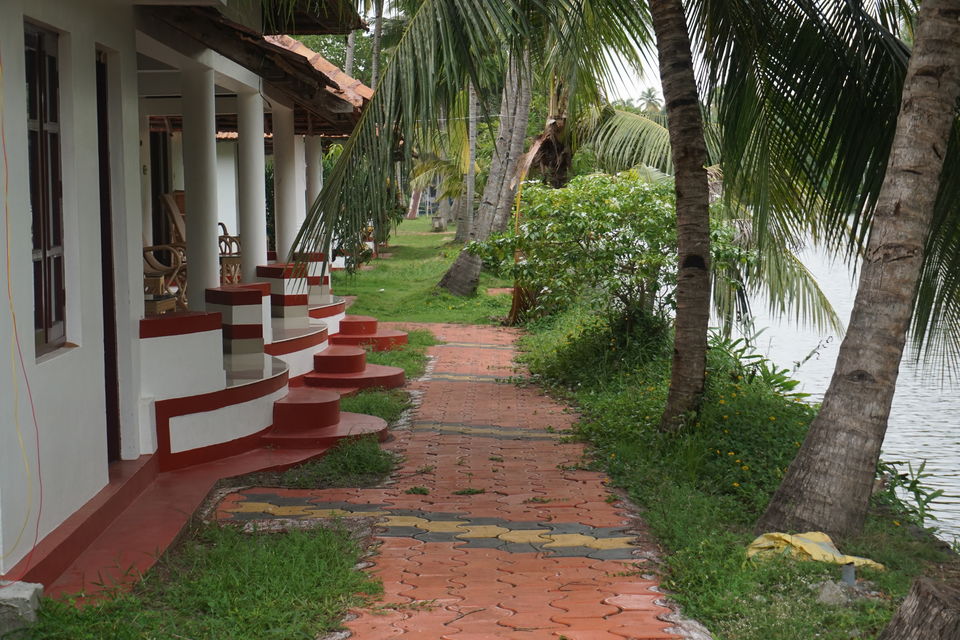 On Day 2 i woke up to an astonishing view of the backwater, they give the morning coffee in my room and i enjoyed having it by looking at the backwaters by sitting in my balcony. In Alleppey most the village people earn money through coir making and fishing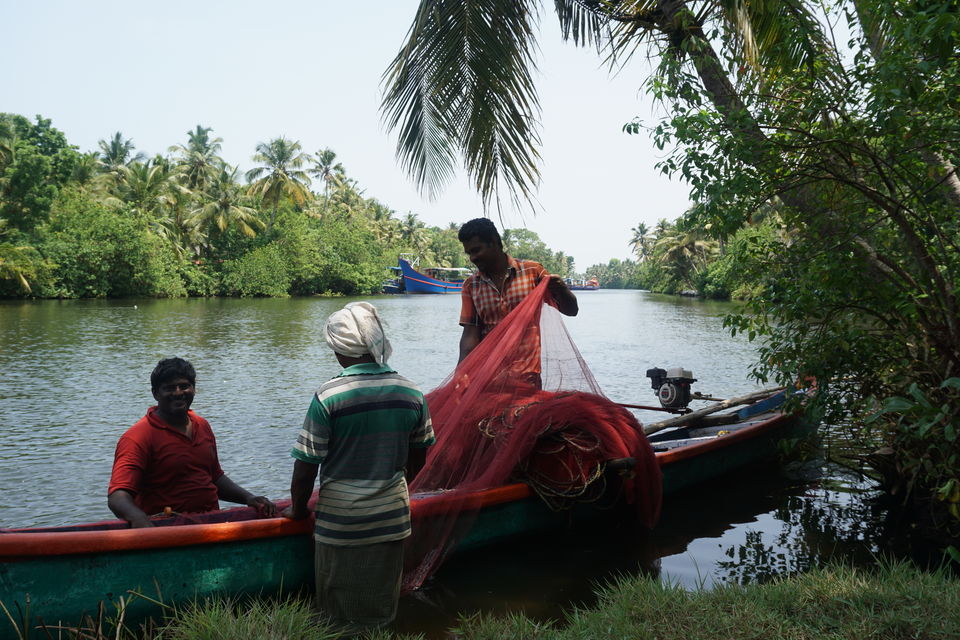 In the evening they took me to the near by beach in canoe. The canoe ride was the most beautiful one , and i really really enjoyed it.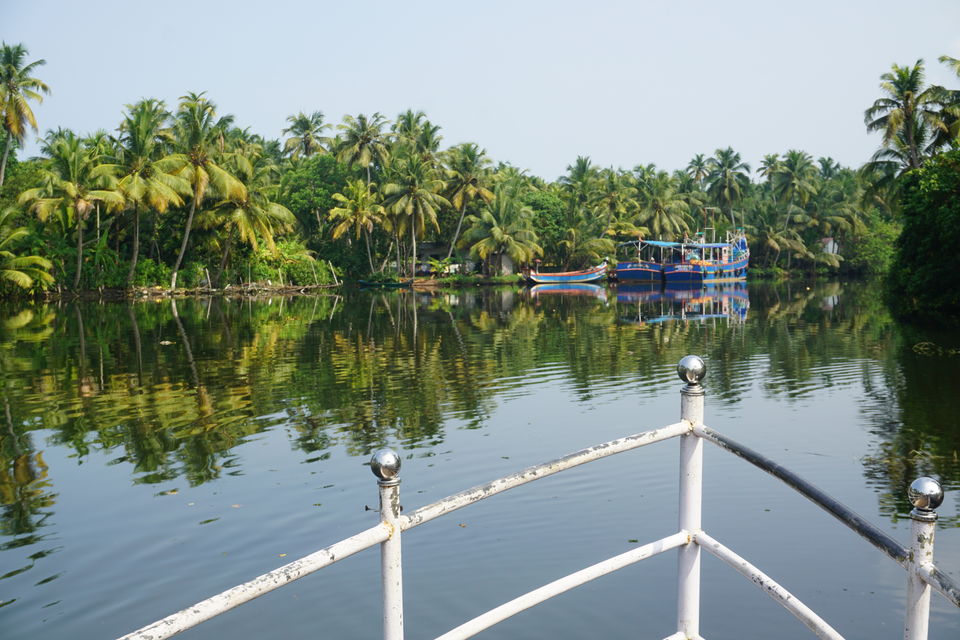 In Evening I again went back to the restaurant and they give me coffee and snack of banana "Pazhampori" i like the flavor of pazhampori and i enjoy having it.
In the dinner i prefer to have "Chapathi" and they served it with special "Karimeen Curry" which is of Alleppey style. It was very tasty and i enjoyed having it. and then i went for sleep, since i was very tired.
I saw some people fishing in backwater and they seemed quite happy because their fish net on canoe was filled with "Karimeen" on that day. After my shower and dressing up i reached the restaurant and they give appam for the breakfast, i really quite enjoyed their style of flavours in their cuisine, after the breakfast i went for the village tour and it was literally a "coir" village because most people daily wages is through coir making and also fishing.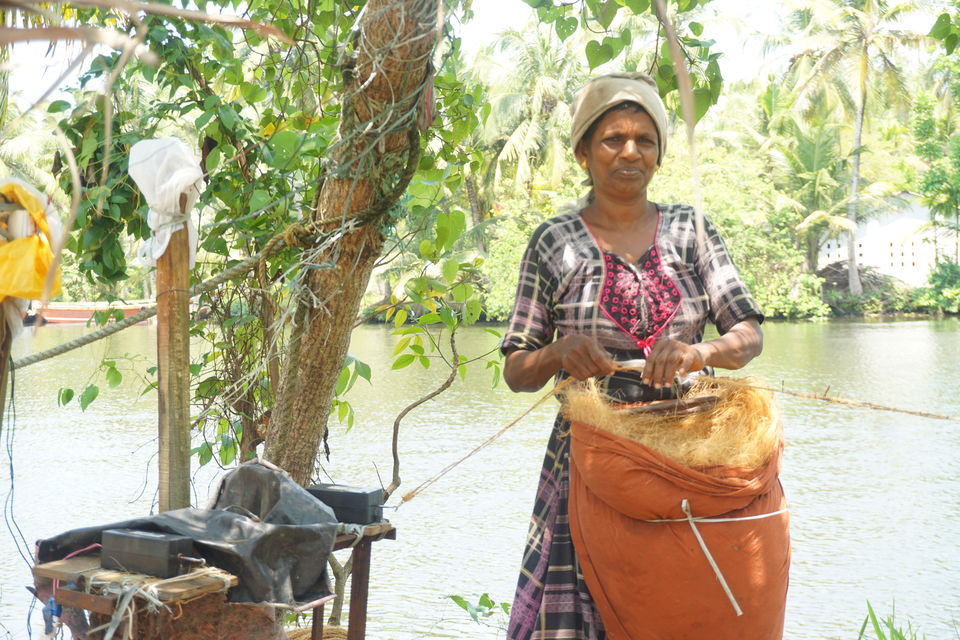 I reached at the time of lunch in the resort and they serve me the lunch in kerala style. The lunch was plated in "Plantain Leaf" with rice, sambar, moru curry (curry made of curd and some vegetables ) upperi, mezhukupuratty, aviyal, pachadi, pappadam and special "Karimeen fry". I literally enjoyed the food, since it was so tasty. I also appreciated the butler for serving me such a tasty food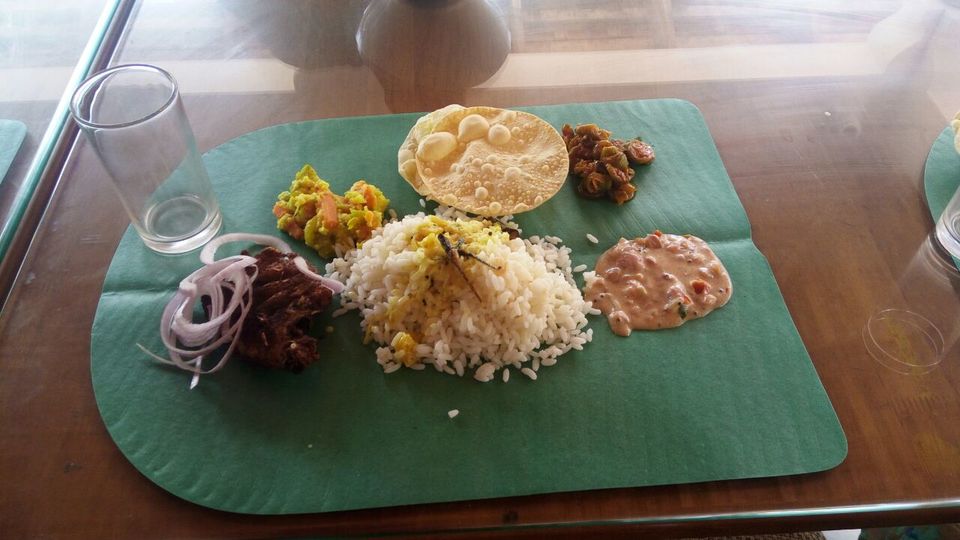 The beach was about 10 minutes distance from the resort and the it was very clean and quiet one, not at all crowd. I really enjoyed watching the sunset on the beach.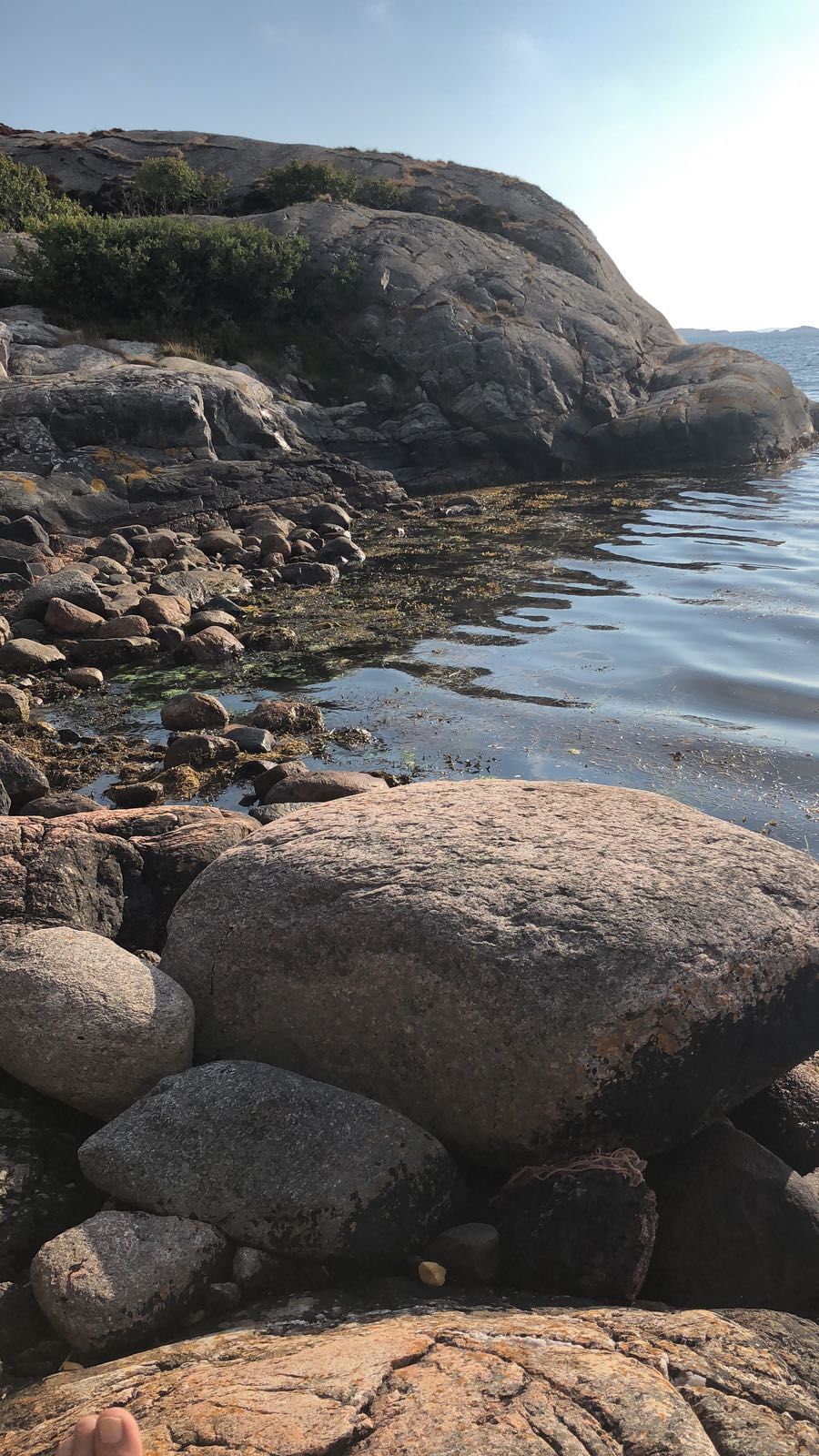 On Day 3 since it was my time to get back to where I have to be, I decided to say good bye to Coir village. Even though I was sad saying bye to this beautiful place I felt happy because I am taking a bag full of memories with me from this place. and after my breakfast, Mr. Shameer drop me to the railway station and I said bye to Alleppey by promising them that I will come back soon to make more memories with them.