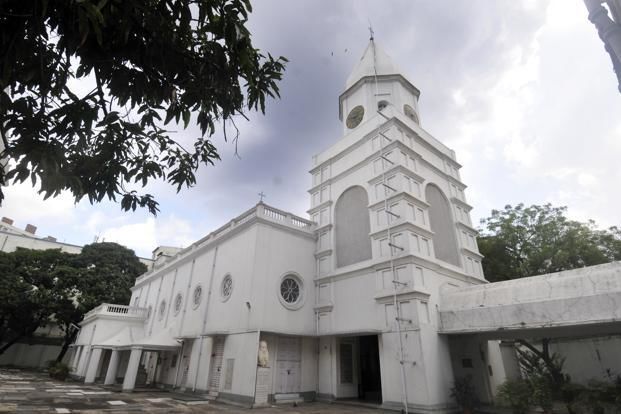 Kolkata was once the home of numerous ethnic communities. Armenians were one of them. During the Mughal reign, a large number of Armenian merchants came to India for trade. They first came to Surat in Gujarat. From there, they spread to other parts of the country. Also during the horrific Armenian genocide, large number of Armenians fled their country and settled in foreign lands. They also came to India and Kolkata being the most important city in India back then, families came and settled here to have a livelihood.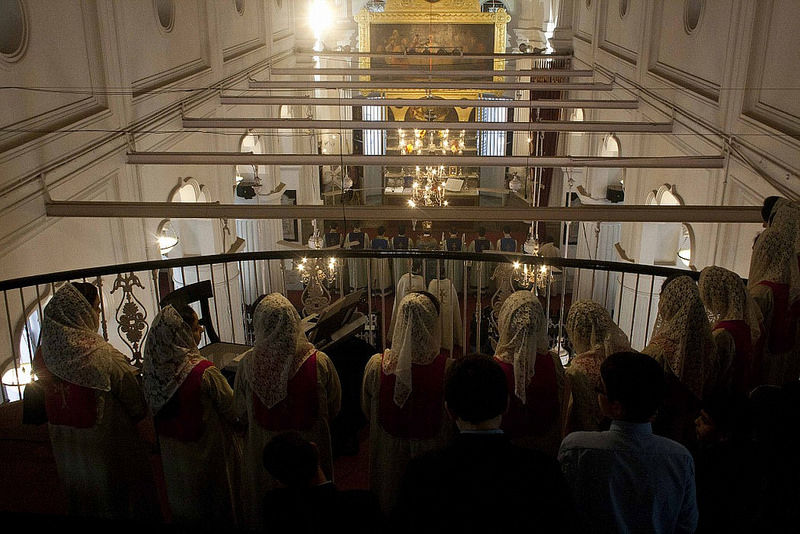 This church, which was constructed in 1724 became one of their major religious spots in the city. Today it lies hidden among the heavy markets around it in Burrabazar. But the stories it tells through its architecture, about the Armenian culture, makes it a must visit when you are in Kolkata.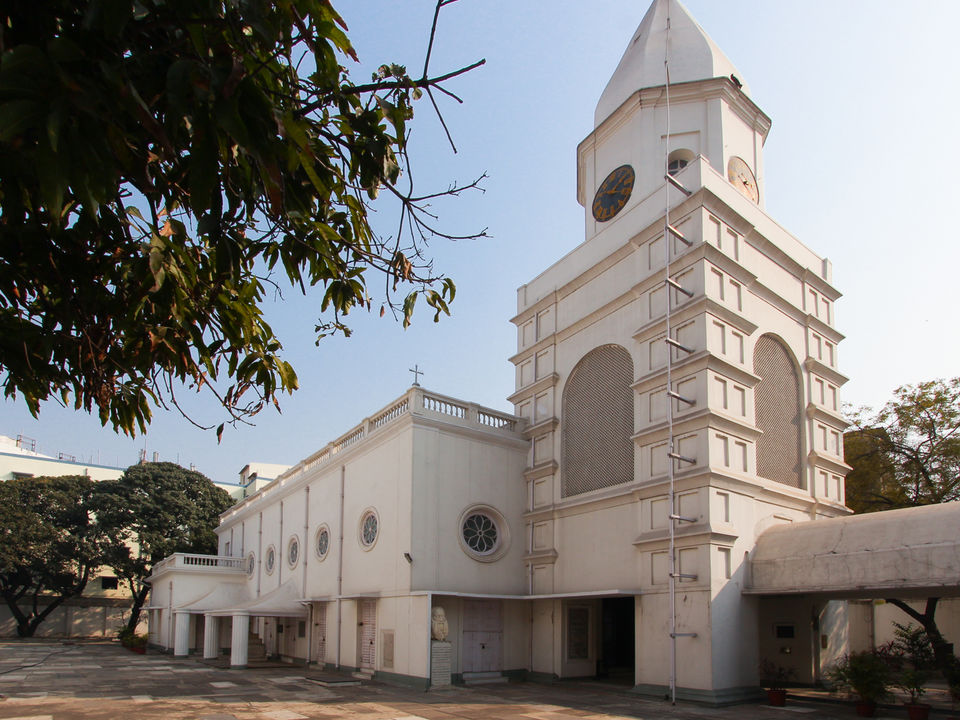 Things to see:
Armenian Church Interiors
If you are a lover of historical interiors and how they differ from culture to culture, the interiors of the Church of Holy Nazareth will drive you speechless. It exhibits the Armenian way of following Christianity, whether it is the design of the entry gate or the walls inside. Take a walk inside the church to feel its atmosphere.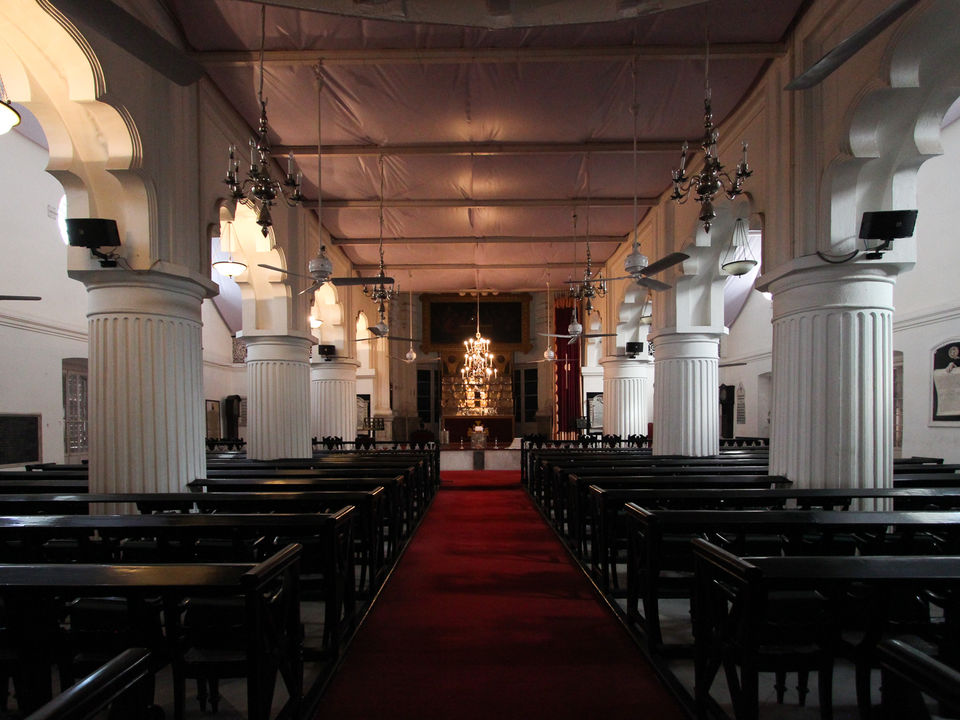 Cenotaphs and Epitaphs
The church garden and the rest of the complex is filled with cenotaphs with beautiful designs and some of the most amazingly composed epitaphs. At a point, it is nearly impossible for you to roam around the church without stepping on them. Yes, there are that many.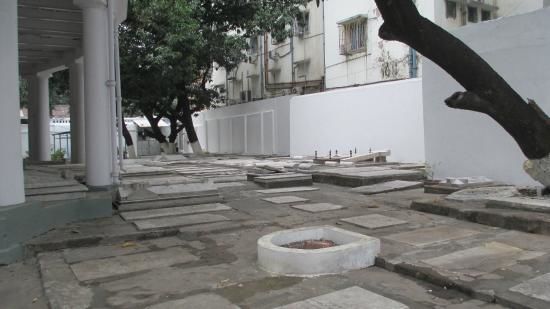 Places to visit around:
Magen David Synagogue
You will pass the Magen David Synagogue if you are taking the Armenian Street. This synagogue the only functional jewish religious centres in the city. It is more than 150 years old and one of the most neglected places among tourists who come to visit Kolkata. This is a must visit.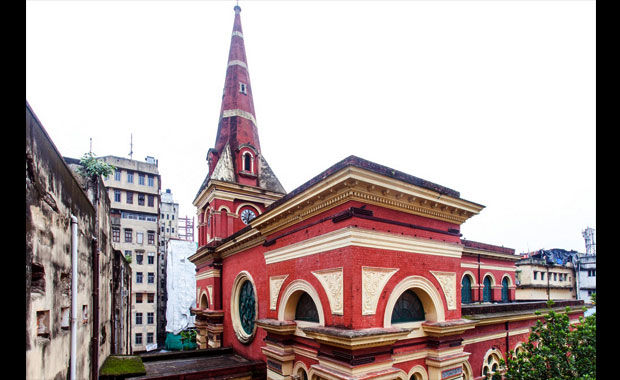 Visit Burrabazar
Burrabazar is the biggest wholesale marketplace in Kolkata and one of the largest in India. With its inception dating back to colonial times, this bazaar has only expanded in area, with time, and is one of the faces of Kolkata. This is a must visit when you are in Kolkata.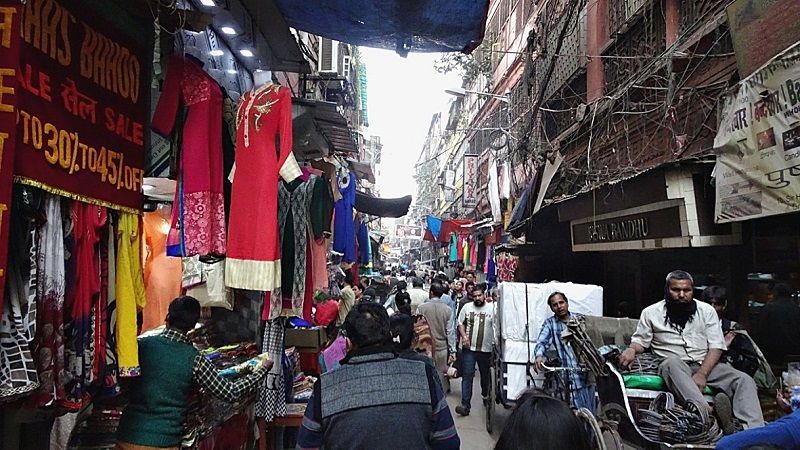 How to go:
By flight: Take a flight to Netaji Subhash Chandra Bose International Airport, Kolkata
By cab: Take a cab to Burrabazar, get off at the main crossing at the Jewish Synagogue and walk straight into Armenian Street through the market and you will find the church on your right.
When to go:
This church is open throughout the year.
Timings: 10am to 4pm