Having lived in Pune for close to 7 years and never ever happened to visit the Aga Khan Palace is indeed strange. It either shows a disinterest on my part in being aware of the heritage or that it just didn't cross my mind to explore my own city before venturing outside. If it's the latter, then I think this becomes a perfect example of how so many of them, like me, look for pleasures outside when our own backyard bears so many fruits & we don't even realize. Isn't it ? ???? And so I decide on one fine Saturday, that I am going to pay a visit here the very next day, apart from exploring all the places of interest around Pune in time to come.
A quick reference from the internet on what's so special about this place and off we come. The place is located in Yerwada area in Pune, close to my residence at about 5 kms. We come on a Sunday and it is open, with minimal visitors. I had heard already that the Aga Khan Palace has huge gardens and lush green lawns. In this sweltering heat of Pune (minus humidity), sitting under big trees offers a lot of respite. Thank God for the low turnout today, I felt ! I had expected a lot more, especially on a weekend.
Aga Khan Palace & The History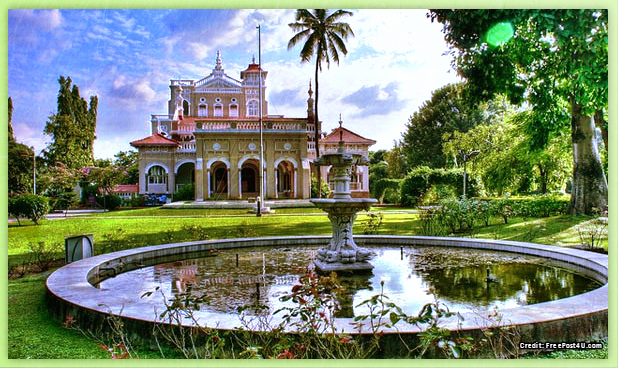 The Aga Khan Palace is a sprawling complex located on the Pune Ahmednagar Road, near Yerwada area, spanning 19 acres. This was built in the year 1892 by Sultan Muhammed Shah Aga Khan III as an act of charity to help the local people, who got drastically hit by famine. The construction of this palace offered the local people some employment.
Interestingly, the Aga Khan Palace is also known as Mahatma Gandhi Memorial, considering that this palace played an important role in Quit India Movement and that our Father of the Nation Mahatma Gandhi got incarcerated here. Mahatma Gandhi was imprisoned in this palace for a period of 21 months, from 5th August 1942 to 6th May 1944. Alongside him, was his wife Kasturba Gandhi, Sarojini Naidu and his personal secretary Mahadev Bhai Desai. Today, this place serves as the main office for the Gandhi National Memorial Society, wherein Khadi manufacturing is still being done.
Sharing some of the photos of the place & the artifacts: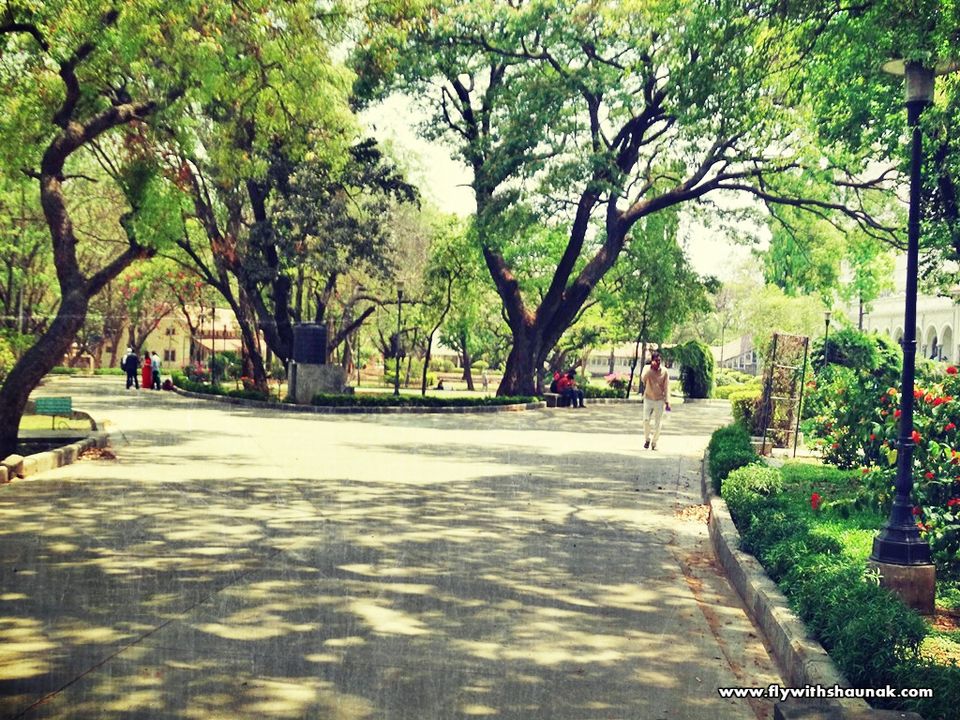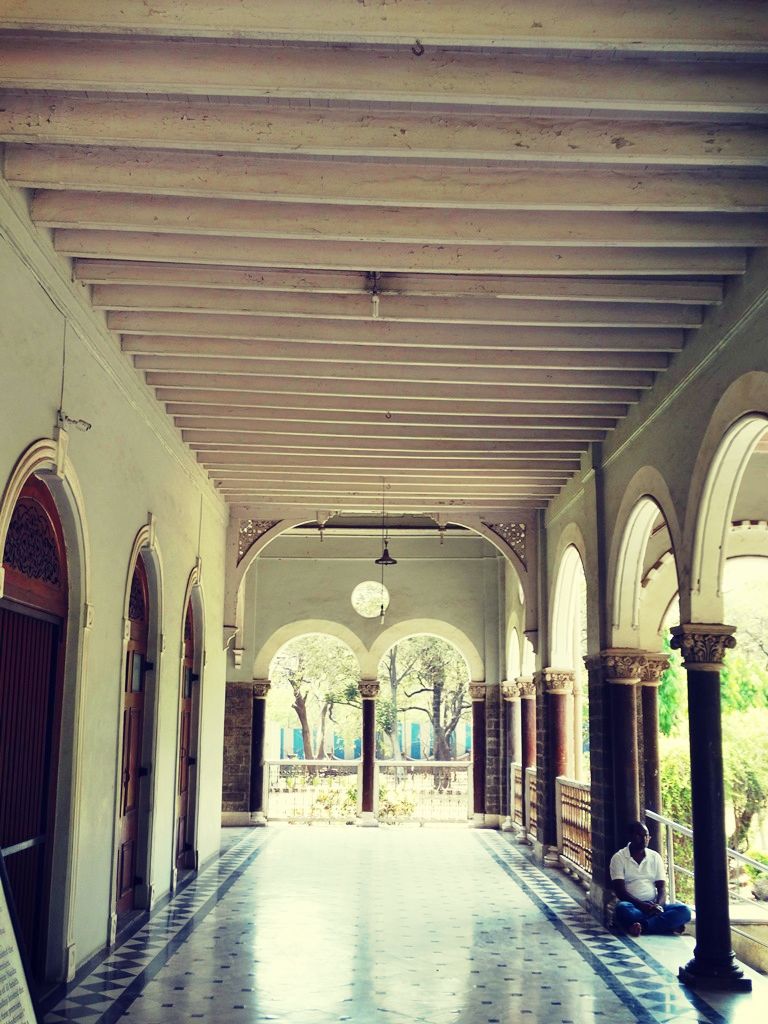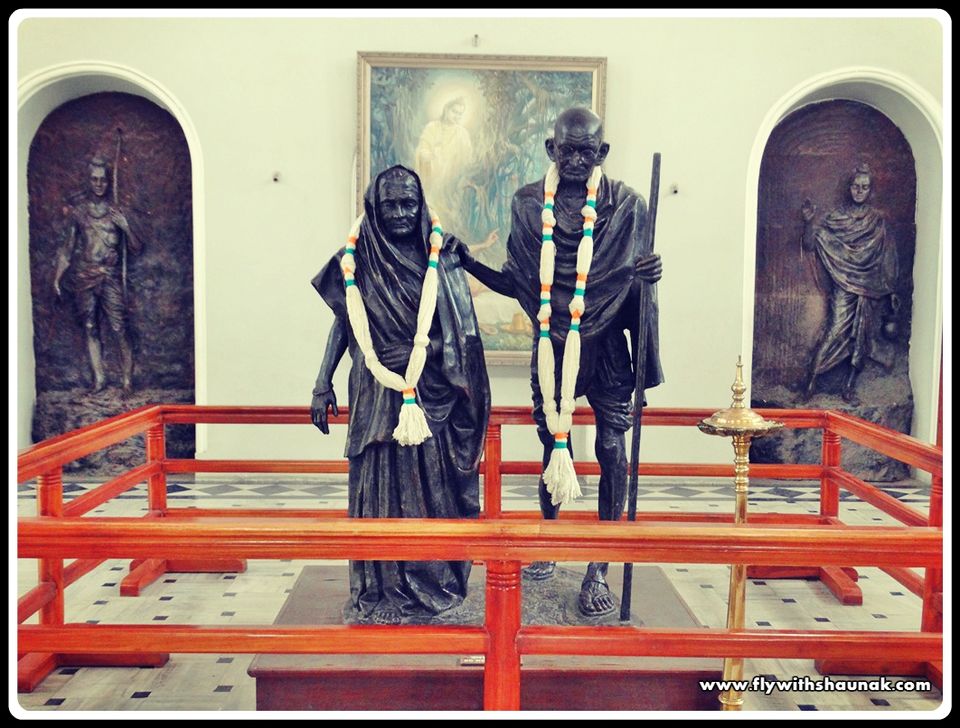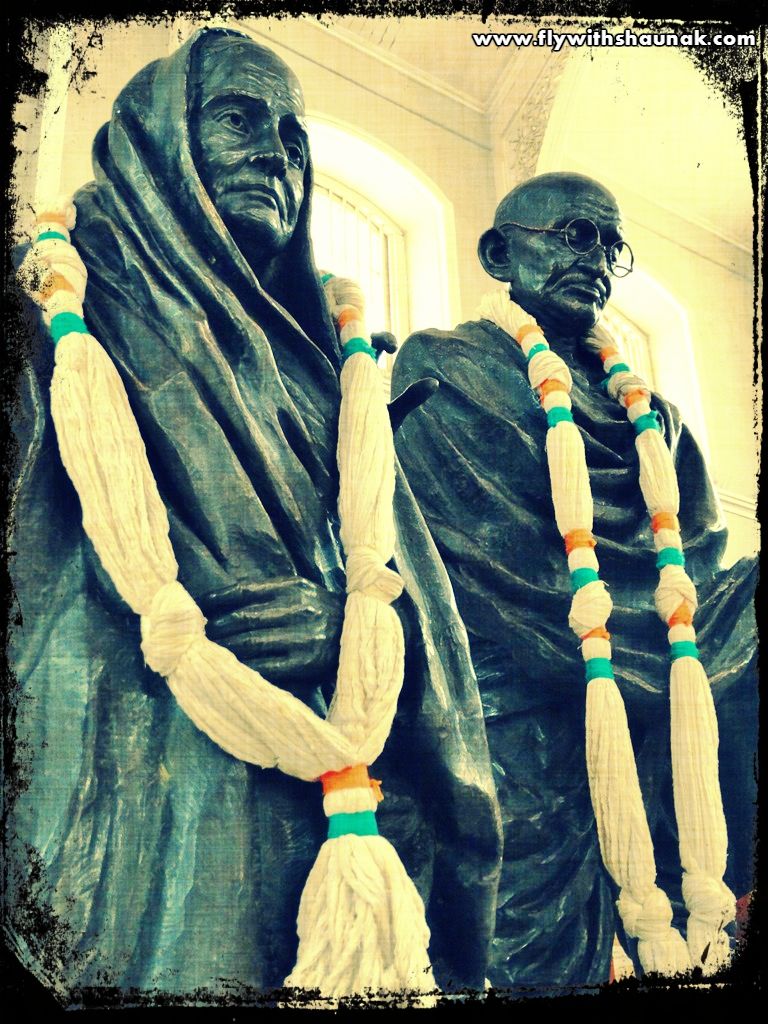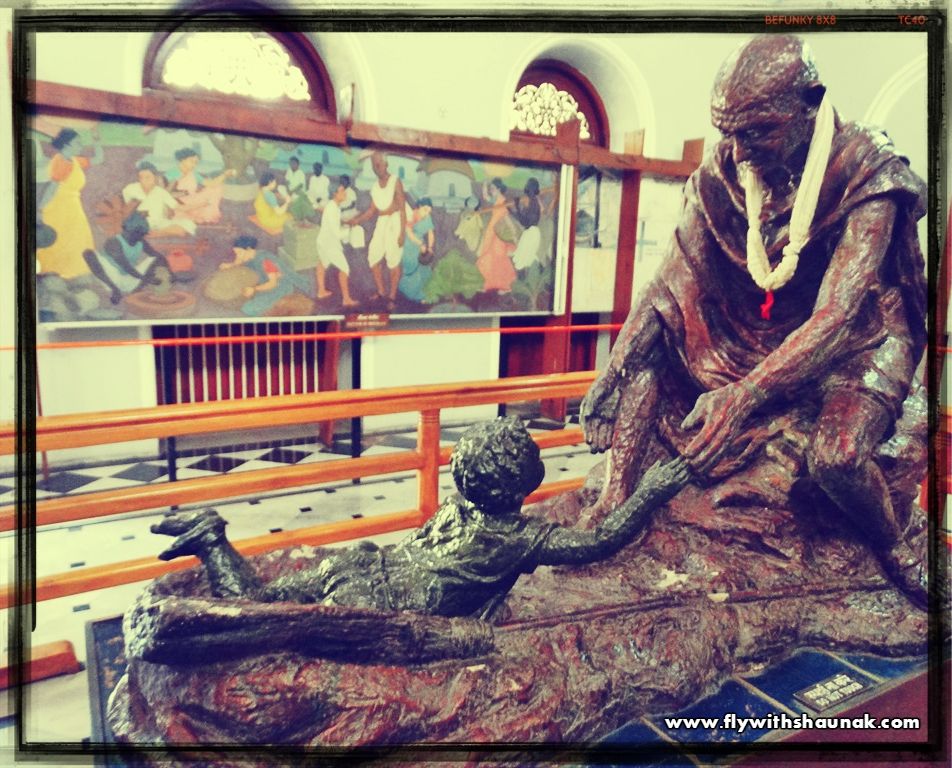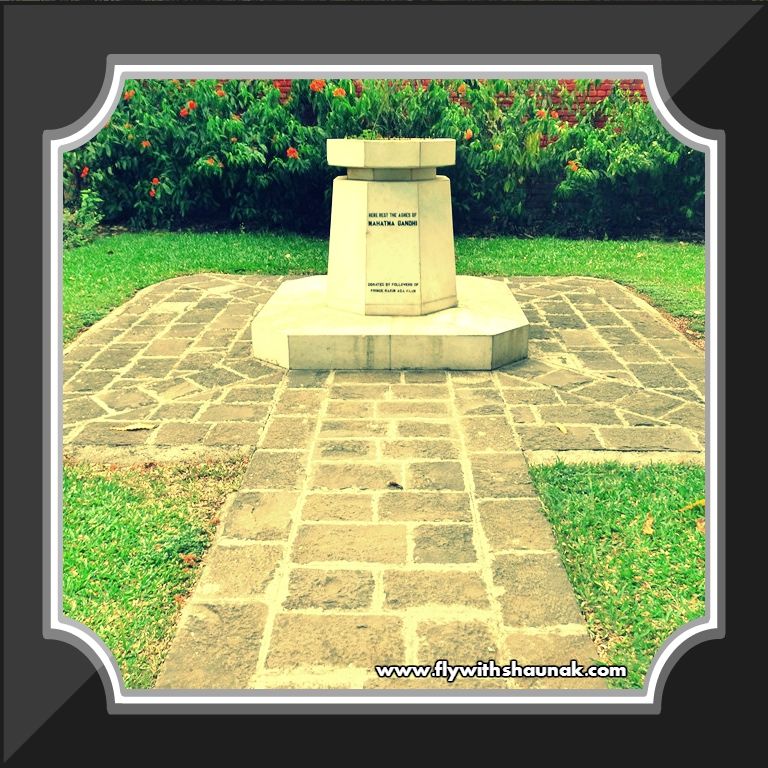 Just post the arrest and confinement of Mahatma Gandhi along with Kasturba Gandhi, Sarojini Naidu and Mahadev Desai on 5th Aug 1942, Mahadev Desai died of a heart attack after just 10 days i.e. on 15th August 1942. Sarojini Naidu was taken out of prison due to her ill health some more months later in March 1943. Kasturba Gandhi also died whilst in captivity in 1944 here itself. The above picture is that of the ashes of Mahatma Gandhi. There is a seperate section just besides the above, where Kasturba Gandhi and Mahadev Desai's memorial stone is erected.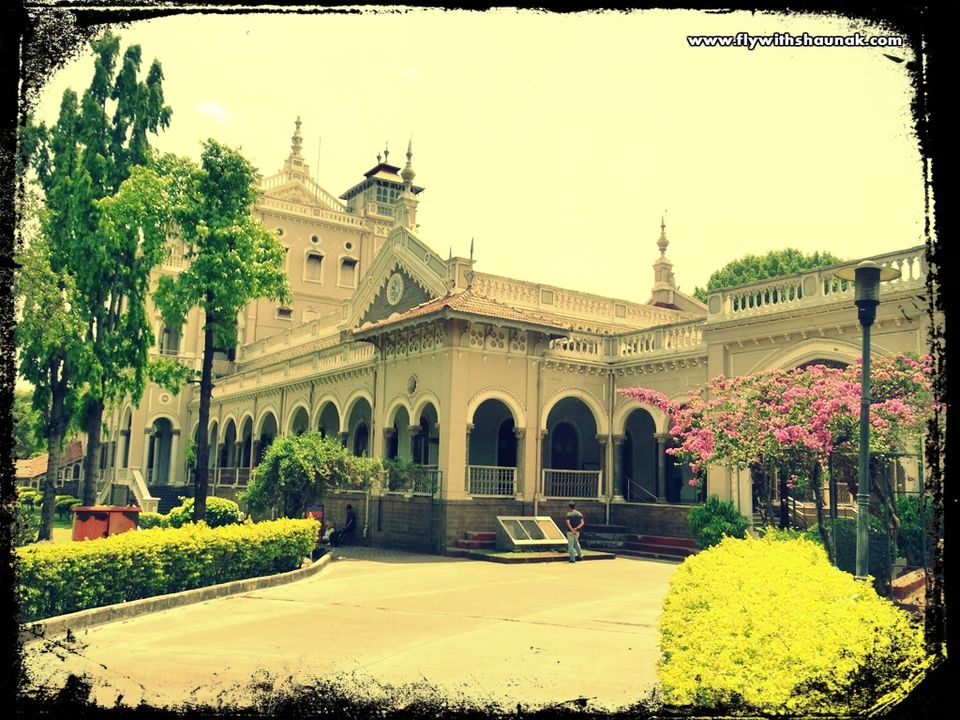 The building comprises 5 halls, that showcase different phases of the life of Mahatma Gandhi, especially during the Quit India Movement. I liked the overall architecture, the ceiling in very tall and is unlike today's construction.

A lot of pre-wedding shoots happen now-a-days here, which is sad state of affairs in my opinion. If the place is being identified with our history and what our ancestors fought for, should it be used by couples-to-be for their photo shoots ?
Milestones at Aga Khan Palace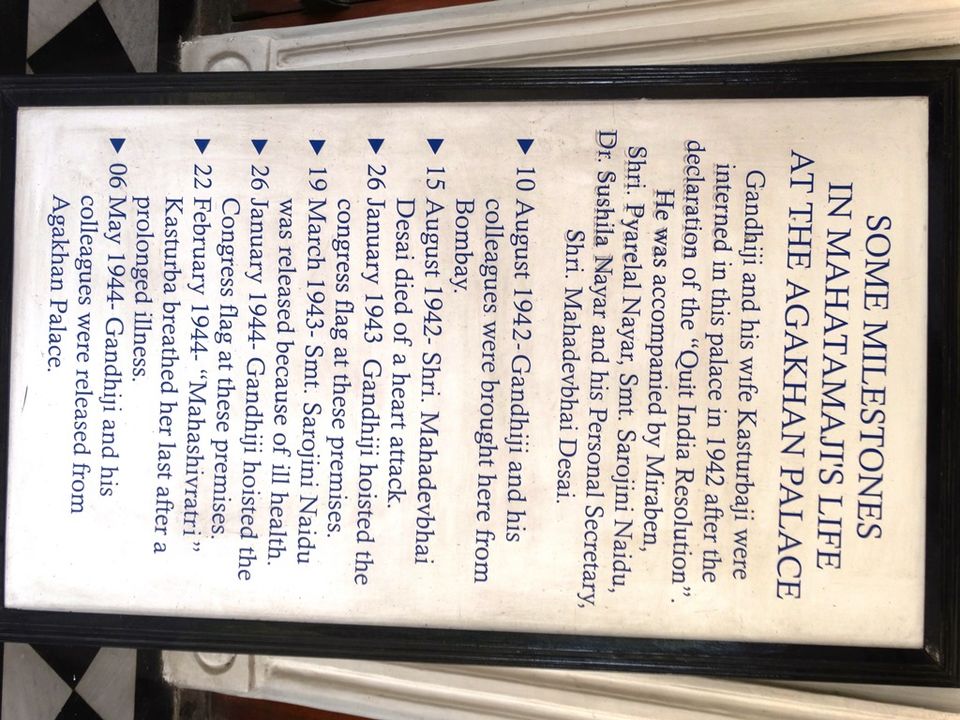 Various Activities Organized in Aga Khan Palace

26th January – Republic Day
30th January – Martyr's Day
Mahashivtri – Kasturba Gandhi's death, celebrated as Mother's Day
15th August – Independence Day
2nd October – Mahatma Gandhi's Birthday
You may choose to go on these dates and you shall see a different Aga Khan Palace !
Entry Fees & Visiting Hours
The entry fees are INR 15/- per head for Indians and INR 100/- per head for foreign nationals
The Aga Khan Palace is open on all days from 9.30 am to 6.00 pm
Interesting View of Some Historians
Whilst researching for some unique pointers on Aga Khan Palace, I came across a very interesting view point of some historians as mentioned in The Hindu. I am an ordinary travel blogger and hence try to see the positive pointers to showcase to the world, but the Critics or Experts play an important role in minutely observe the technicalities and correcting the deviation, if any. Must-read view.

Signing Off with a picture of a Cute Boy enjoying himself in Aga Khan Palace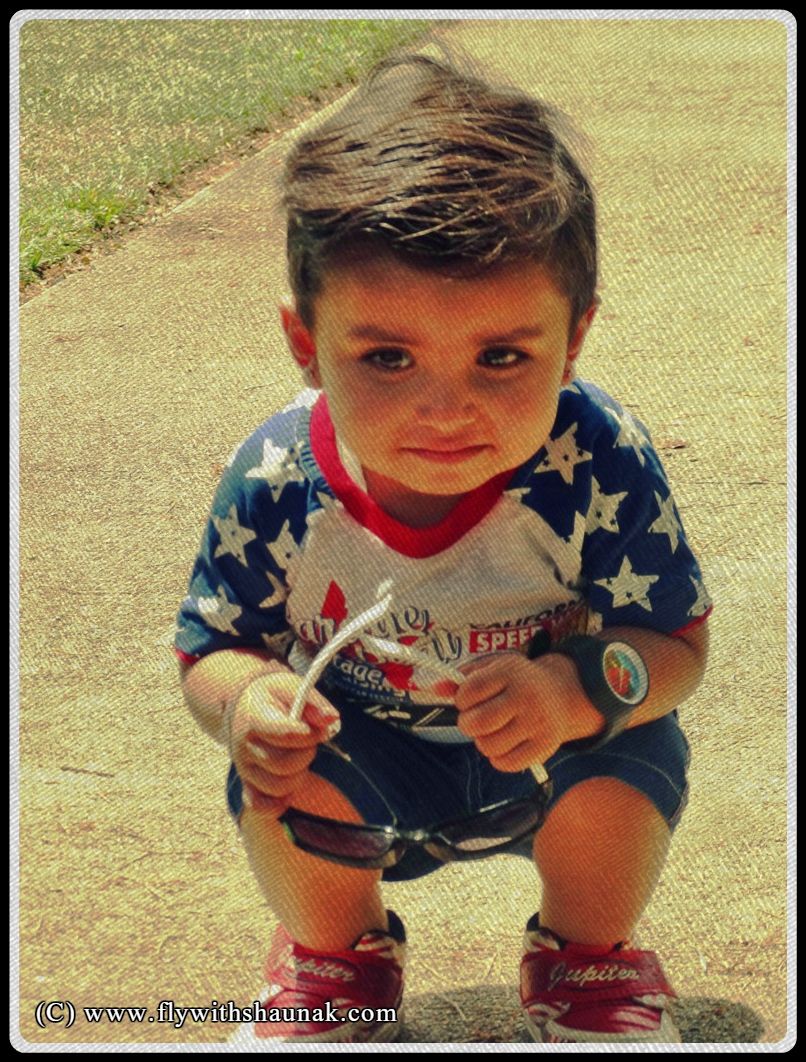 Overall, a good place to visit either solo or with your family, for a relaxed late afternoon.

Original Article published here: