The sun was turning red from orange, coloring the entire sky with a tint of red as it was disappearing into the enormously expanded sea. The sea water was dazzling with the changing colors of the sky.I watched the sun set standing on the shore while the waves wet my feet.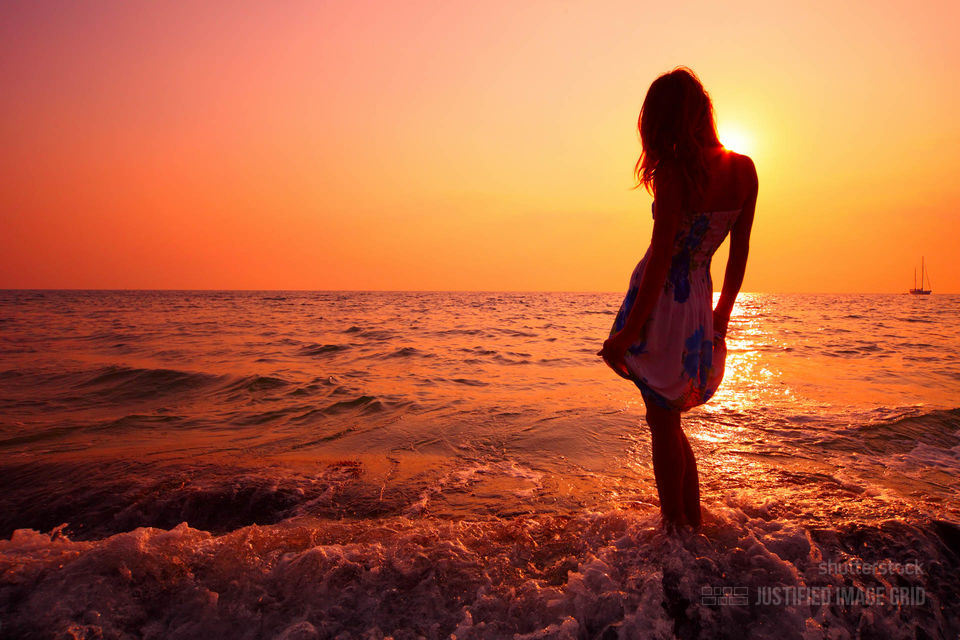 I remember when I was little, me and my friends used to find the sea shells and put it on our ears and close our eyes just to hear the sound of the waves (Everybody might have done this in their childhood I suppose). It felt as if we were on a beach enjoying our vacation.
And now, there I was on the beach, enjoying the sunset and the sound of the waves with my friends near me. Yes, this was our last engineering trip together. Also being an engineering trip we all were on a tight schedule and more importantly very tight budget, so we decided for a weekend getaway to a nearby beautiful and pleasant place called DAPOLI. It is a town in Ratnagiri, Maharashtra, only 215 km away from the state capital of Mumbai.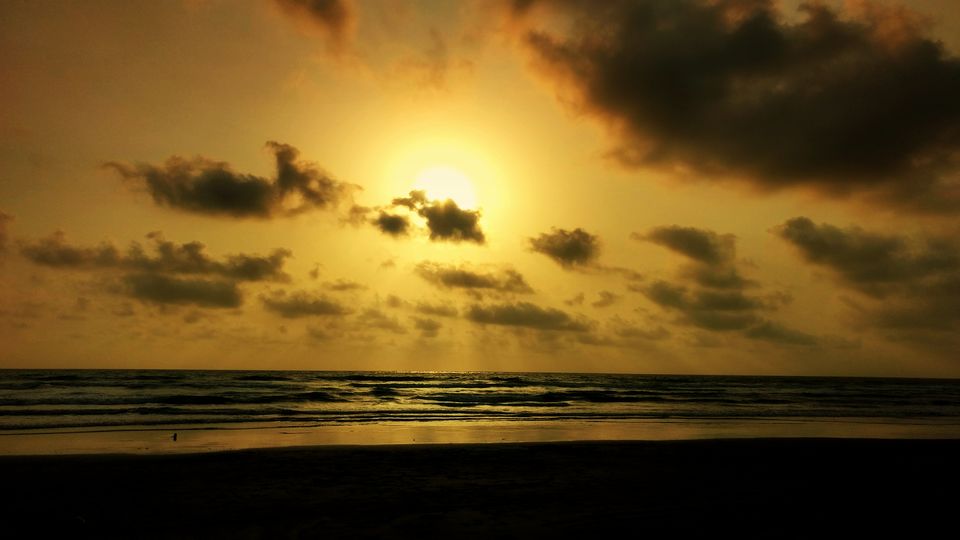 How to Reach from Khed to Dapoli Beach
1. By Train- Get down at Khed or Mahad railway station and book a car to Dapoli.
2. By Bus- There are regular MSRTC buses directly form Mumbai to Dapoli.
3. By Private vehicle- Can be reached by traveling on NH17. To travel from Mumbai to Dapoli Beach head towards Panvel – Pen – Nagothane – Kolad – Mangaon - Mahad. From Mahad you can go via Khed to Dapoli Beach.
Being near to the destination (i.e Mangaon), we decided to take a Roadtrip of 2 hrs, though it was sunny.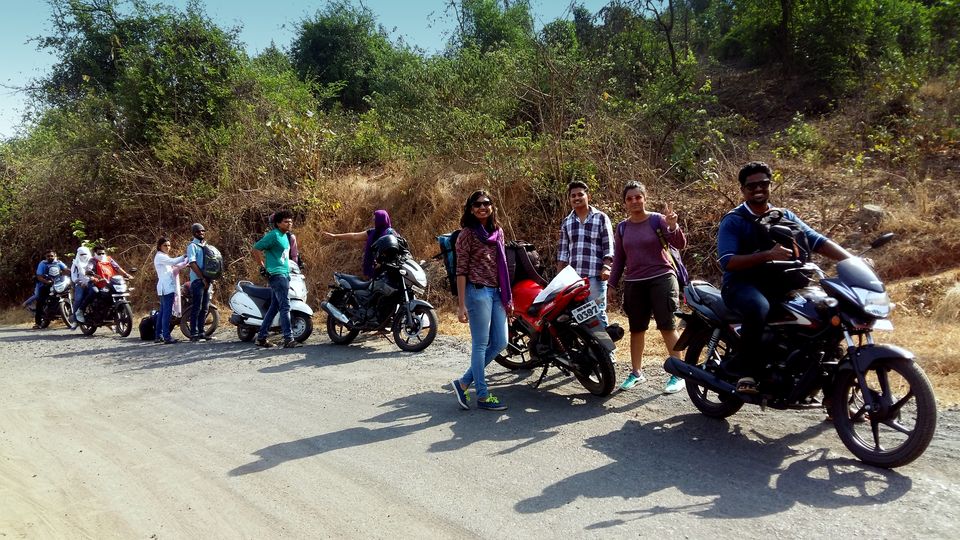 We decided to leave early so as to escape the scrotching heat. On our way we also stopped to have delicious breakfast (misal-pav) at a dhaba. (It is good to have food at Dhaba's once in a while)
Finally after a drive of 2.30 hours we reached our resort. We pre-booked our stay at a lovely Dapoli beach resort. It is located on Karde beach, one of the popular Dapoli beaches. This SuSagar resort presented a pleasing view of the sea from our veranda. Sitting at that Dapoli beach resort, we had a glass of chilled coconut water and sol-kadhi (don't miss to taste this) with a magnificent view of the Arabian Sea.The staff was so welcoming and warm. It felt like at home.
By the time we adjusted in our rooms (we had a huge fight between girls and boys for the larger room), it was already evening. And it was Dapoli Beach Time.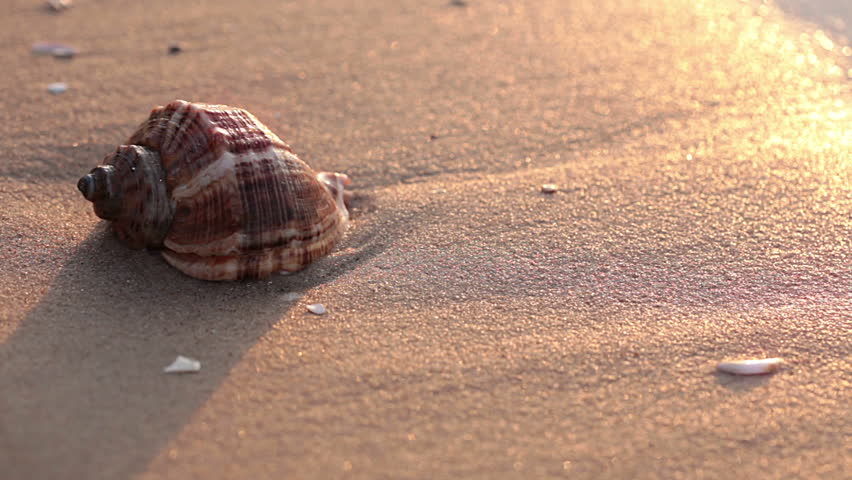 The sand at Dapoli Beach was gleaming in golden, and the sea shells adding to its beauty. As if the sea was wearing a golden crown decorated with shells. What could have been better than this? We all played in the waves and the sand, made sand castles at Dapoli Beach and watched them melt in the sea waves, just like the childhood days. It was all rejuvenating and reliving. Being on the beach with friends is one of the best experiences you can have.
All wet from our Dapoli Beach day, we returned to out rooms and got ready for a campfire and some karaoke. This was so much fun! (Just had to request the owner for a campfire arrangement)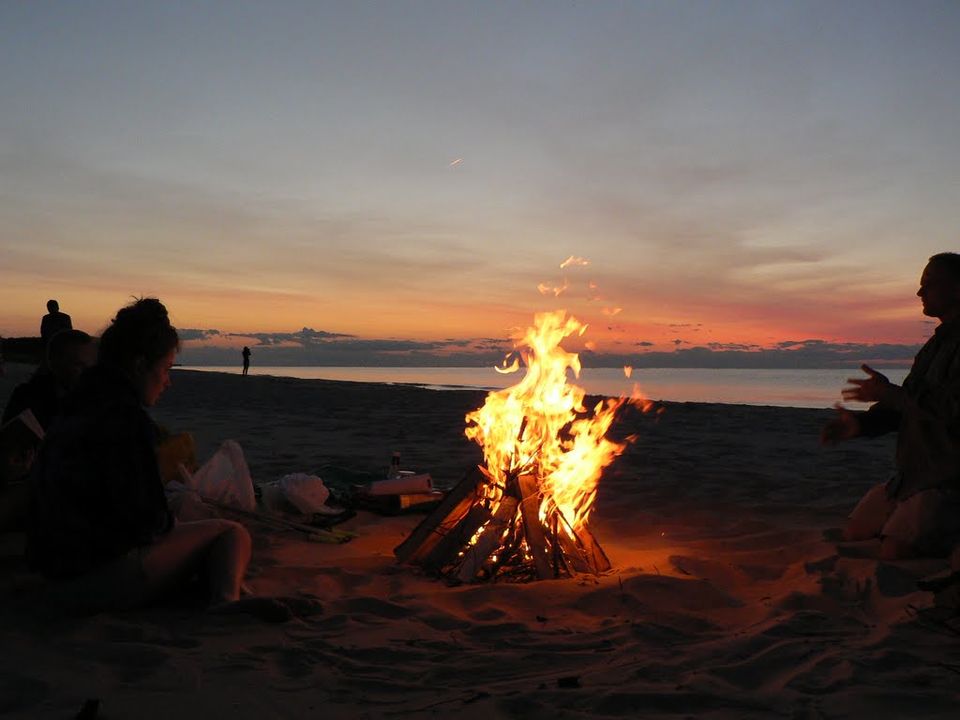 And don't forget the Malvani Sea Food. The speciality of Malvan (Konkan). The delicious, finger-licking seafood with rice bhakri and sol-kadhi is every foodie's dream. If you ever get a chance to visit Konkan don't miss this cuisine ever. You can get this in any of the restaurants or at your home-stay on request.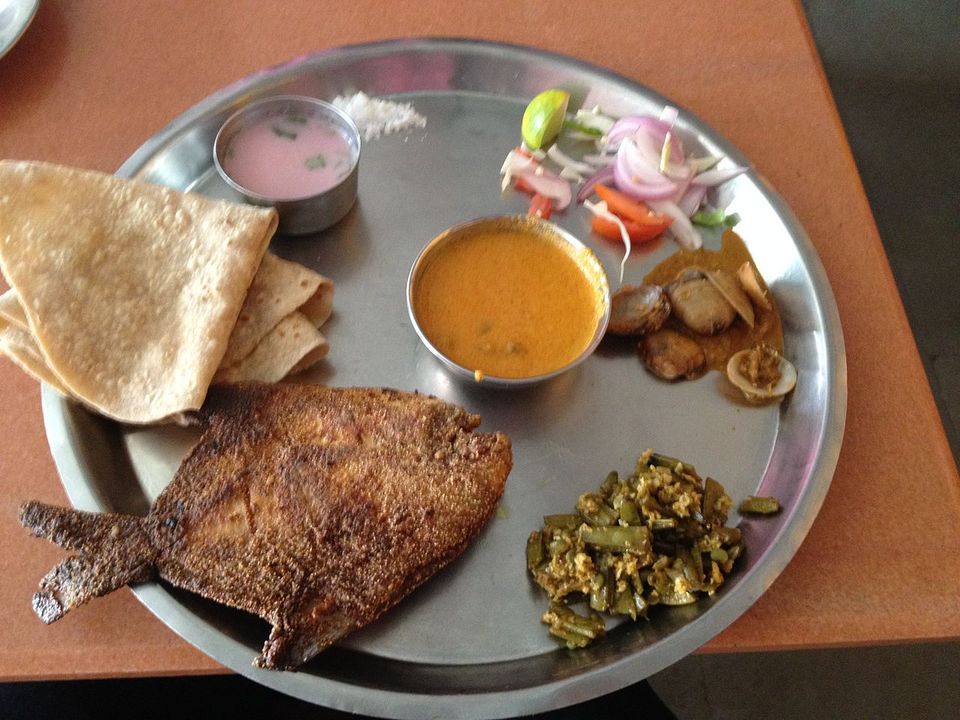 Next day was a visit to Harnai Port, where we visited the biggest fish market of Dapoli, also we saw the auctioning of the fishes. For the people who love seafood, it is like a paradise (only for seafood lovers I repeat). Hundreds of ships and boats arriving with fresh fish stock which you can also buy or auction (one should surely have this experience once). Also there is a small fort built by the Britishers, which adds on to the beauty. It is a must visit place if you are at Dapoli. The road to Harnai port is one of a kind, touching the sea shore on one side.
After visiting Harnai we had our lunch at the HOTEL SEA FACE. A lunch point directly facing the sea. Cool breeze, hot and spicy food and the soothing view, our lunch was worth it. After lunch we sat there for an hour or two, talking about out college days, the old memories and how we lived through it all. Everybody was feeling nostalgic, because we were no longer friends but a Family now. A family of friends. We never realized we were making memories while having fun together.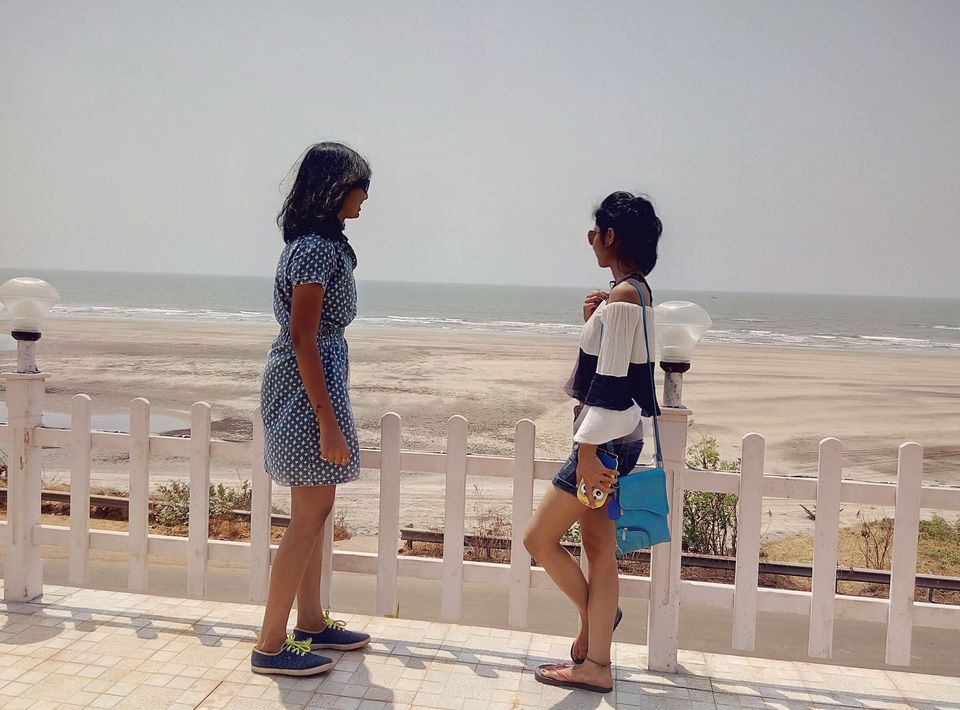 Places and beaches near Dapoli
1. Murud-Janjira
2. Ladghar Beach
3. Panahalakaji Caves
4. Unhavare- Hot springs
After lunch, with heavy hearts we all packed our bags and left for the last few days of our college.Nobody wanted to leave Dapoli Beaches but our weekend was almost over and so was our Engineering. All we could take with us were memories forever. Memories of Dapoli Beach to cherish all our lives. This was the best Engineering trip we ever had. A trip worth a while.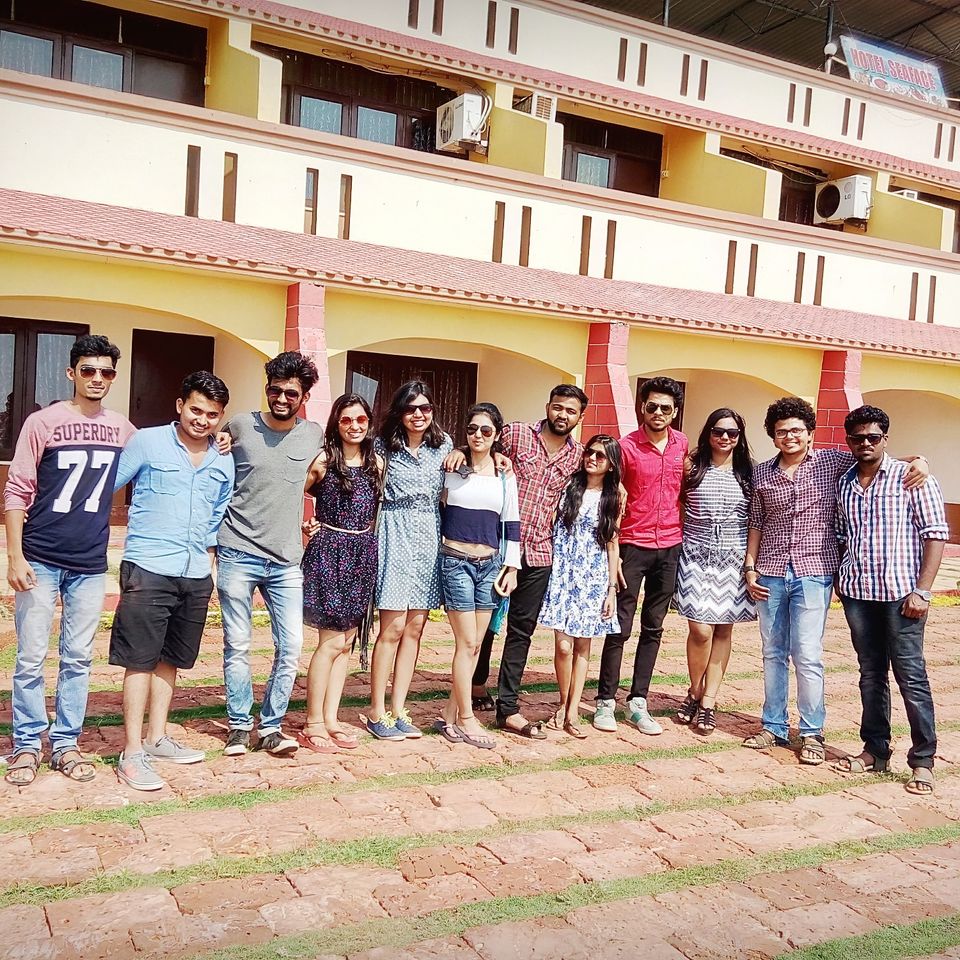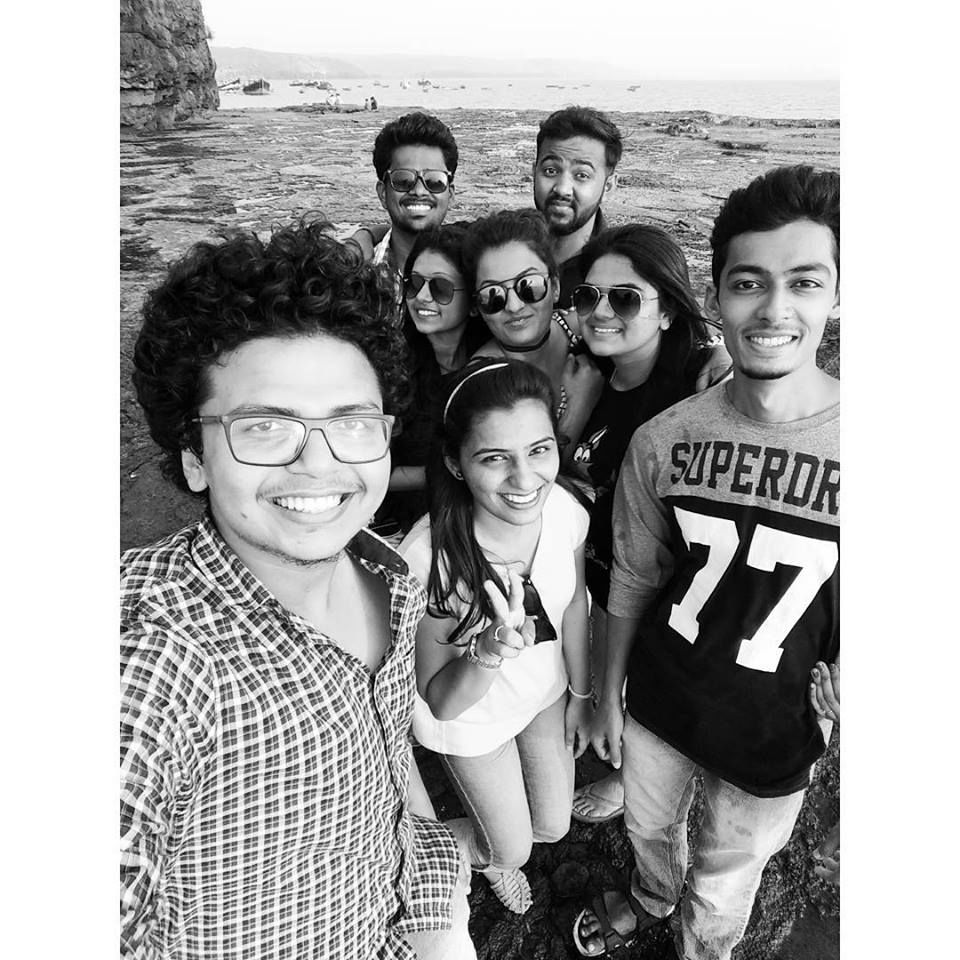 A must visit place for you all, if you are looking for a budget get-away at a calm, clean and beautiful beach along with a nice beach front place to stay. Travel to Dapoli Beach with your friends, family or your better-half, it is a place of everybody's interest. Happy Traveling!
Have you travelled to Dapoli Beach? Share your experiences below!