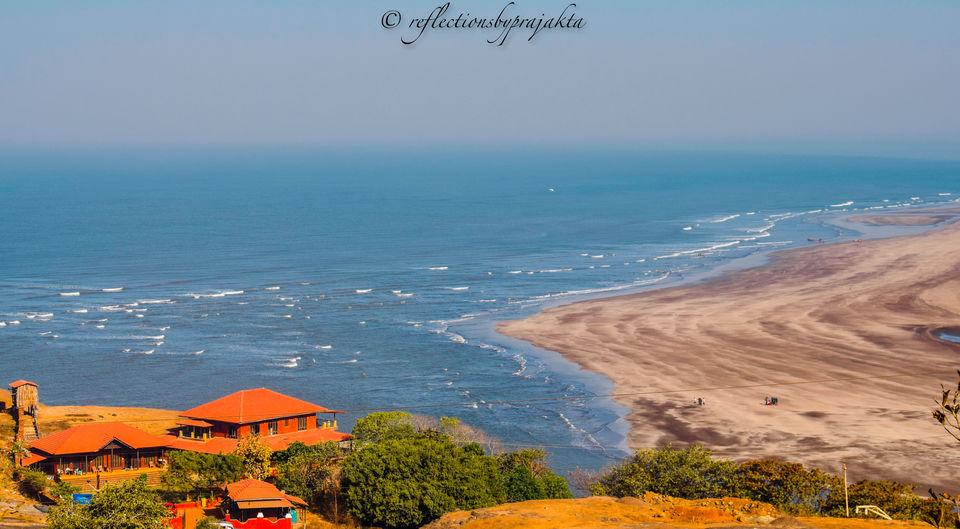 Dapoli, a small town in Ratnagiri, is everything a holiday destination should be. A perfect place for a beach holiday, Dapoli has something for every one. With a long stretch of beach extending from Dabhol in the south and Kelshi in the northern end Dapoli has one of the longest stretch of beaches. The temples sea forts hotsprings and archaeological sites around Dapoli doesnt cease to surprise you and makes it a complete holiday destination. Dapoli Is one of the beautiful beach of the Maharashtra, and it surrounded with multiple beautiful beaches like Karde Beach, Ladghar Beach, Harnai Beach and Anjarle Beach. So we decided to take a trip to Dapoli beach from Pune.
To reach dapoli there 4 routes from Pune.
1. Pune – Lonavala – Pali – Mangaon – Dapoli (270 KM – 7h 17m)
2. Pune – Chandani Chowk – Mulshi – Tamhini Ghat – Mangaon – Dapoli (221 KM – 6h 7m)
3. Pune – Khed Shivapur – Bhor – Varhanda ghat – Dapoli (195 KM – 5h 49m)
4. Pune – Mahabaleshwar – Khed – Dapoli (224 KM – 6h 5m)
The best two routes are Via Khopoli-Pali or Via Mahabaleshwar. The roads at Tamhini ghat & Varhanda ghat are not good at all. Road condition is very bad.
We choose Tamhini ghat to reach dapoli because we weren't aware about the road condition. We left from Pune (Hadapsar) at 8 AM in the morning. I know its quite late to leave but it's okay. So via Pune – Bangalore bypass we reached Chandani Chowk in just half an hour, i.e. 8.30 AM. We took small one 5 mins break at Tamhini ghat to drink some water. It was so beautiful view of adjacent Mulshi lake.
As we needed to reach early and road conditions were really bad after bt struggle we reached Mangaon safely. On the way we faced bad roads for upto 40 KMs in tamhini ghat till Vilegaon MIDC, after that road was awesome. So it took, 4 hours to reach mangaon from Hadapsar. So we took a lunch break, had an wonderful lunch at Kartik Executive, nice hotel, taste was good.
Now from Mangaon you can reach dapoli either from Khed, or via Mandangad. We decided to go from Mandangad after around 1 hour of lunch break, because it was shortest route. So we went to Mandangad – Palgad – Dapoli. Our hotel was near Karde beach. Finally we reached at our hotel Sagar Sawali Beach Resort, Karde at 4.15 PM. Initially plan was only for one day; but we almost spend whole day travelling from Pune to Dapoli, so we decided to extend our stay for one more day.
Sagar Sawali beach resort is the best hotel to stay at Dapoli, stay & food is amazing. After the hustle bustle we got fresh and went on beach (Karde Beach), beach is like walking distance, you just need to cross the road ????. Before going out you need to give them order for the dinner, so that they can prepare in advance as soon as you come from beach. We had fun, clicked lots of pics, selfies. We came back to hotel at around 8 PM. We sat, updated all social media & waited for 1 hour for Dinner. Generally we don't eat fish in day to day life but we tried some local fish food & trust me you will never regret having fish food there.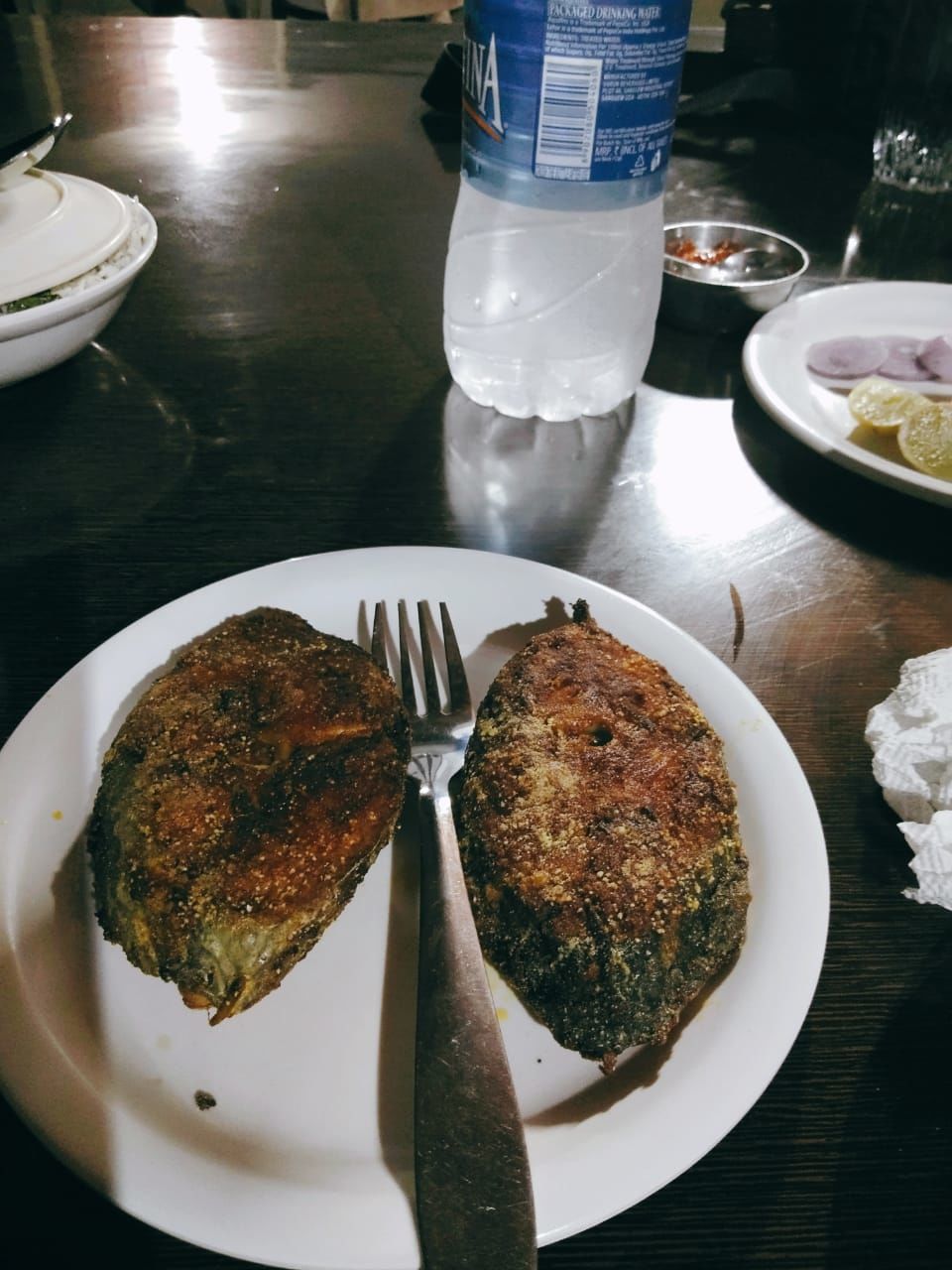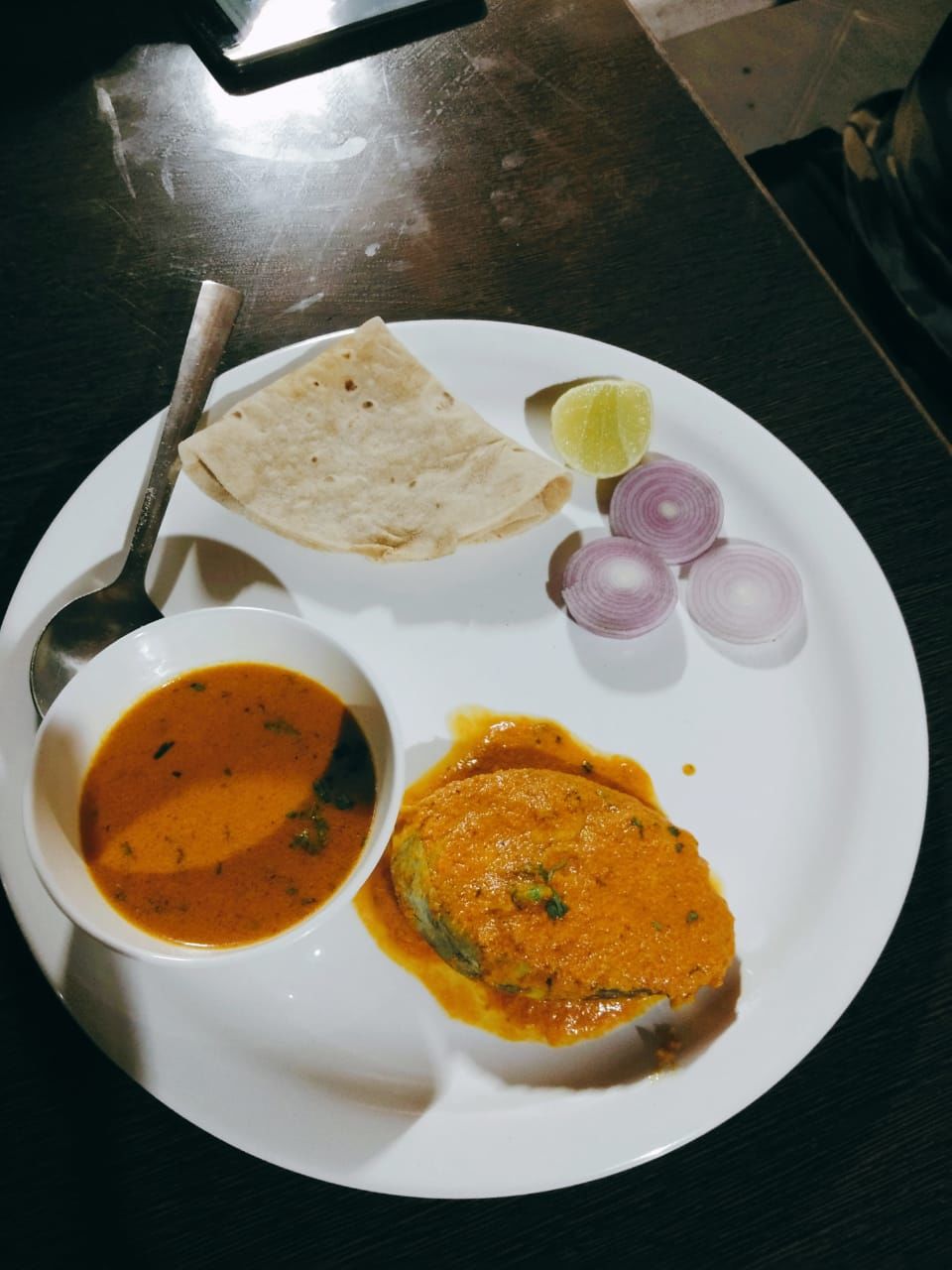 It was mouth watering fish curry. We ordered Surmai Curry & Surmai Fry. We had an amazing dinner along with the chimes of sea and we slept.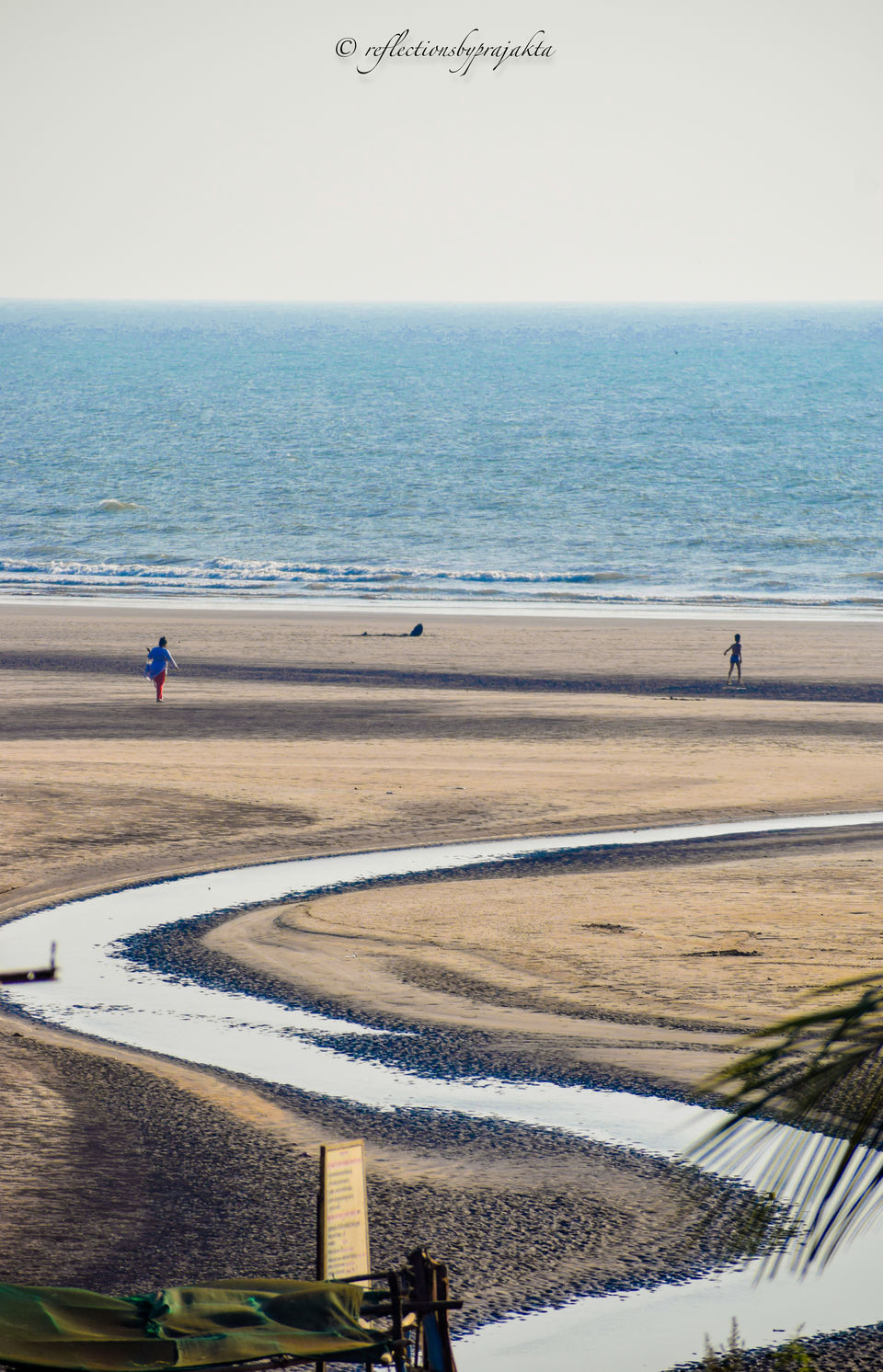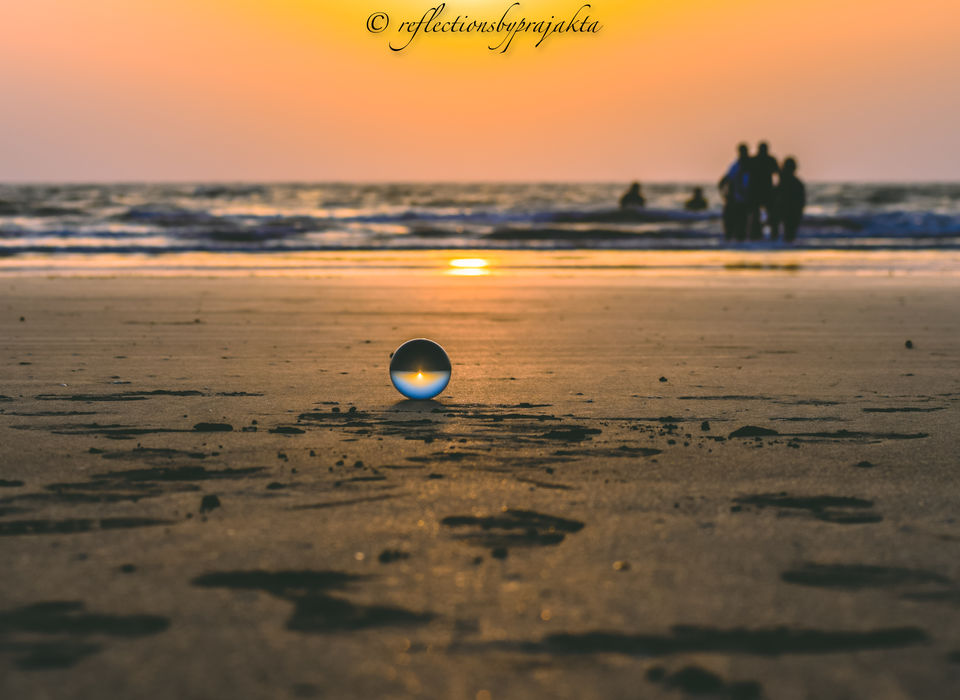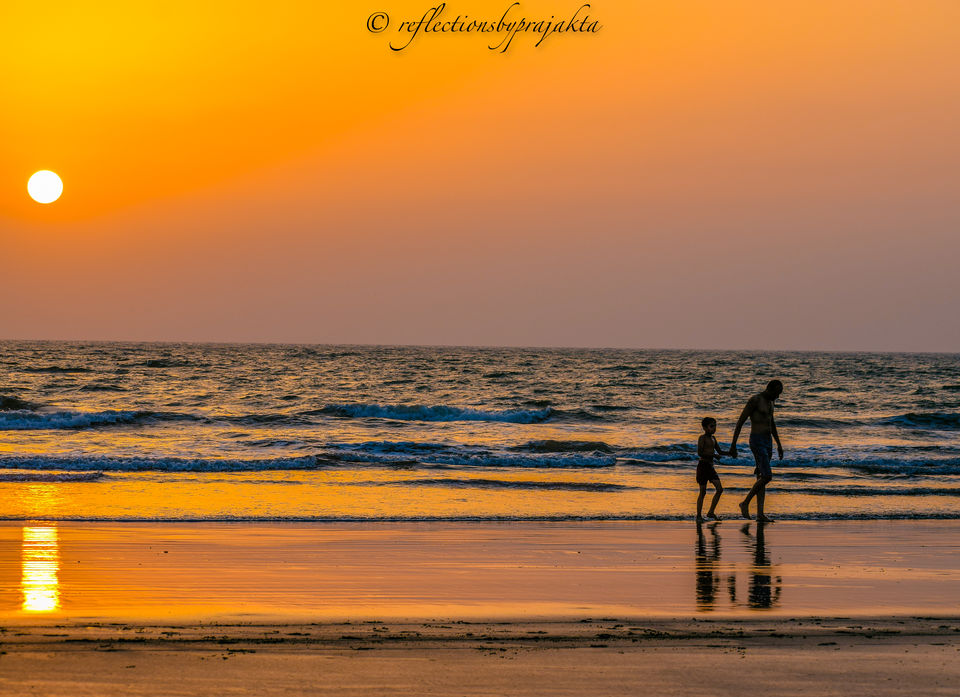 Next day we decided to visit Kadyavarcha Ganpati, Anjarle beach & Harnai Fish Market. Driving through sea coastal line from Karde beach to Anjarle beach was superbly amazing. It was freezy breezy morning ride to Anjarle. There are two ways to reach anjarle one goes through Harnai village & other one goes from Anjarle Creek Bridge. So we choose second one & while coming we will coming from Harnai Village. We witnessed and enjoyed beautiful morning sunrise view from Anjarle Creek Bridge. The reflection of Green mountains & sun in creek water was so mesmerizing.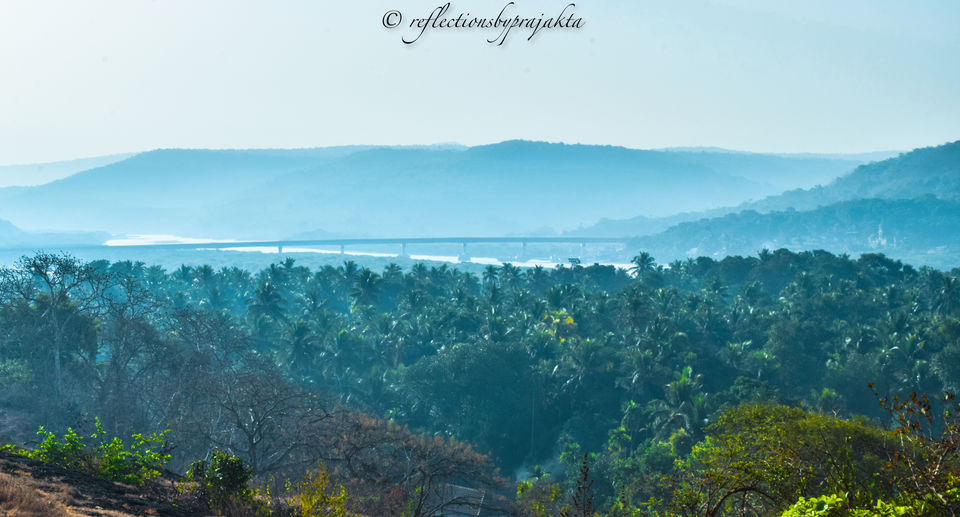 Then we reached anjarle beach, we clicked some photos & went to take darshan of Kadyavarcha Ganpati which is very famous Ganpati of Konkan Region. This Ganpati is known for Kadyavarch because it is actually situated at the top of Kada (Mountain) situated side by side to Anjarle beach. It also known for Jagrut Ganpati Devasthan. You will find actual first footprint of Ganpati while climbing up. To see the Ganpati Temple, you can either trek from Anjarle village or either take your vehicle directly at the temple.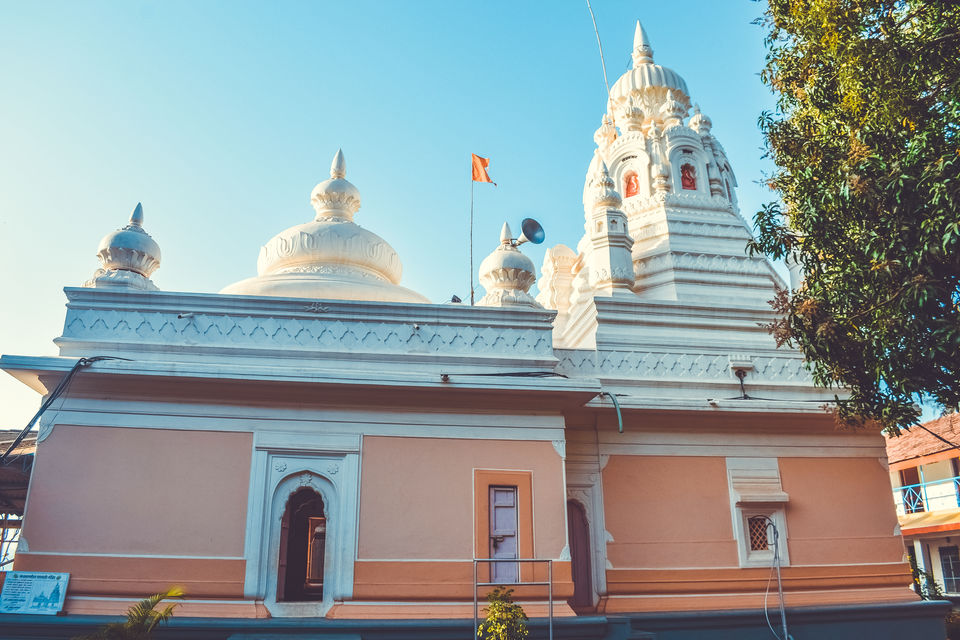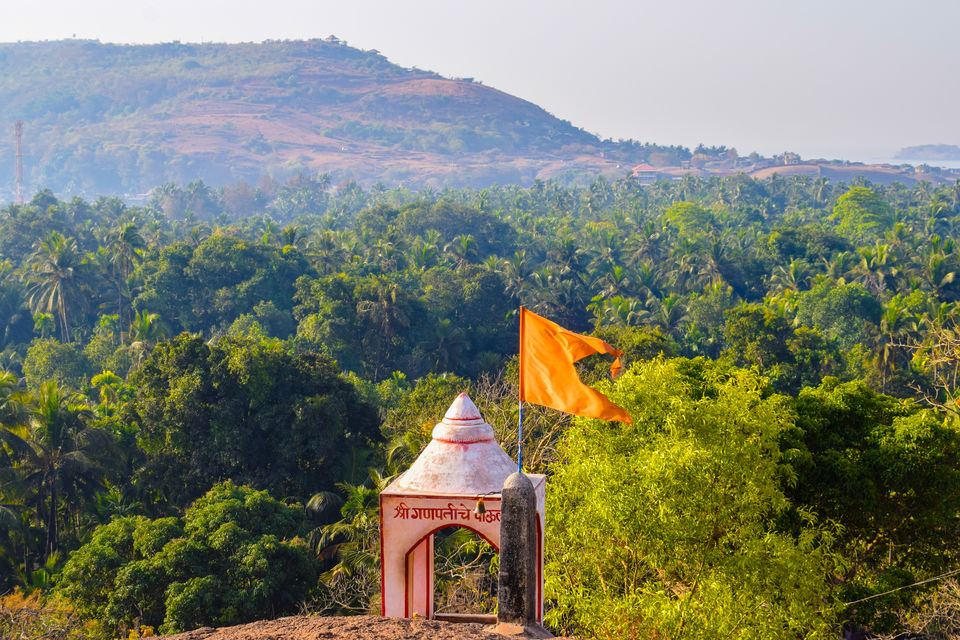 After the grateful Darshan, we decided to visit Harnai Fish market. By the time it was 9.30 already, while going there, we witnessed this wonderful View of Anjarle Beach.