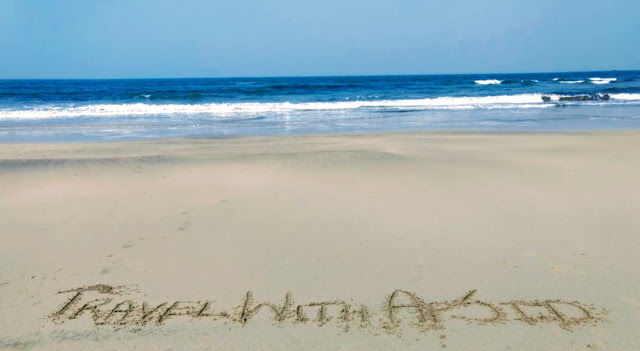 It was almost March and most of us want to dig deep into the box of Mangoes(King of fruits)!! It was indeed an interesting thought of visiting Mango Farms, That's how we ended up to our weekend gateway to visit Ratnagiri. It's an apt season to explore this place with Mango trees all around. Ratnagiri hapus are world famous!! This iconic place gives you many more reasons to visit .
Ratnagiri has a very long costalline in western India. It encloses so many beautiful beaches on the shores of Arabian Sea. It's a home for Jaigad Fort and Ratnadurga Fort. It also has Burmese style palace called Thiba Palace. Its a land of 400 year old Self Incarnated Ganapati Mandir!!
As we are a 9 to 5 people, we always try to cover places within the state in a weekend gateway. This one is quite a successful trip i must say. We started our journey with a Chair car(Janshatabdi express) this time which started at 5:20 am in Mumbai and dropped us at Ratnagiri at 11 AM. We had all plans of exploring the beauty of Ganpatipule and Malgund on a two wheeler (That is the way to do so, you will get to see beach cliffs en-route Ganpatipule from Ratnagiri????). We got a good deal with one of the Bike rentals (AV Bikes - 7774847687/829373880).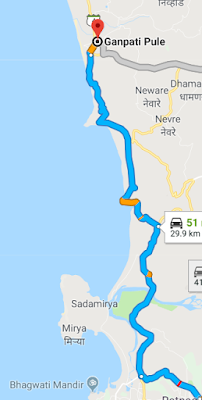 All the way you drive from Ratnagiri to Ganpatipule all you see is hundreds of Mangoes hanging on the trees. Do try your luck in plucking few ???? . As we headed to our resort all we could notice is White sand beaches with crystal clear water. If you are a localite of Mumbai, you know what a happiness it is to be on cleanest beaches ????.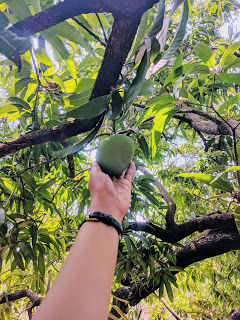 One PM on the clock that we were in main market of Ganpatipule. Brunch timeeee!!! Being Vegetarians, one of the best places to enjoy Maharashtrian food was in Bhau Joshi Bhojnalay. It was a situation of Keep Calm AND Wait For YOUR TURN ???? I must say they serve a very good homely dishes. We would highly recommend it.
Finally we were at Blue Ocean Resort and Spa by Apodis which is located on Malgund beach and is around 4.8 km from Ganpatipule. At the first glimpse and few seconds of wanderings around the resort, i was sure we were to have a great time at this place.One of the Serene and Finest resorts we had visited ever. It has all top level facilities, an infinity pool, private beach , private villa, restaurants and play area. Complete resort is enclosed within Tropical trees and Buddha statues. An apt place to spend an weekend.
Ideally we had no reason to step out of the resort. We had spent much of the we???? time in private beach. You can even have a foot around the resort , as it had many beautiful landscapes. It does have a temple on a hill with a beautiful panoramic view of the Malgund beach. The time we visited was off season and whole evening it was just me and Sid in the private beach ???????? Romantic isn't it???
They do have a set of Watersports to try out!!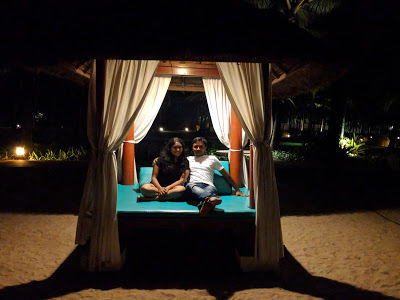 A view of the sun set by lazying on a Beach Fale/Beach Hut on beach and watch the change of colors in sky with the beautiful sound of waves is an amazing experience. It was our first ever experience and is special and to be treasured for ever???? You do have a Beach cafe to hop on some amazing dishes!!
Most of the beaches along this coastline are crystal clear with small creative structures made by so invisible crabs ????, be careful where you keep your next step.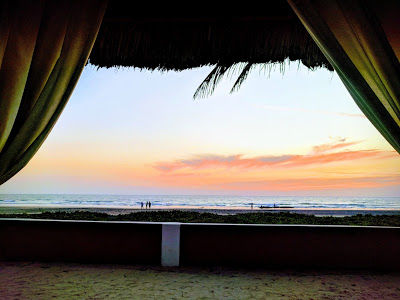 When we travel all i count for is beautiful landscapes and FOOD????. Its a mandate thing in any of our TraWell to explore and cherish on local cuisines. So we headed towards Malgund for our Dinner. I would highly recommend Mehendales Swad Dining, they serve authentic Maharashtrian Thali and its to die for ????. Do not expect any fancy dishes as its restaurant that again serves homely food. One of the best Shrikand we had in Mehendales Swad Dining, You can witness so many travelers enjoying the homely food!!
It was a happy TraWell day i say!!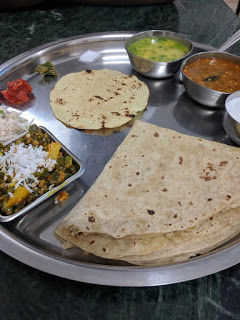 All set for a Sunday morning was to have a Darshan of 400 year old Ganpati Temple(Shree Ganpatipule Mandir) in Ganpatipule. This temple is right on the shores of Ganpatipule beach!!
It's believed to be a "Swayambhoo"(Self - incarnated) idol. It is one of the Divine and Spiritual places we have visited. This temple is very well maintained and has iconic location with a beach view. Most of the deities in Indian temples faces the east but Swayambhoo faces the west direction making him known as "Paschim-Dwar-Devata" or the "Paschim-Dwarpalak". Below is a glimpse of me in this iconic place ????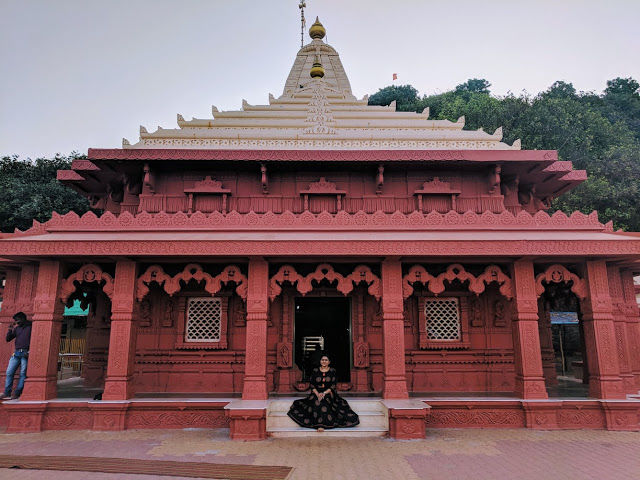 We then headed to have a walk around the iconic Hapus Mango farms of Ratnagiri. We encountered multiple number of Commercial Mango farms as well as Private Mango farms managed by village residents. One wonderful place we ended up was a years old Swami Narayan temple which was part of a Family's residence. A temple and a Mango farm in their home premises, how cool it is!! We were welcomed by a granny , being muddle in her process of cleaning handpicked mangoes.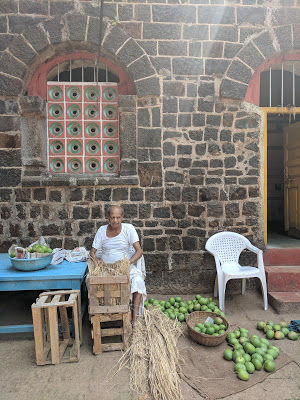 Moreover the best part of these two villages Ganpatipule and Malgund was the cleanliness. We had an amazing time touring around the villages on a well maintained roads covered by the shades of tress. Hardly we noticed littering!! Both of these places have very few shops and medical care units. If at all you are visiting these places do a proper research and head for it. I hope my article would help in any ways to plan your trip. I would be happiest to address any queries on trip planning ????
#TravelwithApSid????