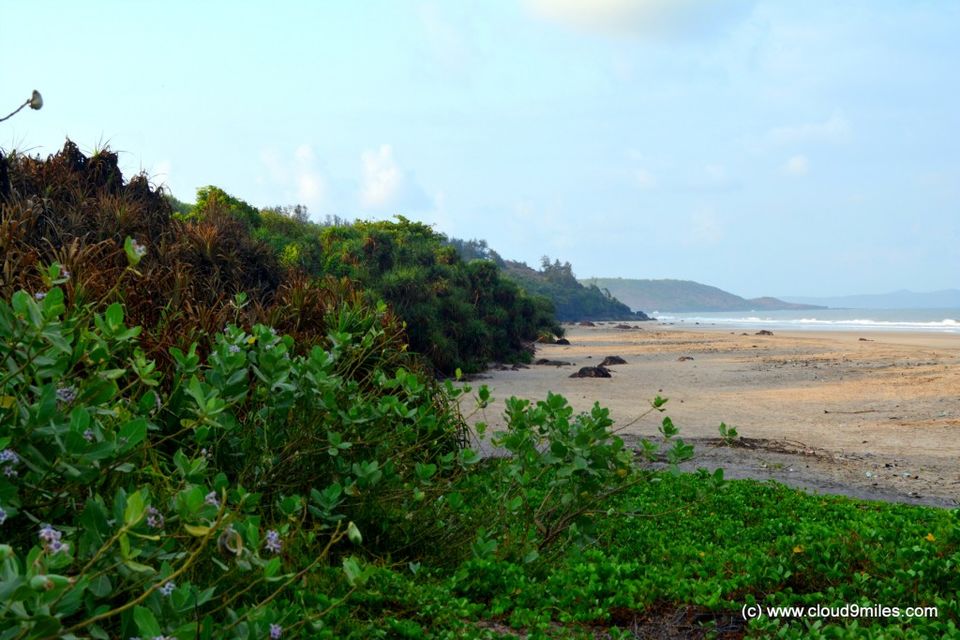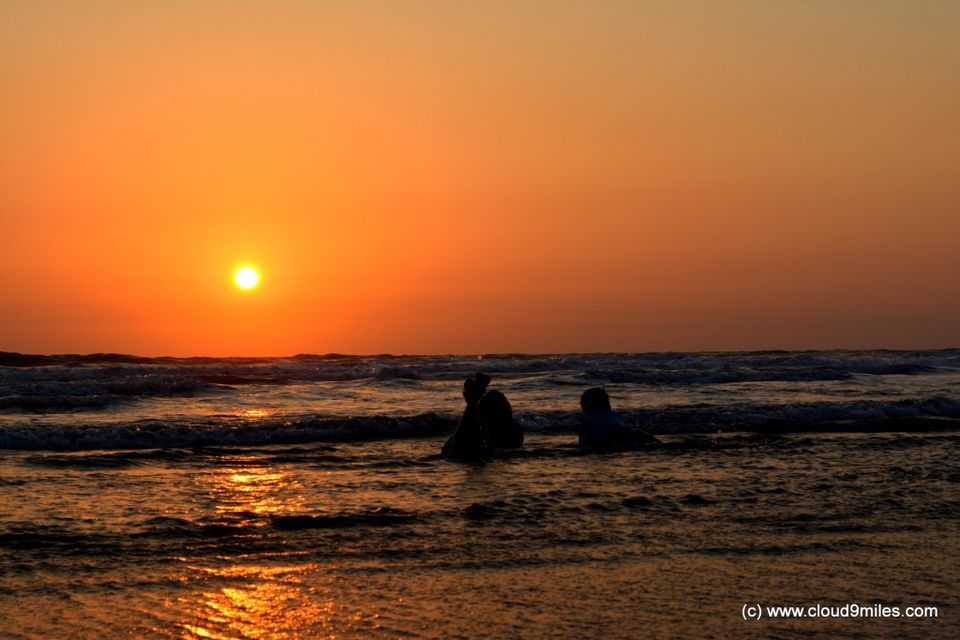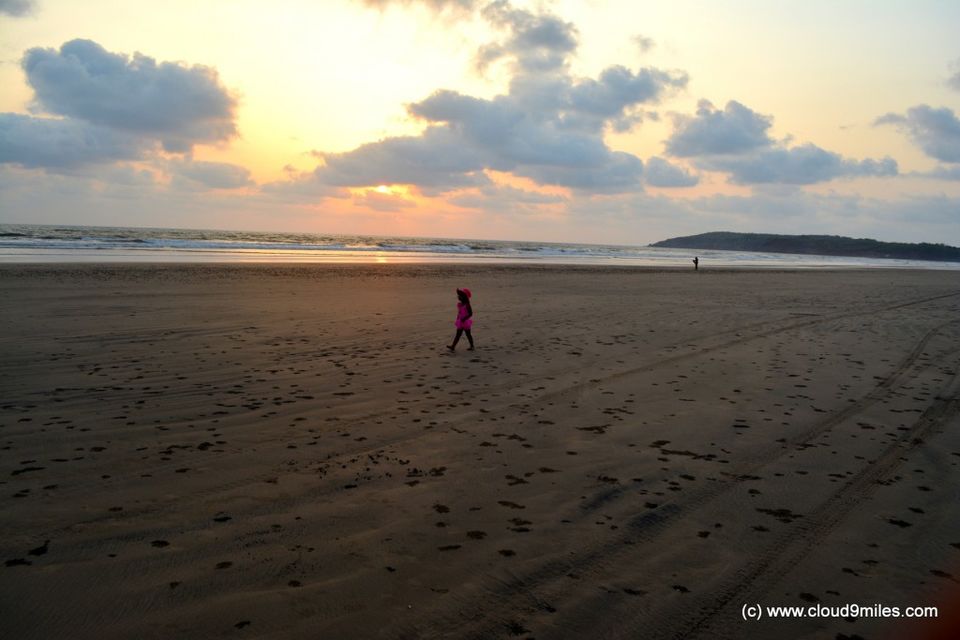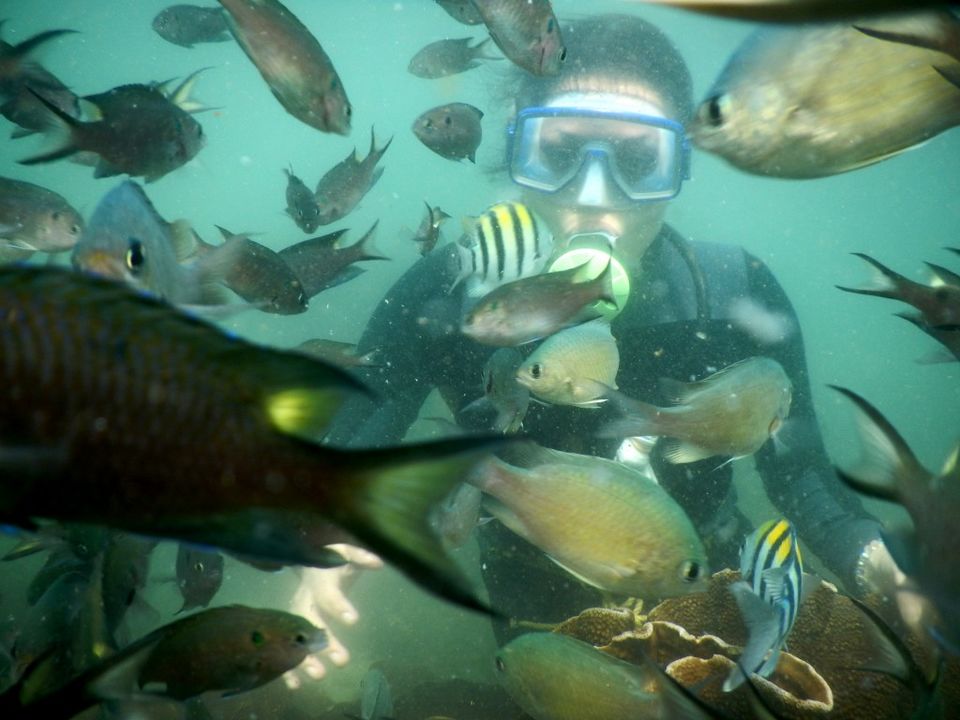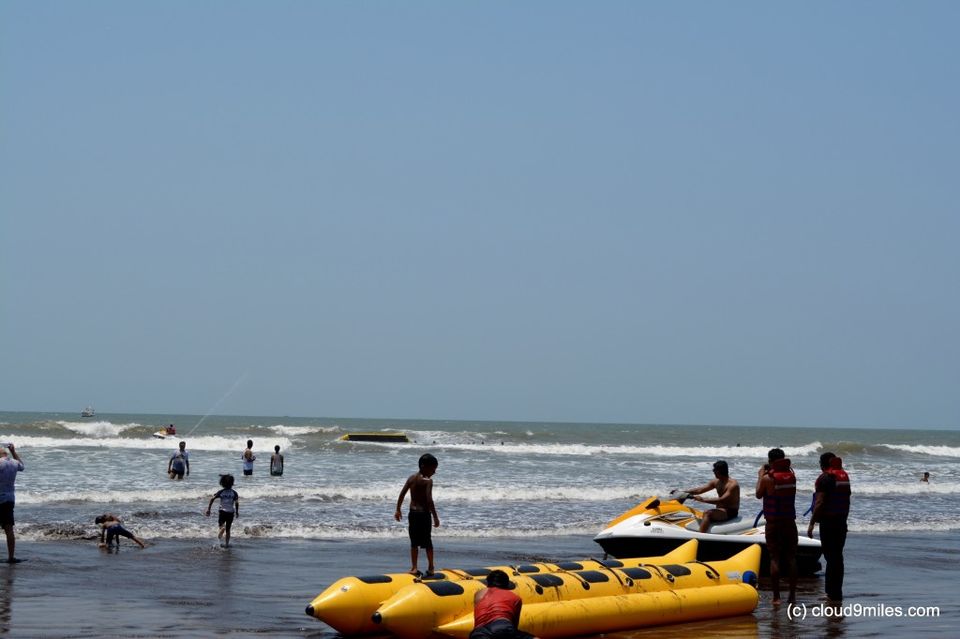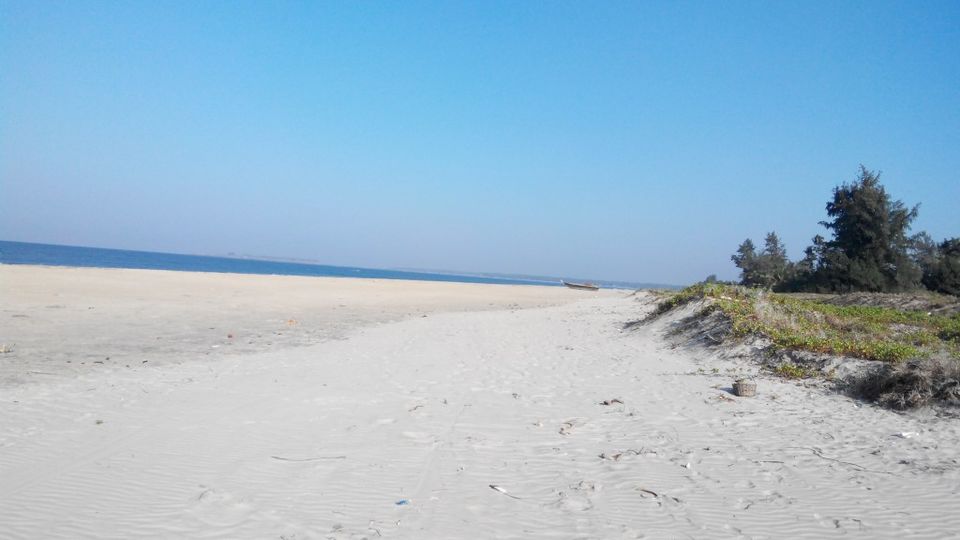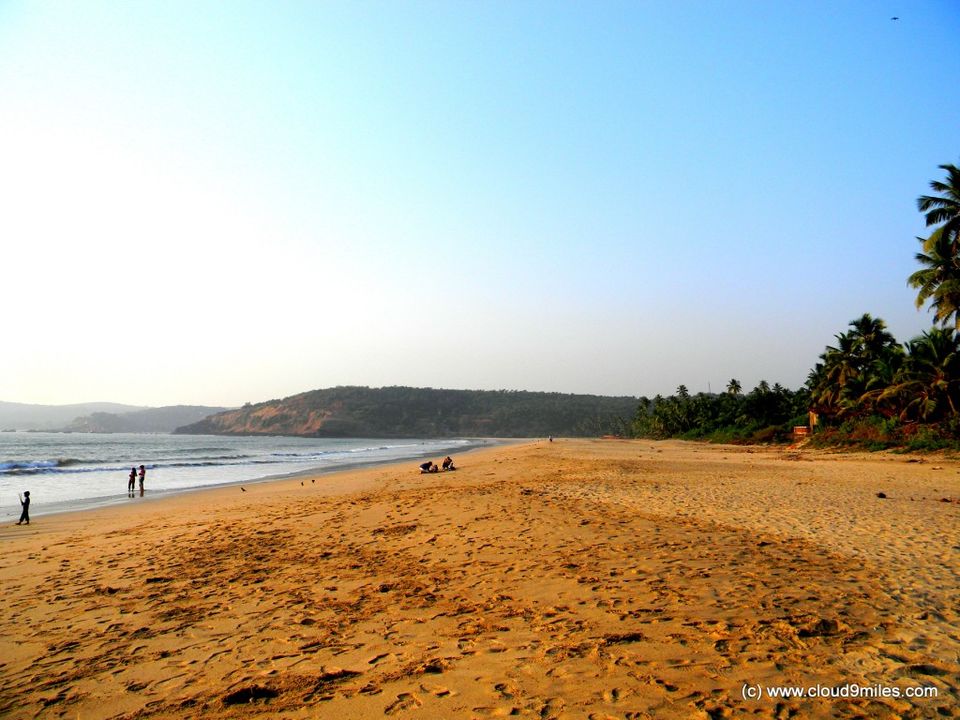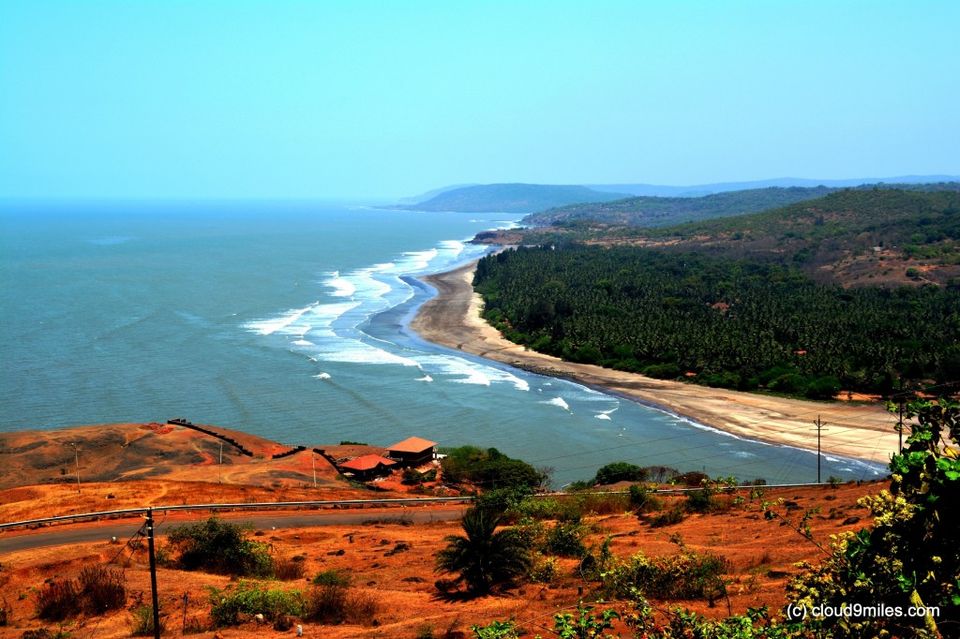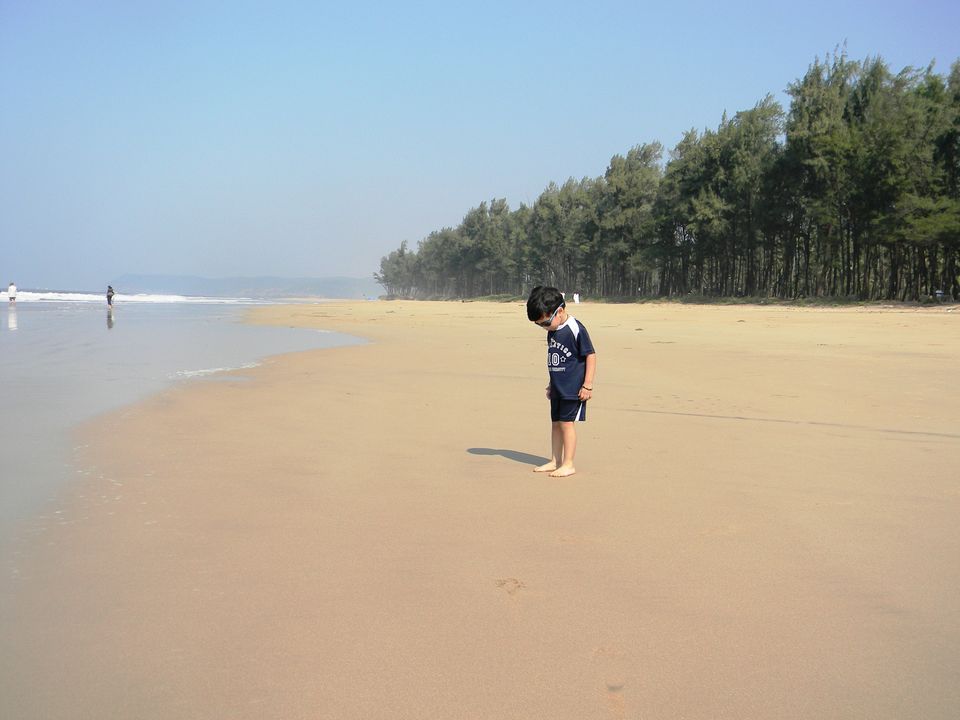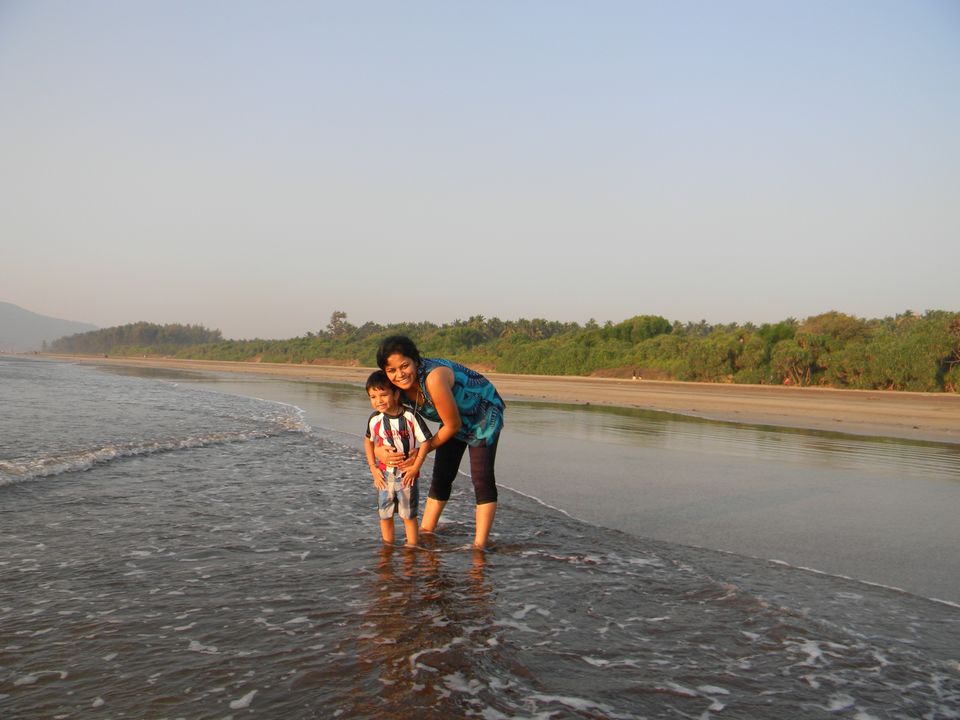 Maharashtra is bestowed with a coastline of 720 KM along the Arabian Sea and owns variety of beaches. It extends from Dahanu and Bordi in the north up to Goa in southwards. If you have an affinity towards sun, sand, sea, and surf then Maharashtra has many interesting options in store. One can find beaches of historical and pilgrimage significance to peaceful and serene beaches close to nature. There are beaches for adventure lovers as well which ranges from water sports to snorkeling & scuba diving. The biggest advantages of these places are that they are connected to Mumbai which is always a good starting point. The coastal climate of these beach locations make traveling pleasant all round the year. The coastal cuisines are also a delight for explorers. Here we present our discovery from the coastal Maharashtra where you can soak up in the sun with beautiful sights.
1. Tarkarli Beach: Tarkarli is a village in Malvan Taluka, district Sindhudurg. It is a tourist destination in coastal Maharashtra, and comprises of a picturesque beach. From the beach we can see the famous historical fort Sindhudurg built by Shivaji Maharaj. This place has gained prominence because of its long and narrow stretch of beach with pristine waters, white sand, golden rocks, backwaters, and water sports. On a clear day, one can see the bed unto a depth of 20 ft. It presents a panoramic view with tall 'Shuru' trees in the background. The wide river, the beautiful sailboats and the tiny hamlets situated on the riverbank, add to the picturesque beauty of Tarkarli. Sighting dolphins adds a feather to its beauty. read more…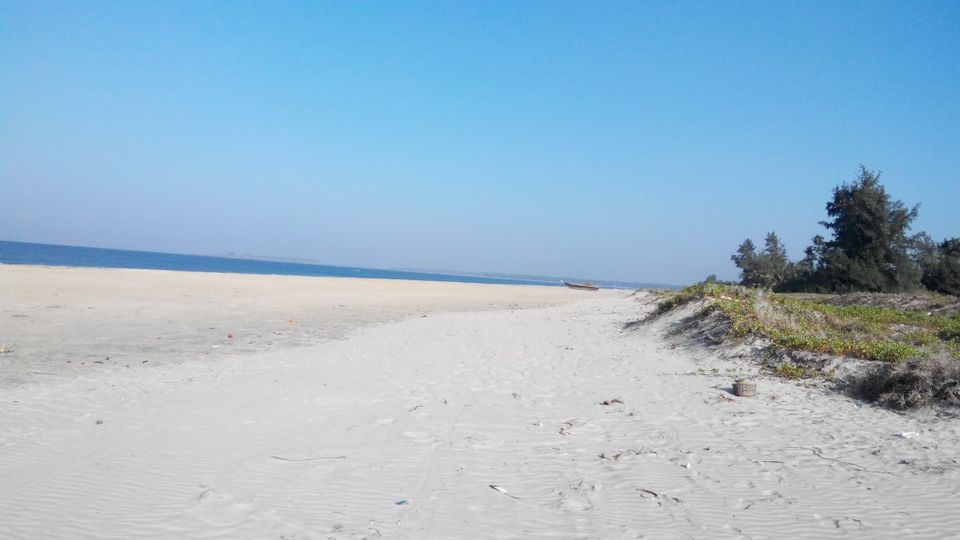 Scuba Diving @ Tarkarli: Scuba diving is one of the popular activities in Malvan. Scuba diving got established after the underwater discoveries done by Dr. Sarang Kulkarni near Sindhudurg Fort. This has provided the local residents an employment opportunity. The diving spot is near the fort area. A variety of fishes, stones, and corals can be seen at this spot. read more…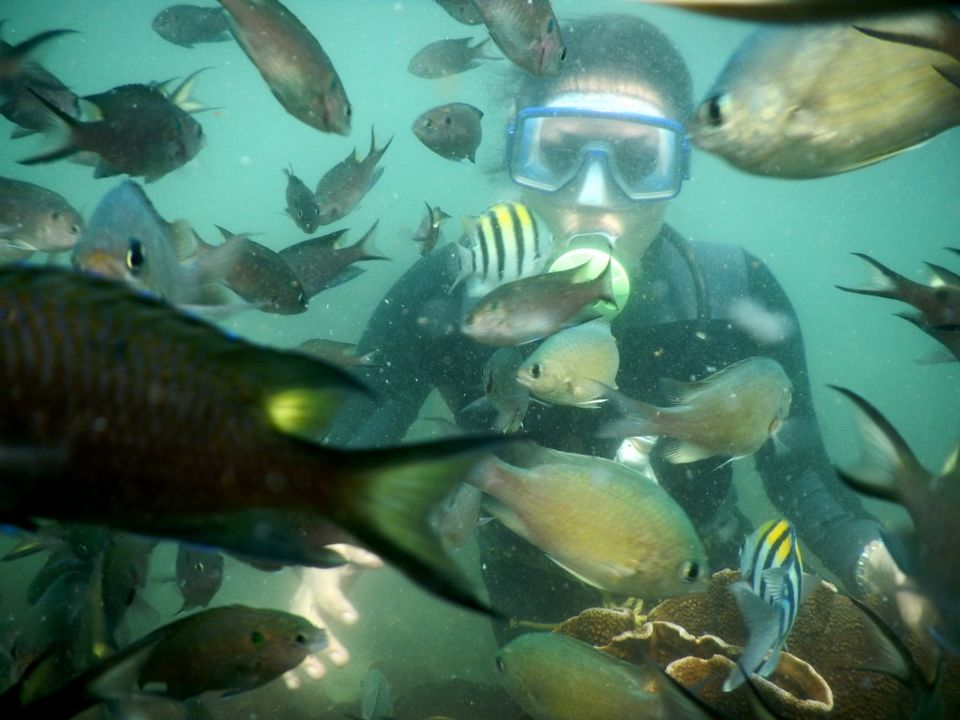 2. Guhagar Beach: Guhagar (literally translates to "House of Caves" in local language) is situated on west coast of India. It is situated between Sahyadri mountain range and Arabian Sea in Ratnagiri district. The town is known for its virgin beach, coir items, coconuts, betel nuts and mainly Haapus Alphanso mangoes. The nearest city and railhead is Chiplun, about 45 KM away. Guhagar has a very beautiful & virgin beach (about 6 KM long)! A perfect tropical paradise. It is also famous for Durga Devi temple and Vyadeshwar temple. read more…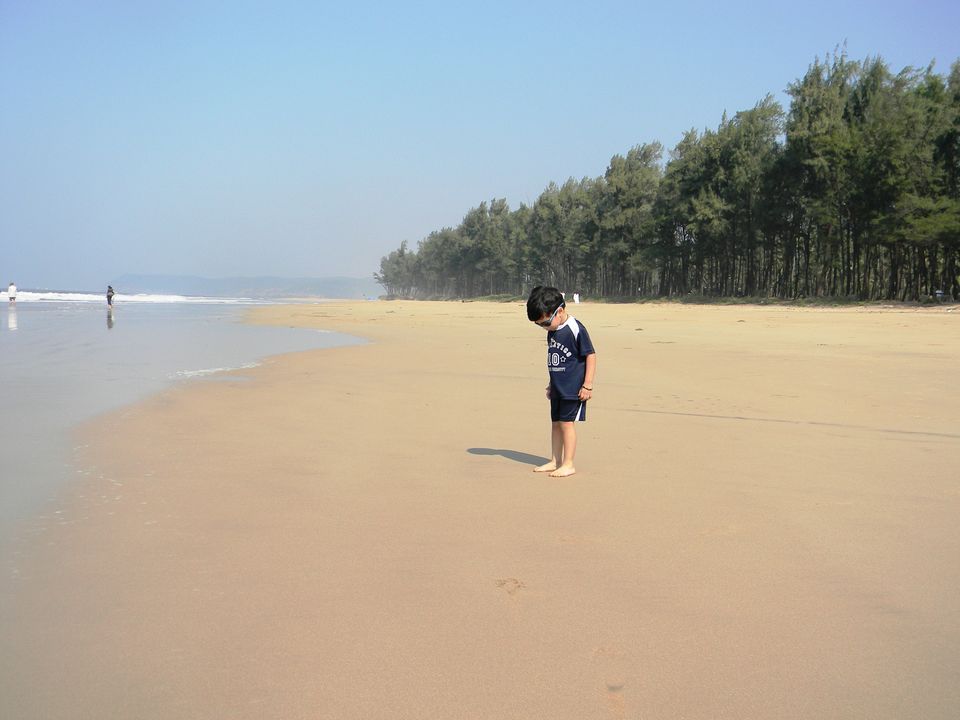 3. Velneshwar Beach: Velneshwar is 21 KM from Guhagar and is known for its clean and beautiful beach which facilitates the ease of swimming and an old Shiva temple. Both Guhagar and Velneshwar are amazing for a perfect picture sunset.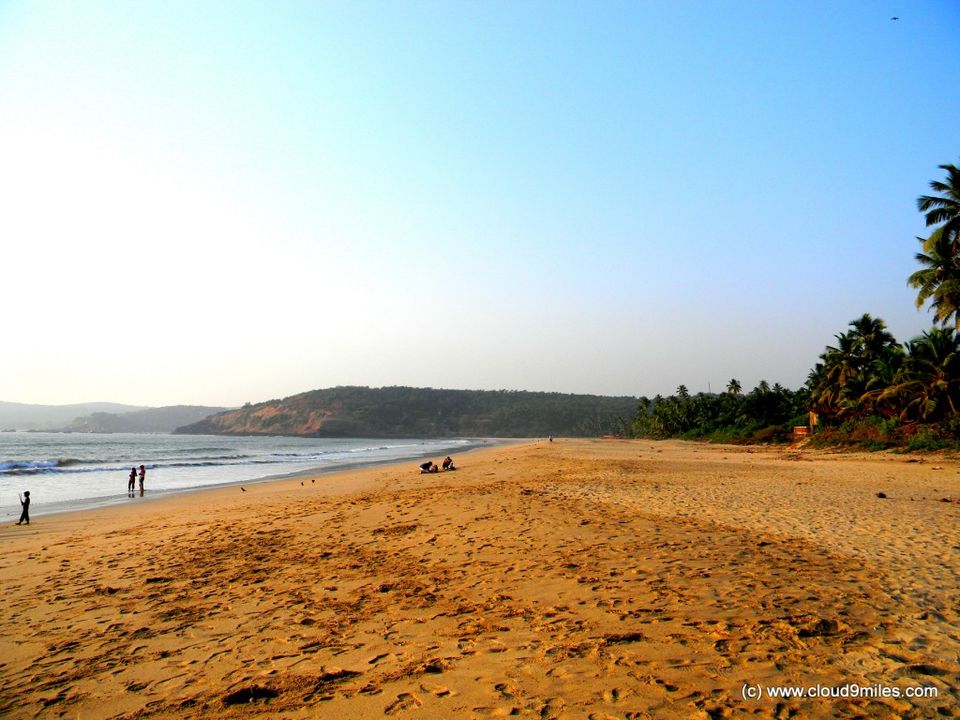 4. Ganpatipule & Malgund Beach: Ganpatipule is approximately 350 KM south of Mumbai. It is a very small town with about 100 houses, having one of the beautiful beaches along the Konkan Coast and an ideal getaway for peace-seekers, beach lovers, and pilgrims. The Swayambhu (self-originated) Ganpati Temple on the Ganpatipule beach is the prime attraction here that draws thousands of pilgrims every year. Aside from its clean beach and clear waters, Ganpatipule is rich in flora, including mangroves and coconut palms. read more…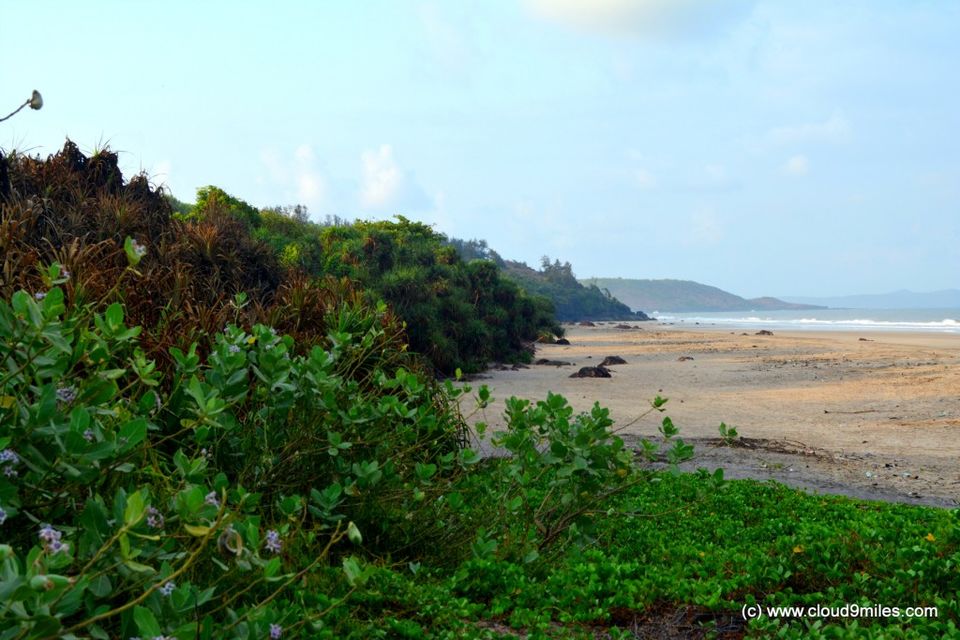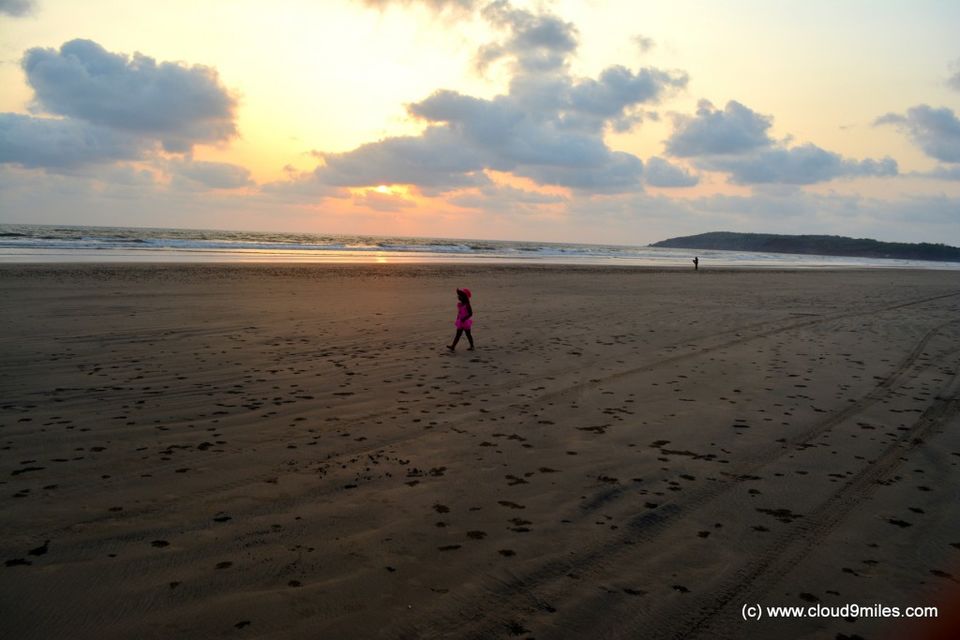 5. Anjarle Beach: Anjarle is a tiny village in the Dapoli taluka of Ratnagiri district and is one of the finest places in Konkan. It is a small port located near the mouth of Jog river. It is just 25 km from Dapoli and is famous for the 'Kadyawarcha Ganpati' (Ganesh temple situated on a cliff). Anjarle has untouched and unspoiled beach surrounded by palms and trees. Tourism facilities are very limited. read more…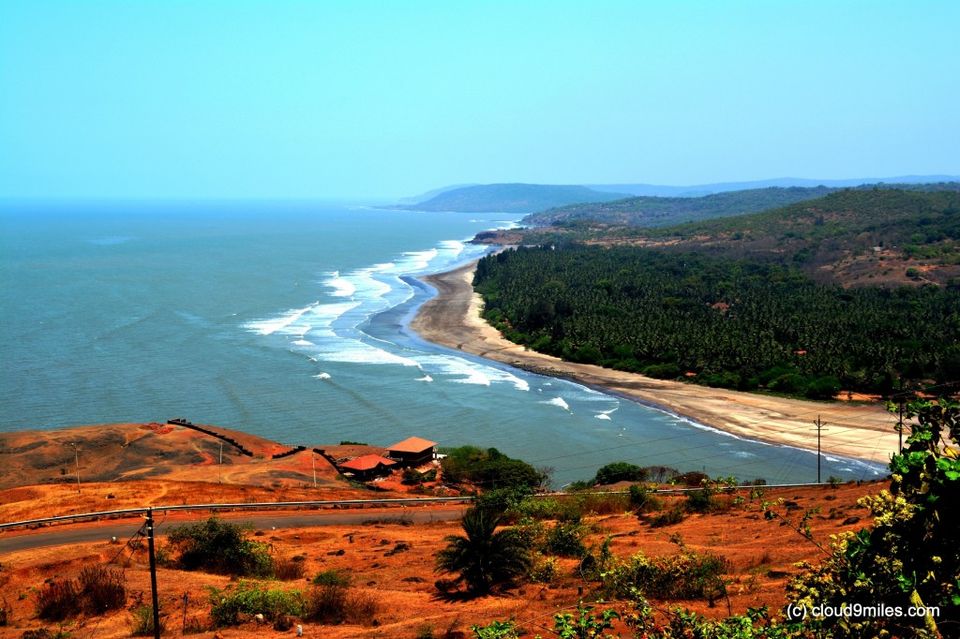 6. Diveagar Beach: Diveagar (Dive Agar) is a locale in Shrivardhan Taluka, Raigad district approximately 170 KM south of Mumbai. The area includes a fishing settlement, a beach, a temple, local businesses engaged in coconut and beetle nut tree farming, and some resort businesses such as restaurants, cottage rentals and hotels, and home stays. The beach is approximately 4 – 5 KM long and unpolluted, clean and calm. The beach contains a number of Suru trees (Casuarinas), which are common to coastal Maharashtra. The access to the beach has a dense cover of Belu trees, which are otherwise uncommon in the area. read more…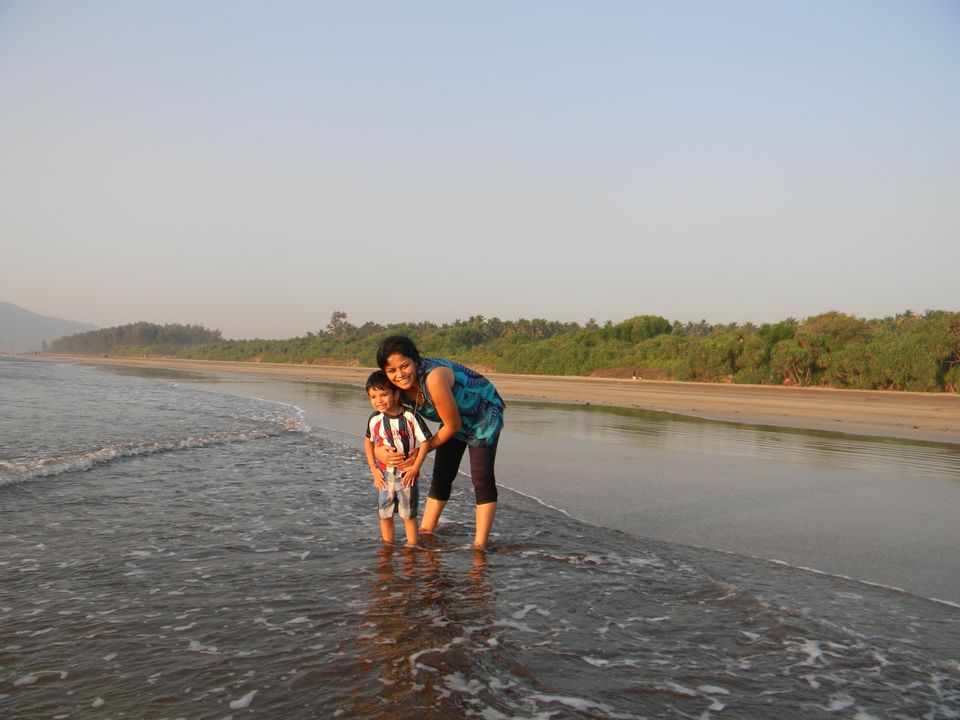 7. Shrivardhan Beach: is one of the oldest towns in Maharashtra, which boasts of a 200 year old history. It is a town of Peshwas. The Bhats of Shrivardhan – later popularly known as Peshwas – witnessed the rise and fall of Marathas after Shivaji's period. Shri Laxminarayan Temple – is the main temple of Peshwas & the idol in the temple is quite old. There stands house of the Peshwas narrating the story of their royal existence, which was built by Third Peshwa (Balaji Bajirao) in 1750. It is also famous for a fort and golden beach.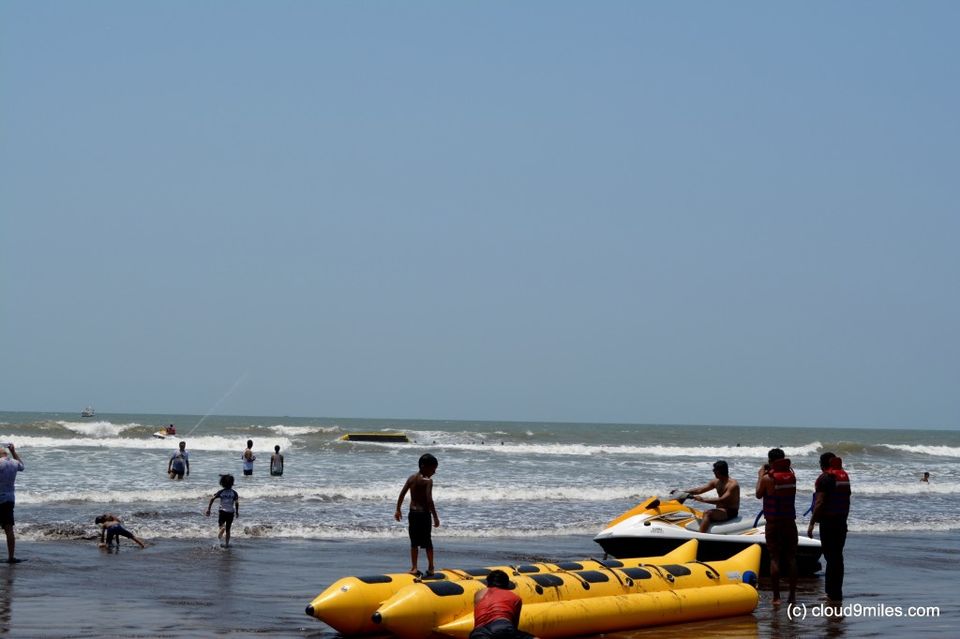 8. Harihareshwar Beach: is considered one of the holiest places in India. It is called the Kashi of South India because of a Shivling. The town is surrounded by four hills named after Lords Harihareshwar, Harshinachal, Bramhadri and Pushpadri. Harihareshwar is also a popular beach destination with two unspoiled and pristine beaches, one to the north and the other to the south of the temple.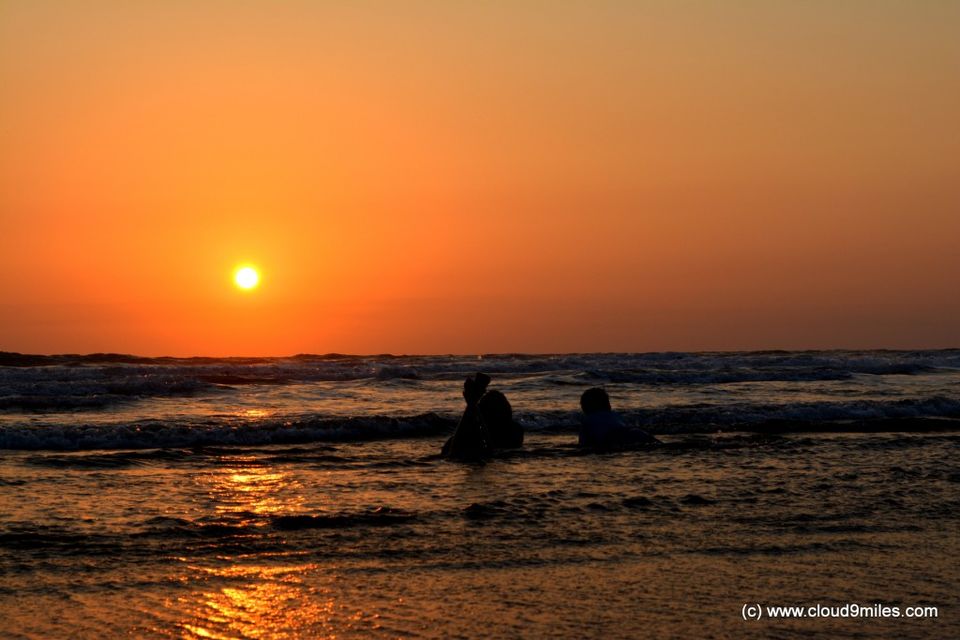 9. Malvani Cuisine: Malvani cuisine is the most common type of food preparation in the Konkan region of Maharashtra and Goa. Since it is a sea shore region the cuisine is predominantly non-vegetarian, but that doesn't mean that there are no vegetarian delicacies. There is a place near Devbag where one can get good authentic Malvani food. The food is traditionally cooked on a chullah and one can also see the process of cooking as well. read more…