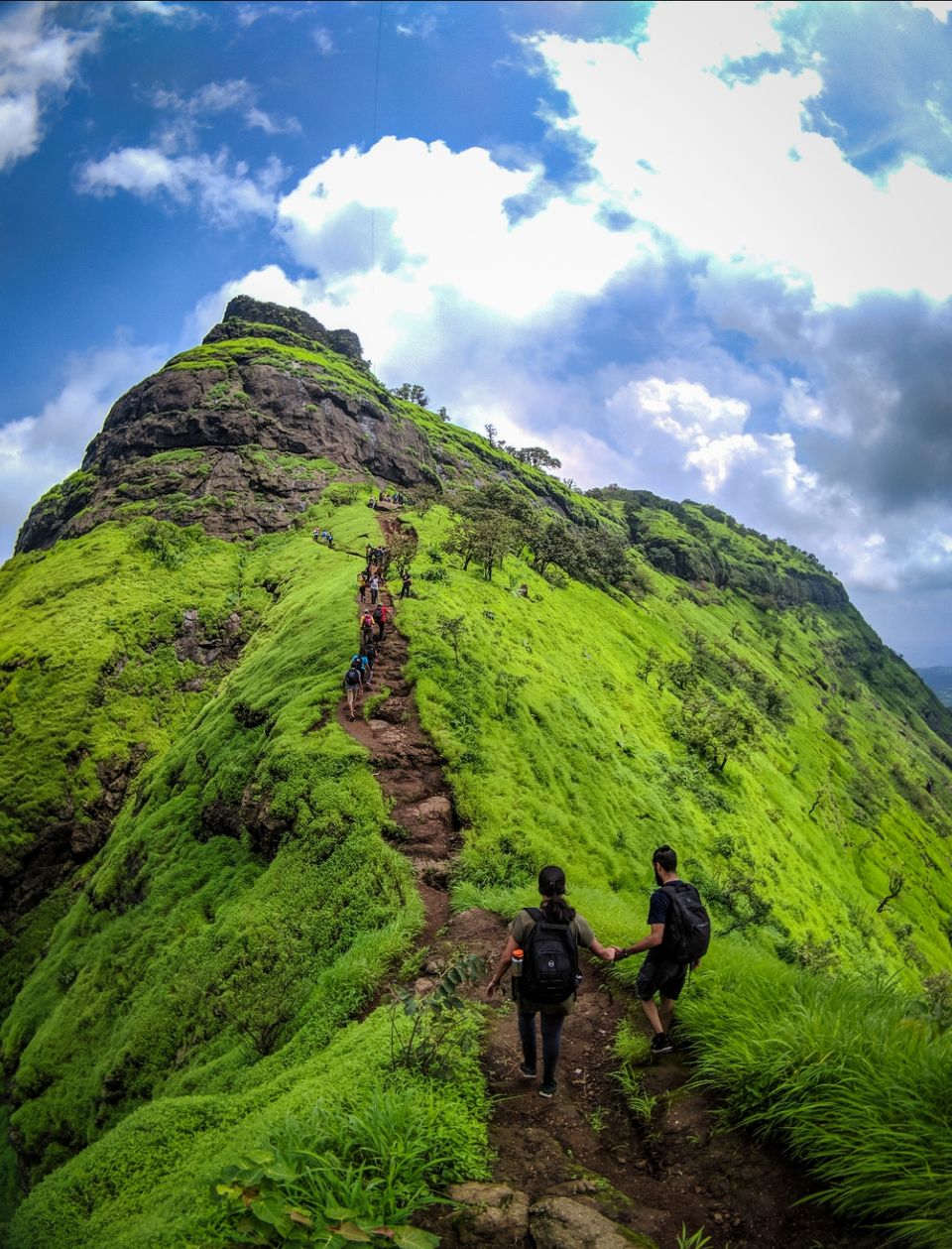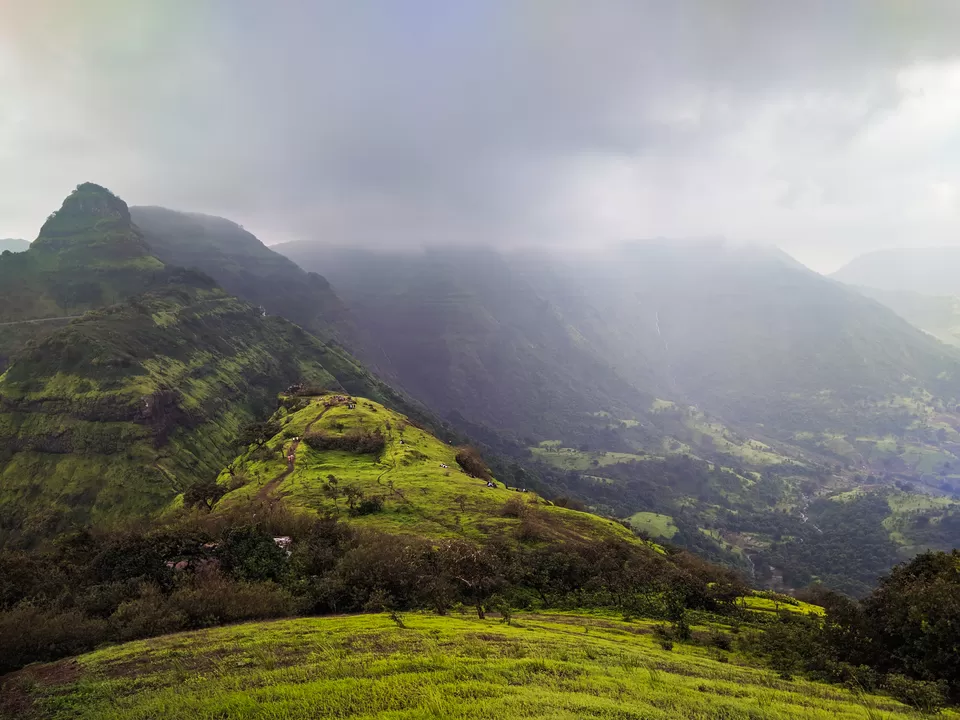 Peb fort lies in matheran range. Trek to Peb fort is one of must do thing at Matheran. Peb fort is also known as Vikatgad. The peb fort got his name from pebi devi goddness. The path to peb fort is along deep ravines and cliffs. Peb fort is one of favorite trekking destination for one day trekkers.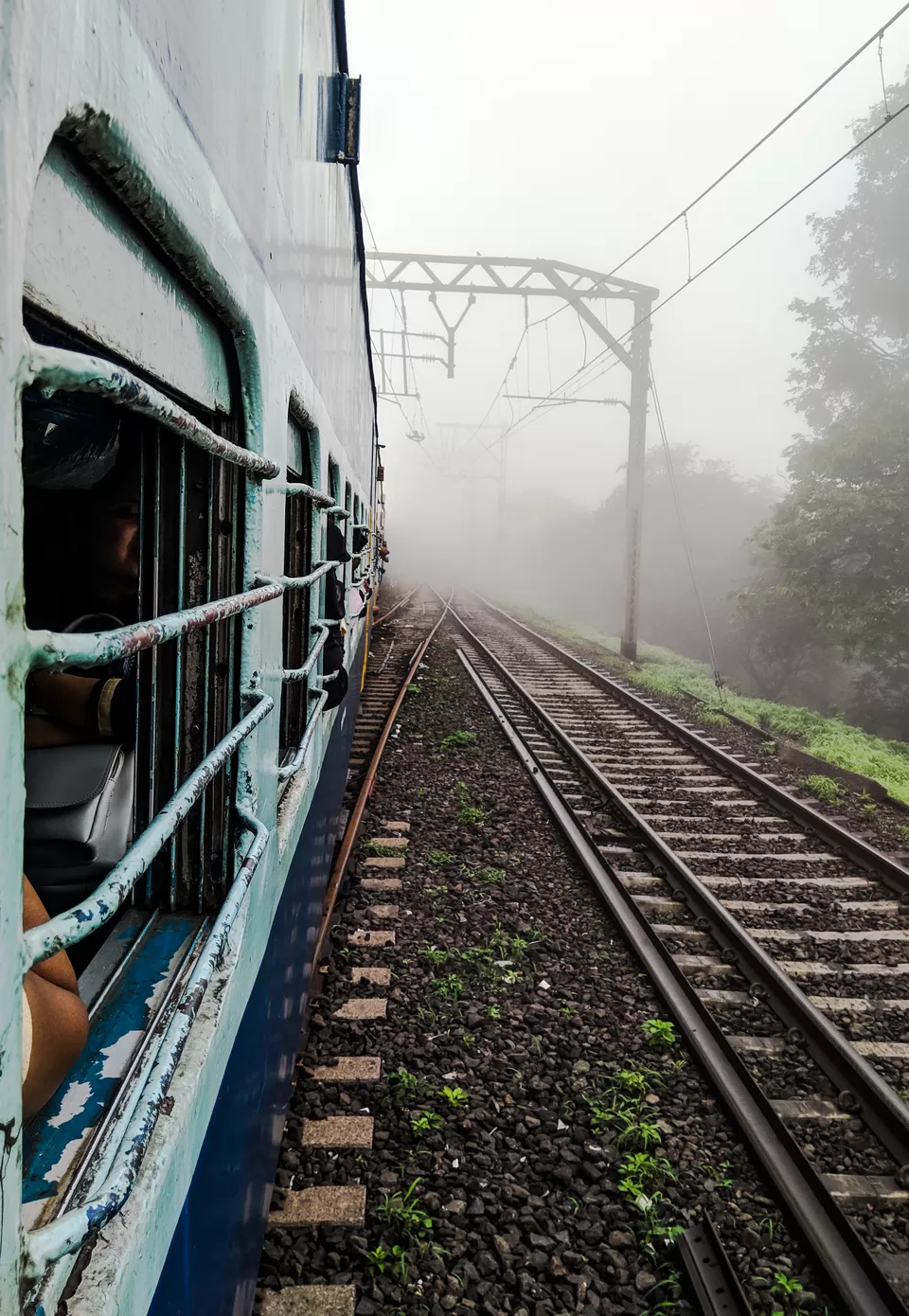 I took sahyadri express in the morning from pune at 6.05 am. The weather was cloudy with little sunshine. The greenery after lonavala station was at the peak. Most of mountain tops were in misty clouds. I stood at train door to catch the every moment and beautiful surroundings of khandala ghat. The views from train are irreplaceable and I think nothing can beat this. If you ever get a chance to travel by train from mumbai to pune or vice versa then never ever miss this. Due to fog near monkey hill station my train got late. Finally at 8.20 am I got down at Karjat station and took local train to Neral junction which is nearest station to Matheran.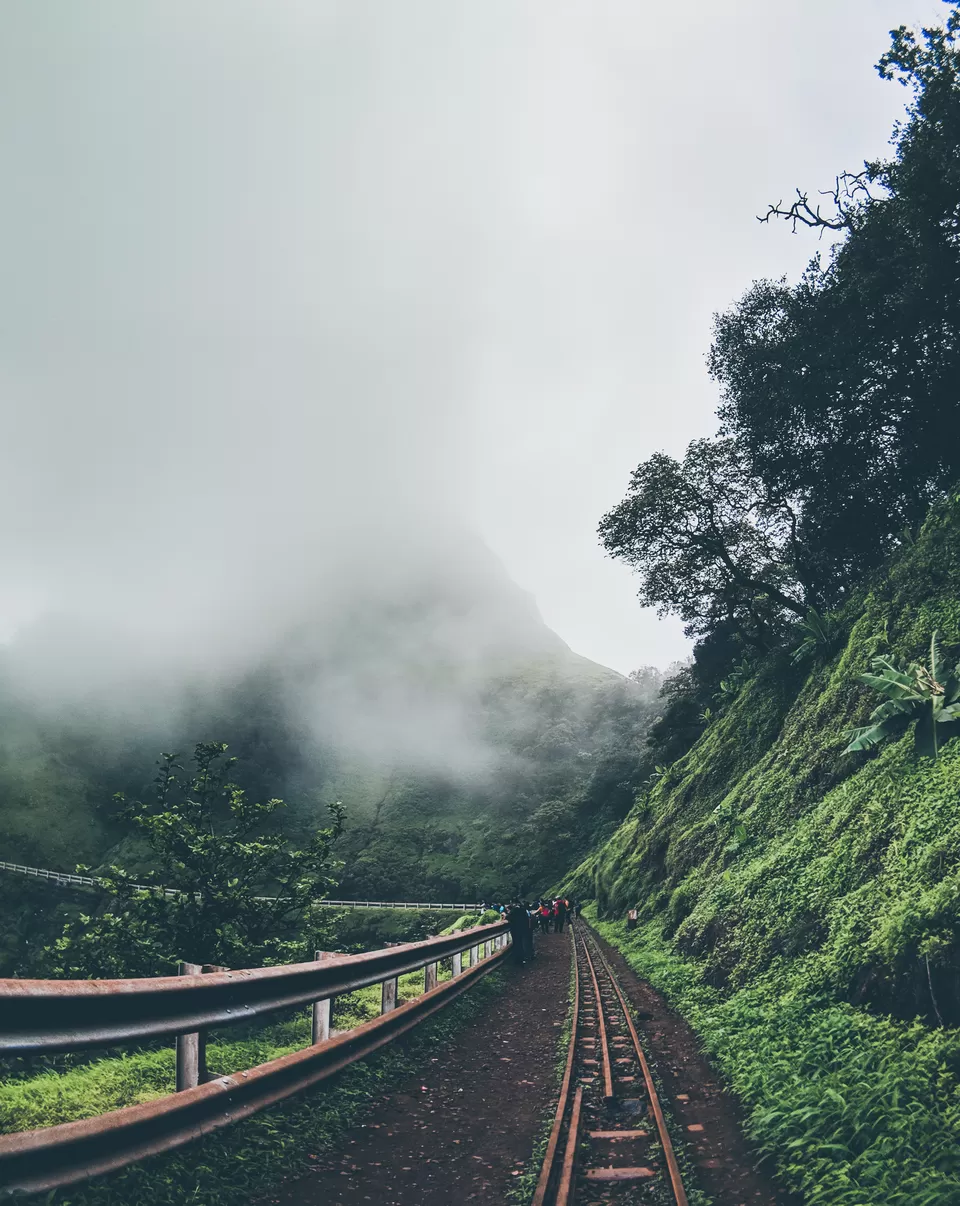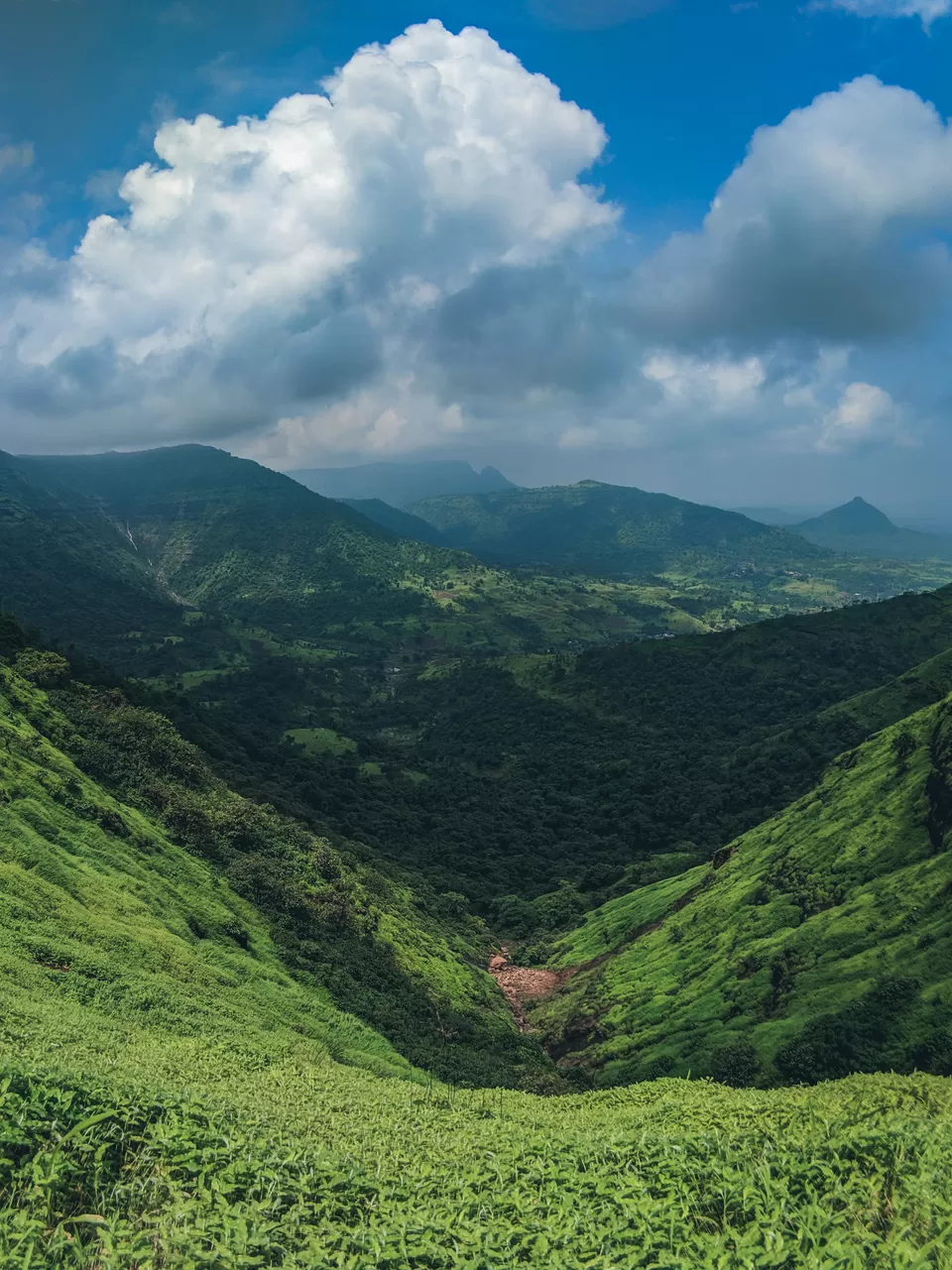 At neral I met to Prateek from team Travers India. Then we took cab which costs 80 Rs per person and it dropped us to pillar no 134 which is bookmark point or starting point of Peb fort. We walked for 30 min something and came across one small temple and bell. From there is actual starting point of Peb fort get starts.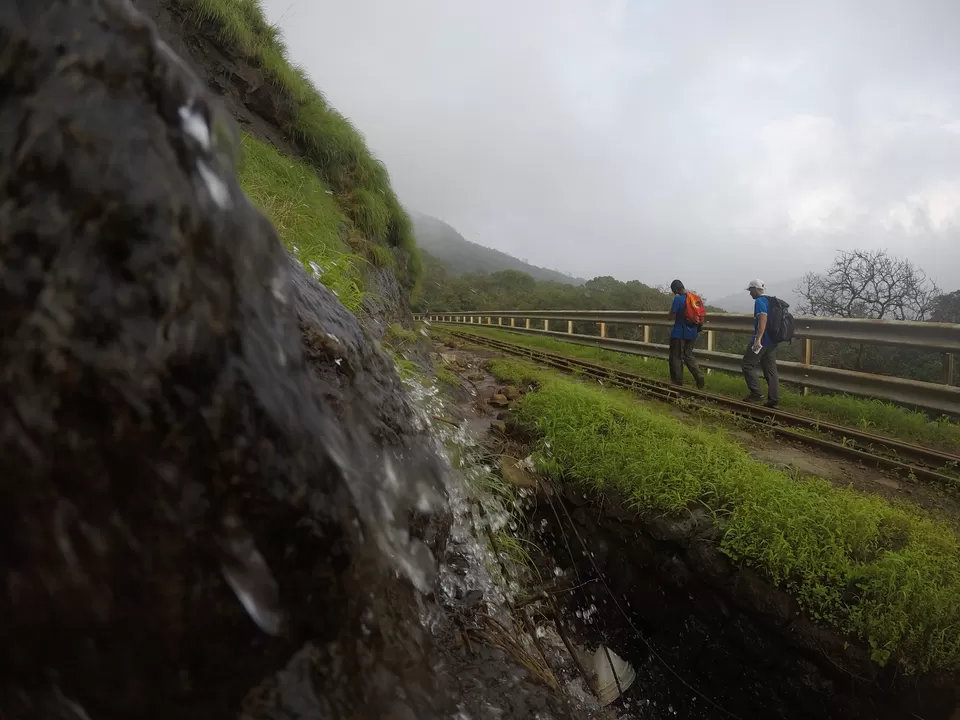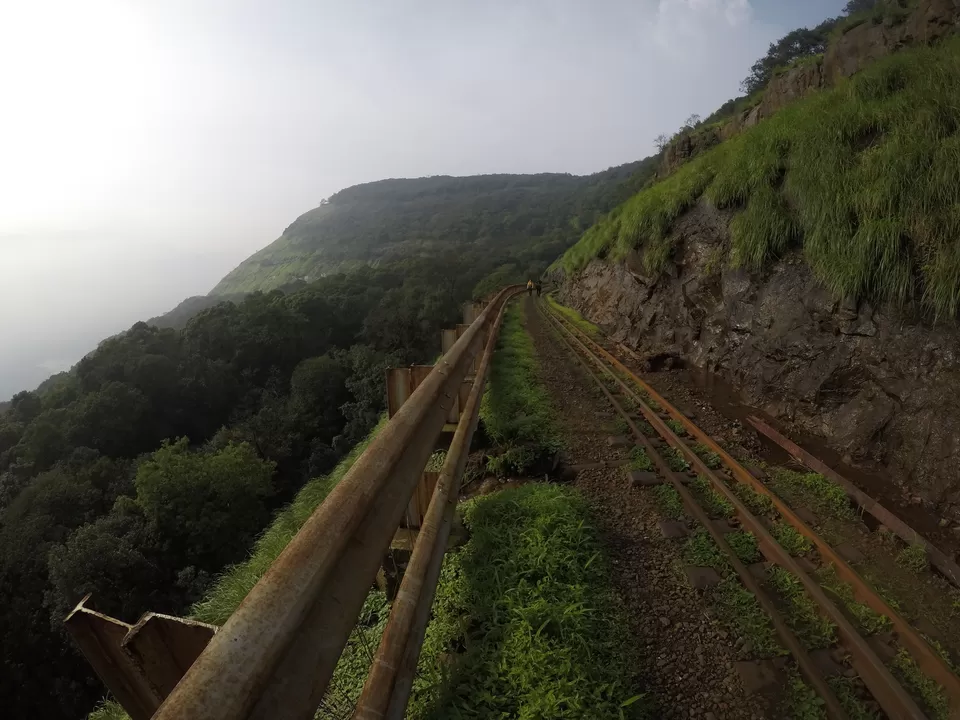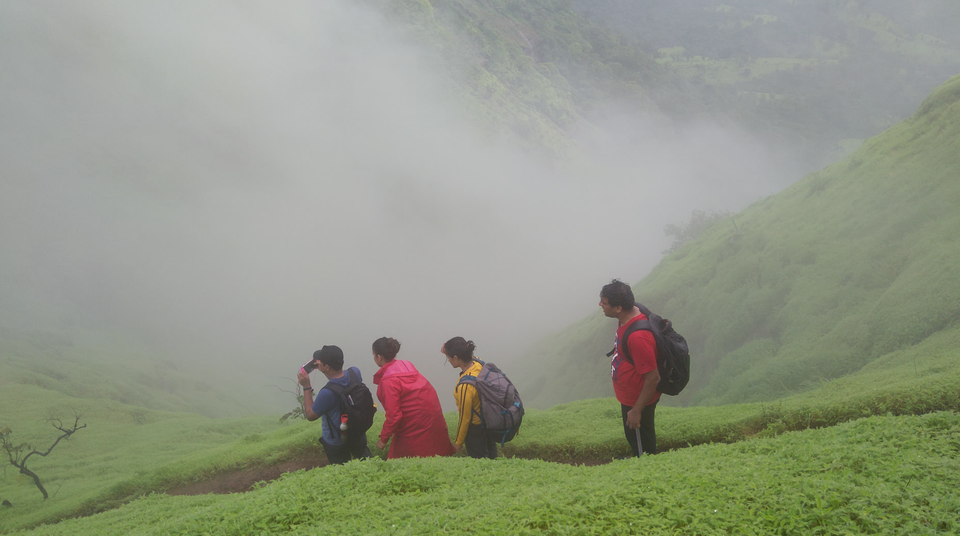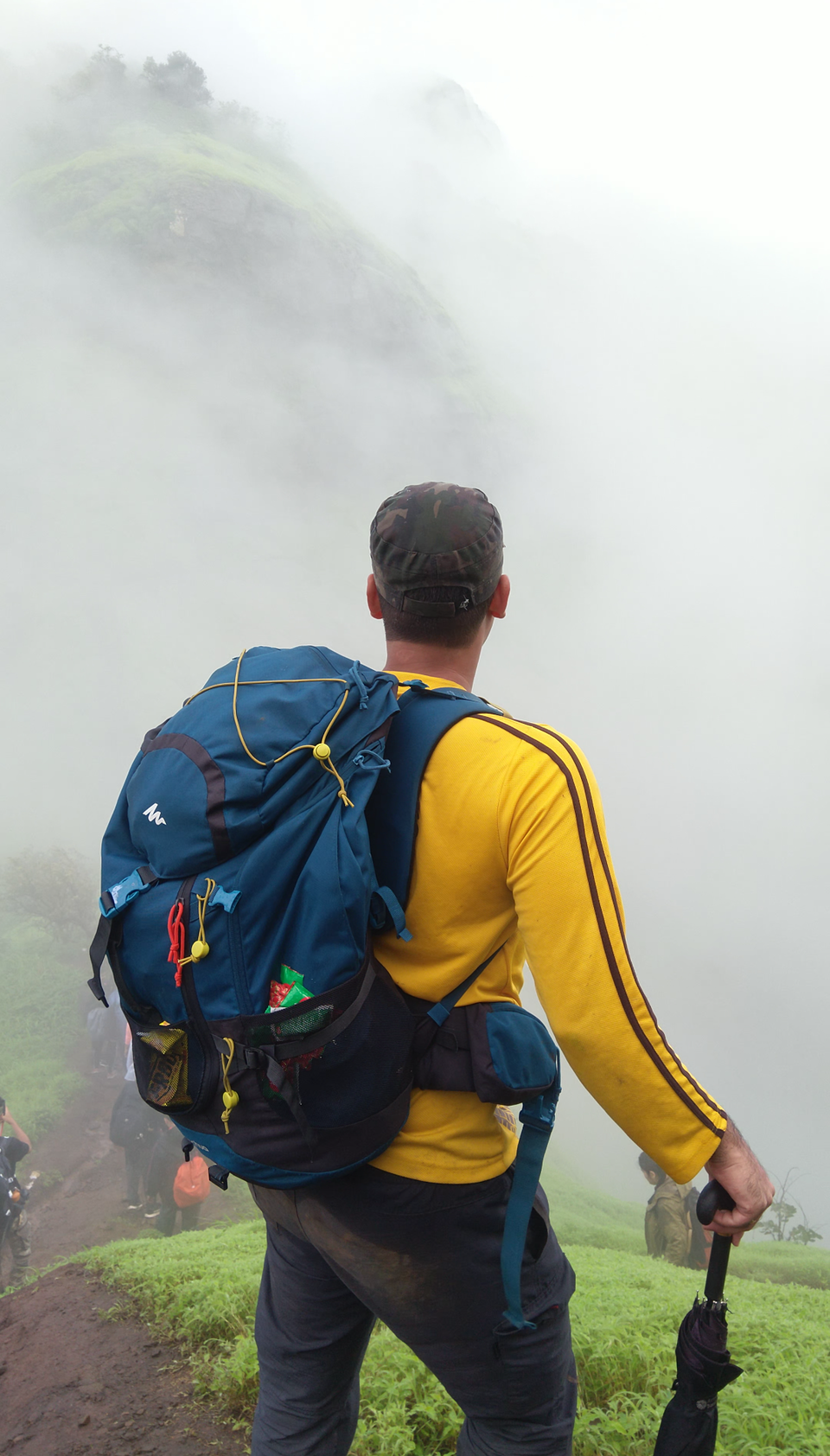 The trek path gets slippery in rain and its too narrow. And at one time only one can walk easily. At left side there is deep valley and at right there is mountain cliff. During trek do not get busy in taking selfies, do not play laud music, using head phones and disturbing any wild animal should be avoided. After descending for few 40 minutes we finally got view of Peb fort. In my entire life I never seen such a beautiful moment where half part of fort was is dark clouds and another half was in direct sunlight. The green shades in sunshine was reflecting like a pearl in dark. The water streams were falling down to valley from top. More than 8 monkeys were enjoying the fruits on some wild tree. Also at trek route you will get views of Prabalmachi and Kalavantin durg. At every now and then it was raining and soon we will be in sunshine. Sun and clouds were in good mood to play hide and seek. I was blessed to get such a dreamy views of sahyadri. We also found one Bambo Viper snake( was a baby snake ) on tree next to laddar at top. It took more than 2 and half hours to reach top of fort. Before we explore more and have some launch it started pouring. We got drenched, after 15 min rain stopped and finally we ate and got some energy to get back. I filled water from running water of spring on mountains. For one more time nature surprised us with his creativity. Clouds were floating from right to left and passed to valley between peb fort and matheran. With few more showers of rain reached till toy train track and came across the famous "KadyaVarcha Ganpati" which the big idol made from part of mountain cliff.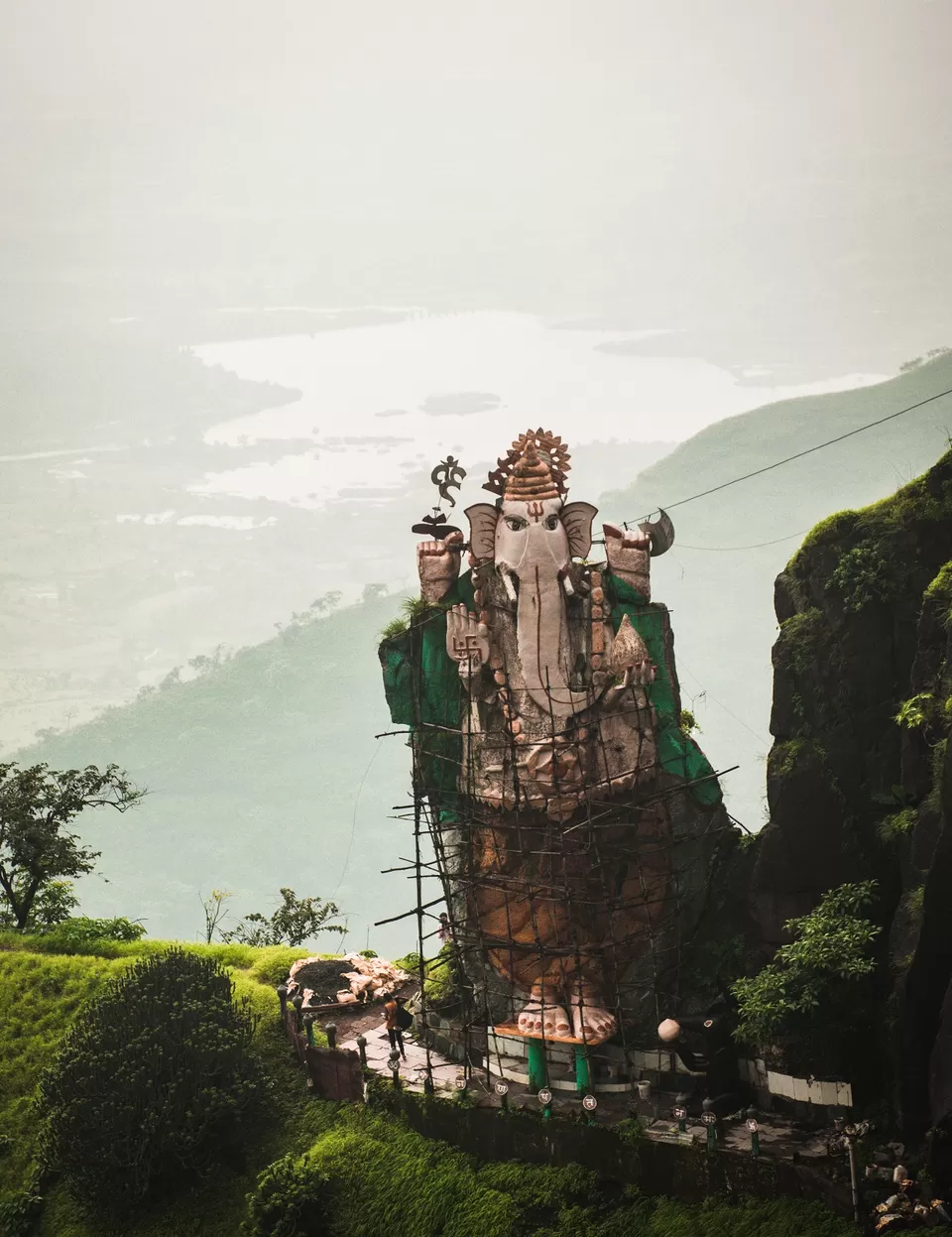 With blessings of bappa we completed our trek and reached dasturi naka where we got cabs to get back to neral station. From neral I reached back to karjat where I got sinhgad express to Pune.