On my trip to Malaysia, one thing I was certain about was "I am going to visit Melaka". Every time I read about must visit places in Malaysia, Melaka always popped up on top. I was delighted to live all of it on my visit.
About Melaka: 
Malacca is the historical state of Malaysia with an abundance of breathtaking sights and rich heritage. It was ruled by Portuguese, Dutch, and British but all at different times. The city has a diverse and mix culture of Chinese, Malay and Indian. Melaka has plenty to offer for travelers who are curious about the history or simply enjoy experiencing unique cultures.
I didn't plan a stop over in Melaka and rather visited in on a drip trip which I rue today. The whole city can't be seen in just one day and one must stay over to get the night glimpse of this city which turns lively in evenings.
How to Reach:
Melaka is located 145 km's away from Kualalumpur which can be travelled in just two hours by Bus. You can pre-book the bus tickets in advance or you can reach to TBS (Terminal Bersepadu Selatan at Bandar Tasik Selatan) and buy one on spot. There are plenty of buses running from KL to Melaka and vice versa. First reach to KL Sentral station which is centralized station in KL and find KTM Komuter counter. Buy ticket to TBS which is just 4 stations away from Sentral and train arrives every 15 minutes. Once at TBS go to ticket counter, purchase your ticket and go to the mentioned gate on your ticket. (The bus fare would be in between 10-15 MYR depending on the bus operator)
In around 2 hours bus will drop you at Melaka Sentral from where you can take bus no-17 to reach to Dutch Square (Bus fare 2 MYR/person). All the tourist spots are located around Dutch square only and are walkable.
Melaka Map: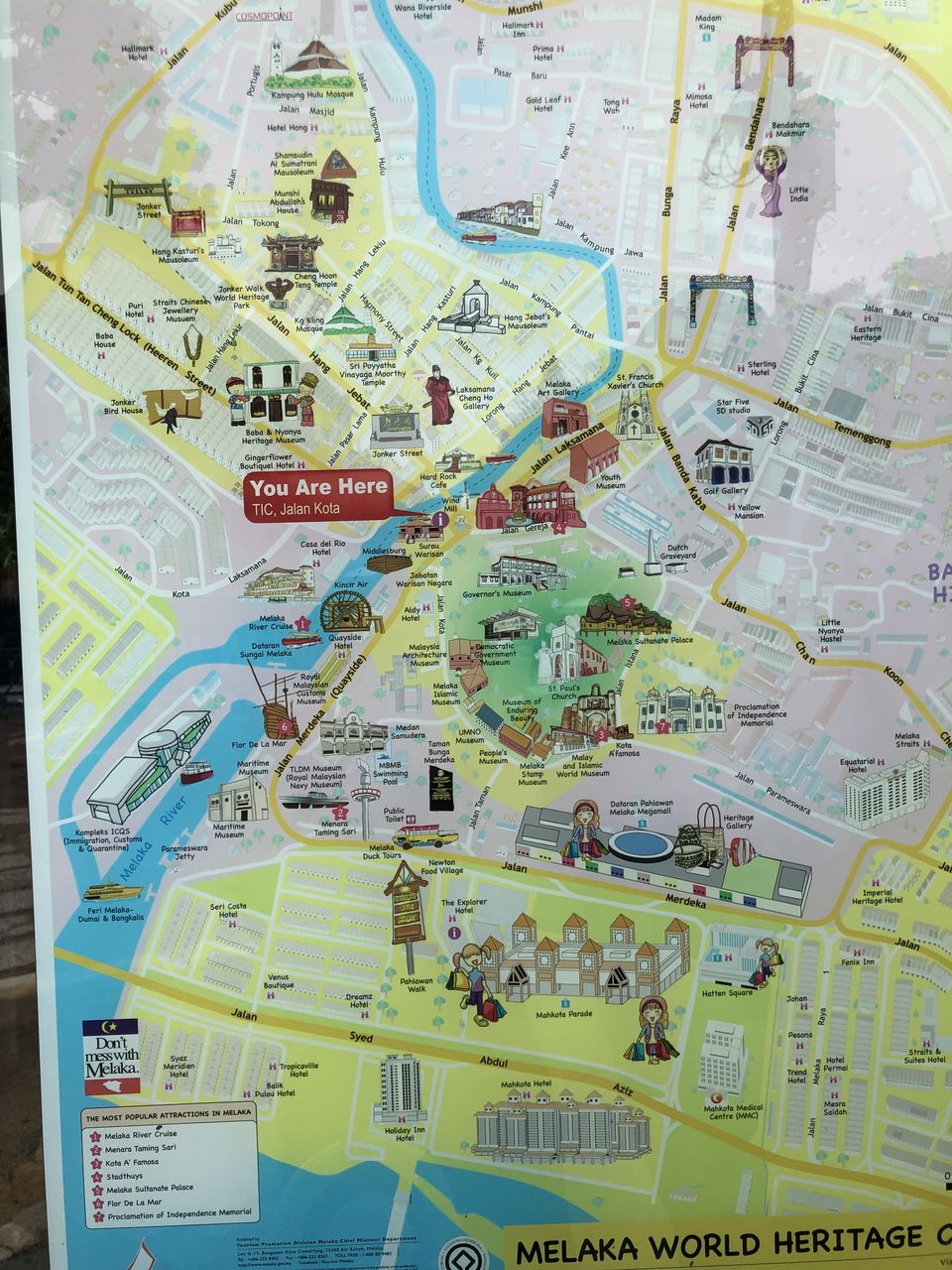 Activities to Do/Places to Visit:
As I had just one day to explore Melaka and had to return KL by night, I made a list of top places/activities to finish before leaving which are:

1. Stroll Around Stadthuys: Stadthuys, a massive red colored building is believed to be the oldest Dutch building in the East and was once the official residence of Dutch governors and officers. Fascinating, isn't it?
It's the landmark of Melaka City center and is one of the most photogenic places in Melaka. The square consists of a clock tower, a Christ Church and a good meetup place.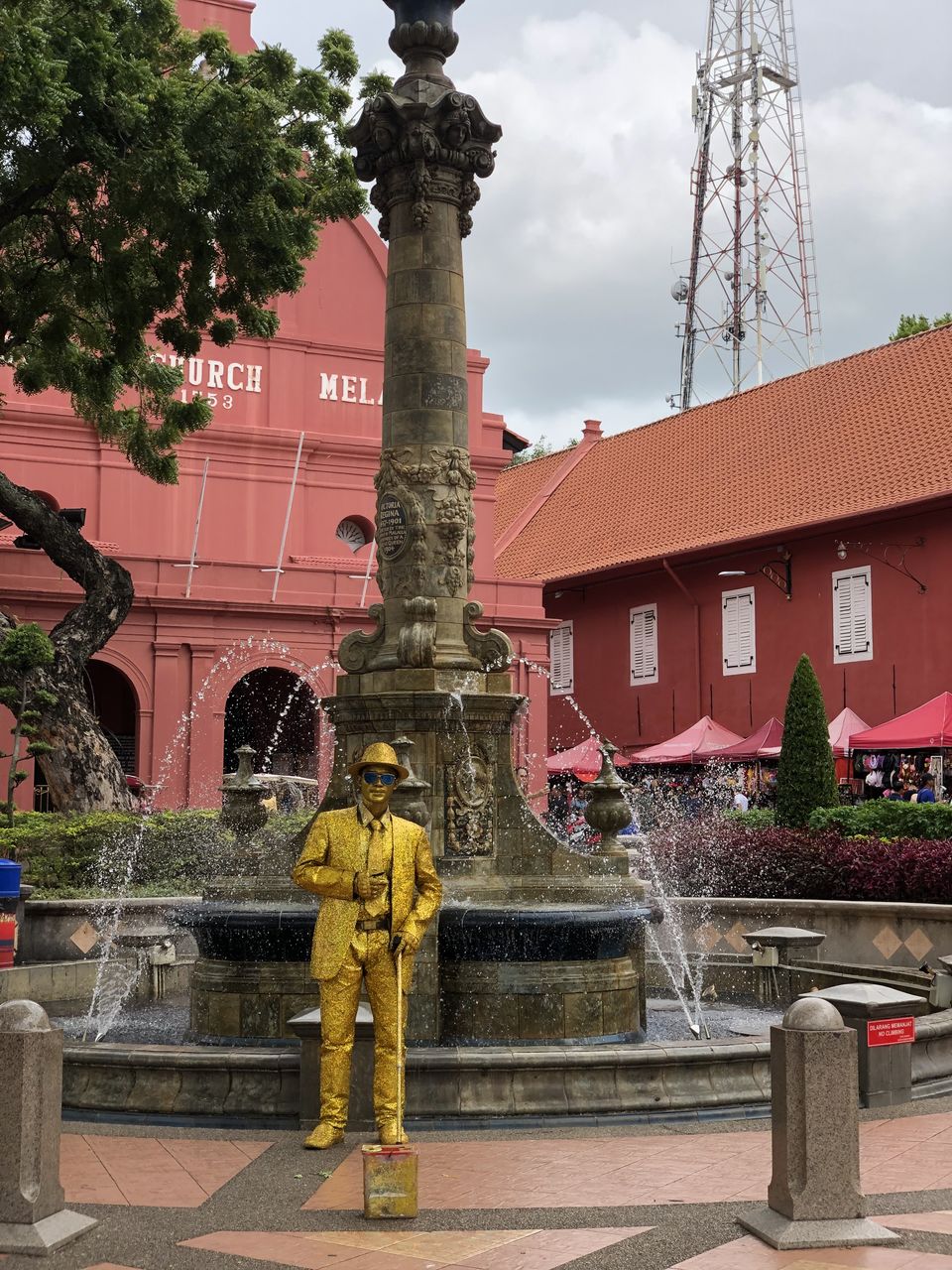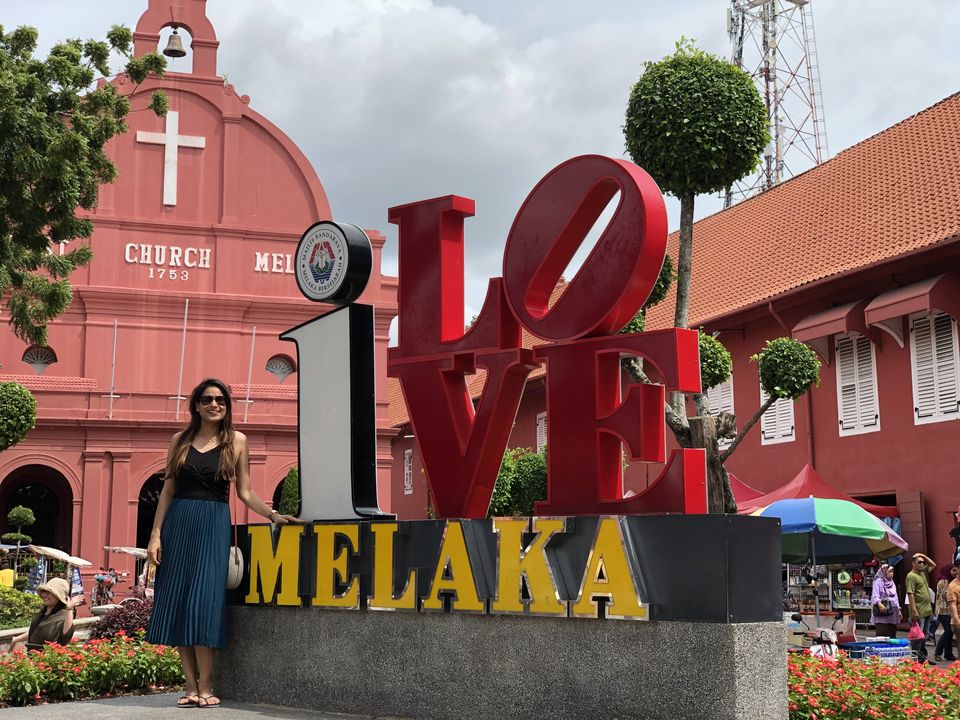 2. Go Shopping at Jonker Street: Jonker Street itself is a historical and architectural delight, turned gift shop. As I visited it on weekend it was full of tourists. Jonker St. is famous for its weekend vibrant night markets but it's advisable to visit it daytime too as you will find the street filled with most authentic Malay food, a selection of antiques, and local handicrafts. Don't forget to try Durian Ice cream and Pancakes which are lip smacking.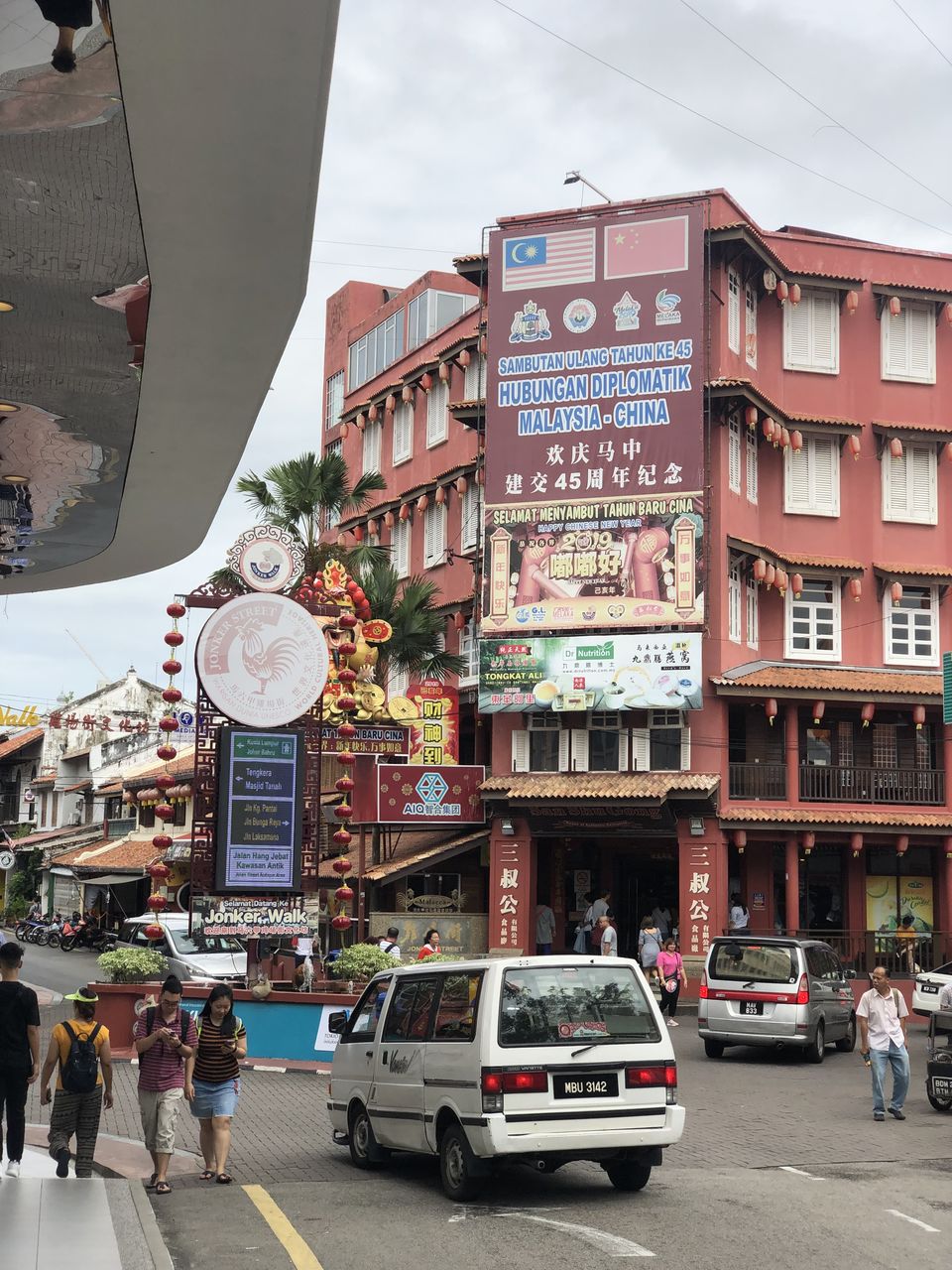 3. Take Trishaw Ride: The roads of Melaka City Centre are littered with crazy, decorated, musical pedal rickshaws pumping Gangnam Style through pimped up sound systems and is one of the best ways to get around Malacca. You can enjoy the city and explore some areas that are off the main tourist arteries. A ride cost around 40 MYR/hour for two and worth the price.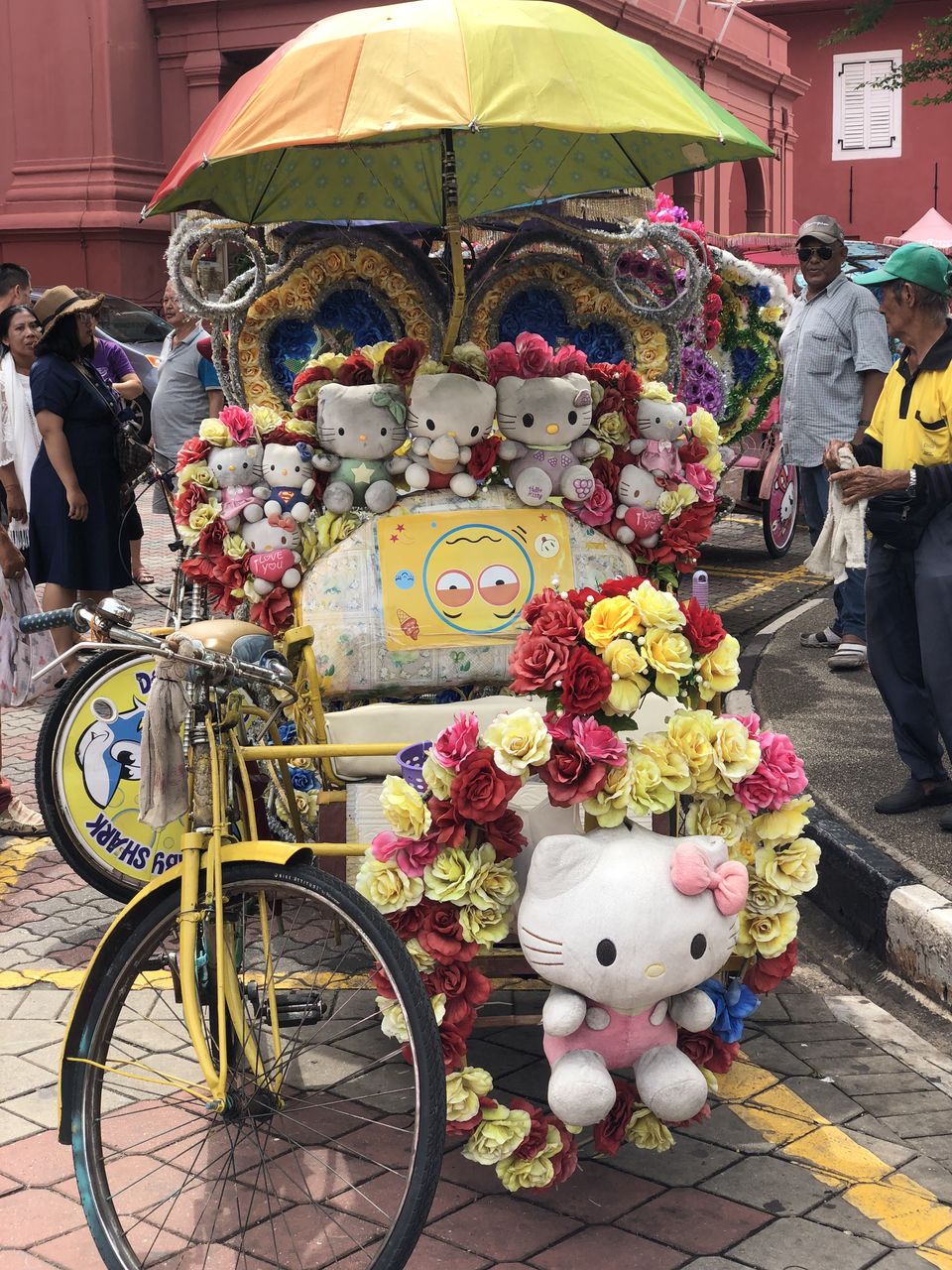 4. Visit Cheng Hoon Teng Temple: Located on Jonker Street, Cheng Hoon Teng is a Chinese temple and one of the most notable landmarks in Malacca. It's the oldest functioning temple in the country. I visited in afternoon times and it was quiet so I could roam around and read all the write up's which gave me a brief about the temple history.
5. Hike upto St. Paul's Church and Fort Famosa: You can walk behind the Stadthuys museum that should take you all the way up to the fort. The church was built in 1571 and was one a fortress. It became a church after the Dutch siege of Malacca. The air is fresh and view of the city from up there is amazing.
After you check out the Church continue walking towards Famosa fort located on the opposite side of the hill.
6. Walk along the River: Malacca river is one of the highlights of the city and best way to experience it is by walking along the river. The river banks have been converted into walkways for tourists and are very well maintained. You can take the boat ride aound river which takes around 45 minutes for whole round, but I would suggest taking a walk over boat ride as you can stop over the places and admire the buildings, stumble upon the street art and take beautiful pictures.
The river side right after the sunset is magnificent with the colorful buildings and artificial lights illuminating the river side street of Melaka. Stroll along the river side walking path or find a place to sit with a nice glass of beer or have a delicious dinner.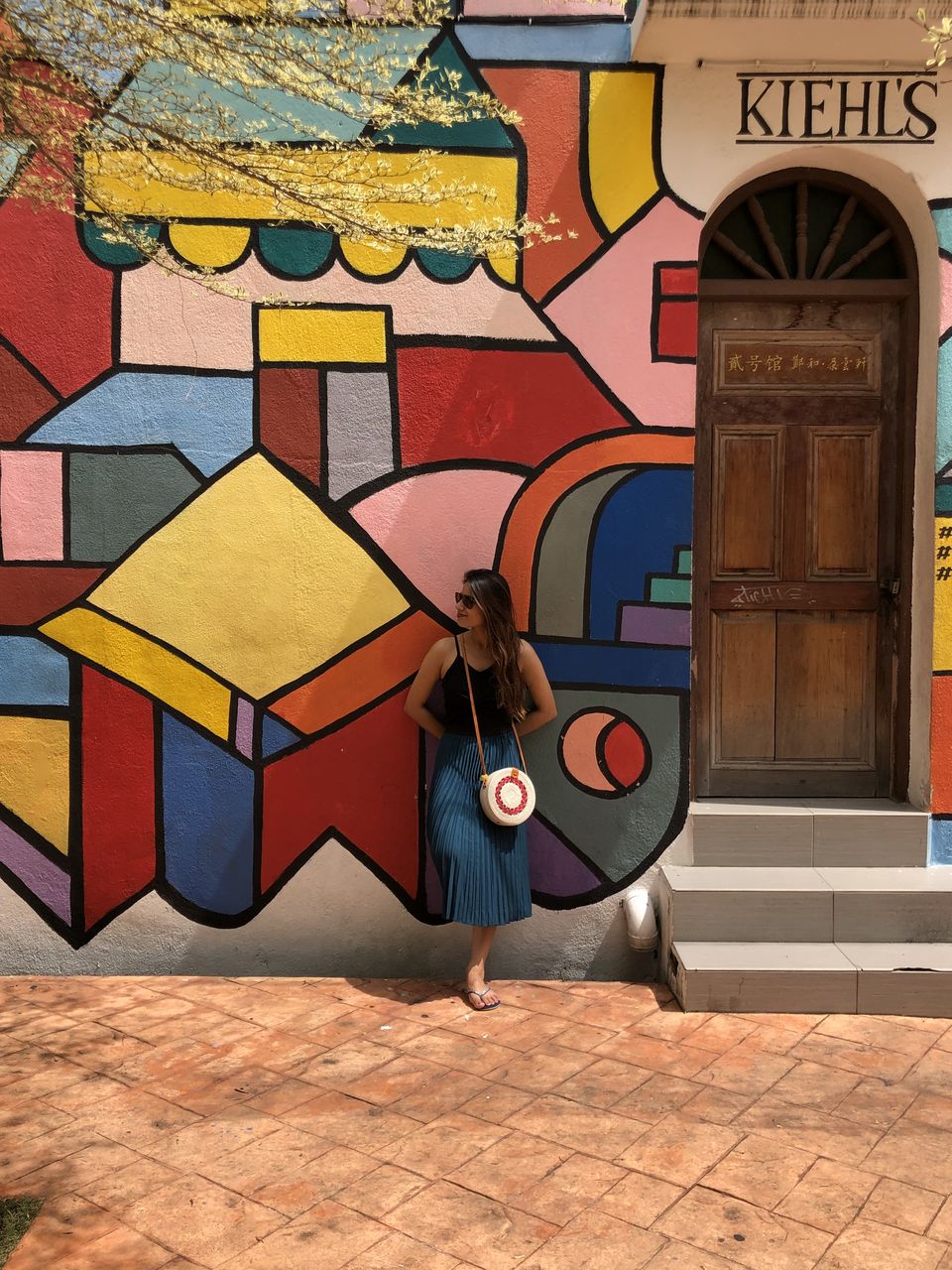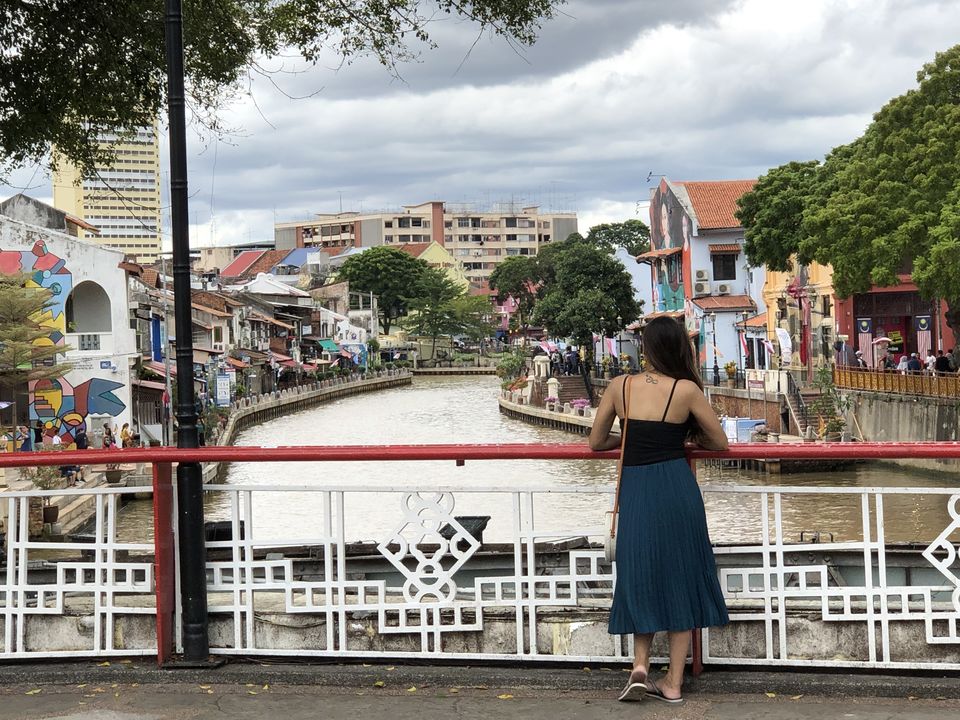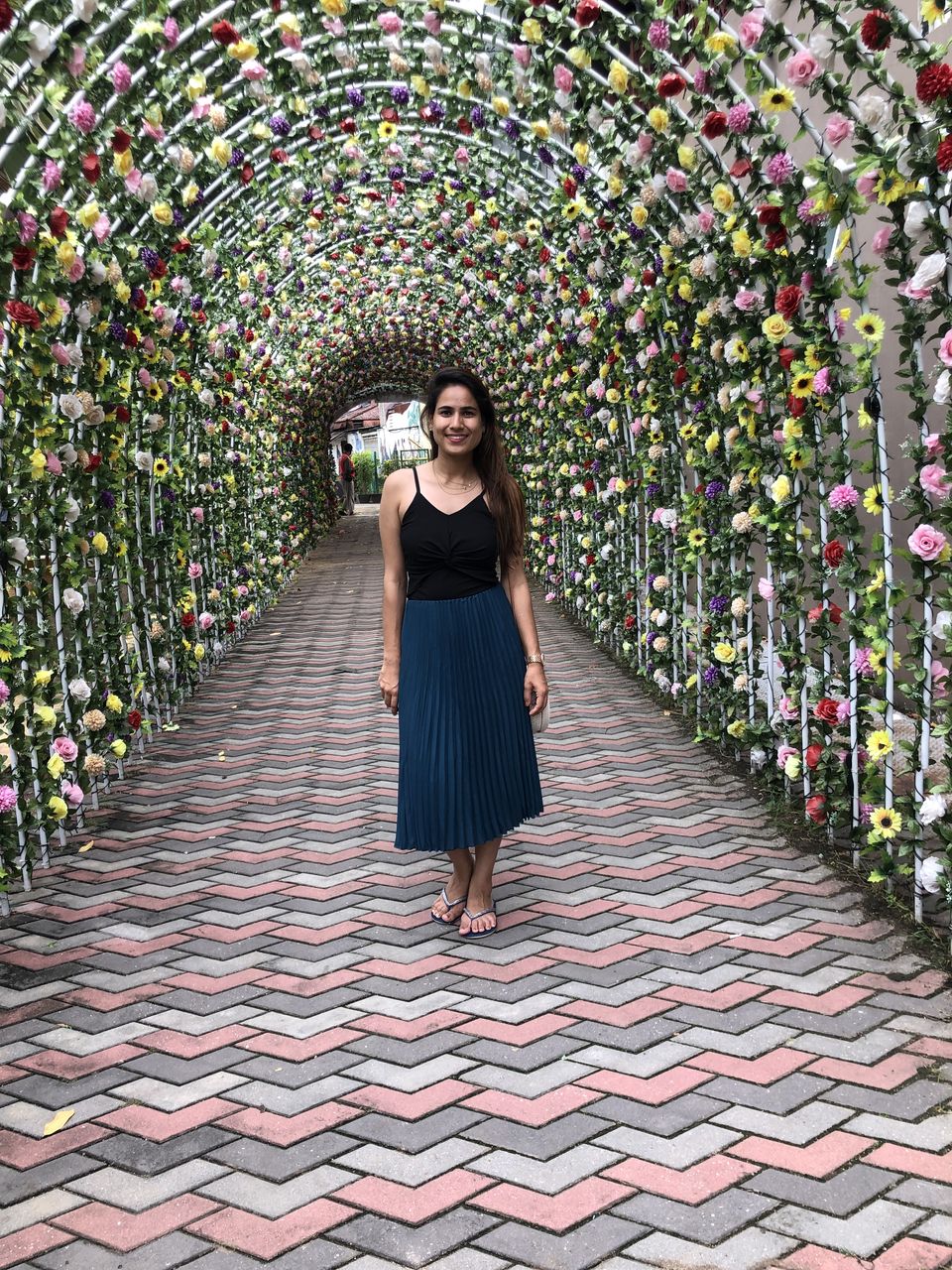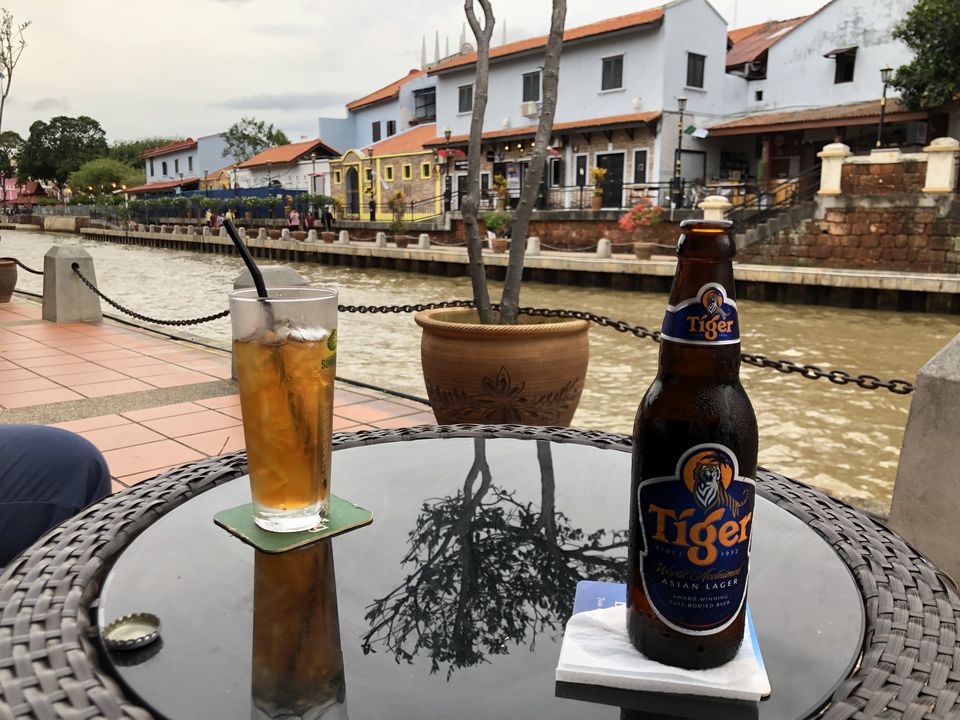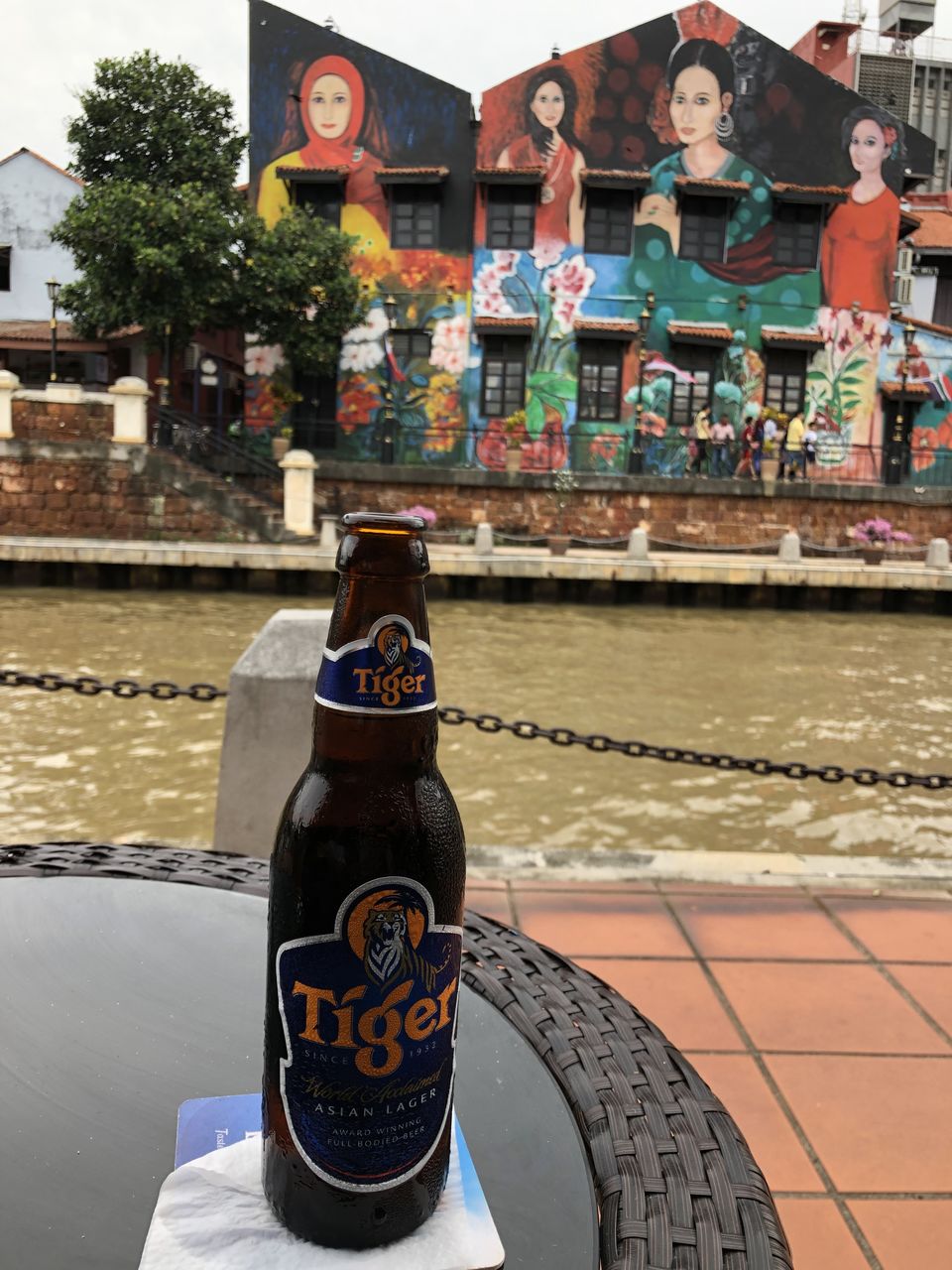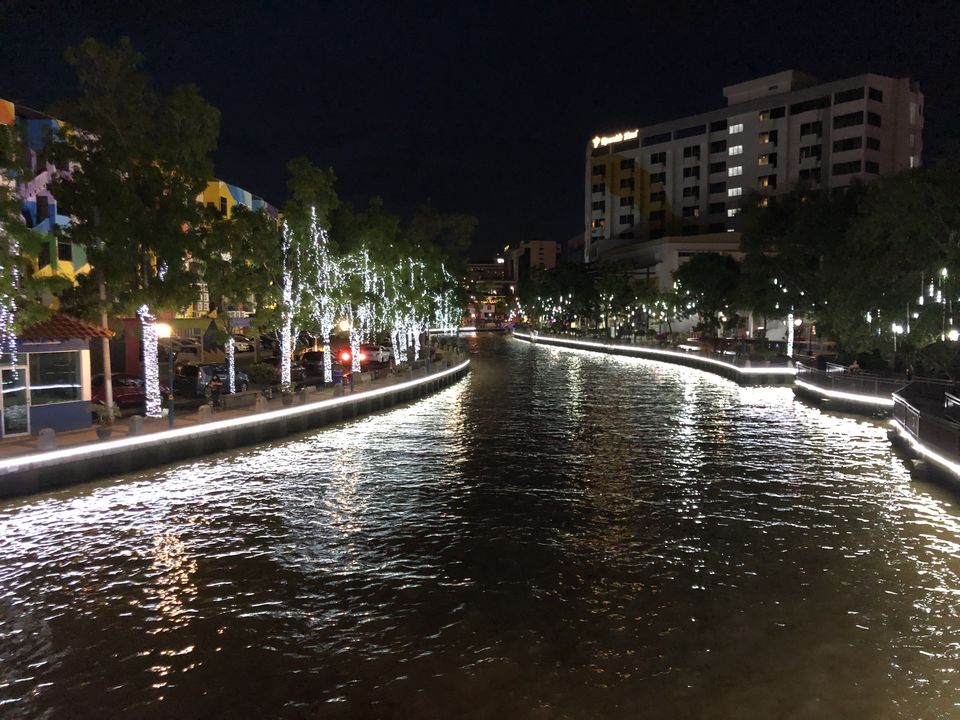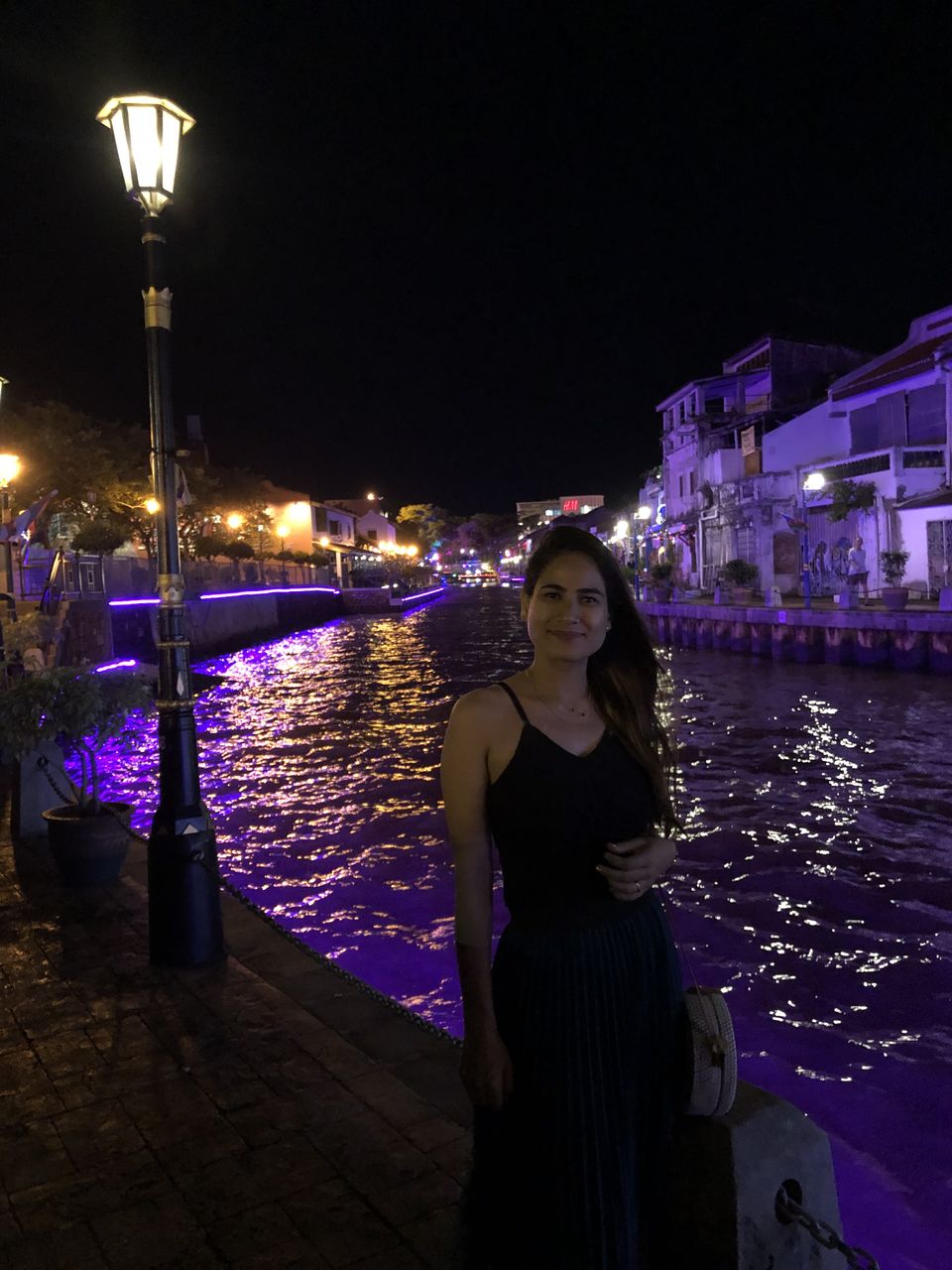 Special Tips:
1. Melaka is hot in day times so don't forget to apply plenty of sunscreen.
2. Carry an umbrella as it might rain there anytime. 
3. Try Durian Ice Cream and Malay Food.
4. Have Coconut or Watermelon to beat the heat.
5. Always carry local currency as cards aren't accepted at most places.
6. Carry your own water bottles as there are no water coolers.
7. Wear flats/sneakers as you have to walk a lot.
8. Last bus from Dutch square to Melaka city center departs at 10:30 so plan your leaving accordingly.
9. Don't buy without haggling. 
If you are travelling to Penang next then here is my blog on Penang which you can refer to:
https://www.tripoto.com/trip/penang-journey-to-heritage-heaven-5df83c7c974c1