If you think that Mauritius is nothing more than a pretty destination for honeymooners, you will have to think again after reading this post.
For long Mauritius has been associated with romance and is seen as a lover's paradise what with its beautiful turquoise waters and luxury resorts. But did you know that there is so much more to see and do than just while away time holding hands with your partner?!
Looking for reasons, well here they are.
1. Big Cat Interactions At Casela Nature Park:
Want to see one of the most gorgeous living animals on the planet? Then head to Casela Nature Park which is home to some beautiful White Lions. In addition to white lions, the park also has tigers, leopards, zebras and a host of other animals. Here you can have interactions with all these animals and for the kids they have a petting zoo as well. The park also has tons of other activities like fishing, quad biking, ziplining etc. A perfect way to spend the day be it with your family or friends.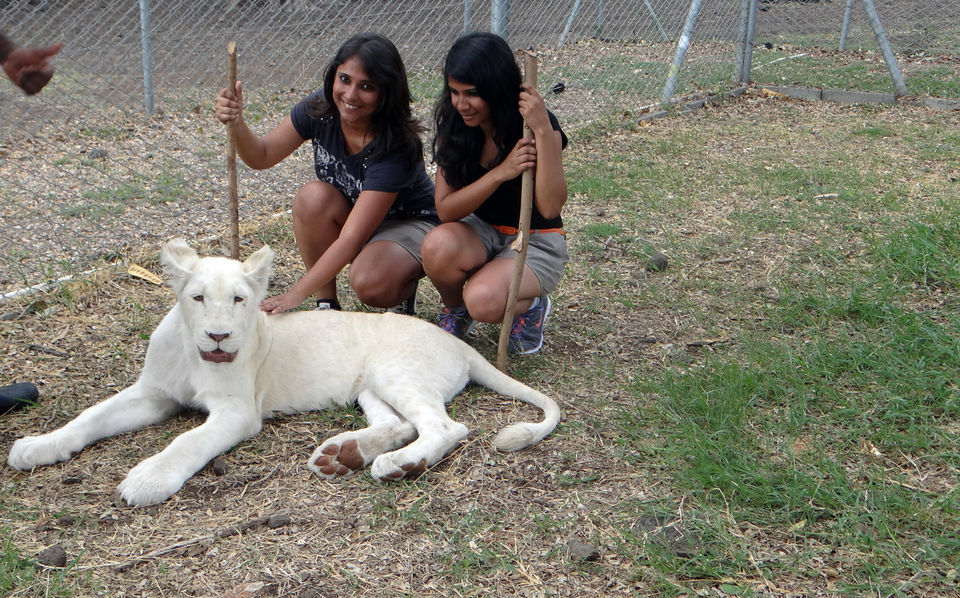 2. Go Fishing:
Mauritius is a great location for big game fishing what with its abundance aquatic life. So if that kind of trip excites you then hop aboard a chartered boat and head to Trou Aux Biches for some big game fishing. And if you are an amateur like me, then hire a boat, it wont cost you more than 1500 Mauritian rupees and go for some regular fishing, who knows you may end up catching something. And if you happen to be staying at the Le Meridien resort in Mauritius, the chef can actually prepare the fish you catch for lunch or dinner on request! Isn't that awesome, to catch your fish and eat it too!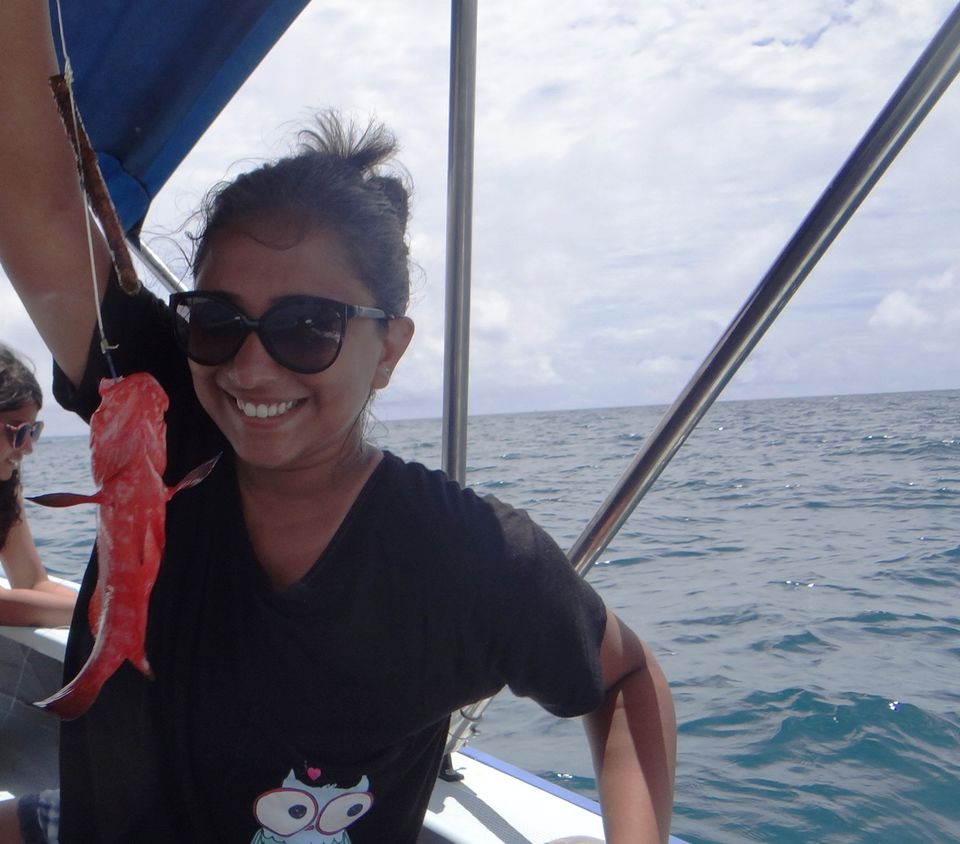 3. Learn Wind Sailing:
This is one exciting water sport, and thankfully my stay at the Le Meridien ensured that I had access to learning fun water sports like these free of cost during my stay at the hotel. I just had to report to the beach house on time to get my turn at learning how to wind sail. Imagine being out at sea on a tiny boat which works only on the way you manually maneuver its sail, one wrong move and splash into the water! This was an amazing experience, and I can proudly say that I did well, didn't wipe out even once. In addition to Wind Sailing, you can even try your hand at jet skiing, wind surfing, nnorkeling, kayaking etc.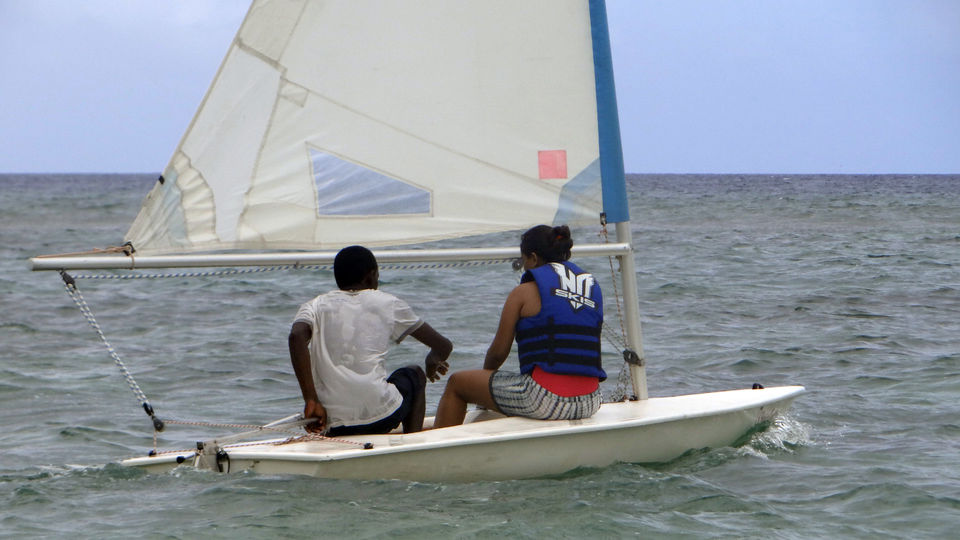 4. Skydive!!
This by far was the highlight of my trip, actually make that the highlight of any of the trips I have taken so far! Who would have thought that Mauritius offers you the exciting opportunity to skydive from 10,000 feet above the ground. Check out Skydive Austral Mauritus if you want to go for a Tandem dive. It was exhilarating and super fun!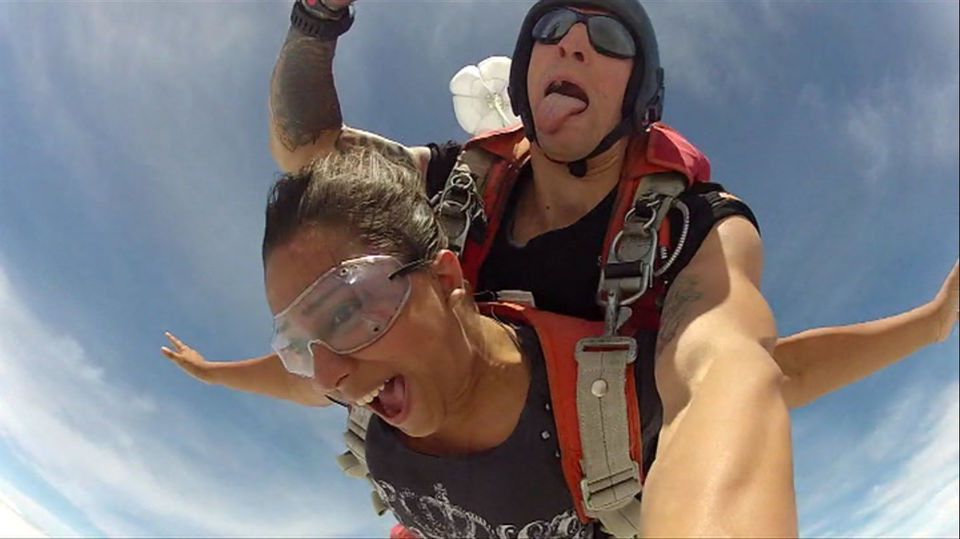 5. Swim at Ile Aux Cerfs:
If everything that you have read so far has gotten your adrenaline pumping, it may be time to relax a bit and no better way to do that than swimming in some gorgeous turquoise waters. Take a boat to Ile Aux Cerfs, which is famous for its pristine beaches and clear waters. Take dip, have a cocktail on the beach and just enjoy the good life!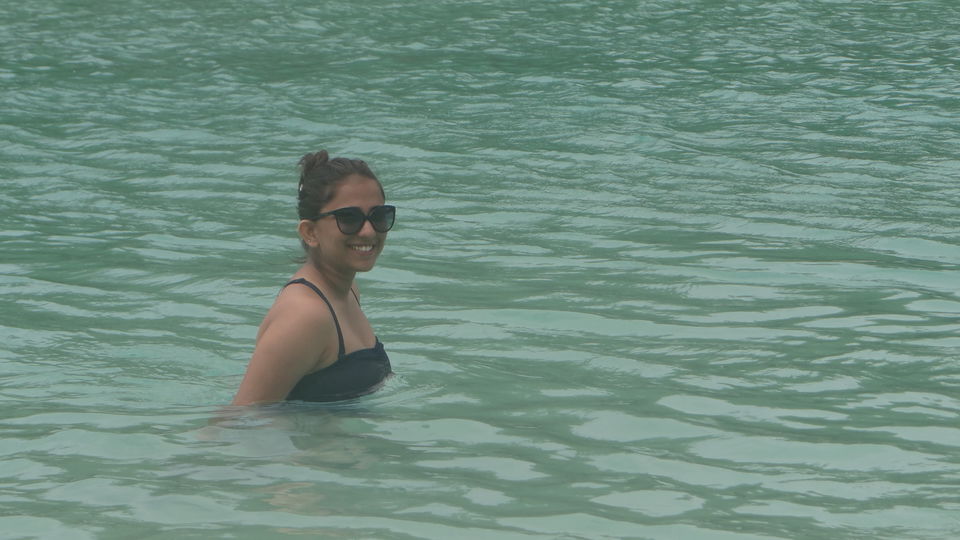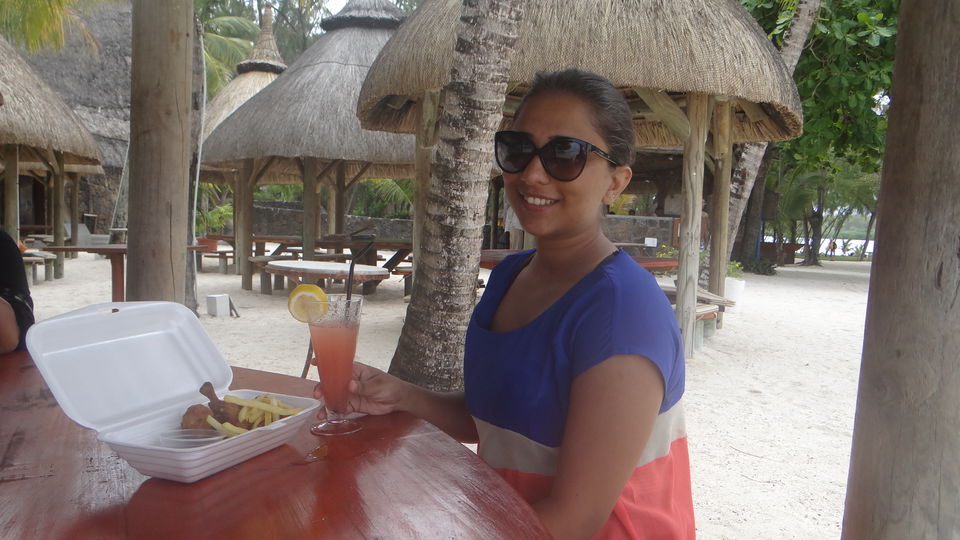 6. Marvel At The Seven Colored Earth:
Drive down to Chamarel to see one of nature's weirdest phenomenons; the seven colored earth. Believed to have been formed as a result of molten lava cooling at different temperatures , this small section of sand dunes never seems to erode despite the torrential rains. Its pretty amazing to look at and you can even buy a small glass bottle with these sands as a souvenir. On the way to these sands, you can also stop at the Rhumerie De Chamarel and take tour of the distillery and sample some rum.

So don't wait for your honeymoon to visit Mauritius, because it's much more than just a honeymooners' paradise!
Frequent searches leading to this page:-
Mauritius 5 days package cost, 5 star Mauritius holiday packages, how to go Mauritius from India, Mauritius sightseeing packages, Mauritius family tour, Mauritius honeymoon package from Delhi, Mauritius honeymoon packages all inclusive from India