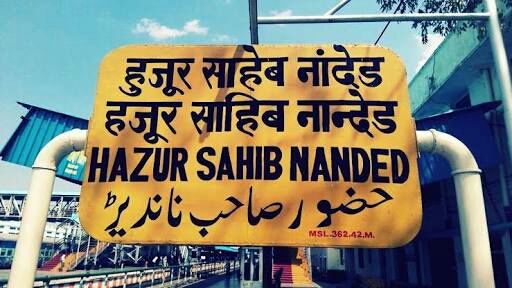 Nine hours in Nanded !

Never visited a gurudwara.. Heard that Nanded had one! So whats the obvious plan -just head towards it!
History:
"There are five Takhts(thrones) and these Takhts are the five gurudwaras which have a very special significance for the Sikh community.
Takht Sachkhand Sri Hazur,Nanded is hence second most important site after Golden temple Amritsar.In 1708, Guru Gobind Singh the tenth and the last spiritual leader came over to Nanded, his permanent abode. It was he who preached amongst the Sikhs that there need not be any spiritual leader for them and they should take Granth Sahib (the holy book) as their leader till eternity."
Nanded falls under maharashtra, on the border of telangana and is just 250KMS from hyderabad. It has good rail and road connectivity.Many of my friends have also taken bike trips and were pretty happy about it.
But as for my train travel love,We got ready and boarded 9am train and reached there by 2.30 pm. Our returning ticket was at 11.30pm. In our hands were those 9hrs to xplore nanded..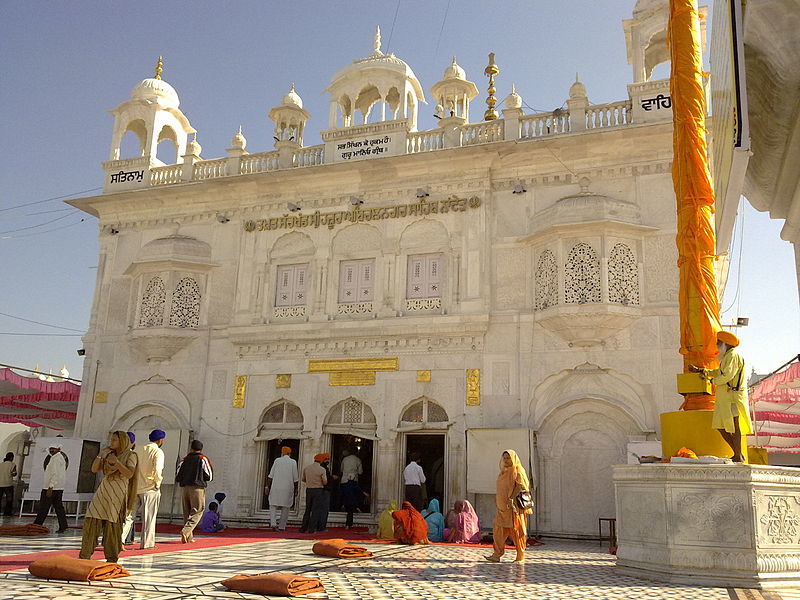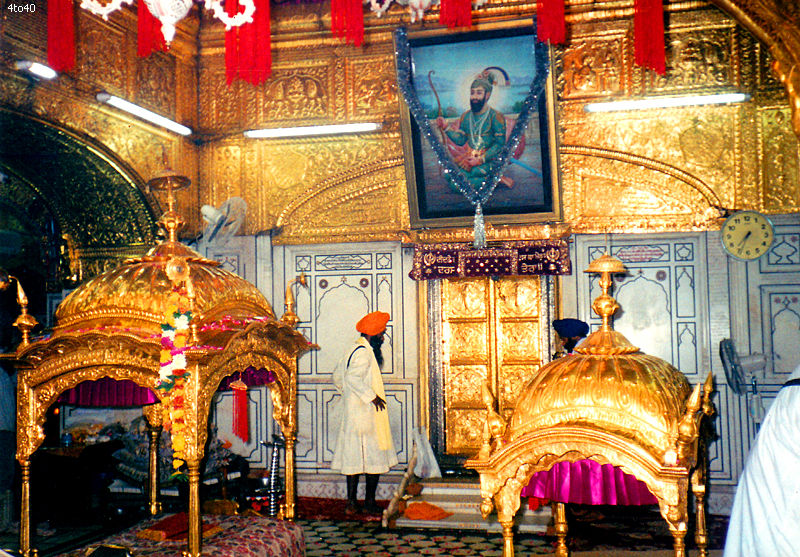 Grab a kulfi or lassi from the stalls (Prakash ,Sai etc) just outside the gurudwara, to get away from the summer heat and head towards Nanded Fort.Though only remains are left but still worth a visit. Sensuous Godavari River encloses the fort on three sides.
We walked around the place on foot.This was the MINI PUNJAB, a rare thing in southern part of India. On the way we saw many complexes for visitors to stay at a very cheap price too. There were many shops selling traditional punjabi dresses and other accessories which one can totally buy.
Lastly,we visited the gurudwara beside river ghat. After attending evening aarti, We sat beside the river to watch the sunset.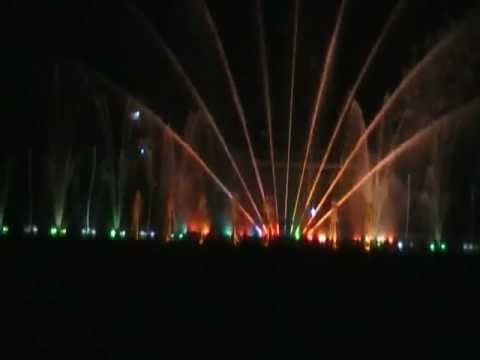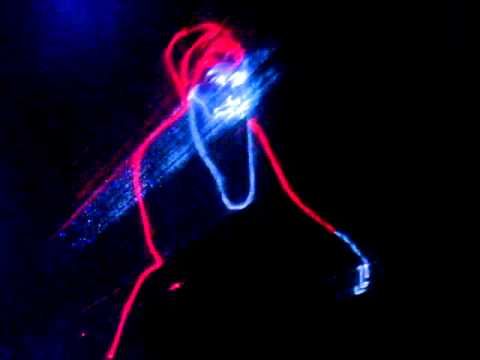 The Laser Fountain Show:
A Must Visit !! The show started with the energising "Bole so nihal..Sat sri akal" words. The sikh history had been depicted gracefully which every generation can watch and feel proud of !! This show is really unique and mesmerising, sitting under the starry night and watching the show will take you to a whole new universe.
We returned to the main gurudwara, which was beautifully lighted up. One can witness the Evening Show in the premises,with sword fighting, and other unique kind of martial arts it would leave you awestruck.
One thing which I noticed was Nanded has such vibrant mix of cultures. With gurudwaras and eating joints and shopping centres selling authentic punjabi stuff. When moving towards the fort the other part of city had shops mostly run by marwaris which were being flocked by the muslim population !!
Food:
You can totally visit Nanded,only for its multicultural food : Mawa Kulfi - a hint of punjabi grandeur in every bite, jalebi, hot milk, fingerlicking parathe, dhabha style food, Lahori Kabab.. To.. marwari rajasthani thali.. To.. Maharashtrian cuisine ..To Andhra style Keema.. To.. Various kinds of Paan- choclate, chilled, masala, sweet etc.!!
After having our super tasty dinner, we boarded our train. 'Life is not counted by breaths but by Good Deeds', with this lesson learnt from the life of Guru Gobind, we bid adieu to this divine city..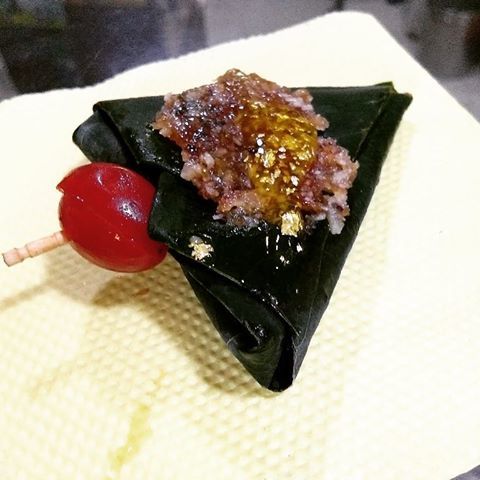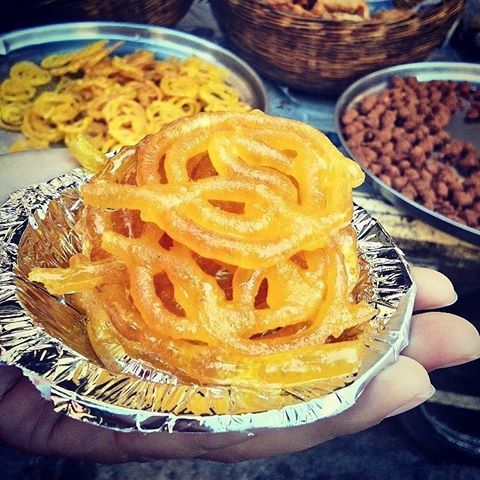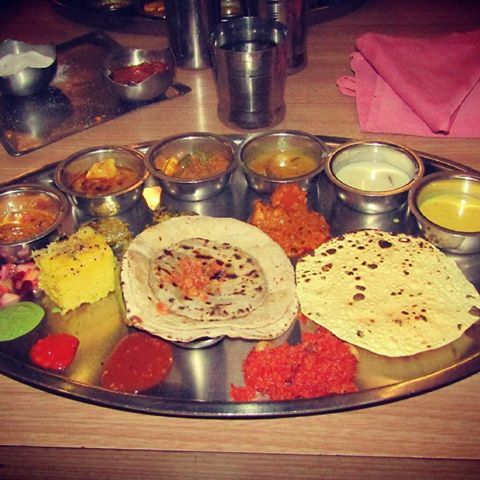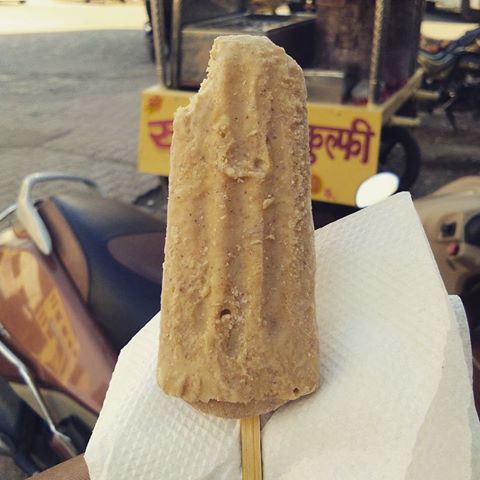 On reaching station,we directly headed towards the Gurudwara,hiring auto. You can already see the majestic golden gurudwaras top from station. It is beautifully decorated in golden from inside also.
Langar:
Remember, one is supposed to keep their heads covered in the gurudwara premise.We then went to the Langar (kitchen/canteen where food is served in a Gurdwara to all the visitors, without distinction of faith, religion or background, for free). Having food there was a different experience altogether. Langar expresses the etiquette of sharing, community inclusiveness and unity of all humankind. Do lend a helping hand in serving food for their kind generosity. The pristine white surrounding of the gurudwara gave a great sense of calm and peace.After spending few hours,resting and taking a round of the big beautiful gurudwra we went out.