#TripotoShoots
Siting behind a 9 year old, I was gliding down the white snow covered hill, Yes I was plunging down on his sledge. My heart was pounding fast and at the same time only thing my husband Rajendra was wishing that we don't fall off the cliff, but that 9 year old hero was taking turns like a boss.
It was a wonderful experience sledging along with the local kids on the way to Hatu peak trek. They even taught us how to create fake snow fall for photographs.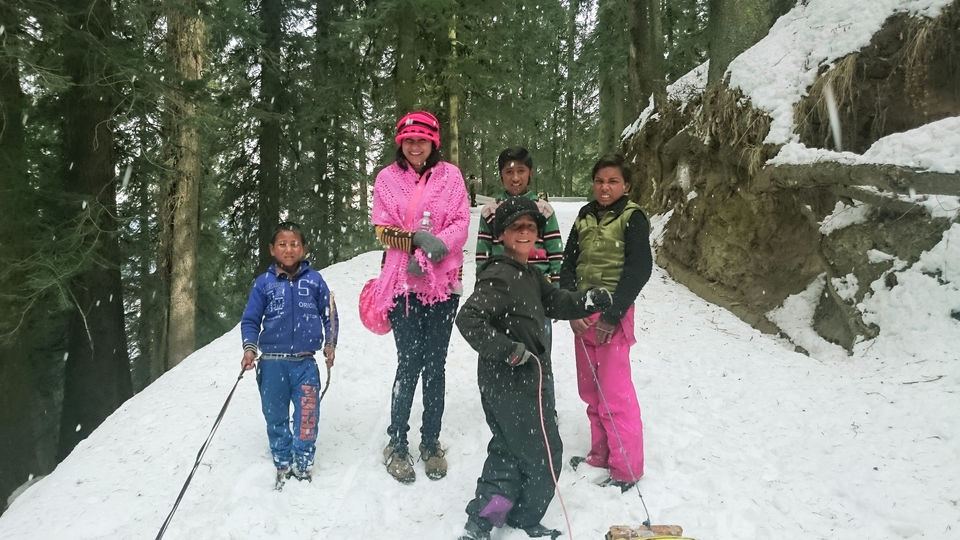 Hatu peak is the highest peak in Shimla district standing tall at the height of 1150 in Narkanda. Hatu trek looks completely different during summer and winter and I am opportunate to behold both, During summer it looks like dense dark green pine forest and in winter it is all white, roads to peak are also blocked and only way to reach is by foot.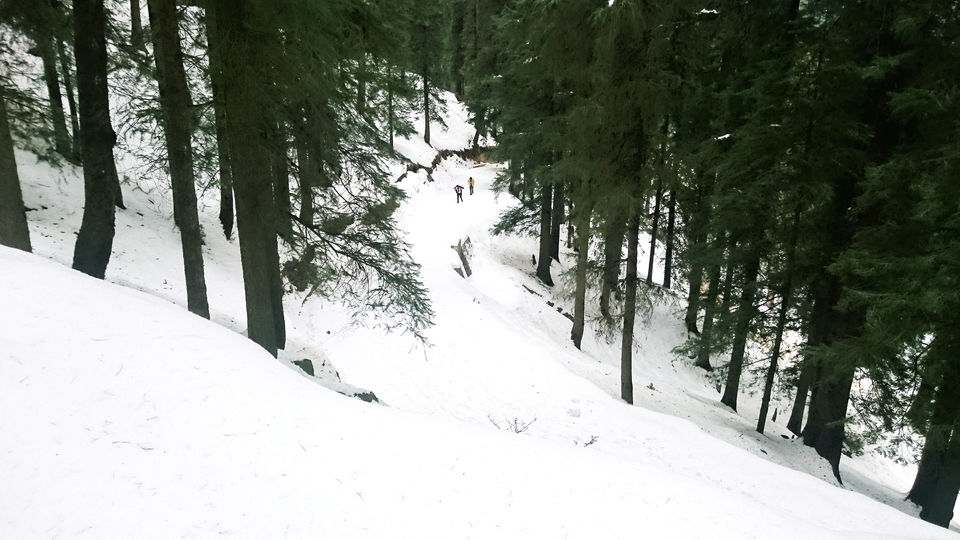 Top things to do in Narkanda


Skiing
During winter you can involve skiing, there is a Himachal Pradesh government run training center which teaches skiing at affordable price and even grant you a certificate for the training.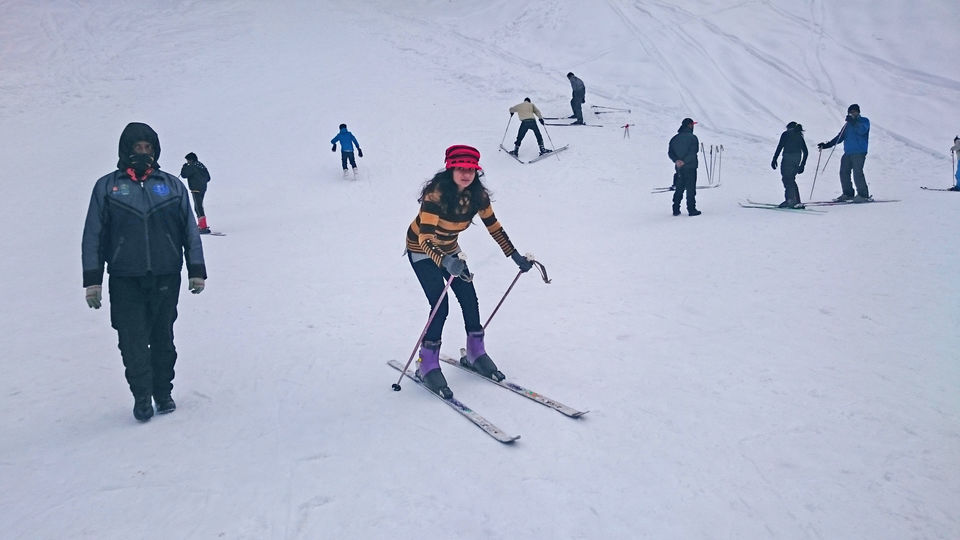 Trekking
Trekking is mesmerizing both during winter and summer. Along with Hatu peak there are several treks around Narkanda and are organized by Himachal Pradesh government as well as private entities.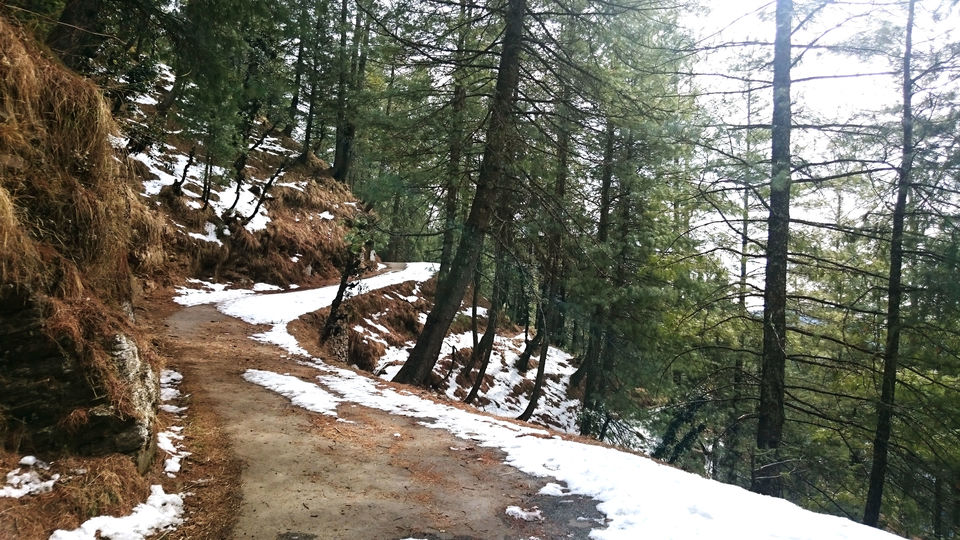 How to Reach
Nearest airport is Shimla but less frequency and connectivity of flights. Chandigarh is a major nearest airport with better connectivity to all major cities.
We choose to ride Toy train till Shimla and then hired a taxi till Narkanda.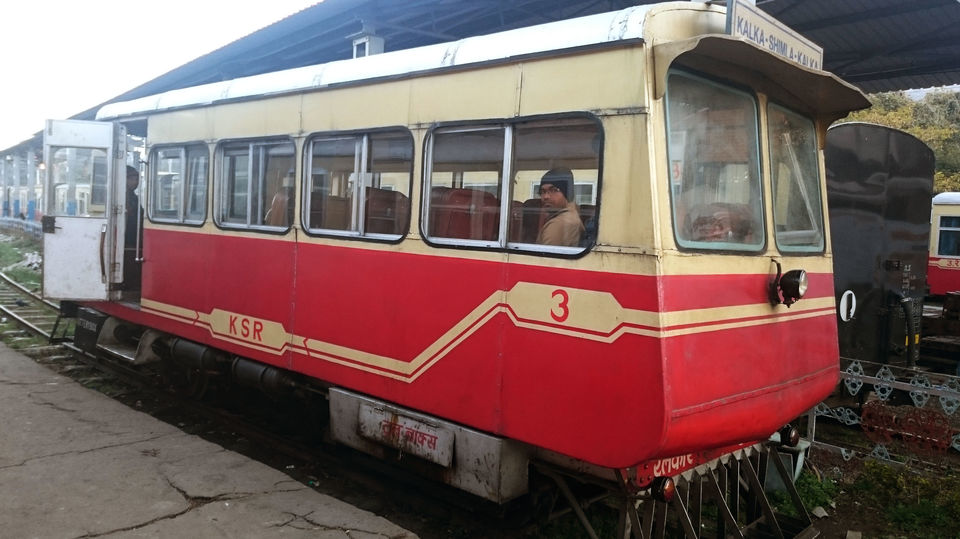 You can hire a taxi or get a bus from both Chandigarh and Shimla easily.
Best time to Visit
Both winter and summer offer mesmerizing views, but cross check in winter during heavy snow fall as Narkanda get totally disconnected for several days many times during heavy snow fall avoid rainy season.