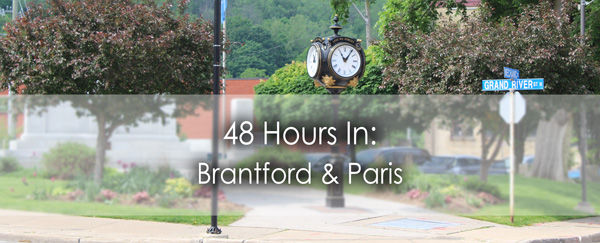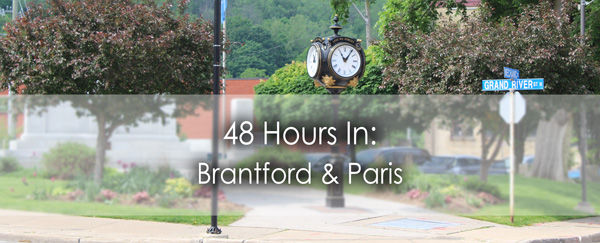 As Travel Bloggers we try to do as much research in advance of our travels and love it when we learn new info or facts our research did not uncover. For example, every Canadian is proud of the fact that Alexander Graham Bell invented the telephone but do you know why? Secondly, do you know how 'Paris, Ontario' got its name? HINT - It has nothing to do with Paris, France and everything to do with a common construction material. Find out the answers to these questions and learn about the best way for you to spend 48 hrs in Brantford & Paris in our vlog on our YouTube Channel:
https://www.youtube.com/watch?v=1hLhLsXYCZg
Enjoy our latest video? Then subscribe to our YouTube Channel to see when future videos are published.
Where To Go & What To Do
The Bell Homestead National Historic Site in Brantford was the familial home of Alexander Graham Bell is an absolute MUST-SEE in Brantford. We toured the Victorian-era home and stood in the room in which Bell created the telephone. It was surreal to think how one man's idea would materialize into an invention that would forever change human communication.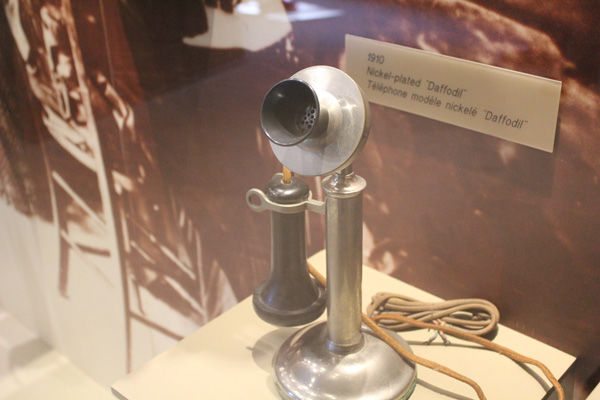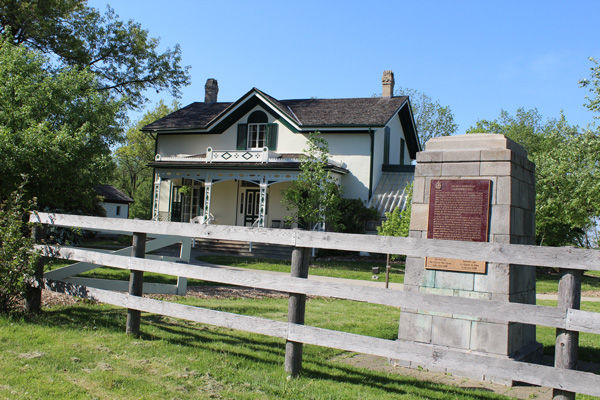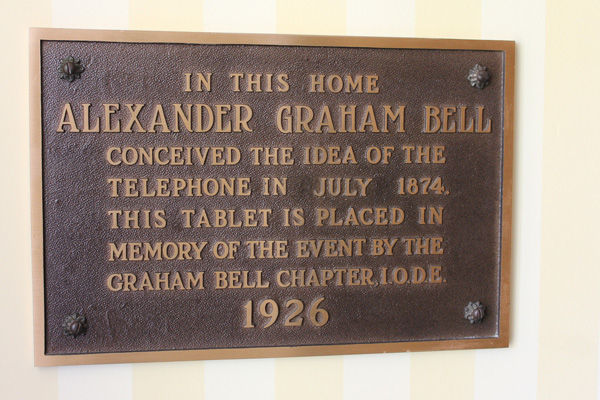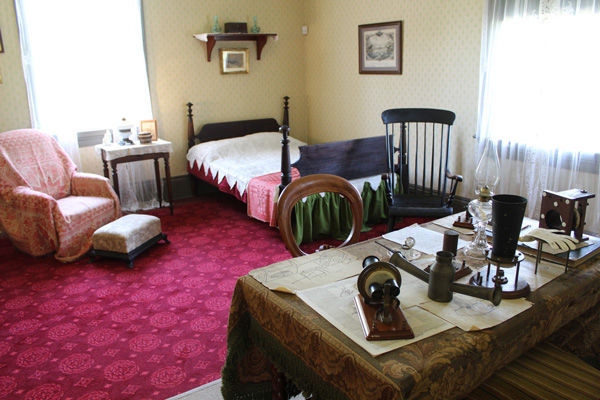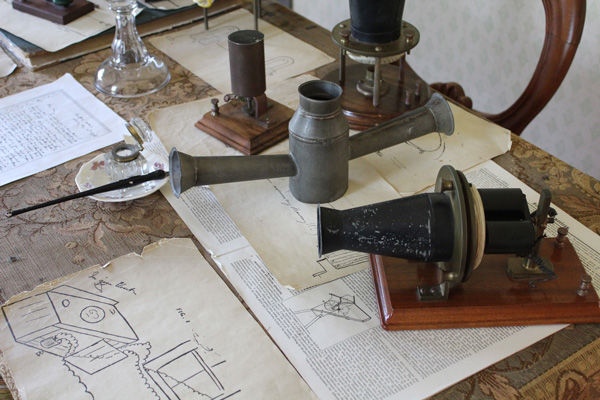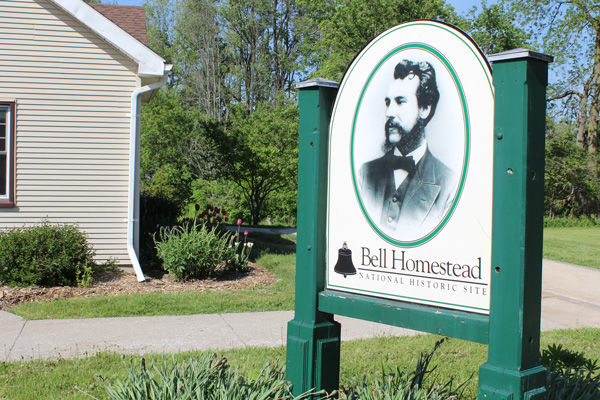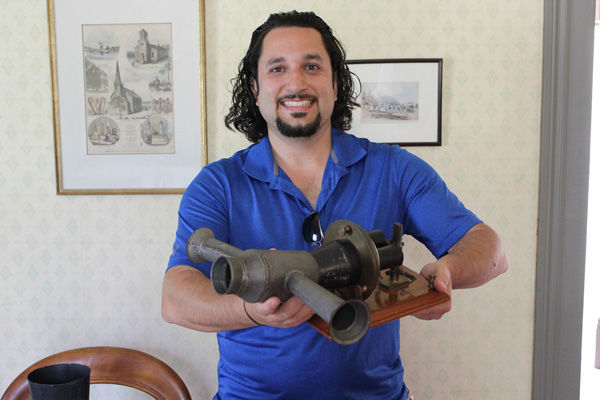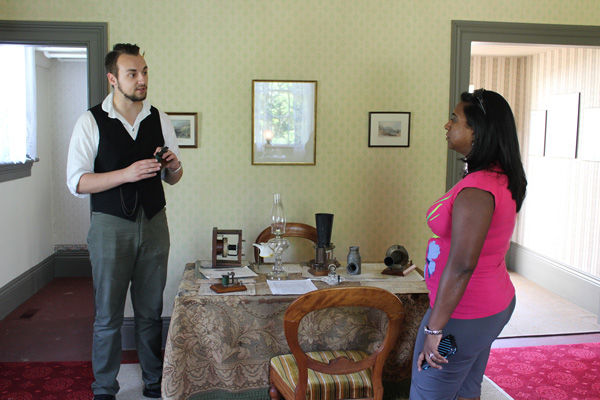 There's also a small museum on the property which displays phones from late the 1800's up to the 1970's. Our tour guide, Brandon, mentioned that he often gets asked why there are 'cords' attached to the phones in the museums.
This is when we realized that there is an entire generation of kids that will grow up with never seeing a landline phone. Funny yet so true.
Tony found an old 1940's phone booth, and tried making crank calls, watch our vlog to see how that went.
We should mention that this blog post is Part 3 of a series we did on the Brantford and Paris area. For Part 1 we spent an afternoon paddling on the Grand River. We tried turbo tubing with the folks from Grand River Rafting Co. See what it's all about in this blog post. For Part 2 we went on group paddle & paranormal experience on the Grand River in the Six Nations Territory. We joined a local group called 'SNIPE' - Six Nations Investigating Paranormal Events, and we may have accidentally found NEW evidence that ghosts definitely exist! See for yourself, read about it here.
We really enjoyed just walking around Paris and taking pictures for this blog post as well as various shots for this video. We noticed several buildings and churches, built in the late 1800s, with unique architecture unlike any other.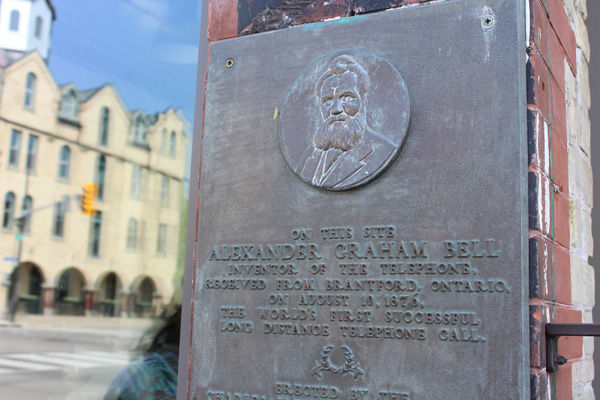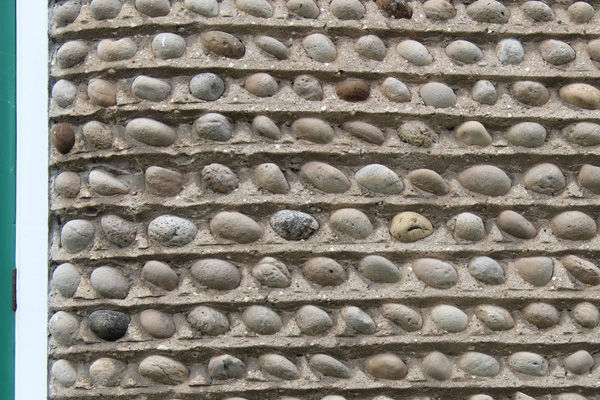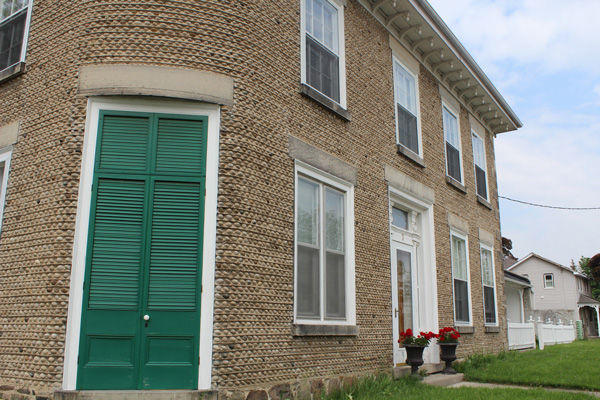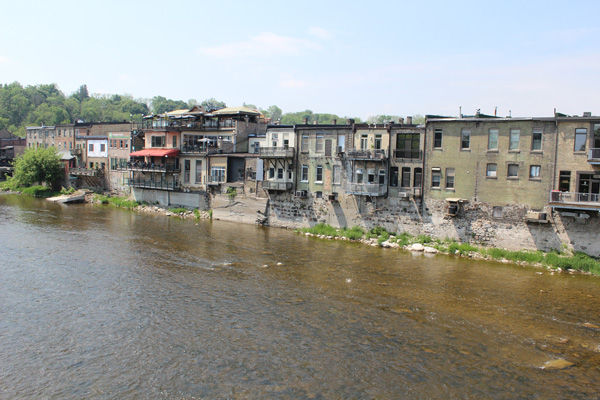 They were not built with the usual bricks, but with river stones. These small round stones were pulled out of the nearby Grand River and layered on top of each other with cement. It really catches the eye because this type of building is not seen often in this part of Canada.
Paris' main street has several independent shops, boutiques and restaurants, but just off that street is the Paris Wincey Mills. This former industrial building is now a vibrant marketplace with food, craft and vintage vendors. It's also a great place to grab an amazing grilled cheese sandwich from The Grilled Cheese Effect.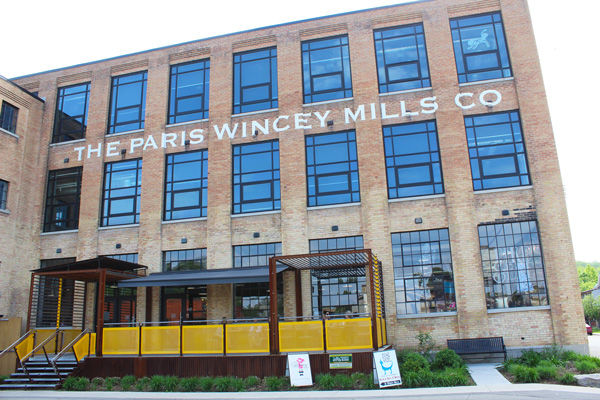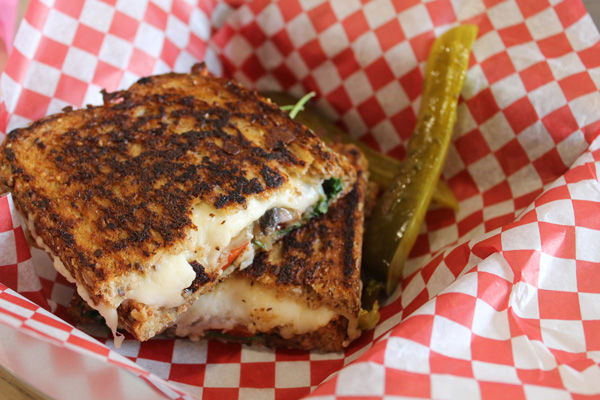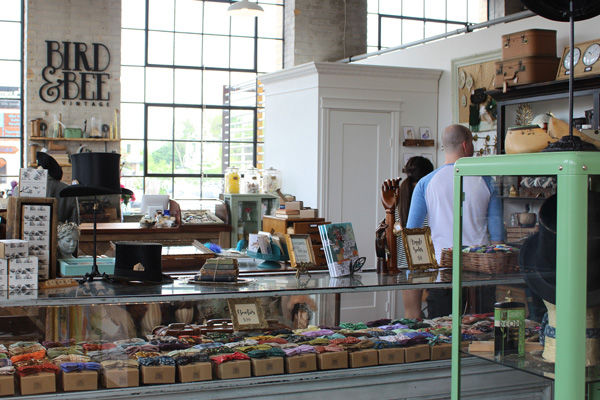 Where To Eat & Drink
This section is going to be a long one because there is no shortage of places to eat and drink in Brantford & Paris. We started off our weekend on a surprisingly hot day for the end of May in southern Ontario so we made our first stop Bell City Brewing for a couple of cold ones. One of the many great features about Bell City is that in addition to being a craft brewery with a tap room there is also an on site kitchen that serves appetizers and hot sandwiches.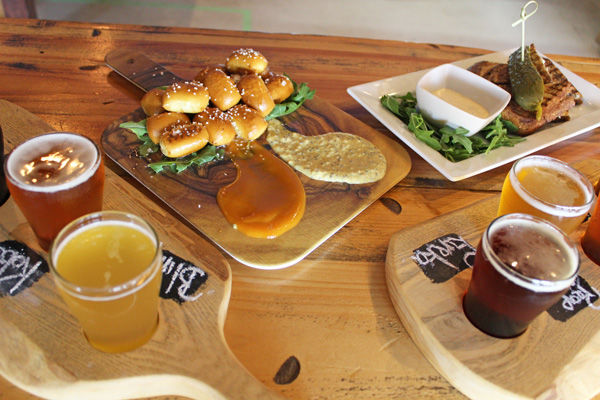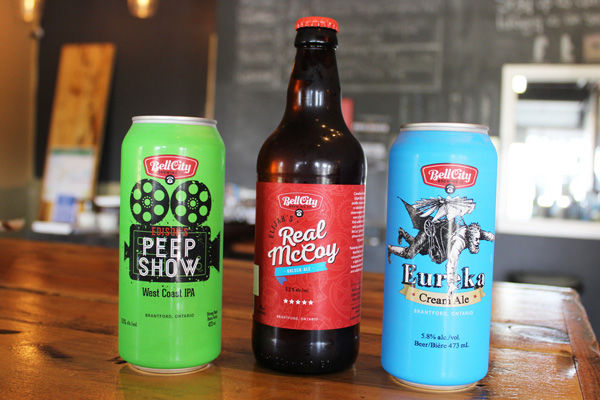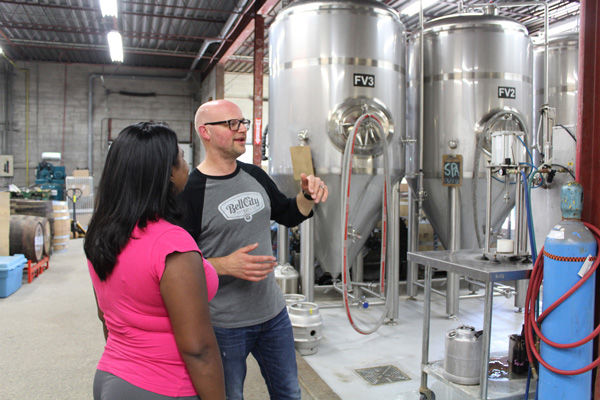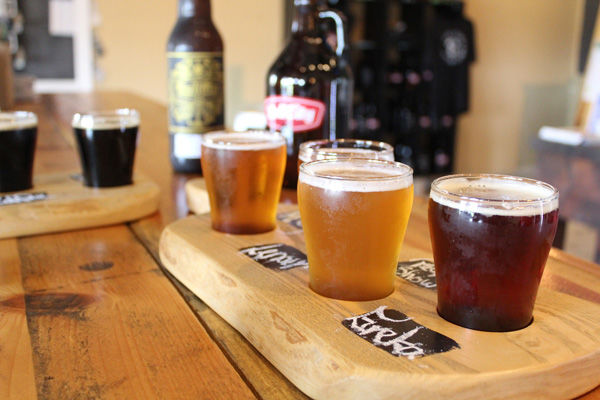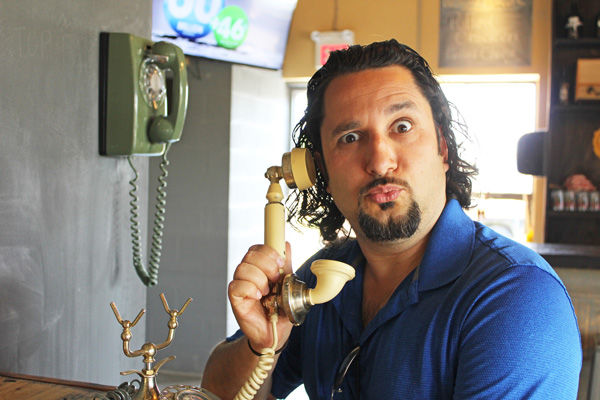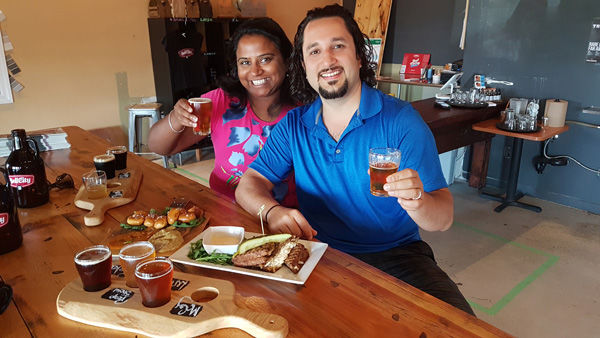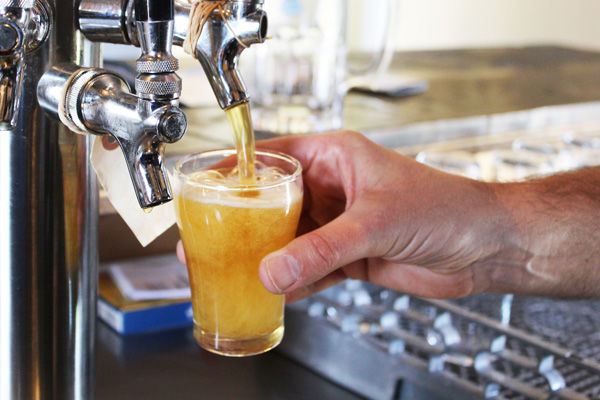 We got really lucky in that there was a new batch of beer being brewed so the brewery smelled delicious during our tour. We also met the Brew Master and his staff and everyone was SO knowledgeable and passionate about the beer. The GM, Kevin Whiting explained just how FEW ingredients is required to make a great beer, see his interview here.
Interesting side note: In tribute to Brantford's greatest inventor, Alexander Graham Bell - creator of the telephone, every beer made at Bell City Brewing is named after a famous inventor or their invention.
e.d.i.t is a curious name for a restaurant, so we inquired what it meant. Turns out it's an acronym for 'eat.drank.indulge.together'...cute. Off to the dining room, and we ordered some food. Our meals were a tender filet mignon and an oven-roasted chicken supreme complemented by a couple of glasses of Malbec.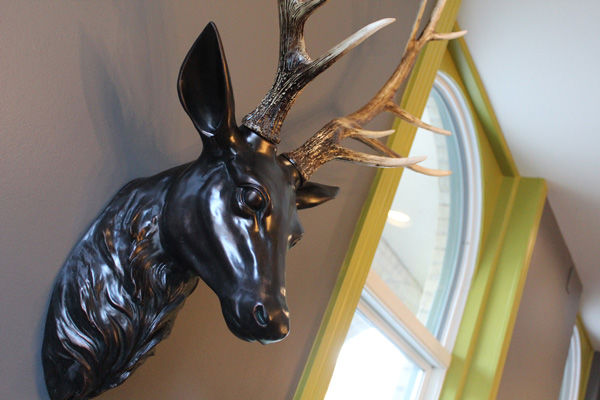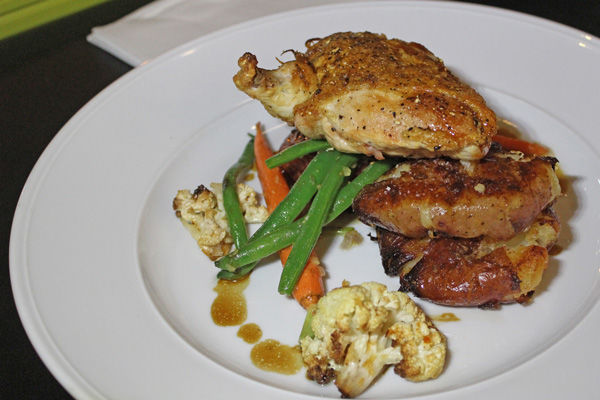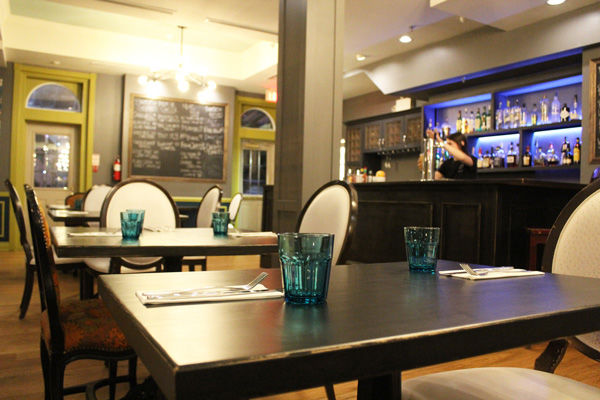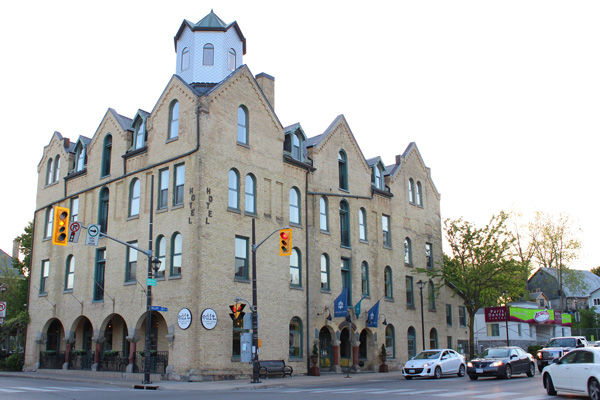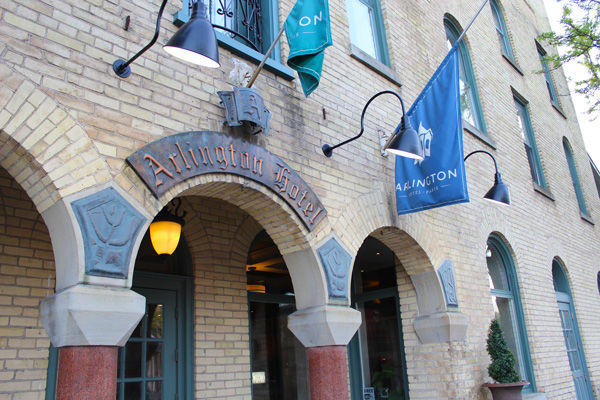 One of the independently owned restaurants we went to for brunch was Juniper Dining Co which offers a French inspired menu, so naturally we had to order the Quiche and French Toast (stuffed with mascarpone cheese).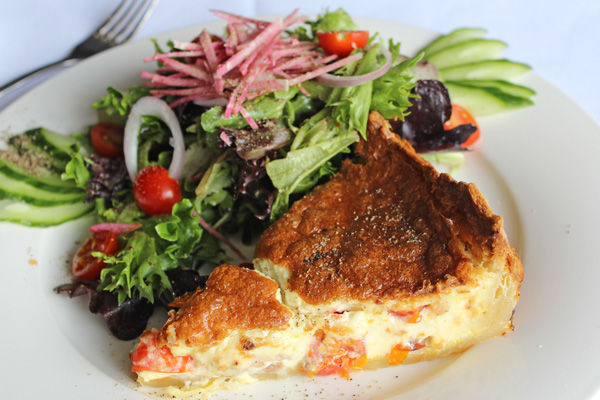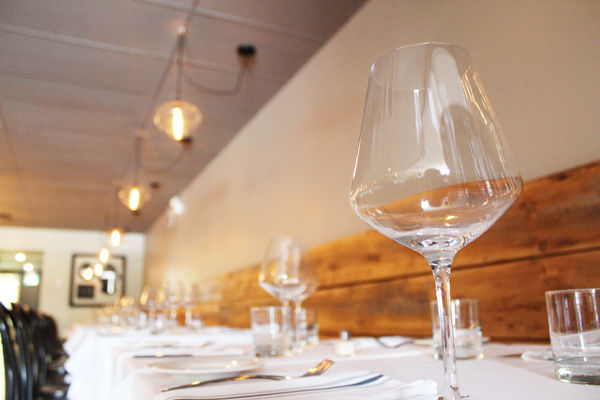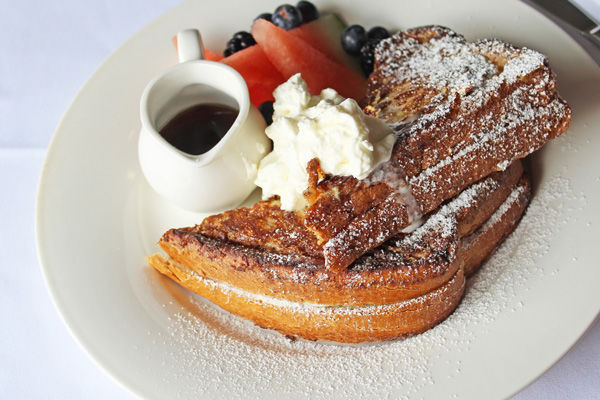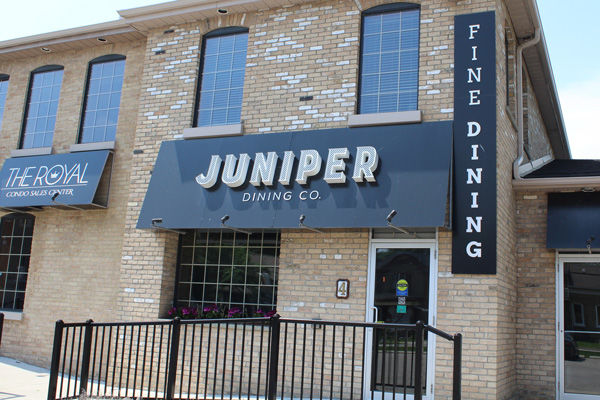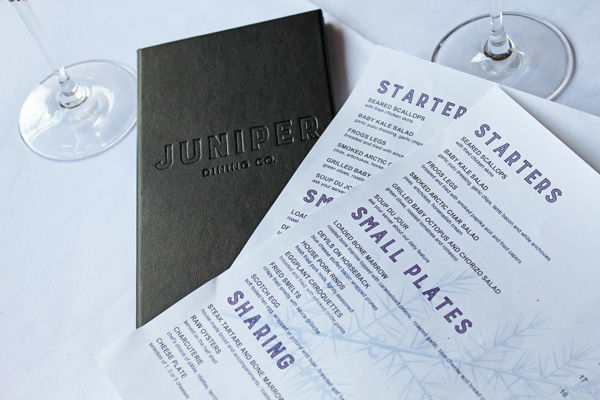 This charming little restaurant owned by Chef Andrea Legacey is a true labour-of-love and it's very evident in the menu, decor and service. We captured her passion and hard work in the video so it came as no surprise to us to learn that she decided to take over another restaurant in Paris soon after learning it was for sale.
By the way, if you like gin, you and Chef Andrea will get along just fine. She's made sure to stock the bar with 14 different kinds of gin! Most of them are made by Dillons Distillers in Beamsville, Ontario. So now you get why the restaurant is called 'Juniper', it's the main ingredient for making gin!
For the sweet tooth, there's Chocolate Sensations and we indulged in a scoop of ice cream and also picked up a bag of dark chocolate covered pretzels. The pretzels were supposed to be for the drive home however that was too much temptation. Let's just say that a "few" pretzels were consumed soon after they were purchased. Not gonna mention any names, (ahem - TONY - ahem).
Stillwaters Plate & Pour came highly recommended for its patio so we made it our last and final stop before the drive home.
The rooftop patio is extremely popular every night of the week, it overlooks the Grand River as it winds it's way through downtown Paris. It's an amazing view that is just begging to be photographed...or 'grammed'.
We enjoyed appetizers & drinks on the patio and toasted to the end of a fabulous weekend. By the way, these might be the best arancini (italian rice balls) that we've ever had.
We hope you also feel like we do that Paris and Brantford has SO much to offer to every visitor. If you're a fan of Canadian History then you'll love the Bell Homestead and if you're a foodie then the variety of restaurants with riverside views in Paris will be what you love the most. It's worth mentioning again that thrill-seekers and ghost-hunters also have options. We can't say enough nice things about Paris & Brant and hope that you'll get to see and experience it for yourself someday!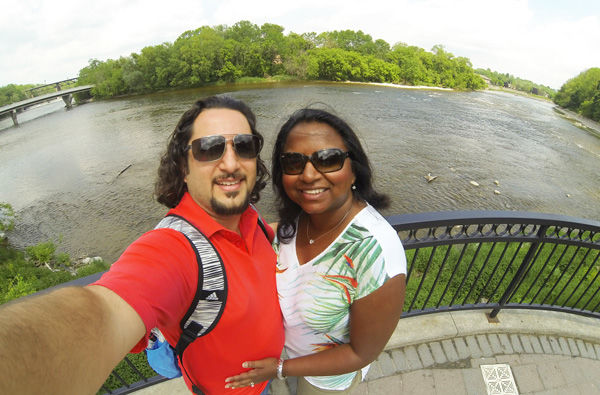 Our Visit was sponsored by the Heart of Ontario however all opinions, recommendations & reviews are our own.
Have any photos or videos of your visit that you would like to share with us? Send them over to @LetsDiscoverON.
Thanks for reading & watching. Remember to subscribe to our Blog & YouTube Channel and follow us along as we Discover ON!