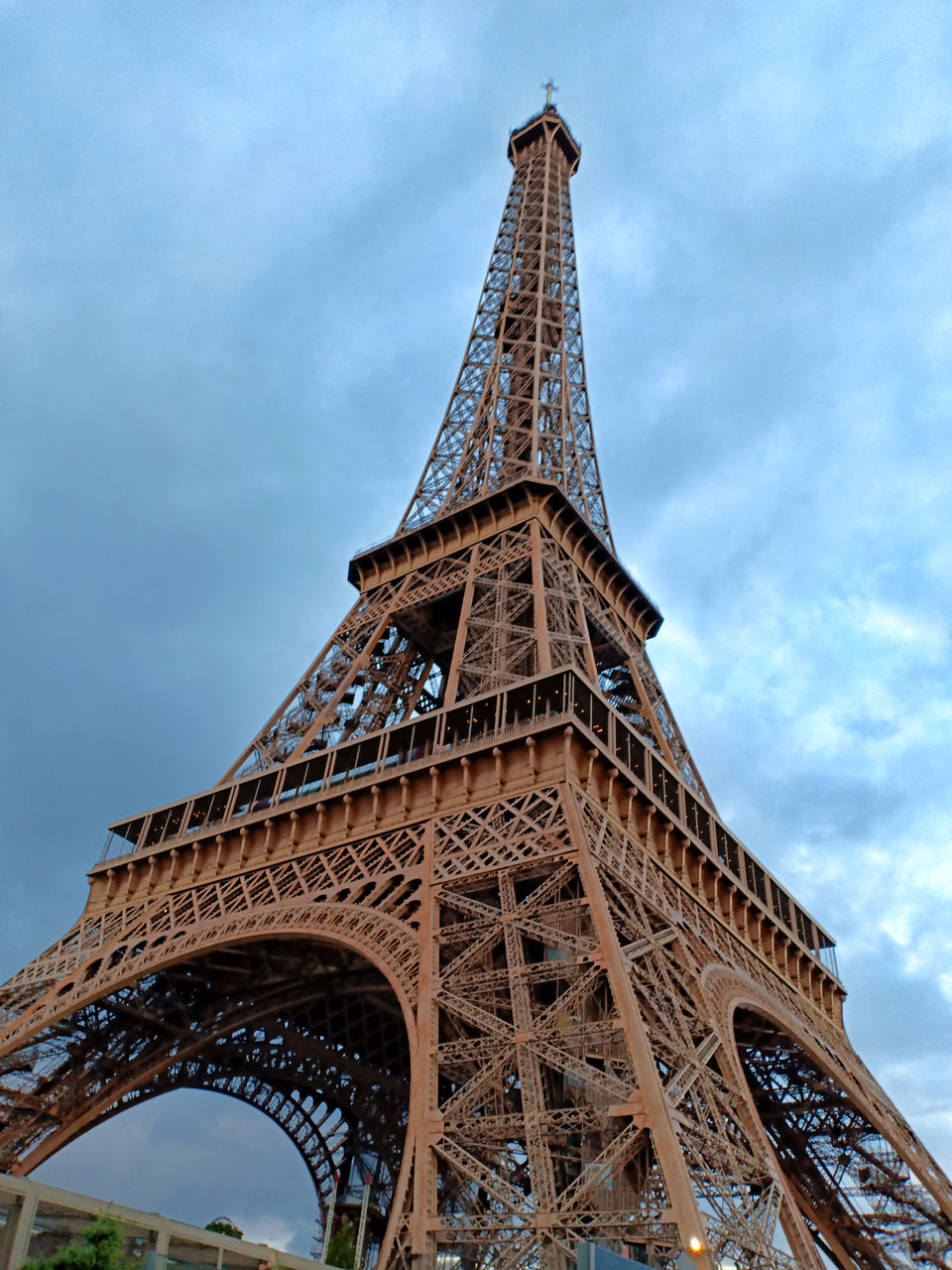 Our Day in Brussels ended on a high. Next was the City of Lights. Yes, Paris.
Day 5

We started early, our bus was scheduled to leave from Brussels Nord at 10.00am. Again the cheapest option at 11 Euro per person, Eurolines Bus. But this time the bus arrived 30 minutes late due to traffic congestion and finally at 10.30am we were off to Paris.
There was some traffic, on the road and to save time, the bus did not stop in between the journey. A continuous 4.30 hours journey, but luckily the bus had a toilet for the passengers, so no one faced any inconvenience. Finally after an uneventful journey we arrived at Gare routière galliéni bus terminus in Paris. Our Bnb was located near Eifel Tower. For the journey to our Bnb we had to change trains. We used a tip shared by a vlogger to purchase tickets in a bunch. The single journey tickets that can be used in Buses, trams, Metros and trains in Paris cost 1.9 Euro and is valid for 90 minutes. But if you buy tickets in bunch of 10 or 20 the single cost 1.49 Euro. Since we were 4 persons we figured that we will need more than 10 numbers of single tickets.
Finally after a journey of 30 minutes or so we reached Commerce metro station, our bnb was a 10 minutes walk from there (86 Avenue Emile Zola). We checked in our room, as the host was present there who showed us the room and helped us to check in. After freshening up a little we decided to spend the evening in Trocadero and Eiffel tower.
As soon as we reached Trocadero, it started to rain like anything. We had our umbrellas, and the place which remains crowded with tourist, suddenly became quite empty. We used this opportunity to shoot some videos and photos. We then proceded towards the base of the Eiffel tower. We stopped by the banks of Seine, to enjoy the rainy evening. While all this was happening, time went on steroid. We realized that it was already 11pm. Although we only a kilometer away from our room, we needed to change metro to reach there. So we took the help of Uber. We found that fare was 6 Euro. Even if we had caught the metro, we would have to pay the same amount in total for 4 persons. So we hired a cab an in 10 minutes we were back at our bnb.
Day 6 :
A lot to see and cover but very little time in hand. The most common problem that salaried people face when they are on a vacation. We started as early as possible. Our first stop was Cathédrale Notre-Dame de Paris. Although it is temporarily closed till now, still we decided to pay it a visit from outside. Just at walking distance of 10 minutes is a hidden gem of Paris, which is not popular with tourist as the other spots. It was highly recommended by Traveling Desi. Sainte-Chapelle, is a 12th century building with marvelous glass work. It is really worth visiting. The entry fees is 10 Euros, but if you have a Paris pass, it is included.
After spending a good amount of time we headed towards the Louvre. As we reached there and were shooting photos the weather changed drastically and a thunderstorm started. Suddenly everyone was running for shelter, but the queue for the entry did not budge. We did not buy any online ticket, because as per policy you must be present at the mentioned time in the ticket for entry. Since we did not have a fixed plan so we decided to purchase the ticket on the spot. We were taken by surprise when we found out that tickets to the louvre are only available online. The guard told us only online tickets are available. We tried to buy online tickets from our mobile but it was already sold out for the day. So if you plan to visit the Louvre, then purchase online tickets beforehand.
It was raining so we decided to go to the Gare Du Nord area for cheap eats. The area is known for the student residence area and lot of Indian, Bangladeshi and Pakistani eateries. We had our lunch at an Indian eatery for 6 euros.
In the meantime the weather improved and we walked through Champs-Élysées to Arc de Triomphe.
We spend the rest of the evening in same area exploring the other spots.
We had got the tickets to the Eifel tower at 10.30pm. All other slots were sold out. We had purchased the tickets nearly 45 days prior to our visit, but only got the 10.30pm slot. We reached the base of the tower, the crowd was very less so we boarded the lift and reached the 2nd level in almost 15-20 minutes from entry.
The night view of Paris from the tower was mesmerizing. This was my 2nd visit to Eifel tower, I had visit here in 2014, and had been on the 2nd level in the afternoon. But the view of the night was far more beautiful that what I had seen during the day. So we spent around an hour and half before we got down.
Our day ended with night view of Paris that will remain impregnated in our mind for years. We again decided to hire a cab using Uber as the rates was 6-7 euro.
One thing I would like to add here, you will find many illegal immigrants from Africa selling souvenirs in Trocadero and in the base of the Eiffel tower. I read many posts regarding them and also we were warned not to interact with them as they can be intimidating if you don't buy from them. My experience was quite different, yes they come to you to sell their goods but once you say no, they don't force you or follow you. Also the quality of materials they are selling is the same as you would find in the souvenir shops at 2-3 times the price.
I interacted with a few of them, and they were quite polite and humble. Few of them also knew some hindi words. I would not recommend anyone to interact with them but they are not as bad as they are portrayed.