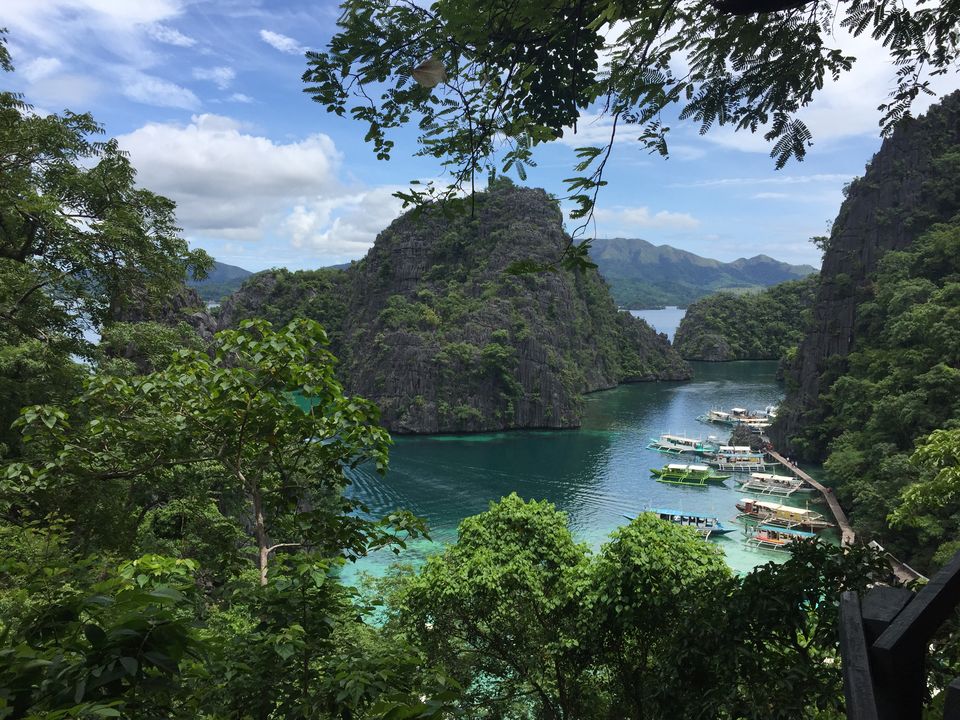 We took a direct flight from Manila (Cebu pacific or Philippine airlines) domestic airport to Busuanga airport which is less than an hour away from the town. We asked our resort to arrange for a pickup from the airport terminal.Tricycles are the main mode of transport. Motorcycles are also available for rent in some guesthouses if you want to tour the countryside
Activities
Day1:
We reached Coron in the evening and decided to Climb to the top of Mt Tapayas and enjoy the sunset view. It is a 15min walk from the resort. To get to the top the mountain you can either trek 800 step paved pathway or reach the top with a help of a tricycle. There is even a hot spring at the top where you can relax and enjoy after a tiring day. The hot springs are best enjoyed after the island hopping activities. The temp of the water is around 40degrees Celsius.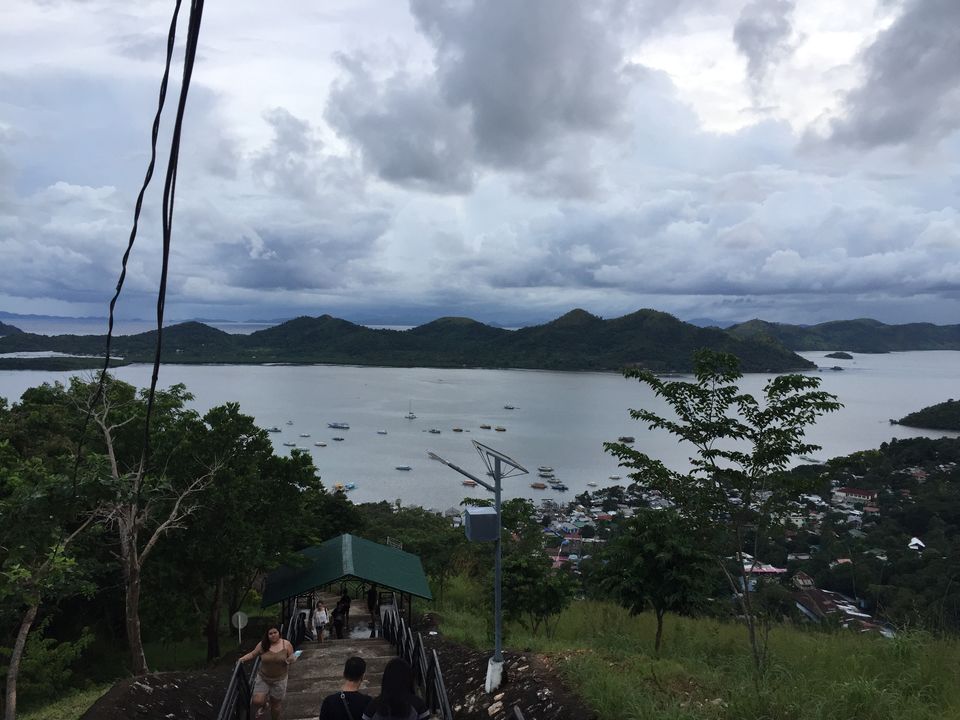 Day 3
Pass Island: We enjoyed an afternoon siesta at Pass Island. After a nice meal prepared by our cook we lazed on the powdery white sand beach and snorkelled a little in the crystal clear blue waters and got ourselves a tan. Probably one of the best beaches I have ever been to. It's a slice of paradise. Snorkelling at lusong coral garden and gun boat: Popular snorkelling and scuba diving site in coron. The lusong coral garden is very close to the shipwreck.You can see a variety of coral.

Day2
For our activities the next day we booked through our resort and opted for a group tour which included island hopping at Siete Pecados: Rich marine life. Great place to snorkel. Grab your underwater cameras to capture the school of multi coloured fishes and sea snakes.
Kayangan Lake: This is the most photographed spot in coron. Trekking up and down the pathway to the lake offers a breathtaking view. The lake is a great place to swim around surrounded by tress and rock formations there is small cave like formation at one side of the lake where you can swim. The water is crystal clear making the rock formations underwater clearly visible.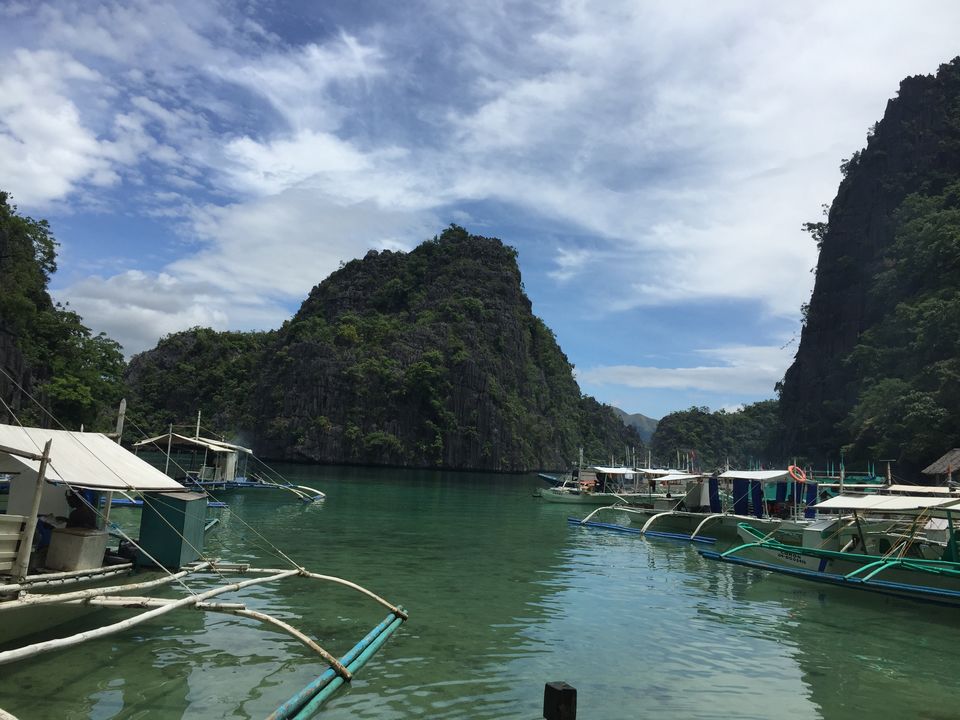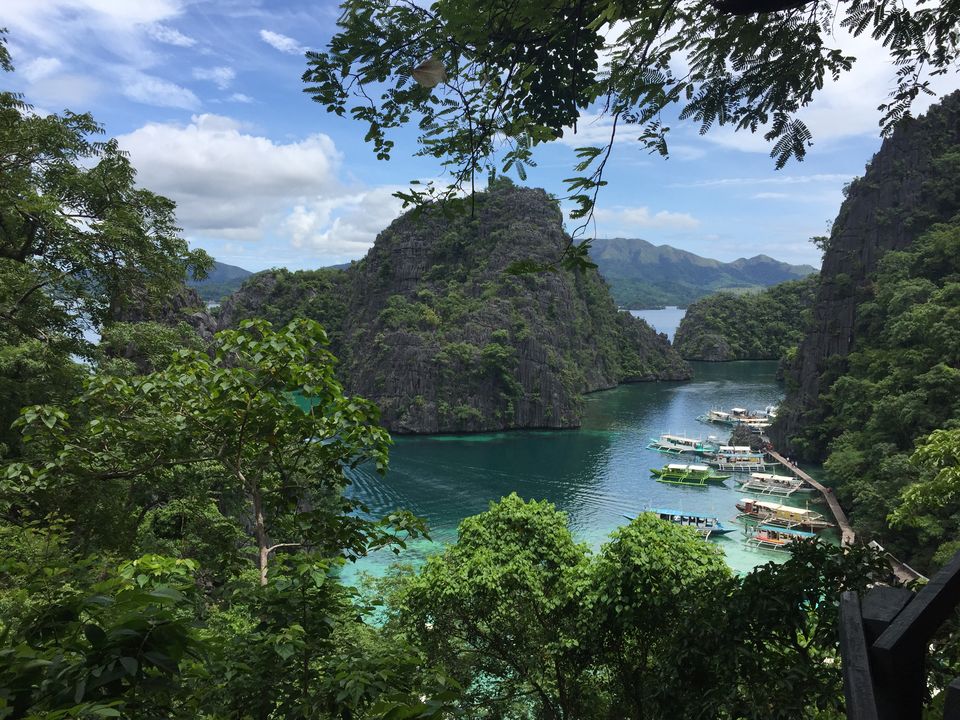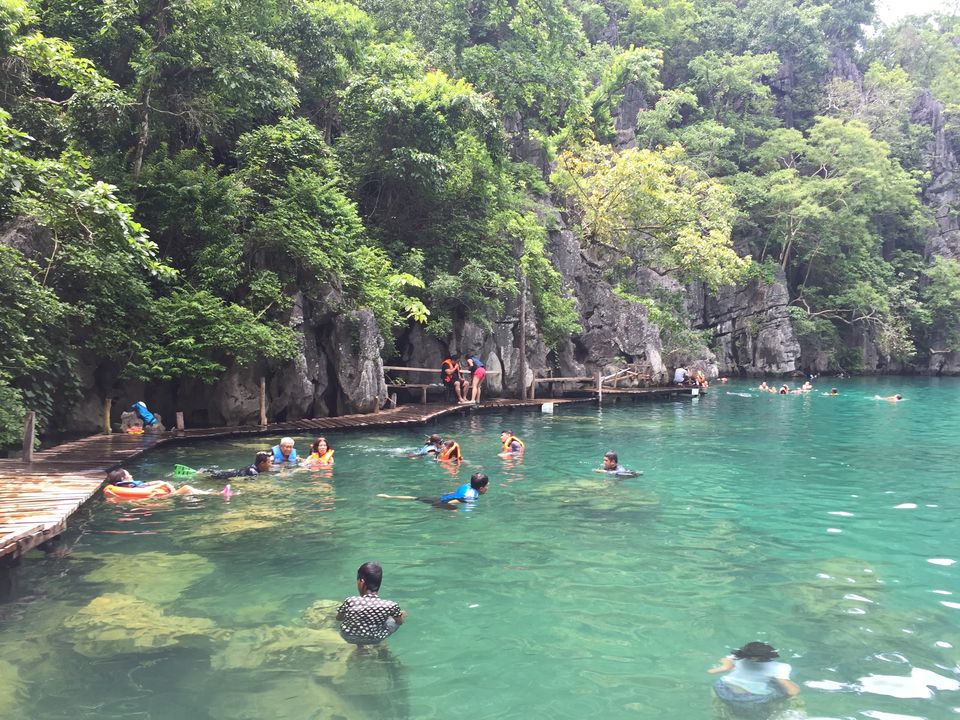 Where to stay???
We stayed at Vela Terraces. Lovely place with neat and clean rooms also it is situated very close to Mt.tapyas. The place doesn't have elevators so make sure you get a room on the lower floors.
Vela Terraces Hotel
Address: Poblacion 6,, Nueva St, Coron, Palawan
Phone: 0917 598 6045
Hidden lagoon: Also known as twin lagoon is 10 to 15 min boat ride from Kayangan Lake. During high tide the only way to get there is to trek up and down the stairs embedded in the rocks. When we went it was low tide and we just had to swim under the rock to get to the lagoon. The hidden lagoon is a combination of saltwater and freshwater making the temperature of the water a mixture of warm and cool. The depth of the water is 40ft.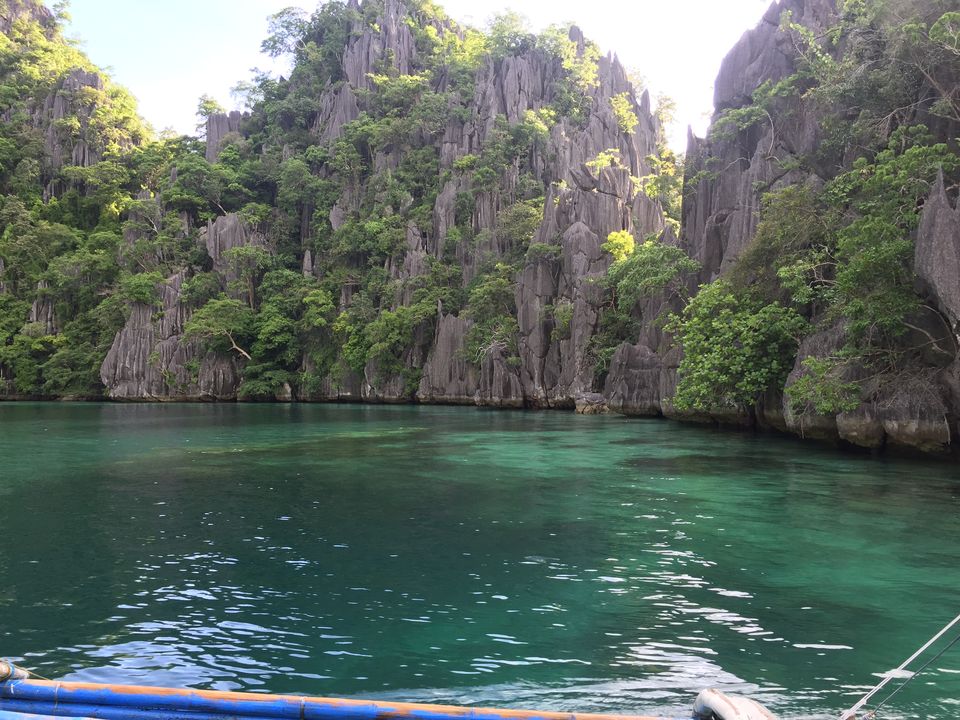 Skeleton wreck: Among the sunken warships dating back to World War II the skeleton wreck is the most easy to reach. The wreck is so near the surface of the water that the feet can easily touch the edge of the ship.
Cyc beach: Lunch at cyc beach (The Island hopping is inclusive of lunch if there are vegetarians please make sure to inform well in advance. Cause the local Filipino meals in the islands are just seafood, seaweed, garlic rice and probably chickengravy)