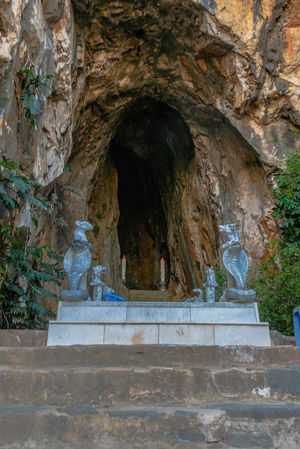 Places to stay near
Marble Mountains
Danang, Đà Nẵng: Seaside full house
Amazing Beach/Pool Villa Room #2!
Reviews of
Marble Mountains
•
2
Marble Mountain followed immediately after lunch. The mountain is so named as it sits on a site where marble is found. As such, surrounding Marble Mountain is a large marble industry of factories and marble retail shops. Mining for marble has since stopped but noise of the grinding machines continues from marble imported from elsewhere.
The caves are beautifully and one of them lead you to the peak of the marble mountain. You get all round views of the city, beach. Nice place for sunrise and sunset.
Attractions near
Marble Mountains