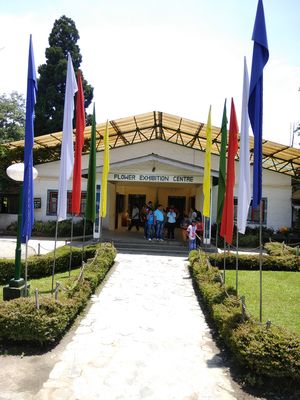 Things to do
Knowing about flowers, Photography
Traveller Types
Families, Couples
Rank
11 out of 54 attractions in Gangtok
Flower Exhibition Centre
A delightful tropical nursery, the Flower Exhibition Center in Gangtok is a heaven for plant lovers. The area is a lovely extend of greenery and is a genuine treat to the eyes. This is likewise the venue of the acclaimed Sikkim Flower Show, normally held around March, when the orchids around the district are in full sprout. Individuals from around the country particularly go to Sikkim around this opportunity to go to this beautiful event. Inside the range is not vast but rather it has astonishing gathering of flowers of a wide range. If you have a thing for flowers, then this is the spot for you. Be that as it may, the best time is between March to June when the Orchids are in full bloom and put on display. Every single Flowering plant are marked with the goal that you know which is what. There is a little footbridge over a small artificial pool that you can stroll over. The spot is perfect for incredible photography amongst bright flowers and bushes.
Places to stay near
Flower Exhibition Centre
Golden Star Continental & Spa
Mango Hotel Sikkim Delight
Reviews of
Flower Exhibition Centre
•
1
3) Flower Exhibition CentreYou can find some different varieties of orchid and other flowers. A very good place to visit.
Attractions near
Flower Exhibition Centre