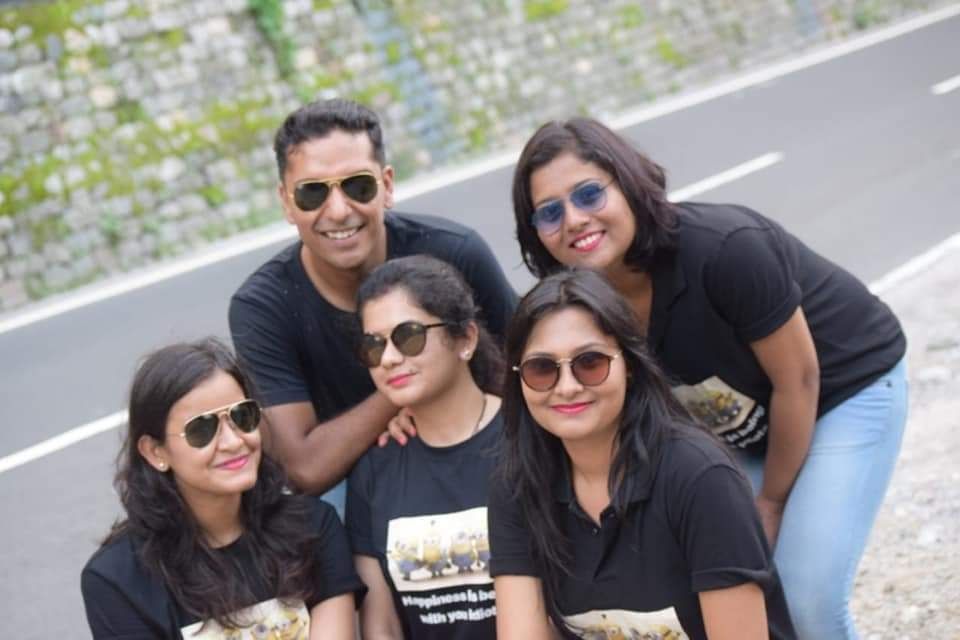 Not just the hide and seek between the clouds and the snow-cladded mountains, water and sun, there's more that it provides - the experience of a lifetime.
The best part of the trip being the journey - we personally picked breaks amidst the mountains and by tranquil lakes, clicking pictures as we didn't want to miss on anything but soon we realised, they treat us on the whole journey. Just sit back and your eyes being the best camera, let it capture the best photos - memories.
ALL GIRLS TRIPP it was!!!! YESSSSS!! This surely must have added some excitement to you guys!! We 4 besties, our Fab 4 gang were finally going on a trippp!!!
We had a flight to Bagdogra Airport from Kolkata as at that time Pakyong Airport, Sikkim was not functional.
Sikkim Taxi System have standardised rates. They charge Rs 3000+200/300 on day basis wherever you go or how many of you go. But not more than that.
It's some 1000 bucks more if you plan for Nathula Pass as Wagonr can't go uphill and there are some permits to be taken.
As we reached at about 2 pm at Gangtok, we checked in and then hurried up for the local sightseeing before sunset.
I would advise reach at Gangtok before noon so that you don't need to hurry!!! And being an all girls trip, no doubt we took more time getting ready.And I think it's purely unquestionable as it's our birthright. So any questions??!!
Next thing , you go at anytime of the year, if you are not a pahadi and belong to the plains, please do carry thermals.
If not anywhere, you would obviously need it on the day you travel to Nathula.
Our pictures speak!! ????????????????????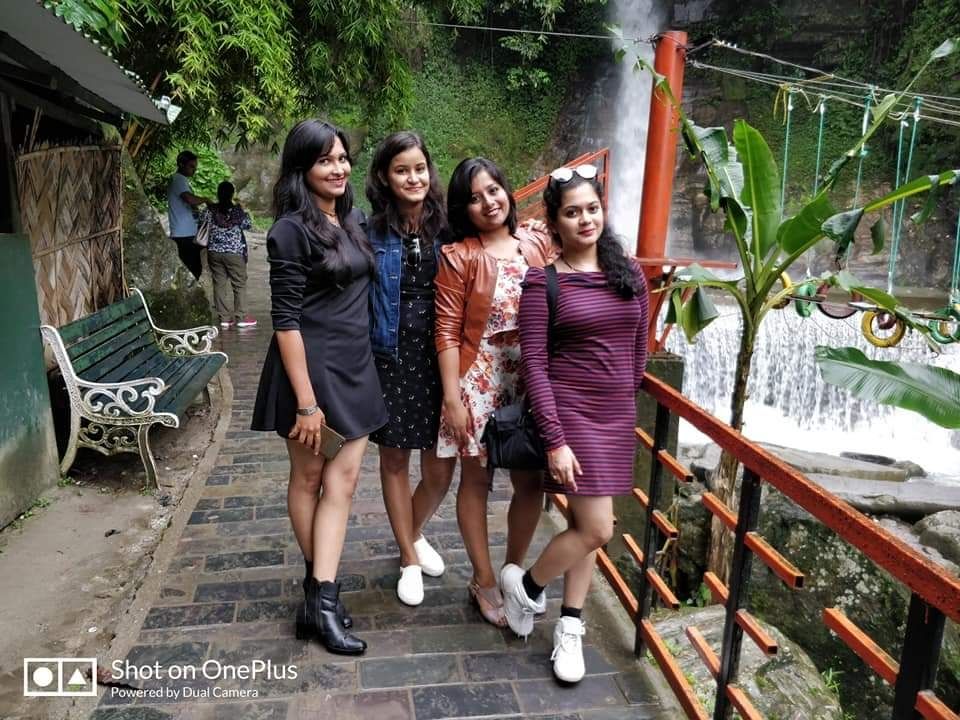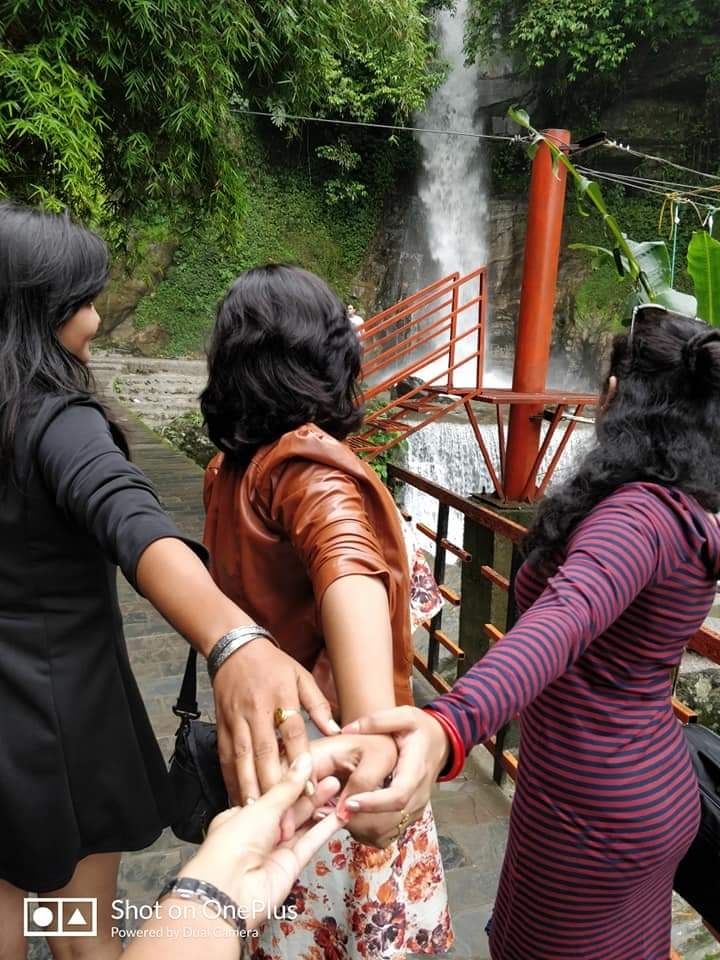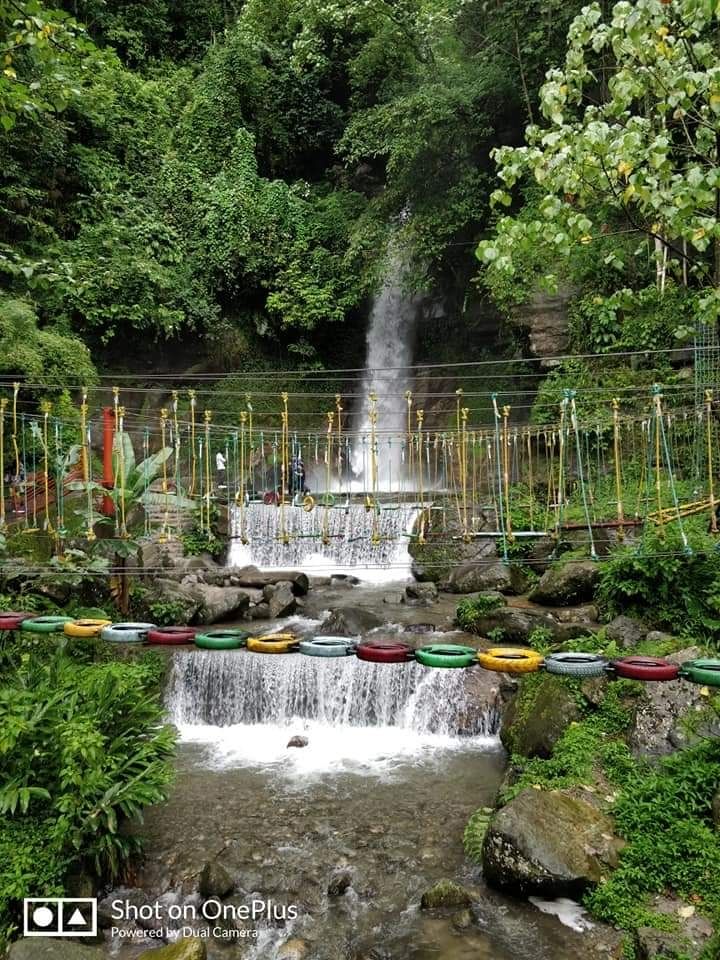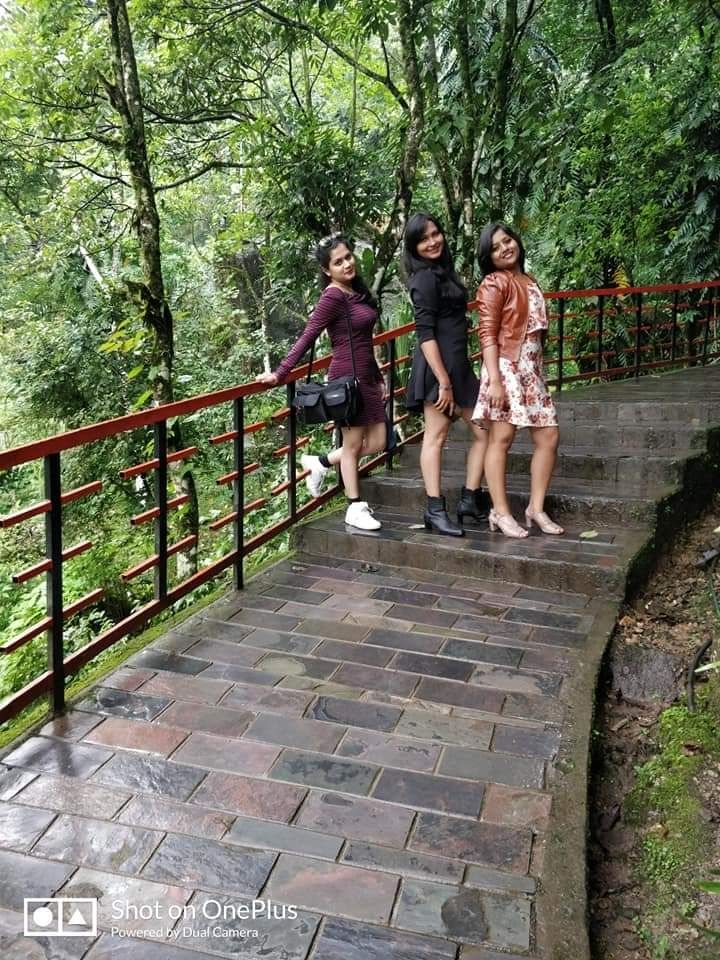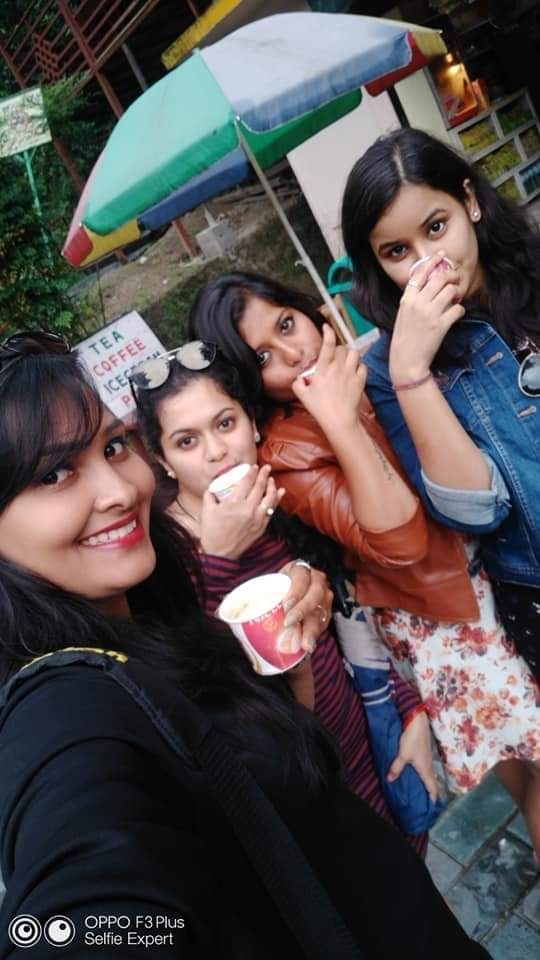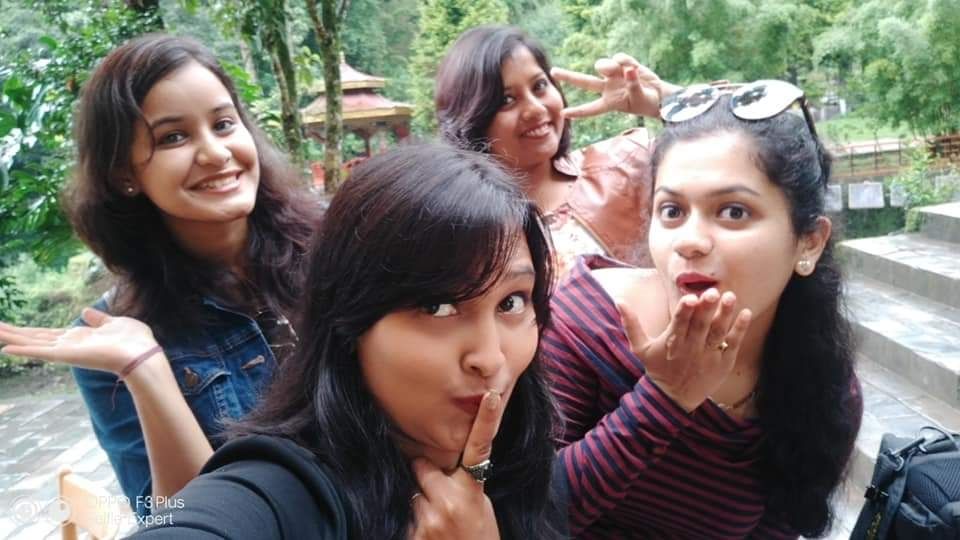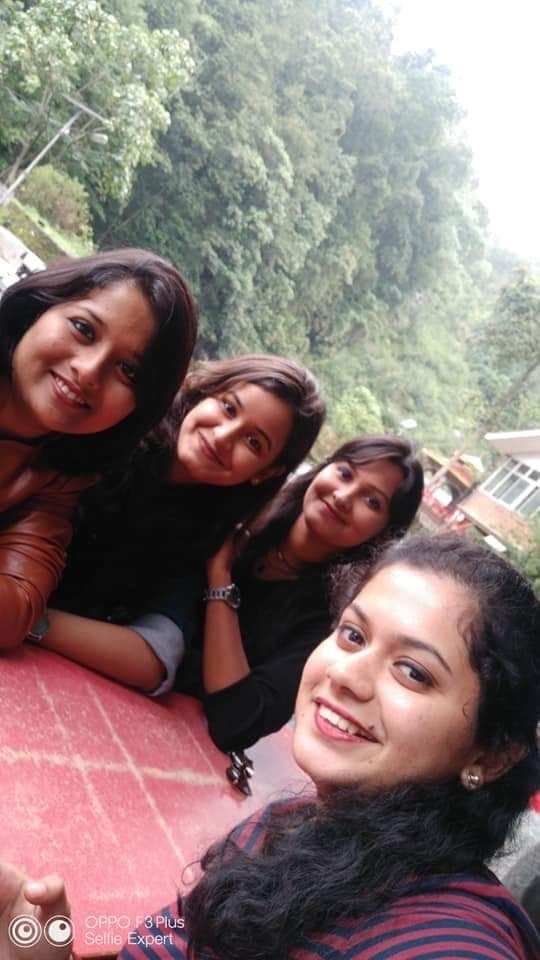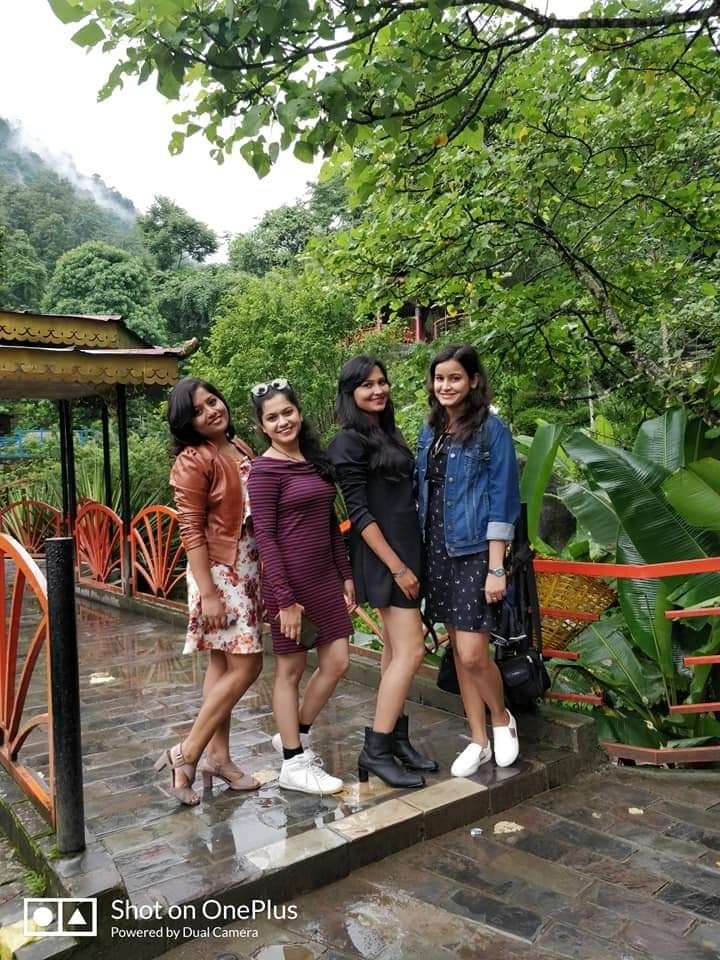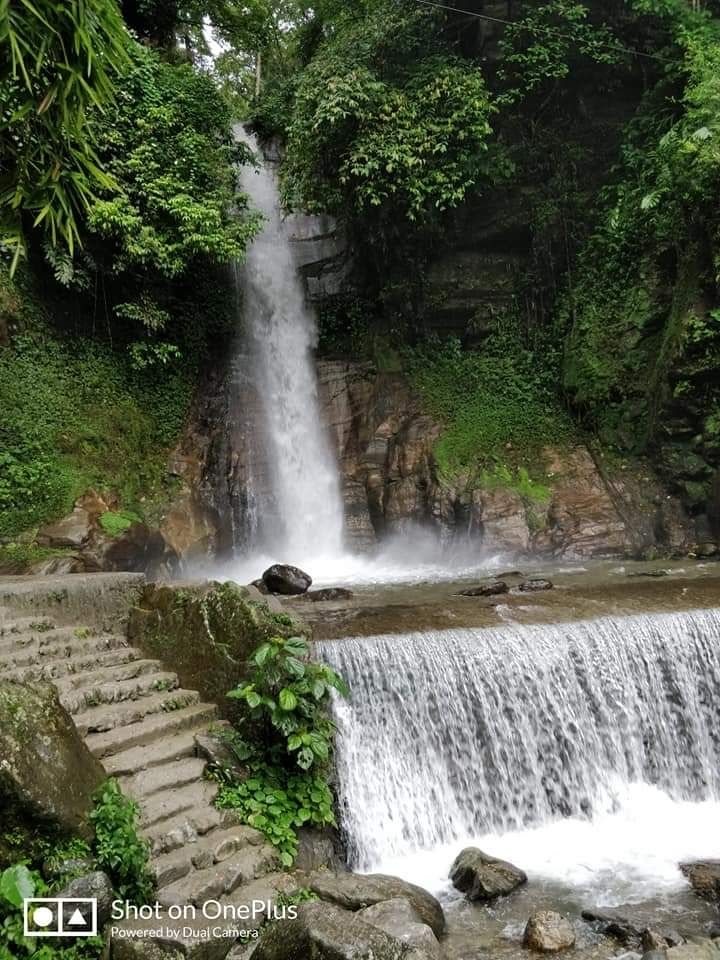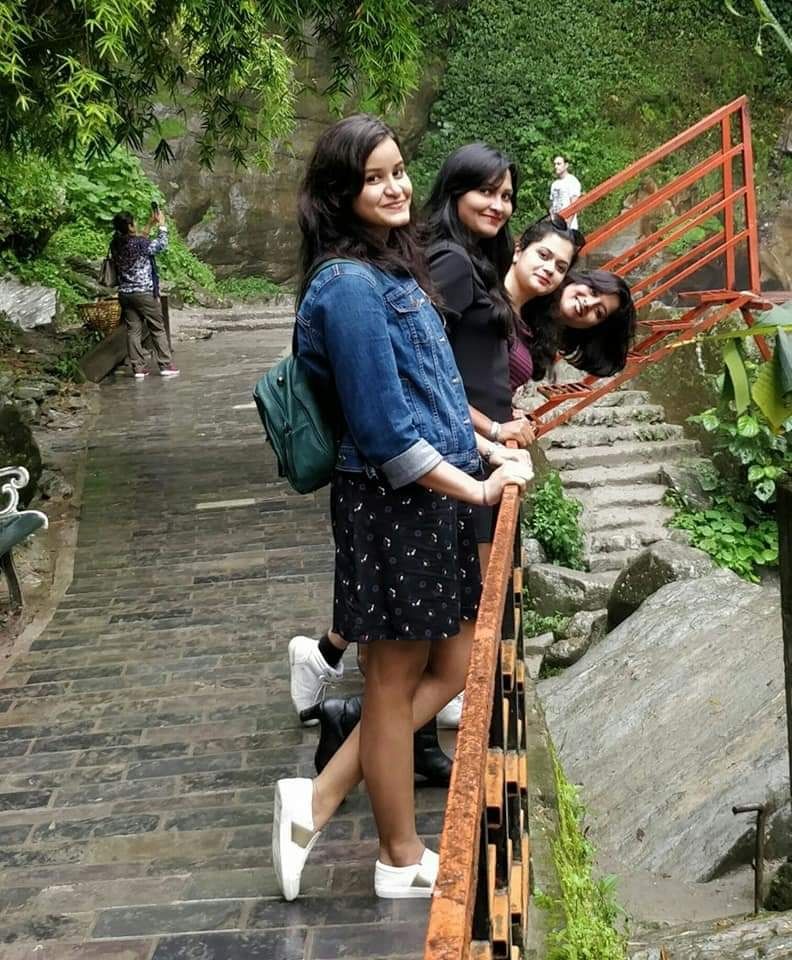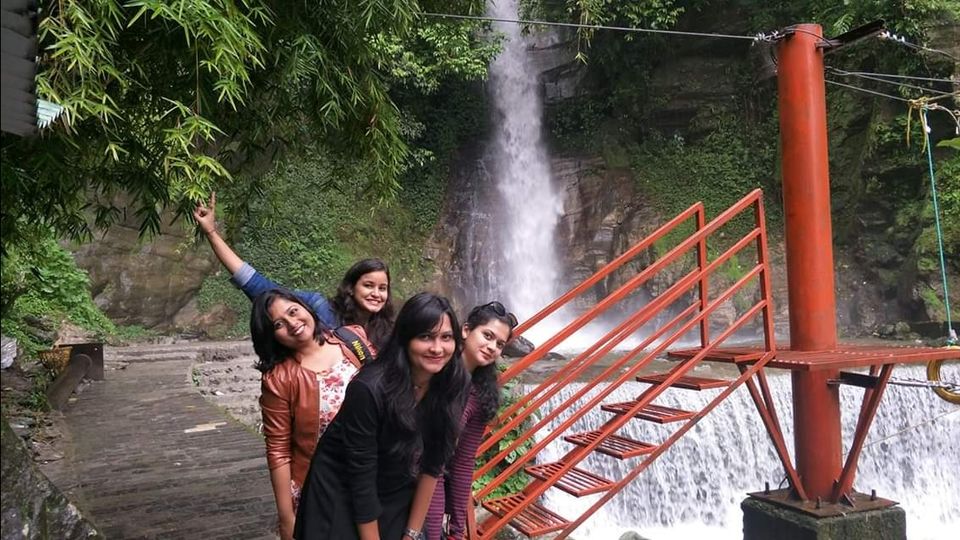 Not allowed to click pictures!!
Comes the most awaited day of the trip
On the way, you can rent wind cheaters and jackets on paying security amount.
Some pre-requisites : Get your passes done. A permit can be obtained by applying to the Tourism and Civil Aviation Department. You can apply through a registered travel agency. A photo ID proof and two passport size photographs are required for the same. The Nathula Pass permit cost is INR 200/- per person.
Visiting days are from Wednesday to Sunday.
Monday is allowed only for army personnels or their dependents.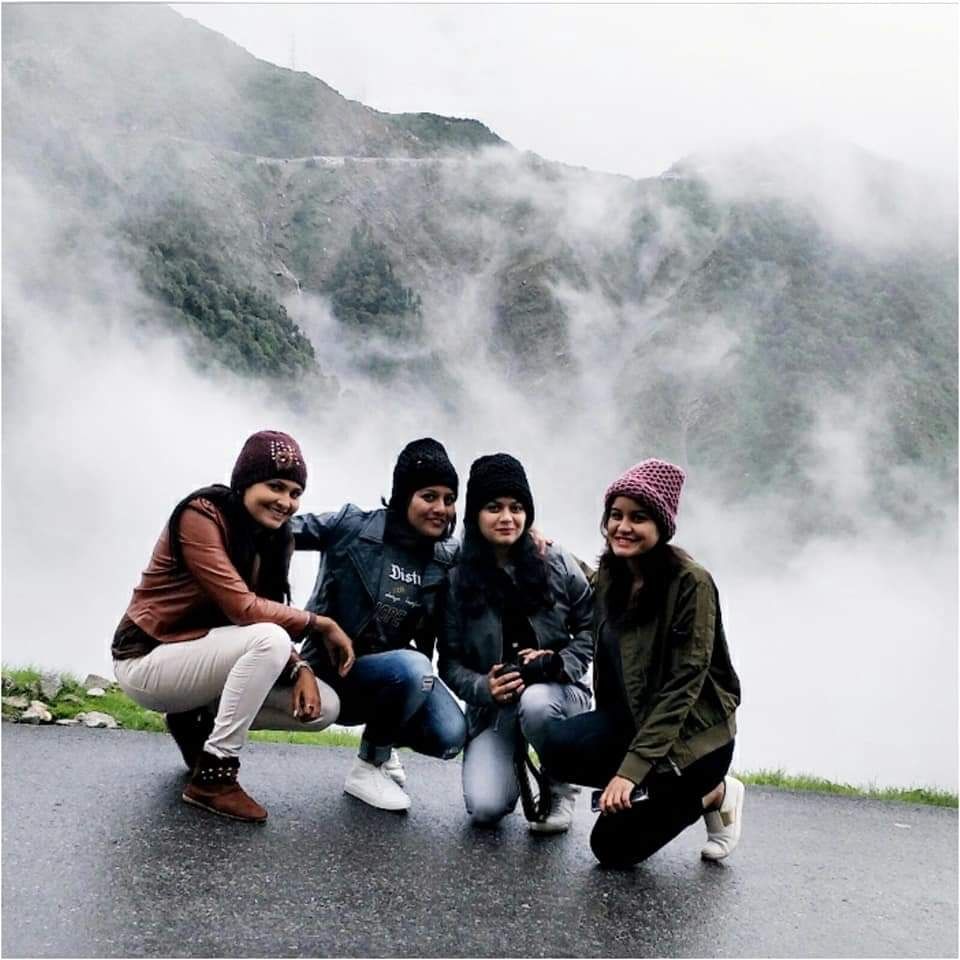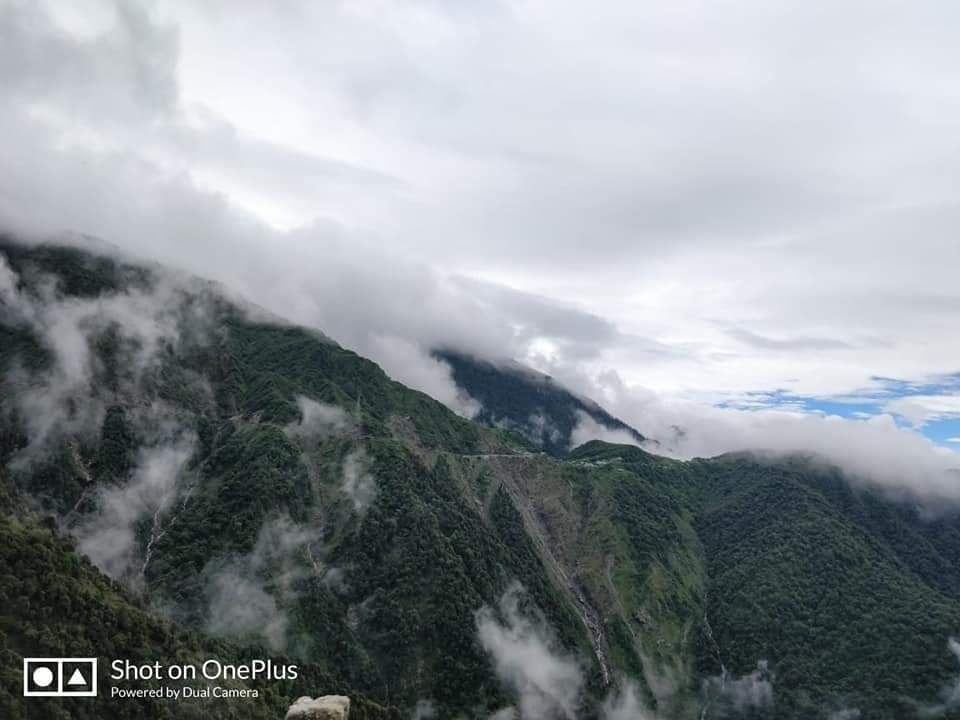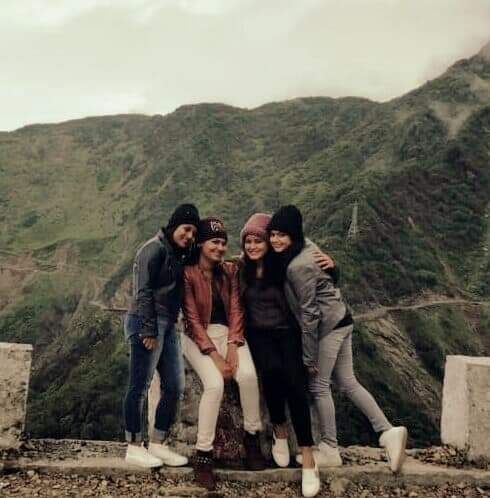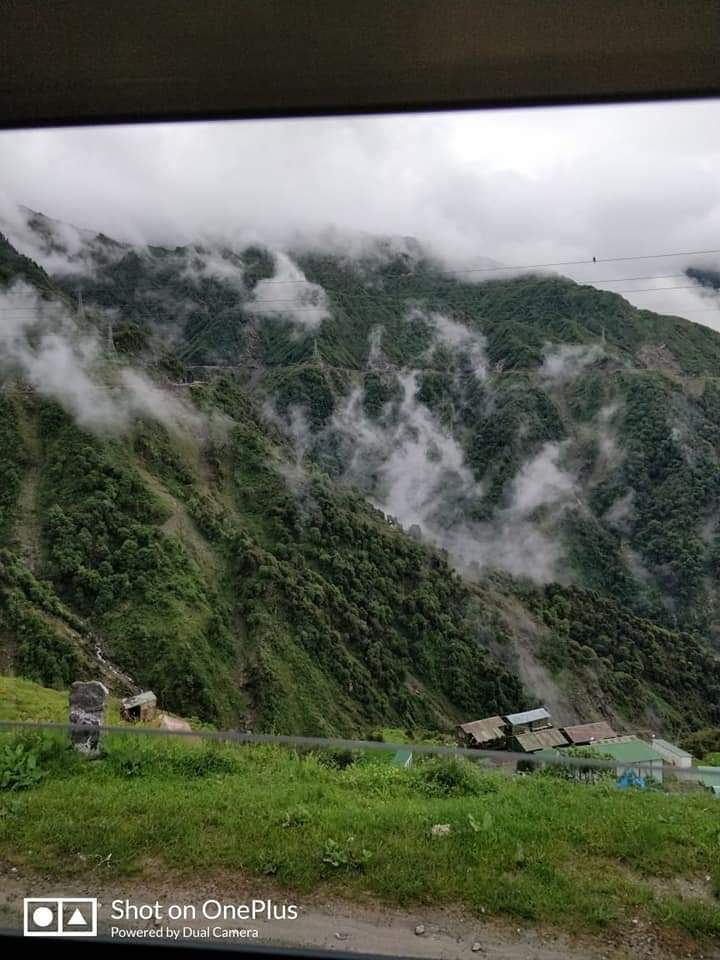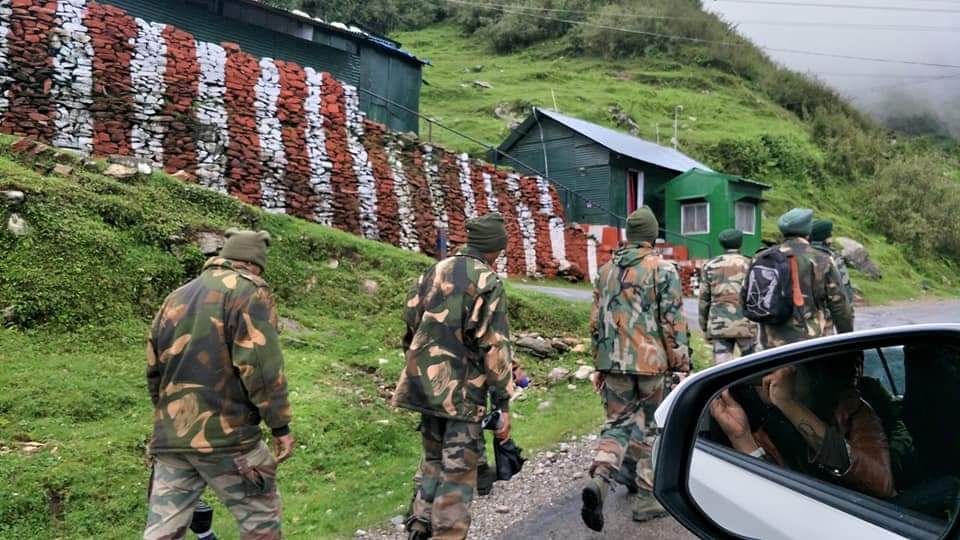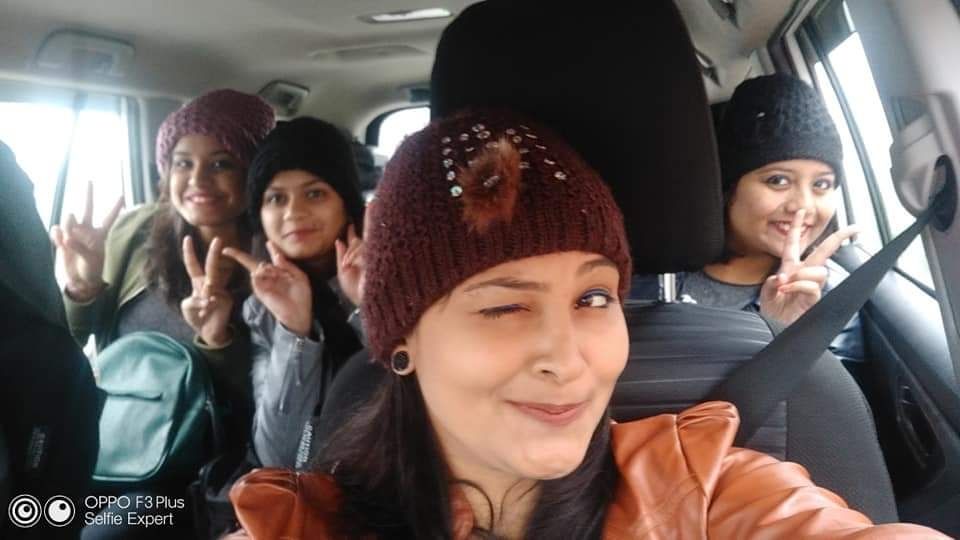 As we had left Gangtok by 8 am, we could reach Nathula Pass by 10 am and then went downhill to Baba Harbajan Mandir by 1130 am.
The Nathula Pass on the Indo-China border in the state of Sikkim is a strategically important location for the Indian Army. Blocked by snow in the winters, it is one of the four Border Personnel Meeting points for the Indian and Chinese armies.
What you may not know, is that the pass is guarded by the ghost of one Baba Harbhajan Singh. Late Sepoy Harbhajan Singh (23 Punjab) was born in a village in Kapurthala District and enrolled into the Punjab Regiment. Serving with his unit in Sikkim in 1968, he passed away on October 4 that year while escorting a mule column from Tuku La to Dongchui La.
He slipped and fell in a nullah and the water current carried his body two kilometers downstream. His body is said to have been found three days later and cremated with full military honours. He is said to have appeared in the dreams of his fellow soldiers and asked them to build a 'samadhi' for him. His unit did so 9 km from where the present shrine stands.
It is also widely believed that water kept at the Baba Harbhajan shrine became capable of curing ailing persons. Devotees therefore leave bottles of water in the name of ailing people and then give this blessed water to the sick.
Units of the Indian Army that are posted in the region, seek Baba's blessing with various plates dedicated to him lining the shrine's walls. They also believe that Baba will warn them of an impending attack days in advance. The Army even promoted him to an Honorary Captain and a paycheck was sent to his family. He was also granted an annual leave on 14 September every year. His belongings were packed and accompanied by soldiers, were sent to Kapurthala by train and brought back the same way. This was done annually till he was retired a few years ago.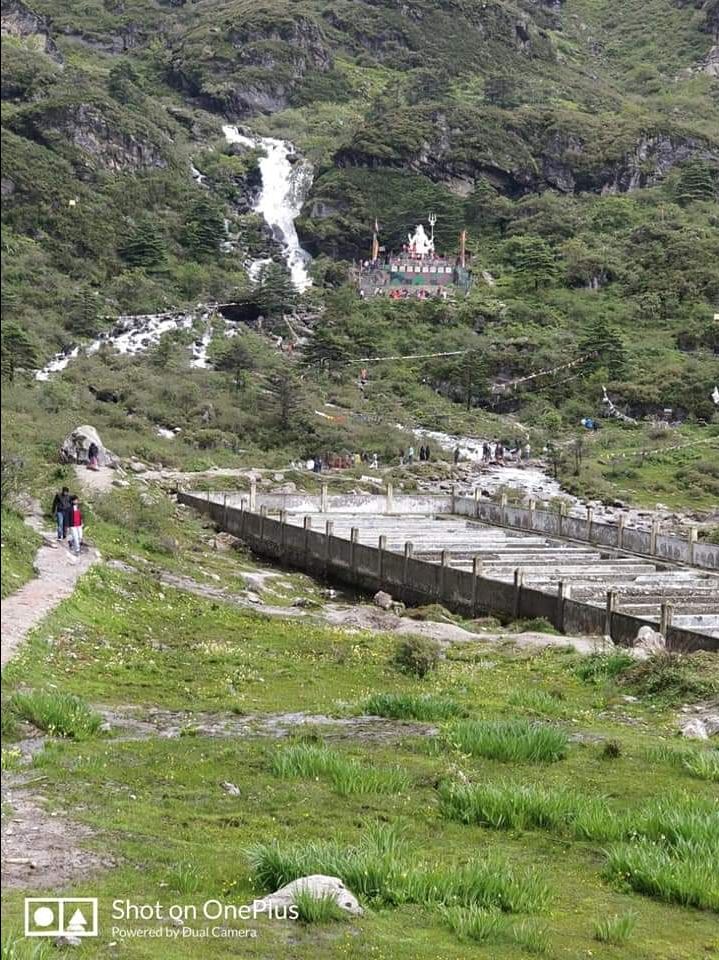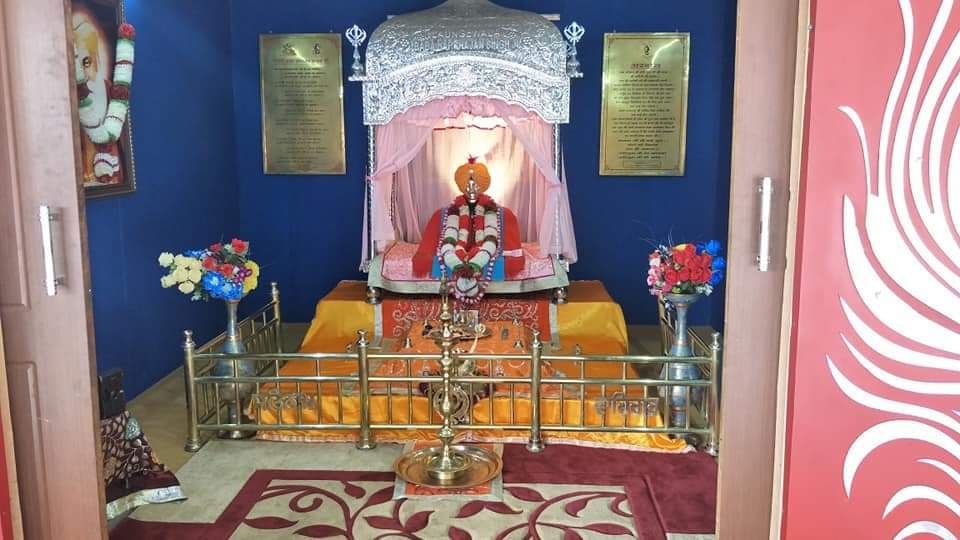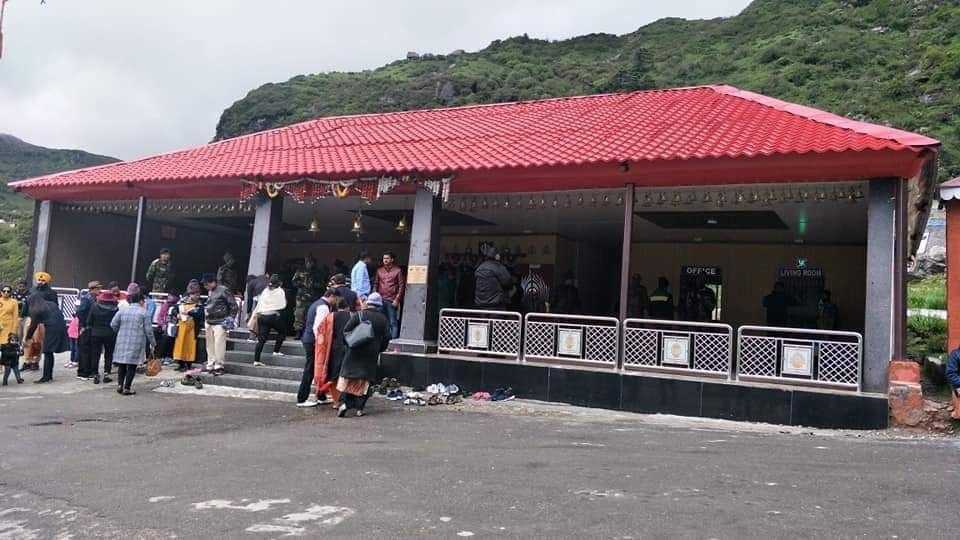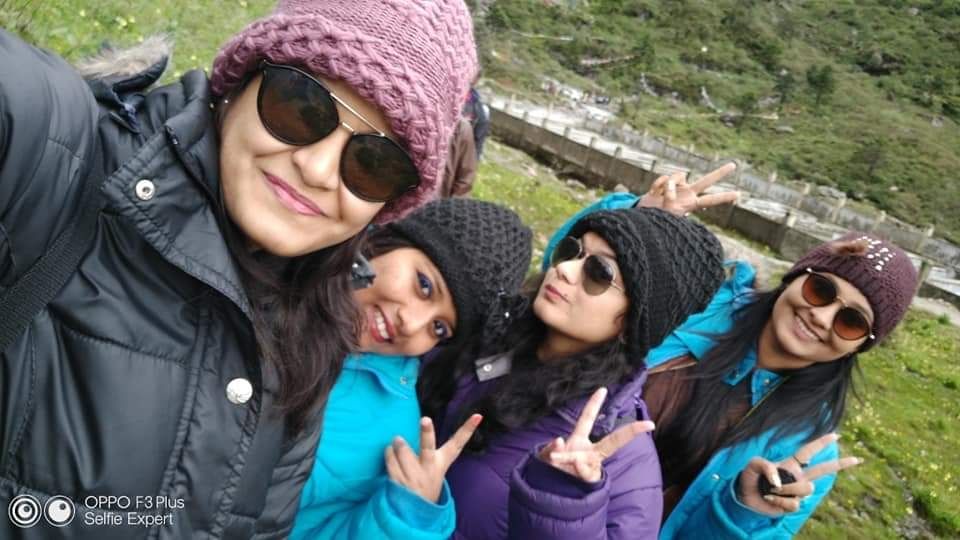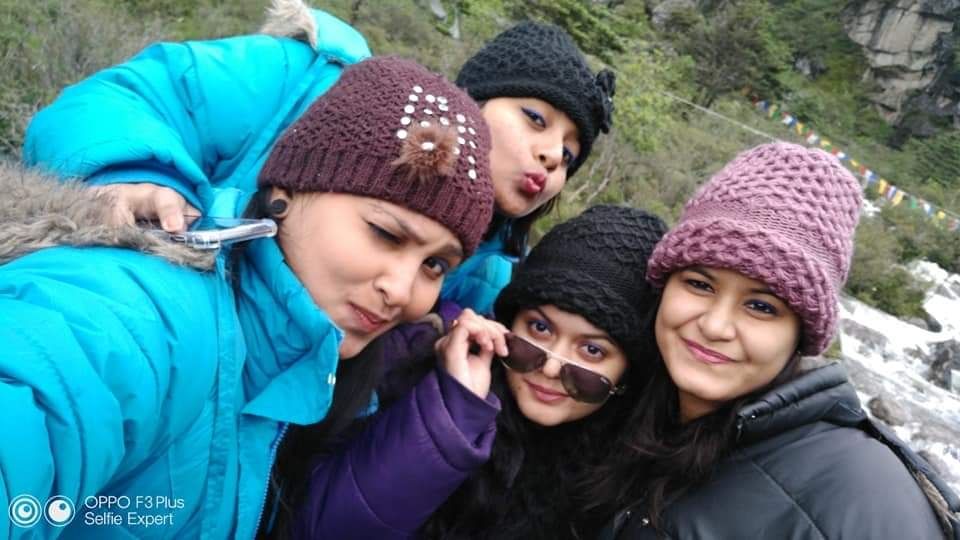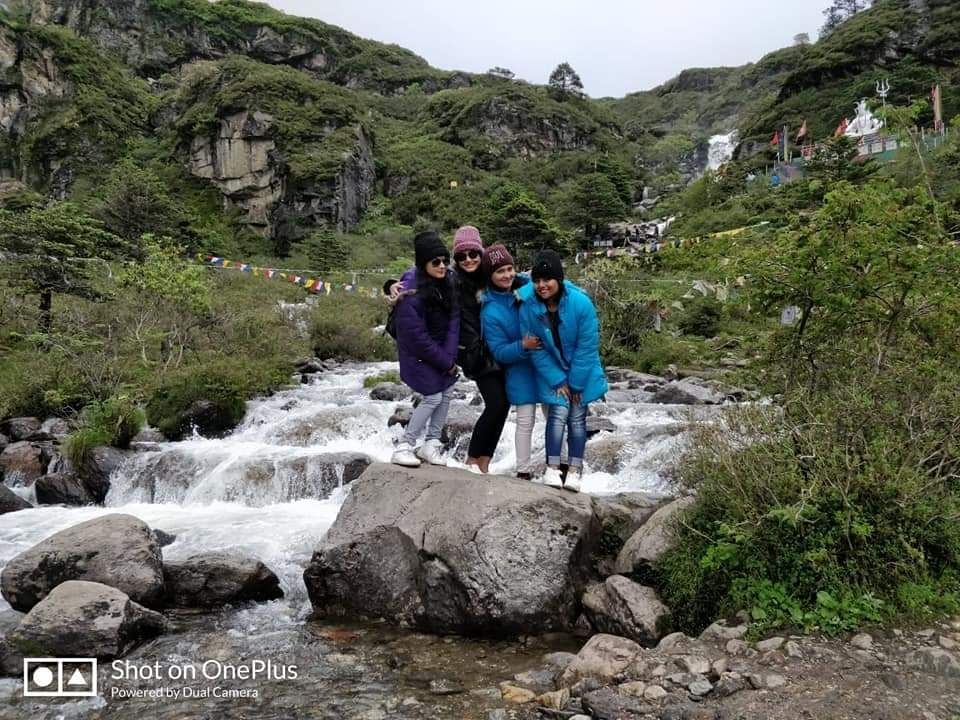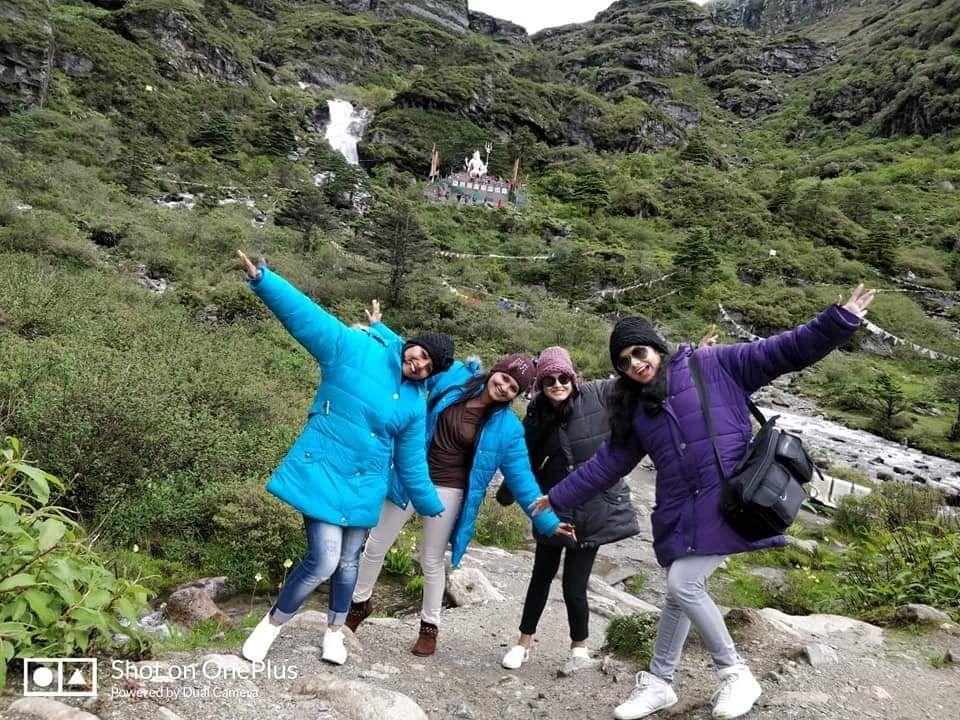 Downhill stands the Tsomgo or the Changu lake. You would have passed this lake on the way to Nathula but it's advisable to first visit Nathula and then Baba Harbajan Mandir and Tsomgo Lake on way back.
By the lake side, you can enjoy rides on decorated yaks.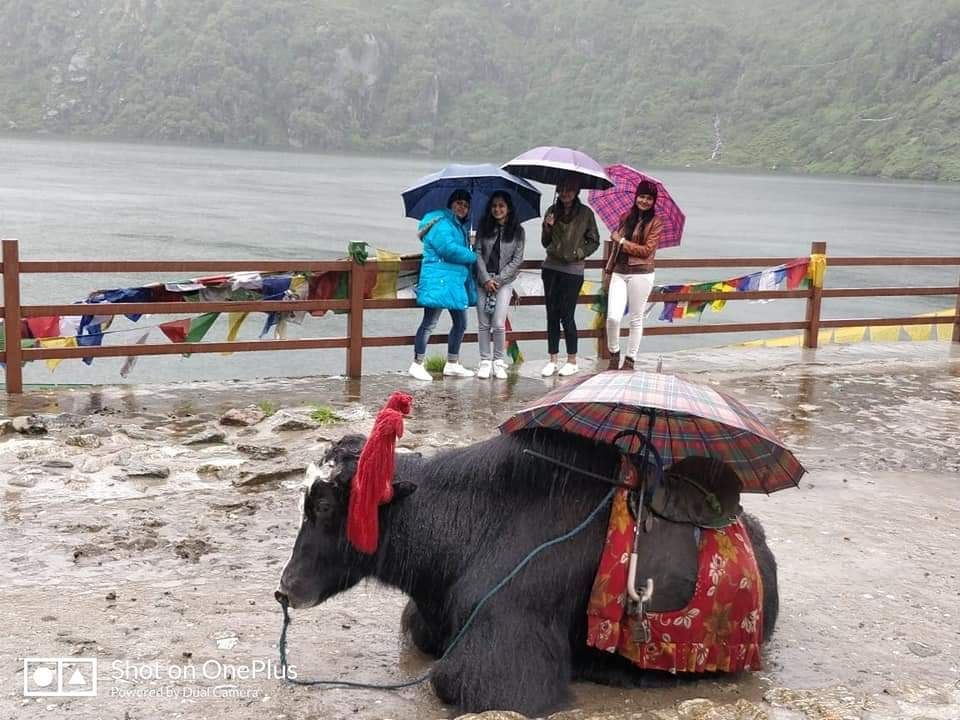 Eat joints are available as you move down from Tsomgo Lake.
Checked out from hotel by 8 am and left for Ravangla. On the way the amazing view of the tea gardens soothes you eyes. The tea is grown on undulating terrain, which appear from distance as if they are covered with a bright green blanket.
Rolling hills carpeted with verdant tea plantations are mesmerising.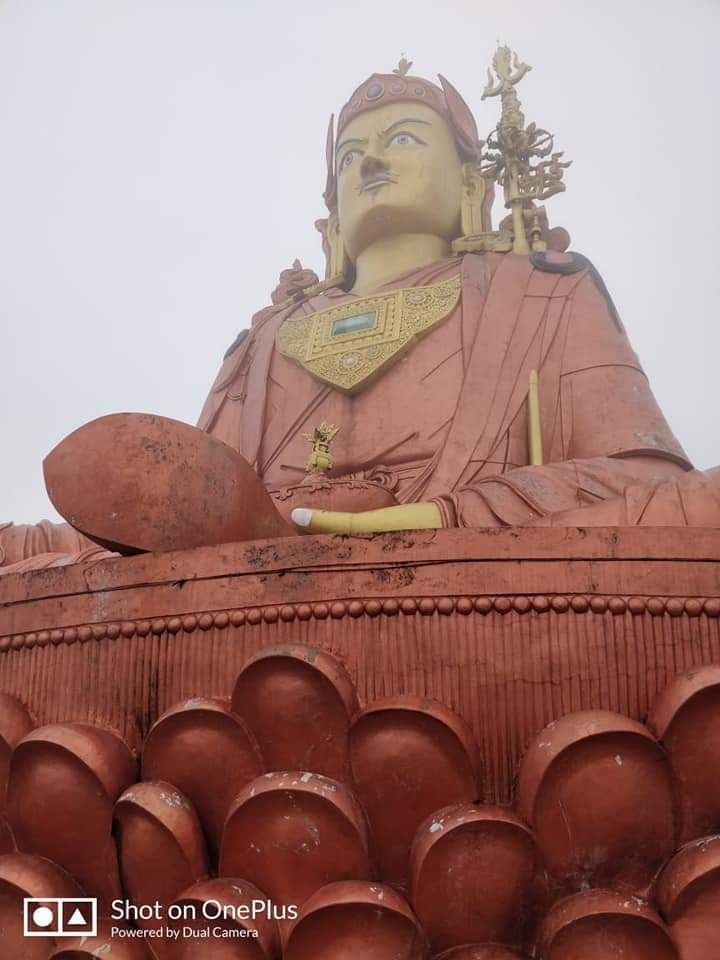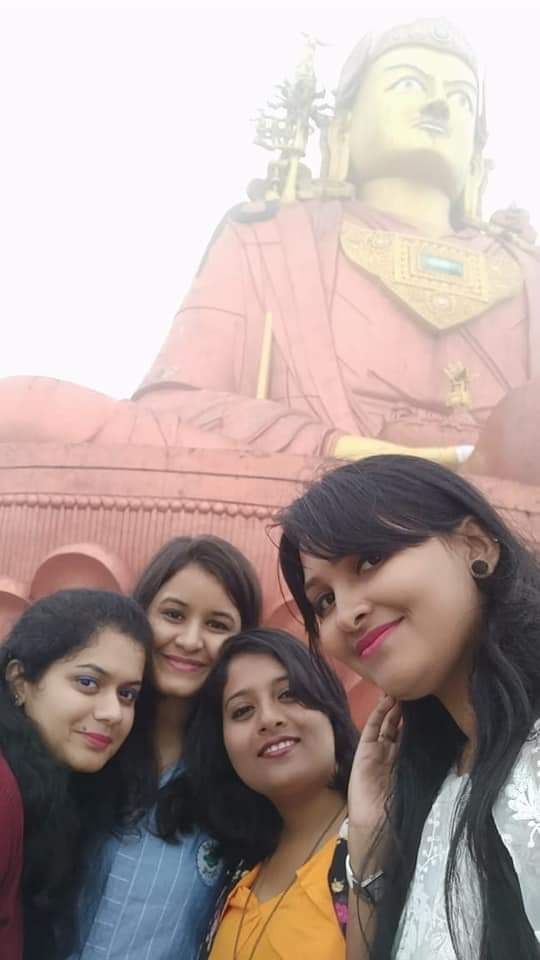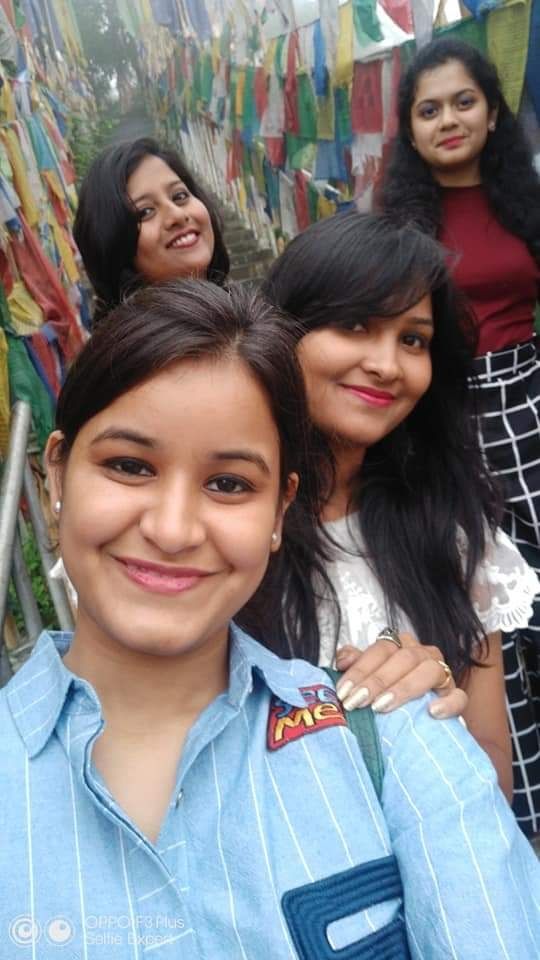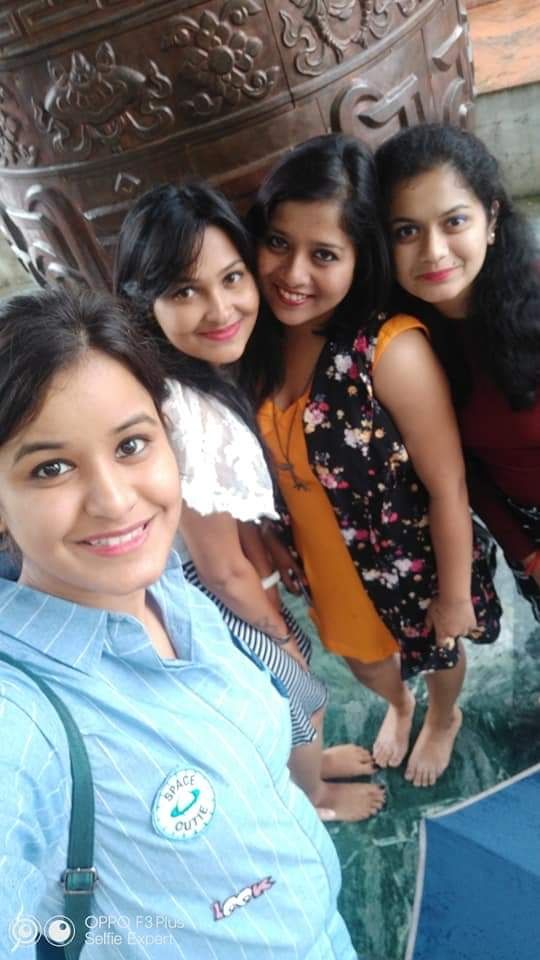 Blessed with ethereal beauty, Ravangla Buddhist Park is a must visit for those looking for a retreat amidst nature. There stands tall a 130 foot statue of Buddha.
Had our lunch - Wai Wai, Momos or dimshums in the hotels in front of the monastery.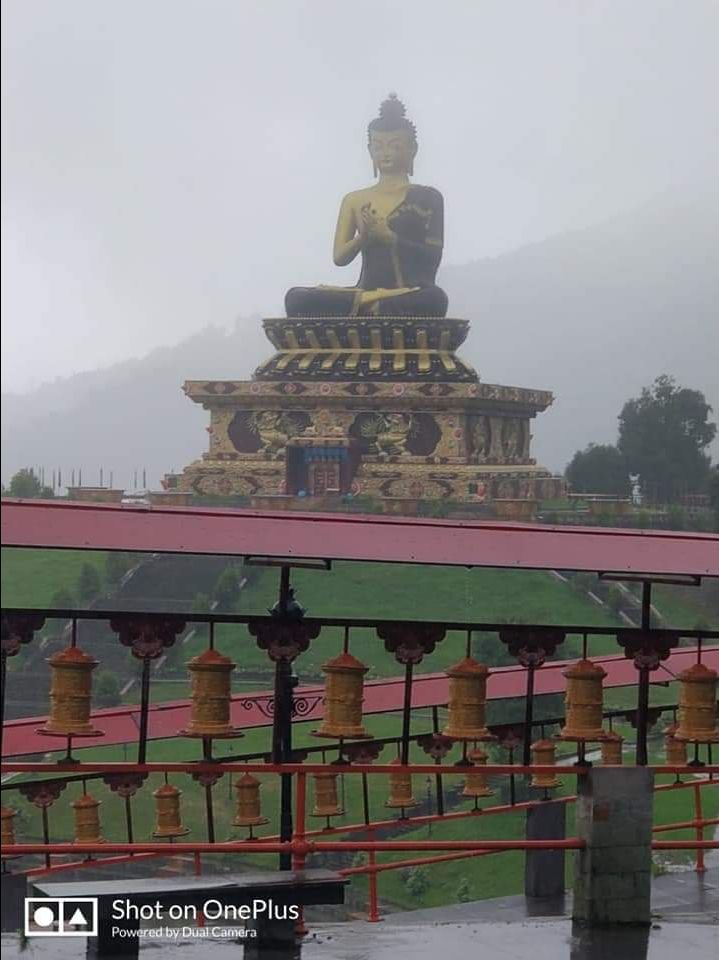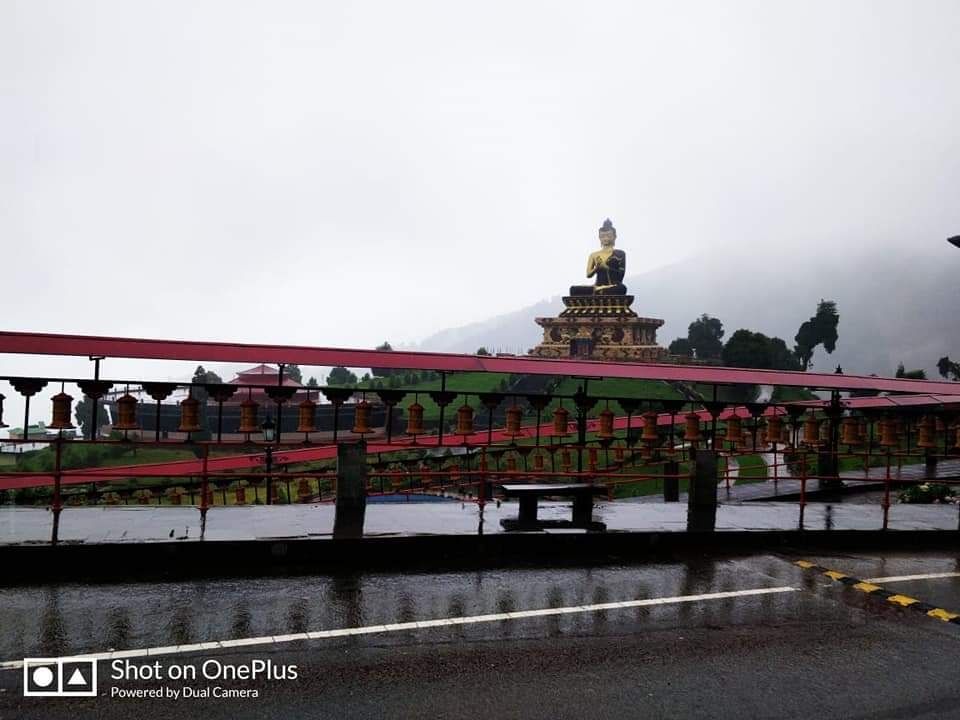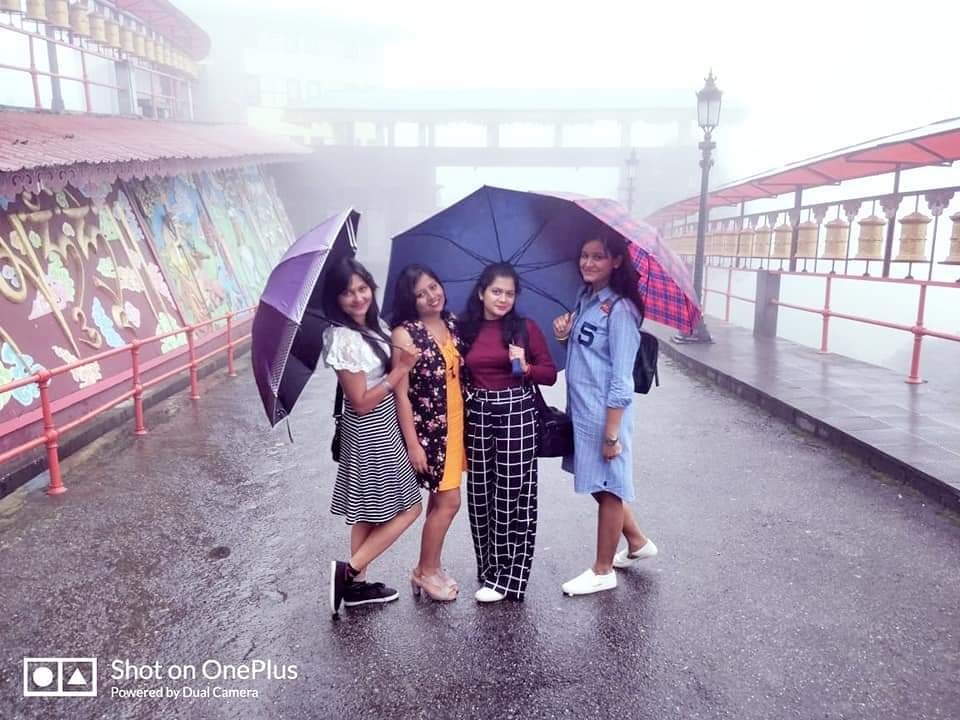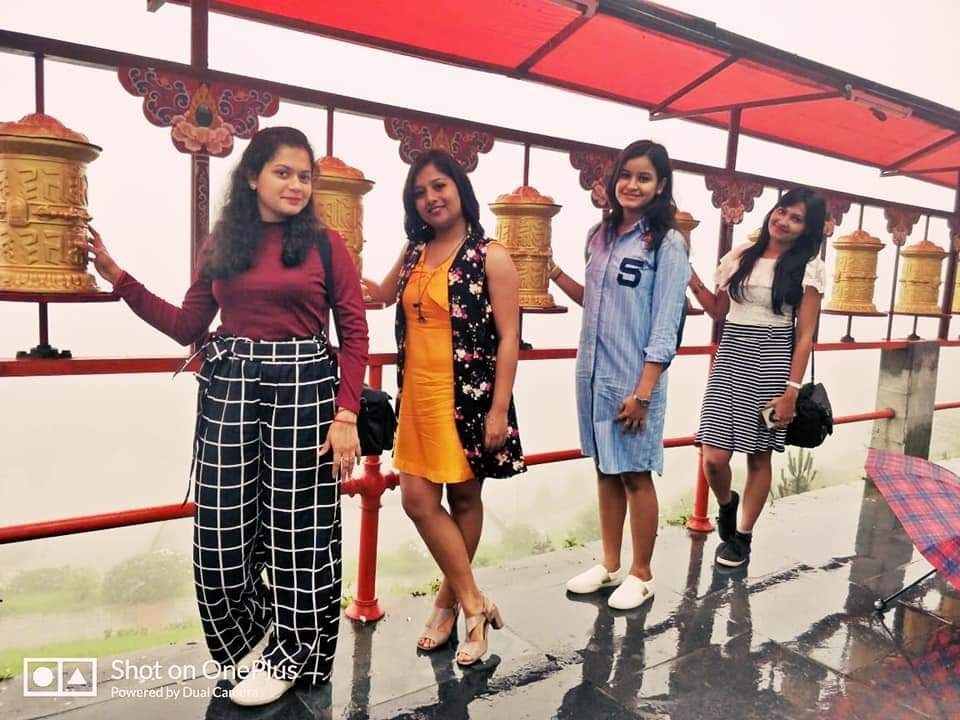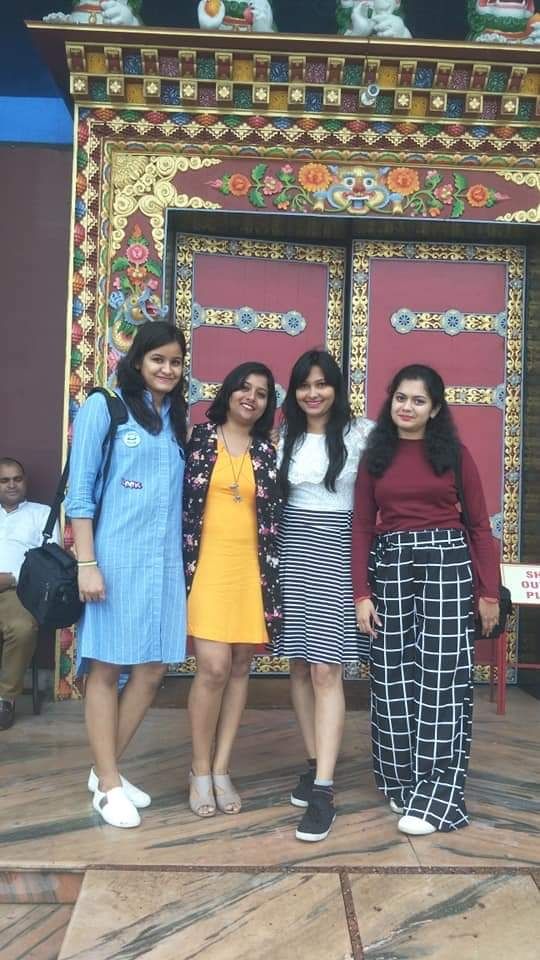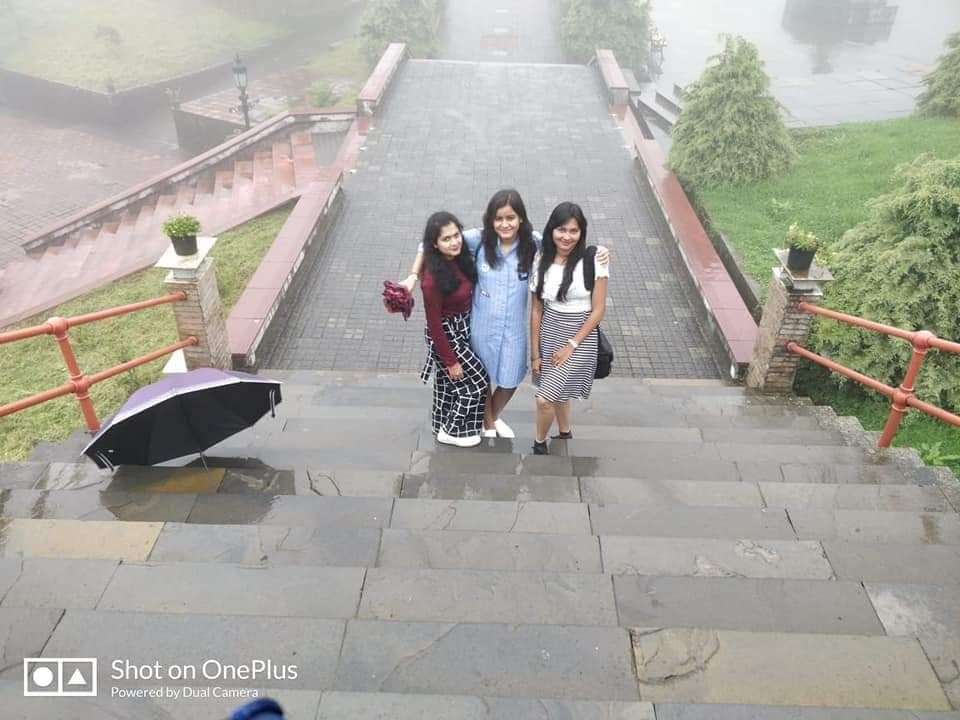 10 kms away from Ravangla, there's a diversion, one going to Ravangla and the other to Namchi.
By 3 pm we started for the road not taken - the road to Namchi. Reaching at about 4 30 pm, checking in at a home stay, we decided to sit back, relax and have some girls talk. ????????????????❤️❤️
Lying in the cosy comforts of the home stay was the perfect decision.
It was just exactly in front of the Sai Mandir, Namchi. After paying a visit to the temple, we left with our luggage to the Char Dham.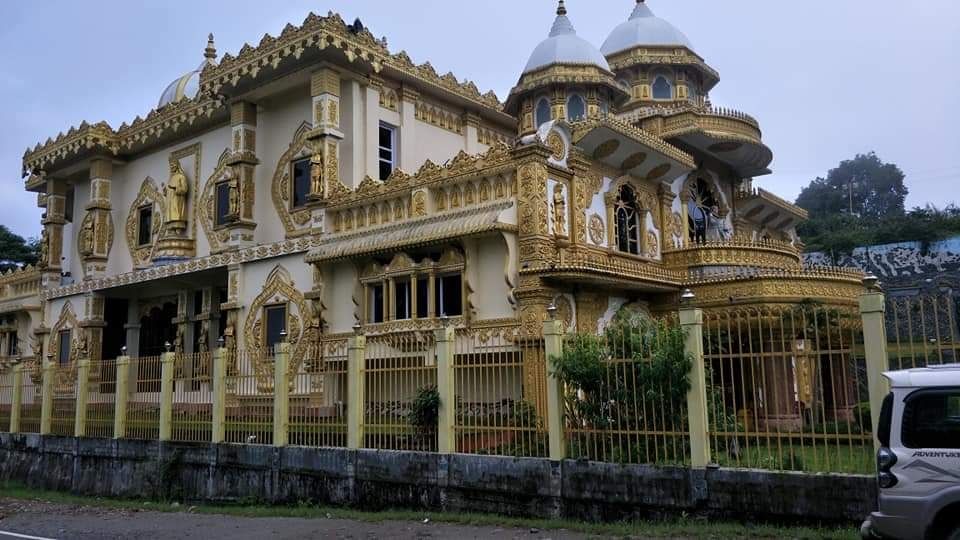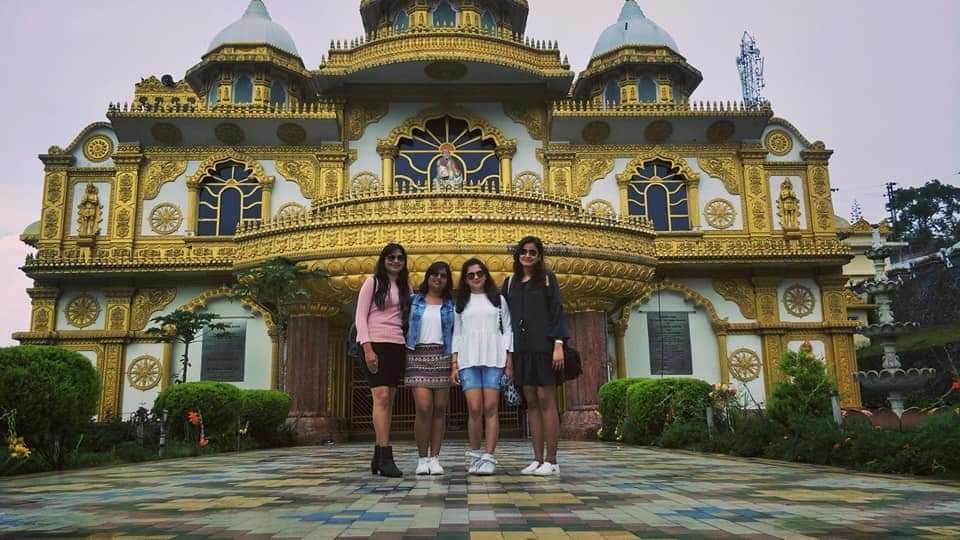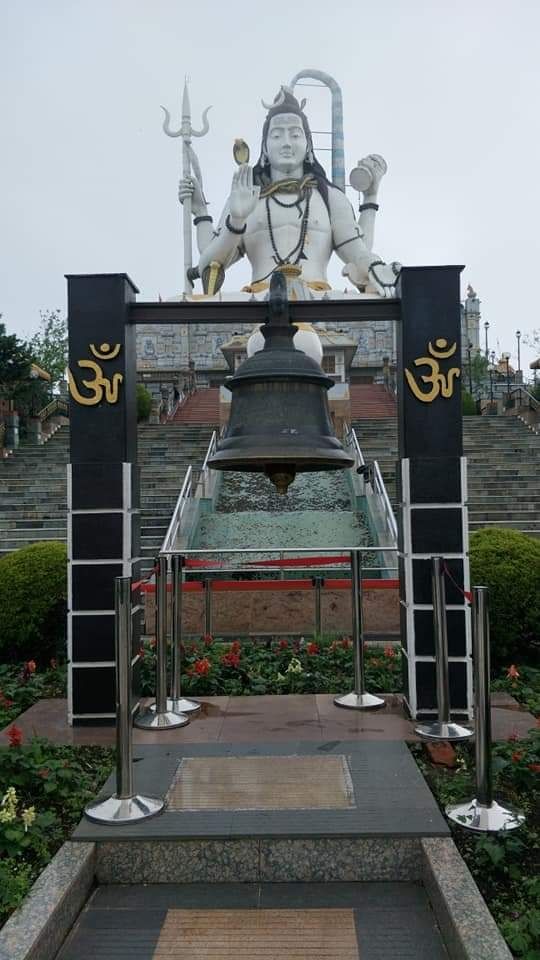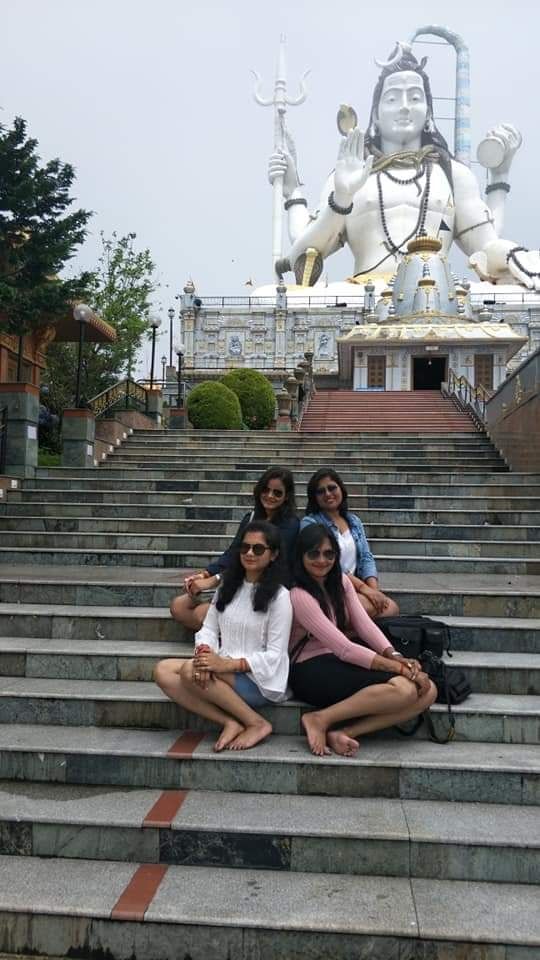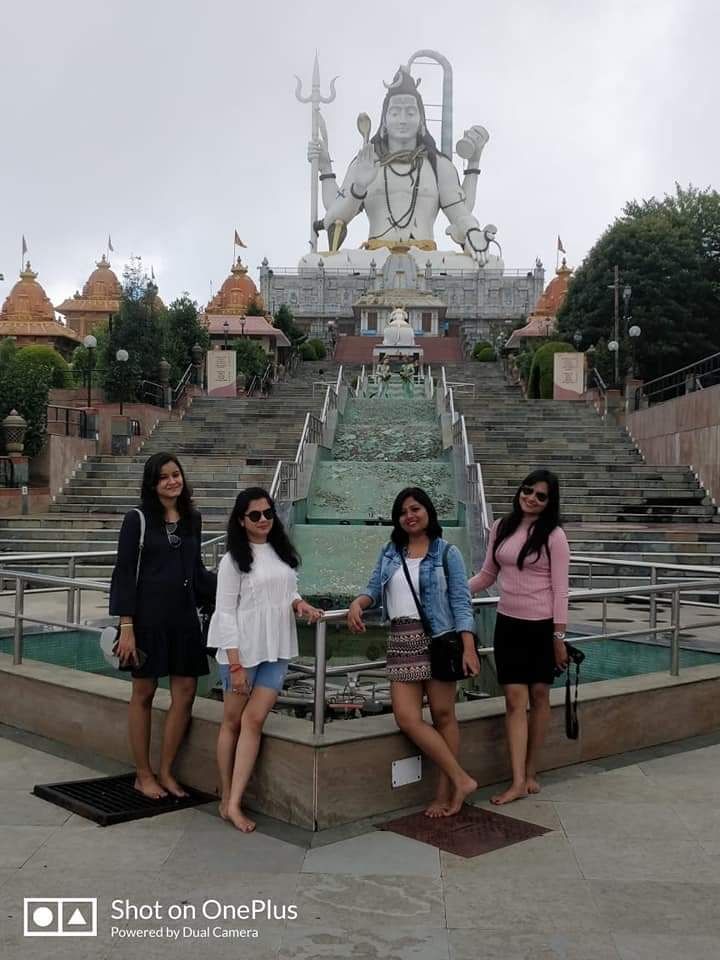 On the way to Darjeeling, we took halts at Lovers Point and Lamahaat. Because we were not done with clicking pictures.
Darjeeling was our destination for the day.