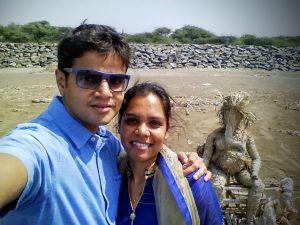 Reviews of
Dandi Beach
•
3
This tourist spot is very famous for its historical importance because the famous 'Dandi Yatra' was commenced in Surat by Mahatma Gandhi in 1930. If you are a true follower of Gandhiji, I am surprised to know that you have not been there to see and feel the glorious pages in our country's history.
In the morning we all got ready for Water sports at Dandi Beach. It is 3 Km from Malvan and we went by our bus. This beach was something different.1 will find a lot of seashells and dead crabs here.The main attraction was the lagoon formed by 2 waves when meeting each other. It looks amazing at the time of low tide. People did all kinds of Water sports there like Banana ride, Bumper ride, Jet Ski, Para sailing etc. 
Since we reached Navsari before 10 in the morning, we decided to head out to the famous Dandi beach in the morning. Dandi shot to fame in 1930, when Gandhiji decided to march from Sabarmati Ashram in Ahmedabad to the Dandi village, a walk of about 400 Kms, in protest against the salt tax imposed by the Britishers, and in the process launched the civil disobedience movement. Today, the beach is largely forgotten outside of Gujarat, and its place is largely in history textbooks. The government has built a museum and a giant statue on the site where Gandhiji plucked a handful of saline mud and sea water, producing salt, in protest against the British monopoly on Salt production.
Attractions near
Dandi Beach