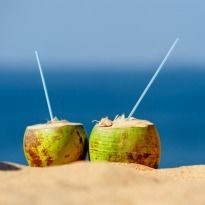 Echo Point
Echo Point well known tourist attraction place, famous for best nature view during monsoon.
Reviews of
Echo Point
•
3
10 AM - Just as the name suggests, this is a point where you shout out something loud and a while later a similar voice shouts the same words back to you. The Echo point has a lake with densely wooded hills on the opposite side. The visitor is supposed to shout out loud standing on the shore of the lake. Take my word for it, it works. The place has an eerie beauty to it. The eeriness has something to do with the low-lying clouds which hang low over the lake. I wouldn't be surprised if you spot a ghost or two here!
I woke up early in the morning and view from my window is awesome. I was not able to wait to start my journey. The first point is Floriculture Center. Floriculture Center again paradise for photographer, it's a flower museum. The green beauty against the hills set perfect background and peaceful environment will set you mood and clam your nerves. The next part was the elephant training center, which is the best part of the trip. We had elephant ride and saw some part of the jungle and also visited the place where elephants were enjoying being scrubbed and pampered. And the best part was selfie with elephants. The next stop was photo point, as name suggests perfect place to capture the nature beauty. A small place surrounded by woods and tea valleys at the back drop. Then we moved to Mattupetty dam, we didn't spend much time here, clicked some photographs and then had coconut water, sweet and sour mangoes, pineapples and bhelpuri. After that we reached Eco Point, the perfect place for enjoyment. We screams our names and our voice returns reverberates to us. We enjoyed lot and did motor ride as well. Lake is beautiful filled with clear water and abundant green sceneries and mist covered hills and birds chirping. Our Day 2 was about to end, we enjoyed tasty buffer dinner in our resort and back to bed early for our next destination. Our Day 2 ended with very little rain shower and wished the same weather for next day.
Echo PointOne of the major attractions near munnar is Echo point which is roughly located 18 km away. The spot earns its name because of the natural echo, that one can hear in the hills near the lake so you can understand how much fun we must have had here :P calling out each others name at the top of our voices. Plus we got to drink loads of fresh coconut water with cream in it.. so yummy!!
Attractions near
Echo Point