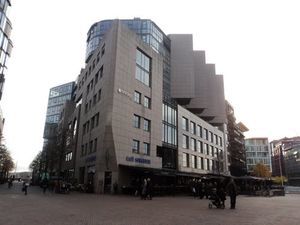 Places to stay near
Scandic Solli
Ideal for the budget traveler!
Very central room with 2 bikes..
Central, bohemian style family home
Great new apartment downtown
Central, neat room in friendly apt1
Reviews of
Scandic Solli
•
1
Scandic Solli is within walking distance of Oslo's popular attractions like the Royal Palace, Aker Brygge and Akershus fortress. The hotel itself is very beautiful and clean and has a nice dinning place. However, you can get out and find many food places nearby. It's also very close to tram and bus stops.
Attractions near
Scandic Solli