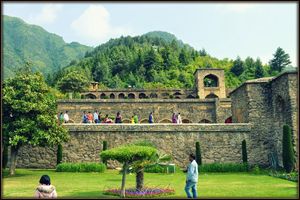 Rank
8 out of 65 attractions in Srinagar
Places to stay near
Pari Mahal
Houseboat on peaceful dal lake
Ikraam Inn Bed & Breakfast
Houseboat Switzerland Front line Dal Lake
Reviews of
Pari Mahal
•
3
Pari Mahal: Its seven terraced garden at the top of Zabarwan Mountain Range and near by chasme shahi.This garden is related to Mughal Prince DARA SIKOH.
Once the royal observatory, Pari Mahal has a charming laid out garden close to Chashm-e-Shahi.
5. Pari Mahal – Pari Mahal is a seven terraced garden built under the reign of Mughal emperor Shah Jahan. It is an attraction because of its Islamic architecture. It overlooks the enormous Golf Course of Srinagar.
Attractions near
Pari Mahal