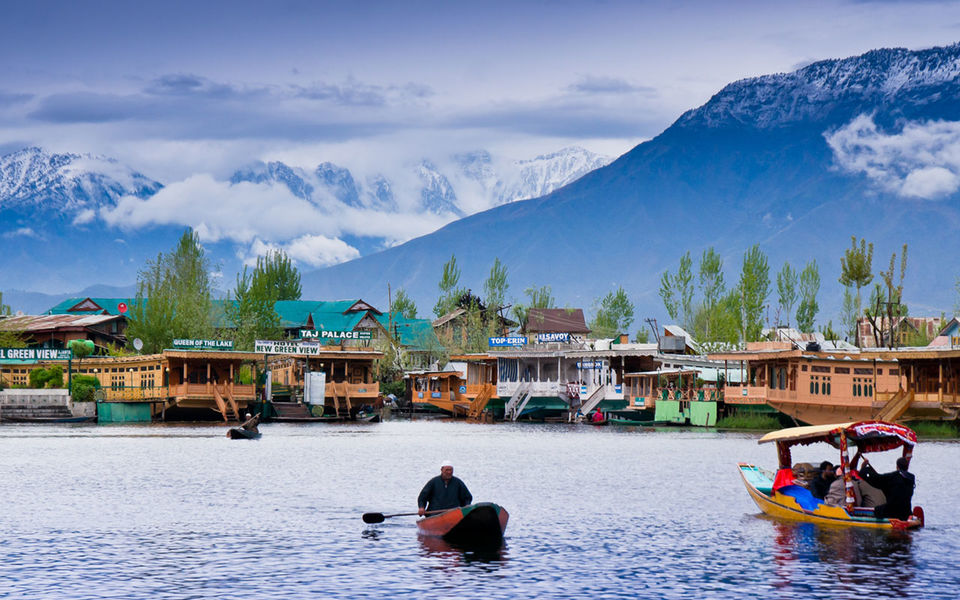 I remember that night ,I had a cloud of words- vacations, summers,wanna go somewhere, family trip - over my head.
In the morning I had an answer with me- Kashmir .
But yeah my parents did even cancel it once, but I stood still at it.
I then just contacted a tour company, because we wanted a tour package.
Leaving the route planning in Abid bhai's able hands, made us tension free.
Tip :- Before booking a package ,make sure to see the reviews first .It gives you an idea of the hospitality they offer.
So what ,we just packed bags ,boarded the flight and landed there.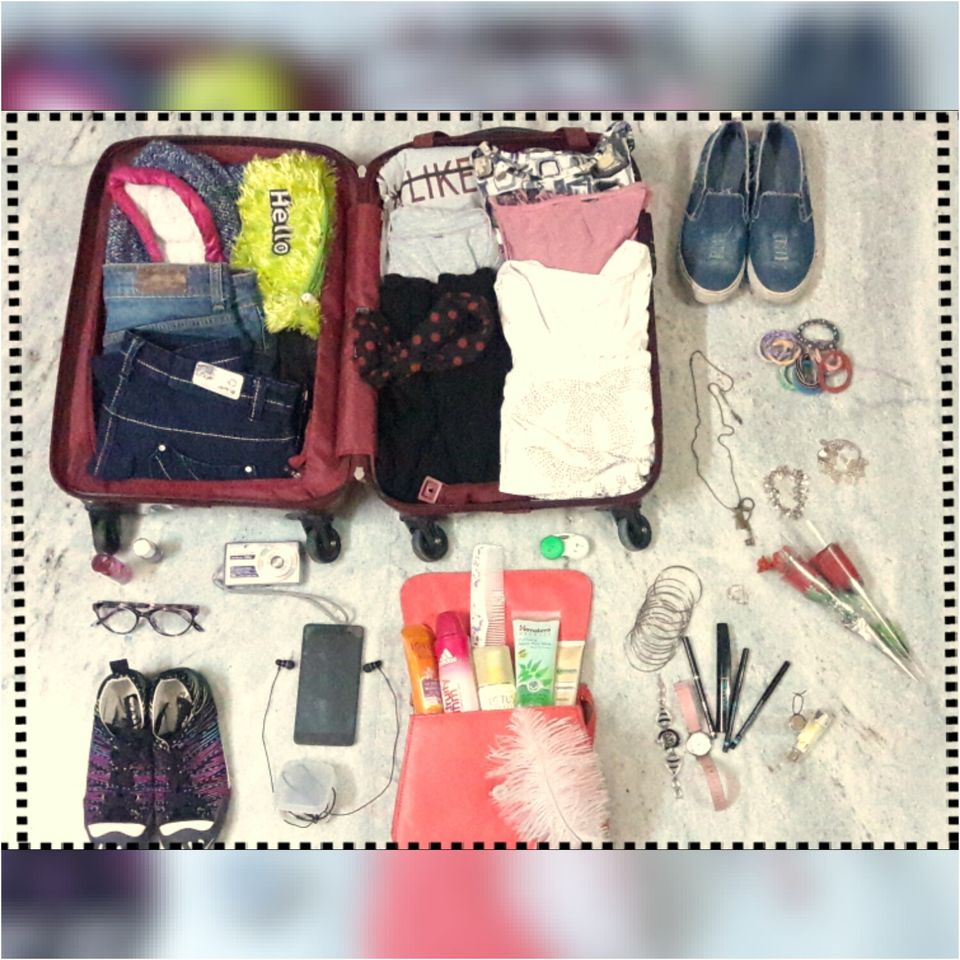 Made from two Sanskrit words, sri - 'glory' and Nagar - 'city'
City of Glory and prosperity.
Dal lake which is the Crowning Glory and prosperity in terms of a distinct blend of culture and heritage.
Local sightseeing in Srinagar :-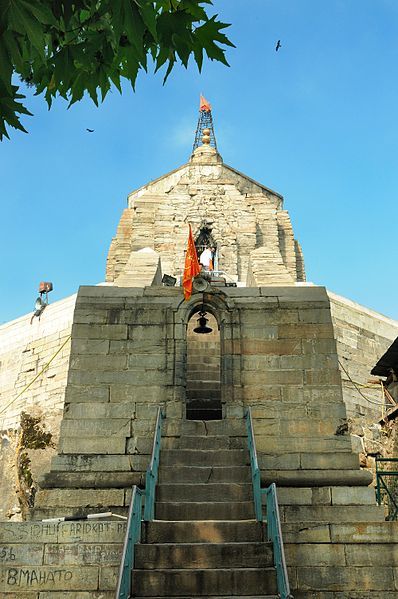 Dedicated to Lord Shiva, this temple is situated on a top of Shankaracharya Hill. The Car went through the canopy of trees .
*cameras not allowed there :| *
There were some untold memories in this place, yet so unchanged by passage of time.
Get ready, because you have to stride 243 steps which will lead to temple area and another 8 to 10 steps to the temple hall.
Built entirely of rock, this place gives you an essence, a solitude from those phones, cameras and social media
That's a place ,from where you see full bird eye view of Srinagar .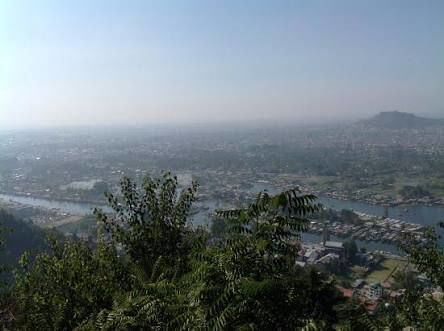 2. Chasmha Shahi ( Royal spring)
It was built by governor of Shah Jahan and is located near Rajbhavan.
It has an Iranian influence in art and architecture with design based on Persian Gardens.Built around the freshwater spring, which flows through its centre.
That water, it was so pure, so gelid, glacial ,
that just gave me Goosebumps when I initially stepped there.But the water was a boon!!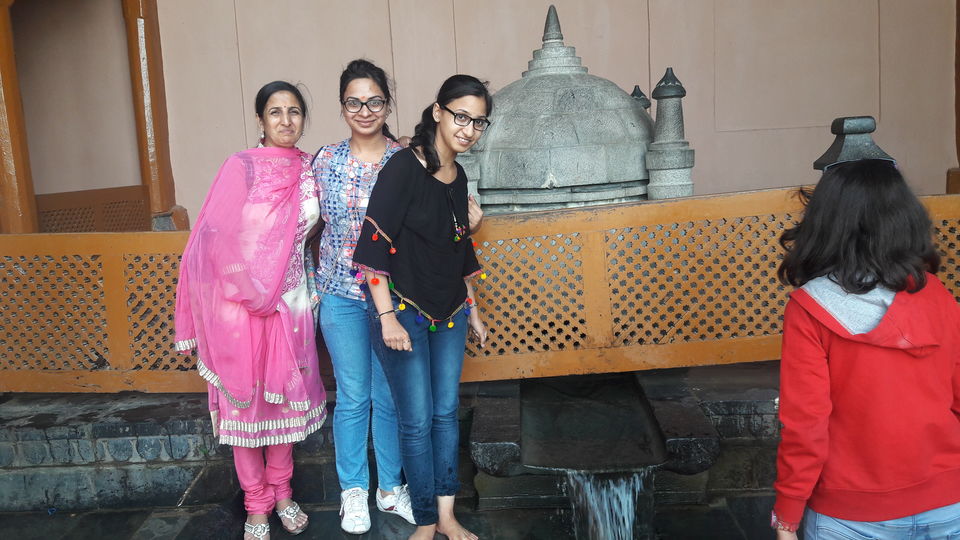 3. Jawaharlal Nehru Memorial botanical garden
A beautiful garden with rare collection of Kashmiri tropical plants. The Cypress trees lined in rows. In Centre there was a pond with fountains. The stone path was Smattered with beautiful tropical flowers alongside.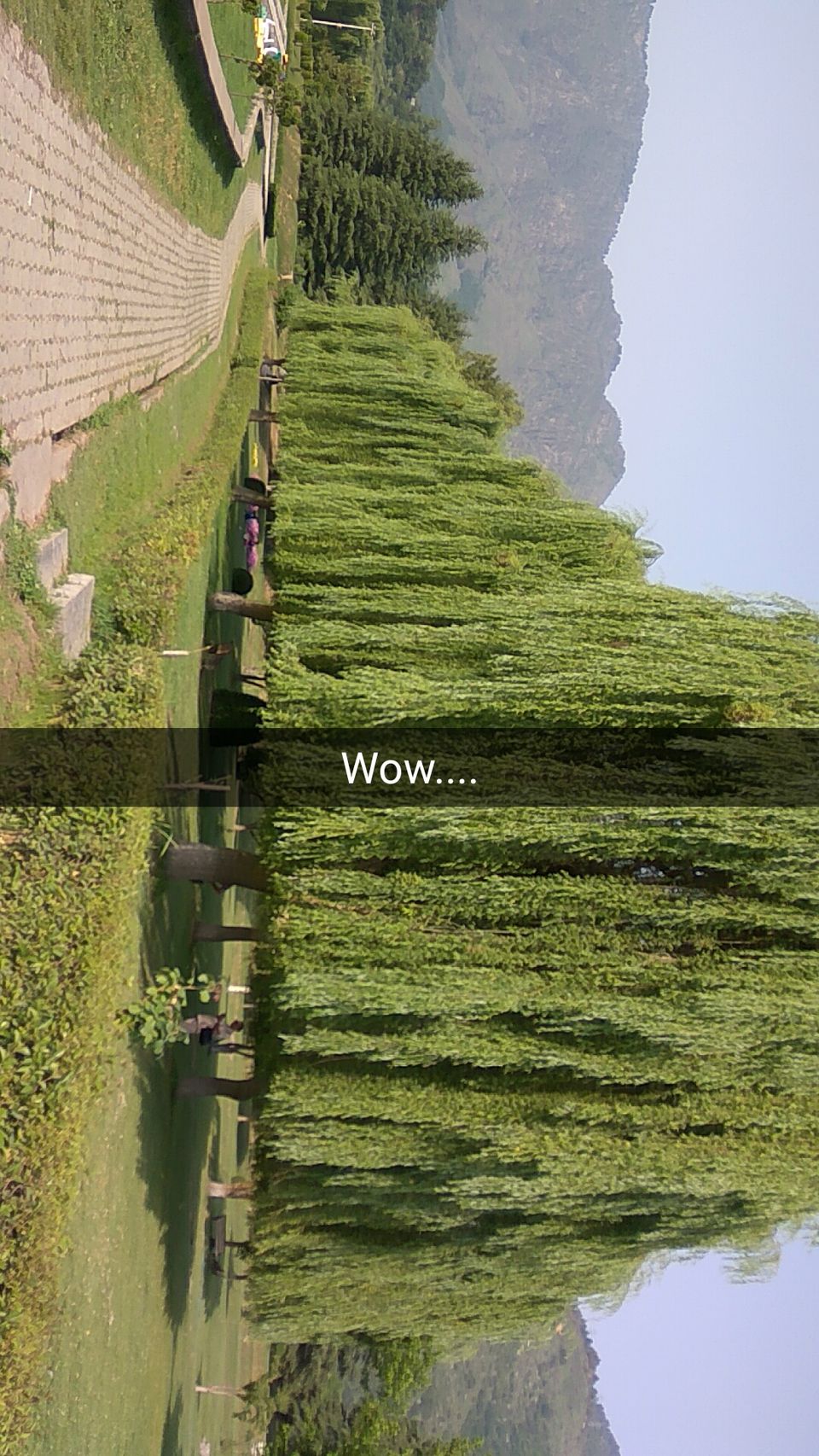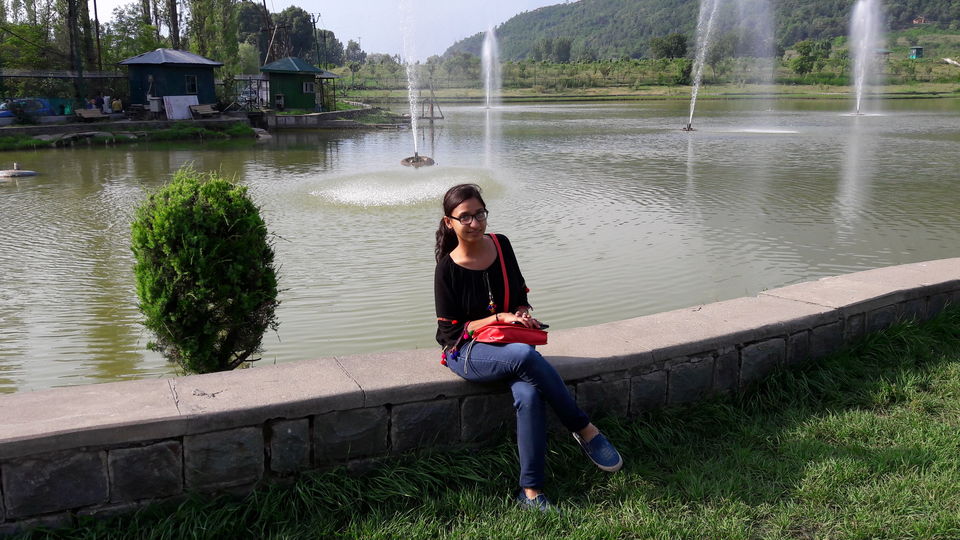 Also known as garden of joy/ gladness /delight.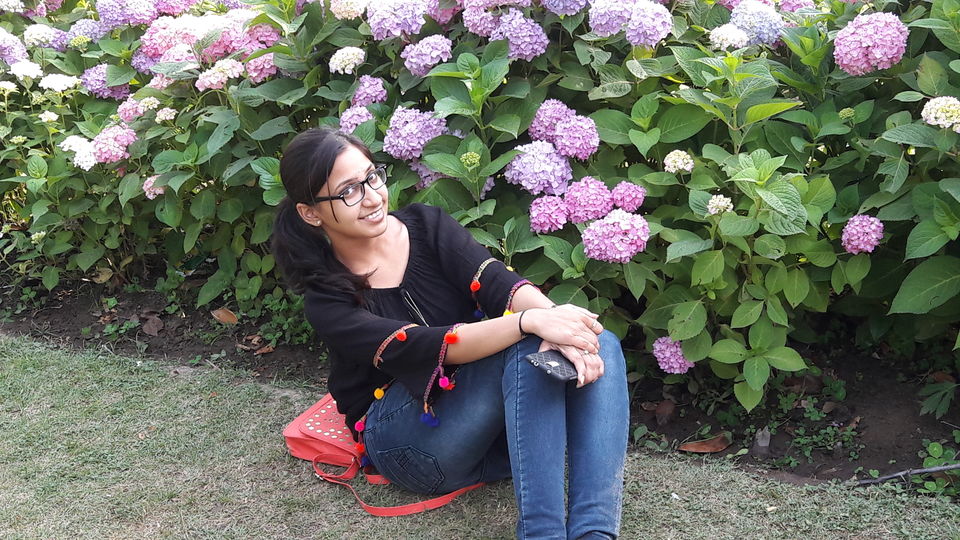 There are 12 terraces representing 12 Zodiac signs but the second one is most beautiful and worth watching.
"Nothing is softer or more flexible than water, yet nothing can resist it"
Even I couldn't.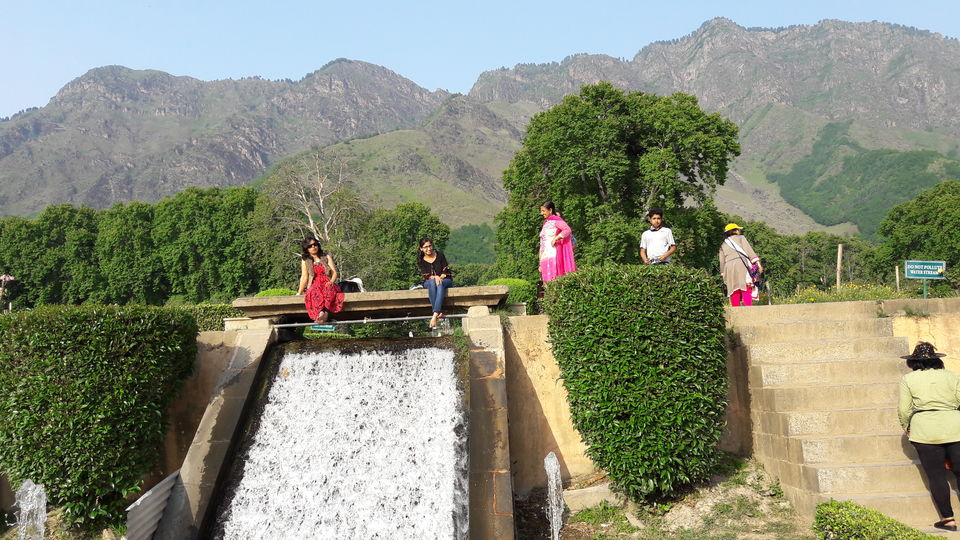 5.Shalimar garden ( Abode of love)
Biggest of all the Gardens and the most beautiful of all.
As described chronicler glowingly:
"A subtle air of leisure and repose, romantic indefinable spell, pervades the royal Shalimar : This leafy garden of dim Vistas, shallow terraces, smooth sheets of falling water and wide Canals, with calm reflections, broken only by the stepping stones across the streams."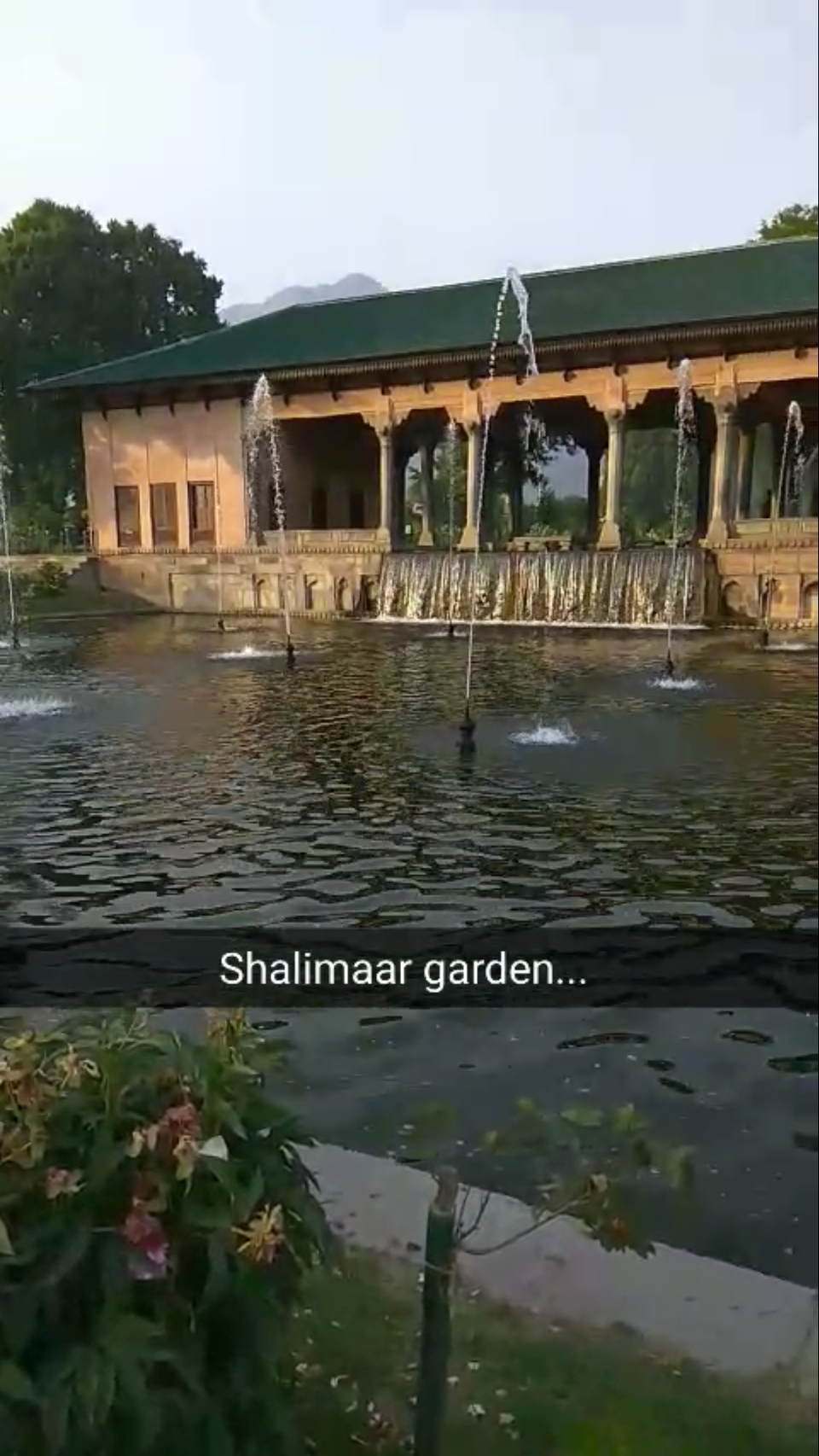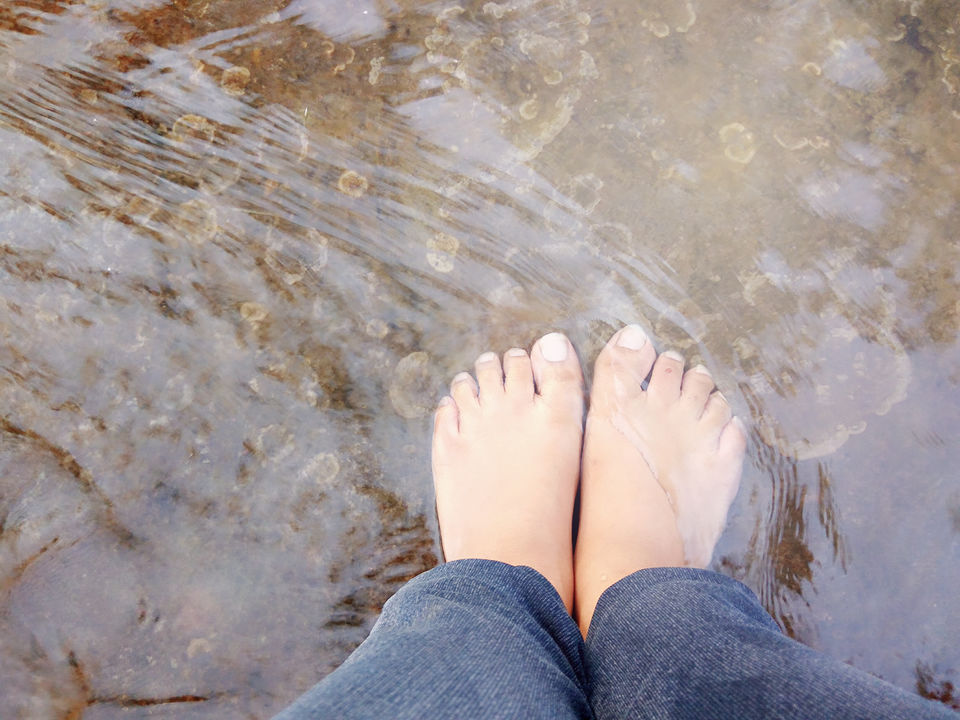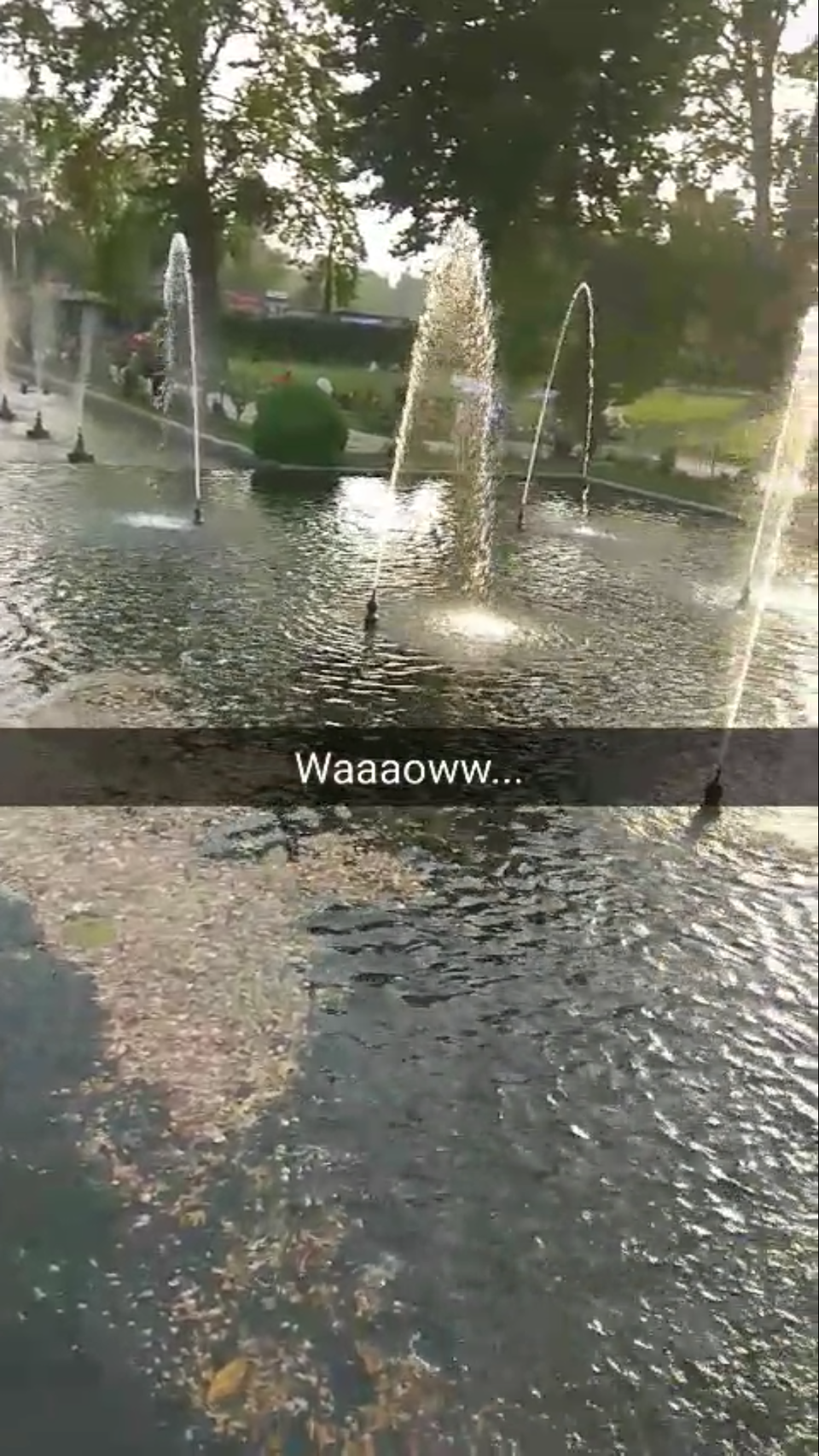 You just need to enjoy it's beauty.
Zaeka - e - Kashmir
1. Rogan Josh
A must try for all non veges , lamb and meat lovers out there.
2. Yakhni or yogurt lamb curry
Yakhni is lamb cooked in yoghurt based curry
3. Dum olav
Something for veggies out there . Dum aloo -one of the most famous dishes, cooked with yoghurt, Ginger powder , fennel and other spices.
It's unique flavour and Aroma will keep you longing for more.
4 . Kesar phirni
A sweet, traditional dish that favours the authentic taste of Kashmir.Sweet pudding made out of semolina, milk, sugar, Khoya and lots of dry fruits.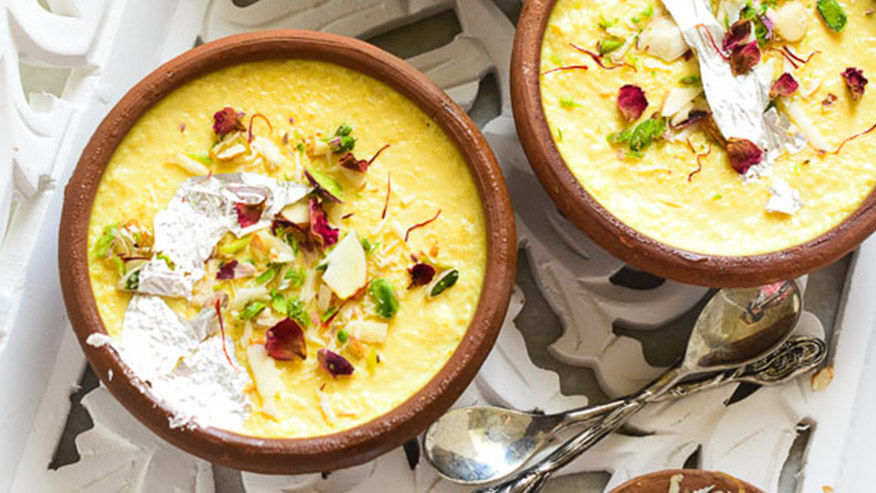 5. Kashmiri kahwah
Green tea made with saffron, spices ,Almonds , walnut, cardamom.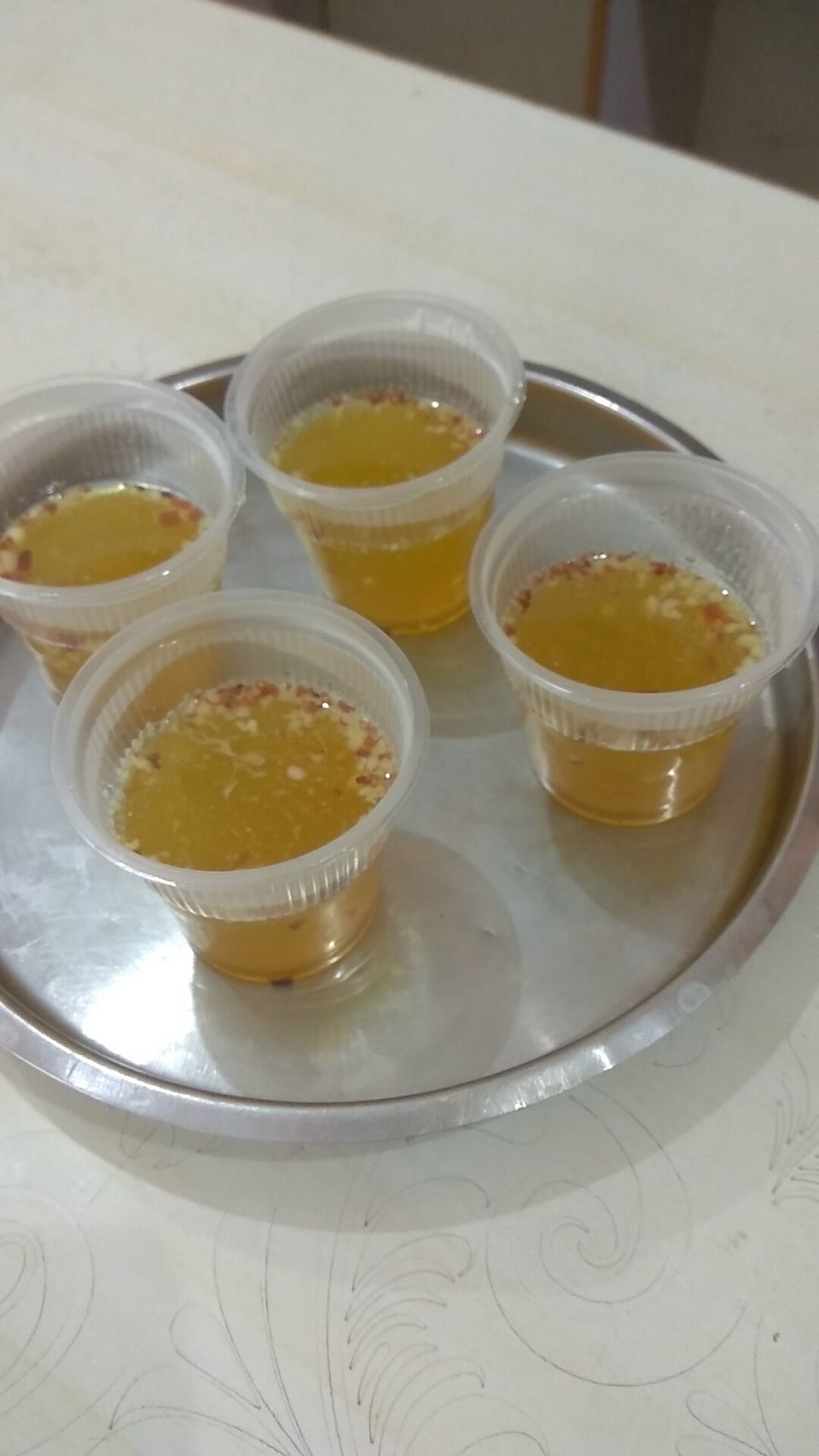 6 . Sheer chai (noon chai )
Salty Pinky with Almonds and nuts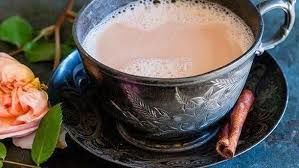 7. Kashmiri saag / haak
Spinach generously spiced with garlic cloves and dry Red Chillies, cooked in mustard oil.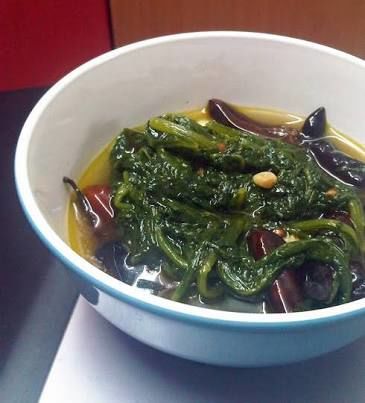 Must buys :
1. Antique copper ware -samovars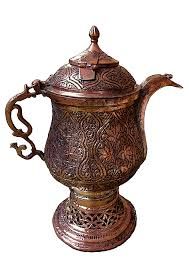 2. Saffron - on the way to Pahalgam from Srinagar you will pass through Pampore Valley. Kashmir is one of the few places in the world that grows Saffron and you must buy it.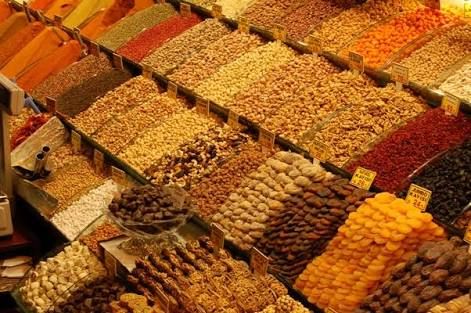 3 . Dry fruits: the walnut, Almonds, Cranberries, blackberrys are a must buy they differ from a regional being they are rich in oil.
4. Spices - the famous Kashmiri red chilli, to Spice up your chat
5. Ferin - a beautiful long garment to keep you warm in Harsh winters.
6 kasmiri lac ornaments - go wild with blue stone necklaces and earrings .
After a hectic day we just went on to the hotel.
Advice : i guess you should prefer to have stays in houseboats at dal lake rather than wasting this worthy time in hotels.
Pahalgam.
https://www.tripoto.com/trip/heart-of-kashmir-pahalgam-595363516daa9
If you go to Srinagar:
1. Travel package - we had the booking with Snow Fence Tours and Travels. The package will cost you around 10,000/- per adult ;which includes all govt taxes, hotel stays, and taxi services.
contact no. - Abid Hussain Baba :- +919797223483
2. All the above mentioned gardens have restricted paid entry.
3. stay at hotel - Hotel Rotana is good in terms of comfort and safety.
contact - 9596041330
4. stay at houseboat- As i said earlier, prefer to have a stay at houseboat rather than a hotel , for all the nights u r supposed to spend in Srinagar.
Paris group of houseboats -Srinagar.
Waseem bhaijaan - 9906410499
Do share your stories in the comment section below or on my insta profile and catch mine too...
Insta ID- @storieswidsln