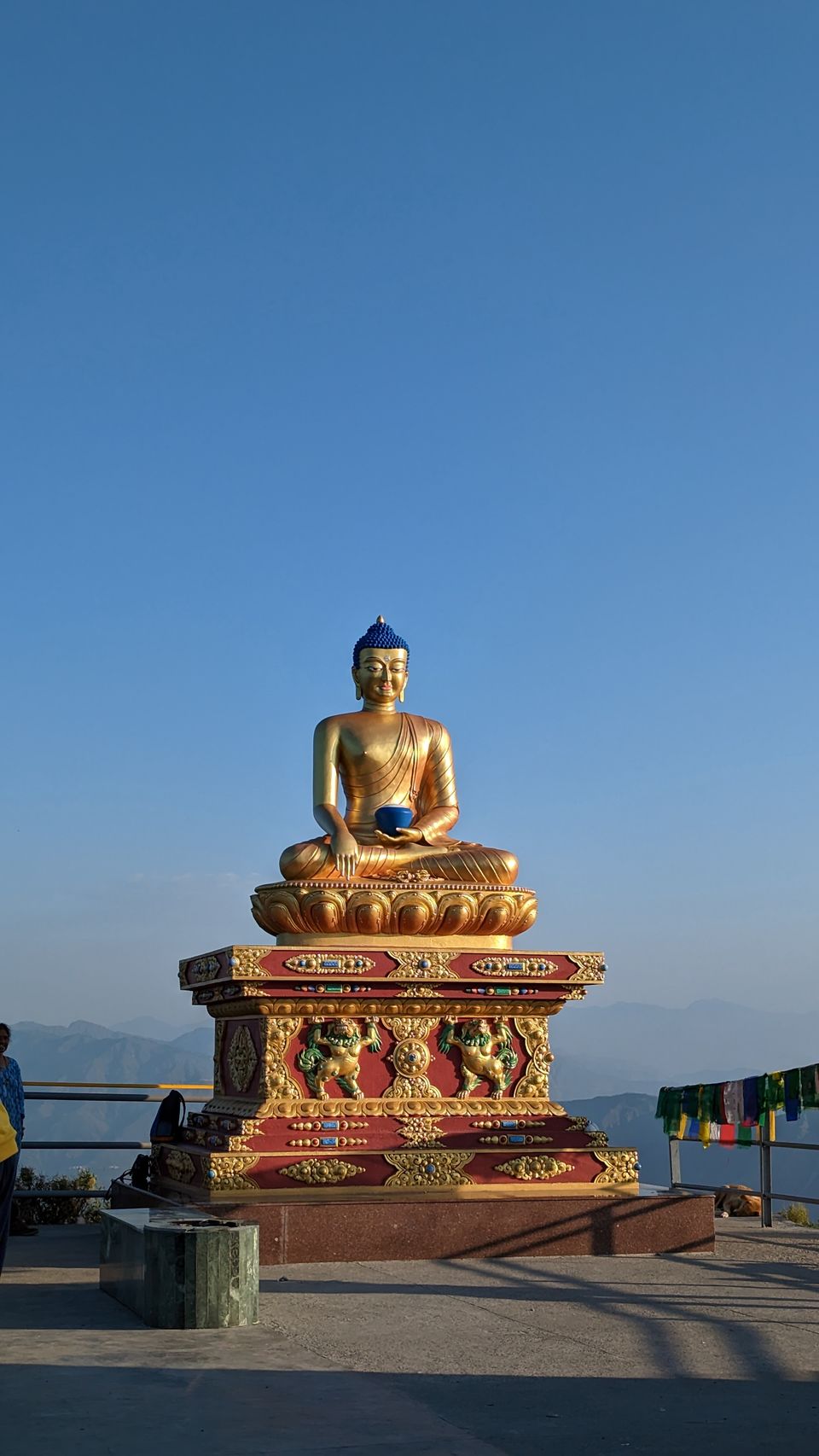 I recently visited Mussoorie over the weekend and went to the beautiful Dalai Hills which is comparatively a lesser explored place among the "things to do/see in Mussoorie."
We went to visit this place early in the morning and doing so is highly recommended. Catch the sunrise from the top of Dalai Hills with a tall Buddha statue providing a perfect photo prop. The monastery was also quite a serene experience and all four of us agreed that there was a sense of calmness and tranquility in the aura of the monastery when we entered. We felt "at peace" here while enjoying the cool breeze and the mountain-top view. One can also choose to visit during the sunset, but consider the fact that it'll be more crowded then.
We also enjoyed the sight of colorful Tibetan mantra/prayer flags flying high in the sky providing a much required spiritual solace.
We drove from Mussoorie to Dalai Hills, which is at a distance of about 4 KM, parked at the base, and visited the monastery first. It was about 6 in the morning. The Buddhist Monastery acts as the base camp from where you'll have to trek for about 500 m to reach the top of Dalai Hills. There are cafes here and at the top there are 'tapris' where you can enjoy maggie, tea, coffee, etc.
The horizon was a beautiful sight to behold from here as you can witness a full 360-degree view of the Garhwal Himalayas from here. You can see videos from the trip in the following photo blog that I have uploaded.
Add this to your bucket list as visit to this place is a must. You can continue your onward journey to George Everest, Cloud-end and Lal Tibba from here.
Attached below is a screenshot of where all these places are located from Mussoorie for ease of planning.