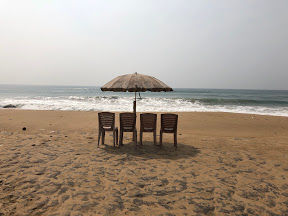 Puri, known to some as the land of the Jagannath, and to some (like meeeee) for its ferociously beautiful beaches. The road journey from Bhubaneswar to Puri, which takes about 90 mins, is very picturesque with vendors selling fresh tender coconuts on their bicycles by the highway. Nearest Airport is in Bhubaneswar. Puri is well connected by rail to the rest of India, so that is a convenient option to arrive here if you're fine with missing out on the road trip.
Transport :
1. A.C red bus -
This is a government run bus and costs 110 INR per person. They start from Master Canteen bus stop. And has just one stop at the Kalpana bus stop, on its way to Puri. This is the most cost effective and quick way of reaching puri.
2. Ola Cab -
You can book a special Bhubaneswar-Puri package from the Ola app which costs you about 1090 INR for a one-way ride (recommended) or 2300 for a 24-hour package.
3. Shared Taxis -
You can catch hold of a shared taxi from the Kalpana square for about 100 INR per person.
Accommodation :
1. Chakratirtha Road (C.T Road) -
If you want to enjoy quiet private beaches but also stay at the center of all the hustle and bustle then this is the place. It has a variety of cafes and restaurants, some right by the beach. Also, this place offers all the 'vegetarian' (read leaves) options you want in government approved shops.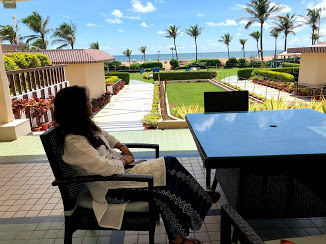 Holiday Resort is one of the best hotels in this place. You can find great offers on various sites and get rooms for as low as 2000 INR. It has a splendid swimming pool & jacuzzi and a private beach. I love this place.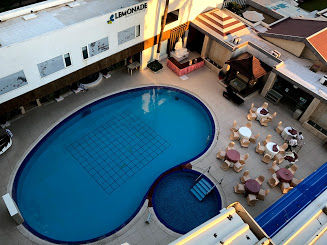 A trip to Puri is not complete without a meal at this Chinese restaurant. The quantity and quality of food both are a glut.
2. New Marine Drive ( Baliapanda ) -
This is a tad bit far from the central location. However, the beach is here is much pristine, uncrowded, and relaxing. You can easily rent a scooter which will make your to and fro from this place easier.
There are a lot of hotels in this area. But my personal favorite is the Krishna Seasight. It's not right in front of the beach, but a 5 mins walk. However, the place has a great pool, clean rooms, a wonderful amphitheater to enjoy a breezy stargazing session at night. Rooms can be booked through the OYO app.
Eaty Bitey -
It is located right by the beach (although you can't see it, so you just the enjoy the auditory stimulus). They have beautiful thatched sitting areas on the outside. The garlic butter prawns are to die for. Basically, if you're a seafood lover then go here!!
This place has a variety of sitting areas - treetop coves, canopied shacks, and AC indoor sitting area. Choose whichever you want, all are riveting.
What to do :
1. Laze around the Beaches -
There are a lot of beaches. If you enjoy crowded beach then head to the main beach in front of Swargadwar. Ride a camel if you want (they're stinky as hell).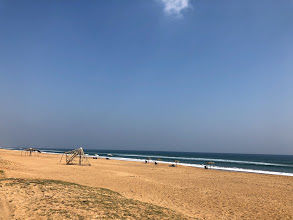 But if you, like me enjoy the virgin beaches then you have a lot of it. Rent a scooter/cycle and explore around. New marine drive area has a lot of them, go beyond.
2. Lighthouse -
Well, I just enjoy looking at the Bay of Bengal from the height. You can see the colorful fishing boats, camel haulers roaming around in quest of a hapless, imbecile who would ride the reeky camels, and the majestic sea waves that strike the sand with all its might and splashes to create a magical pattern that is different every single time.
3. Jagannath Temple -
Midnight or later is the best time to visit the temple. It's peaceful, not crowded, and no greedy pandits propagandizing to loot you.
4. Watersports -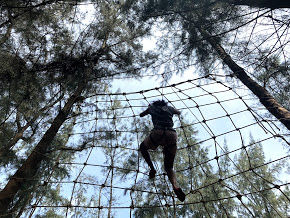 This tiny cafe is the hippie hub. Quaintly done, it has 2 sitting areas - one being on the rooftop. They have an assorted collection of books donated by travelers from worldwide. It's quite interesting. The pizza here is delicious! They have continental breakfast as well. Also, they have freshly baked, zingy lemon cake which is a must try.